Le Marais may not be the first neighborhood that comes to mind when imagining Paris, but it's my favorite area to spend time in. If you're familiar with New York City, then you could compare the Le Marais neighborhood to the West Village or Soho. Le Marais is full of small, cobblestone streets, lined with cozy restaurants, trendy independent fashion boutiques, artisanal coffee shops, contemporary art galleries, and an abundance of prominent museums.
If you're planning a trip to Paris, Le Marais is a neighborhood that should be on your list to visit!
Le Marais occupies an area comprised of parts of the 3rd and 4th arrondissements of Paris. Le Marais is the area roughly south of Place de la République, east of Rue Beaubourg, north of the Seine River, and west of Place de la Bastille and Boulevard Beaumarchais. The northern part of Le Marais is a micro-neighborhood known as "Haut Marais."
Although it was once an enclave for the rich, after the revolution, it attracted poor artistic bohemian residents. It is one of the few neighborhoods spared by Napoleon when he decided to modernize Paris, and thus many of the buildings there are among the oldest in the city. Today, it is the most prominent Jewish quarter of the city.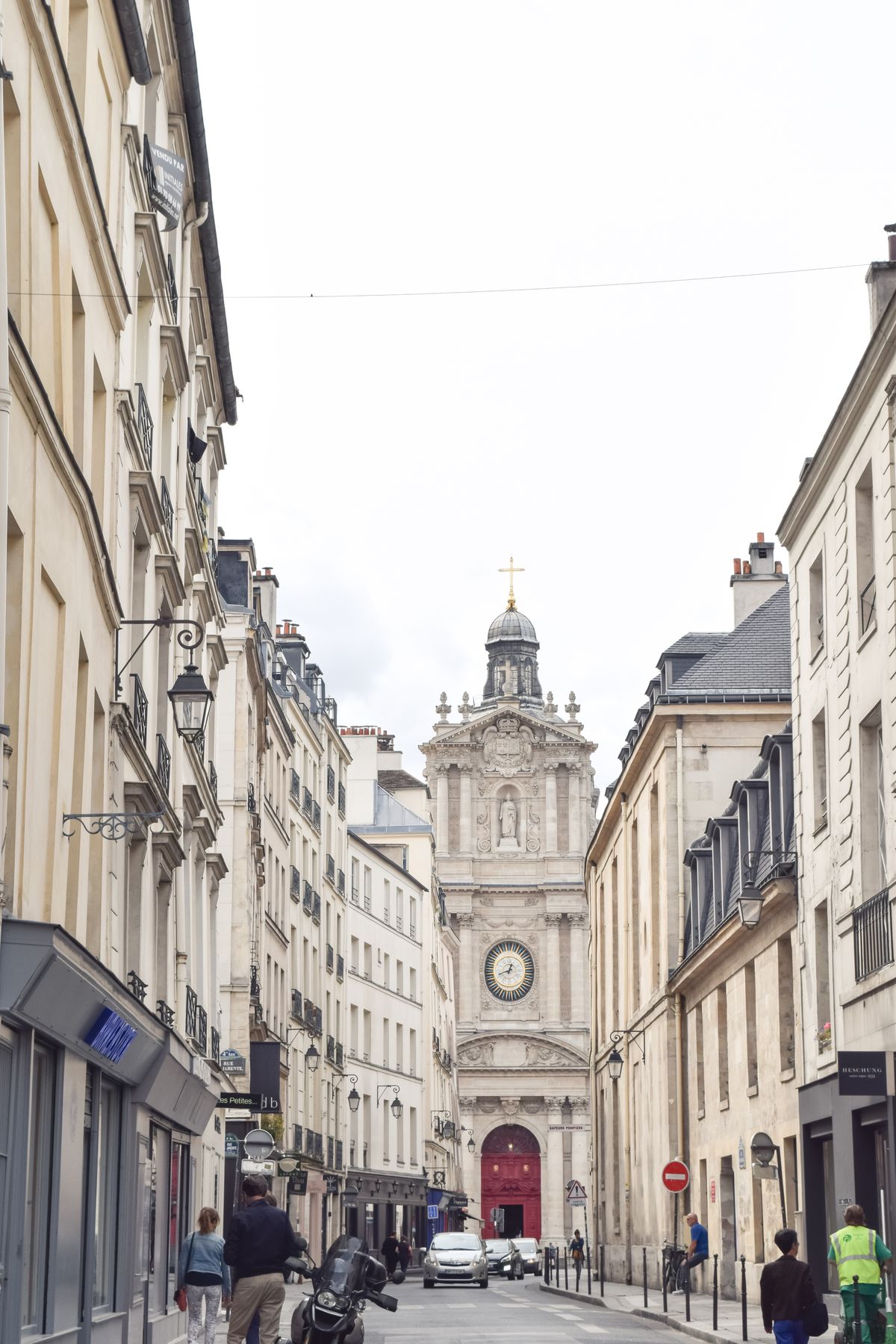 While the Marais has an artsy reputation, it's not the most hipster neighborhood in Paris. If I had to sum up the area, I'd say that Le Marais is home to the city's wealthy artist community.
Le Marais Hotels
If you'd like to stay in Le Marais during your trip to Paris, you have plenty of hotels to choose from! These are the best hotels in Le Marais that I recommend:
Budget Hotels
It's tough to find budget accommodations in Le Marais, but if you're looking for an inexpensive hotel, then try Hotel du Vieux Saule or Hotel France Louvre.
Mid-Range Boutique Hotels
There are plenty of mid-range hotel options in Le Marais. For a trendy boutique hotel, consider Jules & Jim. For mid-range hotels, take a look at Hotel Emile, La Chambre du Marais, Le 1er Étage Marais, Hôtel du Haut Marais, Hôtel Jeanne d'Arc le Marais, Hôtel de JoBo, or Hôtel du Petit Moulin Paris.
Luxury Hotels
For trendy luxury, go for Hôtel National Des Arts et Métiers, which has an uber-cool bar in the lobby. For elegant Parisian luxury, stay at Le Pavillon de la Reine, a 17th-century former private residence located in the quite Place des Vosges. Lastly, for affordable luxury, consider Hôtel Charles V.
Getting To and From Le Marais
Le Marais is served by metro lines 11, 8, and 1. You can get off at the following stops on each line:
Line 11: Hôtel de Ville, Rambuteau
Line 8: Chemin Vert, Filles du Calvaire
Line 1: Hôtel de Ville, Saint-Paul and Bastille
Things to Do in Le Marais
There are a ton of things to do in Le Marais, especially if you love the arts. Here are my top recommendations for what to do in Le Marais!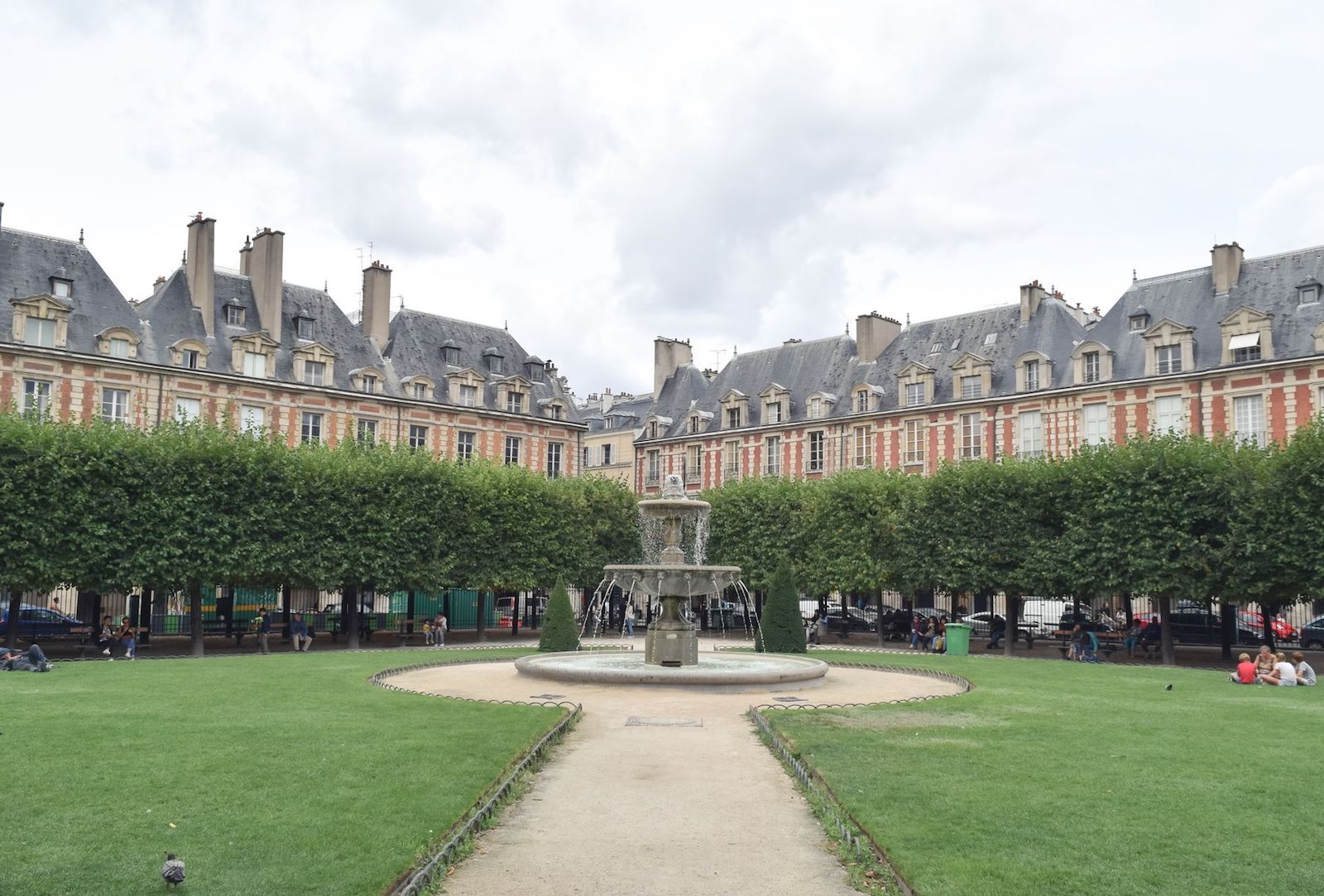 Here are some tips on what to see in Le Marais.
Place des Vosges
You can't miss Place des Vosges in southeastern Le Marais. This public park, originally called Place Royale, is the oldest planned square in the city of Paris. During the 17th and 18th centuries, it was extremely fashionable to live here, and many of the French nobility called the soft pink buildings home. The square was built upon a commission by Henri IV between 1605 and 1612.
Celebrated French writer Victor Hugo lived at number 6 from 1832 to 1848, which today houses a museum honoring his work. Covered passageways line the perimeter of this park, where you can find restaurants and art galleries to explore. Sip on tea at Carette and dine at Café Hugo – you won't be disappointed!
Rue des Rosiers
Rue des Rosiers is the epicenter of the Jewish Quarter in Paris. A great day to visit is Sunday because many other businesses in Paris are closed. Arrive early as the charming Rue des Rosiers is popular among tourists!
L'As du Fallafel always has a line around lunchtime, when they serve the city's best falafels. La Droguerie is equally popular if you crave a crêpe cooked right in front of your eyes!
Église Saint-Paul Saint-Louis
This 17th-century Roman Catholic church is one of the prettiest in Paris. It's a site you can't miss along the busy Rue Saint-Antoine. For a beautiful view, walk south down Rue de Sévigné until you see the façade of the Saint-Paul Saint-Louis Church. 99 Rue St. Antoine
Anne Frank Garden
This peaceful garden in central Paris, at 11 Impasse Berthaud, pays respects to the famous victim of the Holocaust, Anne Frank. Excerpts from Anne's diary are included in the park which is open from 9am to 8pm every day.
Maison de Victor Hugo
French writer Victor Hugo lived in the Marais for 16 years. Today, you can visit his former residence, now a city museum where you can get a glimpse into the novelist's life. The museum is located at 6 Place des Vosges and is open from Tuesday to Sunday.
Gallery Hopping
Le Marais is known for its abundance of contemporary art galleries. Many of the best art galleries in Paris are found in Le Marais. The top art galleries in Le Marais include Galerie Perrotin (3 spaces), Galerie Thaddaeus Ropac, Galerie Daniel Templon, Galerie Xippas, Almine Rech Gallery, and Marian Goodman Gallery.
Le Marais Museums
Le Marais a neighborhood with a high concentration of museums, so it's perfect for art and history lovers. I have a full list of the best museums in Le Marais, and I'll highlight the finest ones here.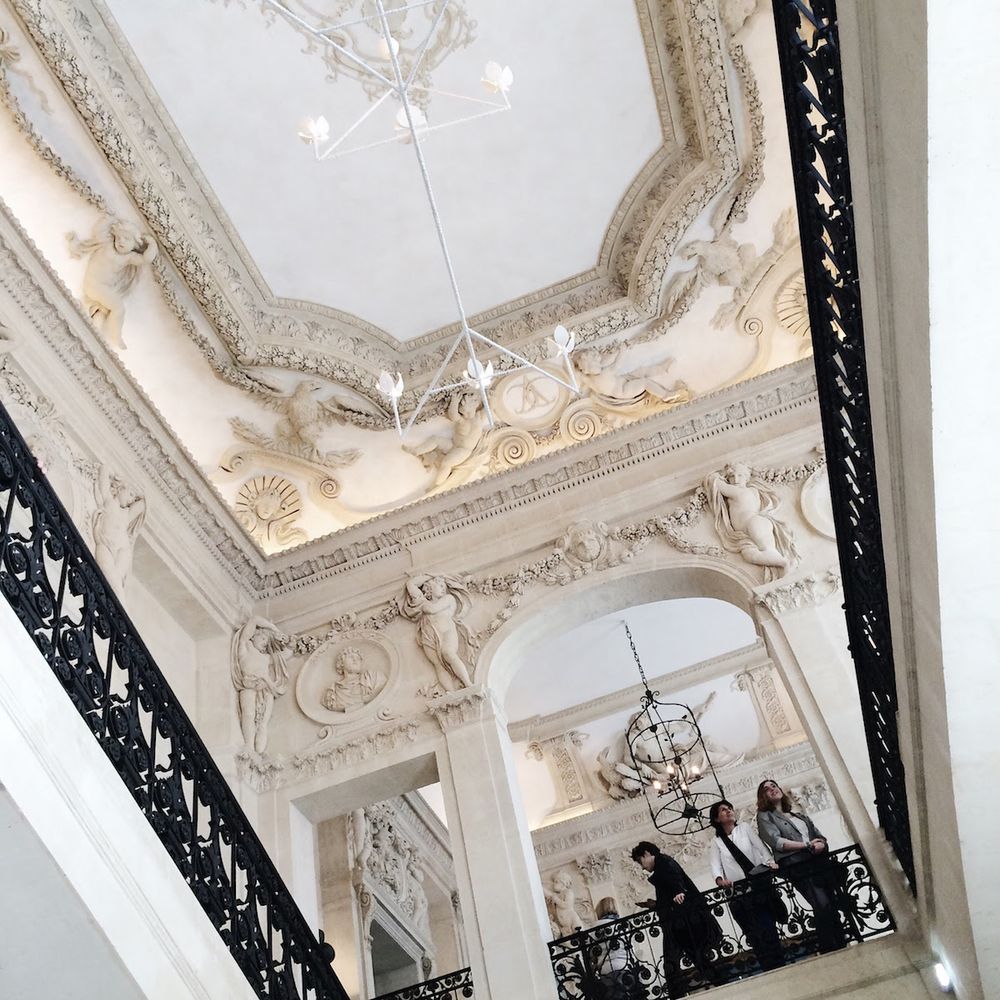 Picasso National Museum
This stunning 17th-century building holds more than 5,000 artworks by the famous Spanish artist Pablo Picasso, including some from his own art collection and others from an archive. The Picasso Museum is a must-visit while you are in Paris because it's simply so elegant. 5 Rue de Thorigny
Le Centre Pompidou
Le Centre Pompidou is an avant-garde museum complex that houses Paris' National Museum of Contemporary and Modern Art. I recommend arriving first thing in the morning as the Pompidou is extremely popular among tourists and locals. Atelier Brancusi is located on the premises, which can be accessed for free. To end the day, be sure to visit the rooftop restaurant Georges for some amazing views of Paris! Place Georges-Pompidou
Musée Carnavalet
Two former mansions come together to form the Carnavalet Museum. As one of the official museums of the city of Paris, you can learn about the extensive history of the city at this museum, dating back to 2500 years ago. From early Roman settlements to the French Revolution, you will walk away an expert on Parisian history after a visit! Period artworks from the 17th and 18th centuries are on display, as well as charming interiors and timeless furniture. Bonus: Permanent exhibitions are free! 16 Rue des Francs Bourgeois
French National Archives
The French National Archives museum, or the Musée des Archives Nationales, is a must-visit in the Marais. It's free to visit and will give you an inside look at the documents and artifacts that contributed to France's history. Honestly, just go for the interior architecture – it's truly stunning. 60 Rue des Francs Bourgeois
Institut Suédois
The Swedish Institute of Paris is dedicated to contemporary artwork and fostering the relationship between Sweden and Paris. Various cultural events are held here, and the institute offers a beautiful garden with Swedish treats to its guests. 11 Rue Payenne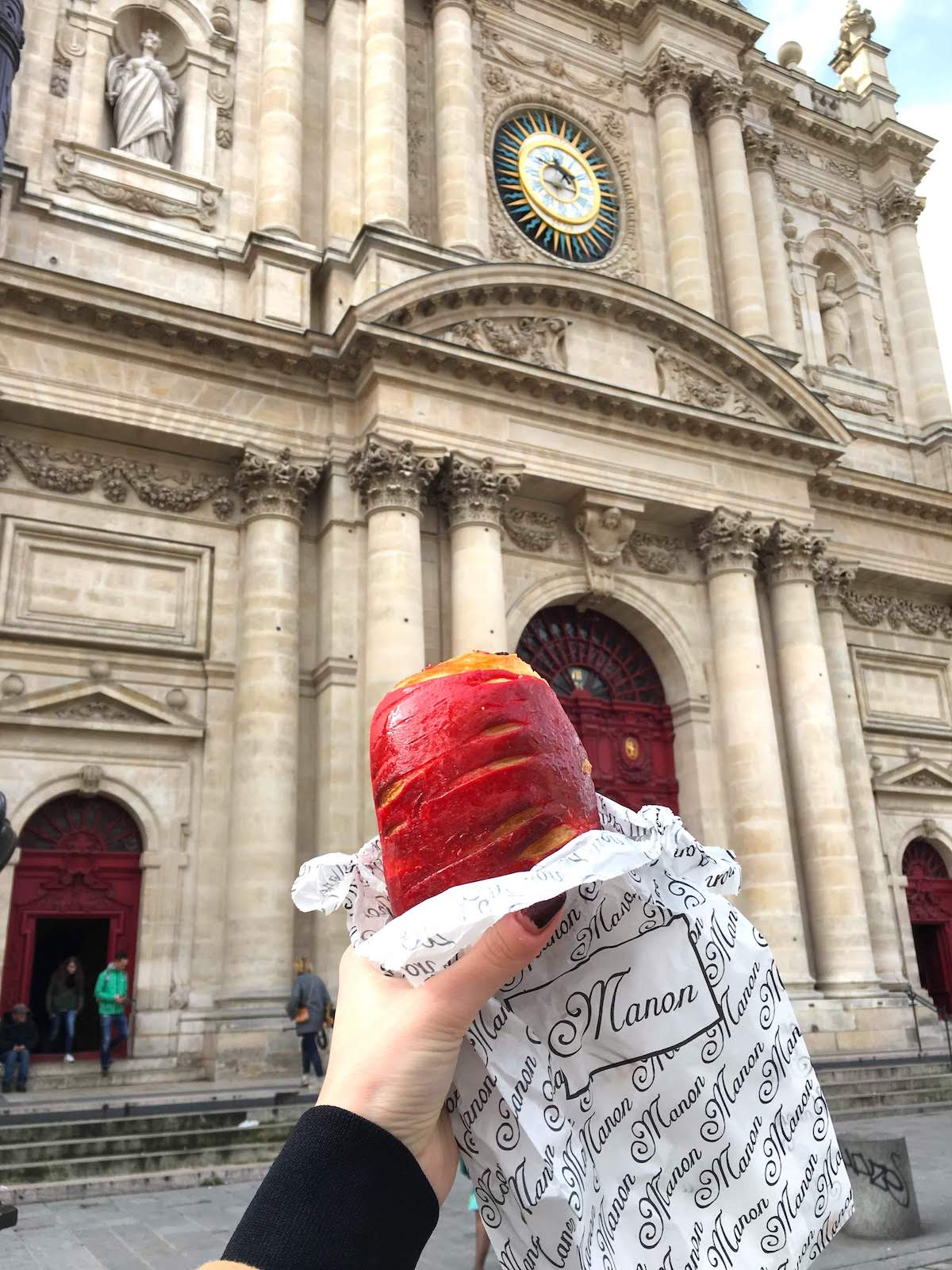 Where to Eat – Le Marais Restaurants
There are so many places to eat in Le Marais that you'll have a tough time deciding which of the amazing Le Marais restaurants to eat at! From French to Middle Eastern, to American, to vegan, there are endless cuisines to choose from in Le Marais. Here are the best ideas for where to eat in Le Marais, Paris.
These are my recommendations for where to eat in Le Marais, depending on your budget and tastes.
Boulangeries
For a delicious baguette, croissant, pastry, or sandwich, head to one of my two favorite bakeries in Le Marais: Miss Manon and Au Levain du Marais. Both are high quality, yet affordable.
Farmers Markets
For browsing a Parisian market, head to the famous Marché des Enfants Rouges for fresh fruits, vegetables, meats, and cheeses.
Crêpes
You can't go to Paris without eating a crêpe and the best places to eat them are La Droguerie, on Rue des Rosiers (to-go option available!), and Breizh Café, which specializes in traditional Breton galettes. Both are been known to have lines out the door, so arrive early!
Brasseries
For a sidewalk lunch en terrasse, head to Café Charlot, where all the cool Parisians meet, or Camille, for a traditional French meal.
Middle Eastern
Tourists from around the world flock to L'As du Fallafel for a taste of their famous falafels.
Burgers
Le Ruisseau Burger is my favorite place for a good old burger and fries. It's also very reasonably priced compared to other Parisian burger joints, and you can get a meal for just 13 euros!
Healthy
For healthy meals, head to Season, Health Inside, or Wild and the Moon, where I get my açai bowls in Paris!
Traditional
For a traditional French meal, head to Chez Janou or Camille Restaurant.
Trendy
I absolutely love visiting Derrière, a quirky French restaurant in the Marais! Don't forget to go upstairs at some point!
Fine Dining
For an upscale meal in Le Marais, head to the highly-rated Michelin-starred L'Ambroisie restaurant.
Le Marais Bars
Le Marais is a great place to go out. The area is known for trendy cocktail bars, hipster dive bars, and a beautiful rooftop bar that gives you a great nighttime view of the Eiffel Tower!
Rooftop Bars
For a great view of Paris at night, look no further than the rooftop of department store BHV and head to Le Perchoir!
Casual Drinks en Terrasse
For casual drinks at a bistro table on the sidewalk in Paris, my favorite places to drink are Le Progrès and Café Charlot, both in Haut Marais.
Hipster Bars
For a hipster vibe, head to the famous La Perle, or venture behind a Mexican food joint to sip cocktails at Candelaria.
Specialty Cocktails
For crafted mixed drinks, don't miss a visit to Little Red Door, Le Mary Celeste, and Andy Wahloo.
Le Marais Cafés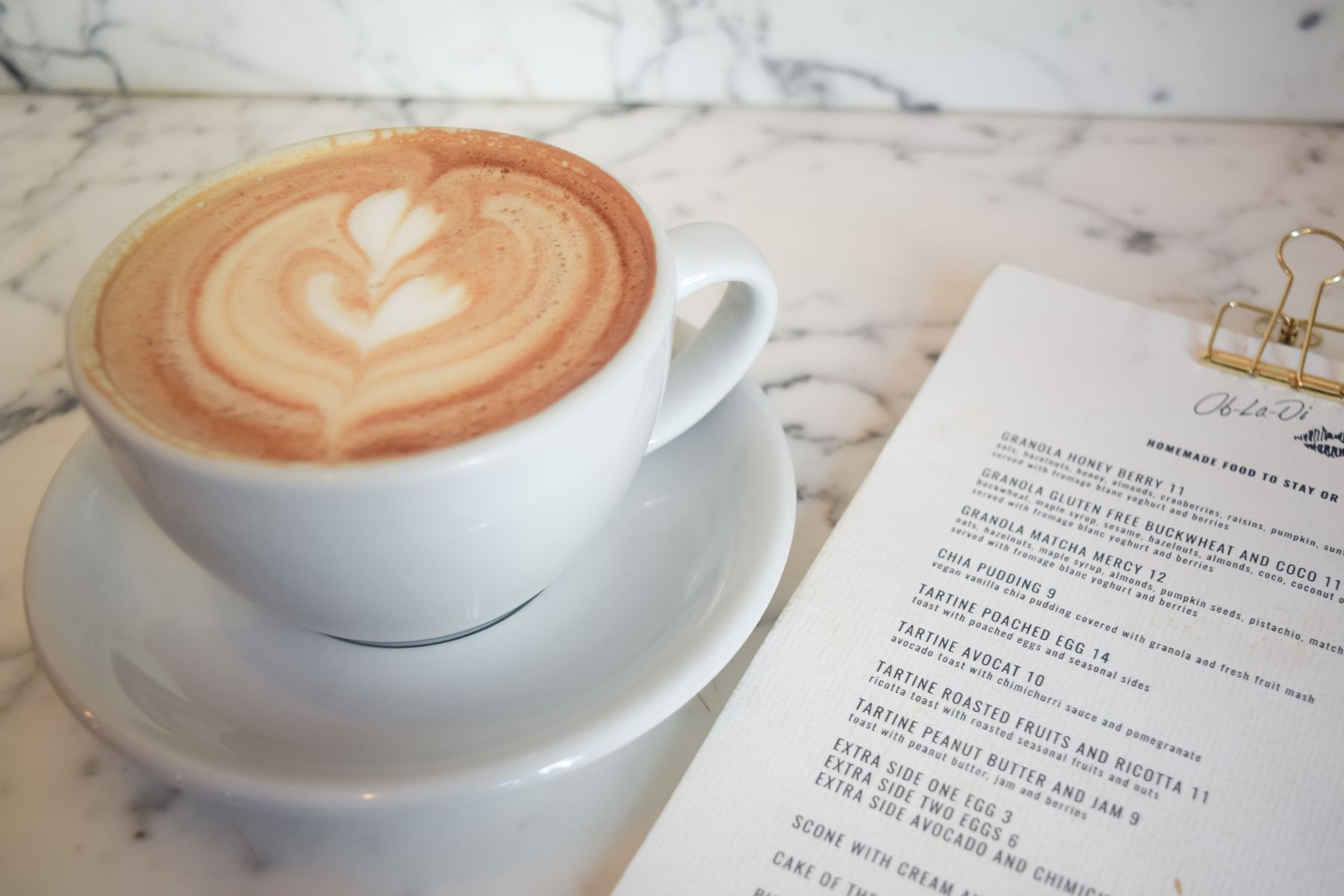 I'm pretty sure Le Marais has the highest amount of specialty coffee shops out of all the neighborhoods of Paris! There are endless places to sip artisanal coffee.
For the best cafés in Le Marais head to Café Crème or Café Charlot to have a traditional Parisian coffee experience en terrasse.
The following specialty coffee shops offer a more artisanal third-wave coffee beverage!
Fragments Café
I.O Café
Typica
Fringe
Le Marais Shopping
If you love shopping and discovering cool new designers, then you'll love le Marais. It's impossible for me to walk down the street without coming across a cute boutique, and popping in for a peek.
The trendiest boutiques can be found along Rue Vieille du Temple. You can also walk down Rue des Francs Bourgeois and Rue de Rivoli in the Marais to see larger more established brand stores.
For the best of Le Marais shopping, head to: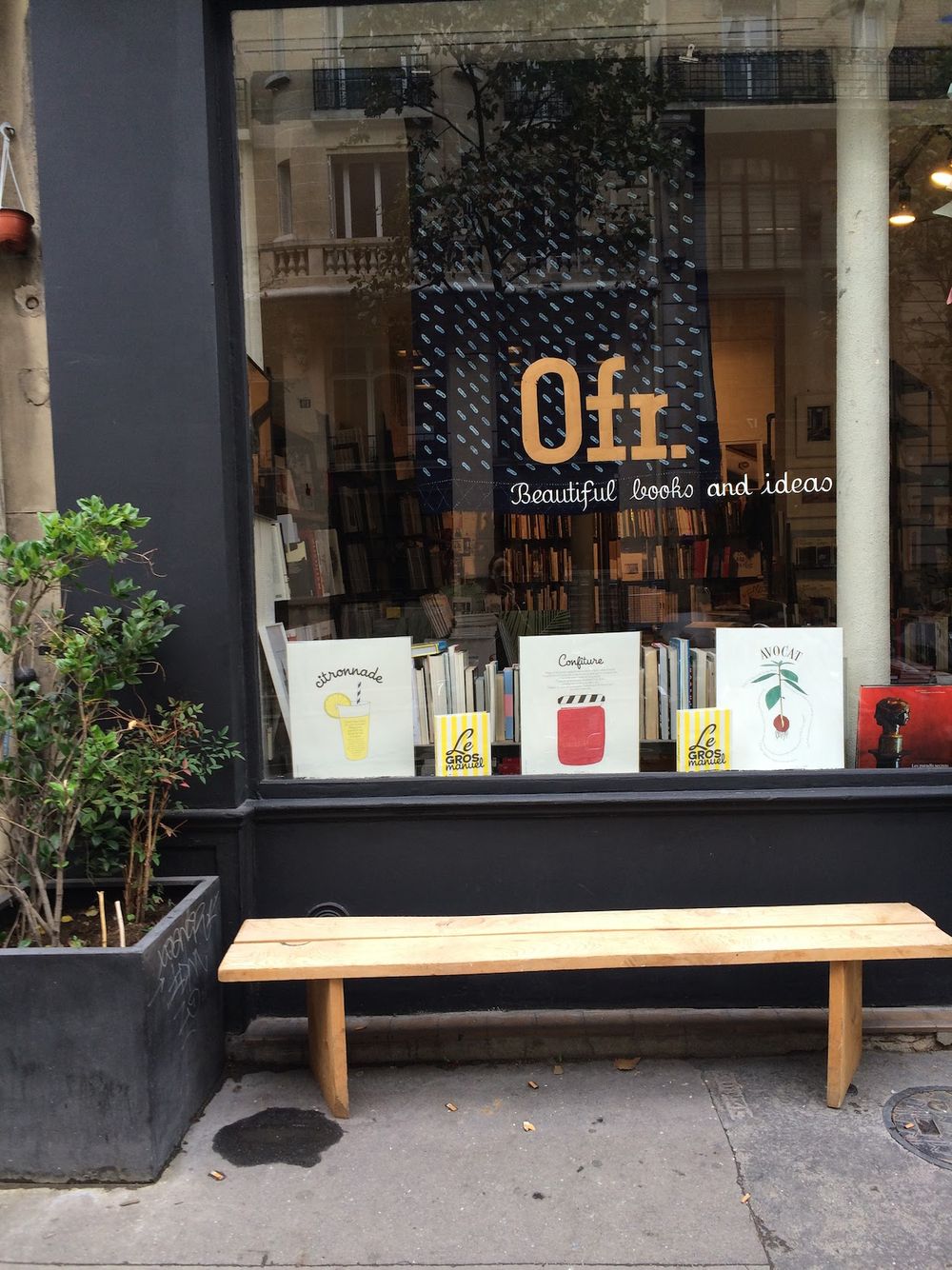 Concept Stores
Merci is a must-visit for on-trend visitors to Paris. The Broken Arm is part coffee shop, part fashion boutique. Head to Tom Greyhound for the latest in minimal fashion trends.
Independent Designers
Ateliers Auguste, a French leather goods store for men and women, has taken the fashion world by storm. Be sure to visit their shop in Le Marais for a bag no one will have back home. Maison Labiche will send you home with an adorable blue and white striped t-shirt, just like the French wear. Daphne Dasque sells beautiful jewelry found on all the coolest French girls.
Offbeat Shops
When I'm looking for something offbeat, I head to 0fr Bookstore or browse the antiques in Le Village Saint-Paul.
Department Stores
The famous BHV department store in Le Marais offers 7 levels of just about anything you can imagine! From clothes to electronics to gifts, BHV has it all.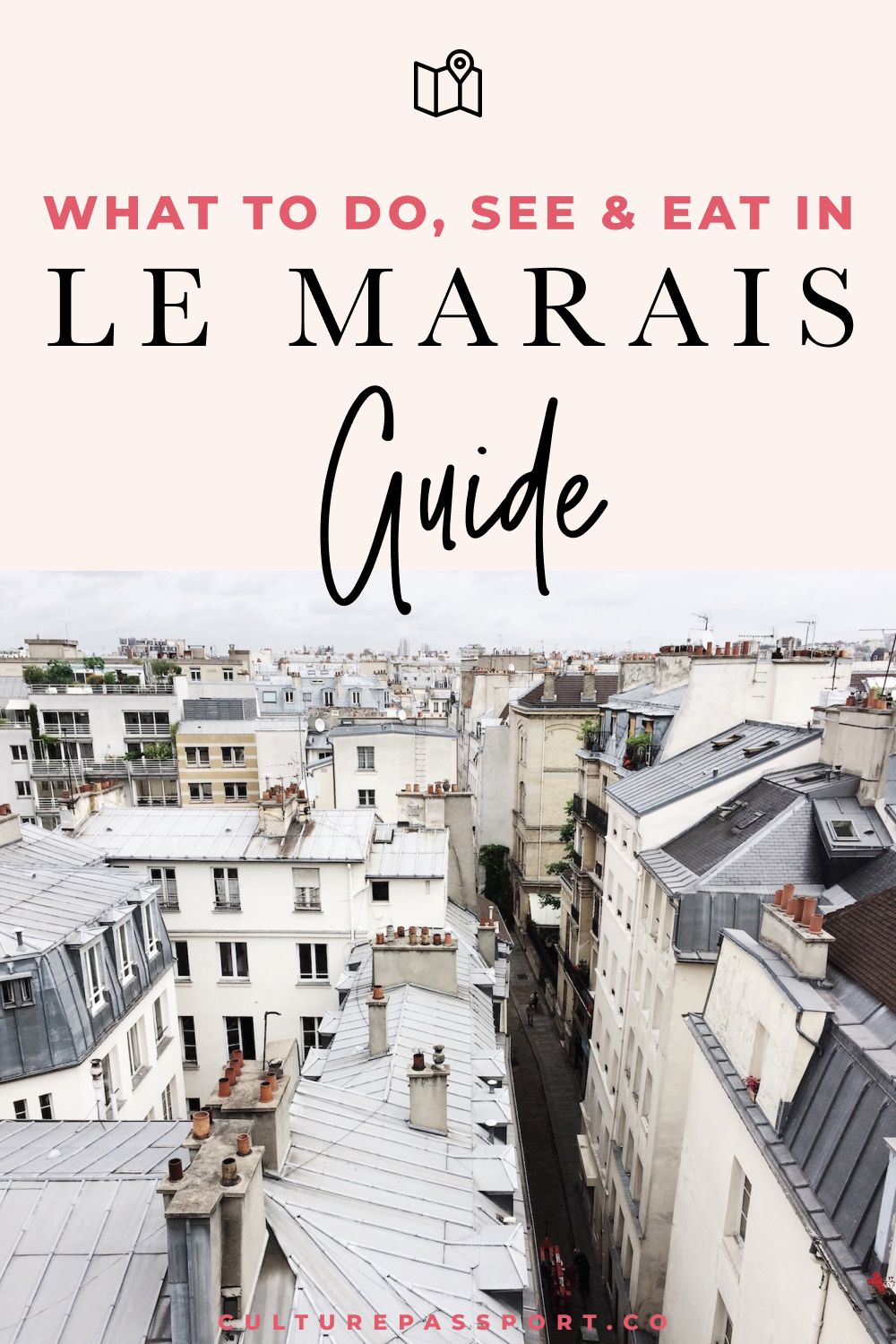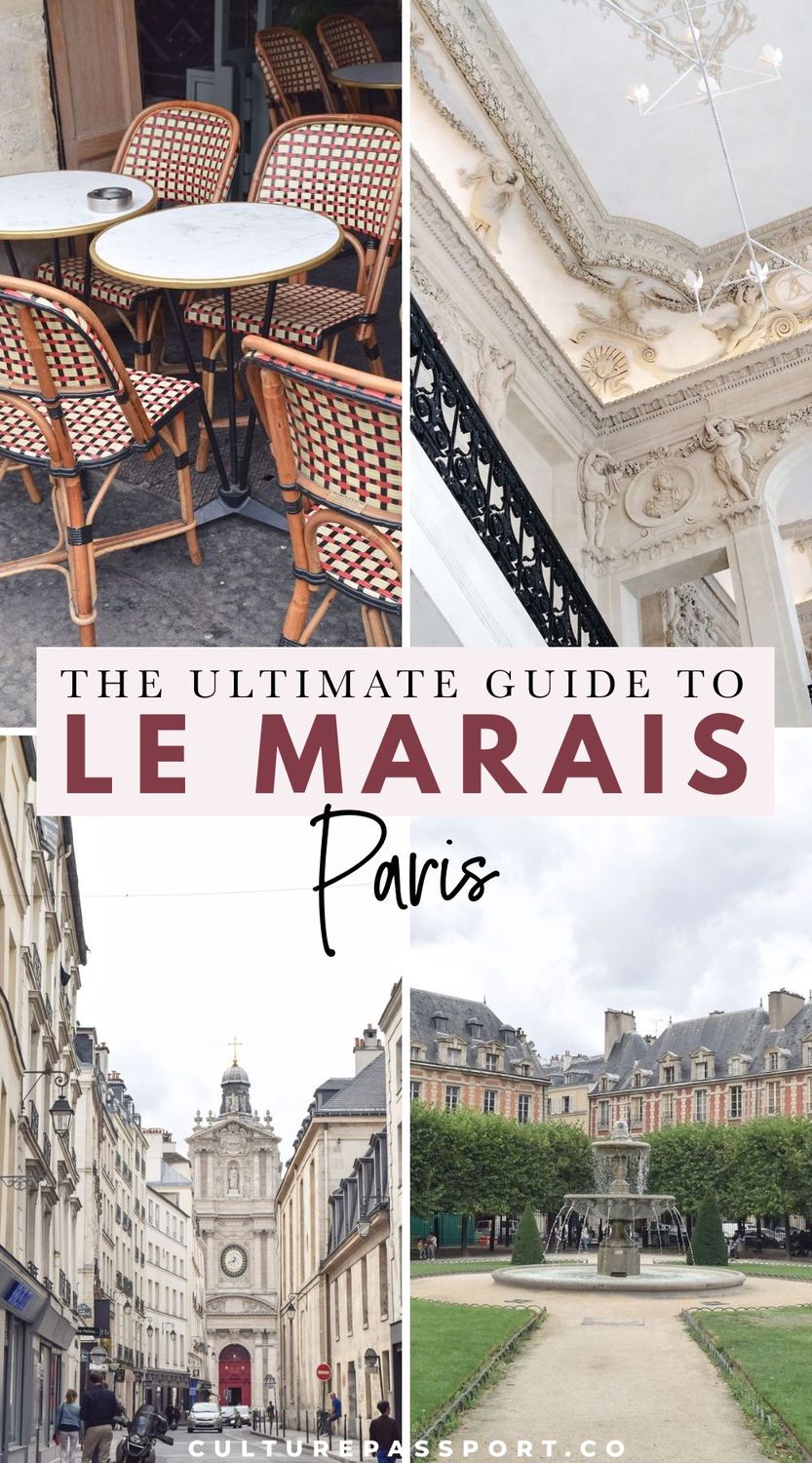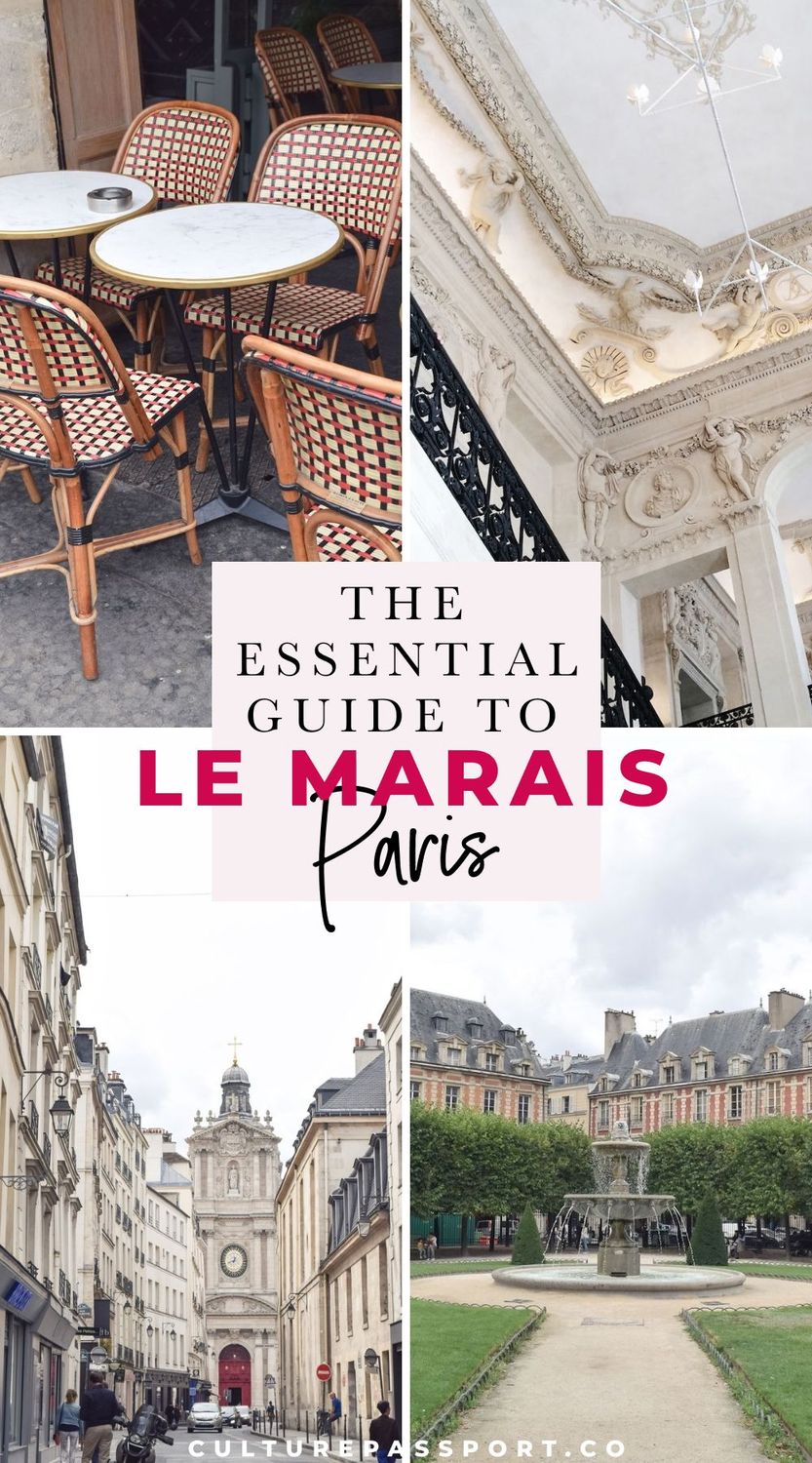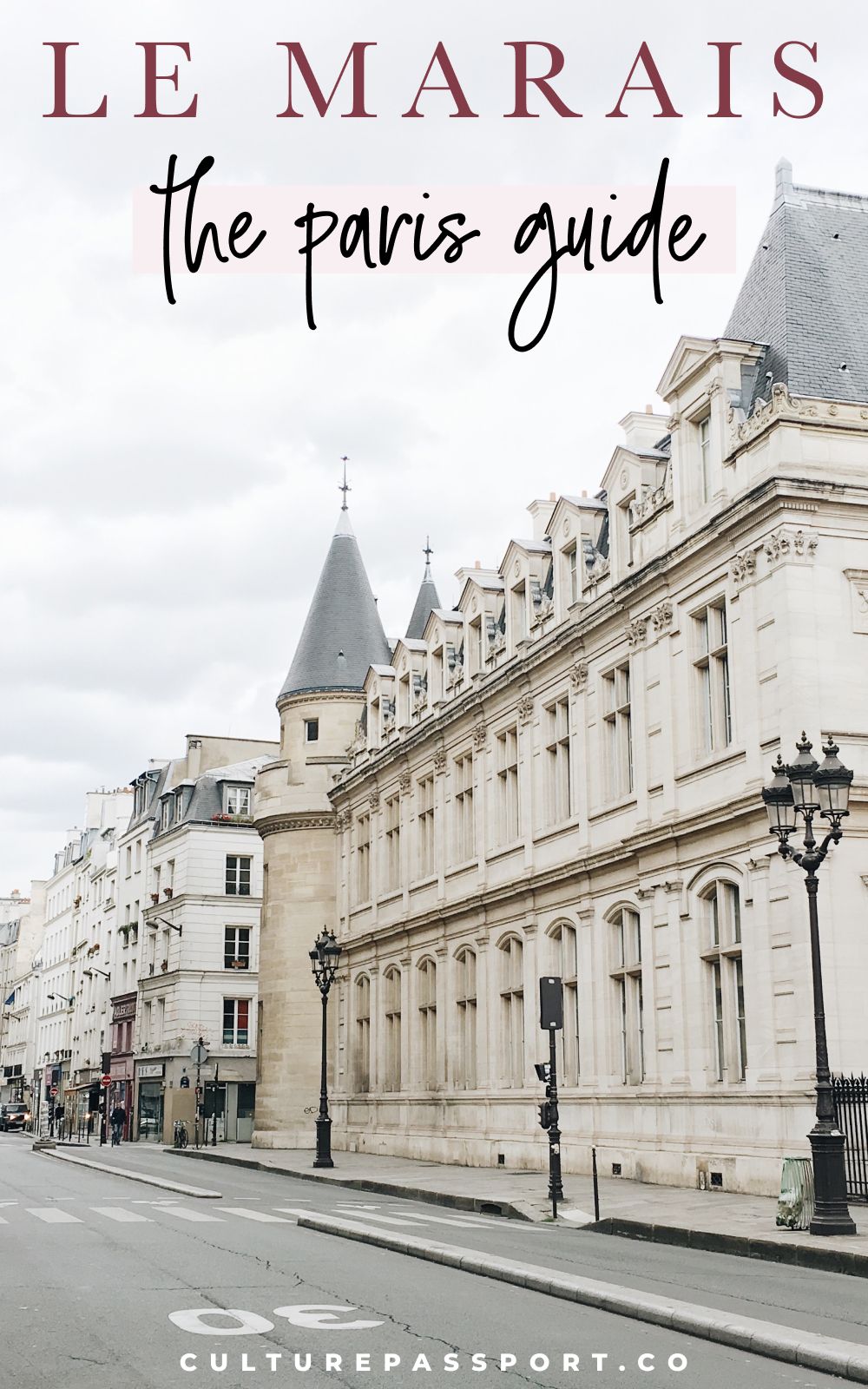 Once you're done exploring Le Marais, check out the nearby Bastille neighborhood!