Le Haut Marais(meaning "Upper Marais" in French) is a micro-neighborhood in the 3rd arrondissement of Paris, France.
The Haut Marais neighborhood in Paris encompasses roughly the area between Rue de Bretagne and Place de la République, in the 3rd arrondissement of Paris.
It is an extension of the historic Marais district, which is known for its preserved medieval architecture, trendy boutiques, and vibrant cultural scene. Le Haut Marais is a small area just north of it.
When the lower part of the Marais became a little too crowded and trendy, the Haut Marais gladly took its place as the more exclusive, chic part of this hip quarter.
As of late, it's become quite a trendy neighborhood to frequent. From fashion design to artisanal restaurants, it seems like the Haut Marais neighborhood of Paris is always on the cusp of the next big thing.
The Vibe
Le Haut Marais has become particularly fashionable in recent years, attracting a mix of artists, designers, and young Parisian professionals. It's considered one of the up-and-coming trendy neighborhoods in Paris, sometimes called the "new Le Marais."
It has a mix of charming little streets, small shops, galleries, restaurants and cafés. It's less touristy than Le Marais proper.
The architecture is a mix of classic Parisian apartment buildings and old warehouses converted into lofts and studios. There are also a few hôtel particuliers (grand townhouses).
It has become a popular residential area for artsy and design types. The studios, cafés and galleries give it a creative, bohemian vibe.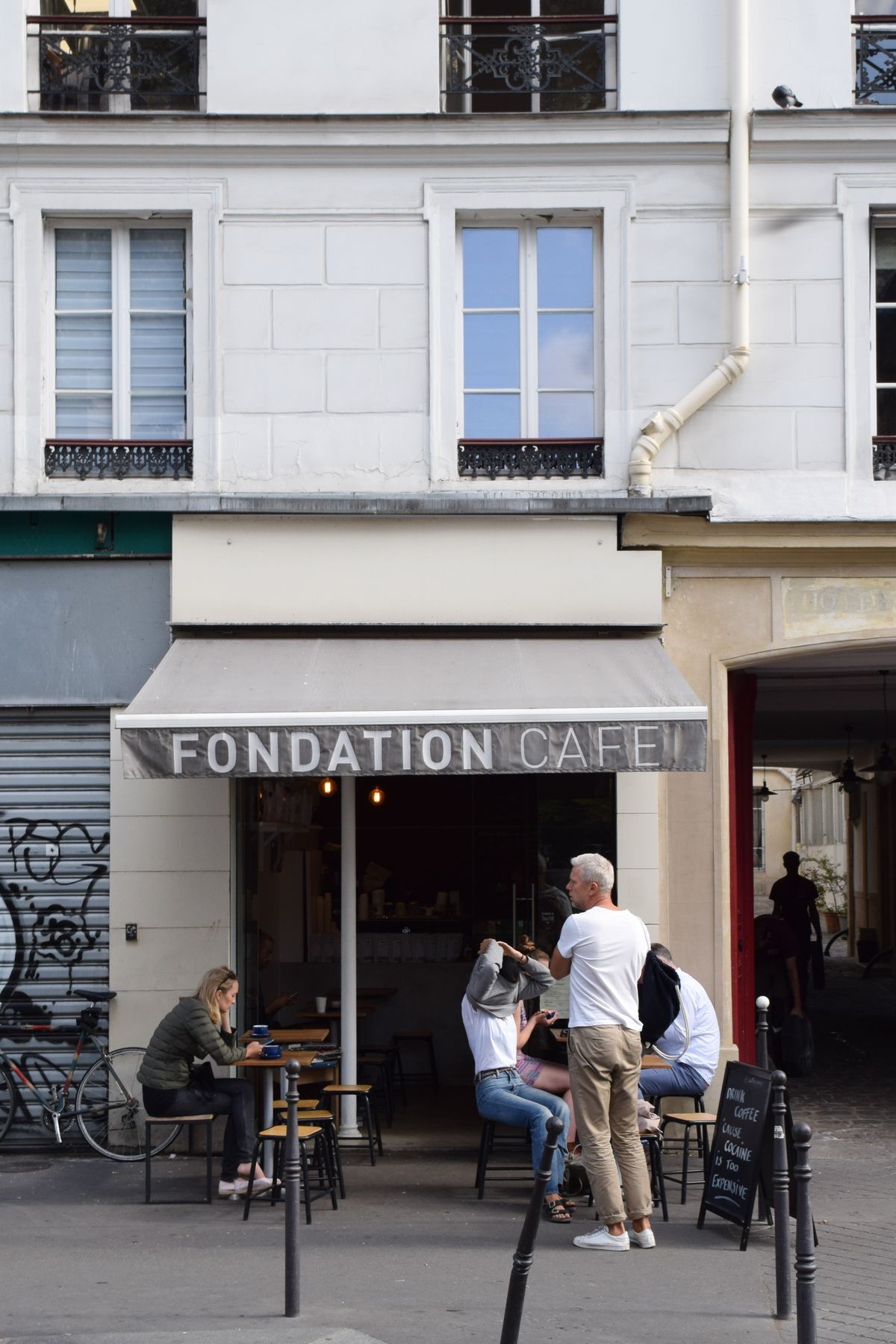 Getting To Haut Marais
What is the best way to get to Haut Marais? Getting to the Haut Marais is quite easy and is served by several metro lines. The closest metro station is Temple, which is served by the line 3, but the bigger metro hub République is not far . You can also reach the Haut marais neighborhood on foot.
What to Do in Le Haut Marais
The neighborhood is centered around Rue de Bretagne, a long street with lots of commerce, cafés and boutique shops.
Notable sights in Le Haut Marais include the Marché des Enfants Rouges (the oldest covered market in Paris), the Musée Carnavalet which chronicles the history of Paris, and the Musée des Archives Nationales.
It also contains several notable landmarks, including the Musée Picasso and the Carreau du Temple, a renovated 19th-century covered market that now serves as a multi-purpose venue.
Many people visit the famous Ofr bookshop located in the Haut Marais neighborhood of Paris. This small bookshop is known for carrying a wide selection of international fashion magazines and artist books from around the world. Don't miss it!
Hotels in Haut Marais
What are the best hotels in Haut Marais?
There aren't too many luxury hotels in the Haut Marais as it's quite a small neighborhood, but there are several lovely hotels a short walk away.
Hotel des Arts et Métiers
Le Pavillon de la Reine
Cafés
The Haut Marais neighborhood has gained rapid popularity for its cutting-edge designer shops and local, artisanal food.
Where are the best cafés and coffee shops in Haut Marais? There are plenty of specialty coffee shops in the Haut Marais as well as more traditional brasseries.
For specialty coffee, I recommend Ob-la-di, Fringe, and Boot Café. Each of these coffee shops serves high-quality third-wave coffee to start your morning with an artisanal cappuccino or latte.
If you want to spend the morning watching people and sipping coffee on a Parisian terrasse, there are no better spots than Café Charlot or Le Progrès. Both have great locations on Rue de Bretagne.
I.O Café is perhaps one of the best Haut Marais cafés in the area. Like many coffee shops in Paris, I.O is tiny with just 4-5 seats indoors, and 6-8 seats outdoors. Nevertheless, you can grab your latte to go from I.O, and enjoy it while exploring the trendy neighborhood!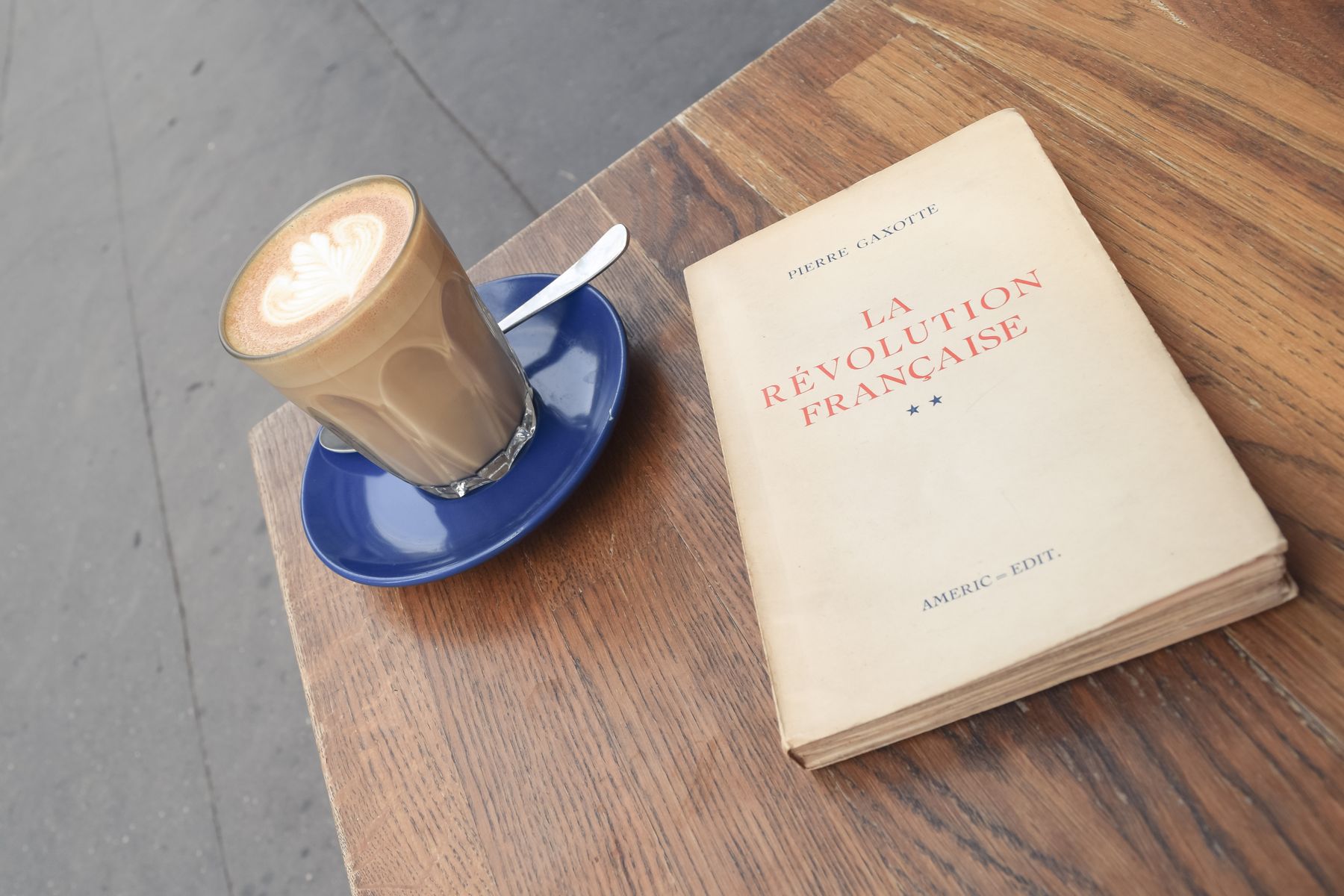 Mixing old and new architecture with a trendy, creative ambiance, Le Haut Marais may lack major tourist sights but has lots of small local flavor!
Access is very central and convenient via metro stations like Rambuteau, Arts et Métiers and Temple.
From this area, you can explore the nearby Square du Temple park, shop at The Broken Arm, and visit the food market at Les Enfants Rouges.