Derrière is a restaurant I discovered this summer by walking by it. It's somewhat hidden on a beautiful side street in the chic Marais district. Once you find the doors, walk through the courtyard and you'll find the entrance straight ahead.
I had lunch here the other day and arrived right at the opening at 12 to make sure the restaurant was empty so I could take some photos of the eclectic interior. The expansive space is decorated in a swinging 60s style with lots of bright colors and mod, geometric patterns. Upstairs, you'll find furniture more typical to a house, such as a full-size bed lined with tables for eating, and a plush, red velvet couch! The bathroom even has an elevated bathtub for a sink…
The food here is always delicious and they offer a formule, so I opted to take the entrée/plat/boisson for €25 or so.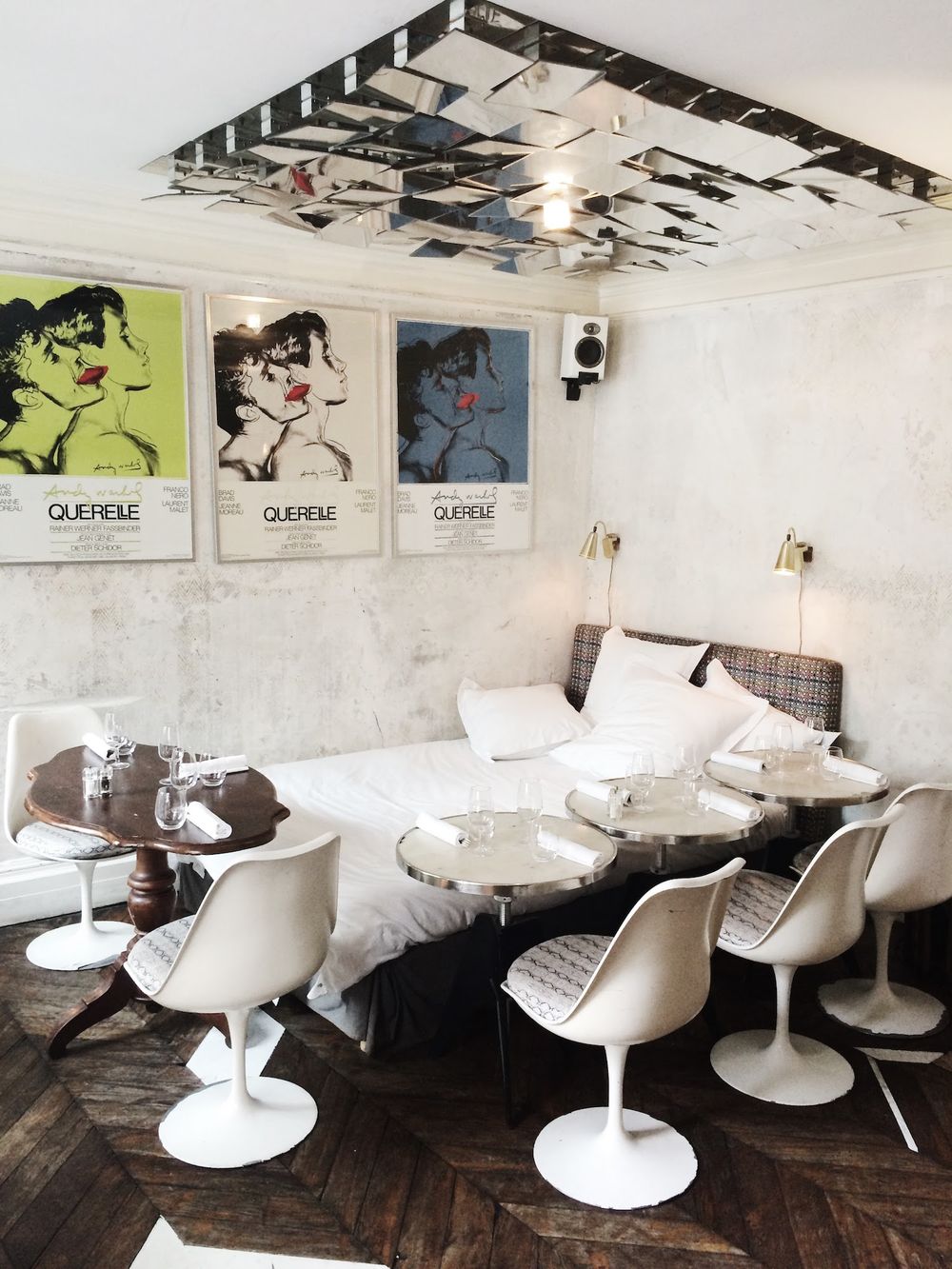 Downstairs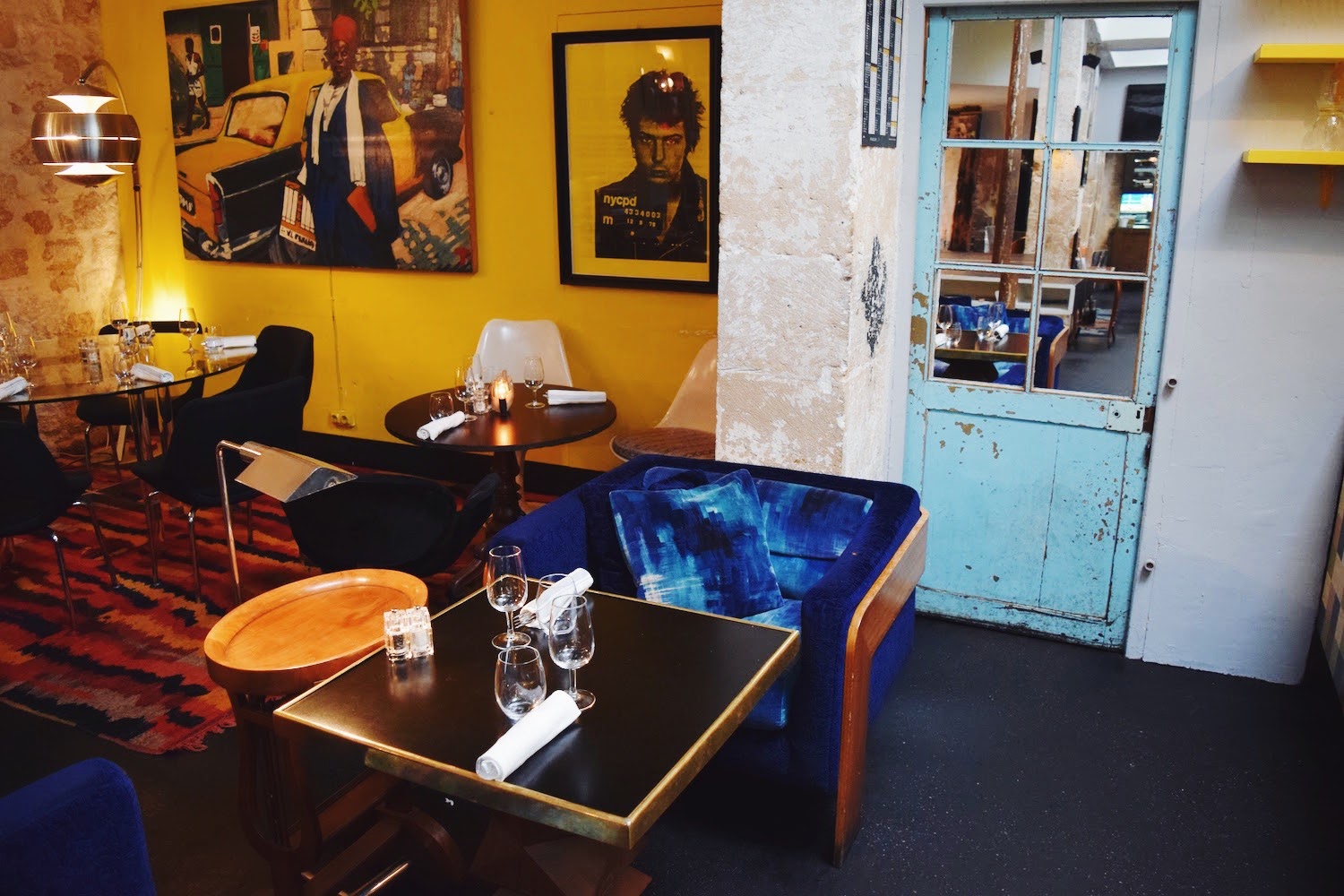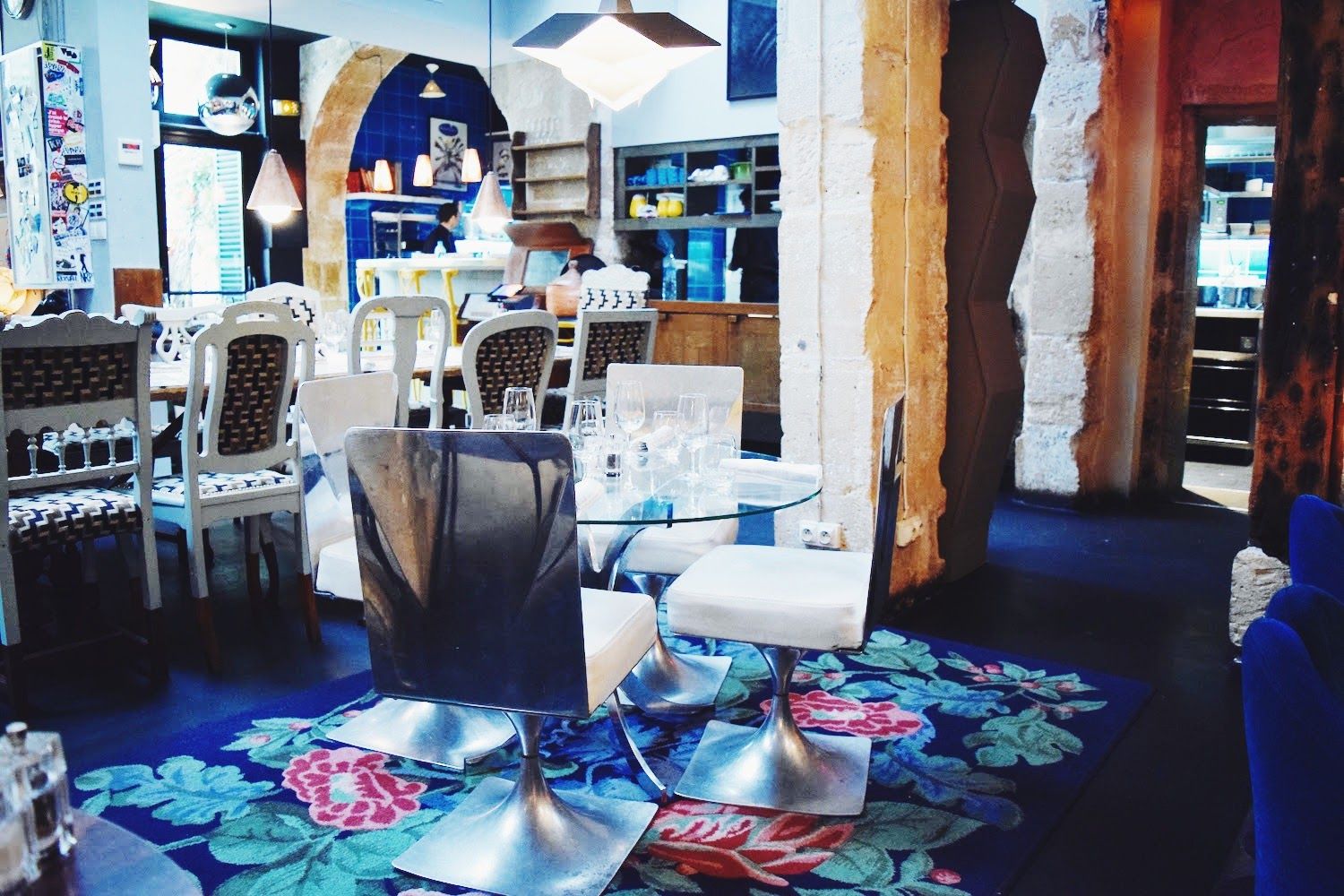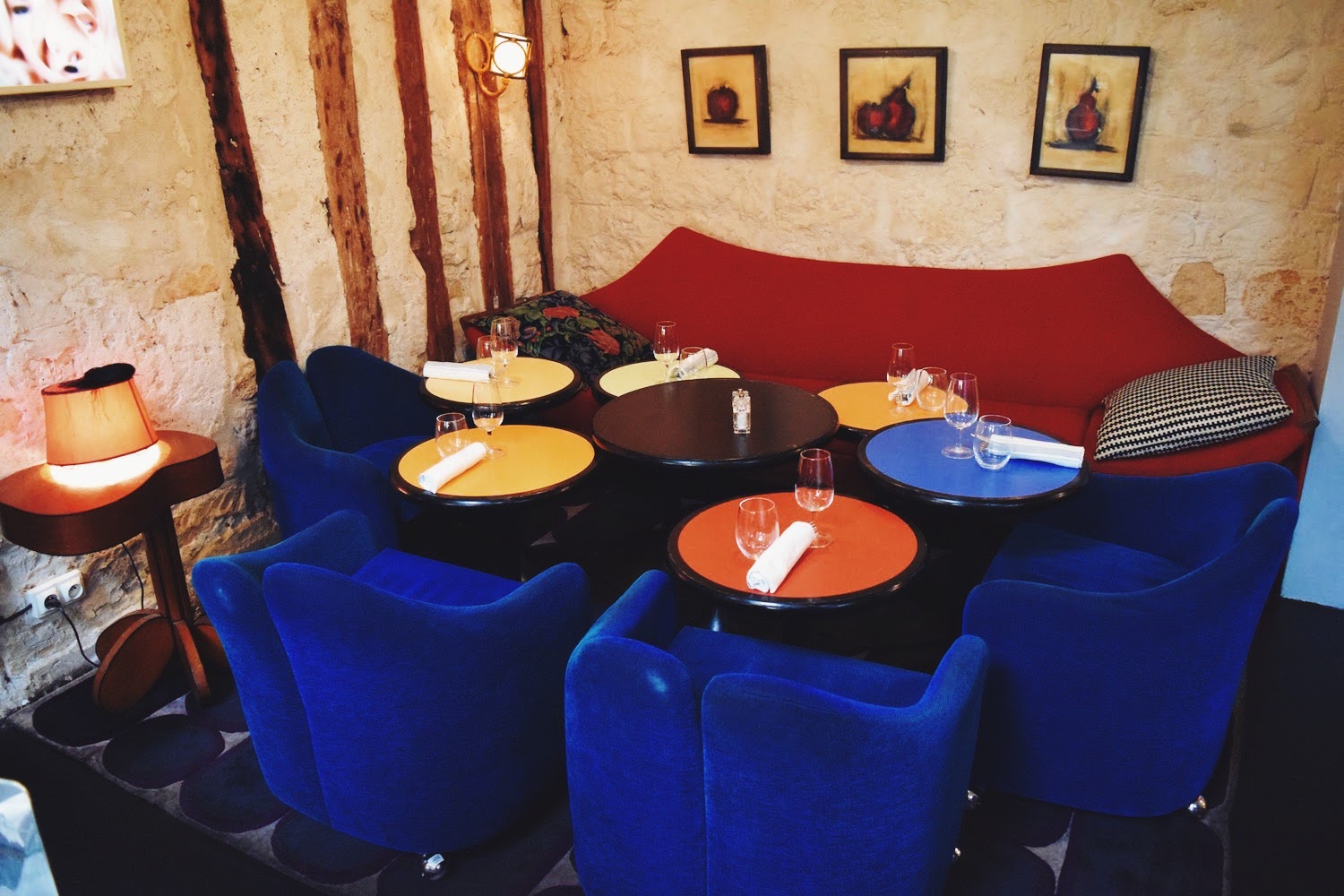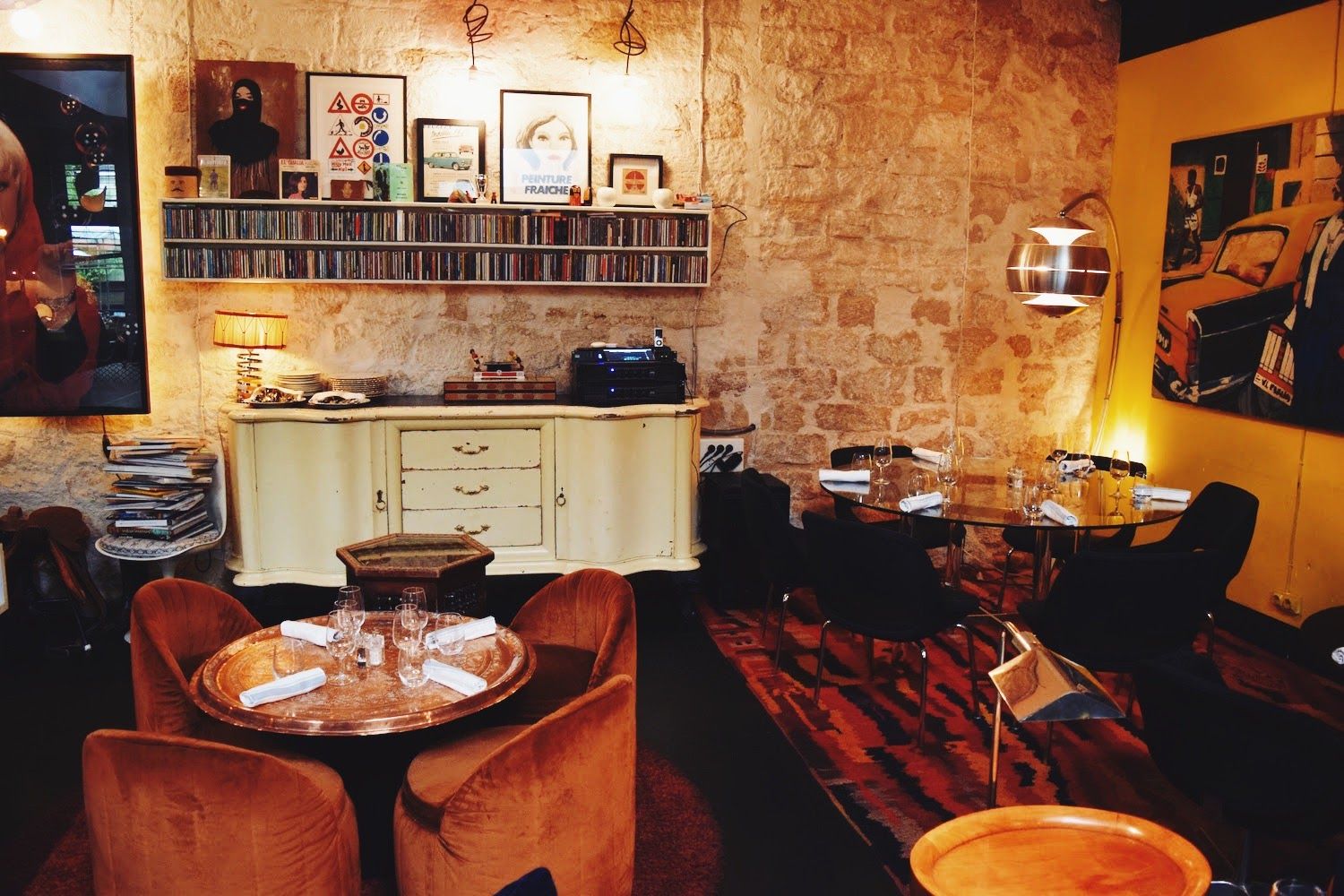 The Food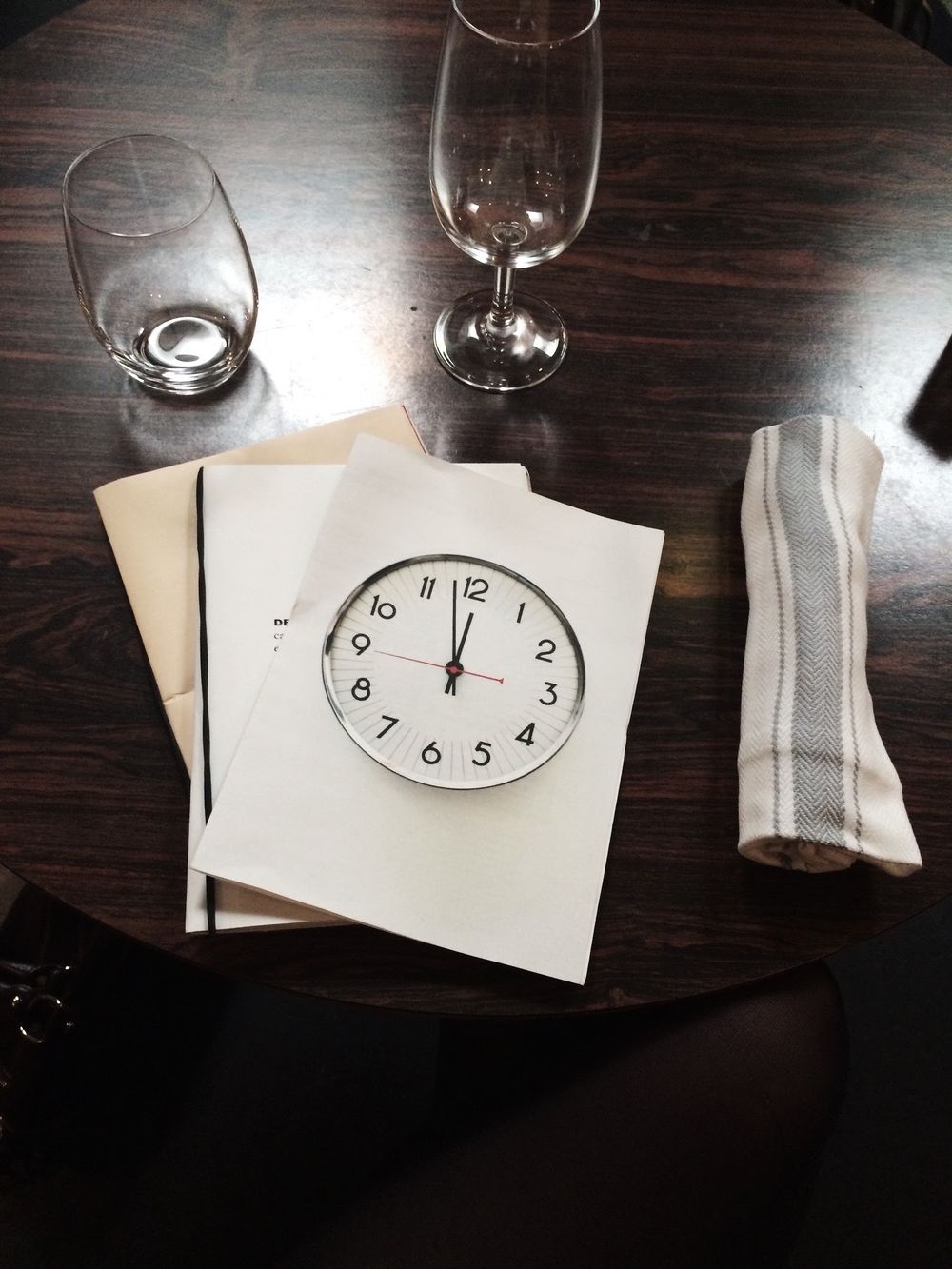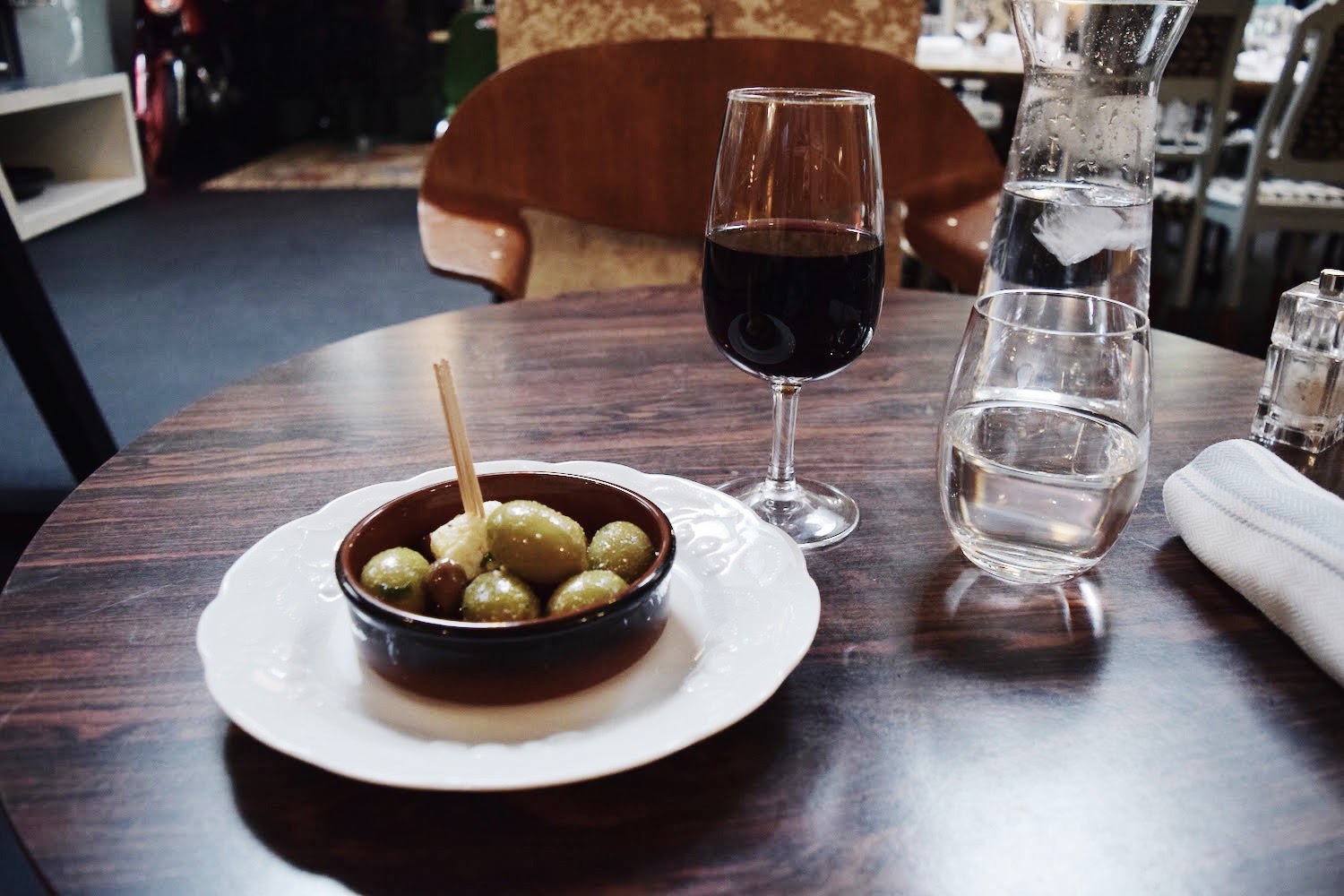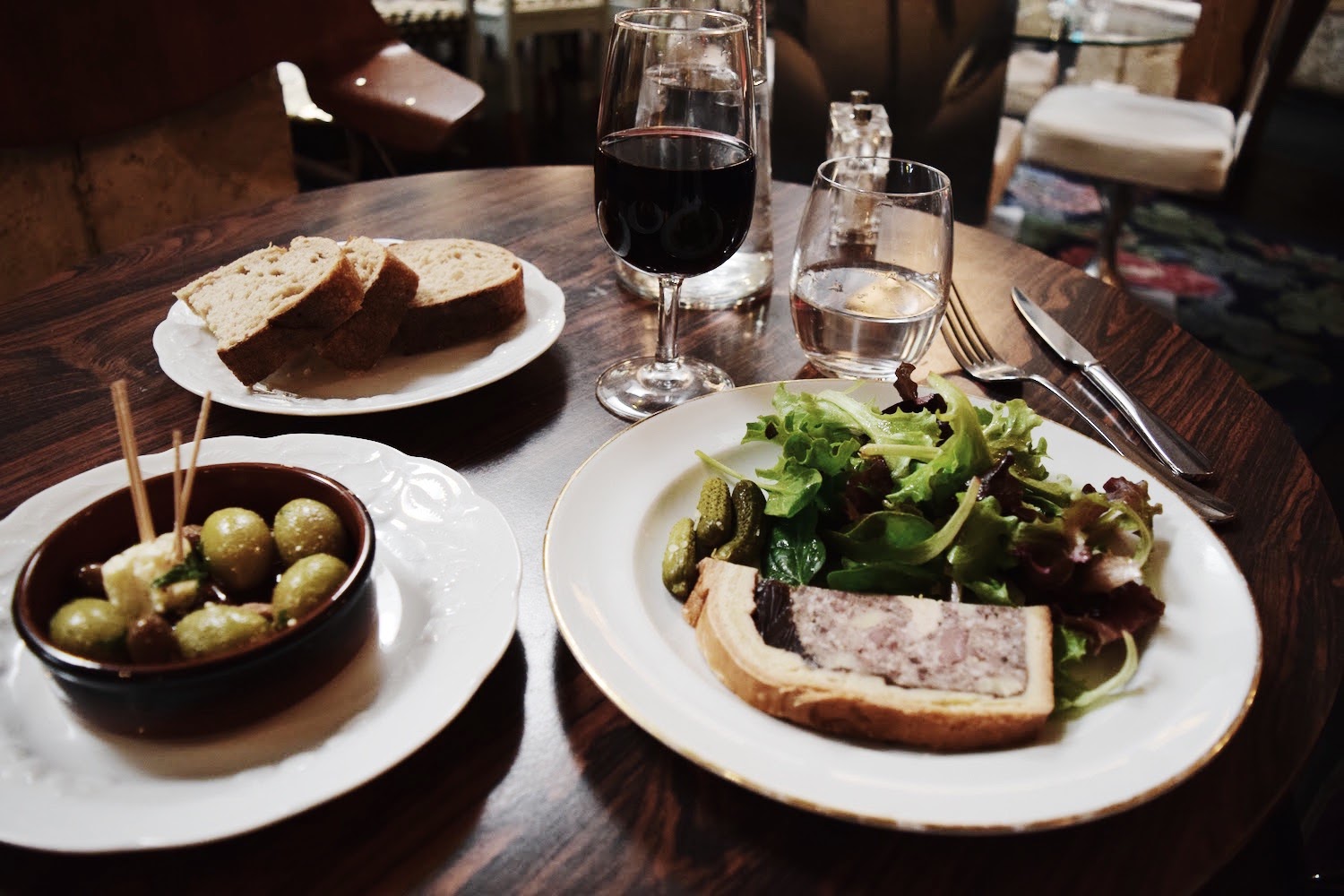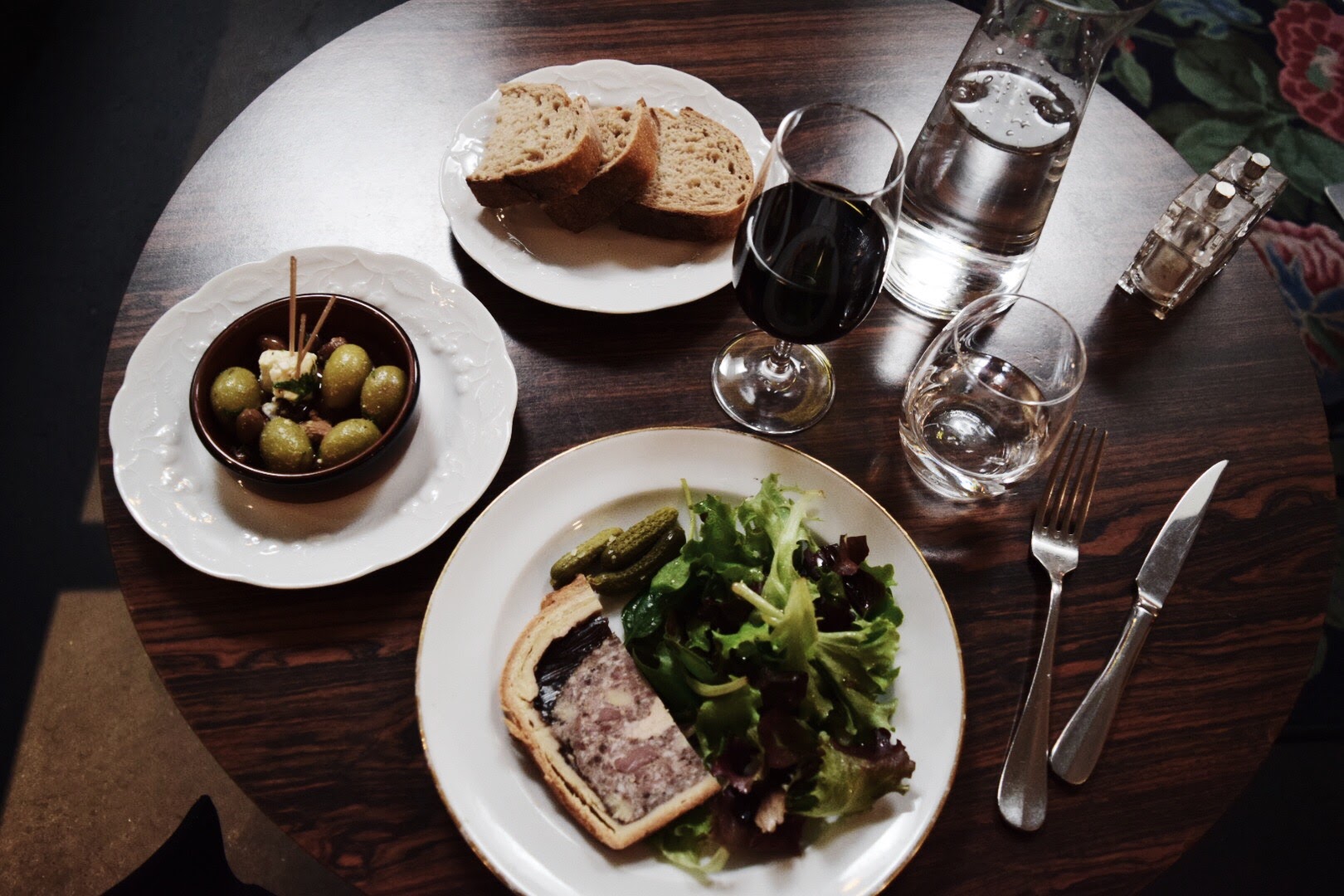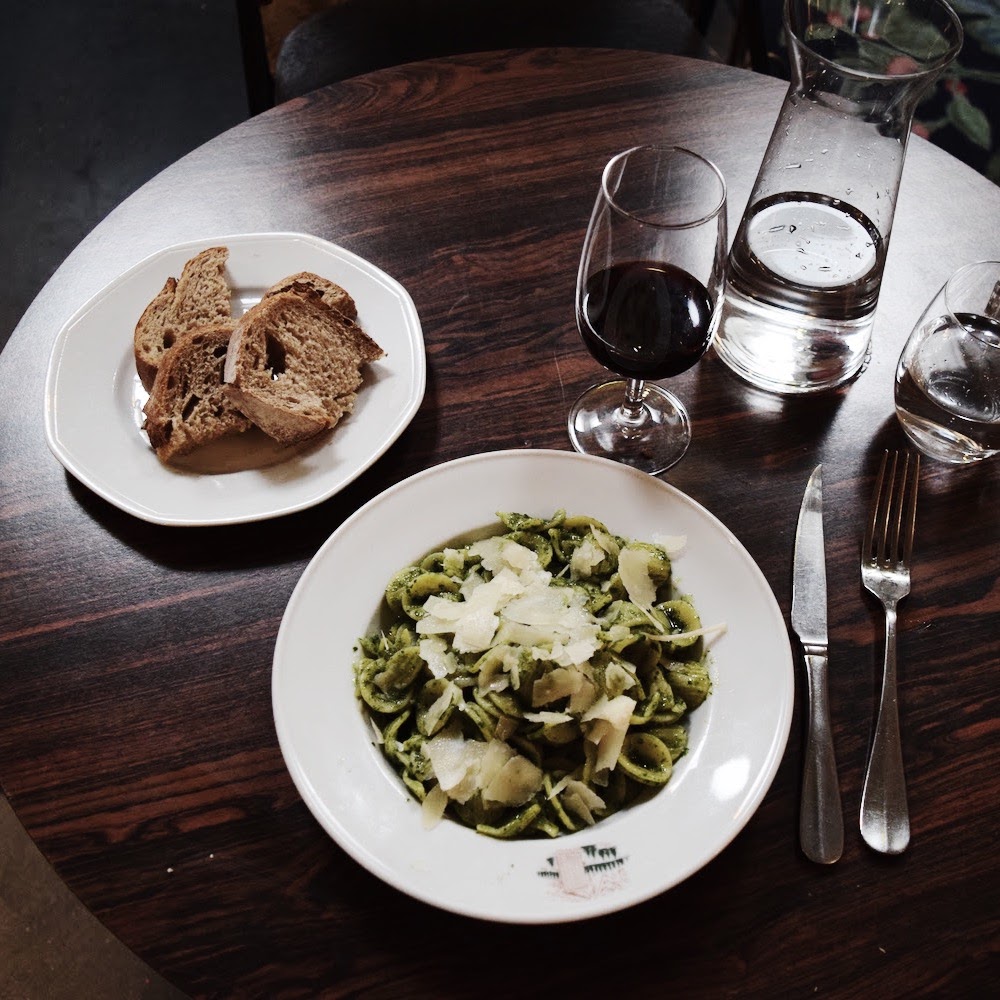 The check: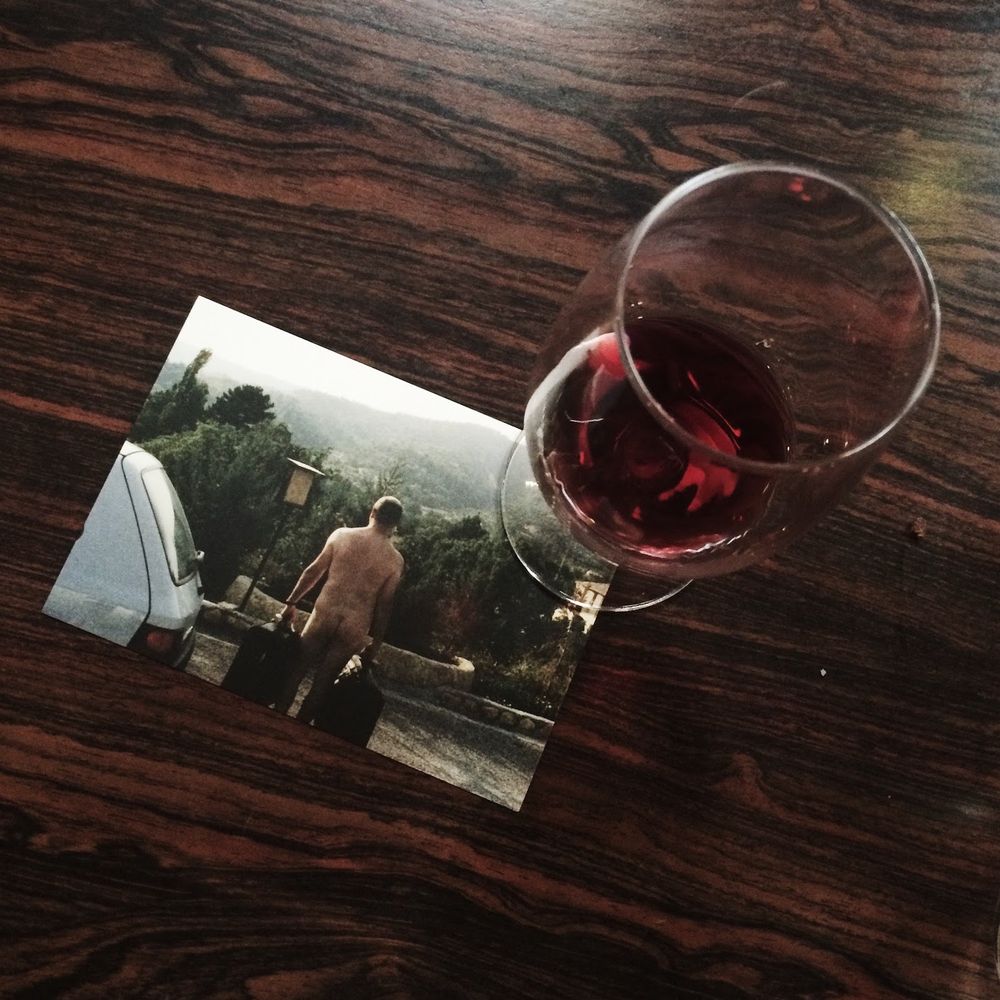 A meal from a different day (gnocchi and burrata):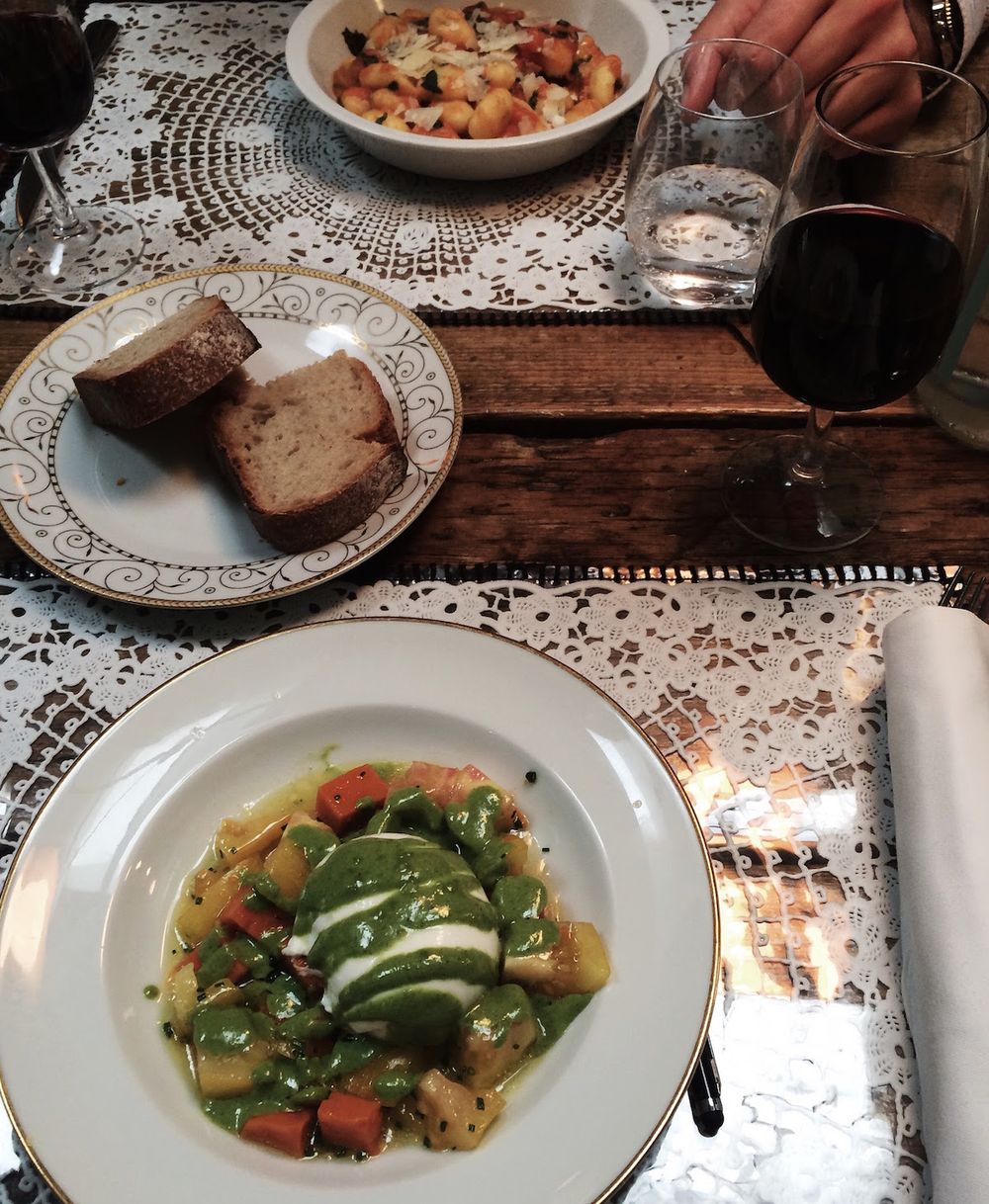 Upstairs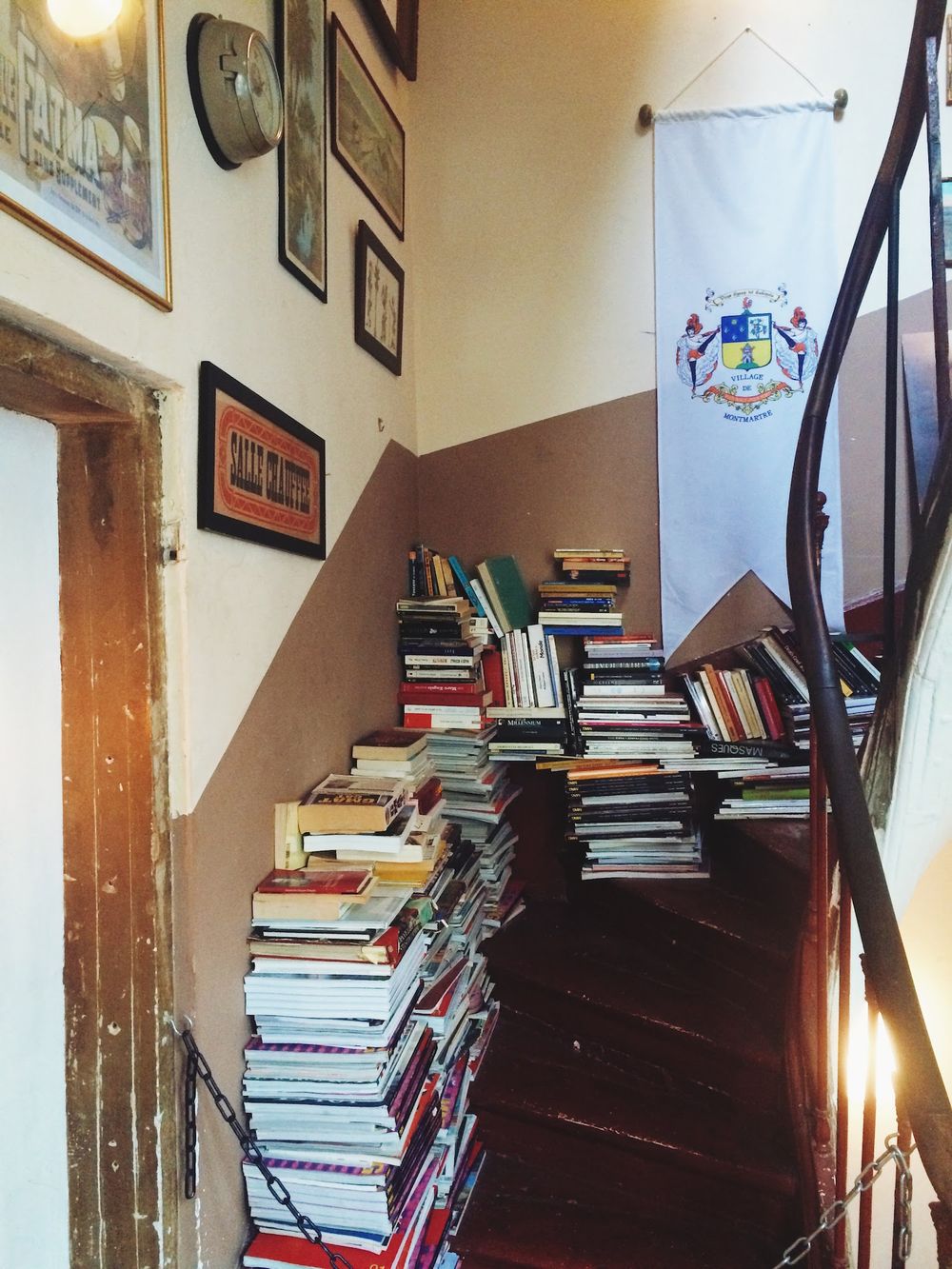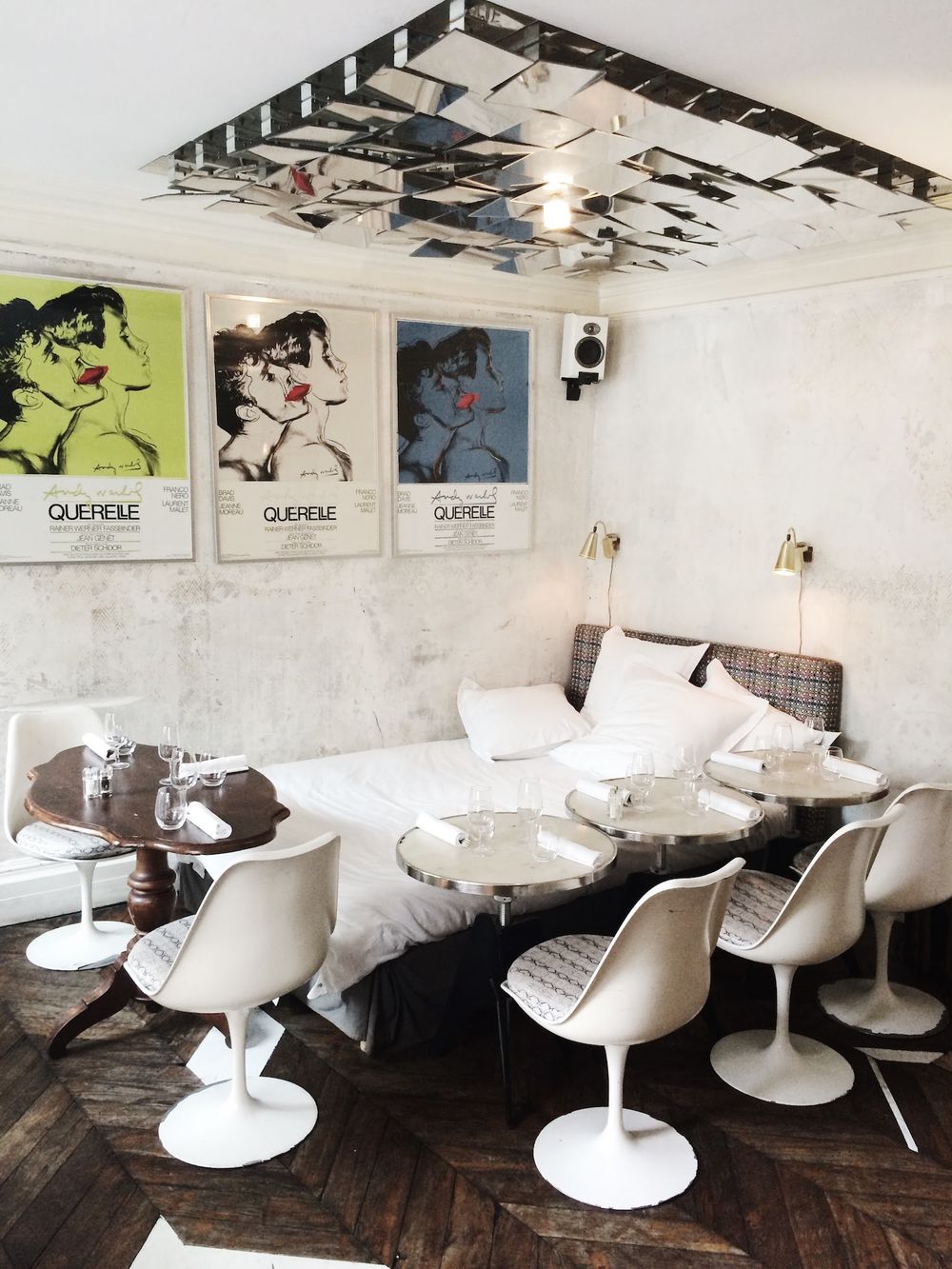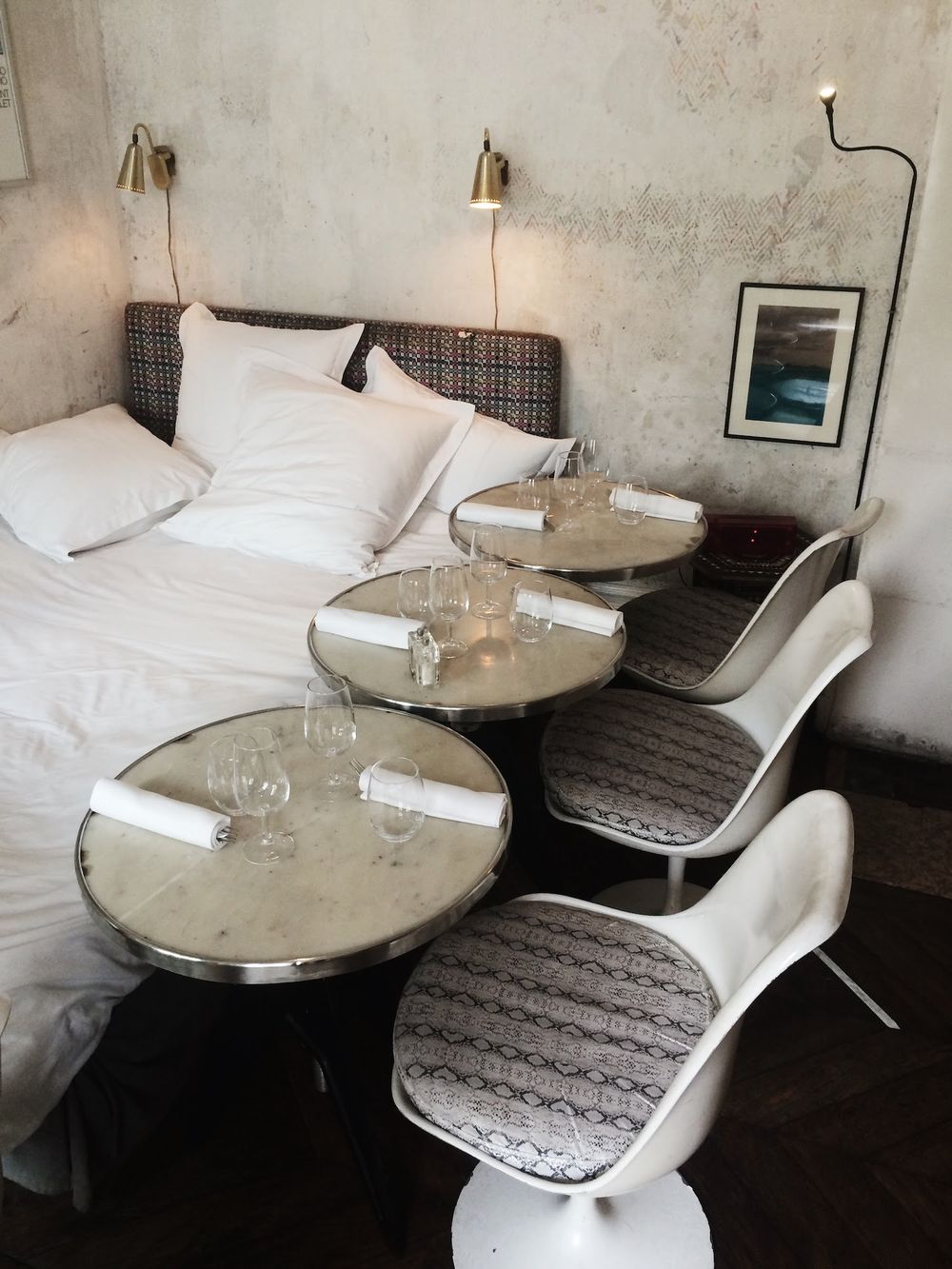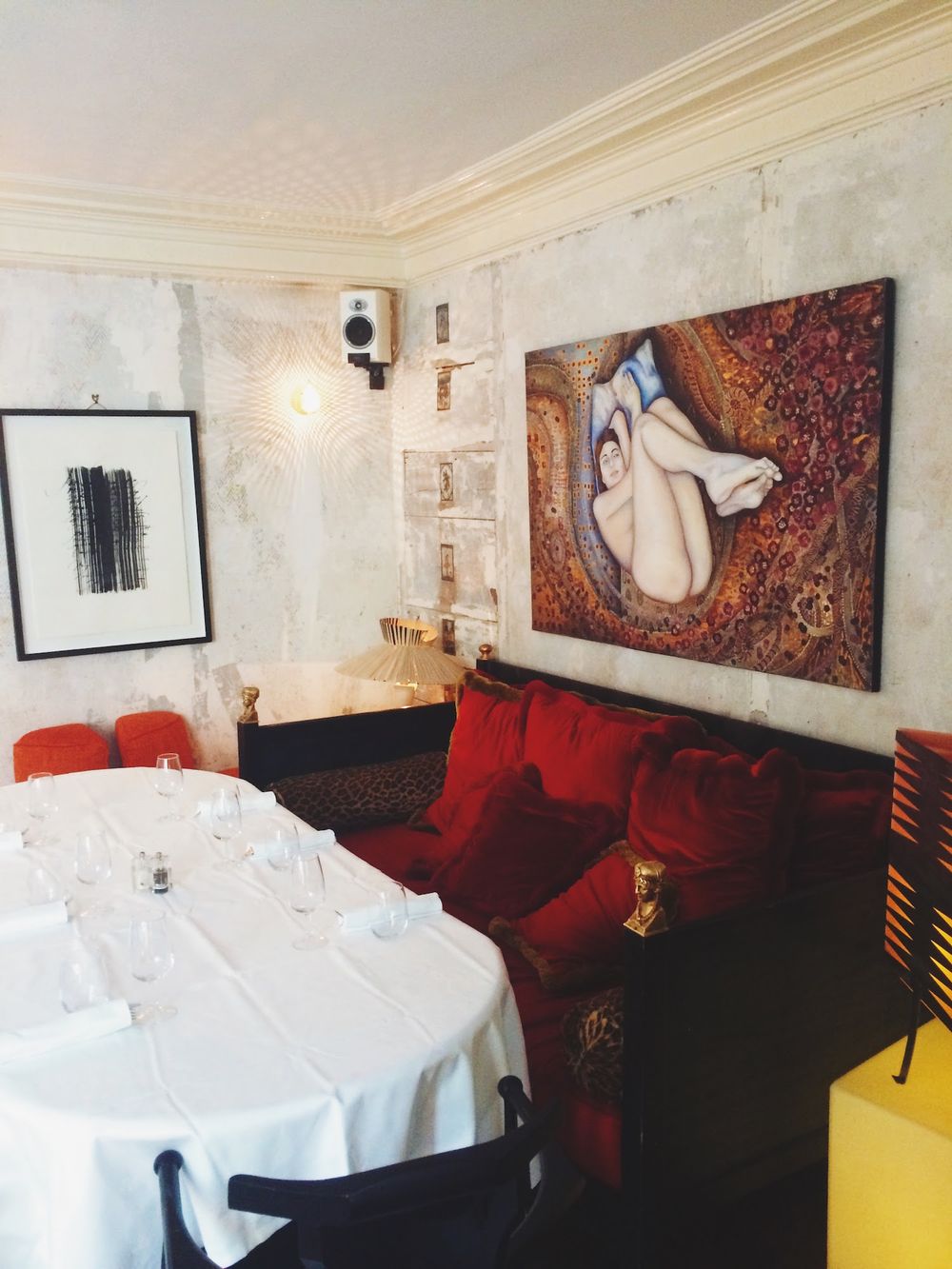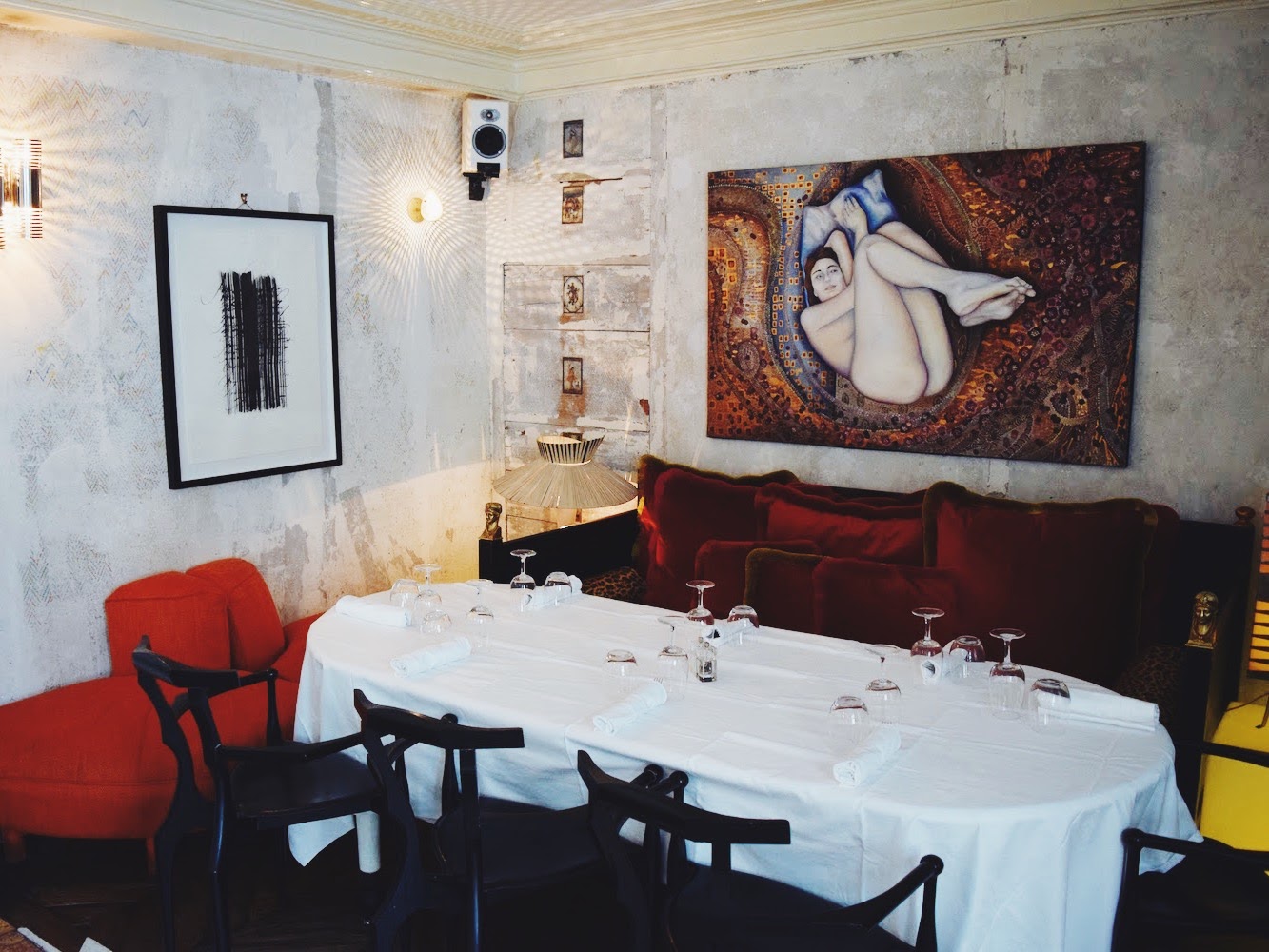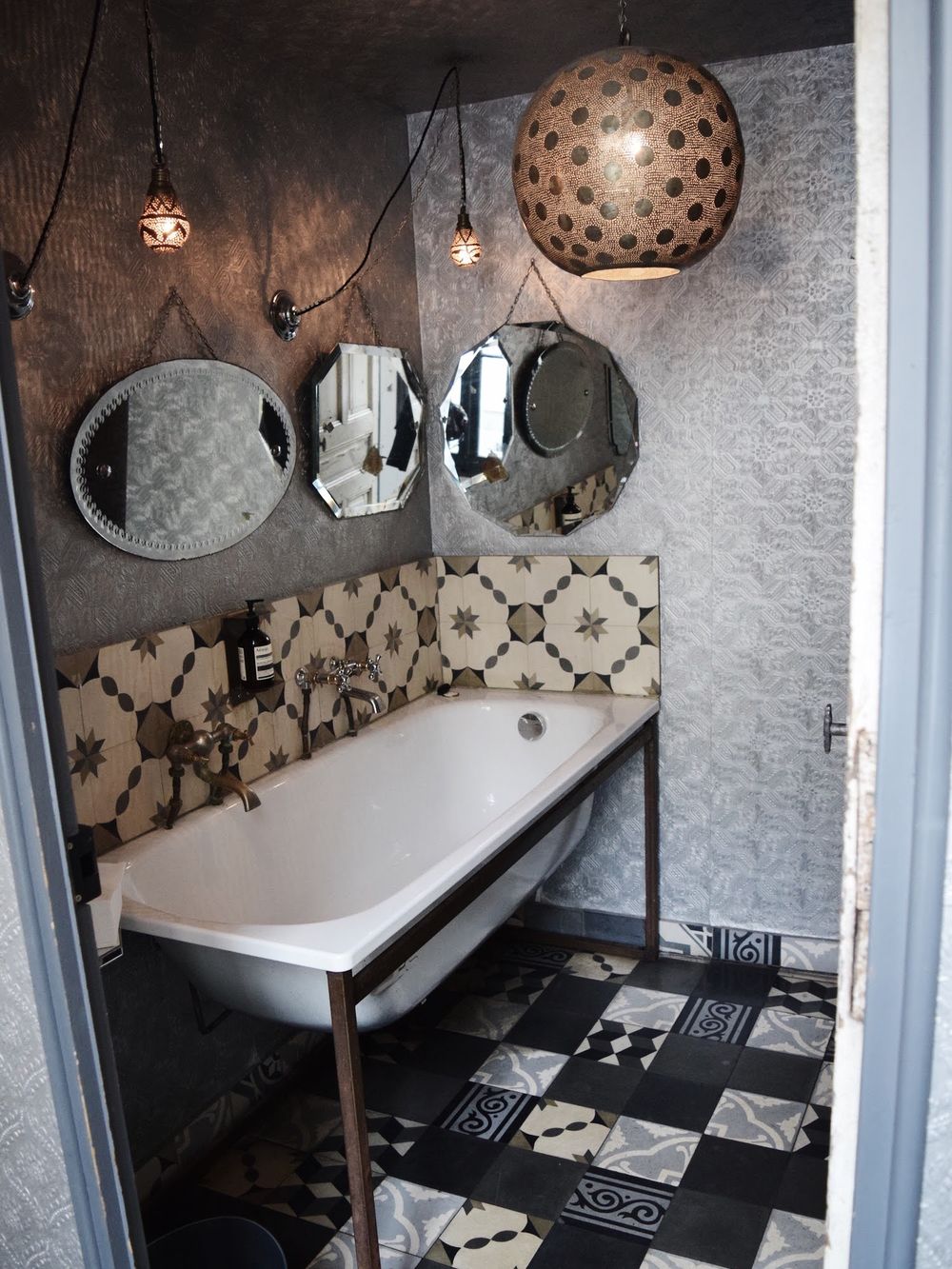 Derrière
69 Rue des Gravilliers
75003 Paris, France
Monday-Saturday 12-2:30, 8-11:30pm; Sunday 12-4, 8-11:30pm
Reservations required for dinner; walk-ins accepted for lunch!