If you are looking for the most hipster neighborhoods in Paris, then these artsy quarters in the French capital are perfect for you. On the cutting edge of cool, these hip areas of Paris are sure to wow you with the latest French fashion, art, and food trends.
Lots of people want to visit the more up and coming neighborhoods in Paris which are more trendy and off the beaten path. Instead of staying near the Eiffel Tower, why not choose one of these hipster neighborhoods for your next trip to France?
These are the top hipster areas in Paris you must visit if you want to hang with the cool kids!
10 Best Neighborhoods to Visit in Paris (by a Local)
What do hipsters do in Paris? French hipsters visit art galleries, try the latest vegan food, order oat milk lattes, and drink in the city's many parks and even on the street. That's right, outdoor drinking is legal in Paris so lots of Parisian hipsters will drink outside in the city.
Let's dive into the hipster neighborhoods of Paris. All of the hipster areas of Paris are concentrated in the eastern part of the city. This area of Paris tends to be much more affordable and attracts an artistic crowd.
Canal Saint Martin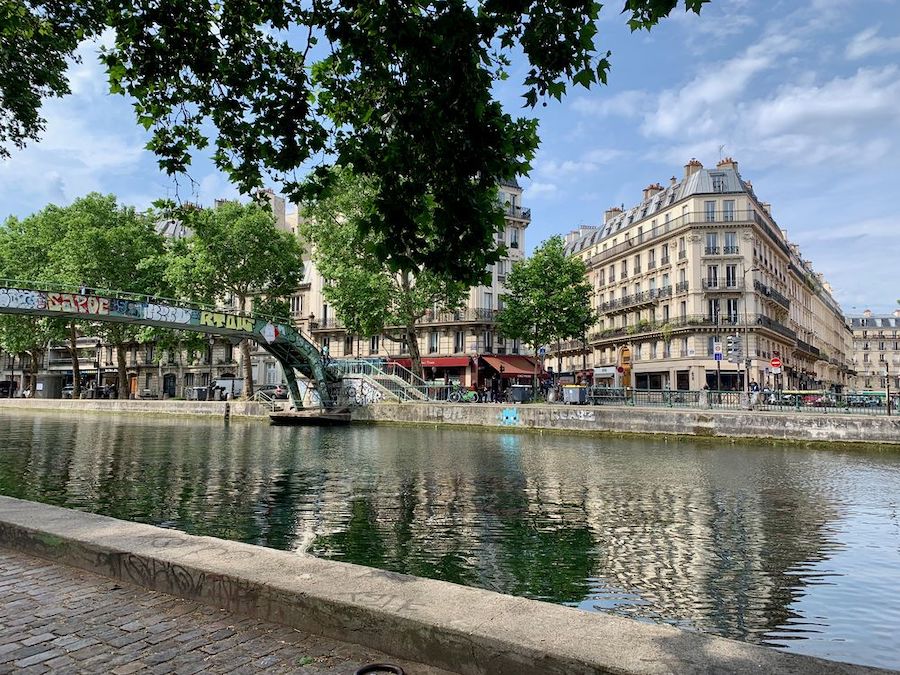 Canal Saint-Martin is the most hipster area of Paris. The neighborhood is named after the canal which runs through the 10th arrondissement of Paris. In this hip area, you'll find lots of artisanal boulangeries, coffee shops, and independent fashion designer boutiques.
Top hipster spots in Canal Saint Martin:
Amélie Bridge: the bridge used during the filming of cult film Amélie
Ten Belles: a Parisian bread bakery
Sain Boulangerie: an artisanal bread boulangerie
La Marine: a brasserie overlooking the Canal
Centre Commercial: a unique fashion boutique
Passage Dore: a French accessories and jewelry boutique
​​Hôtel du Nord: a cute French bistro featured in a 1930s movie
Belleville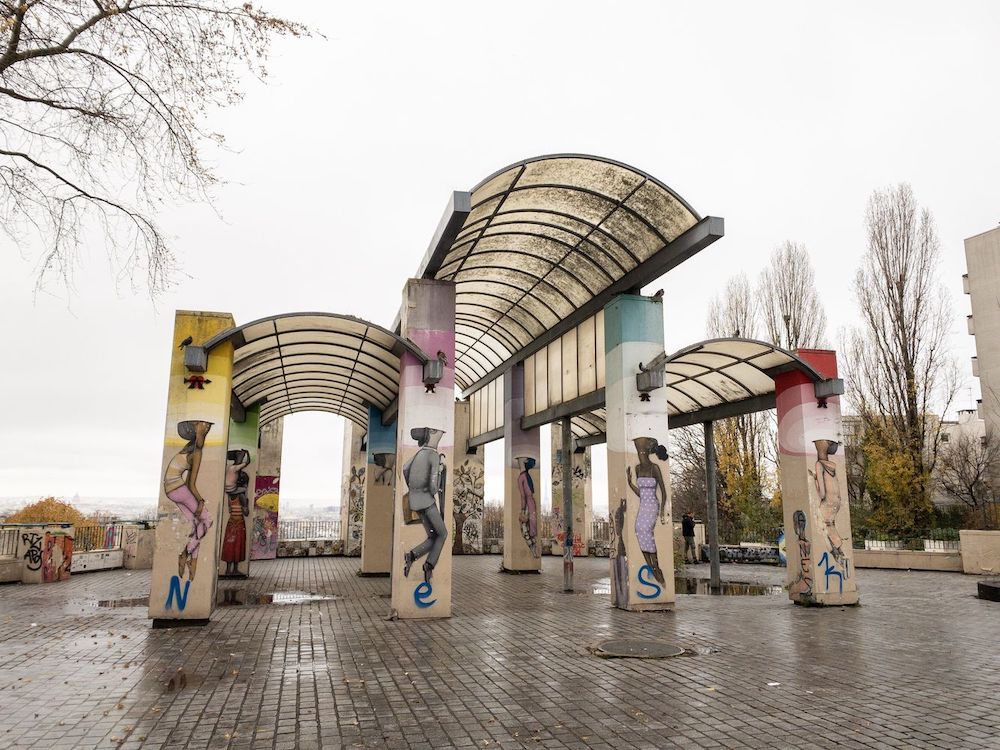 Belleville is an amazing hipster neighborhood in Paris you must visit. Located on the edge of the north eastern part of Paris, this hipster area is certainly off the beaten path. From street food to contemporary French art galleries, there are loads of exciting experiences to have in Belleville, in the 20th arrondissement of Paris.
What to do in hipster Belleville:
Belvédère de Belleville: start by checking out this lookout in the central Parc de Belleville.
Rue Denoyez: a street filled with contemporary art
Le Jourdain: a Mediterranean restaurant beloved by locals
Vintage 77: a cool vintage clothing shop
Bastille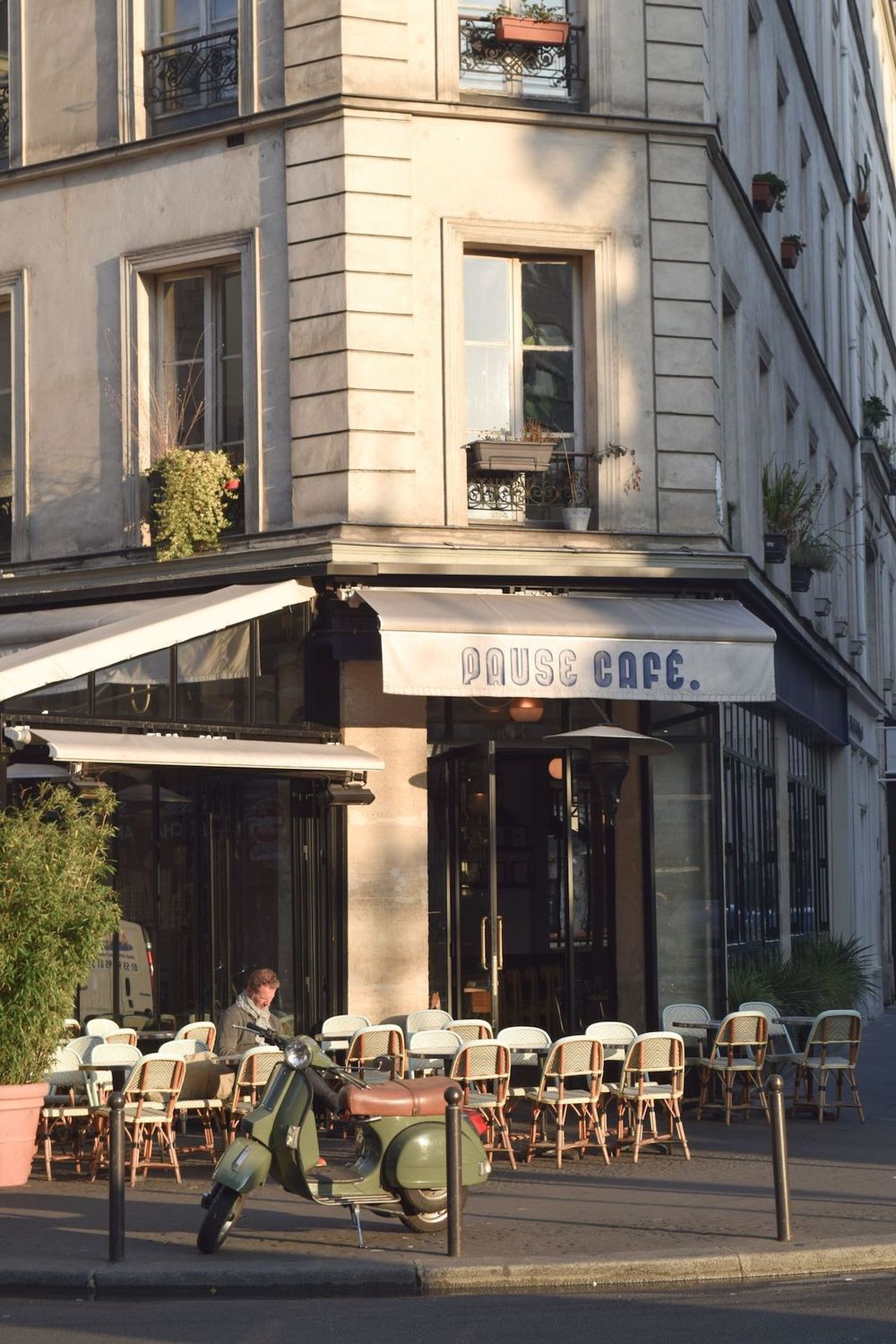 Bastille is one of the coolest neighborhoods in Paris, not to mention, a gastronomic paradise. Located in the 11th arrondissement of Paris, this hip area isn't too far from the very cool Marais district. Bastille is named after the July Column monument which stands tall at Place de la Bastille, site of the French Revolution uprising and former French prison. The Bastille hipster neighborhood is centered around the Rue du Faubourg Saint-Antoine street east of this monument. 
Things to do in hipster Bastille:
Square Trousseau: walk around this lovely park
East Mamma: a hip Italian restaurant
Place d'Aligre: a daily flea market for vintage finds and fresh food
Septime: a hip French restaurant
Passager: a cool Parisian coffee shop
---
Now you know the coolest hipster neighborhoods in Paris!
Where do the hipsters live in Paris? French hipsters live in the eastern Parisian neighborhoods of Canal Saint Martin, Belleville, and Bastille. These areas are most affordable, attracting many artists and writers.
What is the coolest arrondissement in Paris? The coolest arrondissement in Paris is Le Marais, where a mix of hipsters and wealthy artists live.
Which arrondissement has the most hipsters? The 10th arrondissement of Paris, including the Canal Saint Martin neighborhood is home to the most hipsters.