La Madeleine is one of Paris's most iconic landmarks, nestled in the heart of the city's bustling 8th arrondissement. Beyond its grandeur and rich history, this chic area is surrounded by hotels that cater to diverse preferences and budgets.
Whether you're seeking the opulence of a five-star establishment or the quaint charm of a boutique inn, La Madeleine offers accommodations that promise a memorable Parisian experience. In this post, we'll delve into the best hotels in and around La Madeleine to make your stay in the City of Lights truly special.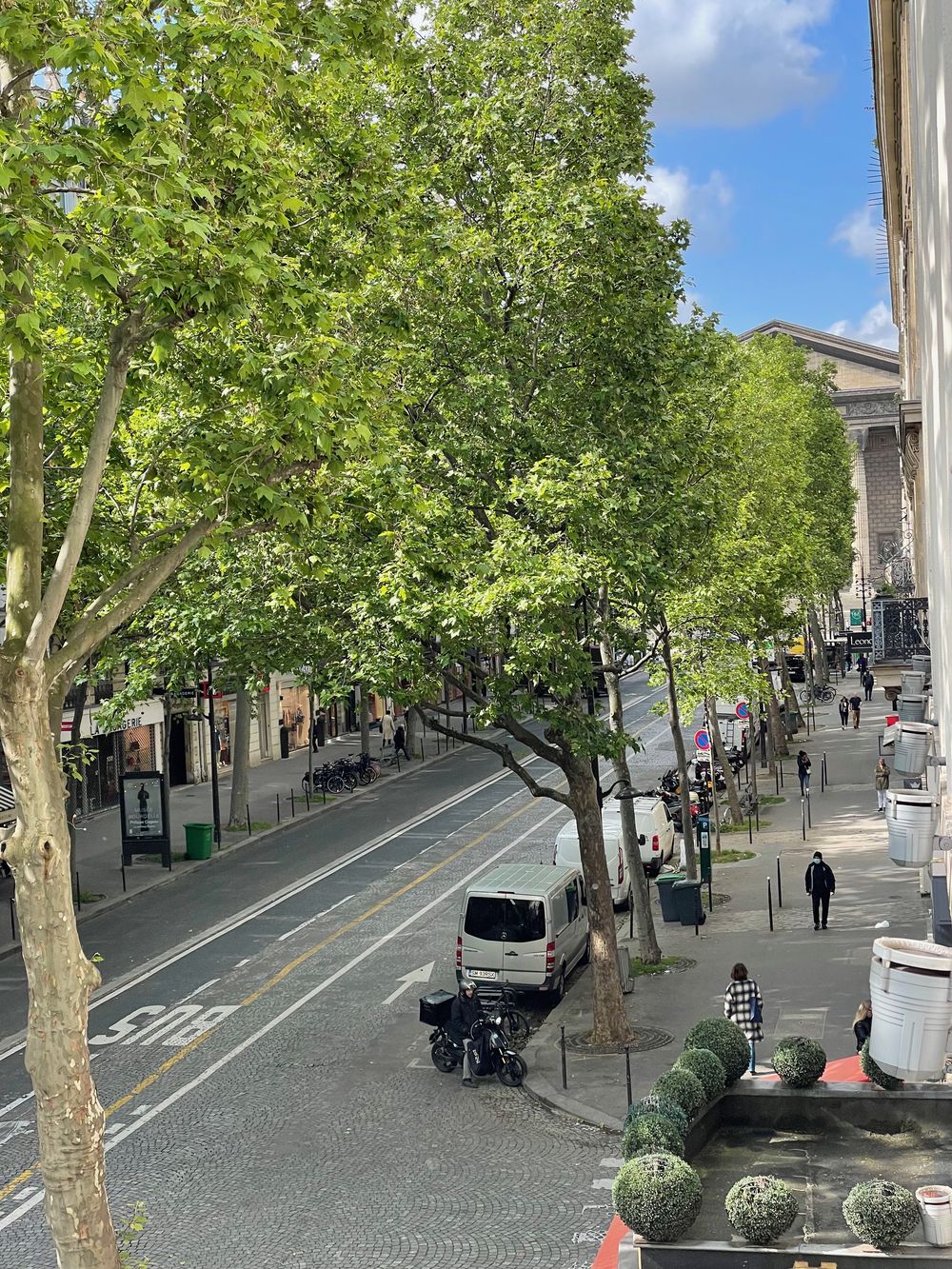 Best Madeleine Paris Hotels
Hyatt Madeleine
Located close to La Madeleine, the Hyatt Madeleine is an upscale hotel known for its luxurious rooms and modern amenities. Guests appreciate its spa, fitness center, and gourmet dining options.
Hotel Alfred Sommier
Housed in a historic mansion, guests adore the Hotel Alfred Sommier's meticulously preserved architecture. Its tranquil private gardens and personalized services are standout perks.
Hôtel Fauchon
Located in the heart of Paris, Hôtel Fauchon boasts a fusion of luxury and gourmet delights. Guests rave about its on-site patisserie and bespoke Fauchon amenities.
Best Western Premier Opéra Opal
This is the best affordable hotel near Madeleine Paris. Conveniently located near major attractions, Best Western Premier Opéra Opal offers cozy rooms and modern amenities. Guests value its friendly staff and comfortable setting. I've stayed here several times and love it!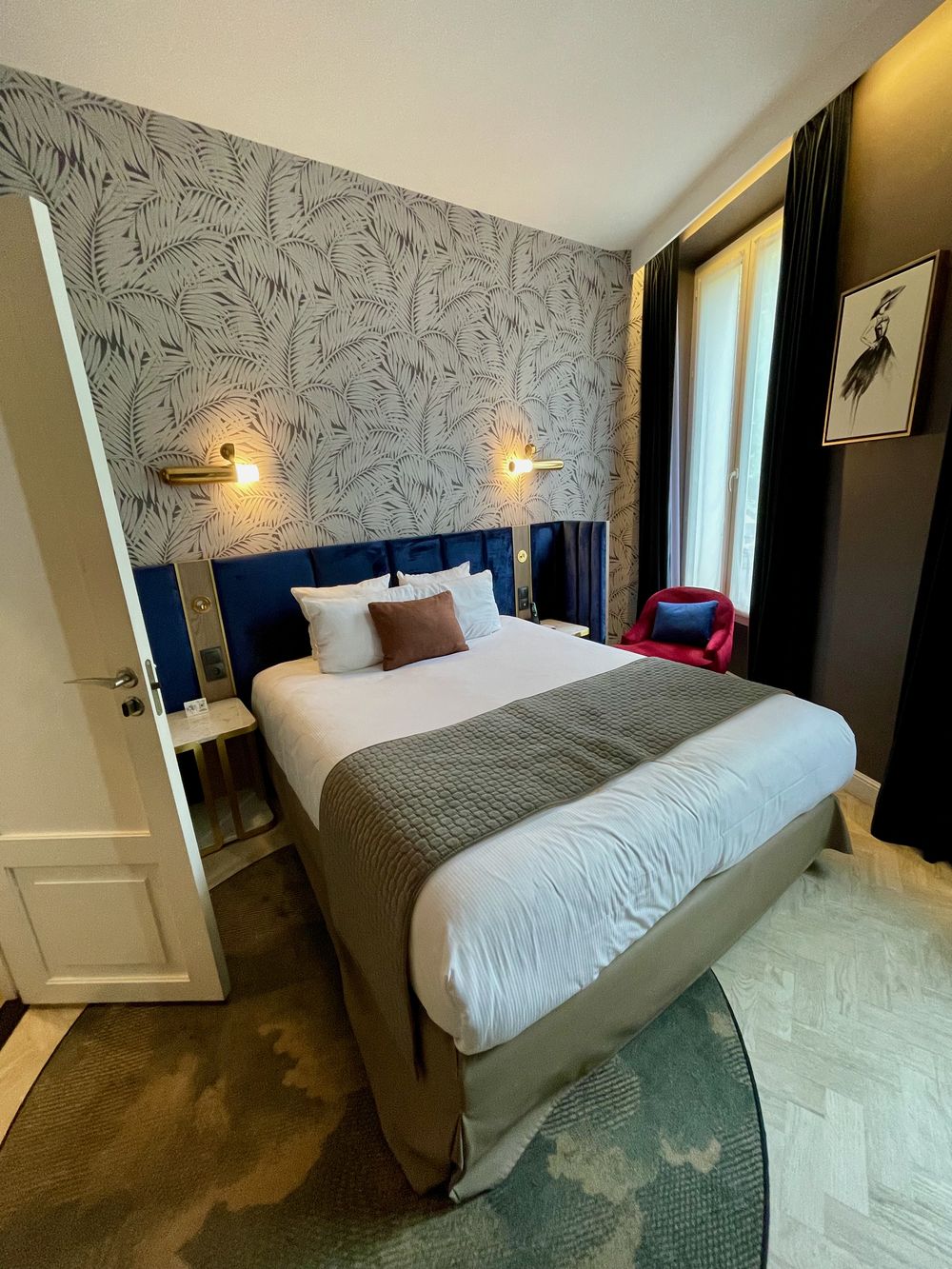 Sofitel Le Scribe Paris Opéra
This elegant establishment is prized for its prime location near the Opéra Garnier. Sofitel Le Scribe Paris Opéra has sophisticated decor, spa services, and delectable dining options are favorite features among guests.
InterContinental Paris – Le Grand, an IHG Hotel
A stone's throw from the Palais Garnier, InterContinental Paris Le Grand is an iconic hotel that captivates with its historic charm. Guests appreciate the breathtaking Opera House views and on-site gourmet restaurant.
Maison Delano
Maison Delano is a boutique gem recognized for its intimate ambiance and impeccable design. It was built inside of a 1734 hotel particulier formerly owned by aristocrat Augustin Blondel de Gagny. Guests cherish its secluded courtyard and personalized service.
Les Jardins du Faubourg Hotel & Spa
Tucked away in a quiet corner, Les Jardins du Faubourg Hotel & Spa entices with its lush garden oasis and luxurious spa. The serene ambiance and top-notch wellness facilities are highlights for guests.
Le Burgundy Paris
Famed for its blend of contemporary design and classic elegance, Le Burgundy Paris Hotel offers a chic Parisian experience. Guests praise its indoor pool, spa, and Michelin-starred restaurant.
Hôtel Queen Mary Paris
A charming boutique hotel, Hôtel Queen Mary Paris is known for its warm ambiance and classic decor. The attentive staff and prime location make it a favorite among travelers. It's a great option if you want to stay in Madeleine on a budget! See my review.