The famous department store Galeries Lafayette has opened up a new location on the Champs Elysées in western Paris. I finally got a chance to visit and was impressed by the selection of clothing as well as the interior space itself.
Walking into Galeries Lafayette Champs Elysées, you'll go down an illuminated hallway until you reach the expansive foyer, which has a high ceiling that is open to the top of the building, letting you catch a glimpse of all the upper floors.
At the time of my visit, a collaborative exhibition by the artists André Saraiva and Peanuts Global Artist Collective was installed in the lobby. I took a peek and then headed upstairs to the second floor.
What's really cool about the Galeries Lafayette Champs Elysées is that they carry many of Europe's cult Instagram or online brands. You can find a selection from Jeanne Damas' Rouje line, as well as Anne Laure Mais Moreau's Musier pieces, and even London-based Rixo and Australian cult brand Réalisation Par. Handbag brands like By Far are also carried by the store.
It's clear that this department store has a goal of attracting Instagram shoppers to its doors. I think the strategy is brilliant as I'm always hesitant to shop online from smaller brands whose return policies aren't clear. Providing a physical location for smaller cult brands is a welcome and refreshing idea in a crowded fashion space.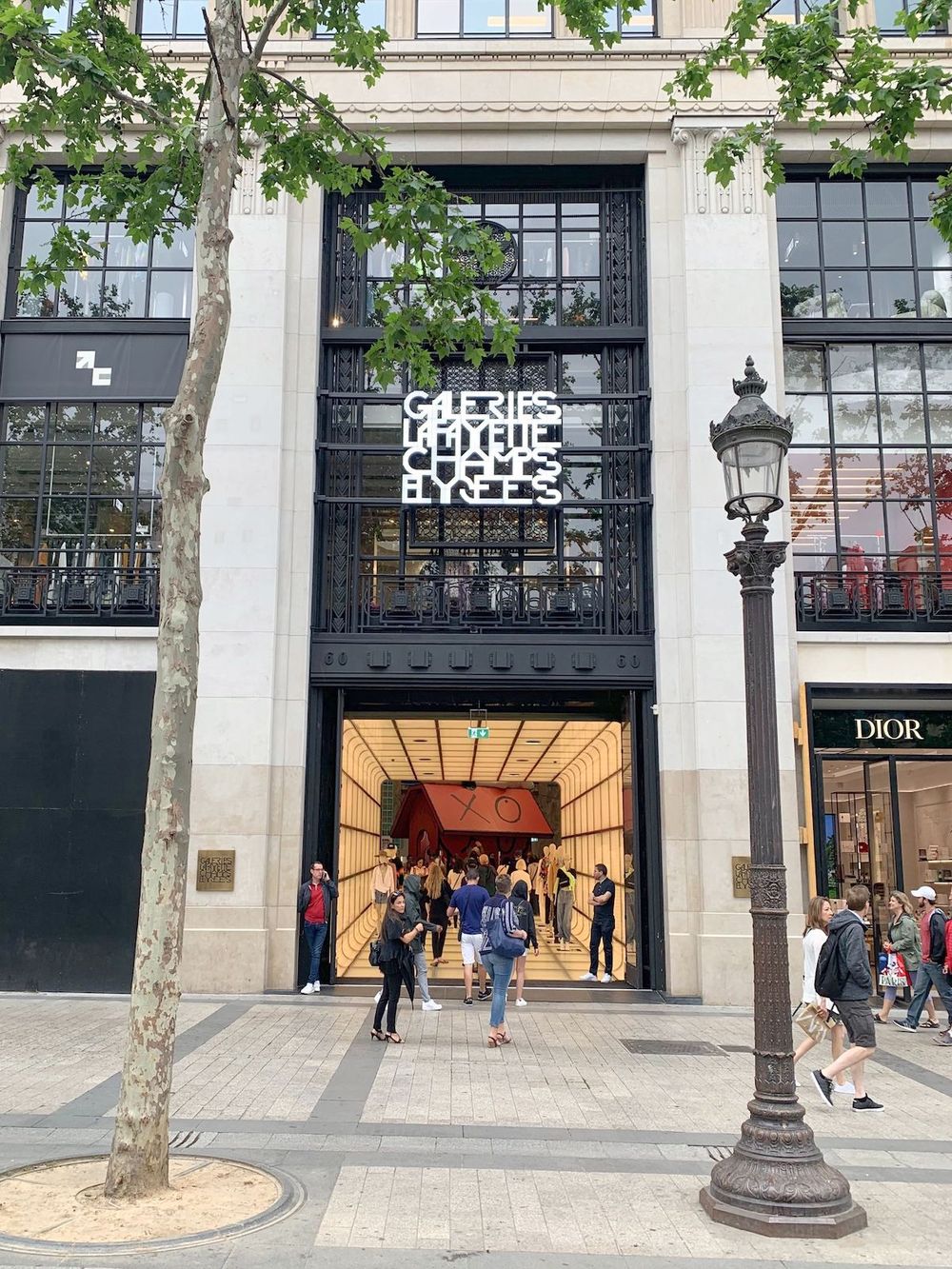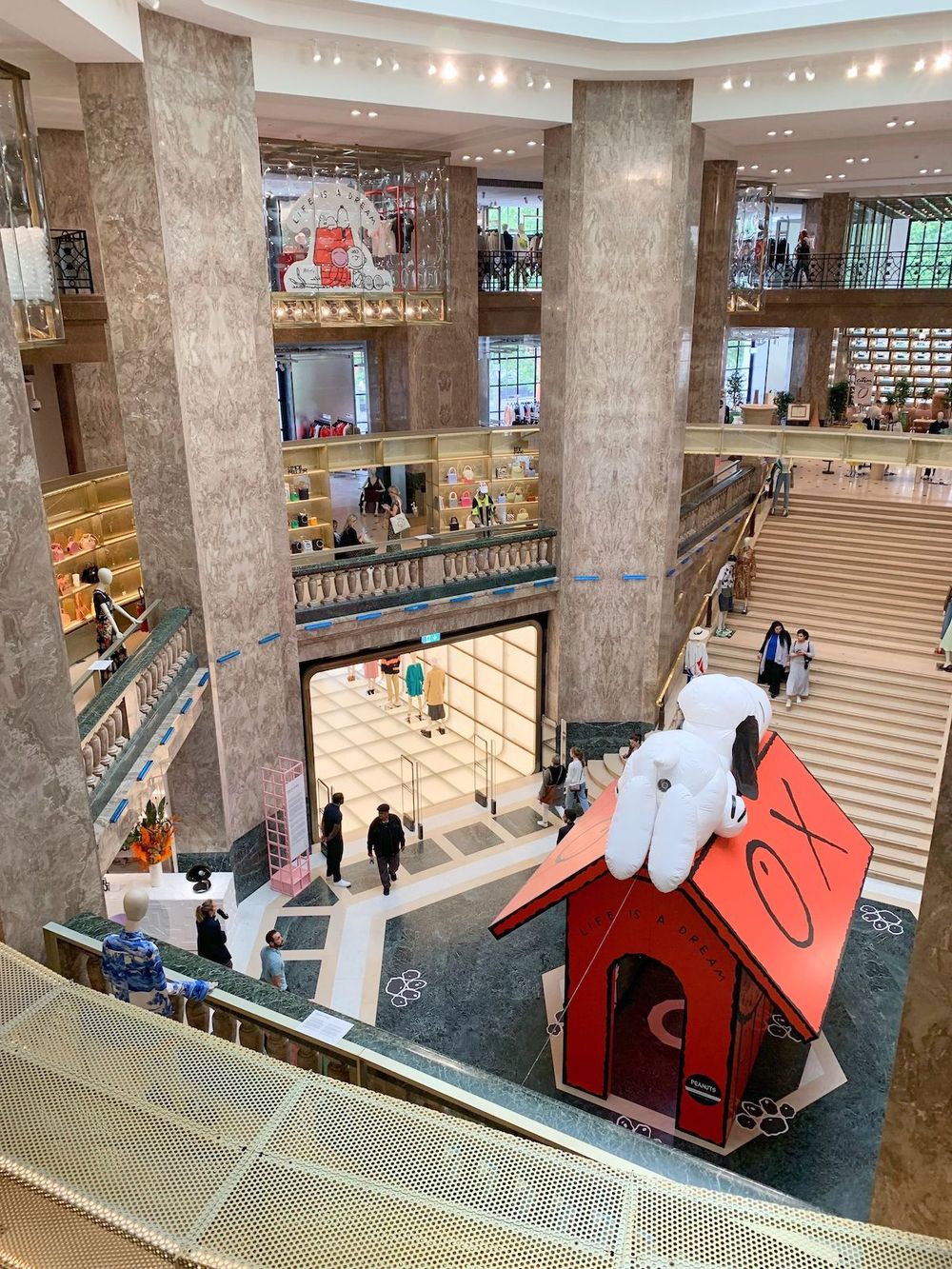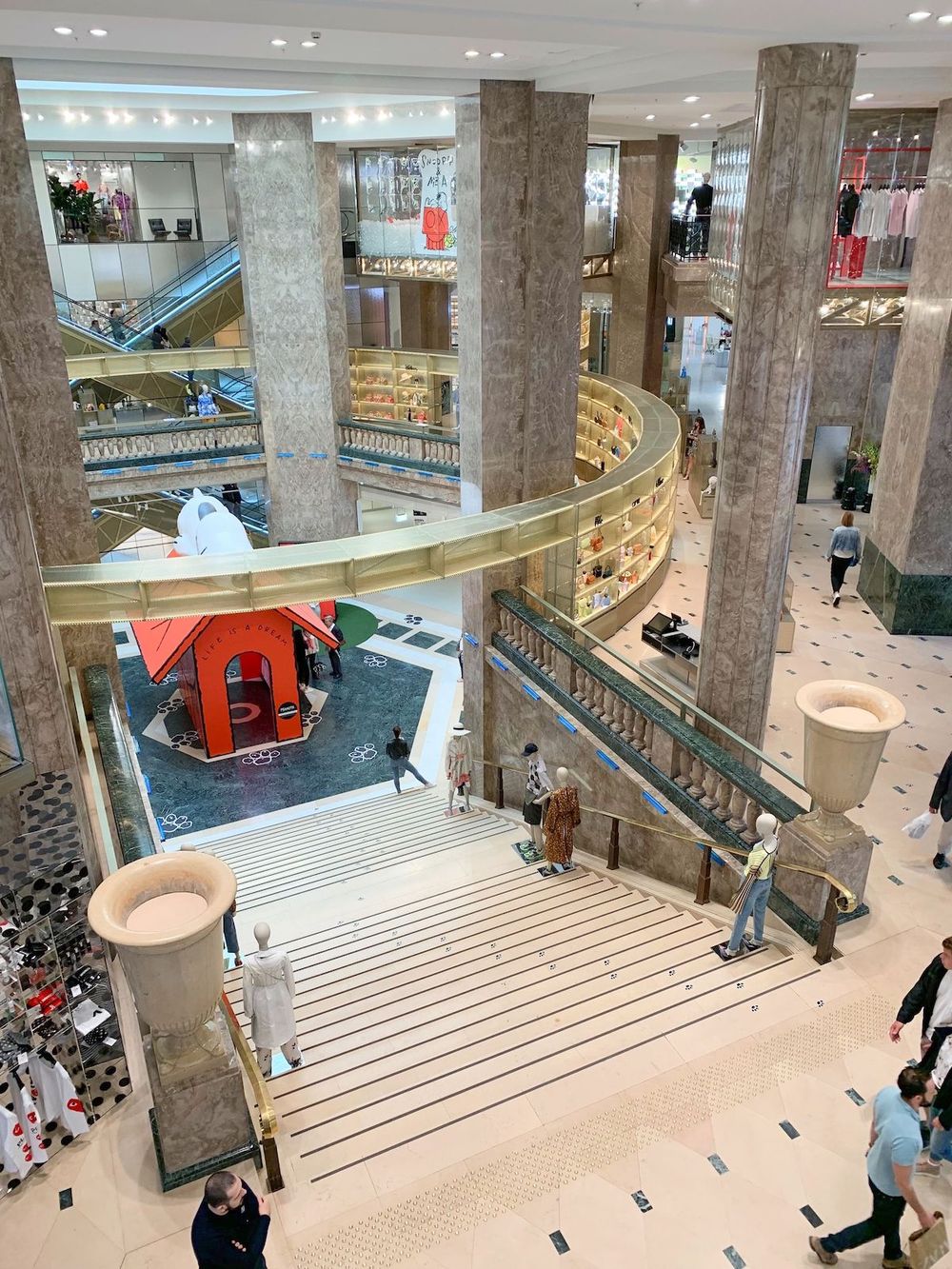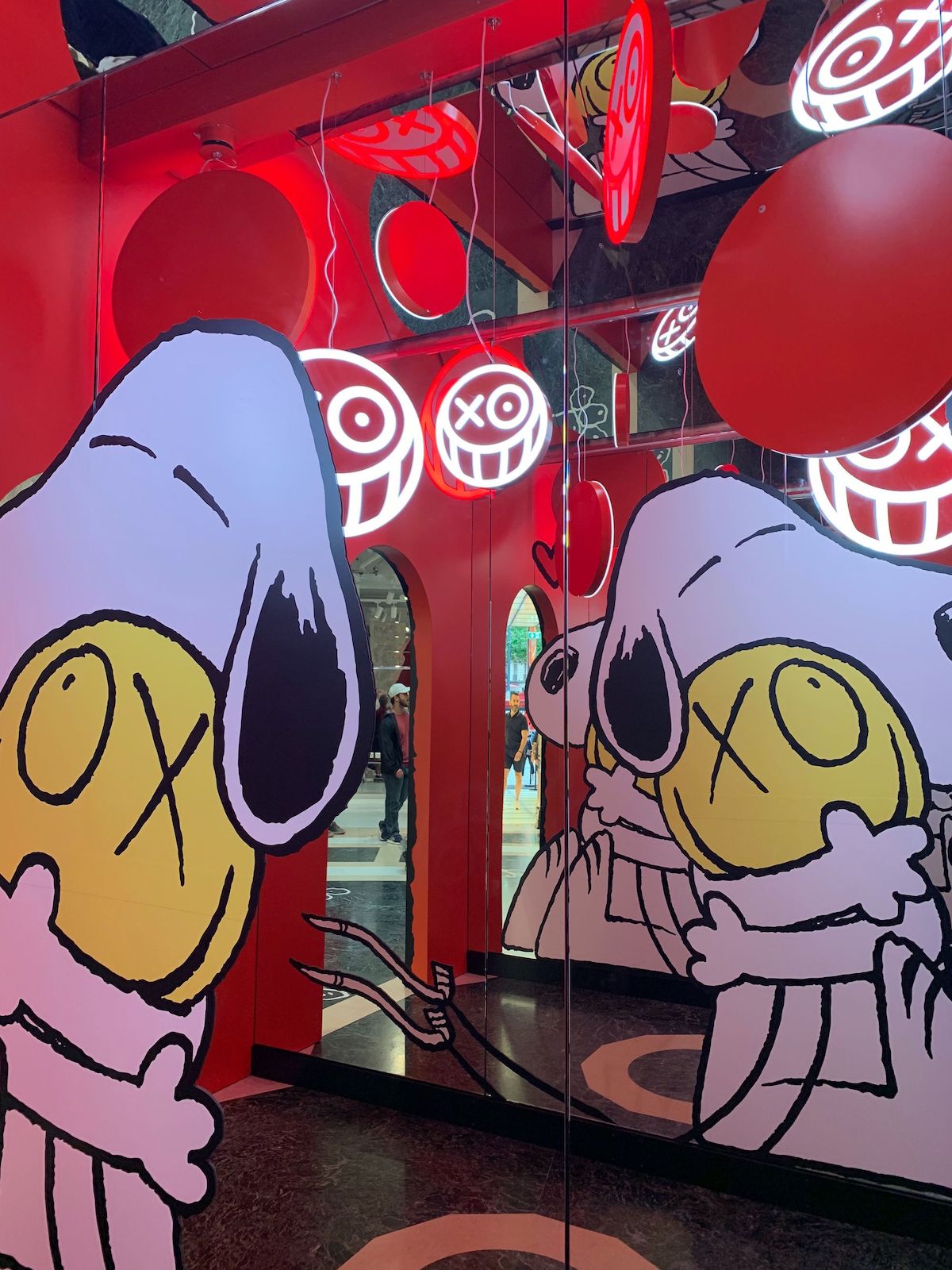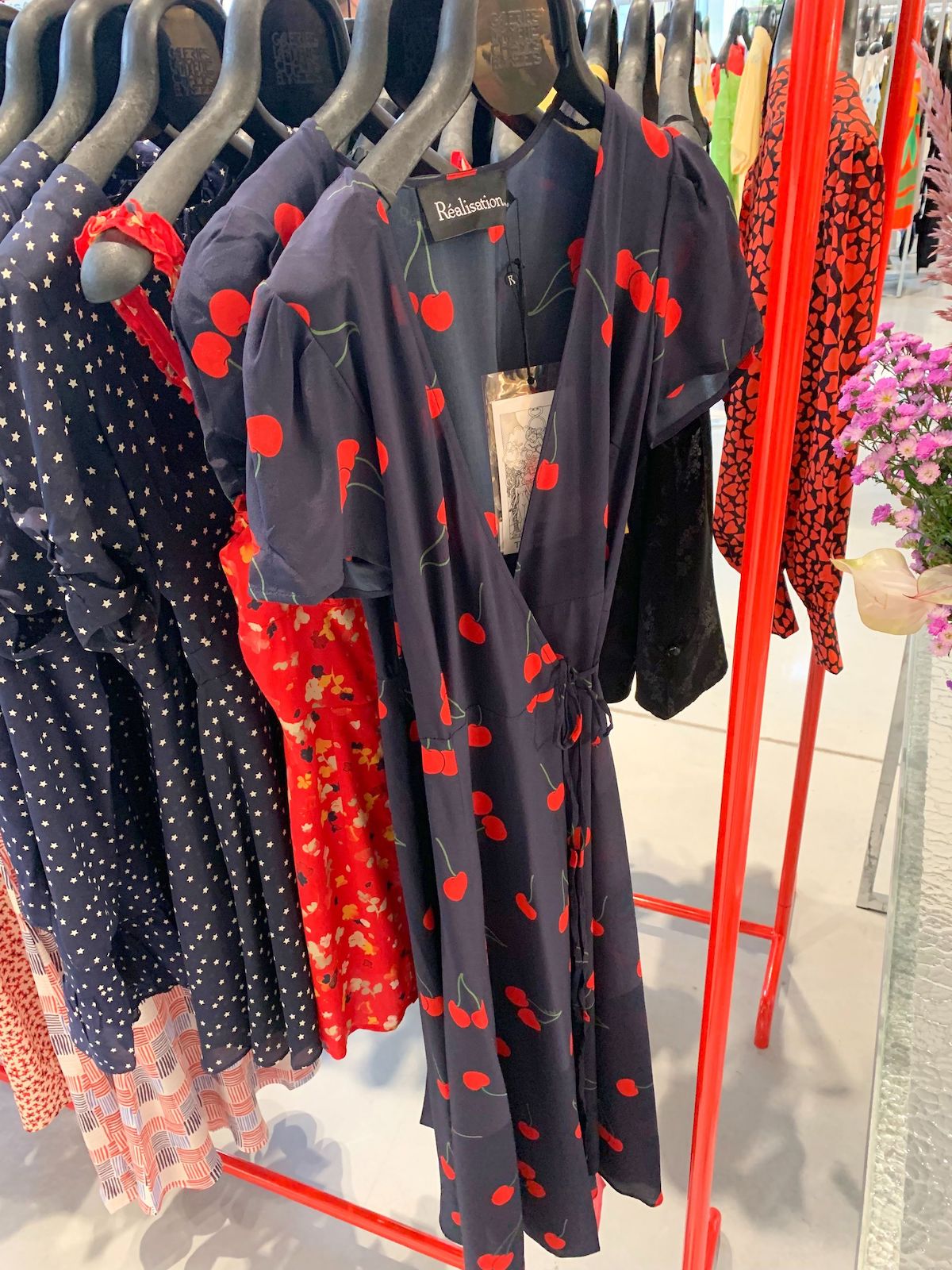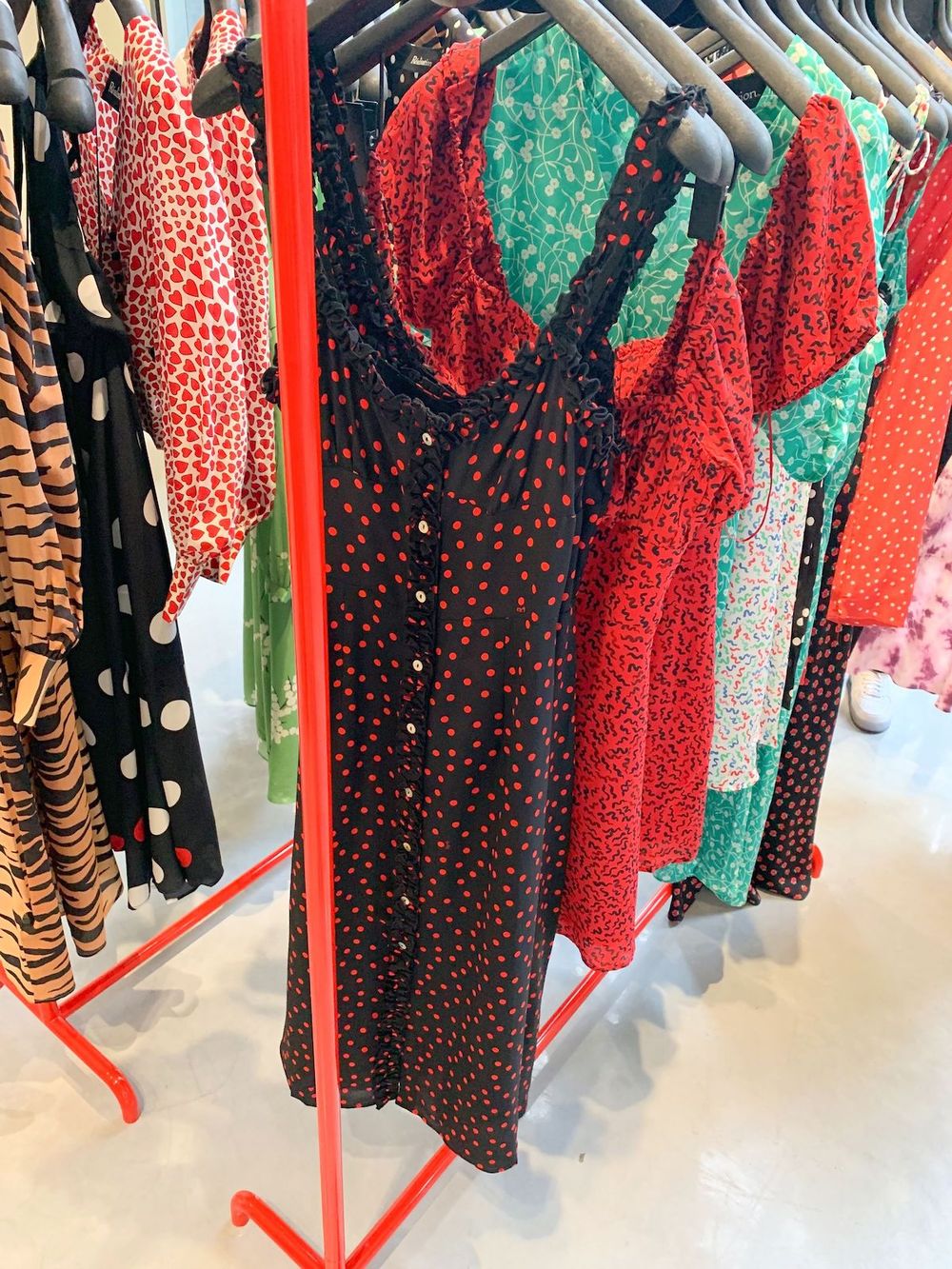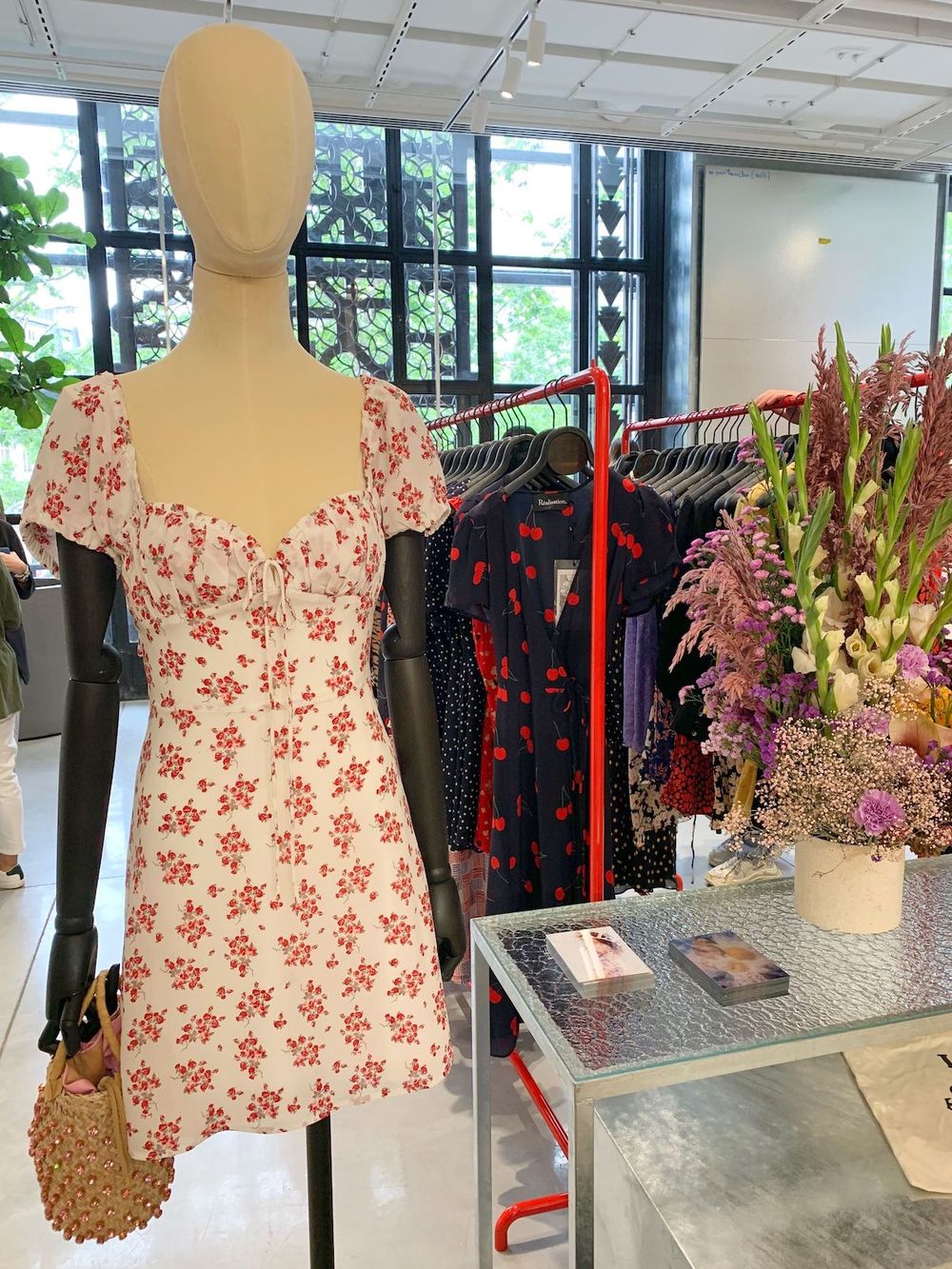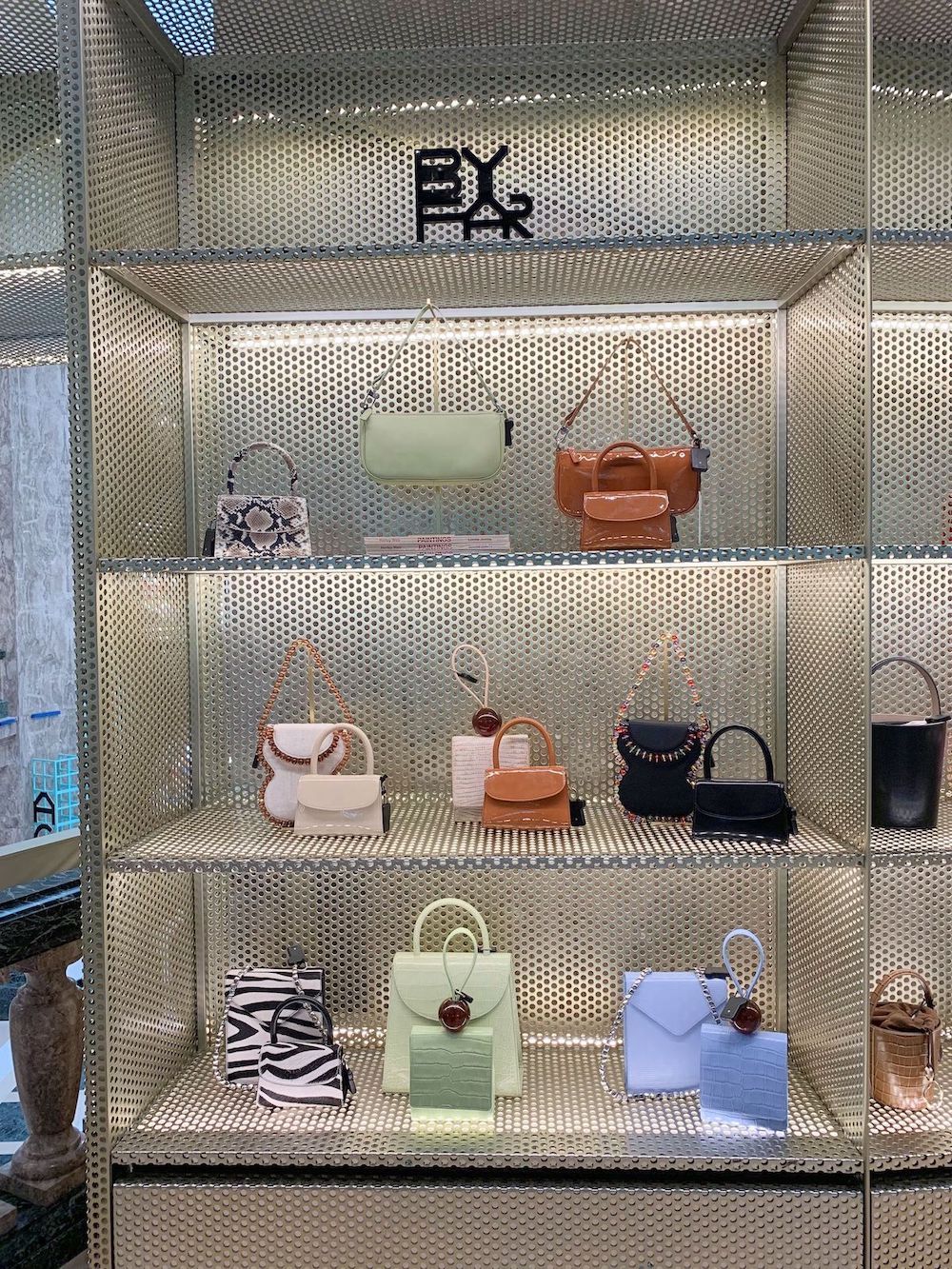 Galeries Lafayette Champs-Élysées
60 Av. des Champs-Élysées
75008 Paris, France