The famous department store Galeries Lafayette has opened up a new location on the Champs Elysées in the upscale area of Paris. I finally got a chance to visit and was impressed by the selection of clothing as well as the interior space itself.
Walking into Galeries Lafayette Champs Elysées, you'll go down an illuminated hallway until you reach the expansive foyer, which has a high ceiling that is open to the top of the building, letting you catch a glimpse of all the upper floors.
Building History
The building where Galeries Lafayette Champs-Élysées is located has a rich history. The building was originally constructed in 1932 as a modernist office block designed by French architect Pierre Patout. It was then known as the Lutetia Building and housed various businesses and organizations over the years, including the French Ministry of Labor and Social Security.
During World War II, the building was occupied by the German military and used as a headquarters for the Luftwaffe. After the war, it was returned to the French government, which used it as offices for various departments.
In 2018, the building was acquired by the Galeries Lafayette Group, which undertook a major renovation to transform it into a high-end shopping destination. The renovation was led by Danish architect Bjarke Ingels, who designed a modern, glass-fronted addition to the building that now houses the Galeries Lafayette Champs-Élysées store.
Today, the Galeries Lafayette Champs-Élysées is a flagship store for the Galeries Lafayette brand, offering a wide range of luxury fashion, beauty, and lifestyle products. The building itself is considered a landmark of modernist architecture in Paris, and its striking combination of old and new elements makes it a popular destination for shopping in Paris.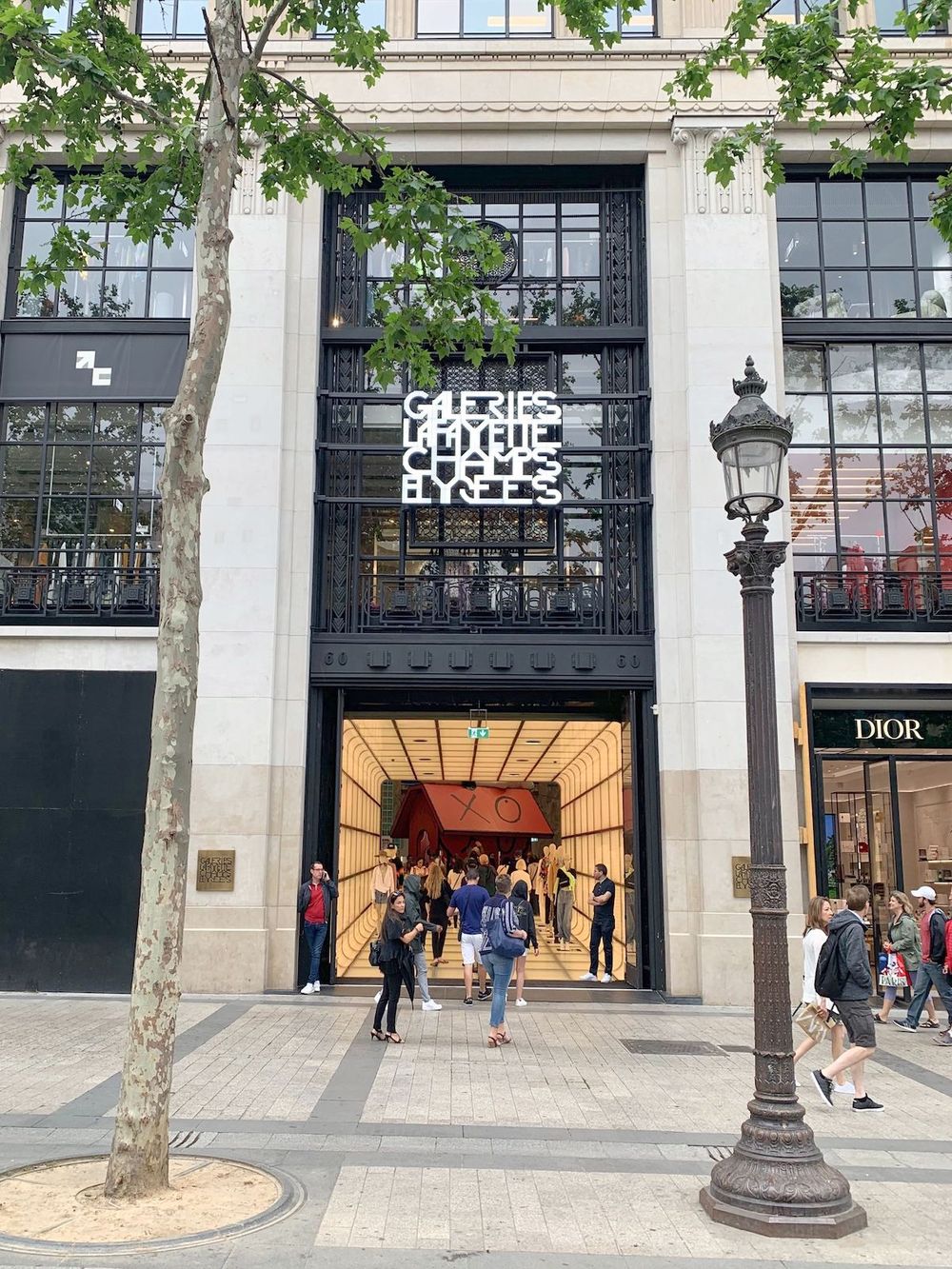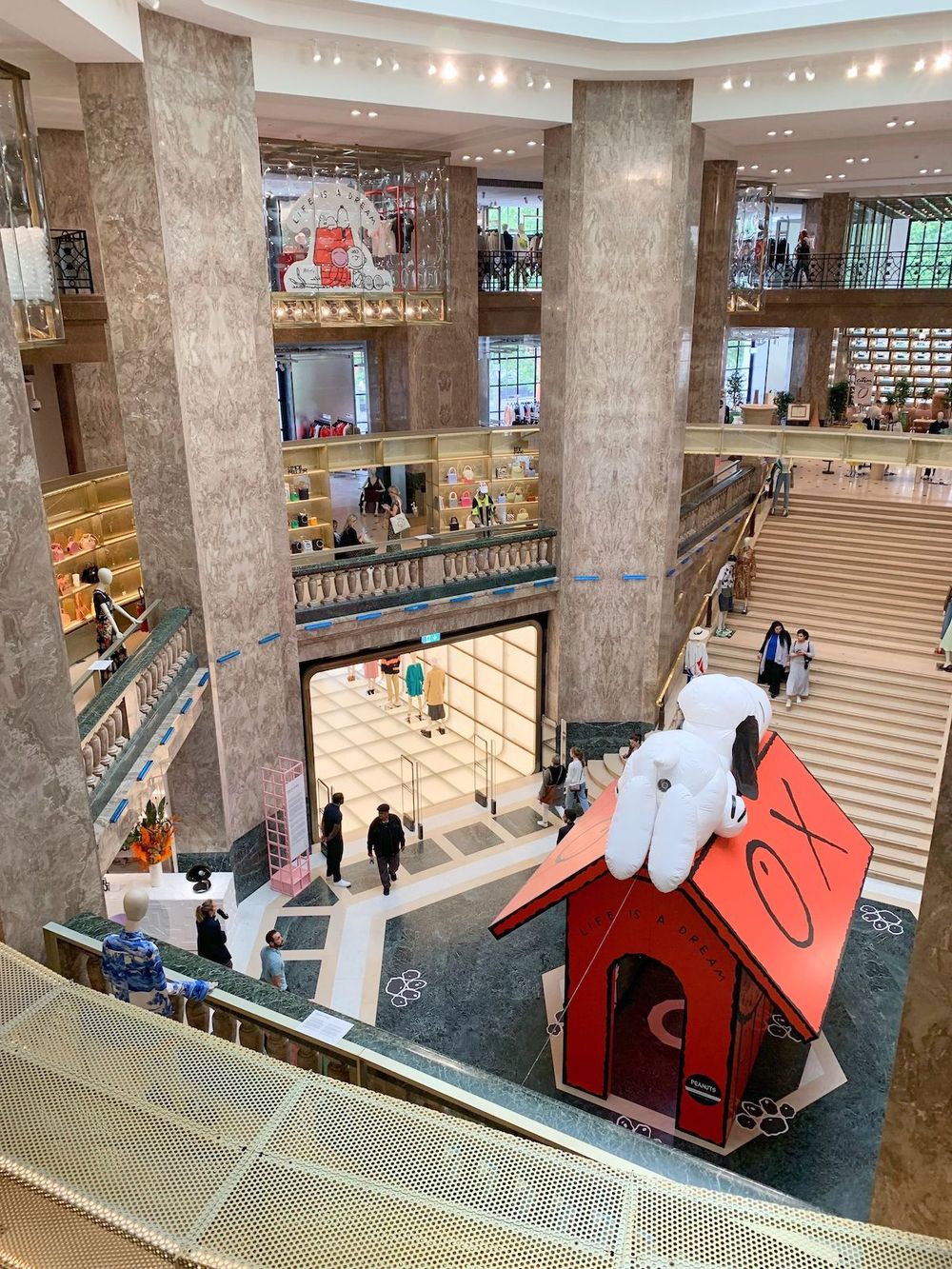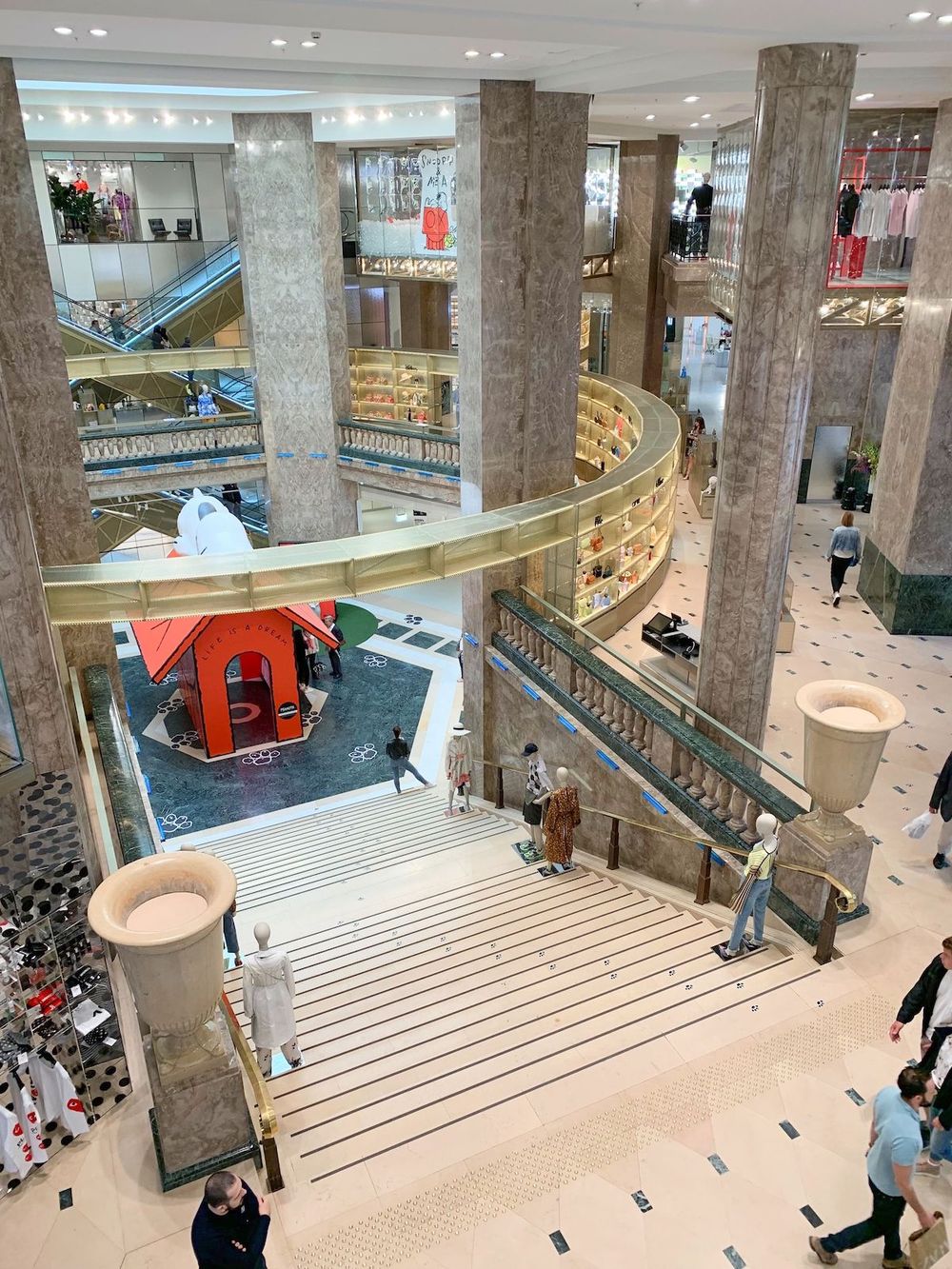 At the time of my visit, a collaborative exhibition by the artists André Saraiva and Peanuts Global Artist Collective was installed in the lobby. I took a peek and then headed upstairs to the second floor.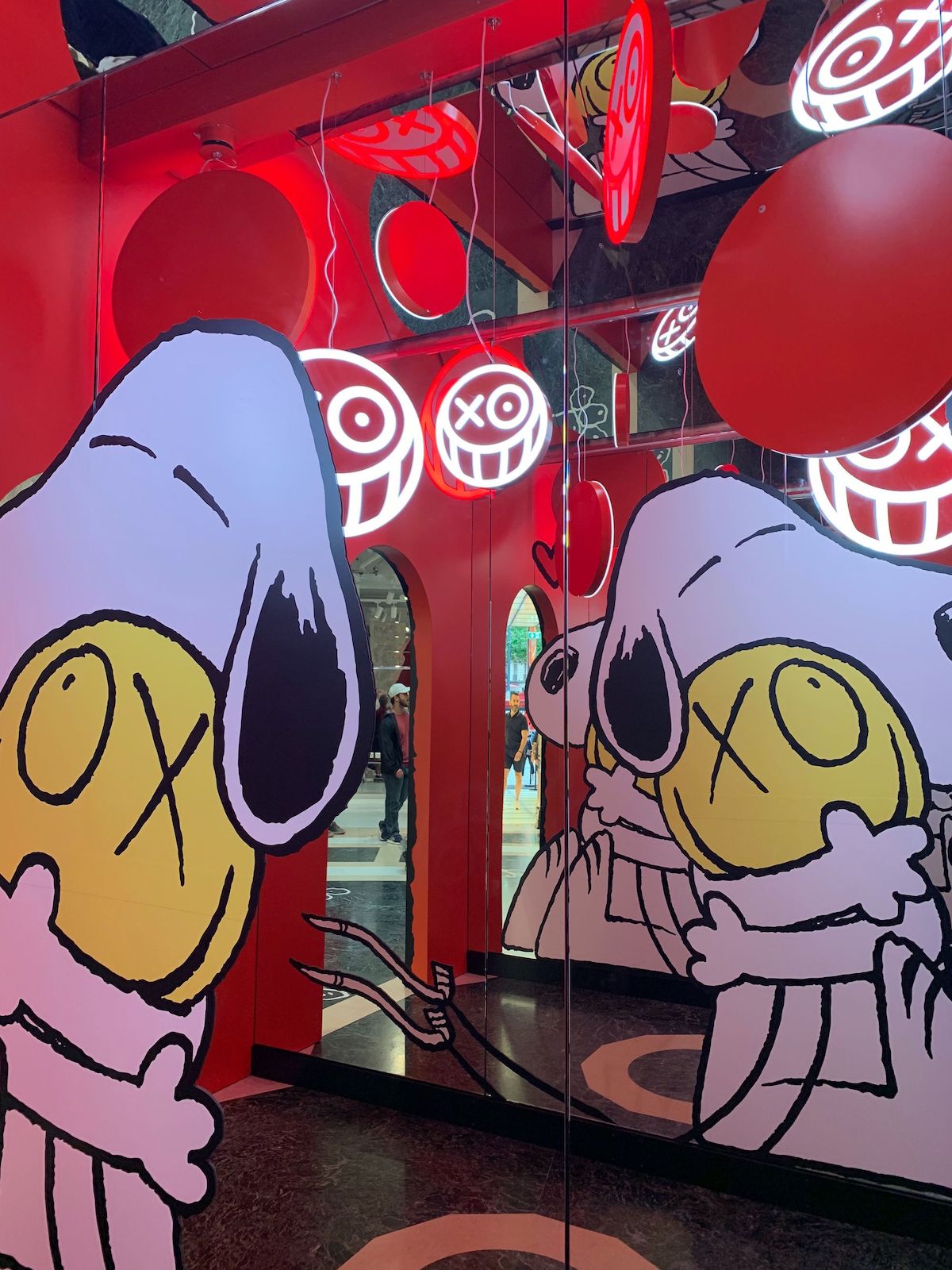 Fashion Brands
The Galeries Lafayette Champs Elysées store carries many of Europe's cult Instagram or online brands. You can find a selection of fashion, clothing, and accessories from Jeanne Damas' Rouje line, as well as Anne Laure Mais Moreau's Musier pieces, and even London-based Rixo and Australian cult brand Réalisation Par. Handbag brands like APC and By Far are also carried by the store.
It's clear that this department store has a goal of attracting Instagram shoppers to its doors. I think the strategy is brilliant as I'm always hesitant to shop online from smaller brands whose return policies aren't clear. Providing a physical location for smaller cult brands is a welcome and refreshing idea in a crowded fashion space!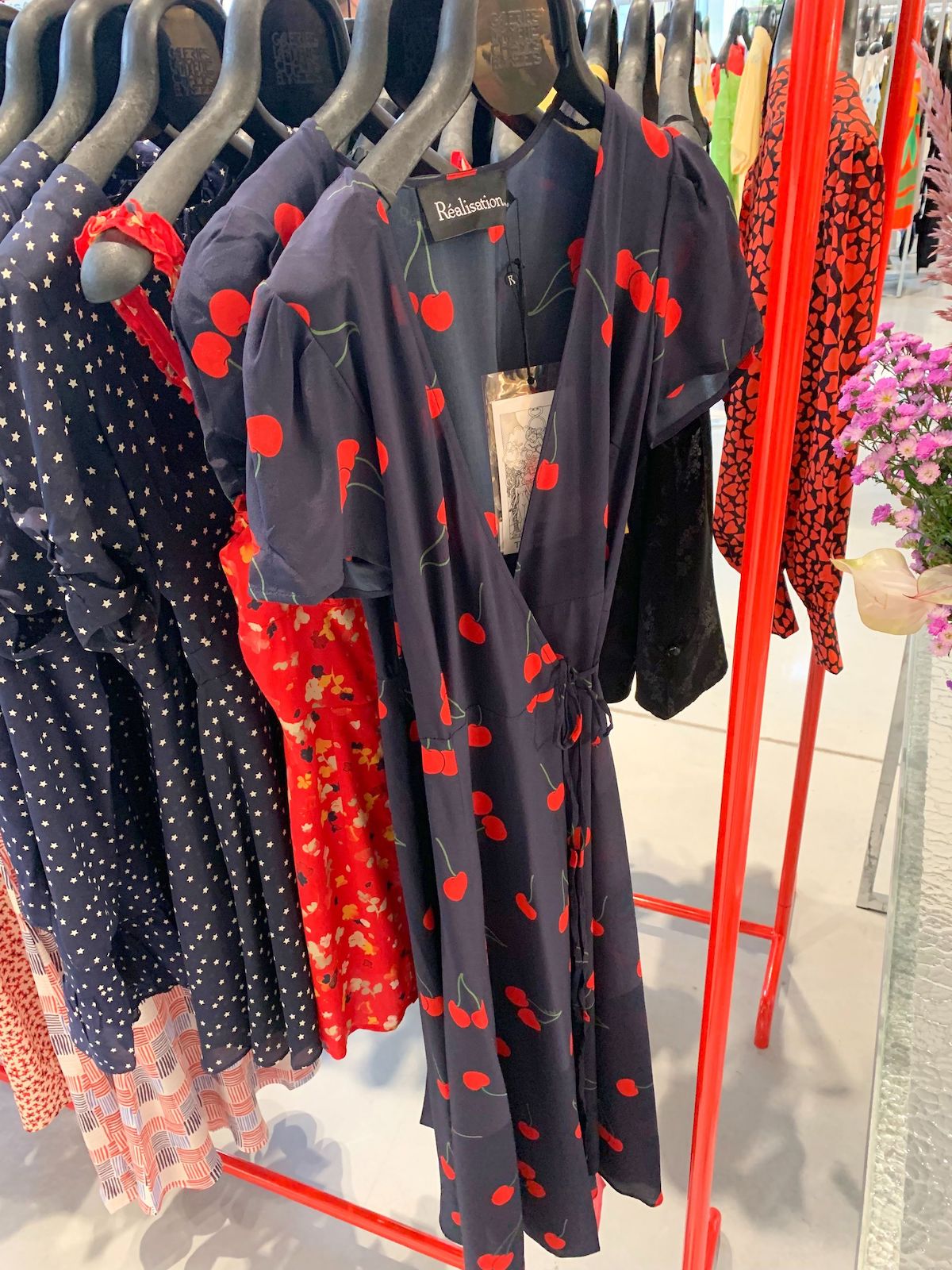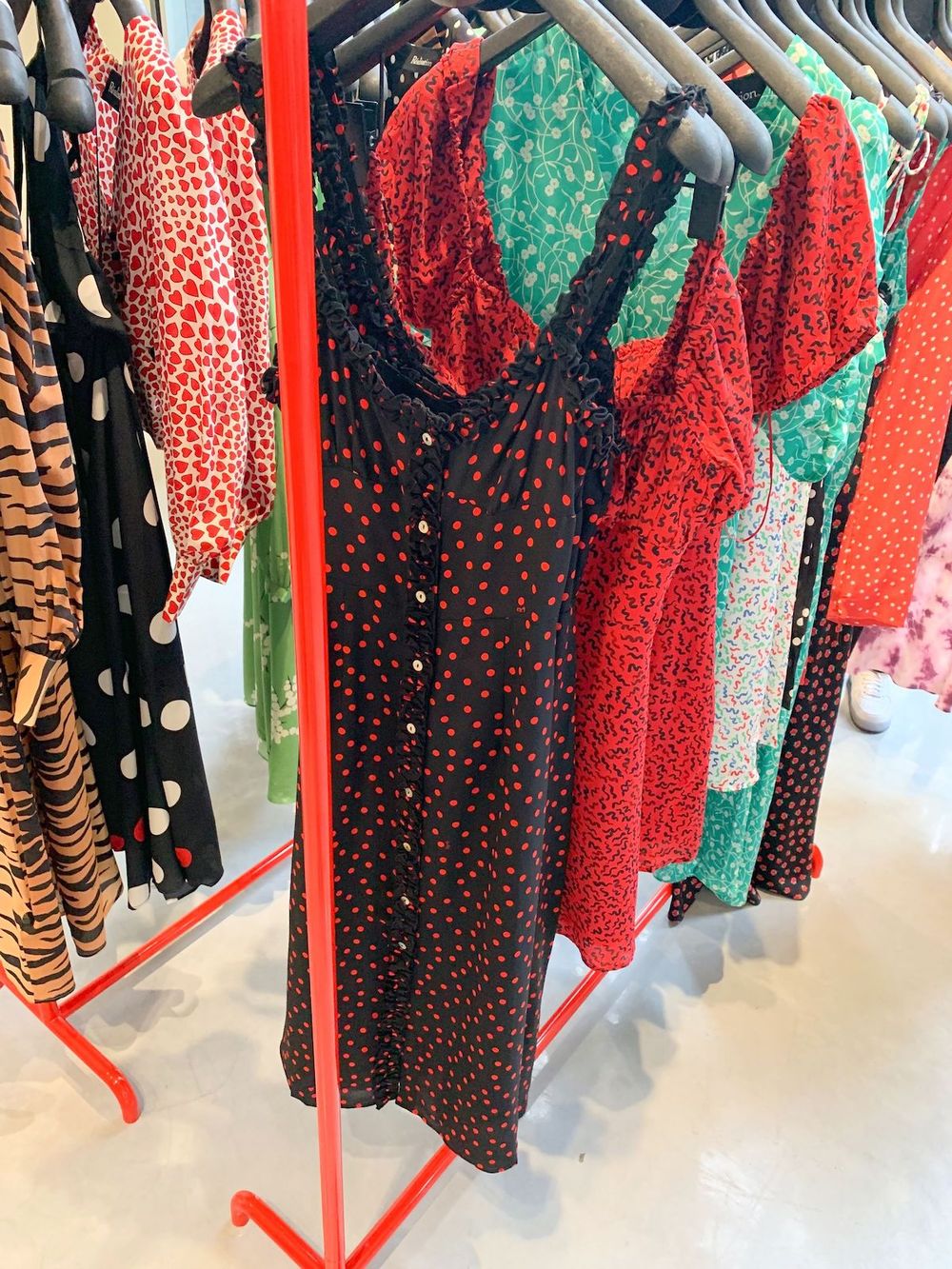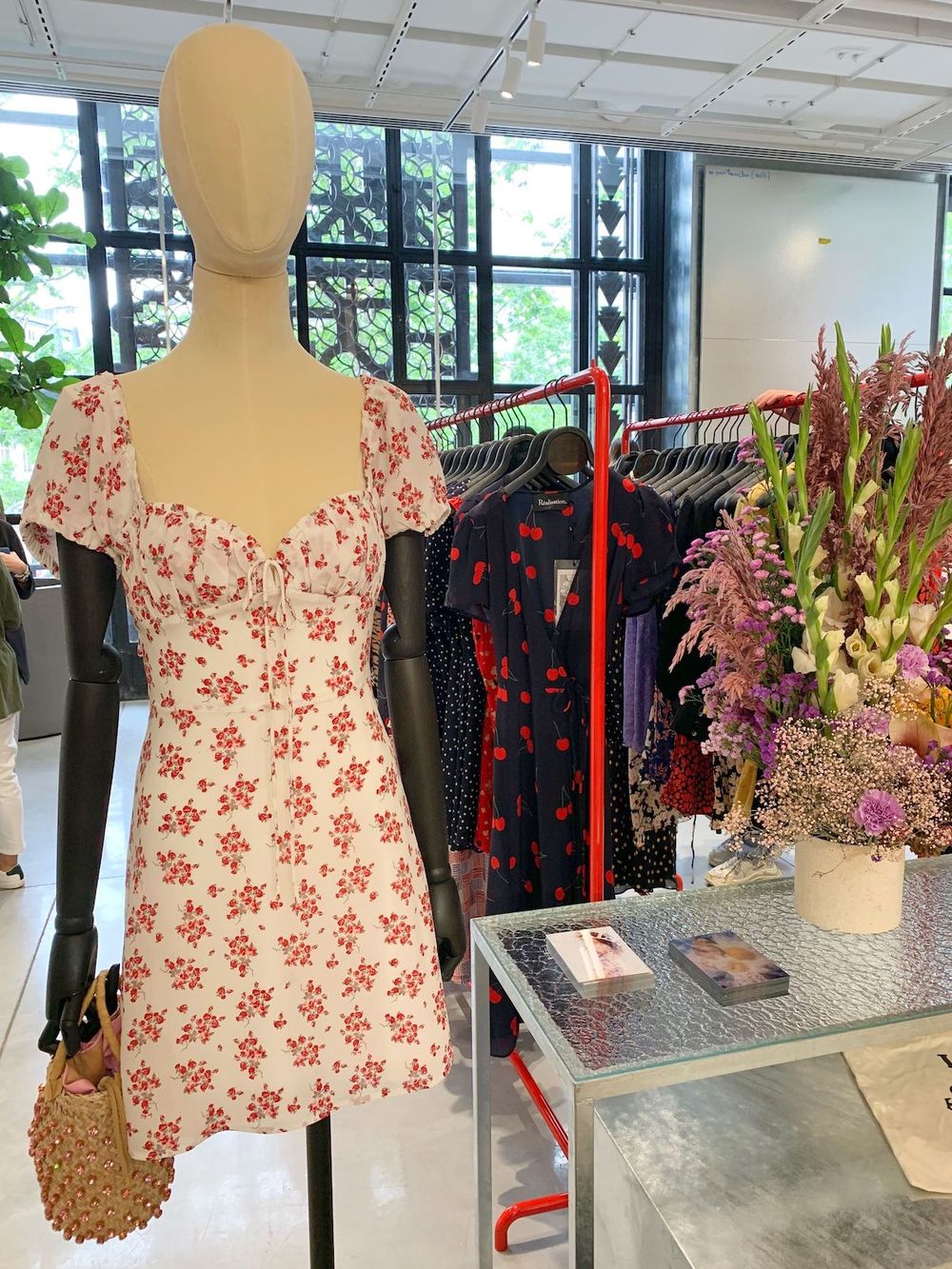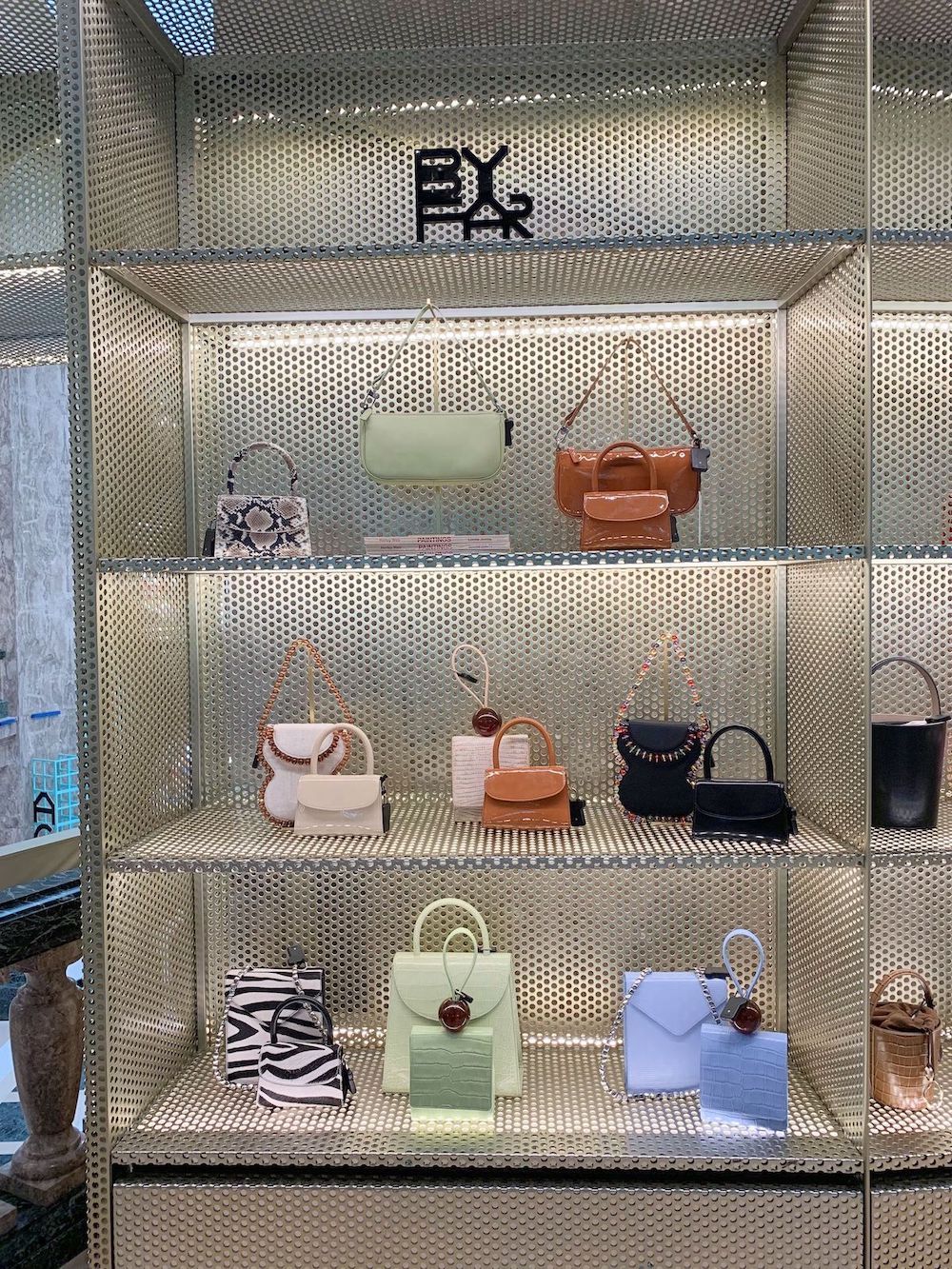 Galeries Lafayette Champs-Élysées
60 Av. des Champs-Élysées
75008 Paris, France