I don't believe there is a more famous street in Paris than the Champs Élysées. Translated to "Elysian fields," the name of the avenue means heaven on earth, essentially. At its height, the Champs Élysées was a sophisticated meeting place for politicians and intellectuals. Today, it's an internationally renowned shopping destination, with everyone from high fashion designers to fast fashion retailers installing their flagship stores on the street.
The Champs Élysées stretches from L'arc de Triomphe to Place de la Concorde in the 8th arrondissement of central Paris. If you're staying nearby, you may be wondering what to do on the Champs-Élysées.
Here are a few ideas for your trip to Paris!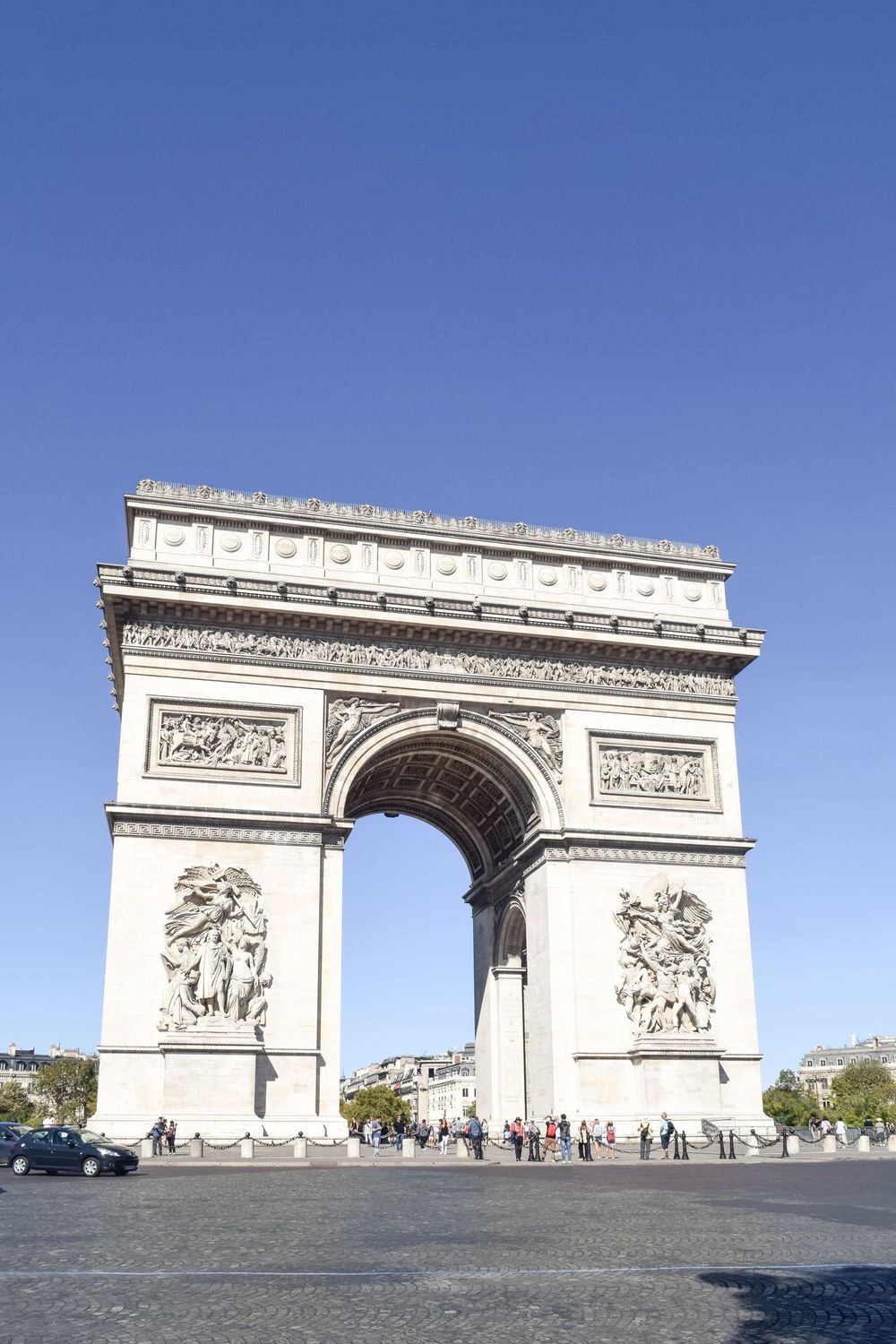 1. L'Arc de Triomphe
I recommend starting the day by climbing L'Arc de Triomphe, the famous Parisian monument located in Place Charles de Gaulle, built to commemorate the victories of Napoleon. It costs around 12 euros to climb the monument and experience the spectacular views over the Champs Elysées and Paris rooftops.
2. Eat Macarons
There's never a bad time to have a macaron when you're in Paris. Never. Both L'adurée and Pierre Hermé have outposts on the Champs Elysées for your pleasure!
L'adurée – 75 Avenue des Champs-Élysées
Pierre Hermé – 133 Avenue des Champs-Élysées
3. Catch a Cabaret Show
The Lido de Paris has held performances since 1946!
116 Avenue des Champs-Élysées
4. Go Shopping
As I mentioned, the street is now famous for it's shopping. You can find a store for every type of style, budget and taste imaginable! The Champs-Élysées is a great place to pick up gifts for friends back home.
5. Jardins des Champs-Élysées
Hang out in the expansive park that lines the southern portion of the avenue. I love to buy crêpes from the many stands in this park!
6. Visit a Free Art Exhibit at the Petit Palais
Just off the Champs Elysées is Avenue Winston Churchill, where you can enter the Petit Palais – a beautiful art museum owned by the city of Paris. Entrance is free and you can learn a lot about the history of Paris inside the palace.
7. Place de la Concorde
Finally, end your walk at Place de la Concorde – the site of royal executions after the French Revolution.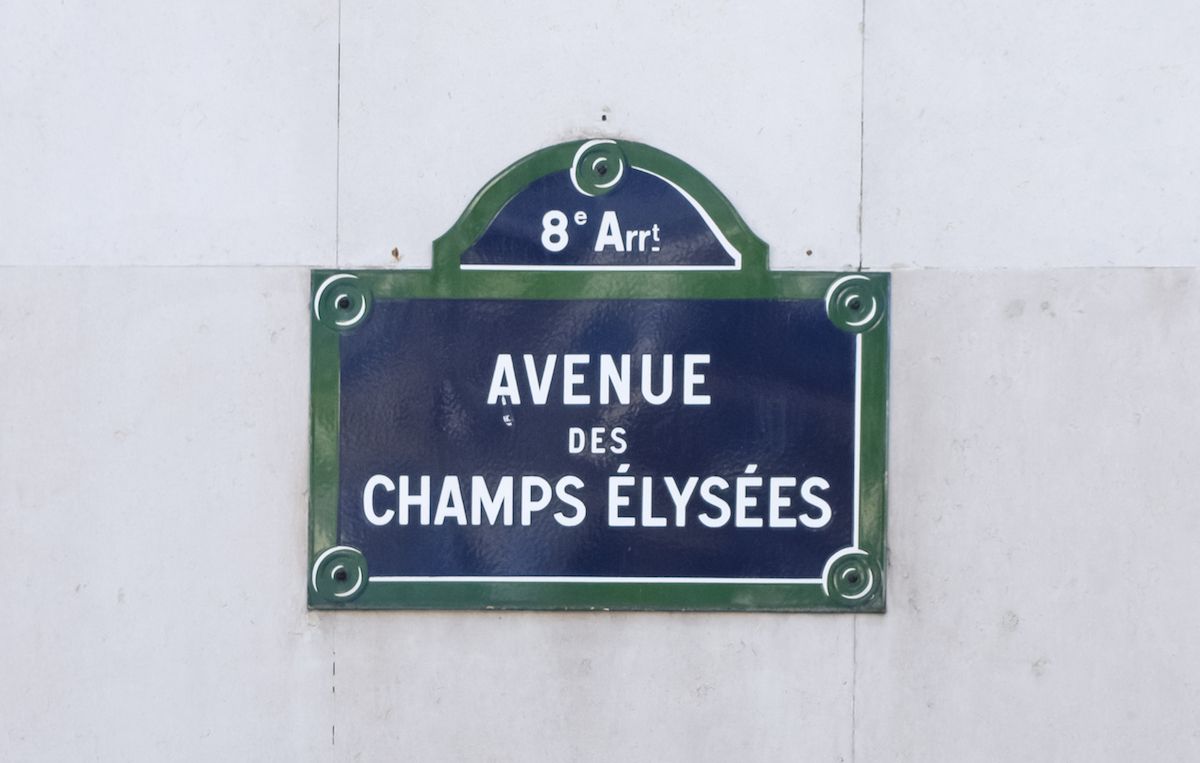 If you'd like to continue your stroll through Paris, then don't hesitate to walk through the Jardin des Tuileries until you end up at the Louvre Museum. From there you can enter the Palais Royal or go south and cross the Pont des Arts.