Petit Palais is one of my favorite art and design museums to visit while in Paris. This small art museum in Paris houses stunning period artworks and sculptures. The best part is that it's entirely free to visit! The Petit Palais is owned by the city of Paris which funds its upkeep. The building is the official site of the City of Paris Museum of Fine Arts.
The Petit Palais building was originally constructed for the 1900 Exposition Universelle – a world fair intended to show off the newest technology from various inventors and entrepreneurs who came from different parts of the world.
It sits across from the larger exhibition hall Grand Palais in the 8th arrondissement of Paris.
I walked over to the Petit Palais to snap some photos of this gorgeous museum. Let's take a look inside to see some of my favorite works!
Entrance
The Petit Palais was designed by architect Charles Girault. Its entrance is marked by tall archways surrounding an intricate gold doorway. A dark gray dome tops the entrance and a wide set of steps lead up to the entry. Once entering the museum, you can proceed left to the main museum wing or right to an open grand hall.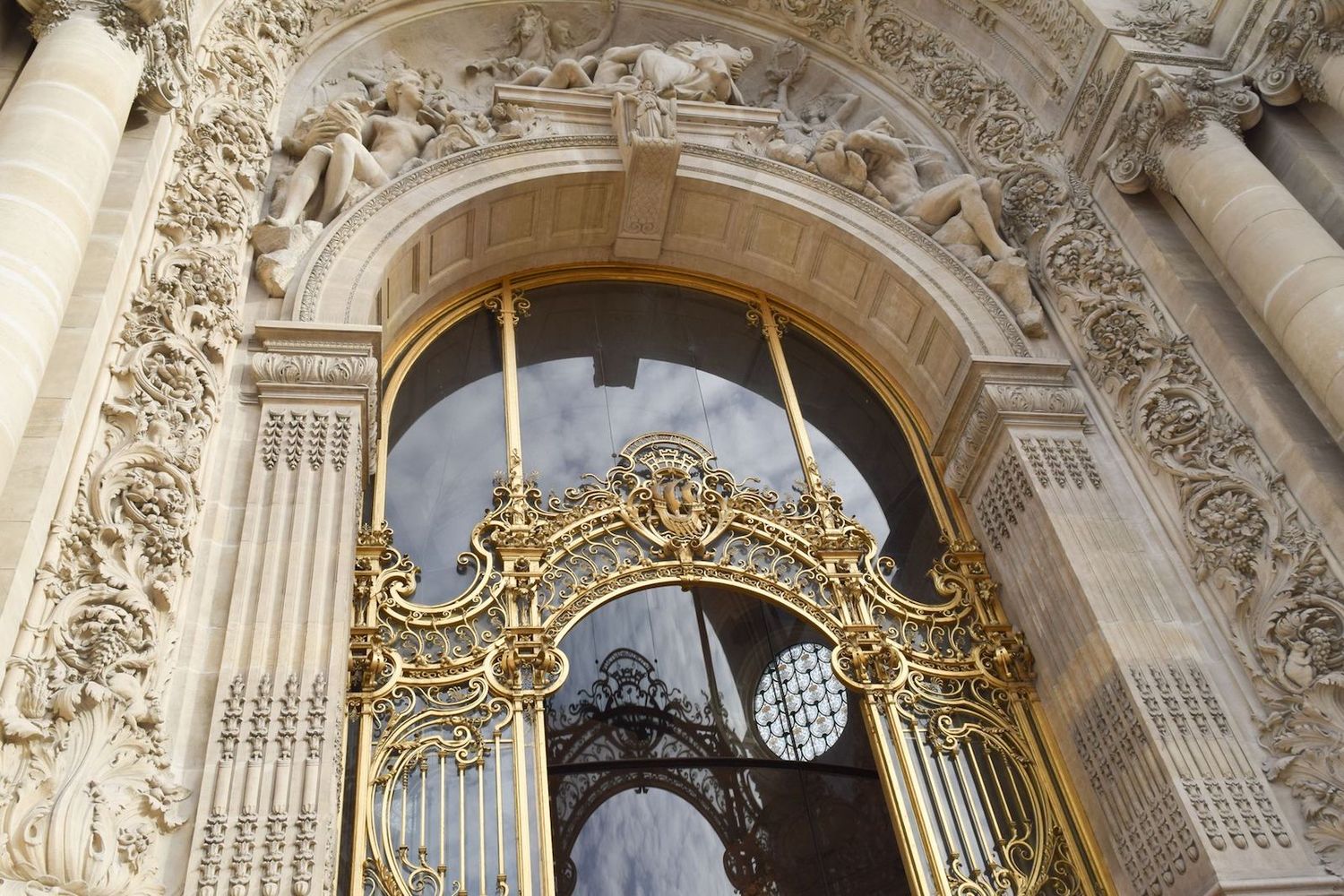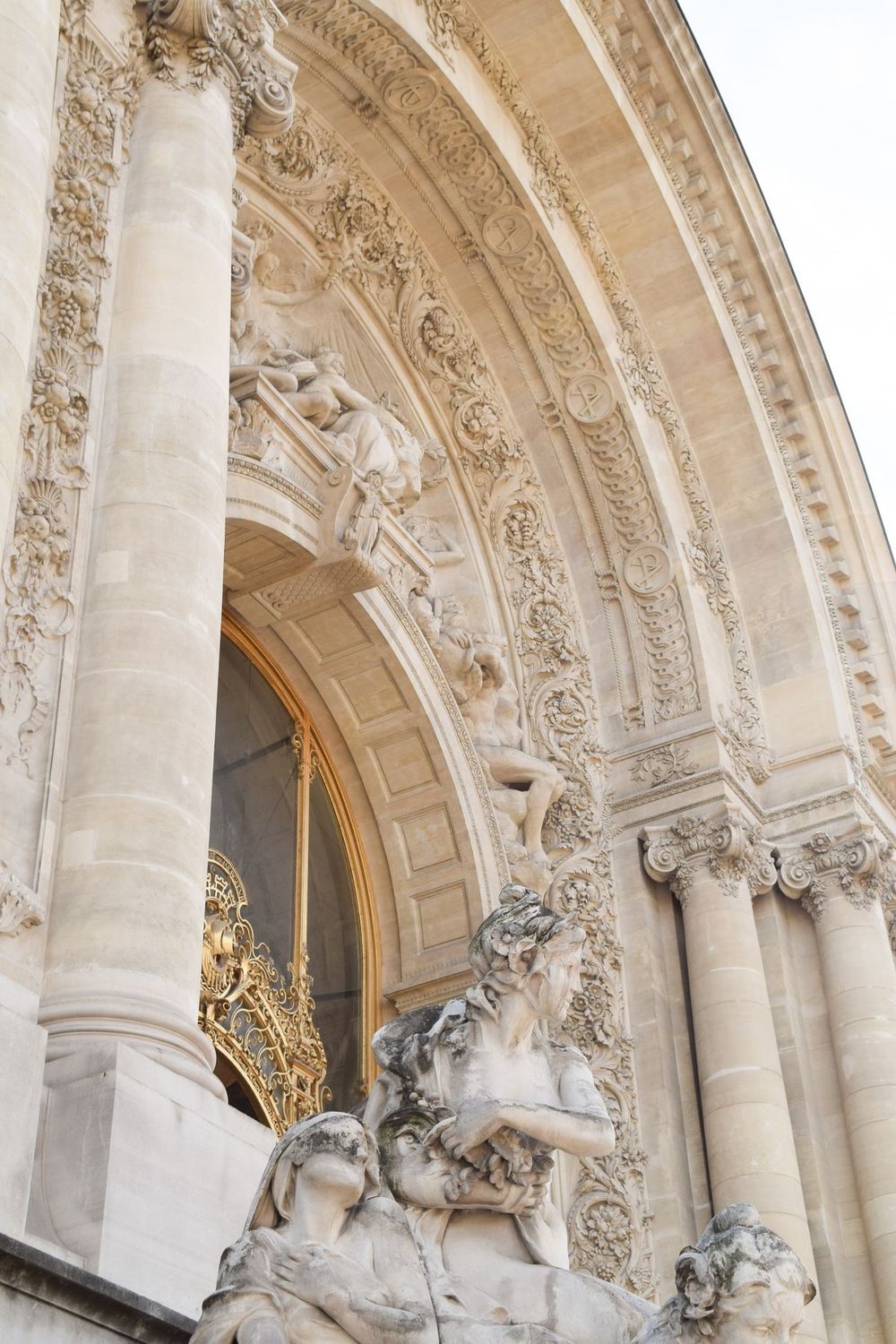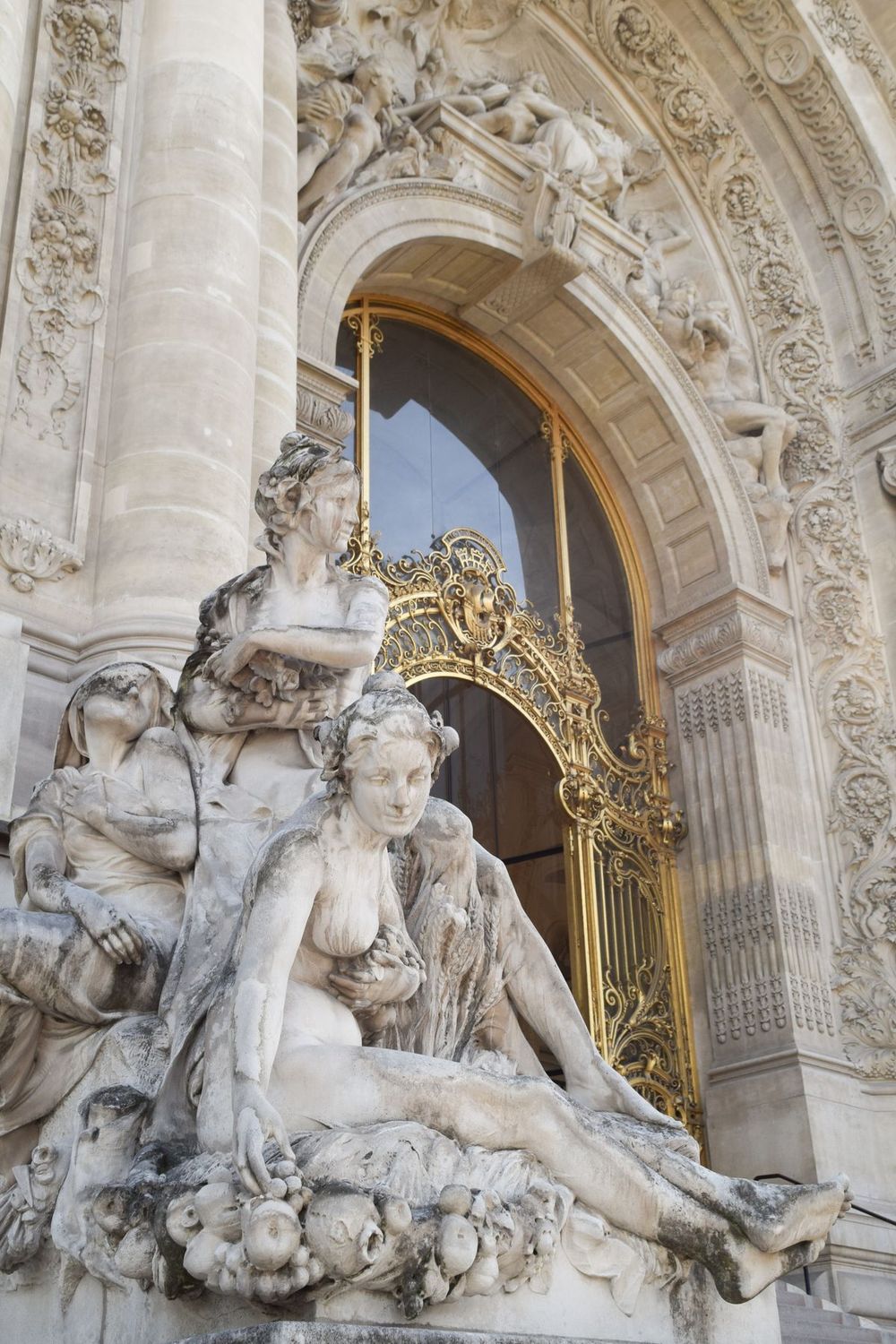 Art
The Petit Palais houses numerous paintings and sculptures from the 19th century and prior. Many of the paintings are emblematic of French culture and French history in one way or another. They show an accurate description of what life was like in France during the previous centuries.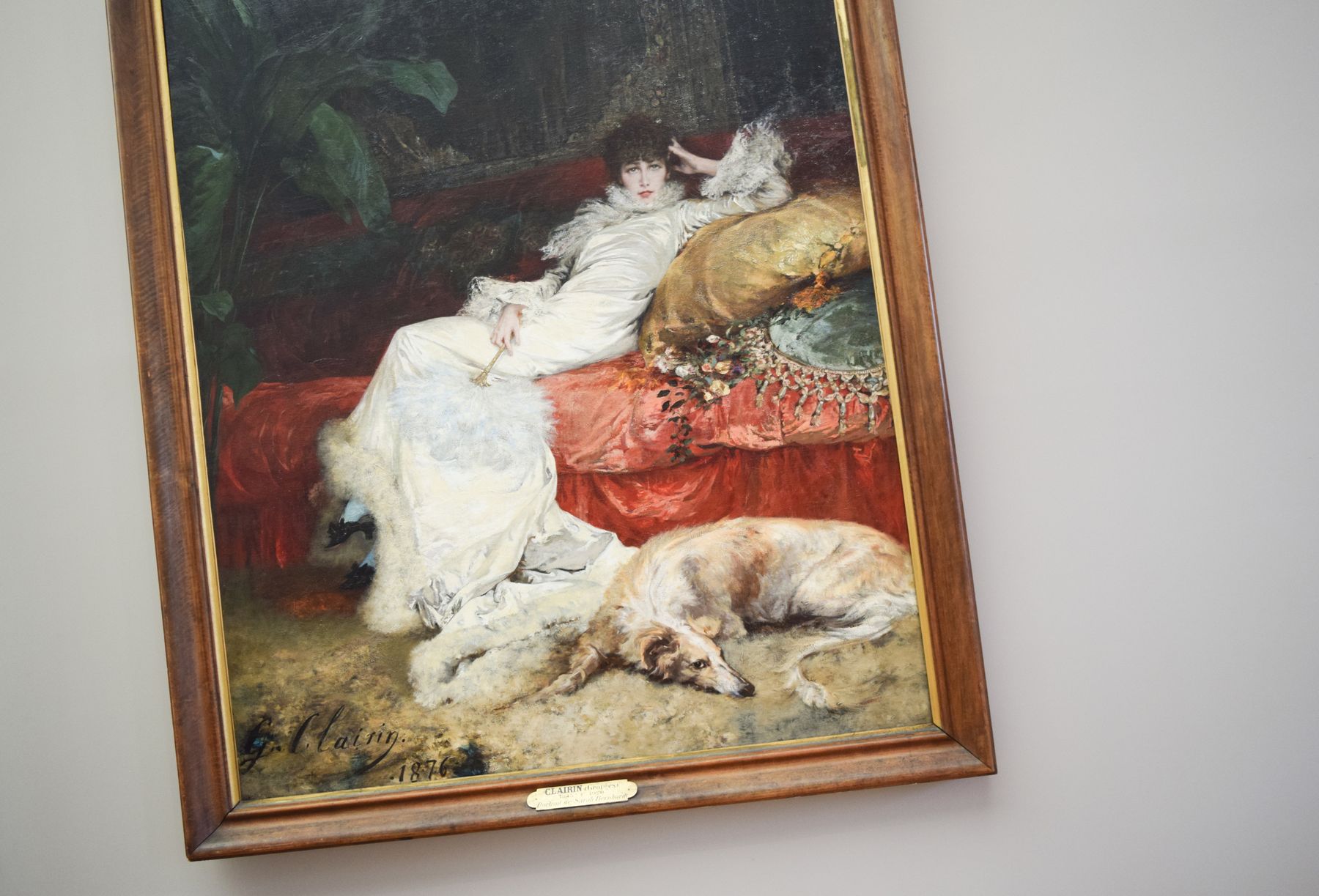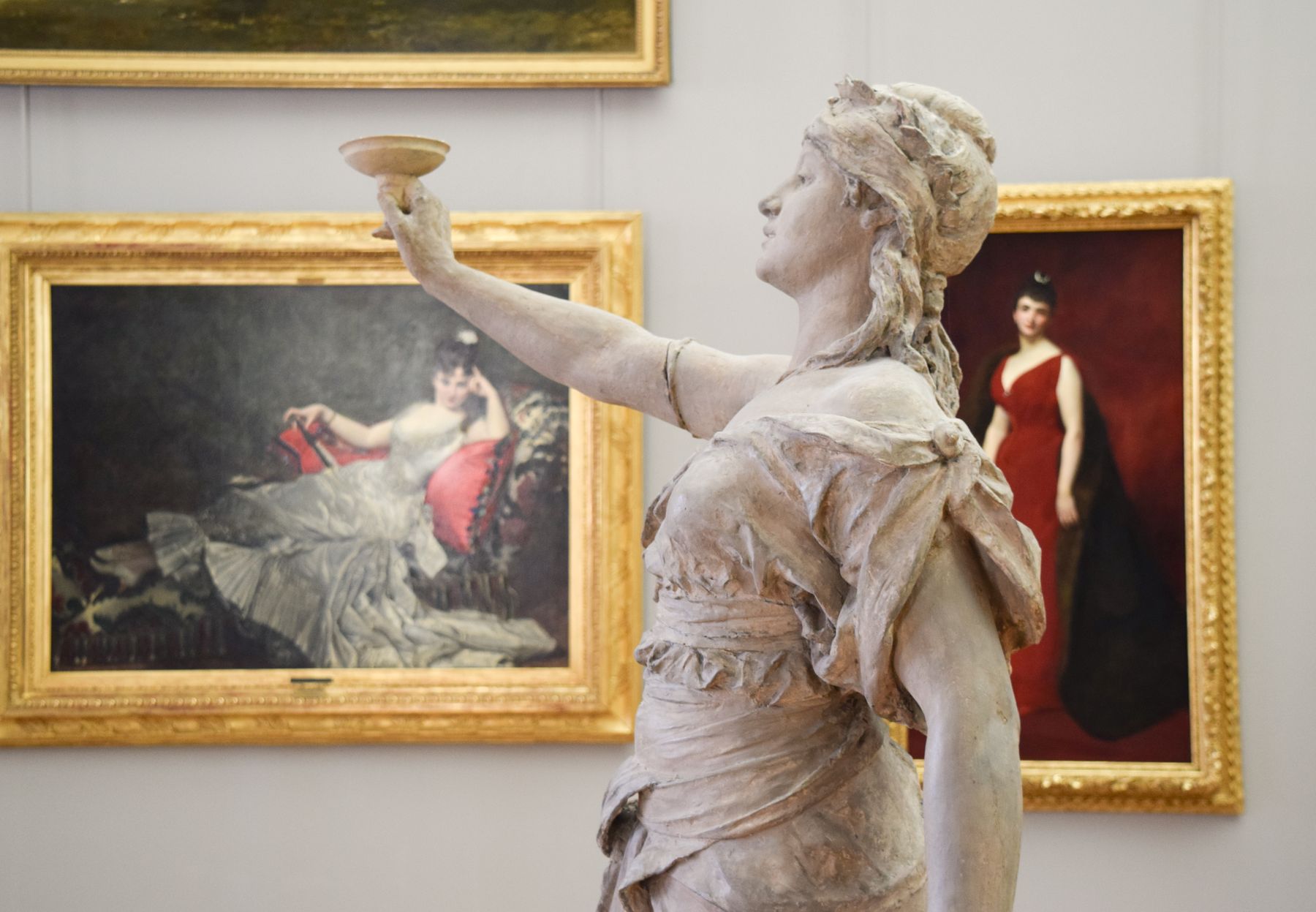 One of my favorite paintings in the Petit Palais and one I visit every time I come here is the Combat devant l'Hotel de Ville, le 28 juillet 1830 by Victor Schnetz. It was painted in 1833 with oil on canvas. The painting depicts a Parisian revolution during the French Revolution. I love the grandeur and elegance of this painting – it's quite massive and commands your attention when you're in the room. I also love how composed the central figure is: he stands tall easily despite the war around him!
Staircase
If you're a fan of French staircases, then you have to visit the lower levels of the Petit Palais museum and check out the beautiful black iron staircases! I couldn't get enough of them and took several photographs from different angles. In one corner, there was a long painting by Cézanne by one of the staircases.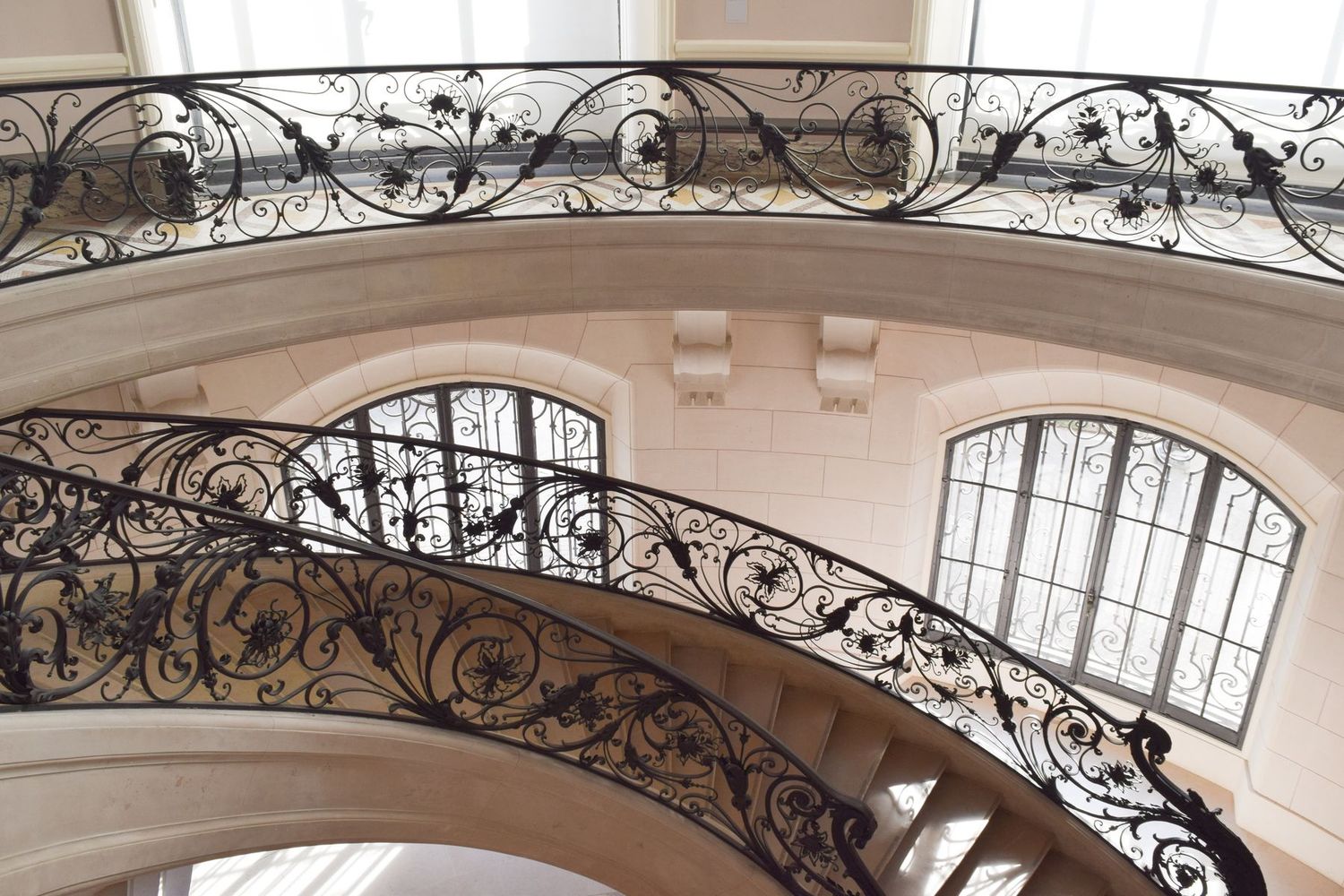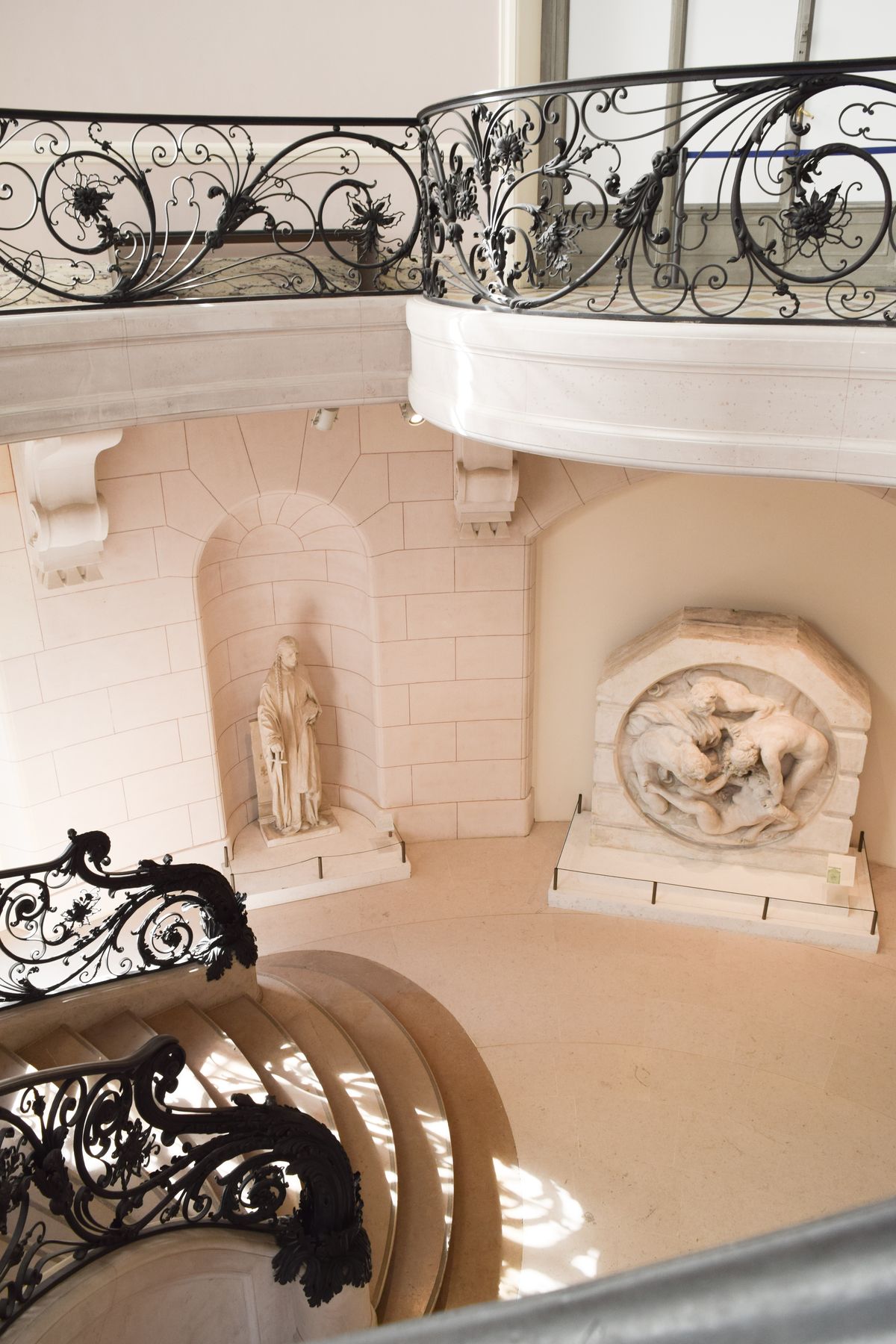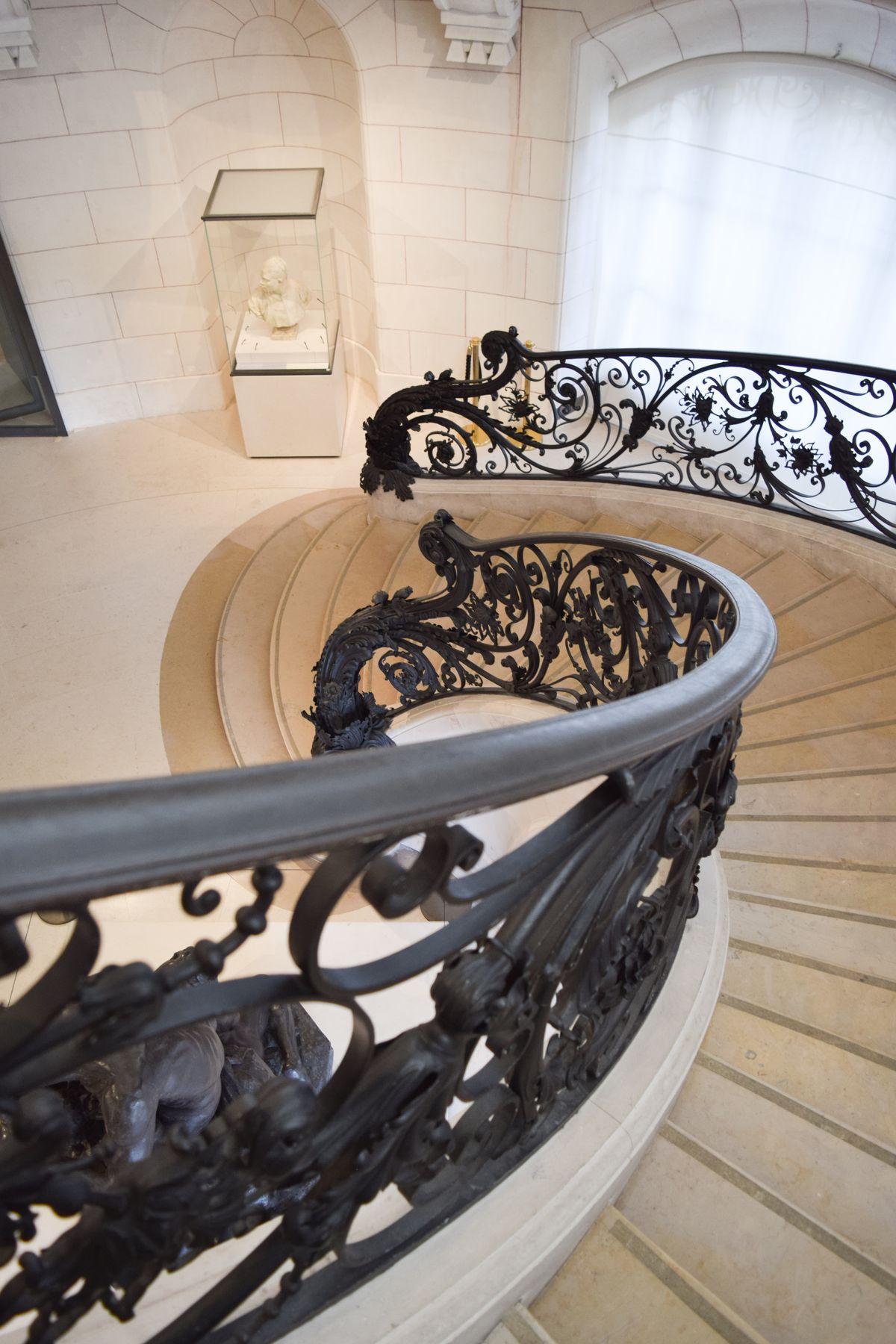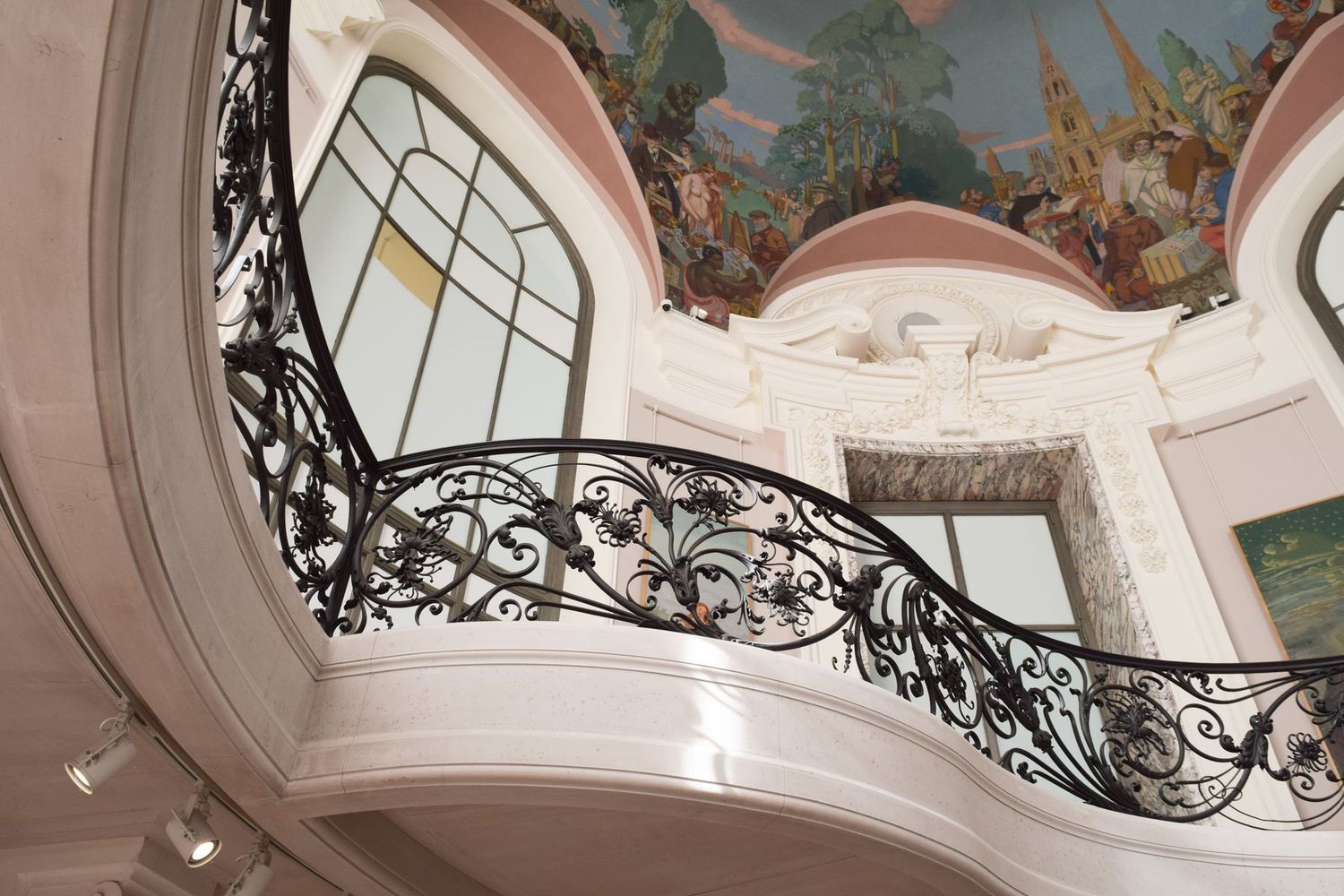 Furniture
A collection of royal French furniture is on display at the Petit Palais.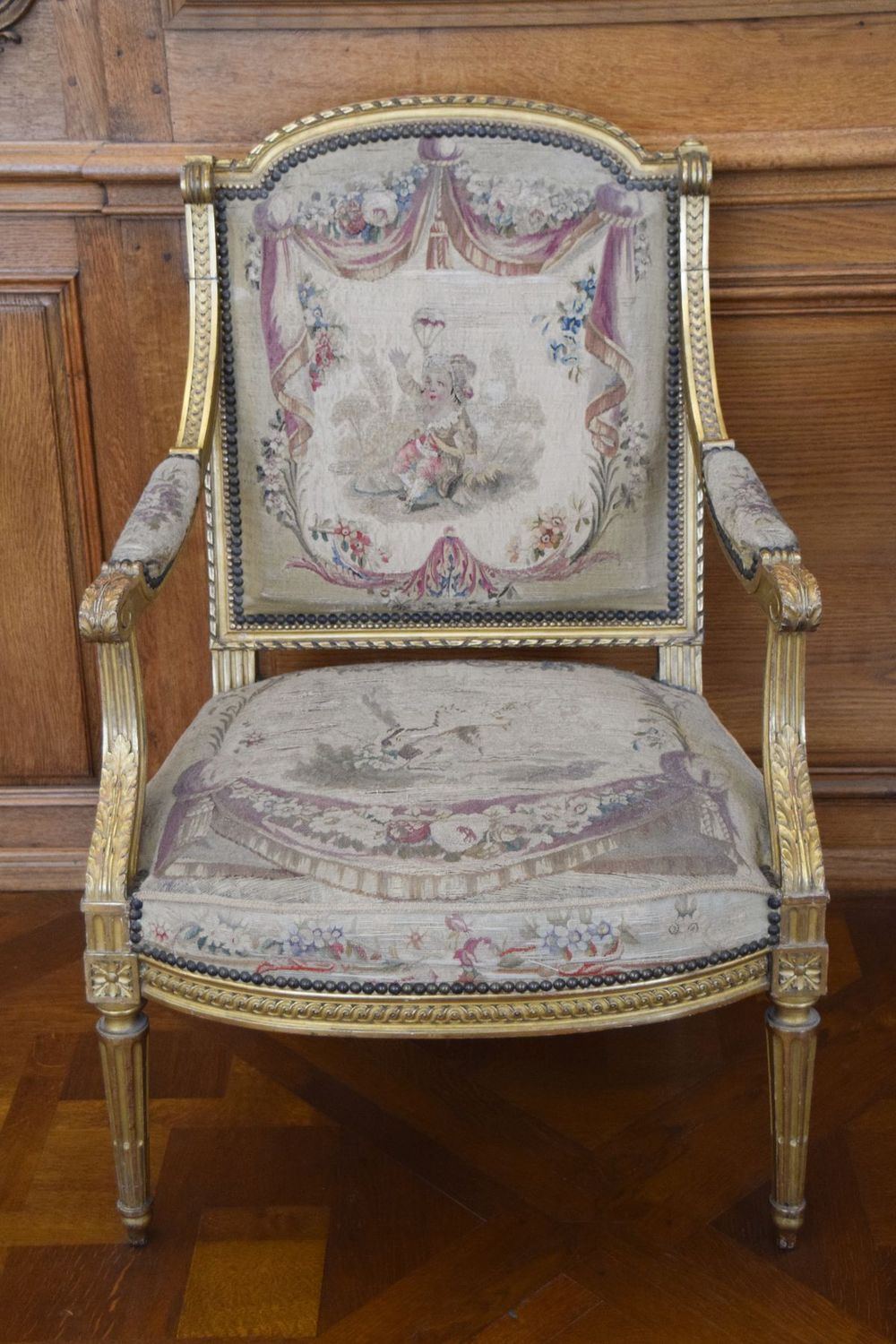 Courtyard
After visiting the various halls of the Petit Palais, you can explore the beautifully landscaped courtyard at the museum's center. A small café restaurant is available if you get hungry or thirsty, too!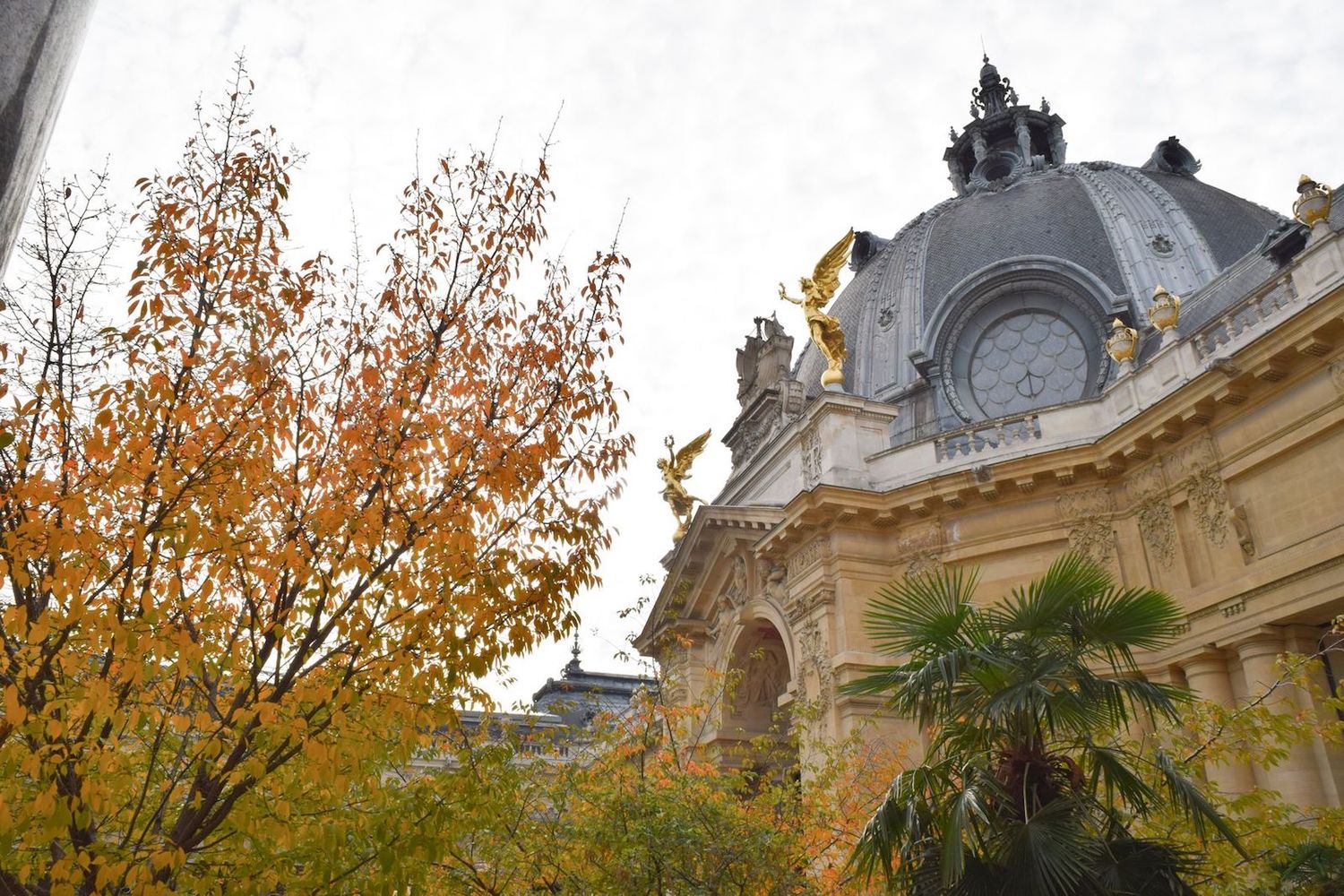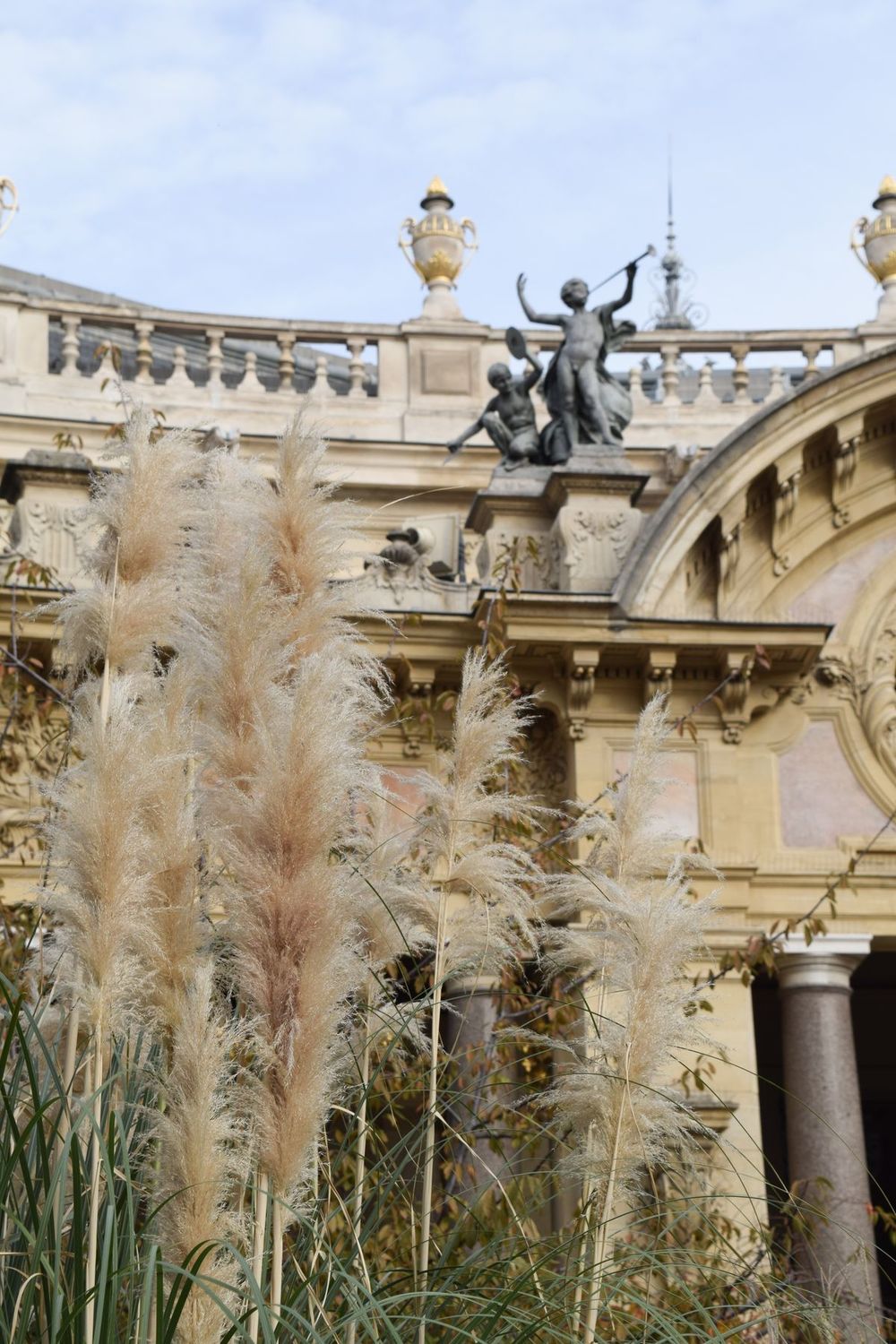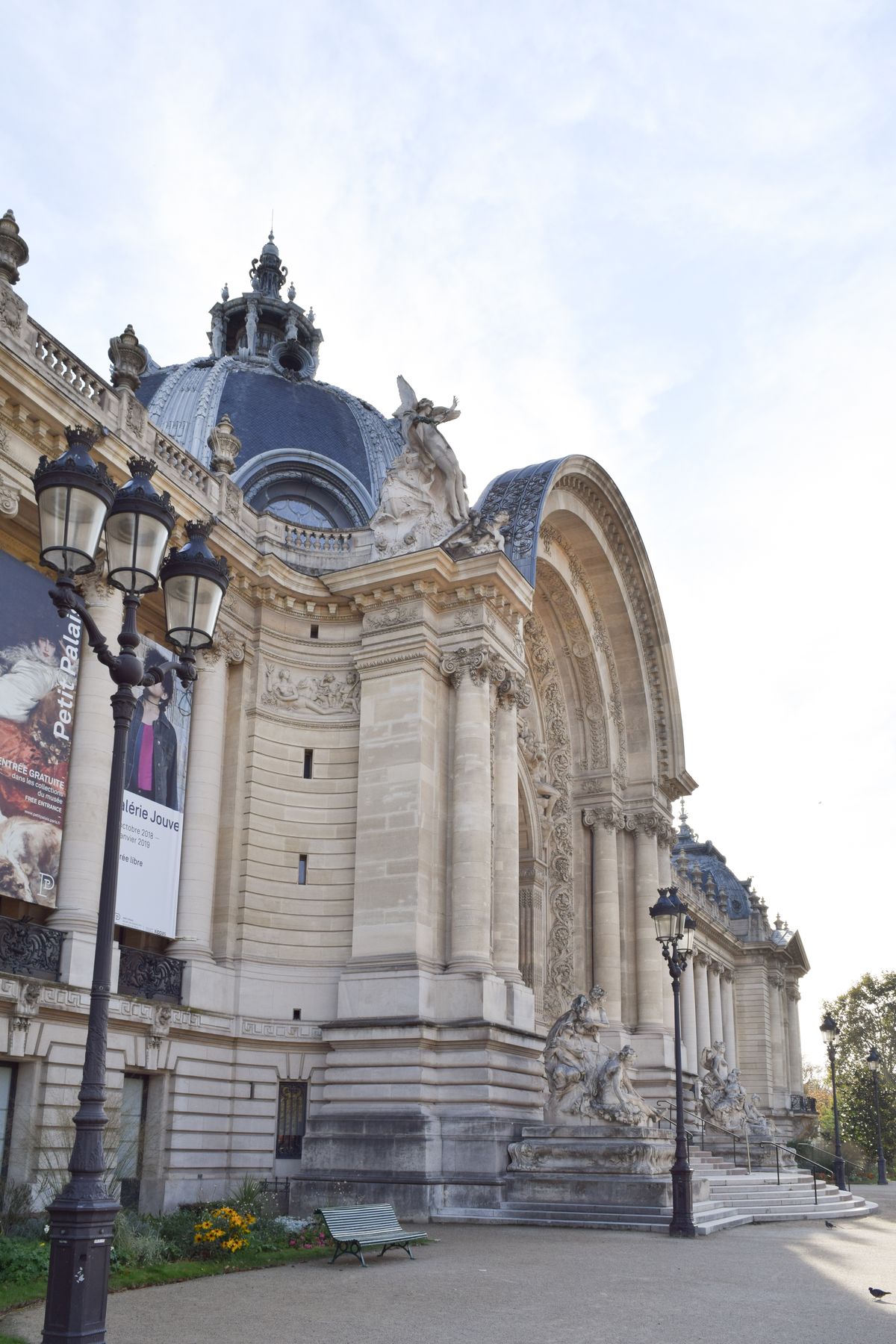 Petit Palais
Avenue Winston Churchill
75008 Paris, France
Other things to do in the 8th arrondissement: