Paris is a city known for art, culture, and entertainment. From historic theaters hosting plays, operas, and ballets to modern venues showcasing concerts and events, Paris has some of the most renowned performance spaces in the world. I live in Paris and today I'll highlight some of the most famous theaters in the City of Light that you shouldn't miss if you're interested in experiencing the vibrant performing arts scene in Paris. Whether you're looking for classic or cutting-edge performances, you'll find some of the best venues right in the heart of Paris.
Palais Garnier
The Palais Garnier, inaugurated in 1875, is a 1,979-seat opera house. It is renowned for its Beaux-Arts architecture and Marc Chagall-painted ceiling. It has hosted numerous world-class ballets and operas, making it a significant cultural landmark in Paris.
8 Rue Scribe, 75009 Paris, France
Comédie Française
The Comédie Française, established in 1680, is one of the oldest still-active theatres in the world. It holds the distinction of being the only state theatre in France. It has been home to exceptional performances of French classical and contemporary plays, solidifying its reputation as a bastion of French culture and arts.
1 Place Colette, 75001 Paris, France
Théâtre de La Renaissance
The Théâtre de La Renaissance opened in 1838 and played a crucial role in the evolution of French drama and opera. It is known for hosting the premieres of several renowned works, making substantial contributions to the French theatrical repertoire, and solidifying its status as an important venue for theatrical arts in Paris.
20 Boulevard Saint-Martin, 75010 Paris, France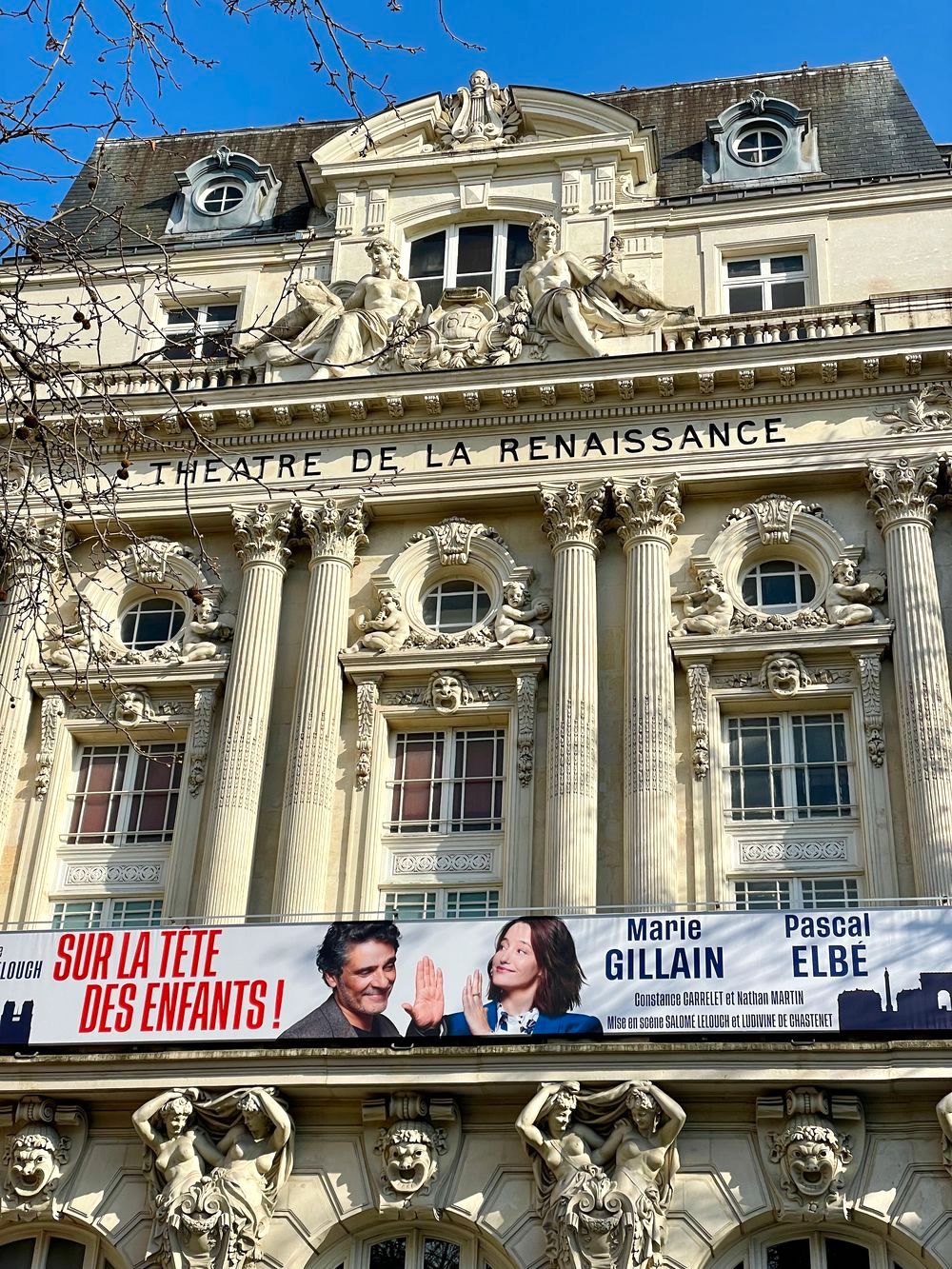 Théâtre du Châtelet
The Théâtre du Châtelet, opened in 1862, quickly became a notable venue for opera performances. Its prime location near the Seine and its architectural splendour make it a popular choice for various cultural events, including theatre productions and concerts. Its rich history and contributions to the arts sector have made it famous.
1 Place du Châtelet, 75001 Paris, France
Théâtre de la Ville
The Théâtre de la Ville, founded in 1862, is known for its eclectic programming, including dance, music, and theatre productions. Its commitment to promoting avant-garde and innovative works has established it as a significant and influential theatre in Paris, hosting numerous international productions.
2 Place du Châtelet, 75004 Paris, France
Folies Bergère
The Folies Bergère, opened in 1869, gained fame as a variety venue, featuring music hall entertainment. Its historic role in introducing Parisians to new musical styles and hosting legendary performers such as Josephine Baker has cemented its place in Parisian cultural history.
32 Rue Richer, 75009 Paris, France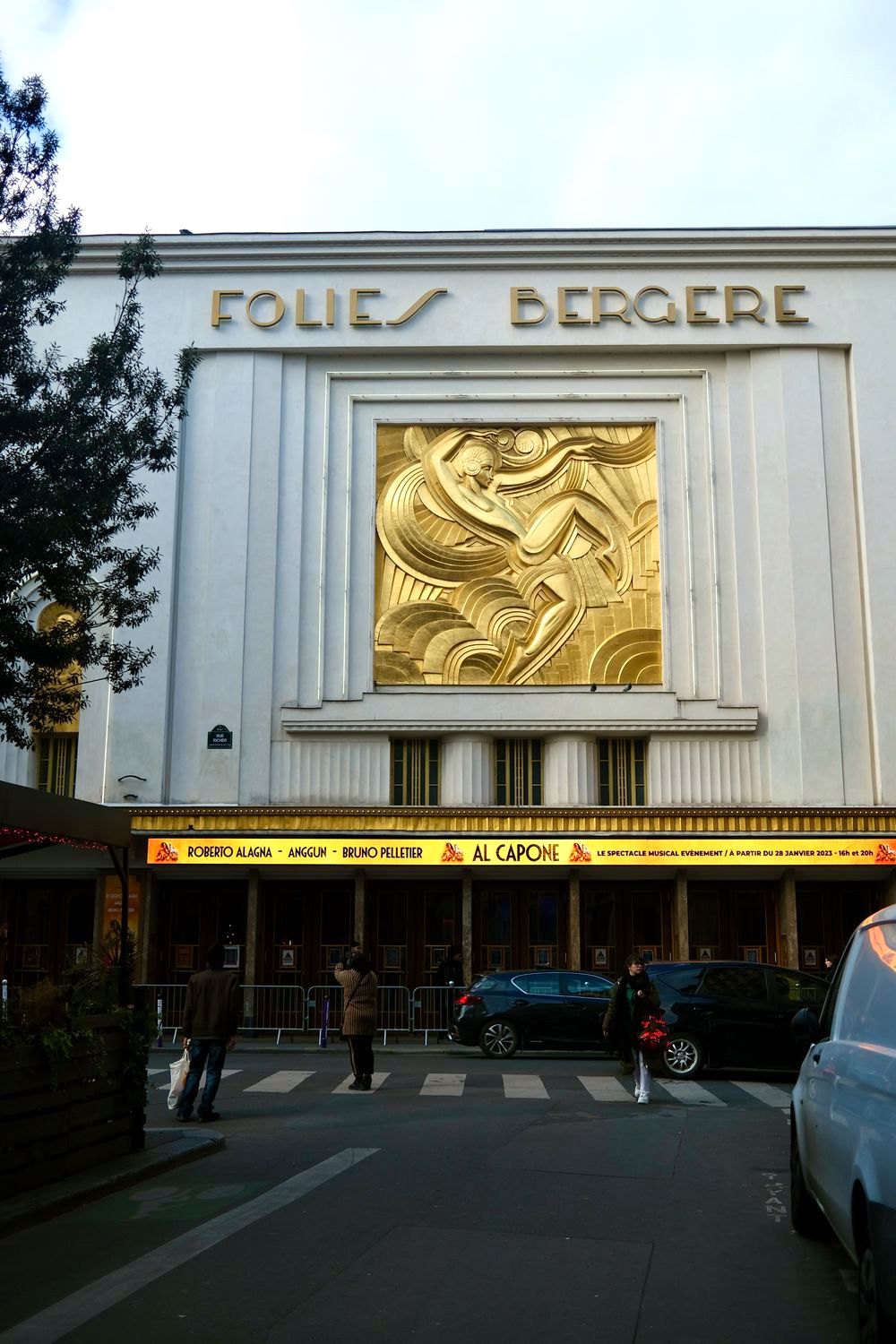 Théâtre des Bouffes-Parisiens
Founded in 1855, the Théâtre des Bouffes-Parisiens has been a significant venue for operetta and contemporary French plays. Its reputation stems from its quality productions and the fostering of new talents in the French theatre scene, making it a respected institution in the Parisian cultural landscape.
4 Rue Monsigny, 75002 Paris, France