The most famous opera house in the world, Palais Garnier, or Opéra Garnier is a beautiful sight to see in person. Seating nearly 2000 people, the opera house was constructed in 1875. Gaston Leroux's timeless 1910 novel The Phantom of the Opera takes place at this very opera house, in the heart of Paris!
As impressive as the Palais Garnier was on the outside, I was pretty disappointed with the inside! The Palais Garnier is quite expensive to enter and once inside, you see a lot of ornate decorations, but the entry fee simply wasn't worth it in my opinion! They don't even let you inside the actual opera house auditorium! The view is not by any means higher than the surrounding roofs, but you can see a nice long line of Haussmannian buildings.
I'd recommend visiting the Palais Garnier during an actual Opera performance. I wouldn't recommend paying to go inside during the day.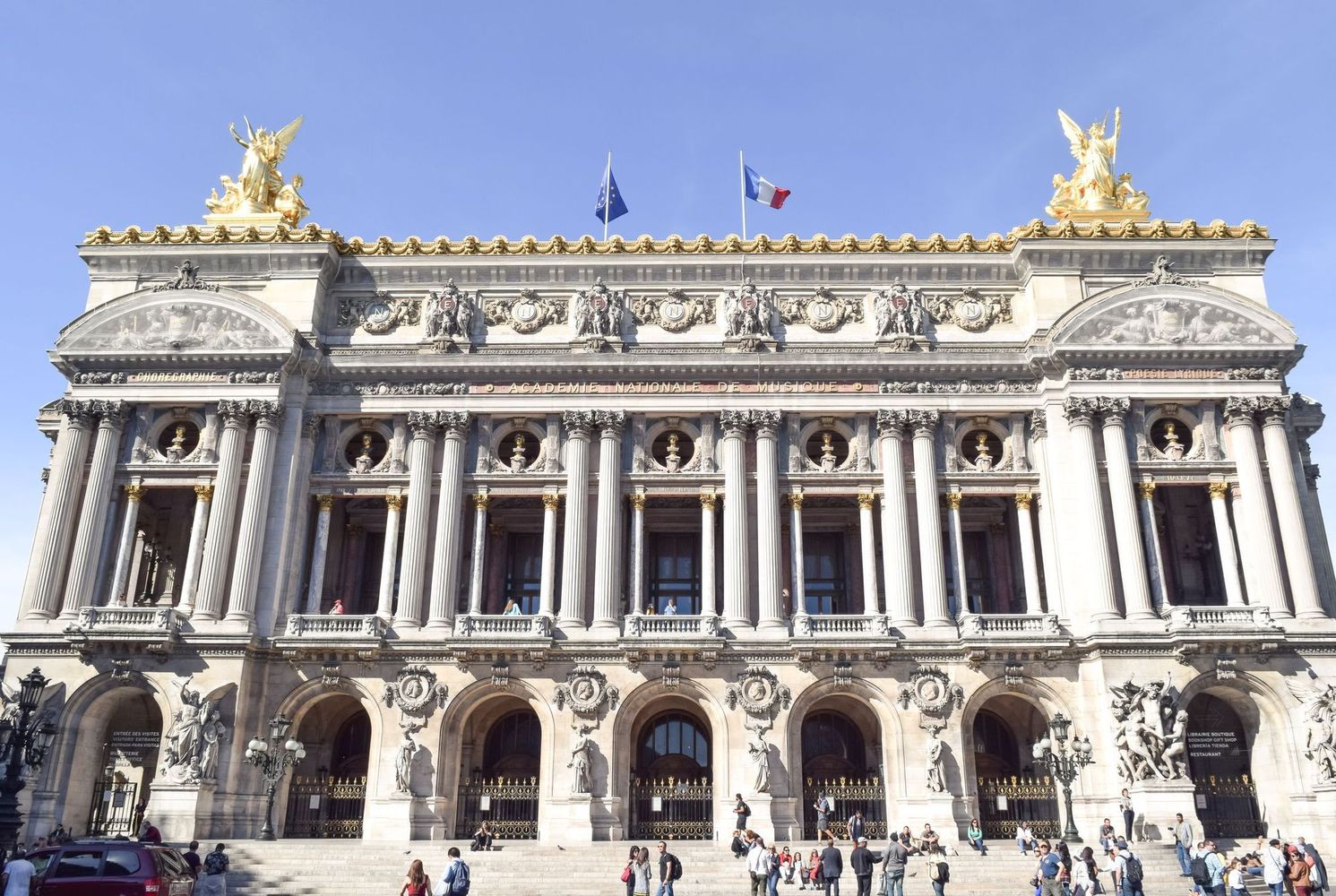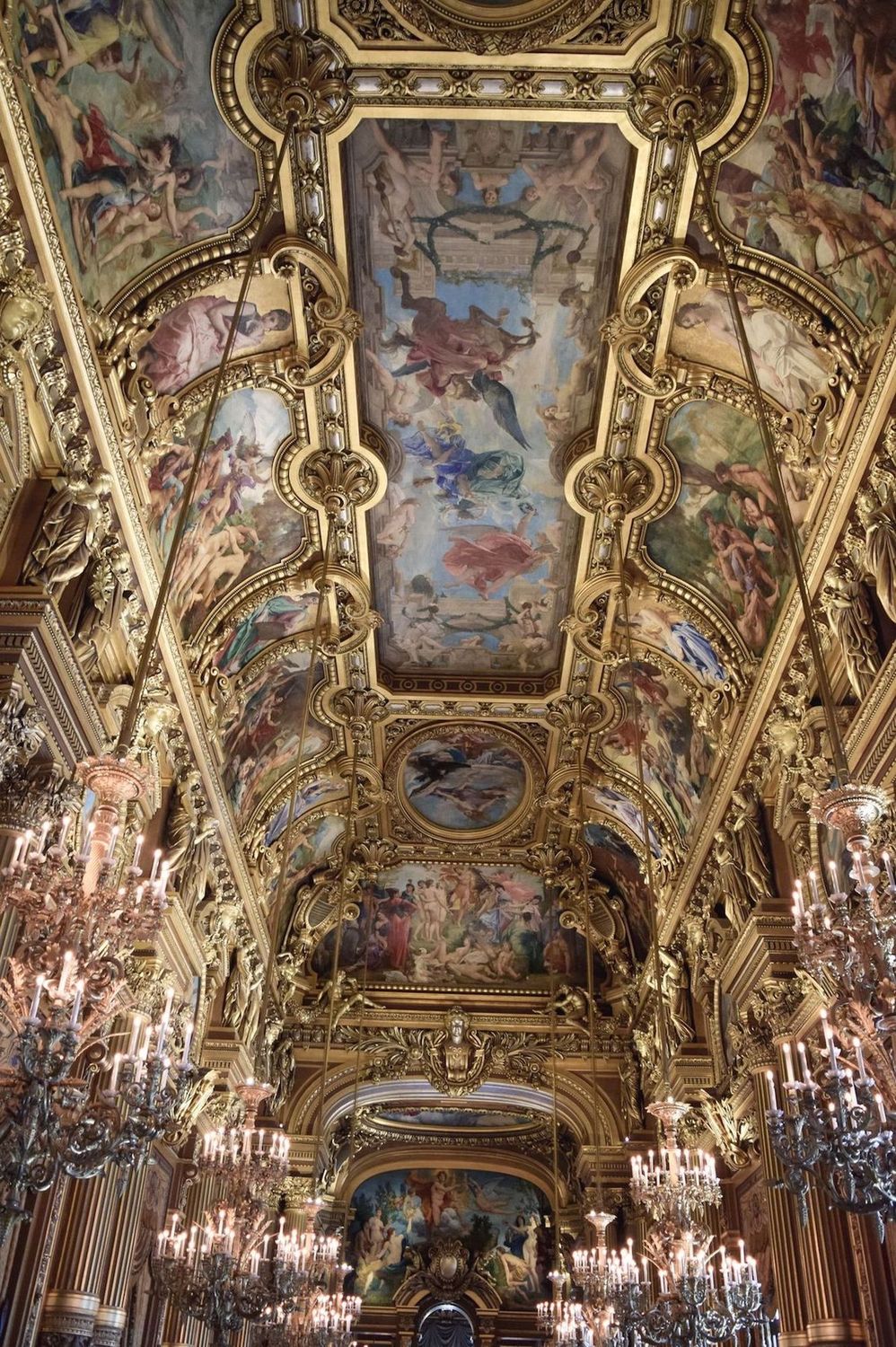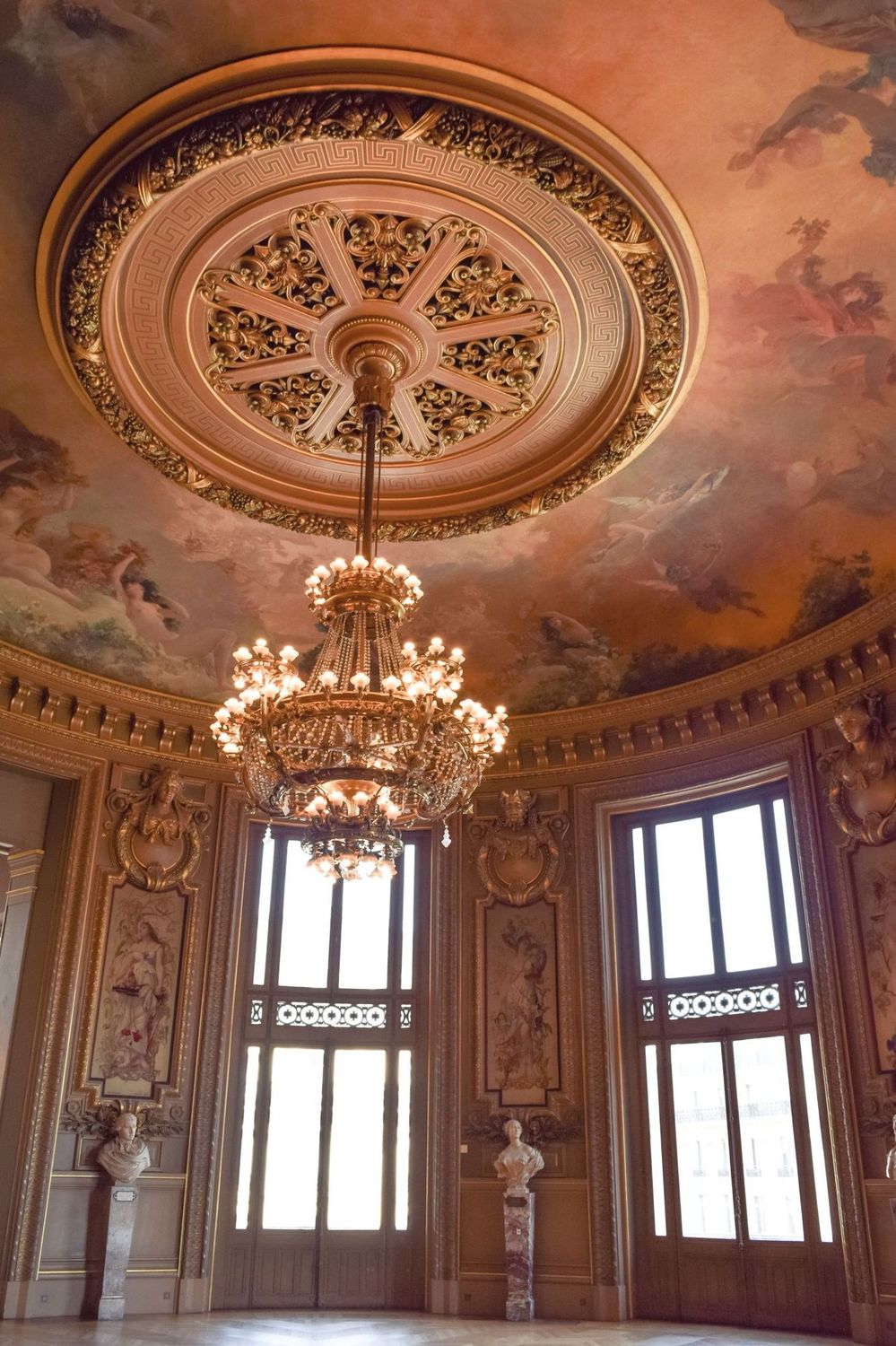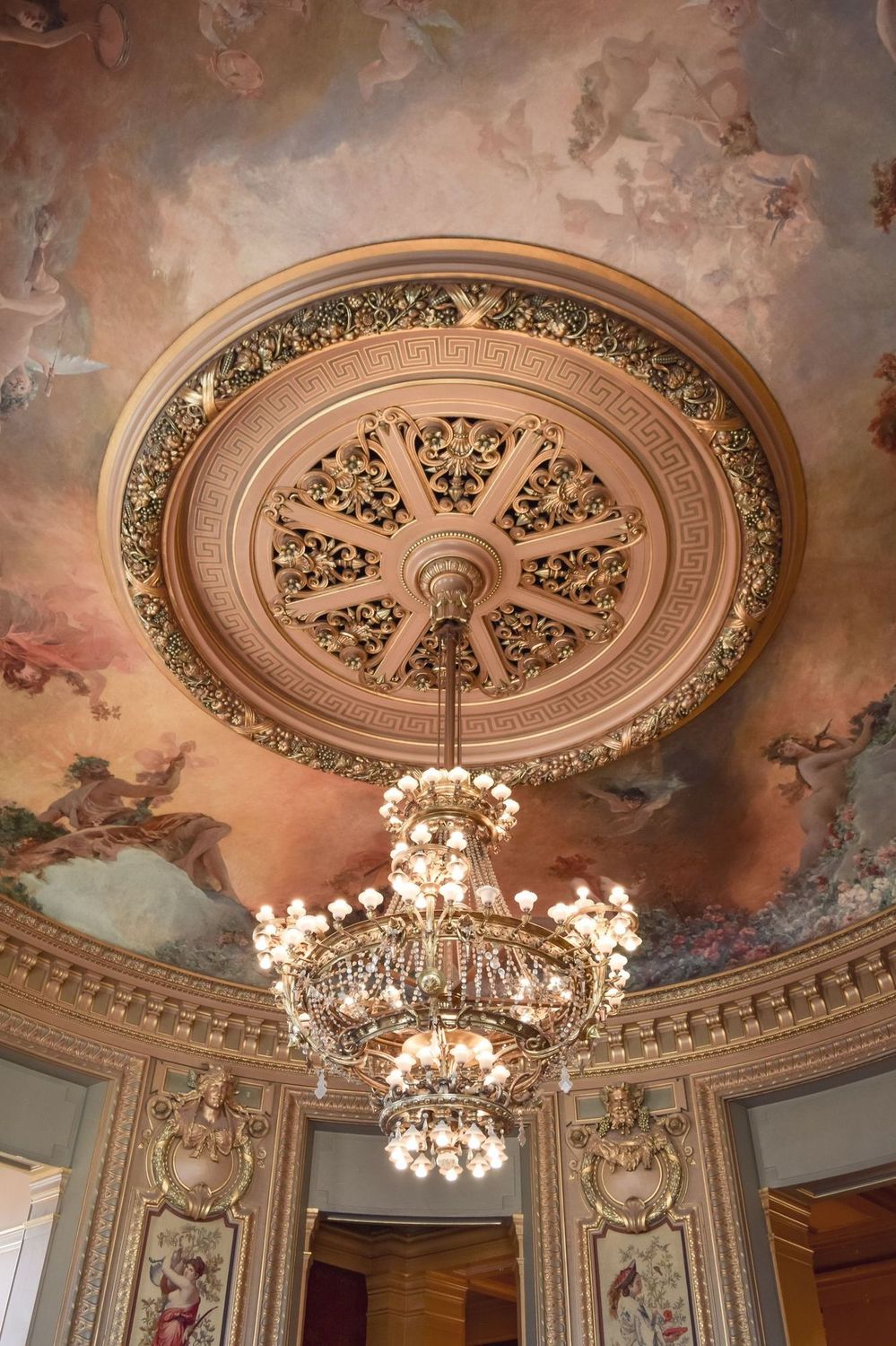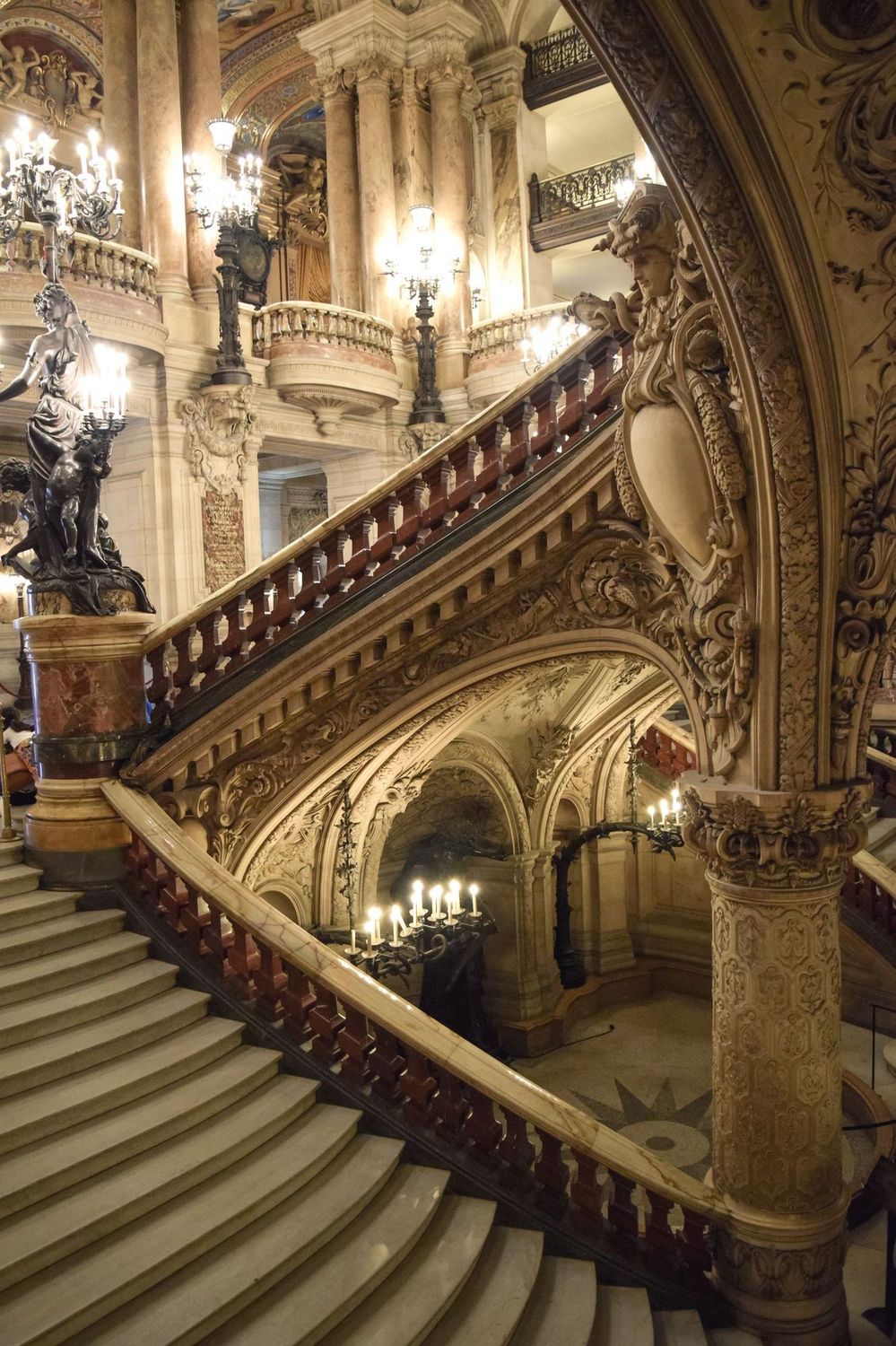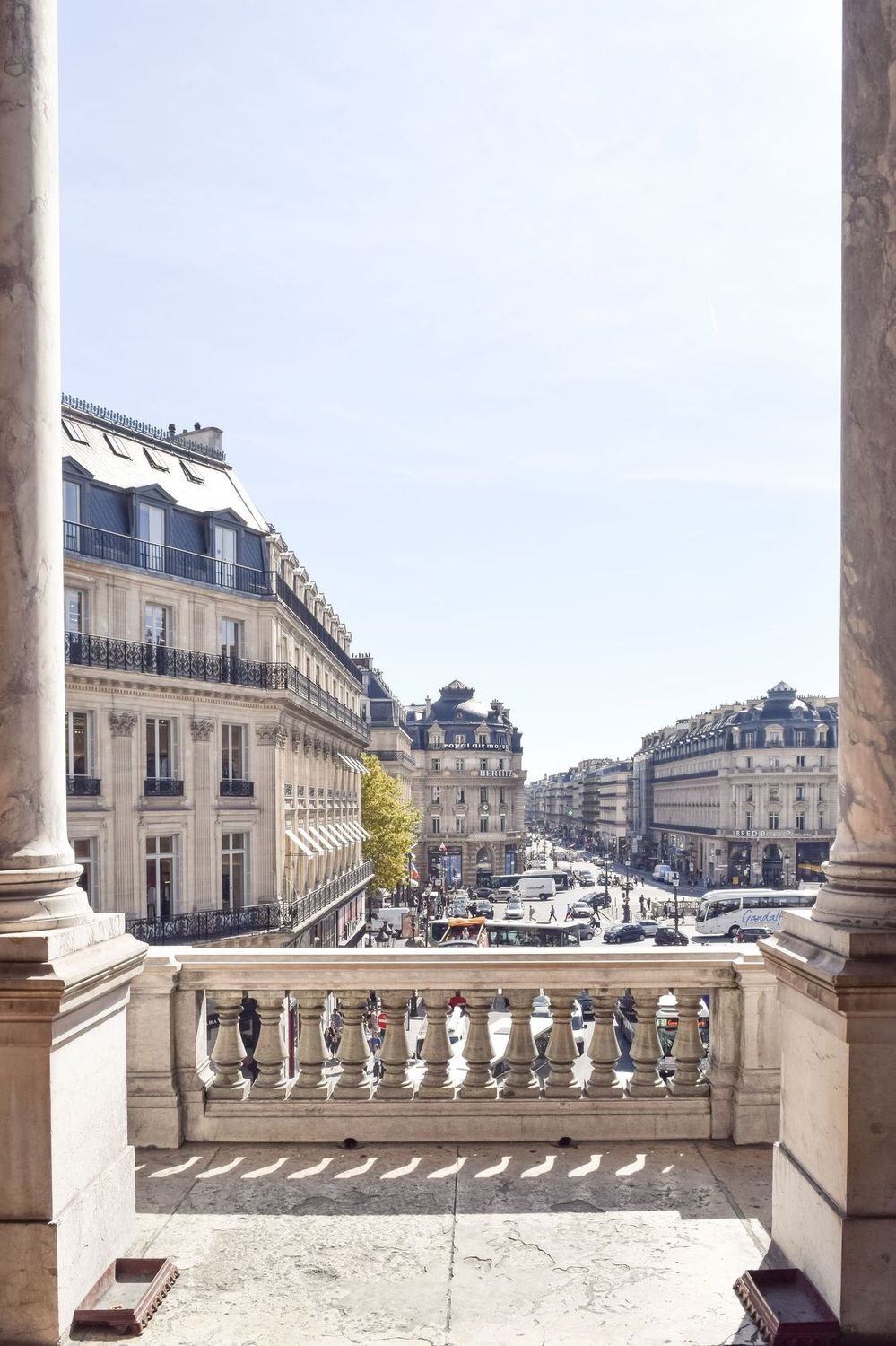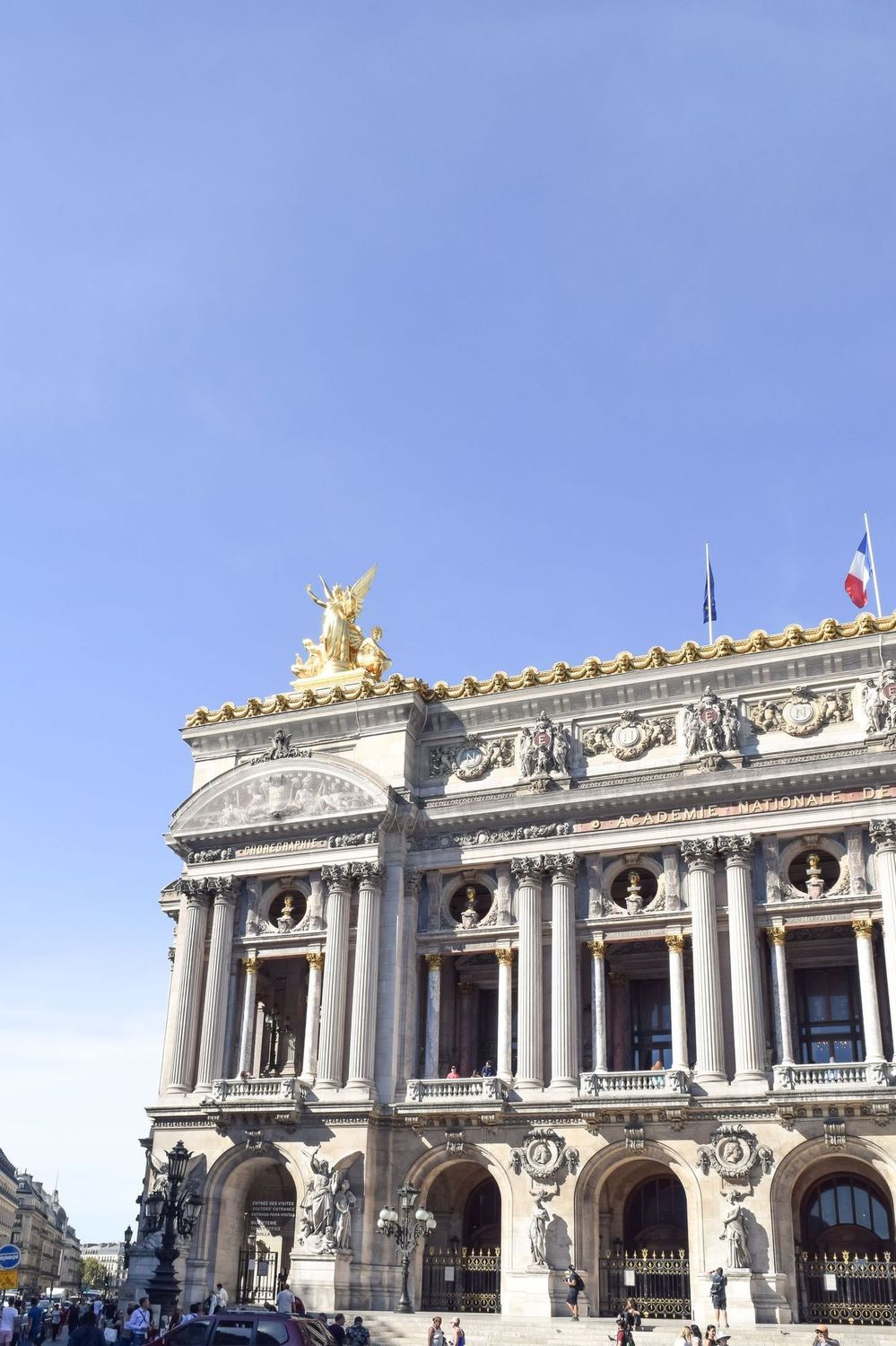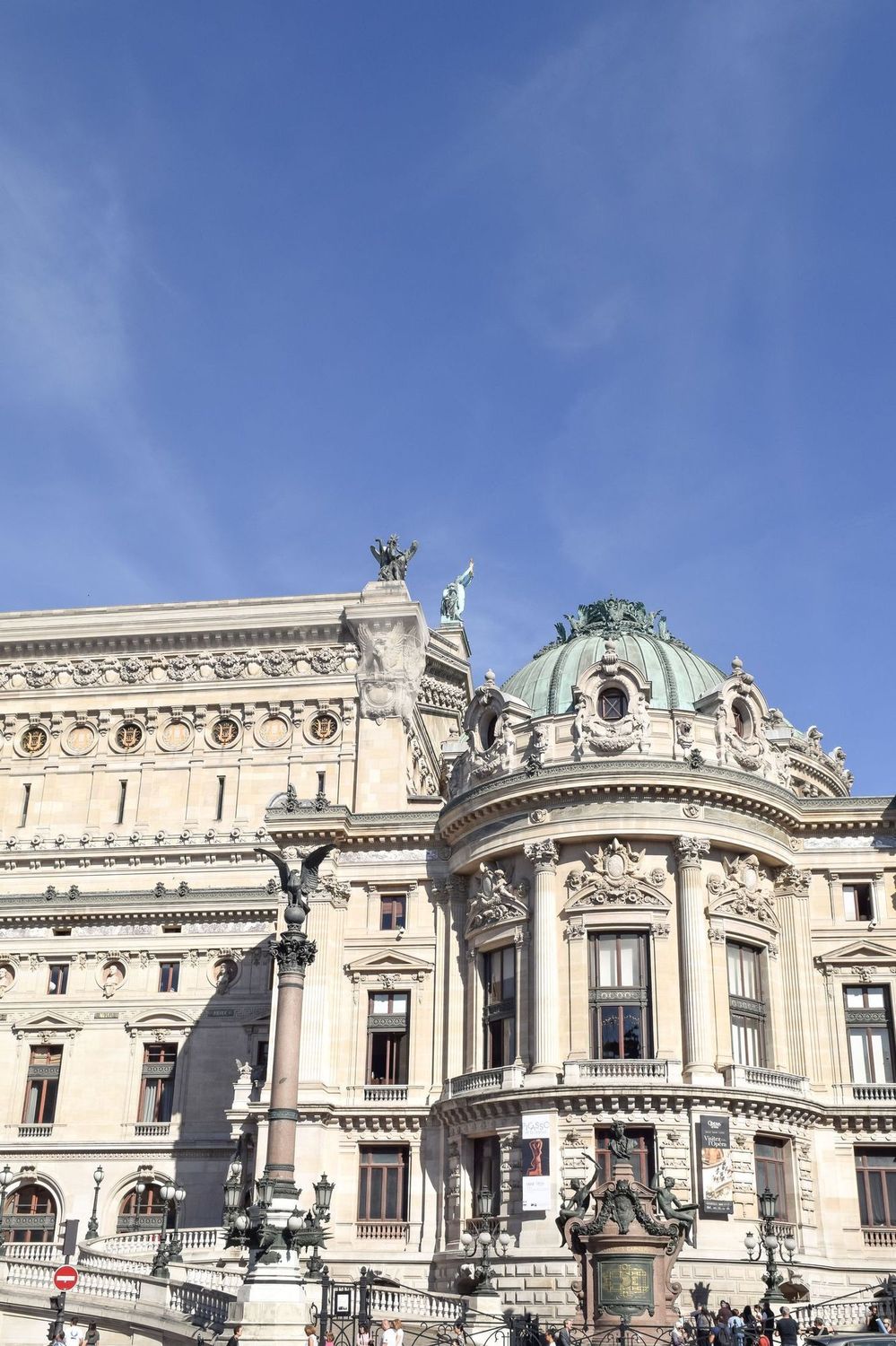 Palais Garnier
8 Rue Scribe
75009 Paris