As one of the oldest department stores in Paris, Le Printemps Haussmann is a must-visit during your trip to Paris. Even if you aren't into shopping, the view from the rooftop of this department store is worth the trip alone!
Did you know that Le Printemps means "the spring" in French?
History of Le Printemps Department Store
Le Printemps was founded by Jules Jaluzot and Jean-Alfred Duclos way back in 1865 and was a pioneering grand magasin (department store) of its time. It was one of the first to install elevators and adopt electric lighting in Paris.
While there are several Printemps stores, the flagship store is located in the 9th arrondissement of Paris on Boulevard Haussmann.
Things to Do
Head up to the roof to see splendid views over Paris. You can also grab a bite to eat at the newly opened rooftop restaurant, Perruche. You don't need to purchase anything to take in the view, though!
The roof of the Printemps looks south, giving you a great view of Palais Garnier, the back of La Madeleine, and the Eiffel Tower at a distance.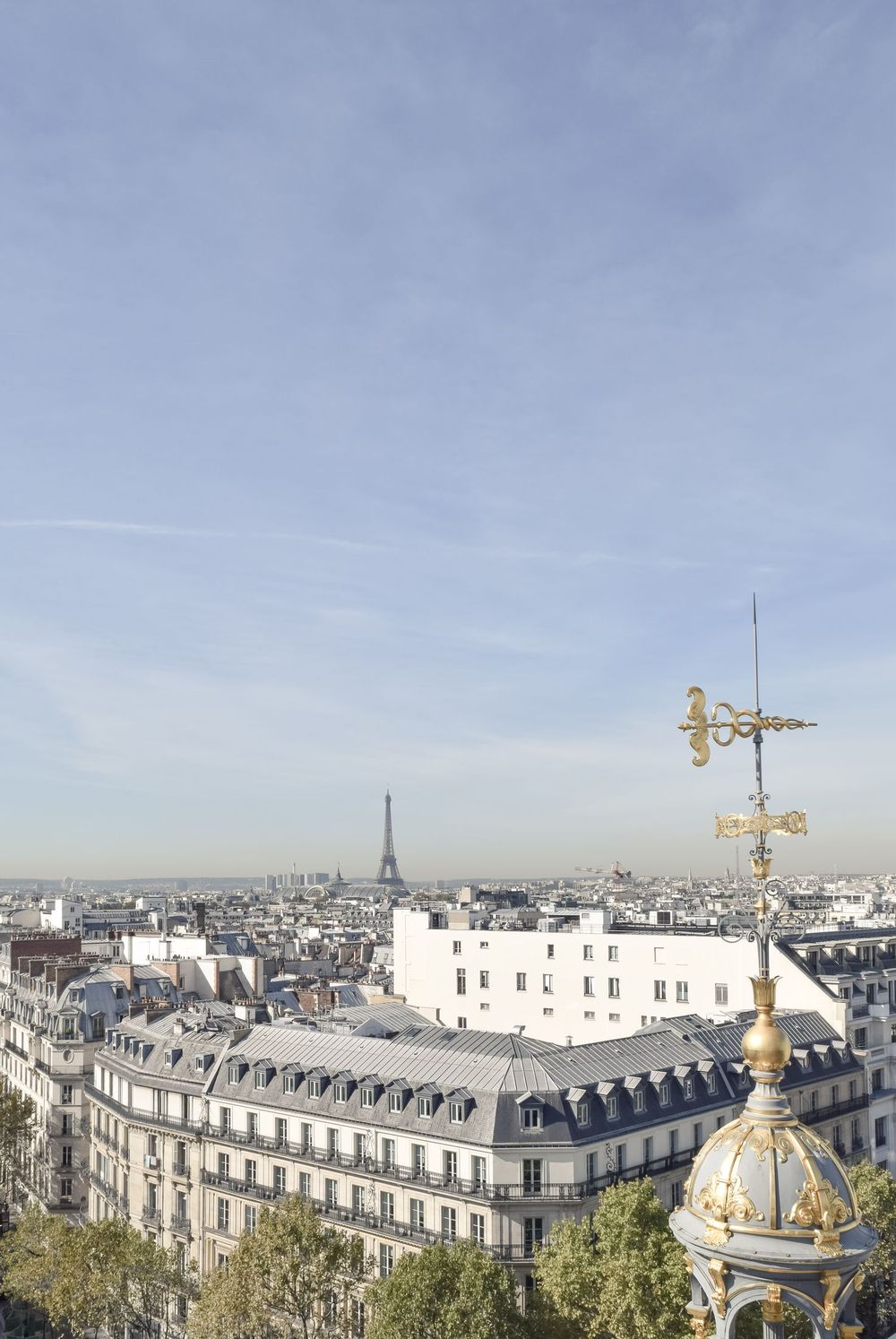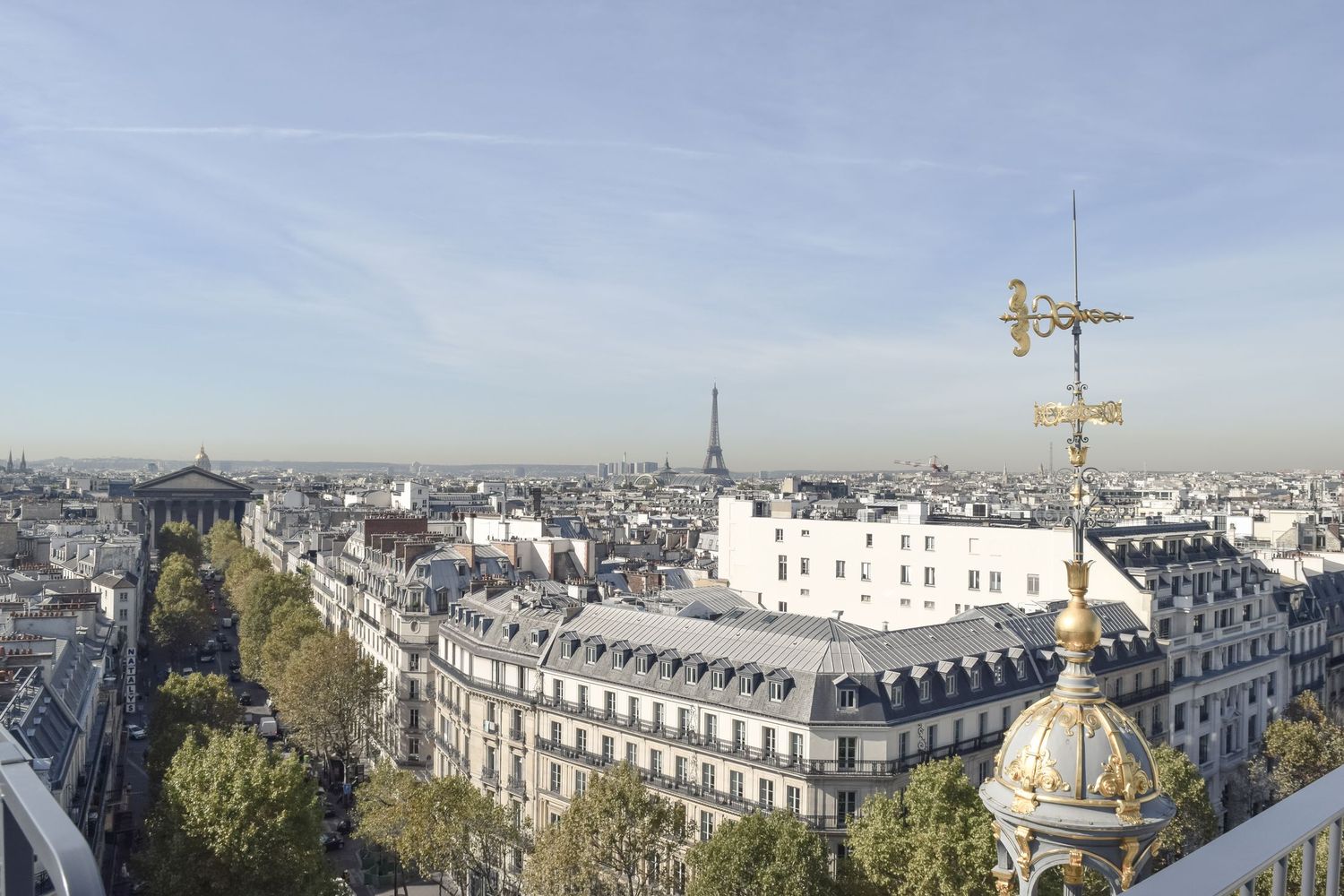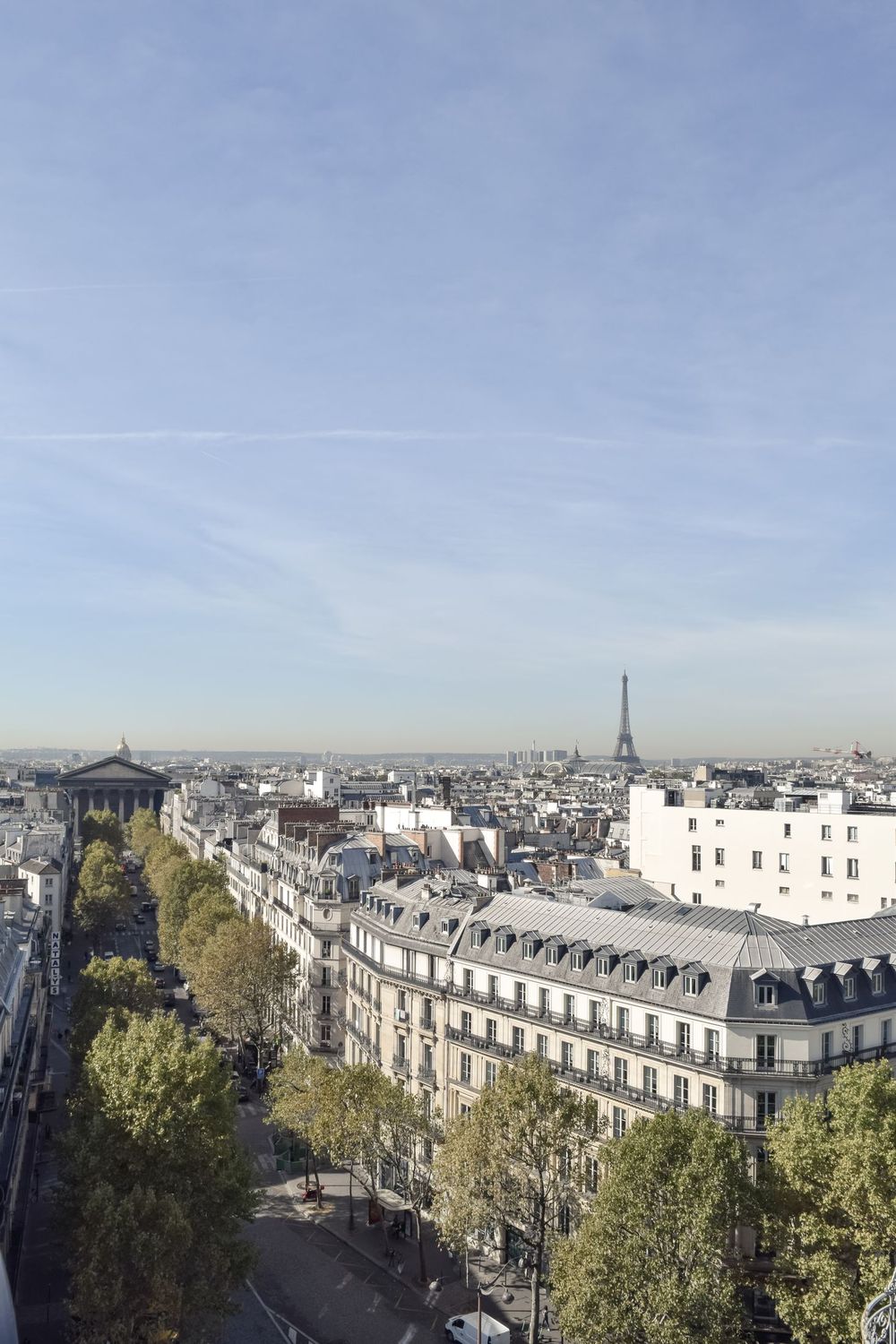 Le Printemps
64 Boulevard Haussmann
75009 Paris