The Musée Jacquemart-André is an elegant museum located in Paris' chic 8th arrondissement. It is privately operated and was the former home of Édouard André, a French banker and politician, and Nélie Jacquemart. The museum was opened to share the couple's art collection with the world. André collected paintings, furniture and artistic objects until his death in 1894. The mansion which houses his collection was built in 1869 by the architect Henri Parent, and completed in 1875. Some rooms were featured in the 1958 film, Gigi.
The museum was currently showing an enormous collection of Italian masters art from the Middle Ages. I was shocked at the bright colors of these paintings, and got a chance to tour the special exhibition "La Collection Alana" during my visit. The collection of Italian renaissance paintings belongs to Alvaro Saieh et Ana Guzmán, a Chilean couple. Apparently the collection is rarely loaned and spans from the 13th to the 17th century.
Let's take a quick tour of my favorite parts of this small Parisian museum.
The Staircase
The staircase is the most grandiose element of this museum. A large fresco painted in 1745 by Giambattista Tiepolo is installed on the adjacent wall, purchased in Italy by the Jacquemart-Andrés in 1893. The fresco shows Henri III returning from Poland to take over the throne of France from this brother Charles IX. He traveled through Venice where he was met by the Doge Contarini.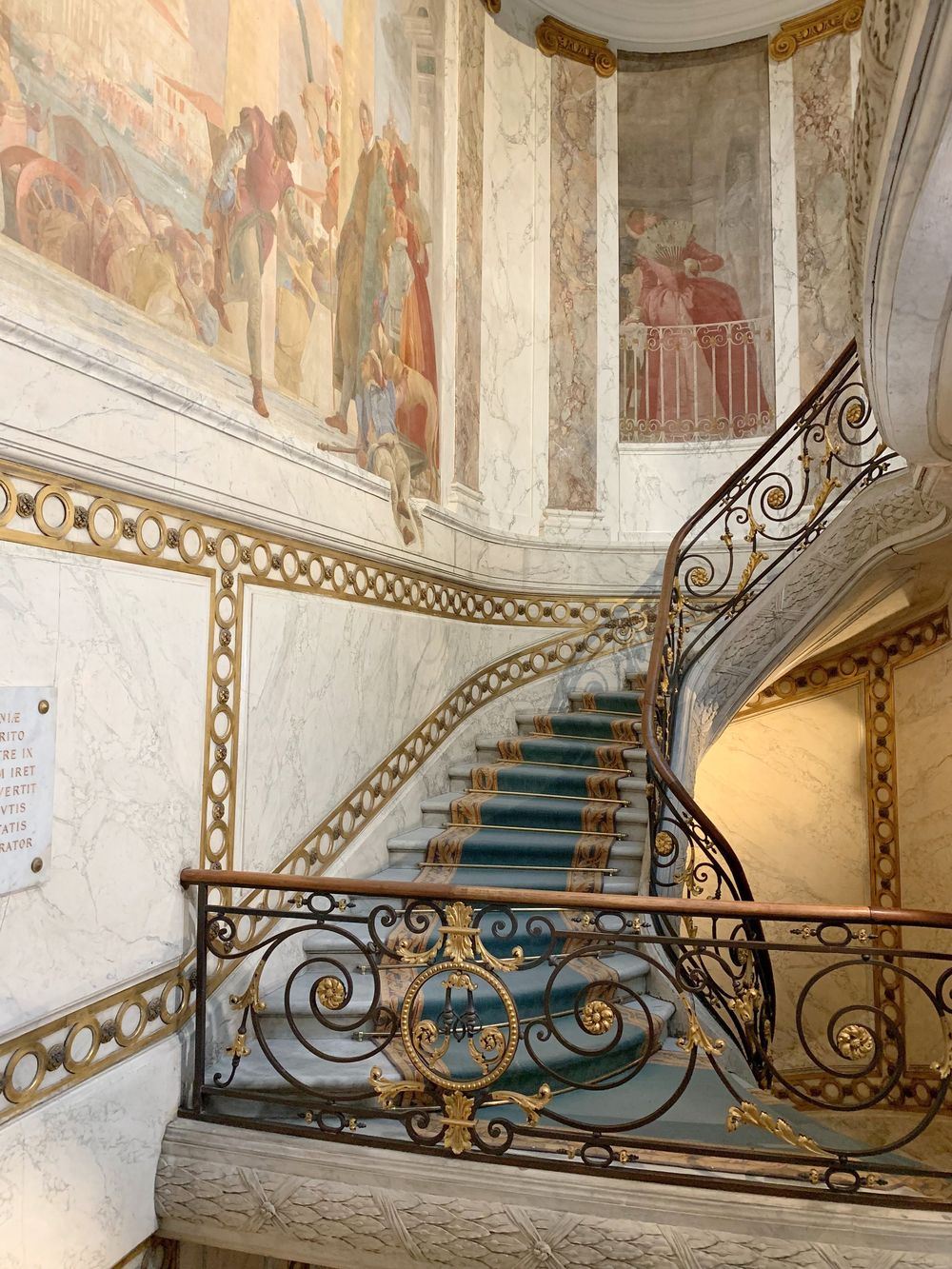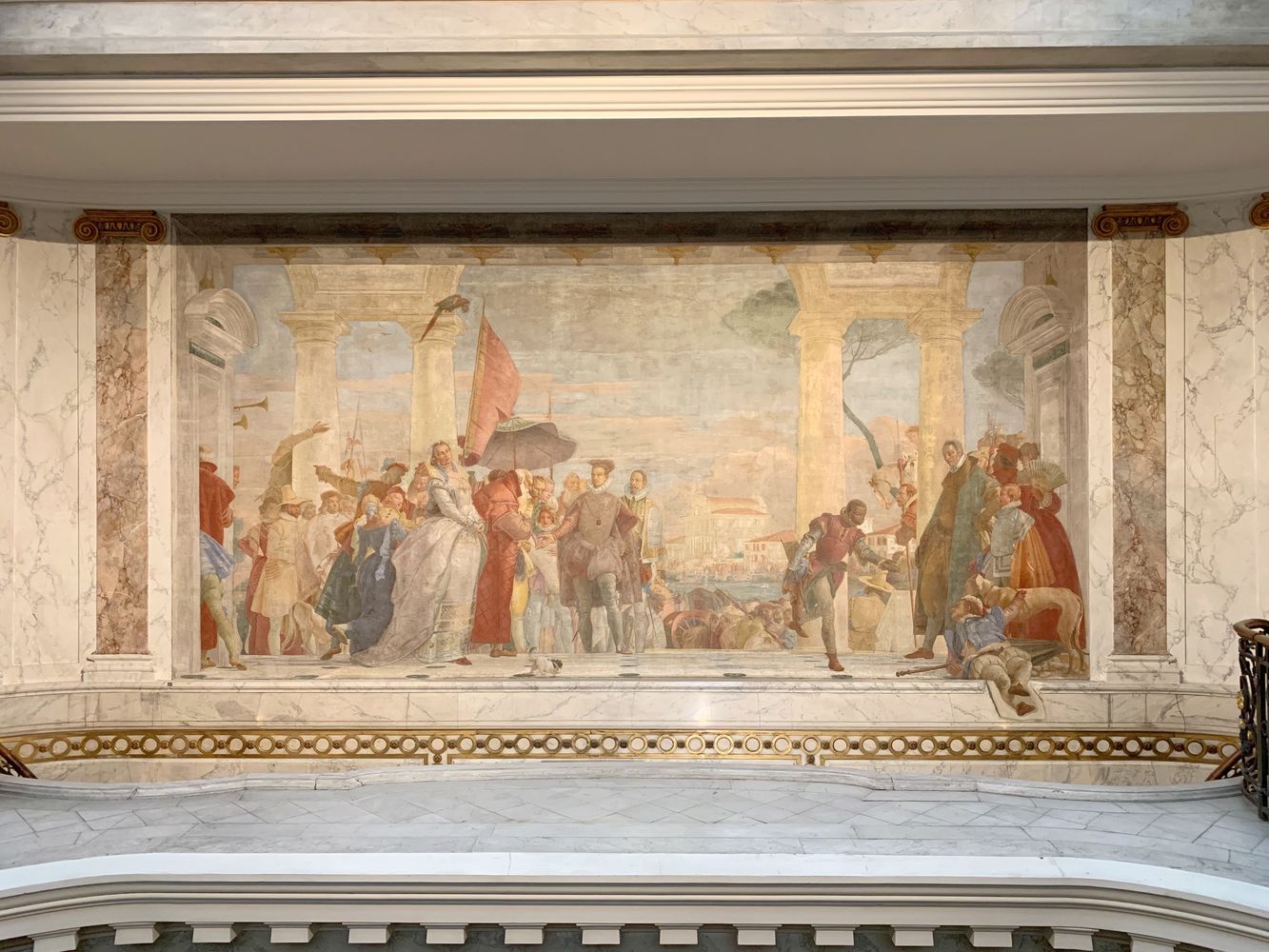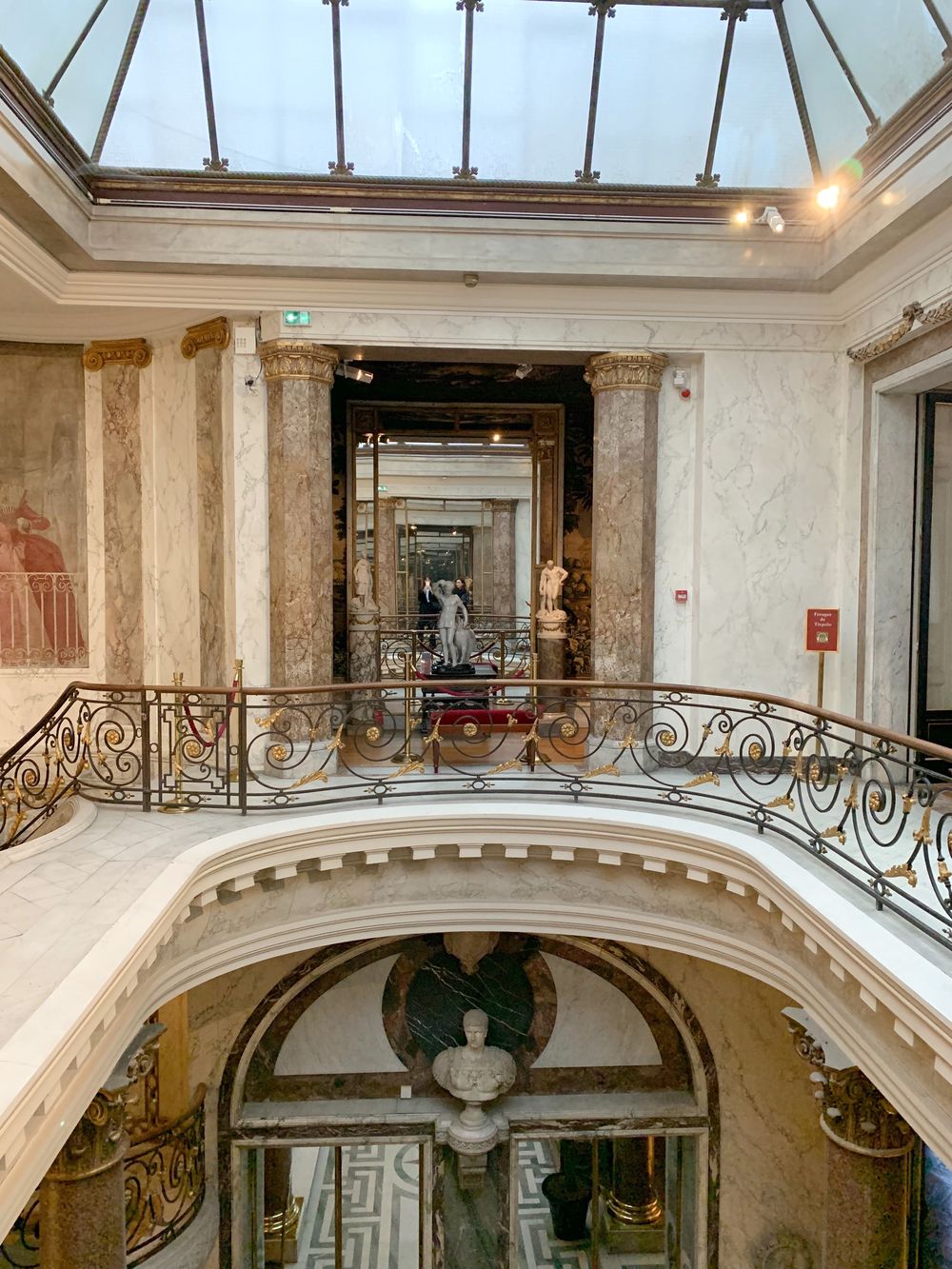 The Permanent Collection
The Jacquemart-André museum offers its own colleciton of permanent works on display from the couple's art collection. You get the chance to admire these pieces in the context of the Jacquemart-André home.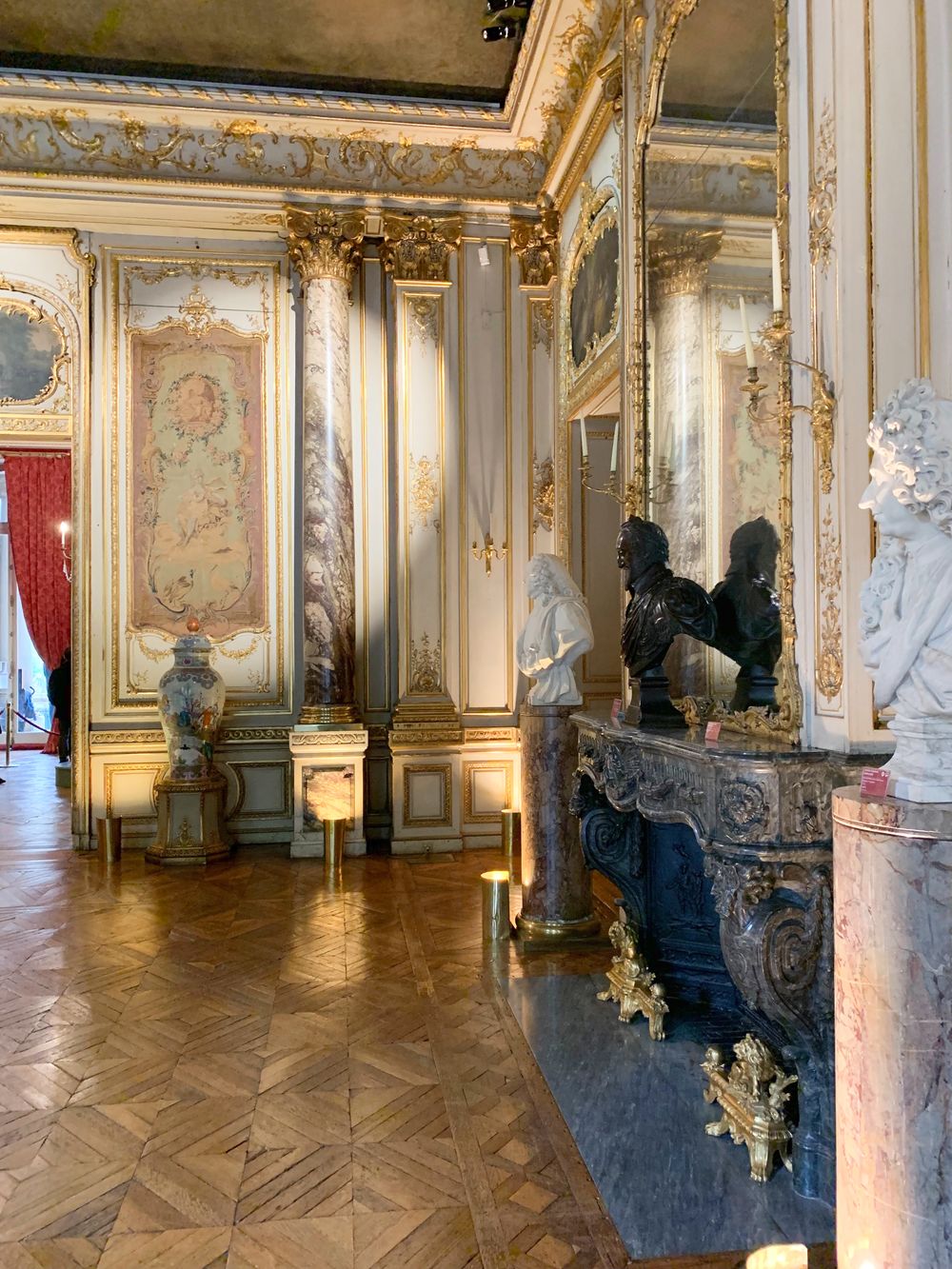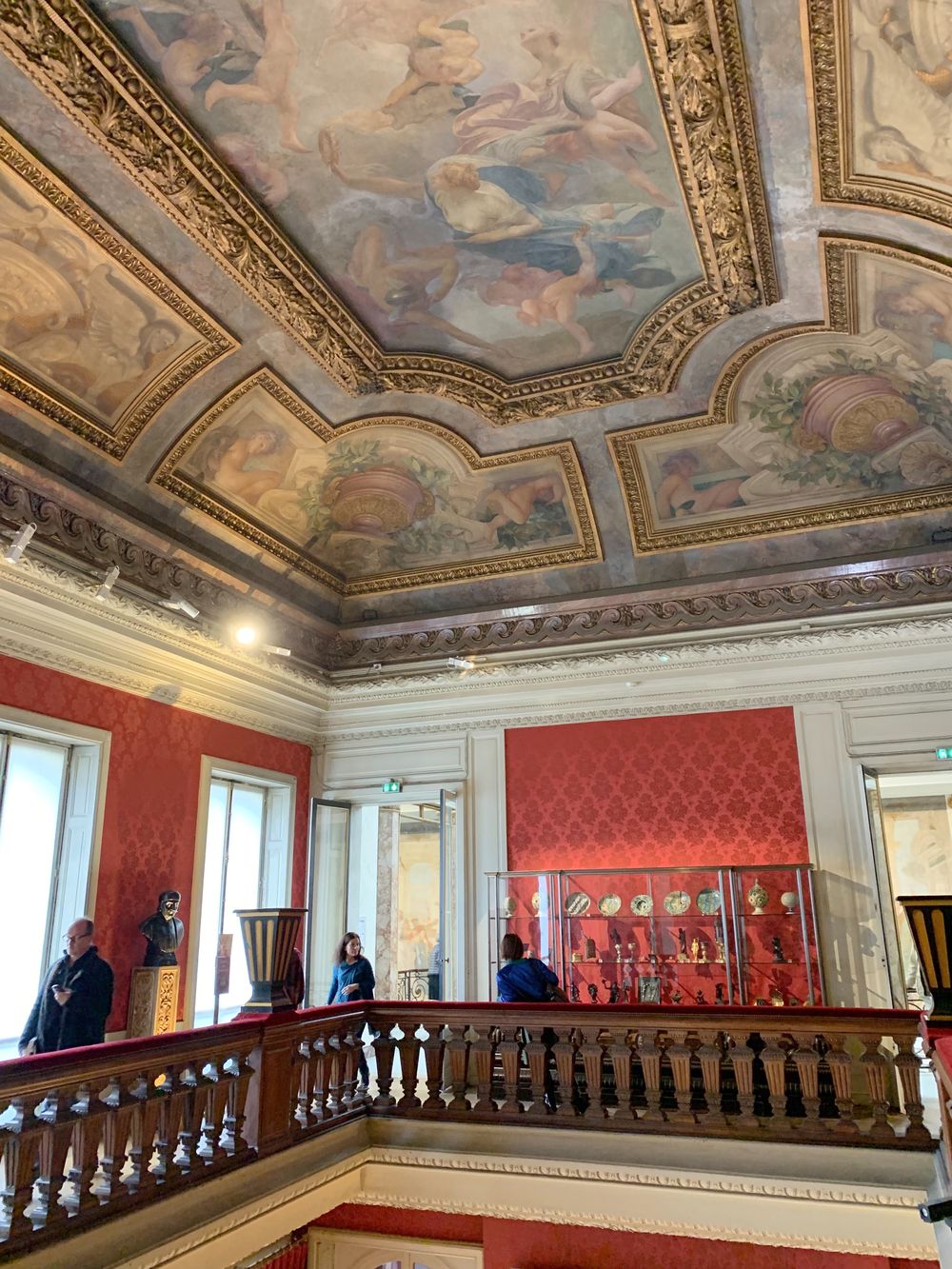 Here we see La vierge et l'Enfant entre deux saints by Atelier d'Andrea Mantegna, 15th century: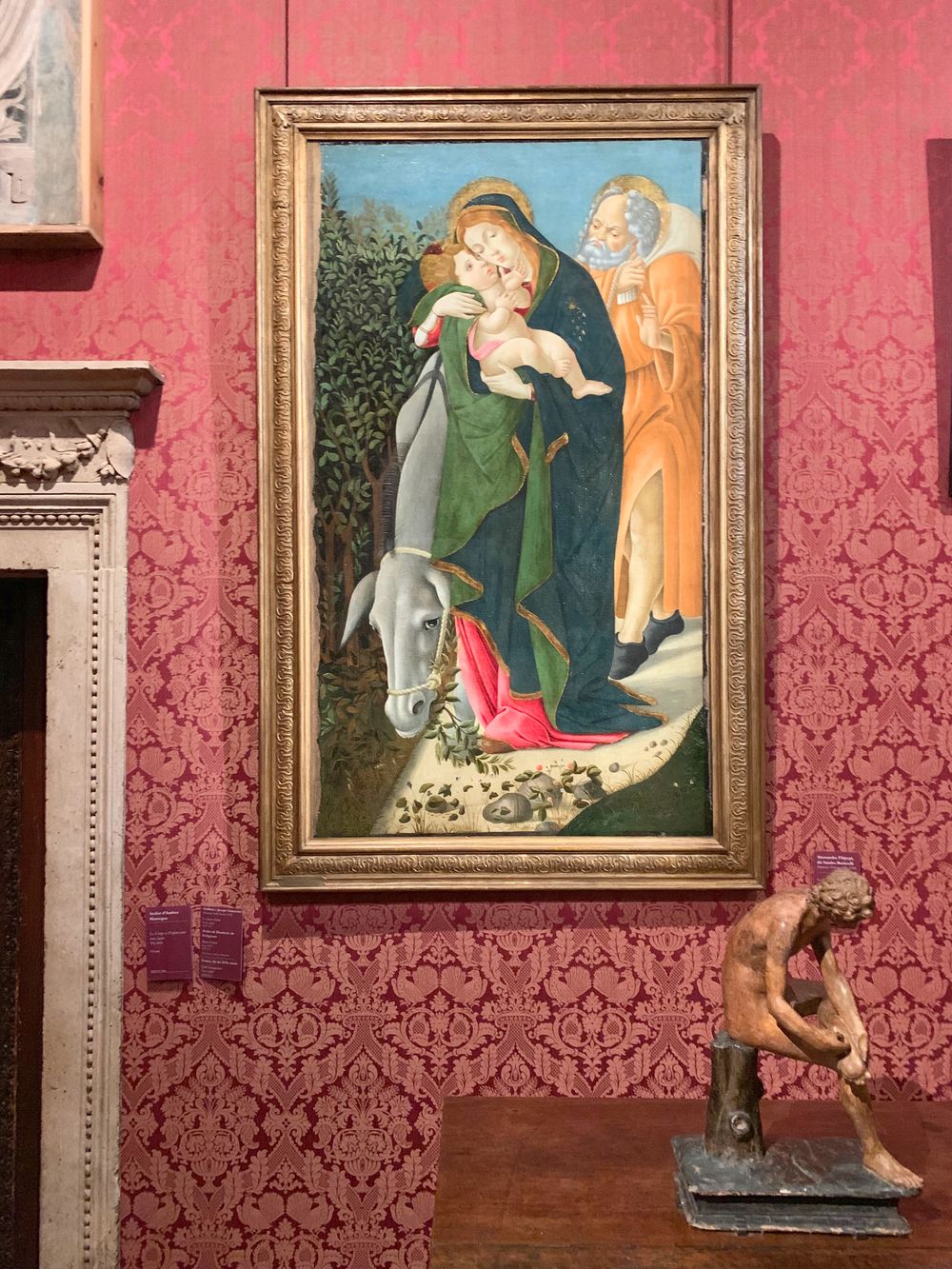 La Chambre de Madame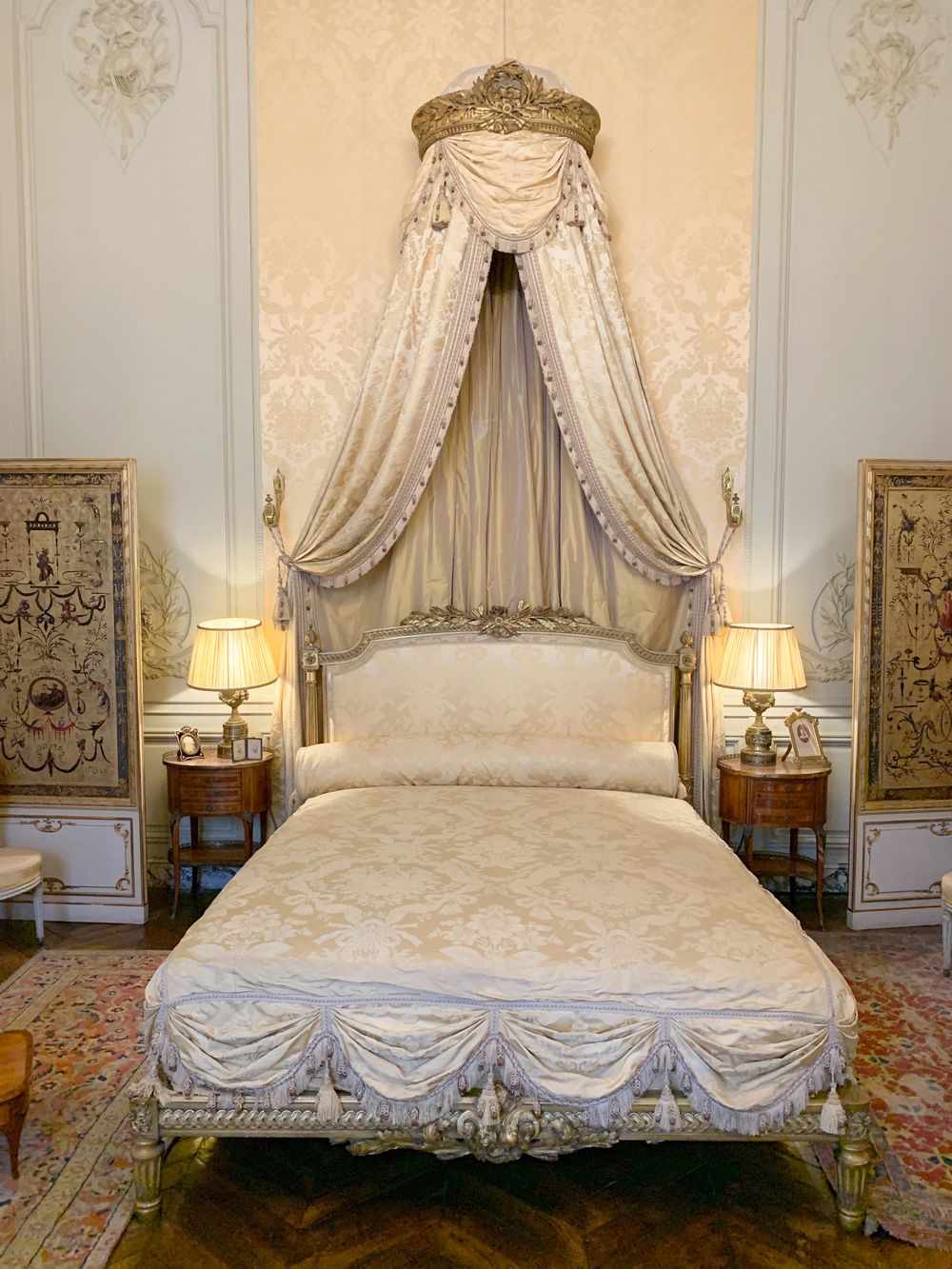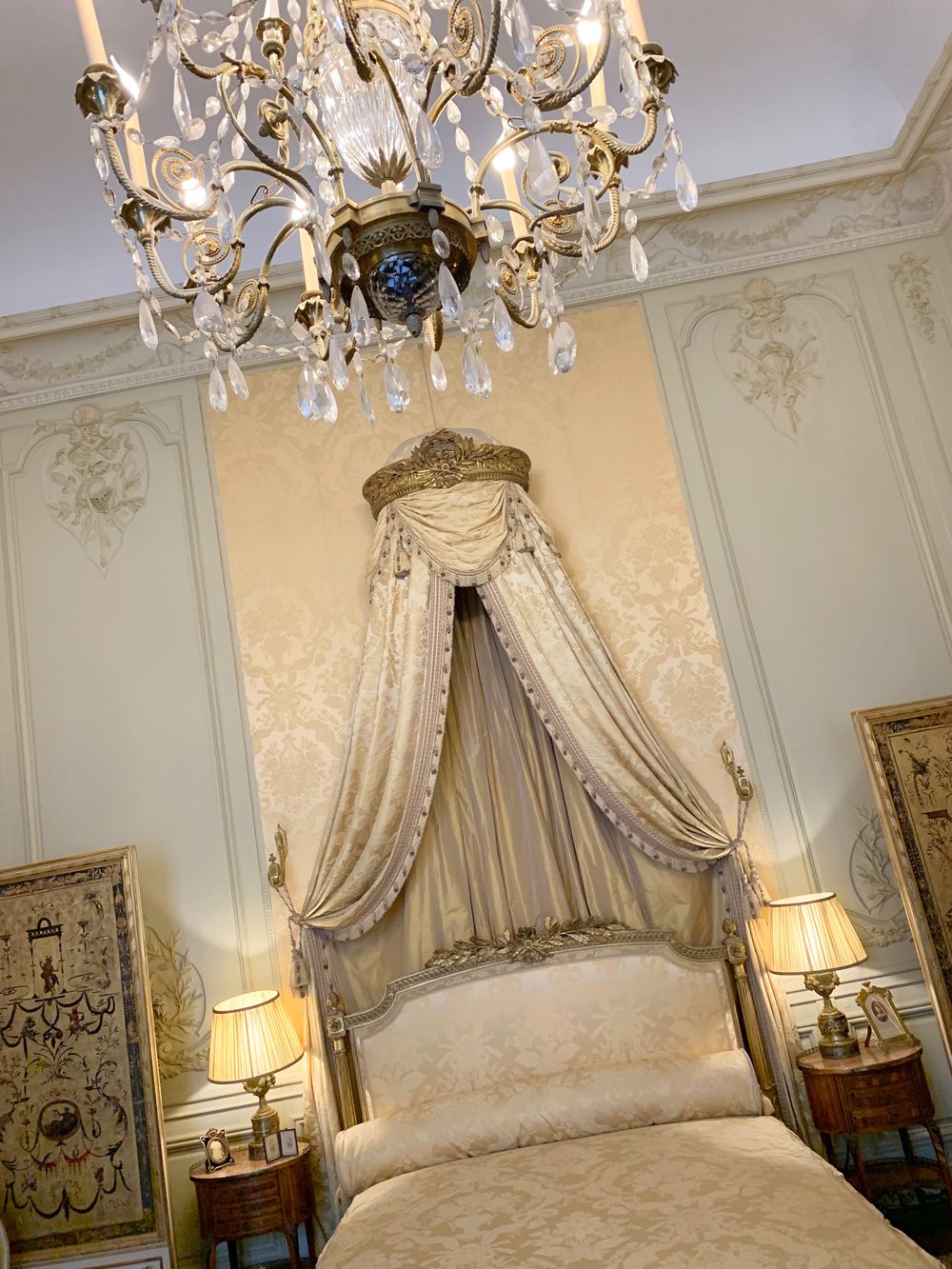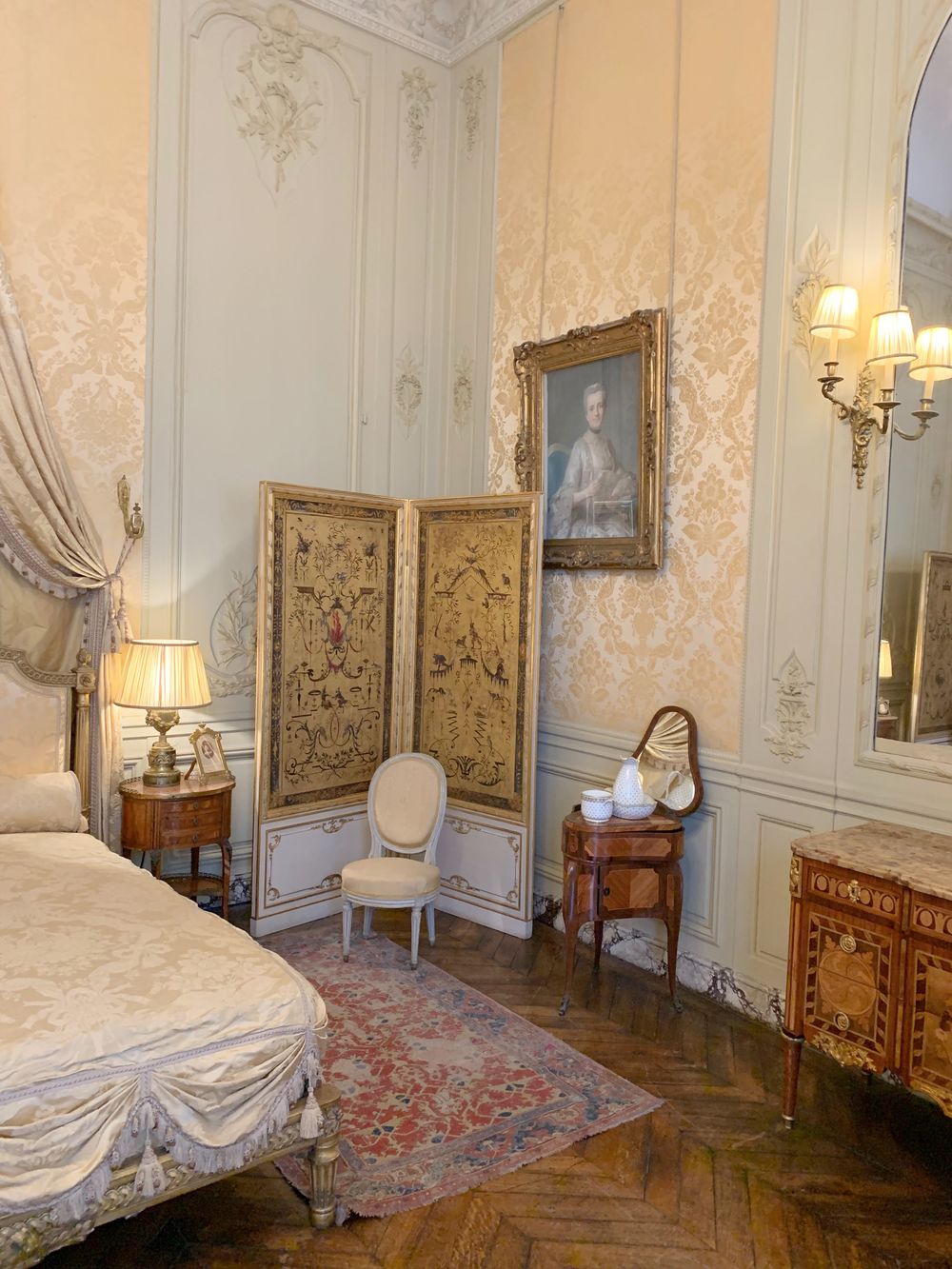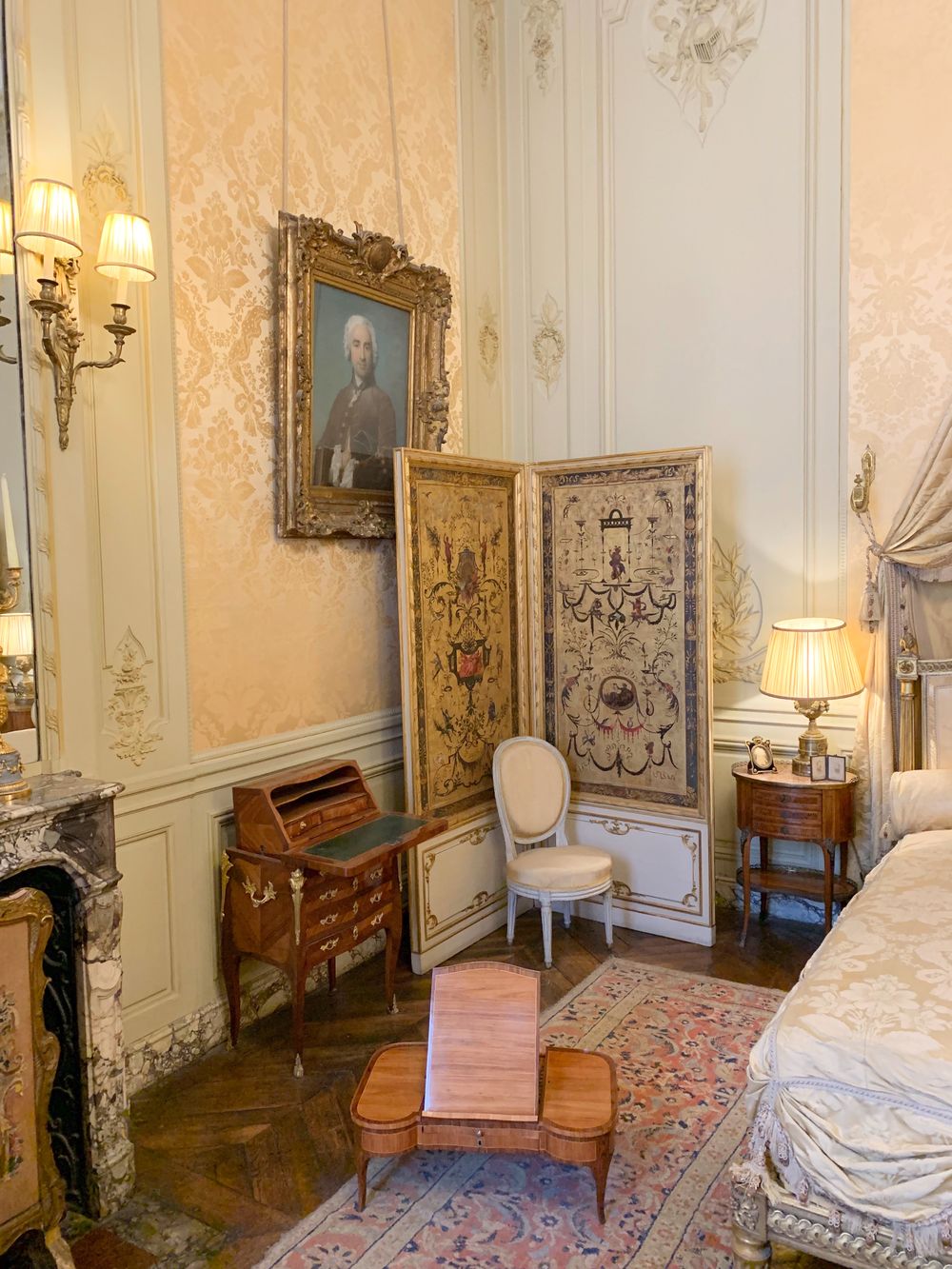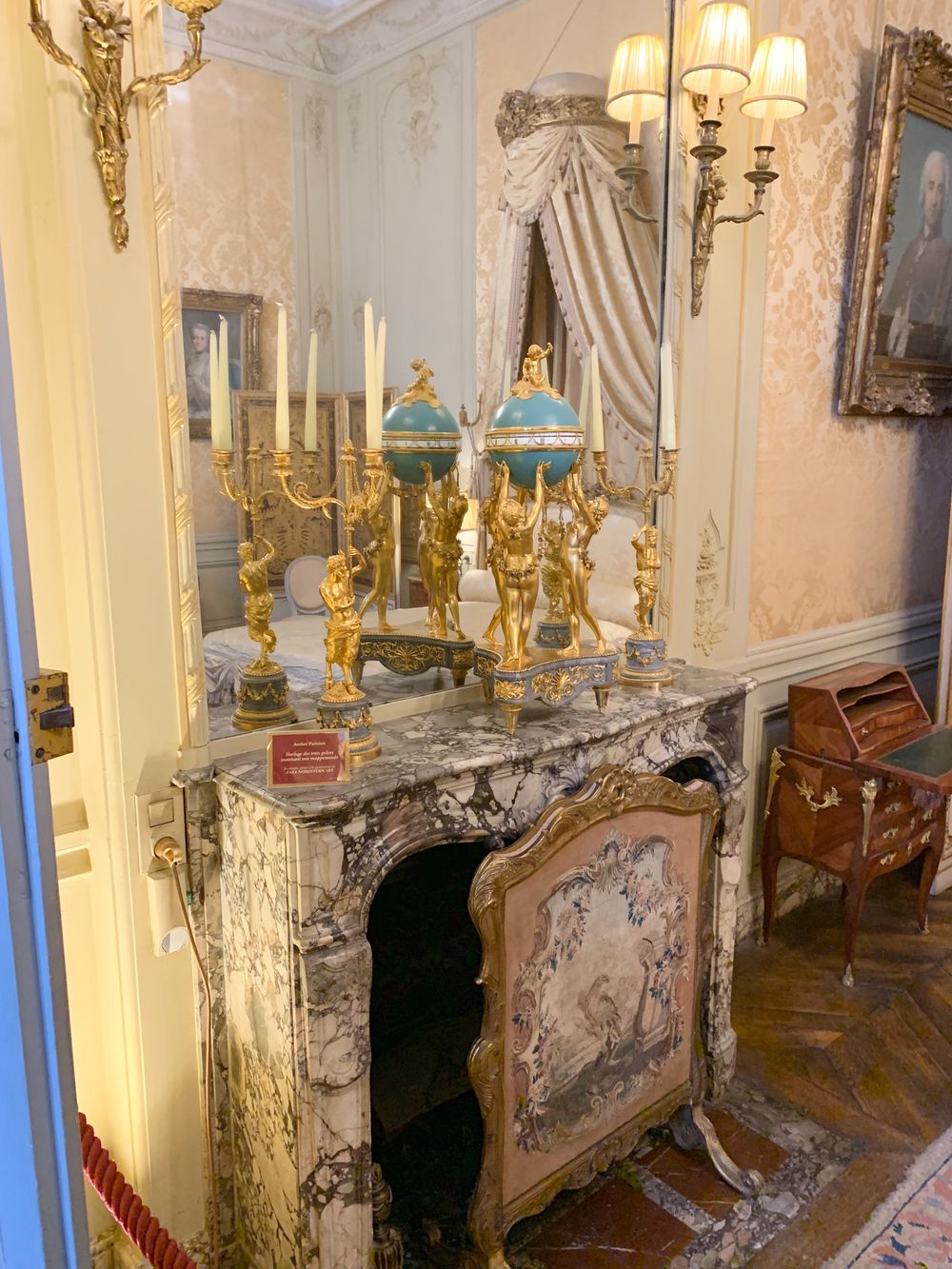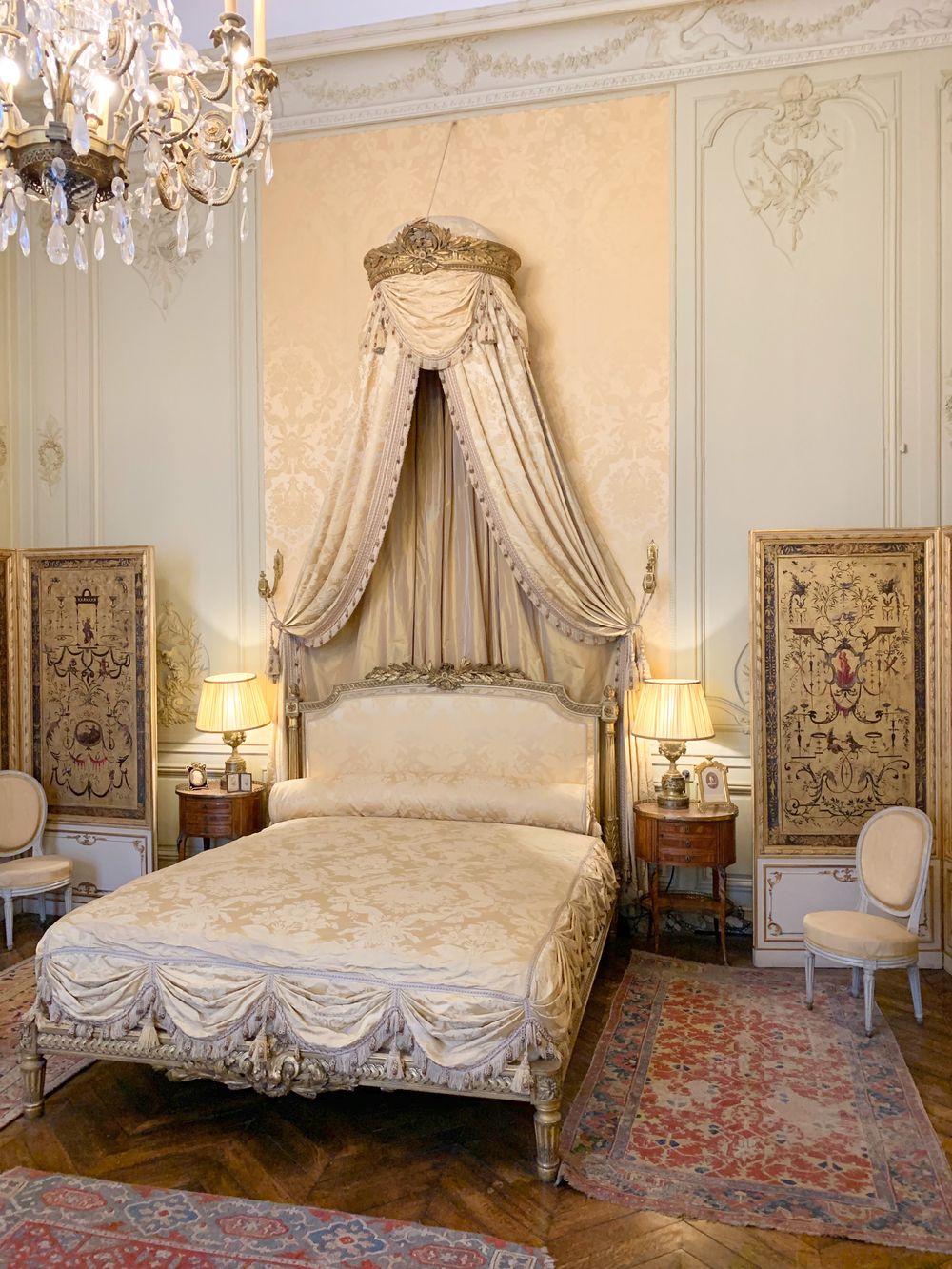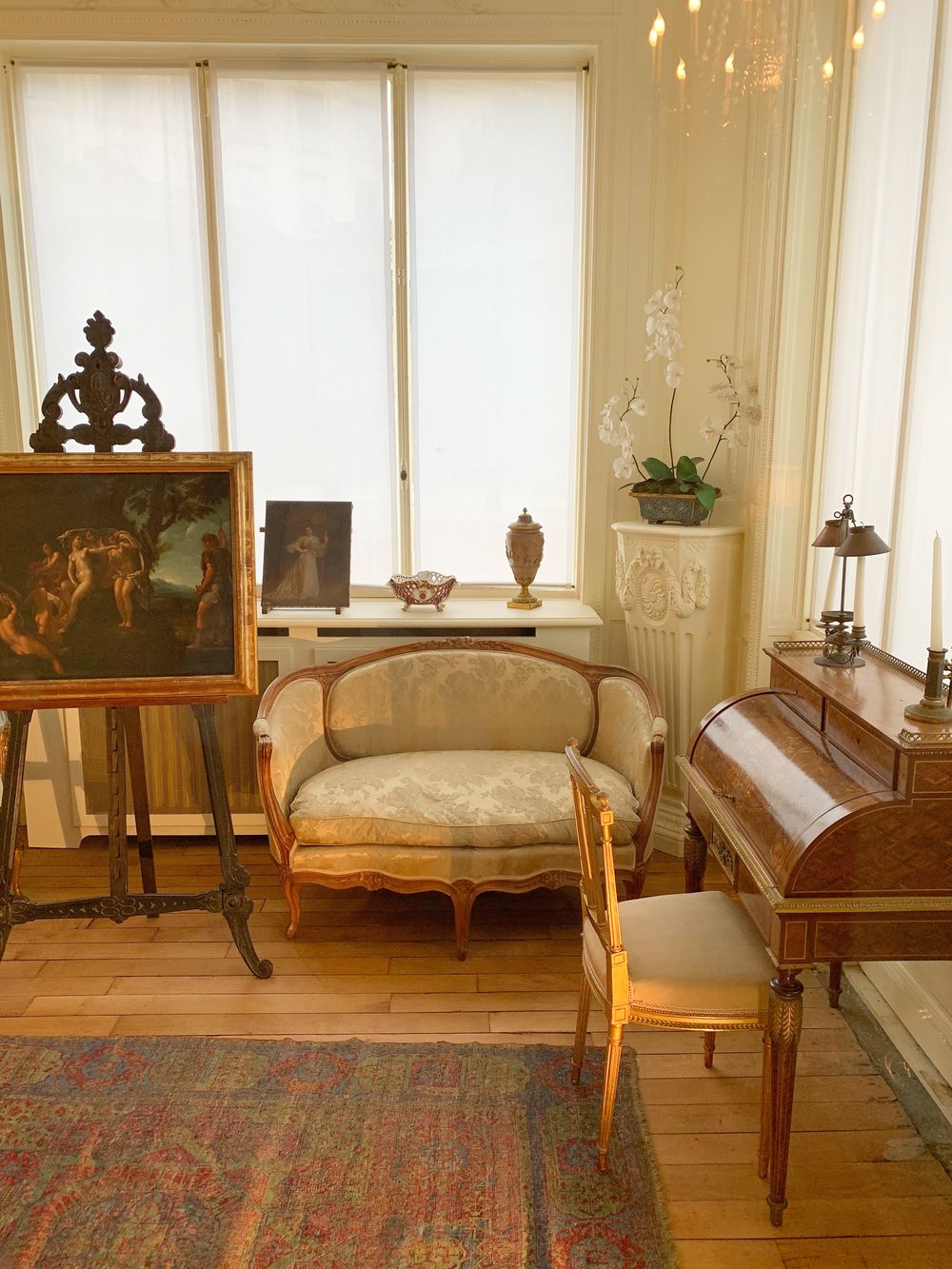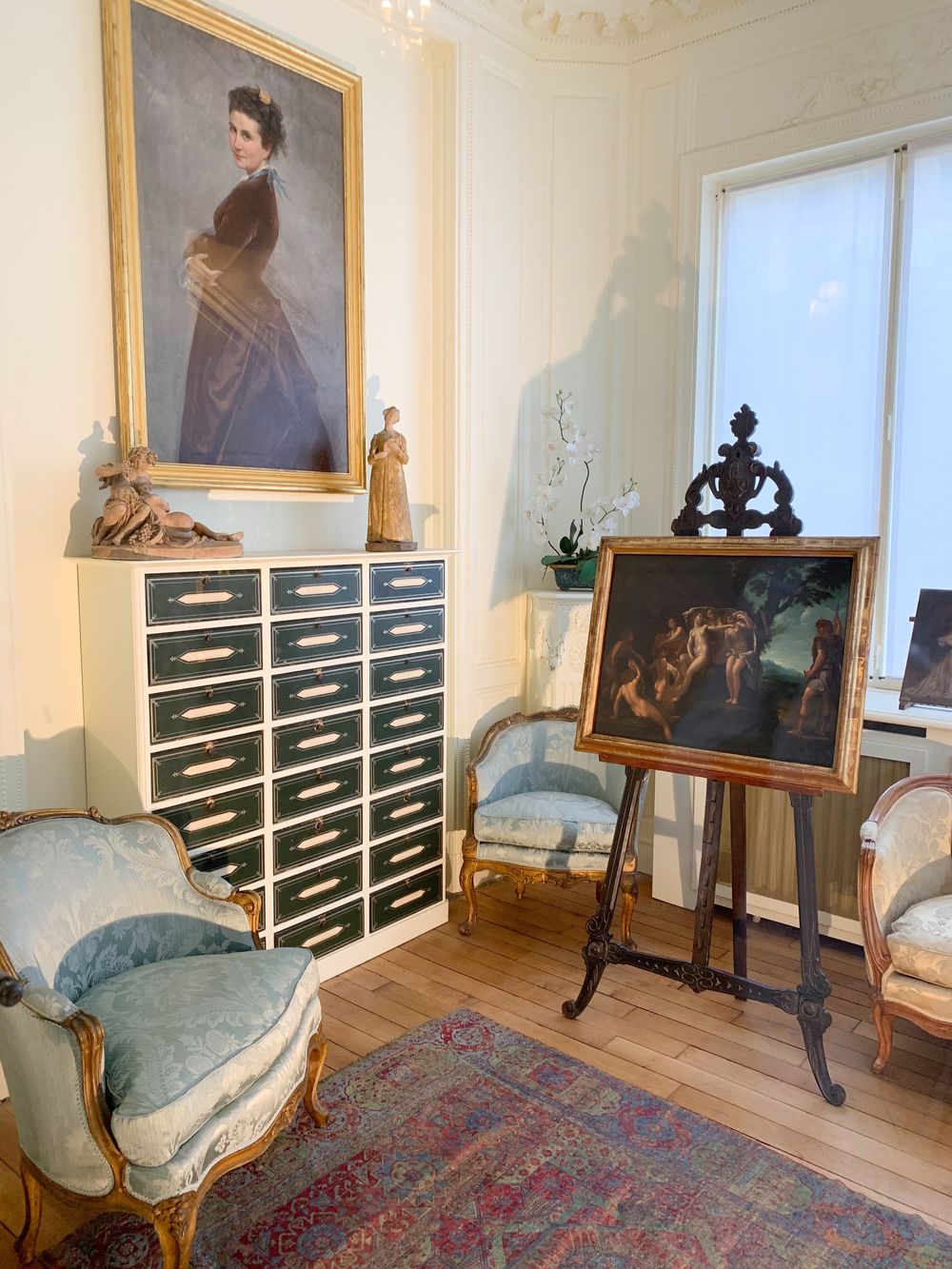 An adjacent blue wallpaper living room: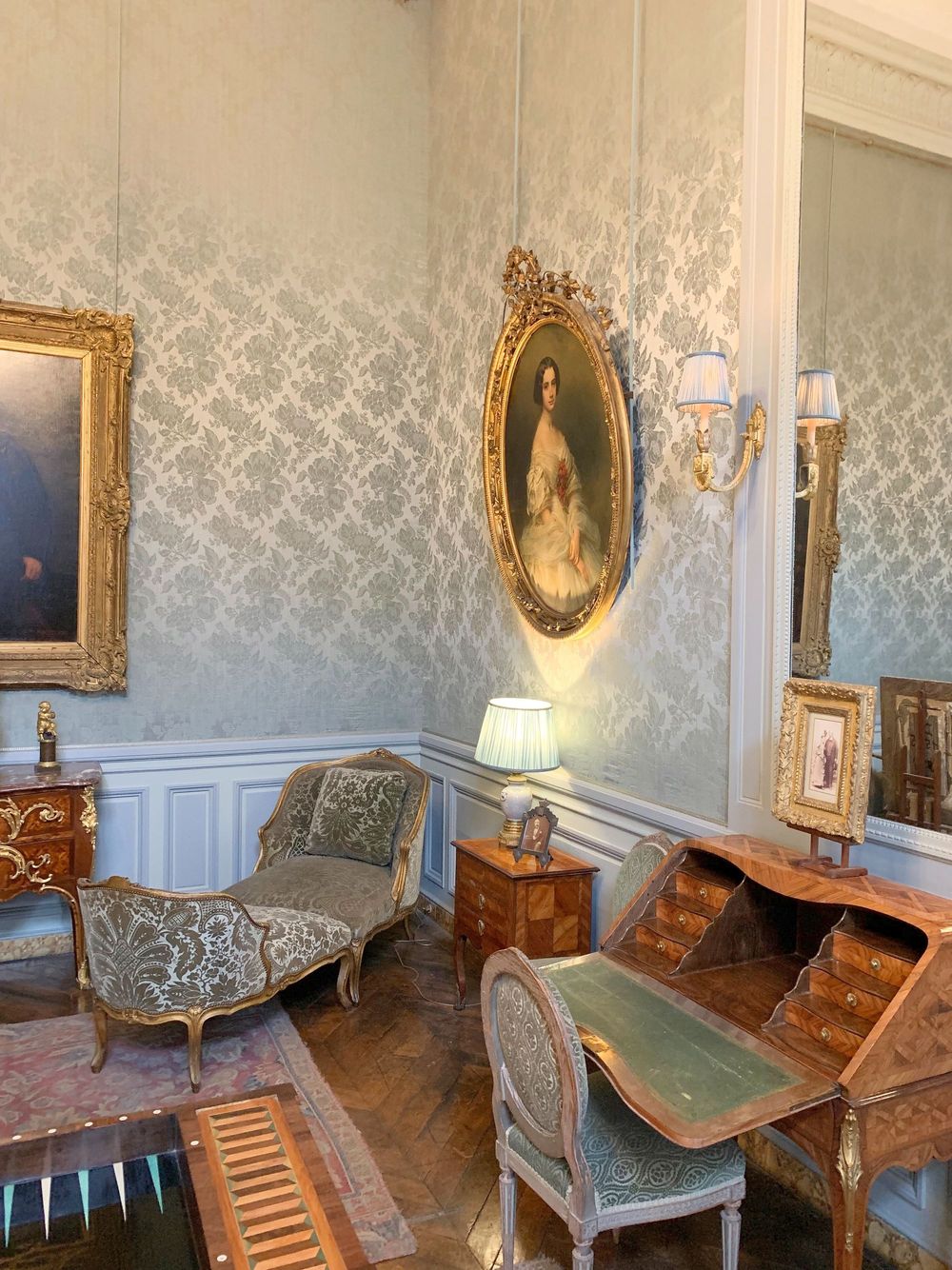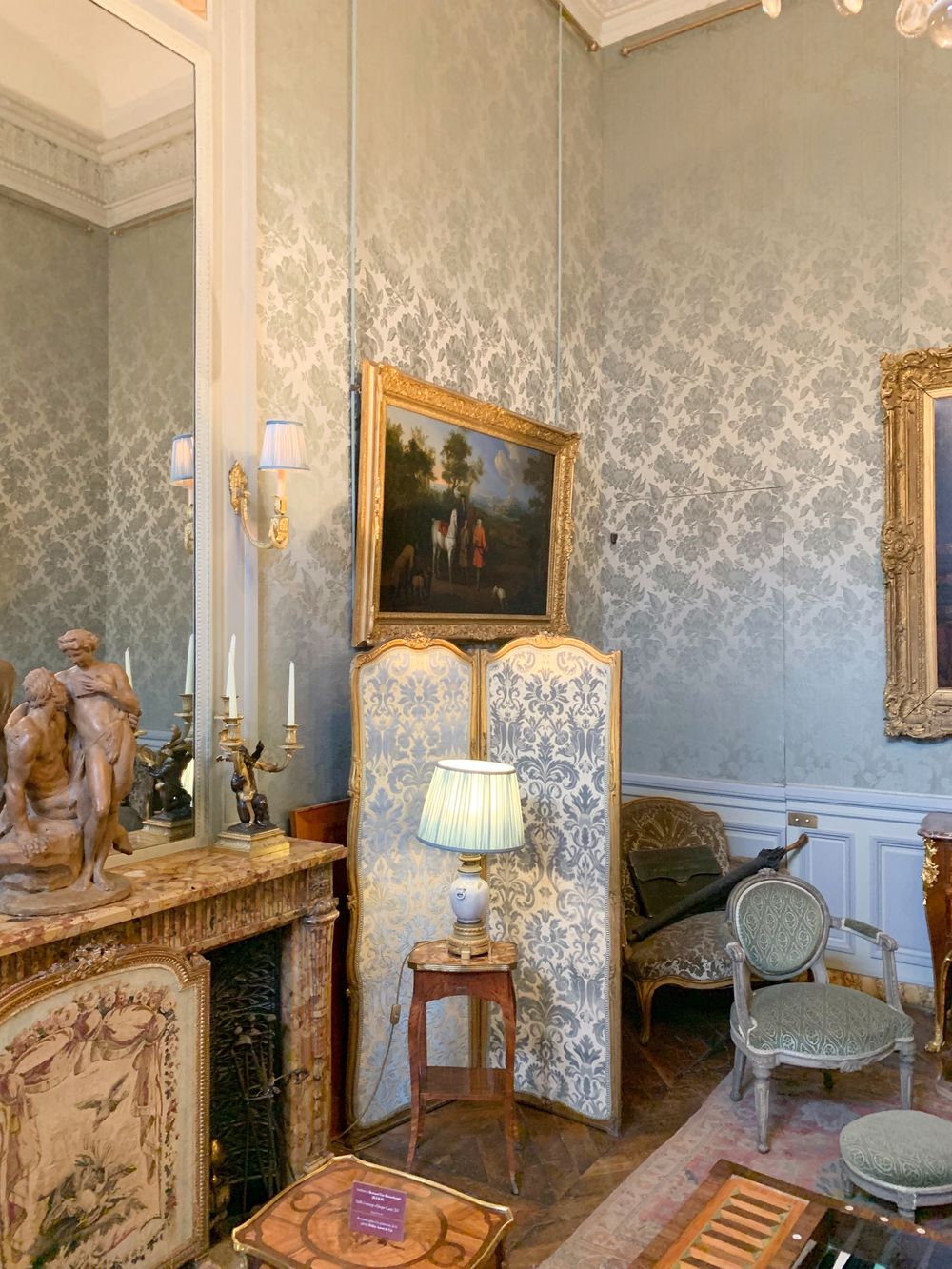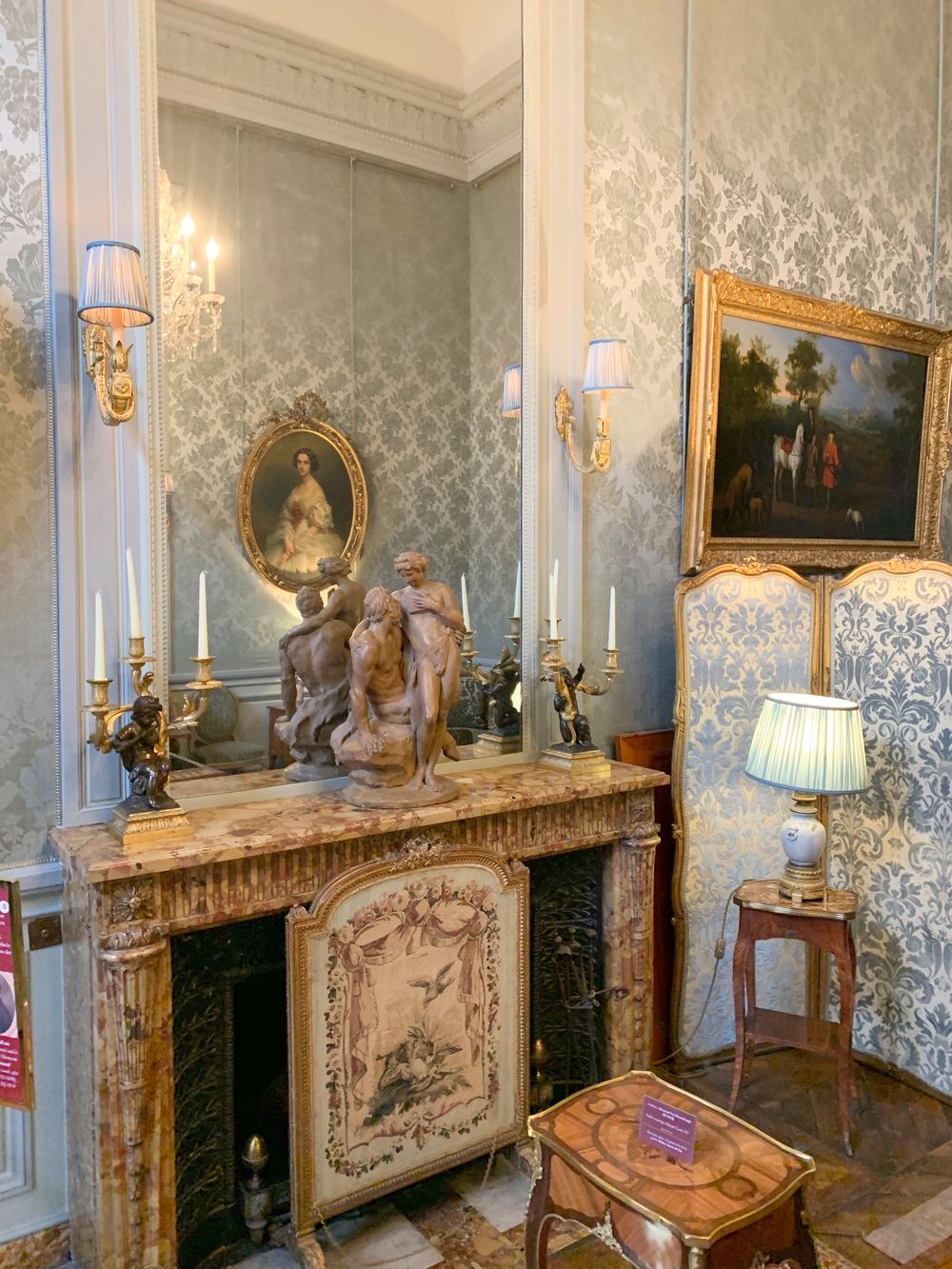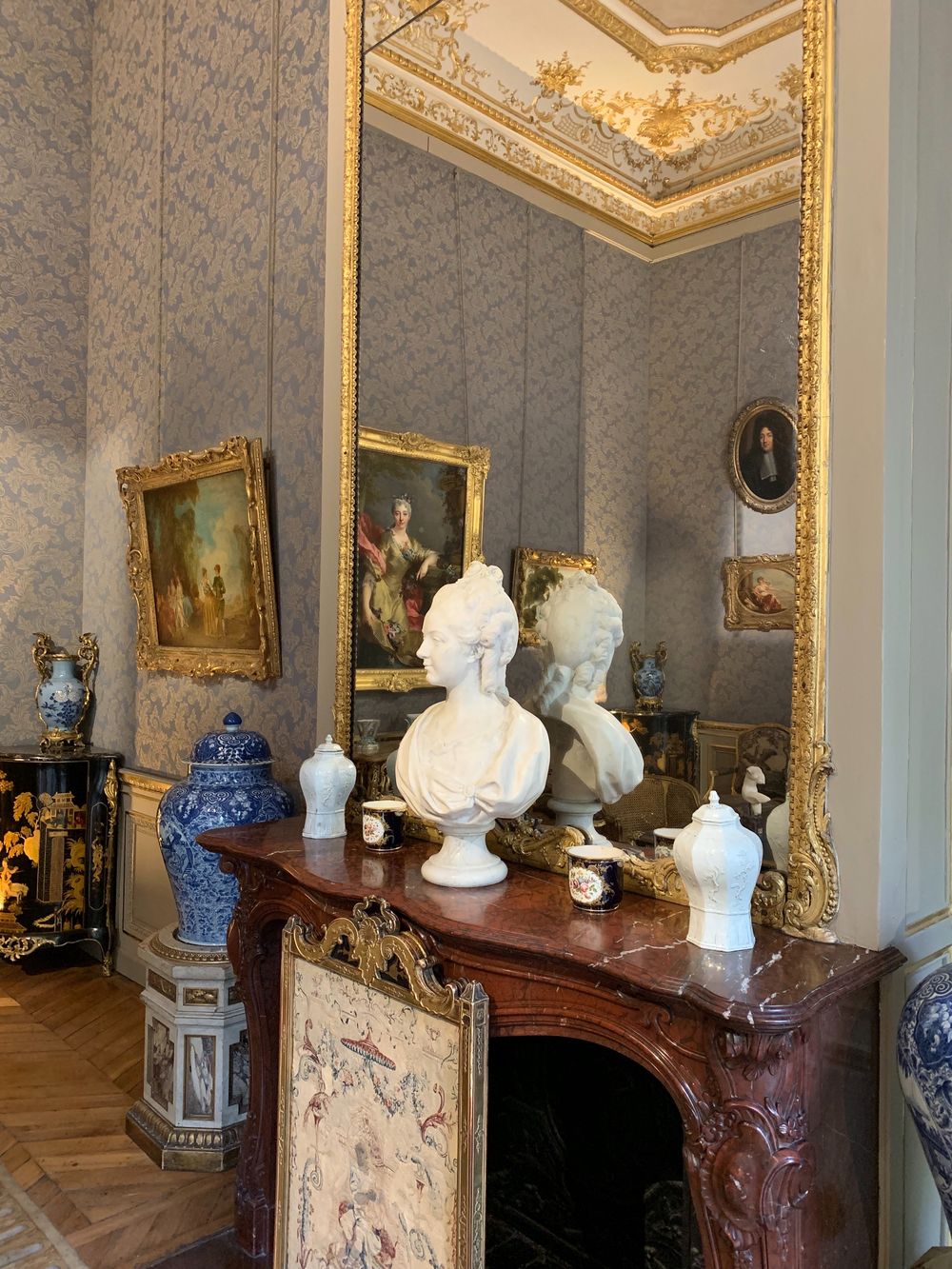 La Chambre de Monsieur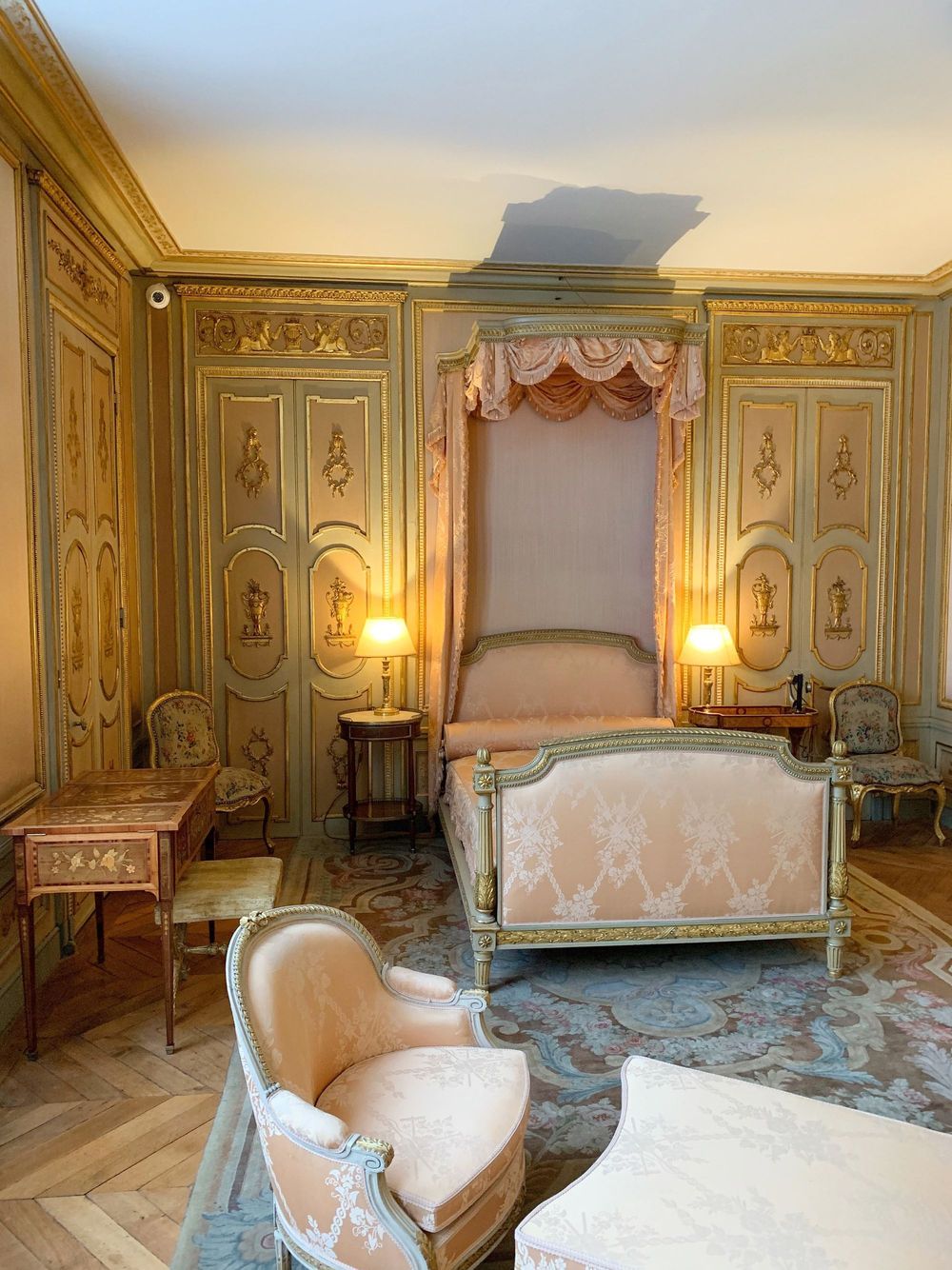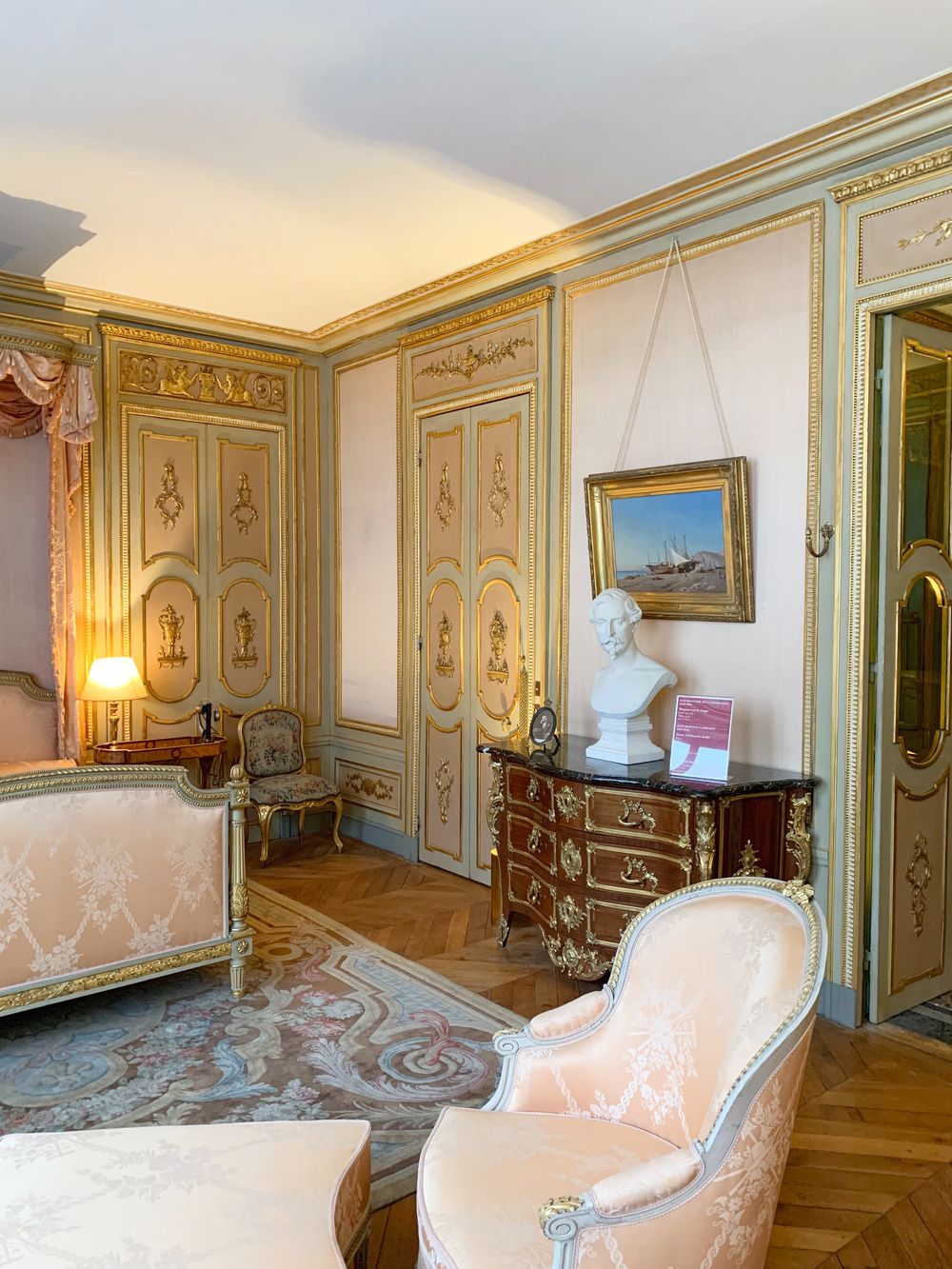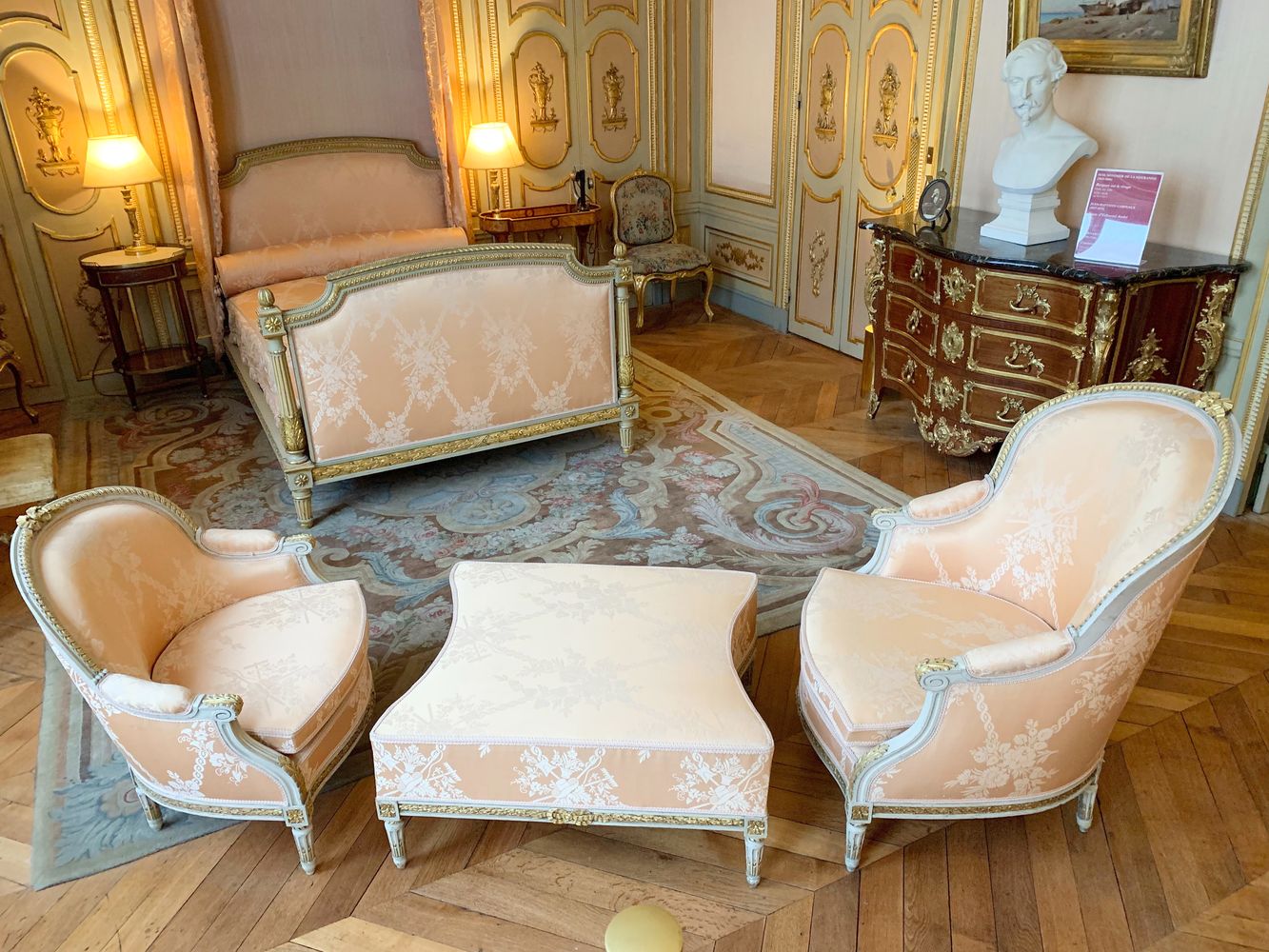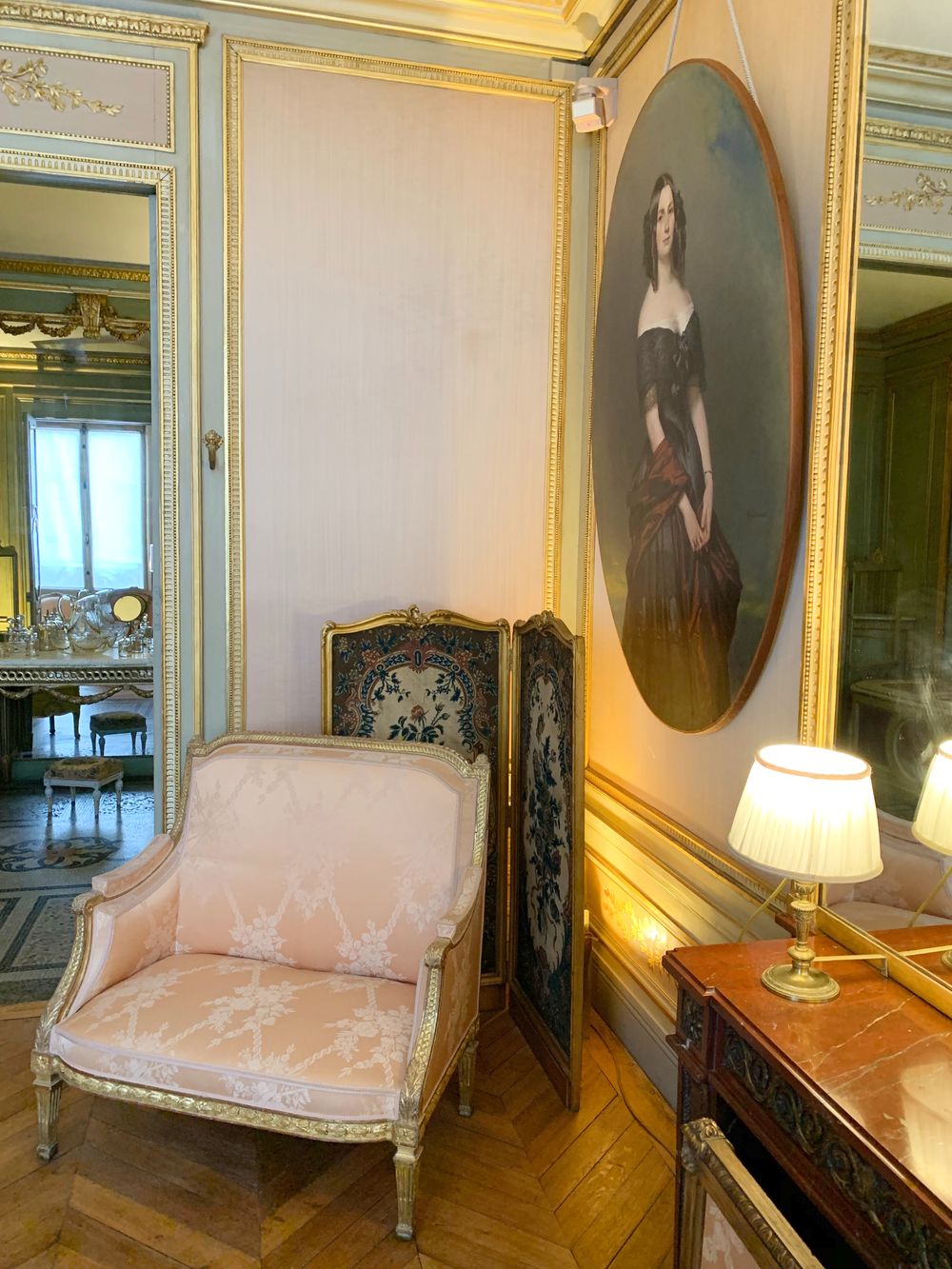 Le Salon des Tapisseries
This living room featured many tapistries installed on the walls. The largest was installed on the three walls and was called Tenture des jeux russiens. It was completed by the Manufacture royale de Beauvais in the 18th century.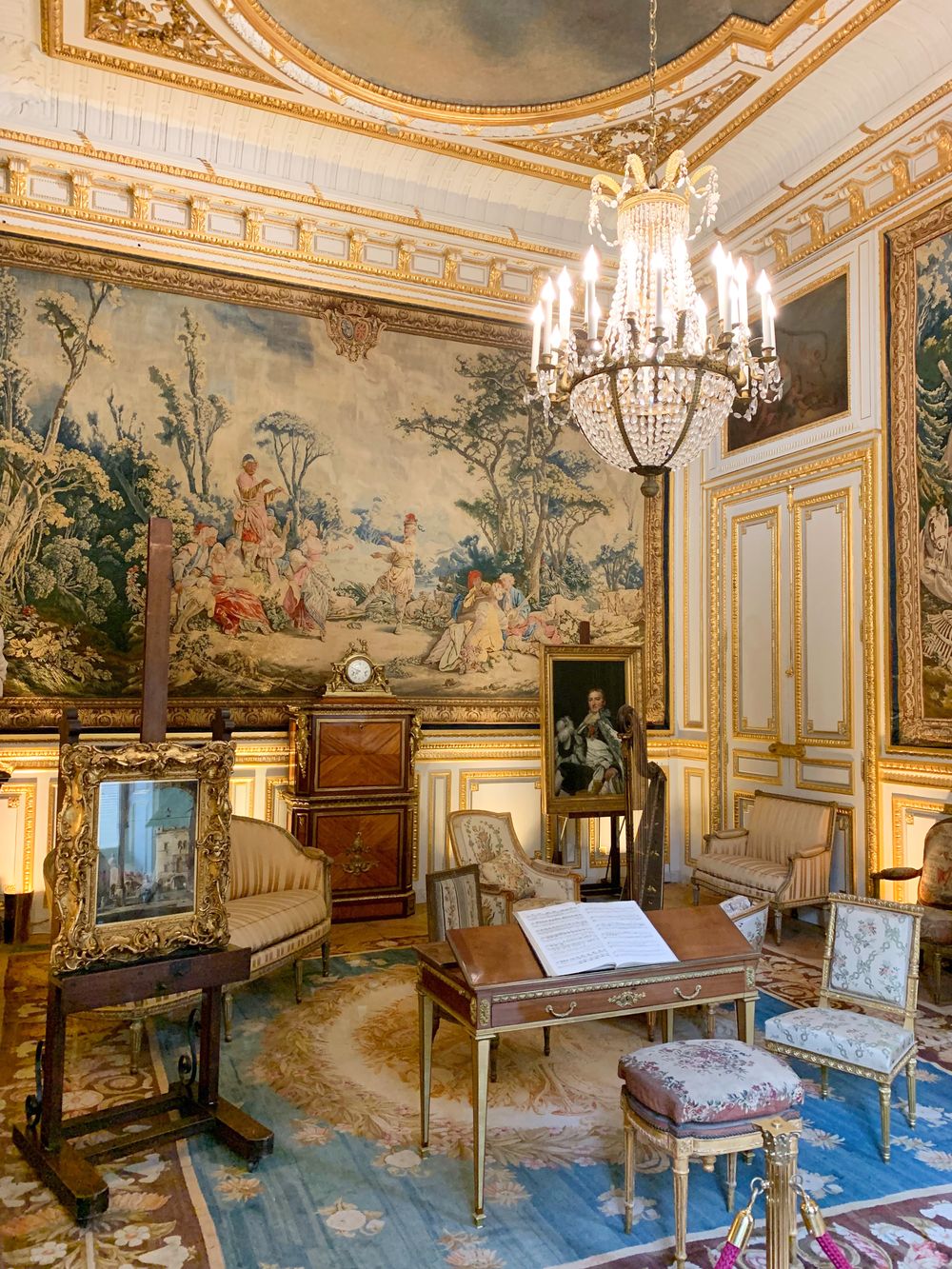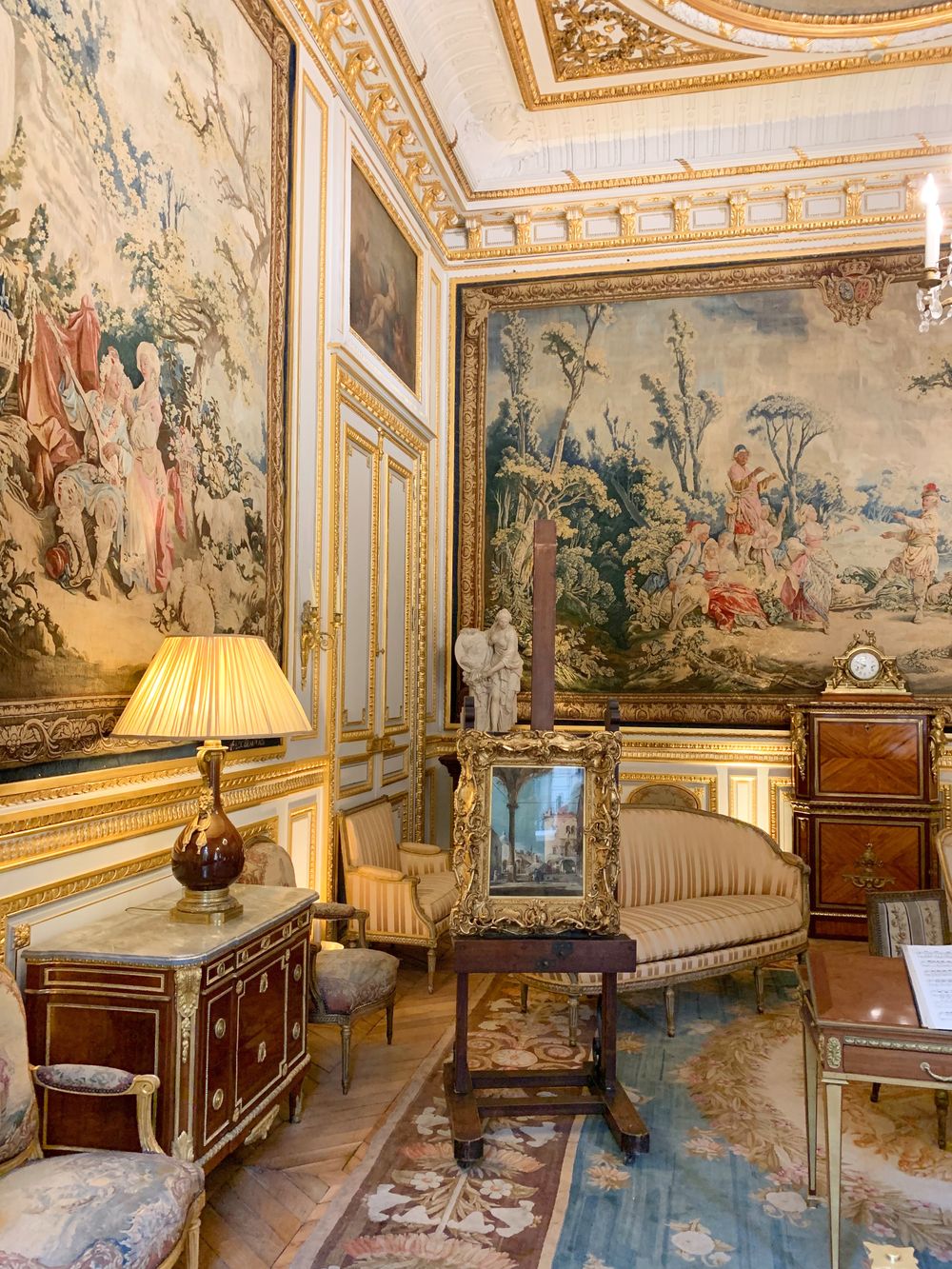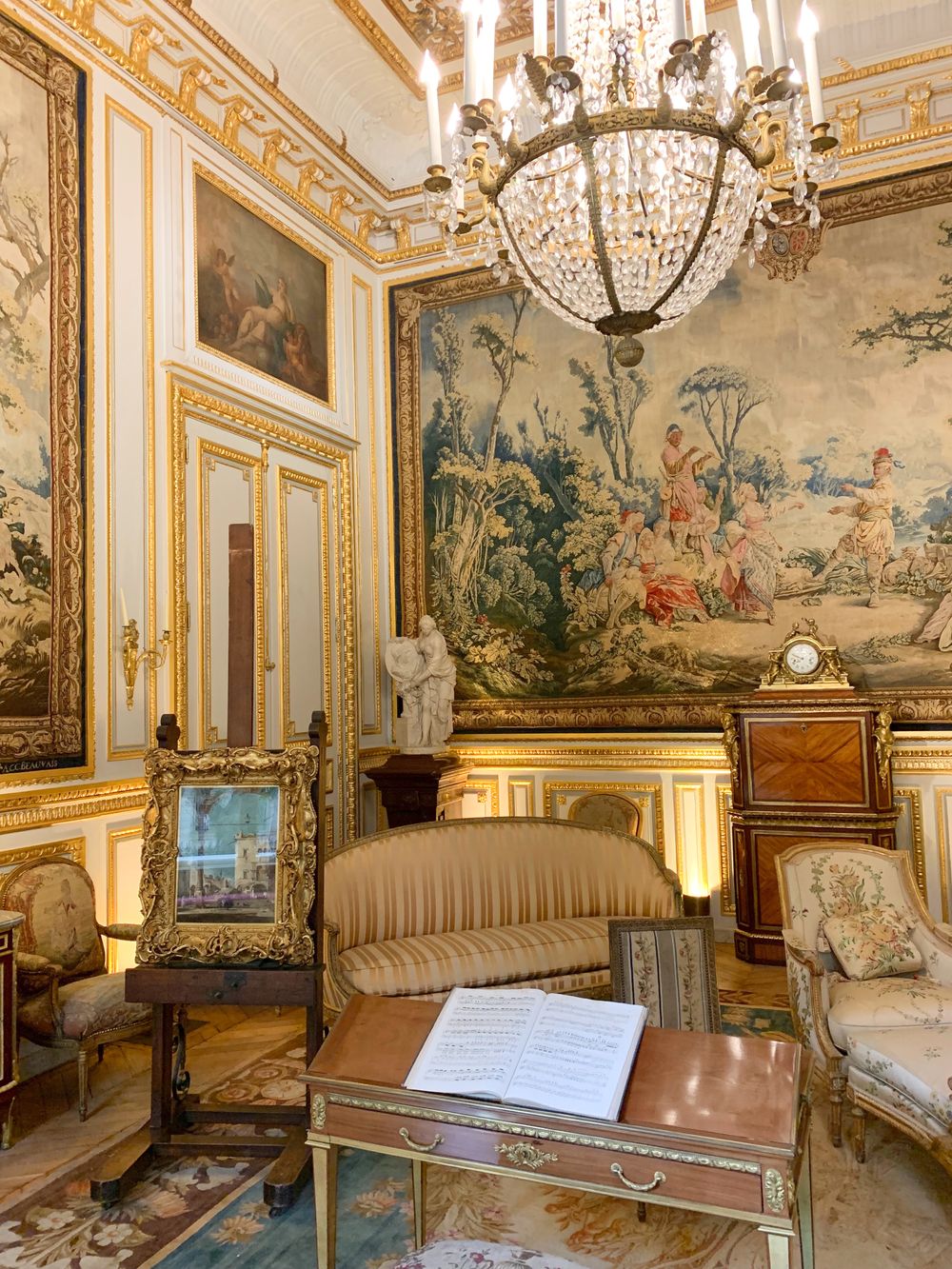 Temporary Exhibition: La Collection Alana
The temporary exhibition was quite busy, but I managed to snap a few photos of my favorite pieces in the show.
Here is Déposition de croix painted by Francesco Ubertini dit Bachiacca, around 1520: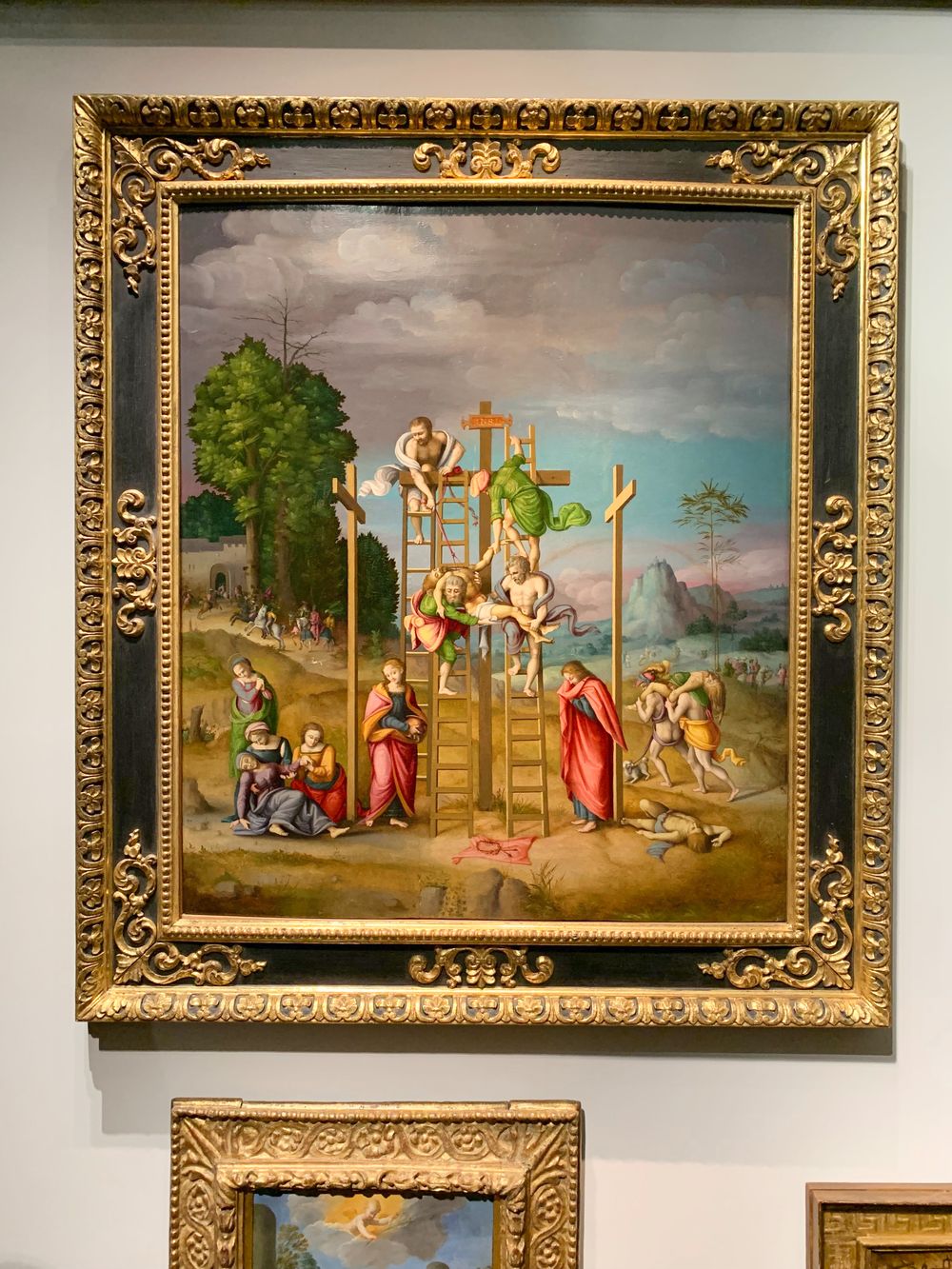 Here is L'Annonciation by Lorenzo Monaco, painted around 1420-1424: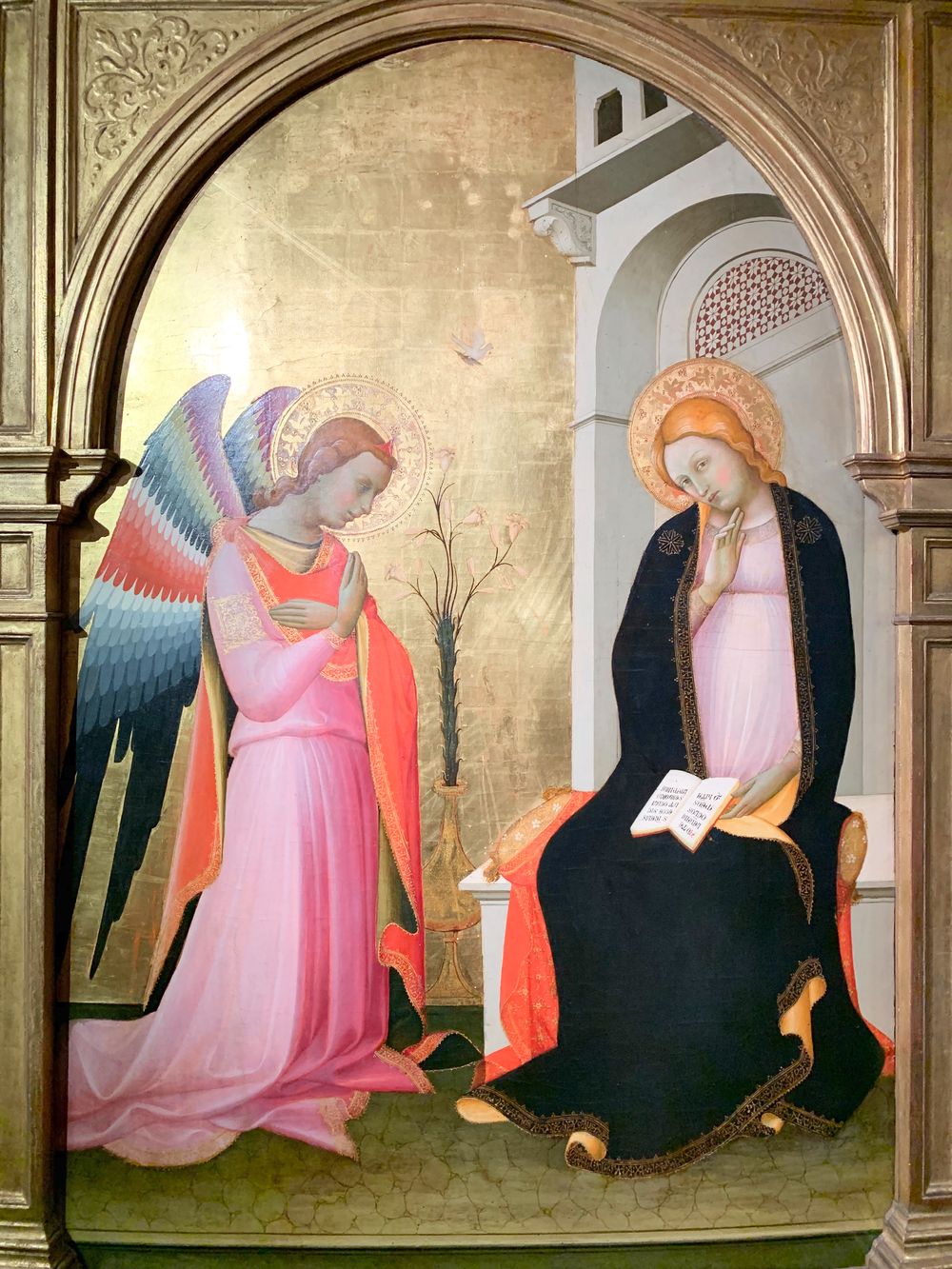 I hope you will take the time to visit this splendid Parisian museum if you have the chance!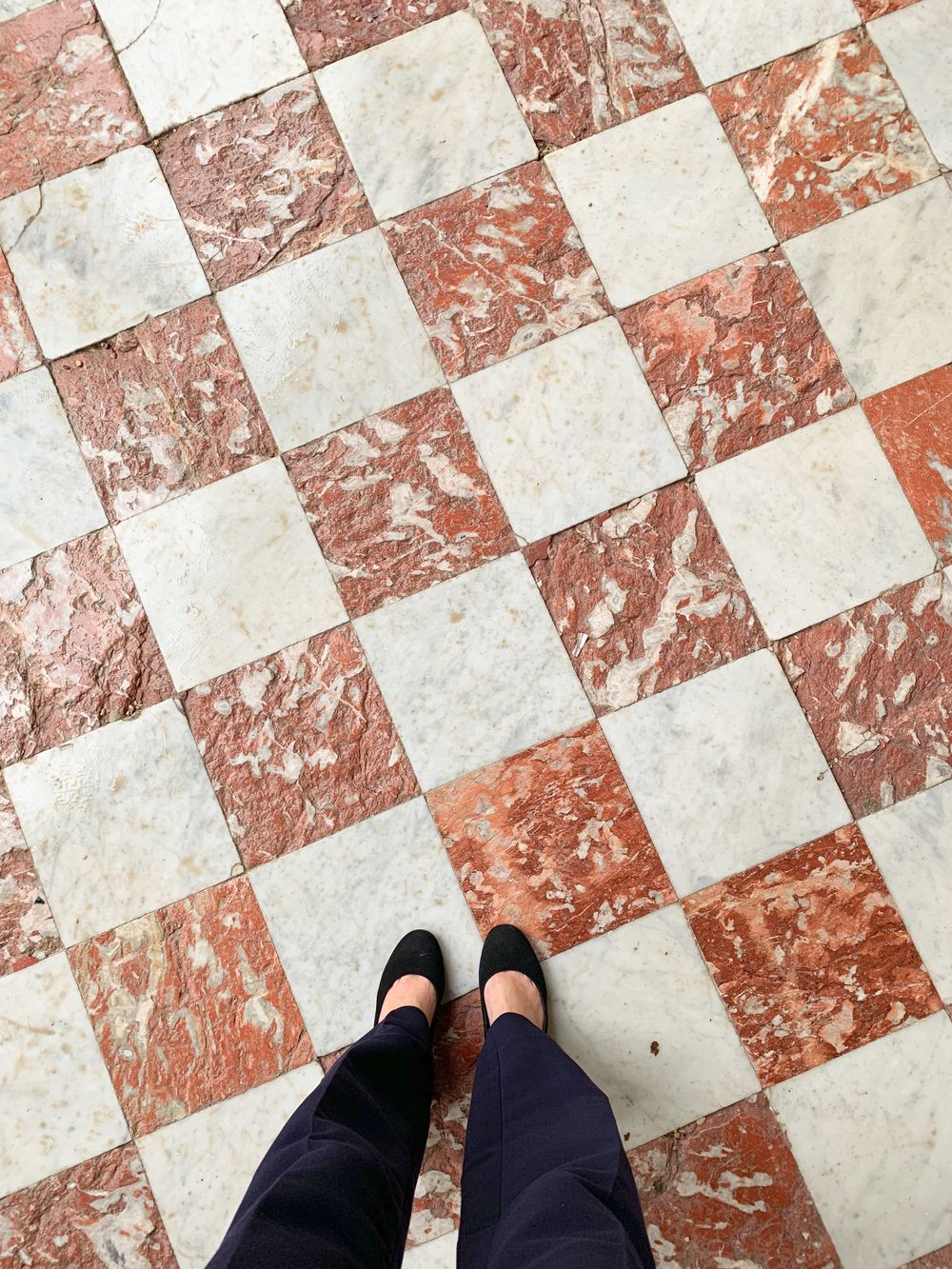 Musée Jacquemart-André
158 Boulevard Haussmann
75008 Paris
Open everyday from 10–18:30, until 20:30 on Mondays