Studio 28 is a historic cinema situated in the Montmartre district of Paris, France. Founded in 1928 by Jean-Placide Mauclaire, it stands as one of the oldest cinemas in Paris. During its early years, it was a hub for avant-garde cinema, showcasing films by notable directors such as Luis Buñuel and Jean Cocteau. The cinema gained a reputation for its artistic approach and for fostering the spirit of independent cinema.
In the Second World War, it was temporarily closed down due to the German occupation. However, it reopened and continued its legacy of screening independent and art-house films. Over the years, the cinema underwent several renovations to modernize its infrastructure, while maintaining its artistic and vintage charm.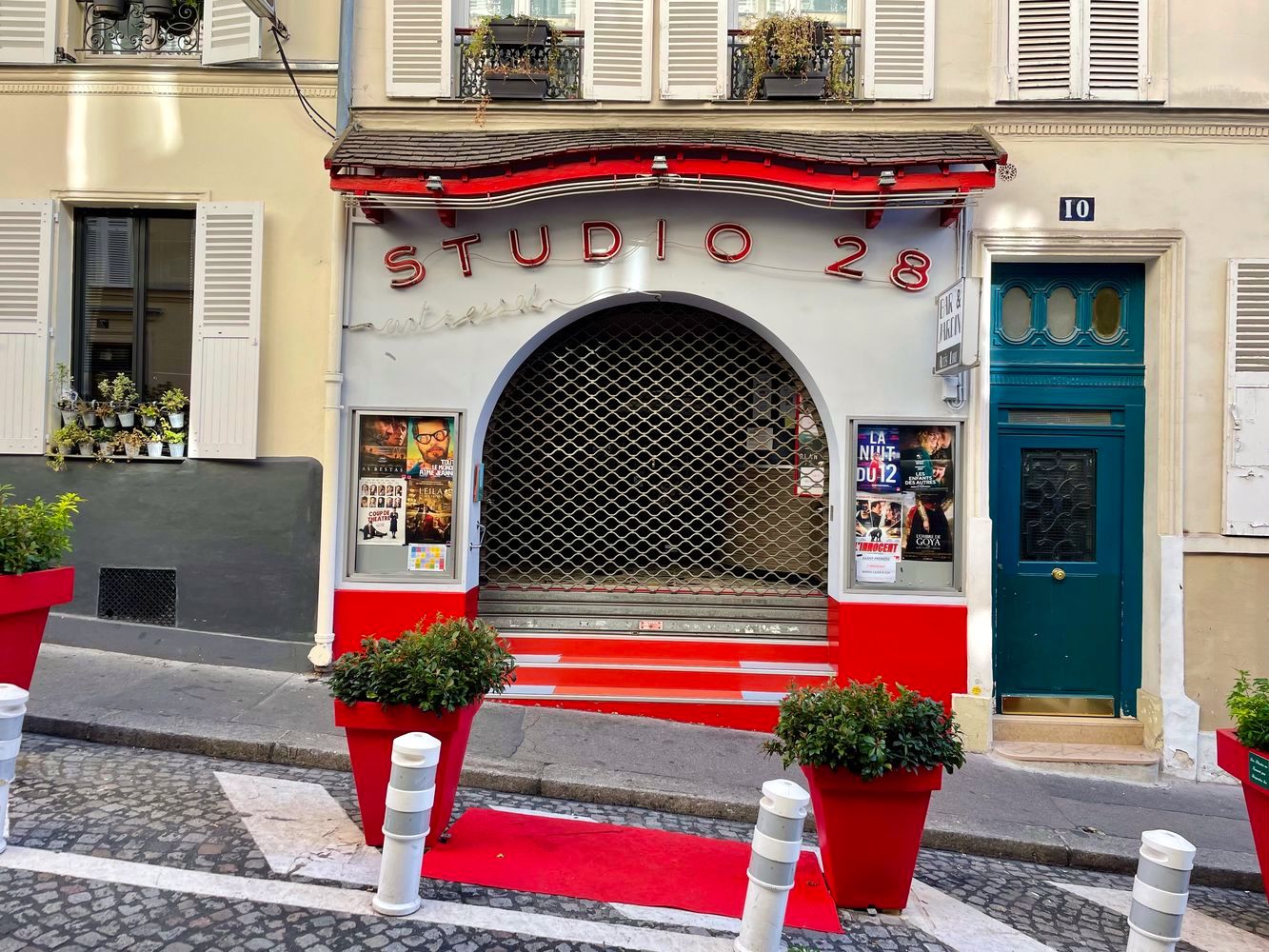 Throughout its history, Studio 28 has been known for its unique interior, adorned with chandeliers and art installations, offering a surreal and immersive movie-watching experience. It has remained a significant figure in the French cinematic landscape, promoting independent cinema and providing a platform for budding filmmakers to showcase their work. It continues to be a favorite spot for movie lovers, who visit to enjoy films in a nostalgic and artistic setting.
Showtimes at Studio 28
10 Rue Tholozé, 75018 Paris, France