Fondation Louis Vuitton is the corporate art collection of the LVMH group. The collection was established in 2006, but it wasn't until 2014 that an official museum opened in a large park to the west of Paris. The museum became incredibly popular and architectural fans were drawn to its futuristic exterior: designed by none other than Frank Gehry.
There's currently an exhibition of the works of Jean-Michel Basquiat up at the museum, but I was able to visit just before this show opened to tour the building itself! The museum has many quirks to it – and the tour guide explained Gehry's vision for the museum and how he went about realizing such a unique structure.
The building has an irrigation system which traps rainfall through tiny spaces between each of the wood floor planks and recycles the water in various places throughout the building. Gehry also purposefully blocked the view of Paris from the upper levels of the structure, instead opting to force visitors to look at the expansive park, Bois de Boulogne, where the building is located. He did however, arrange the building's roof in a certain way which permits a sliver of a view perfectly aligned with the Eiffel Tower!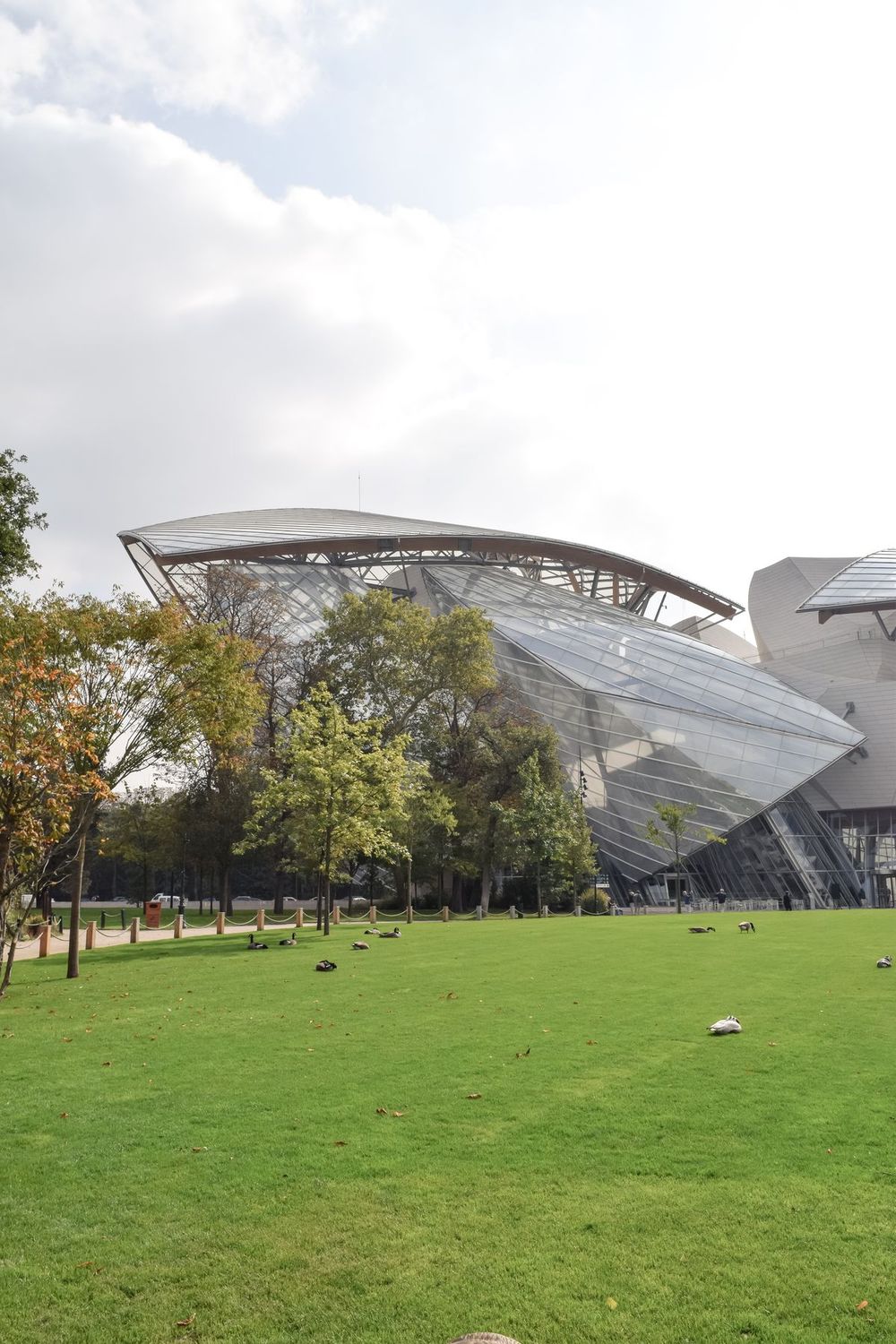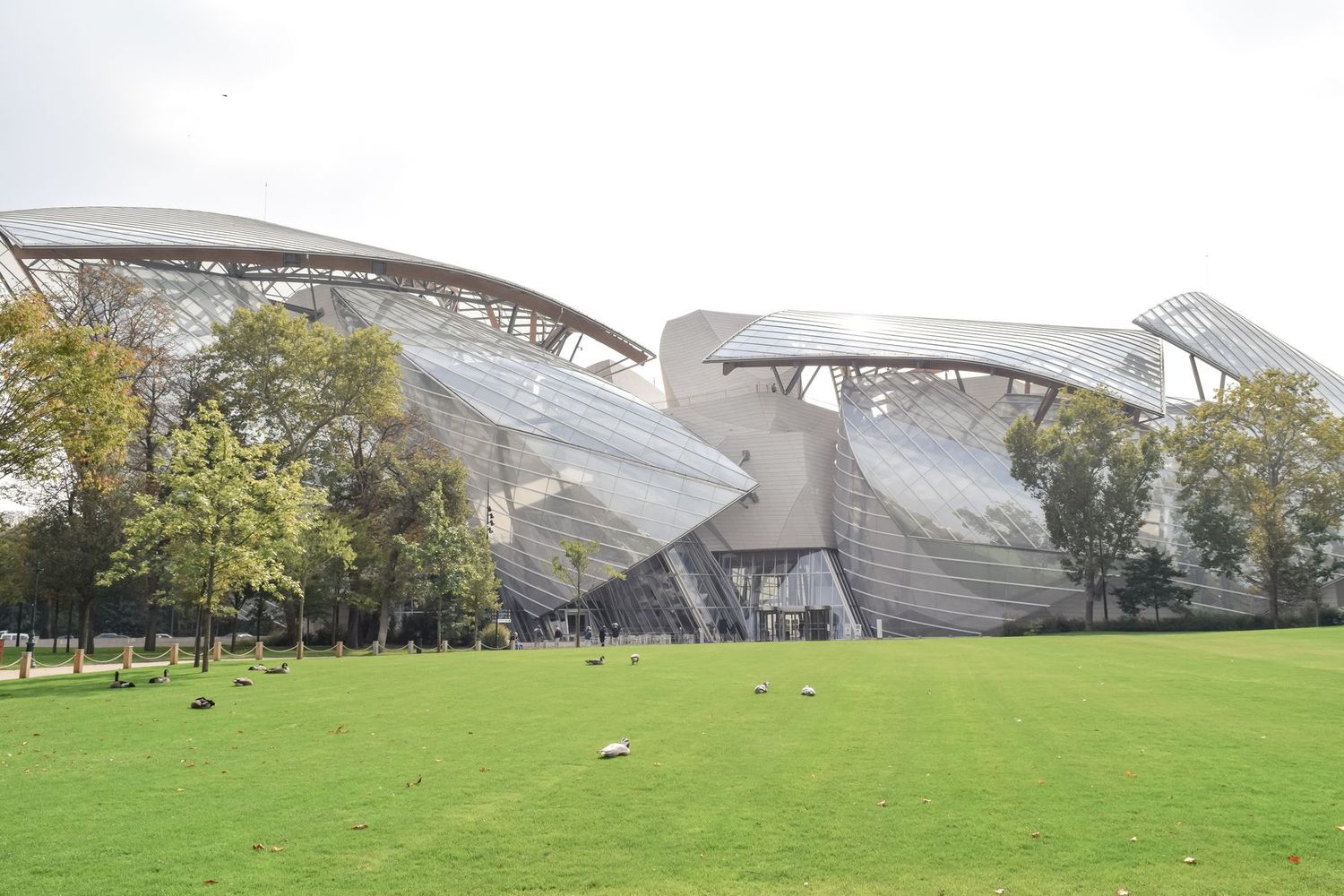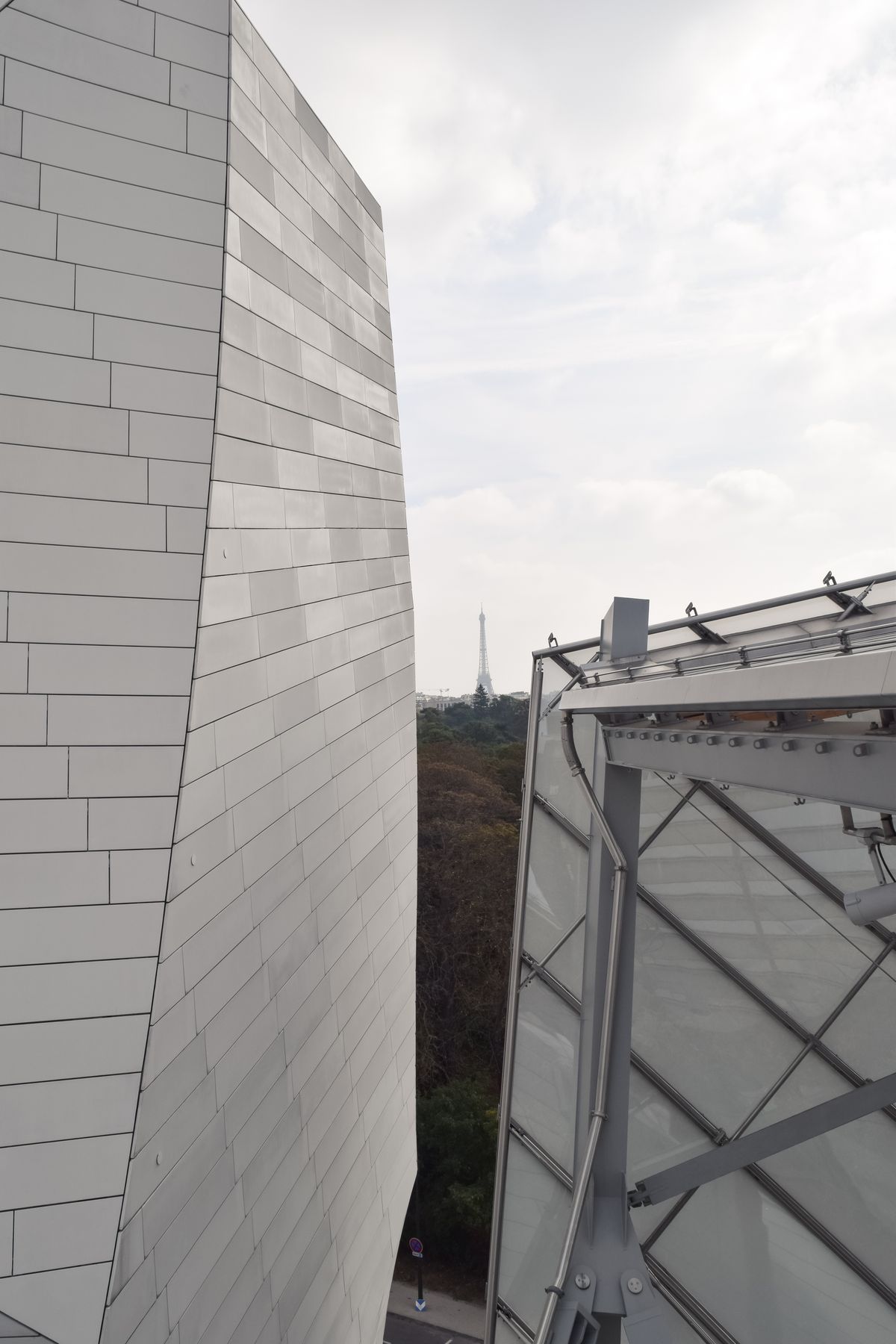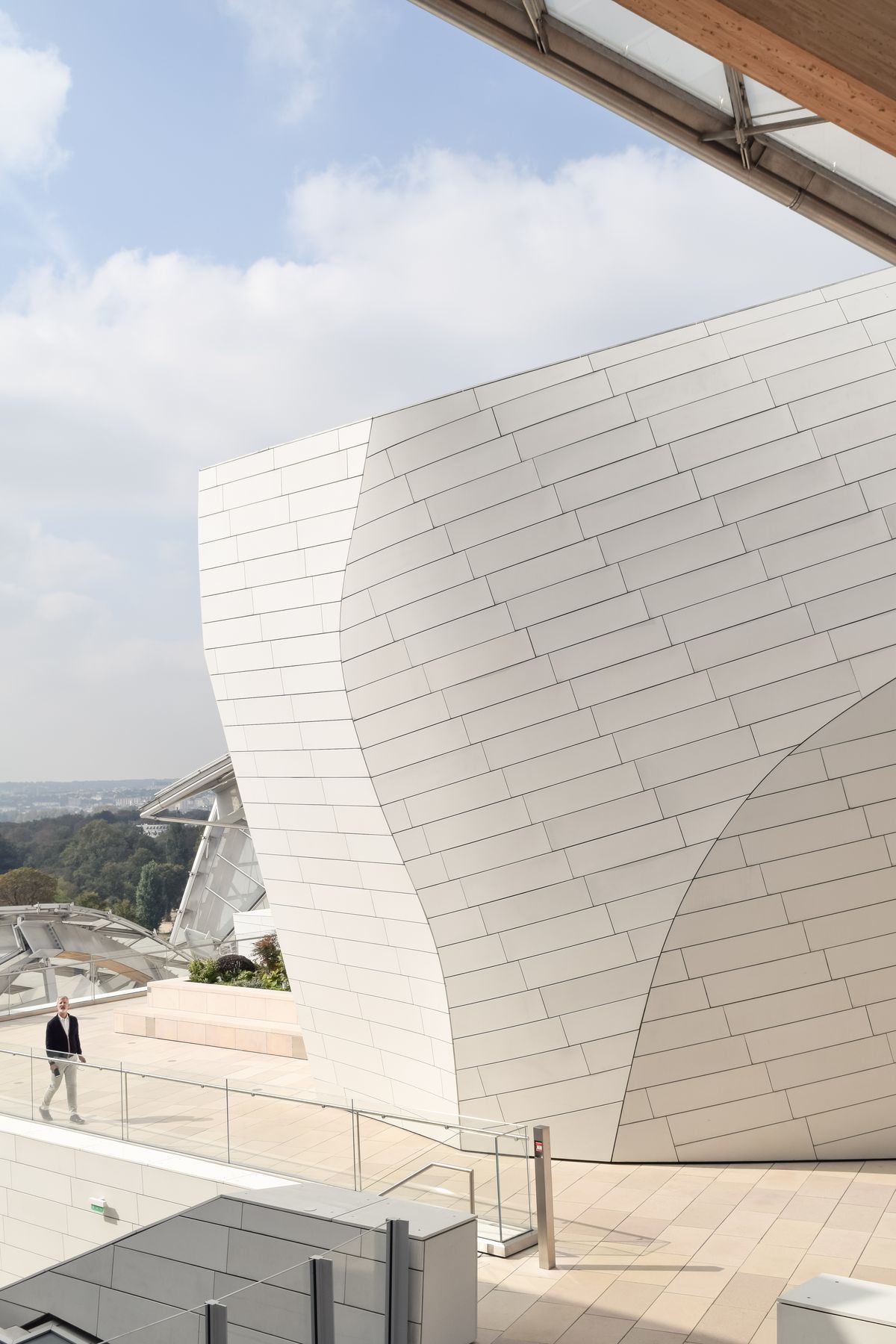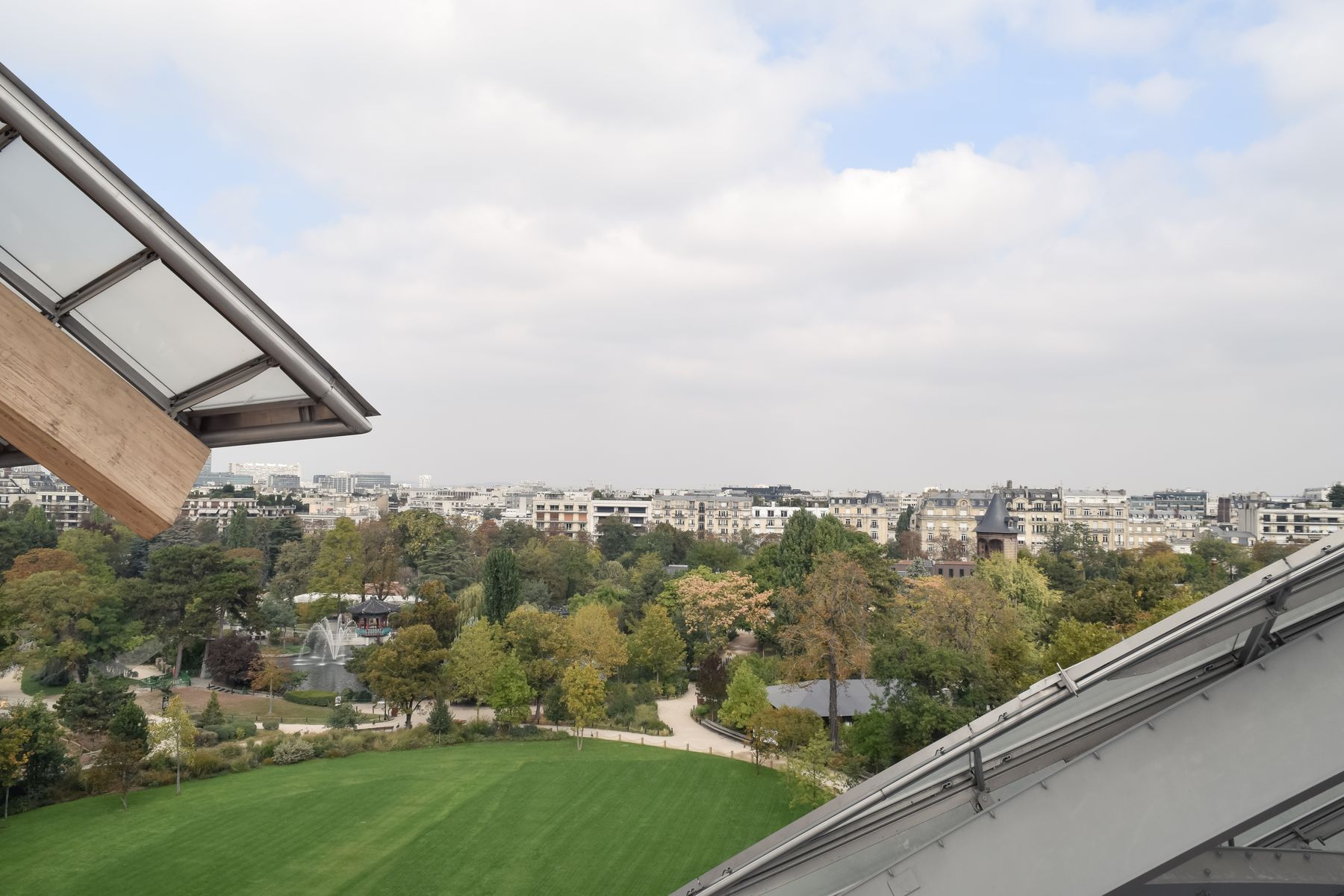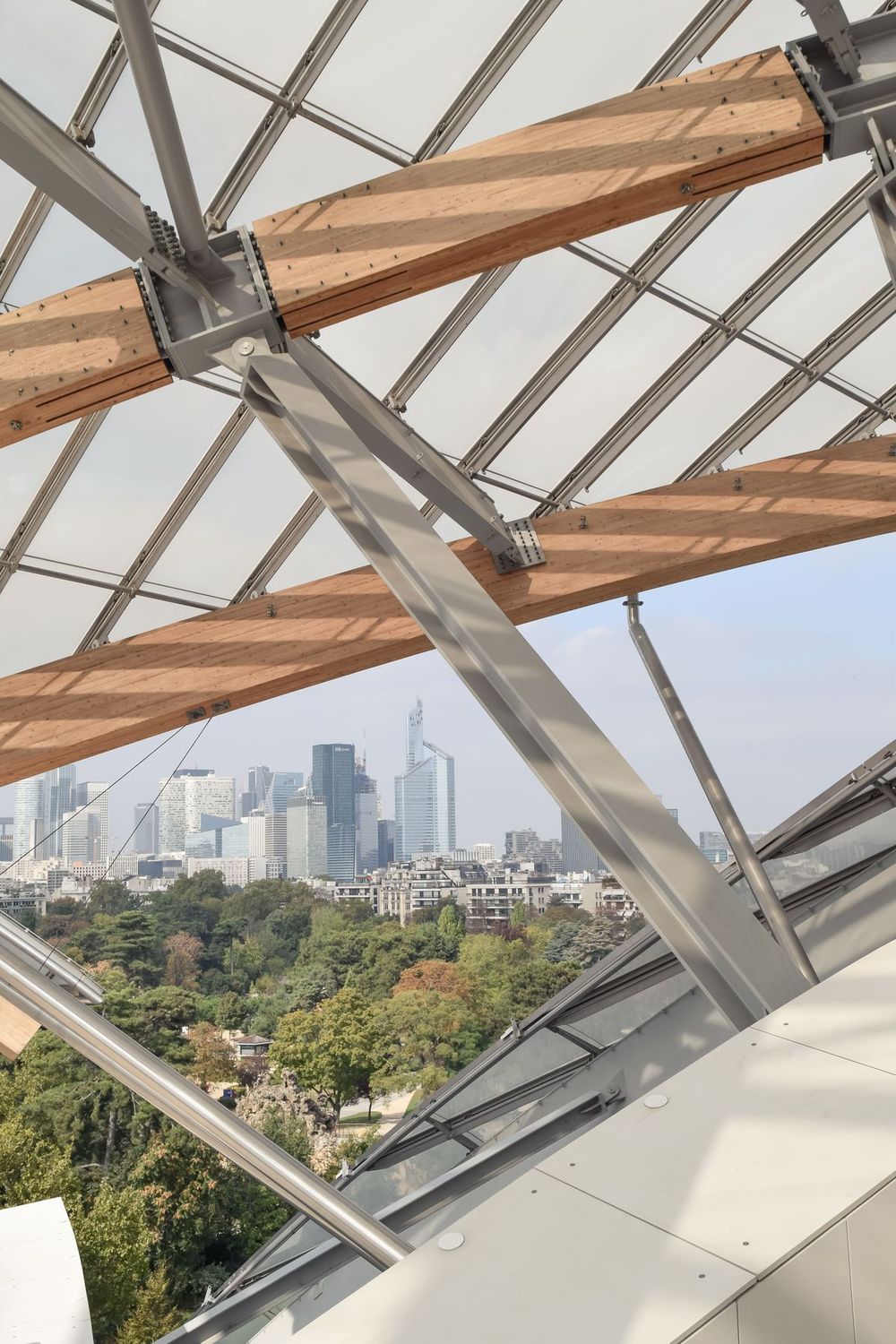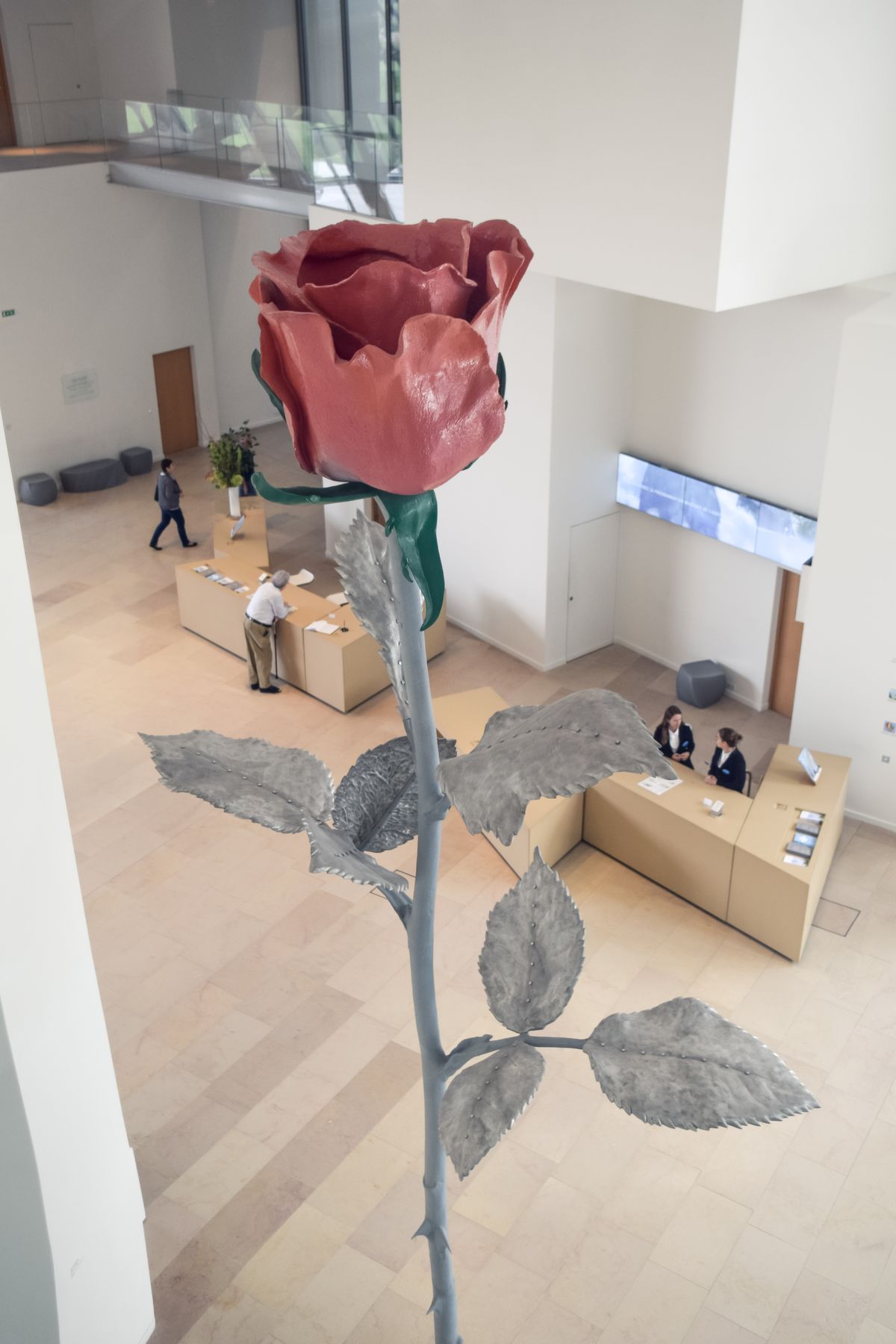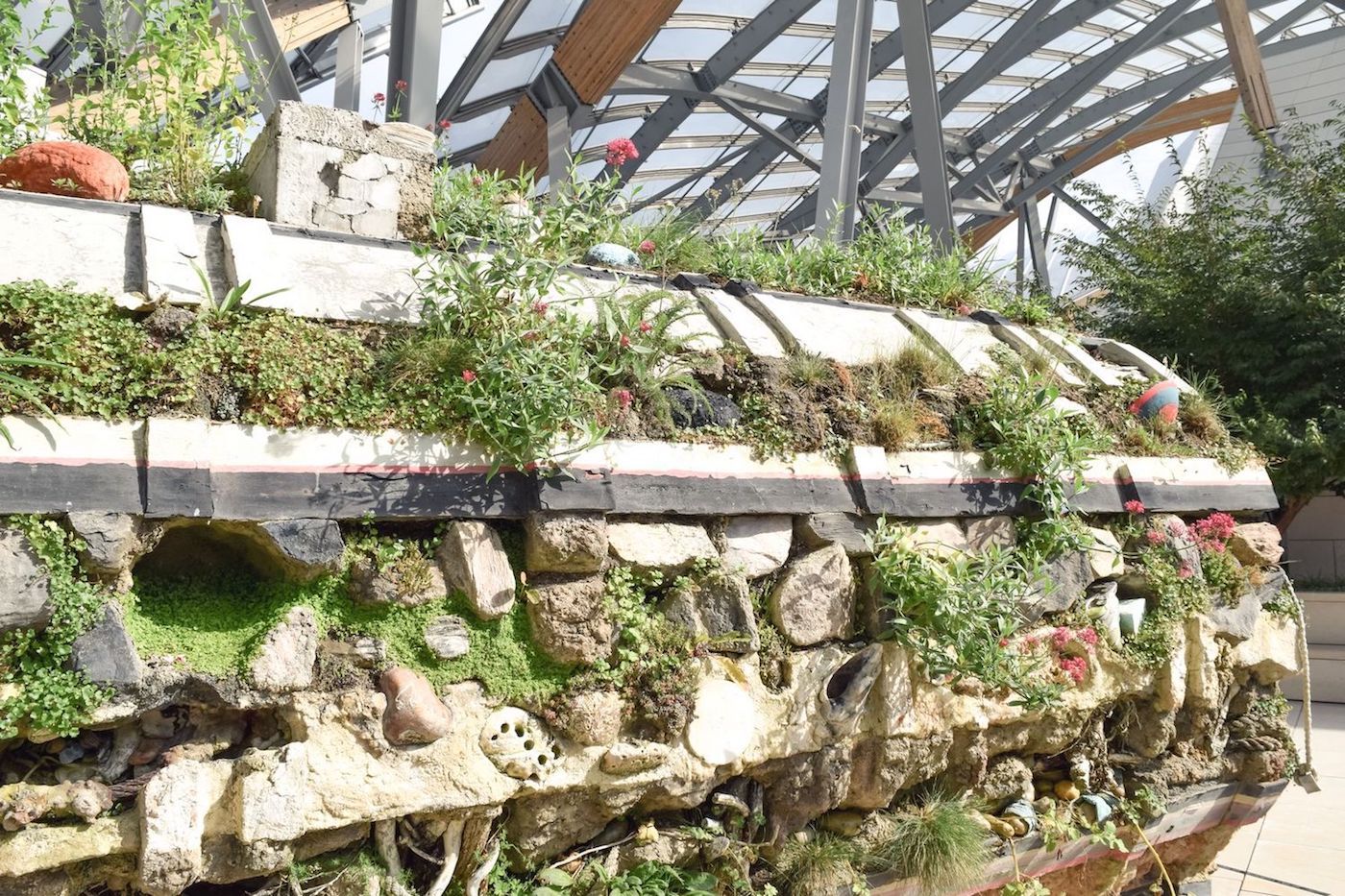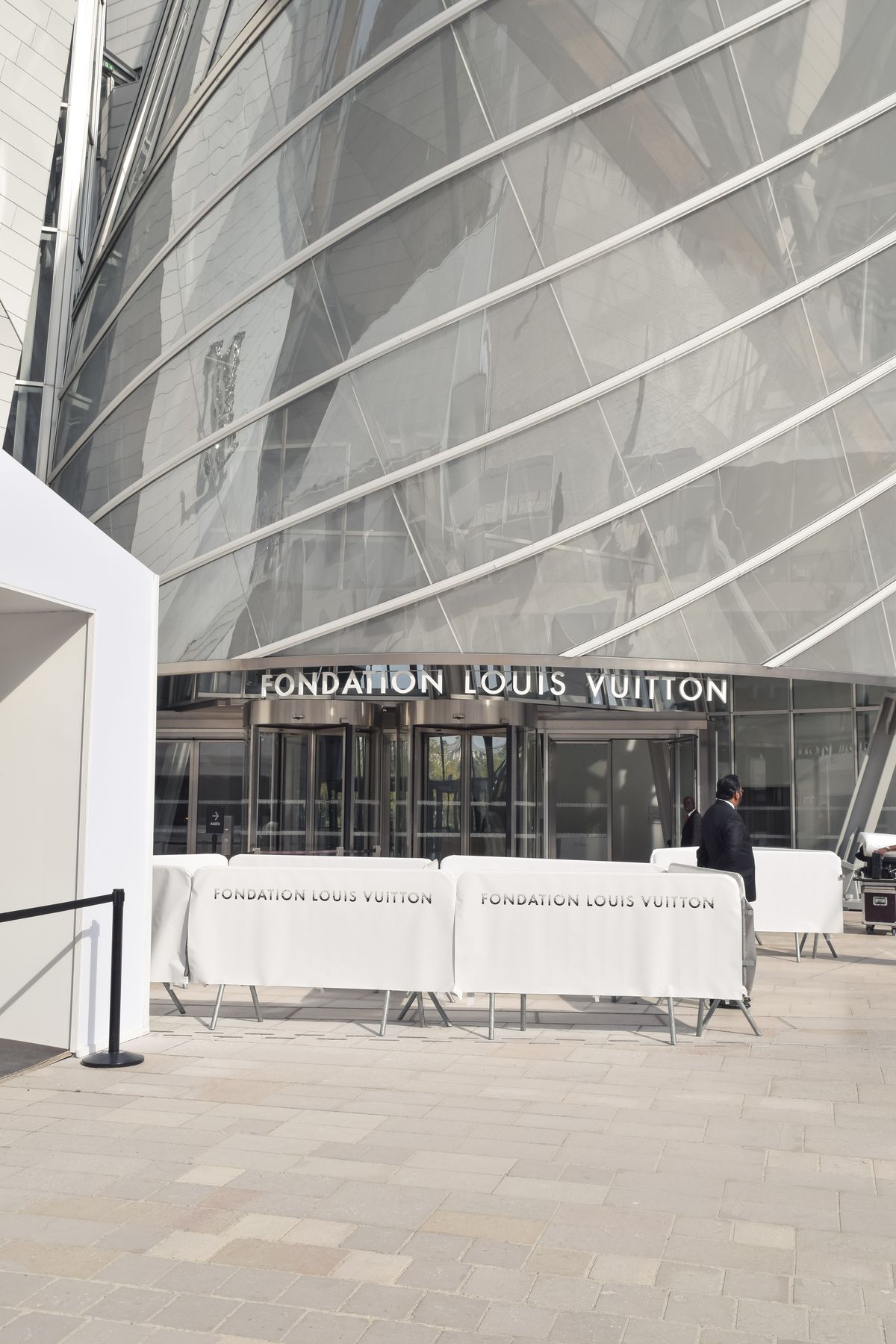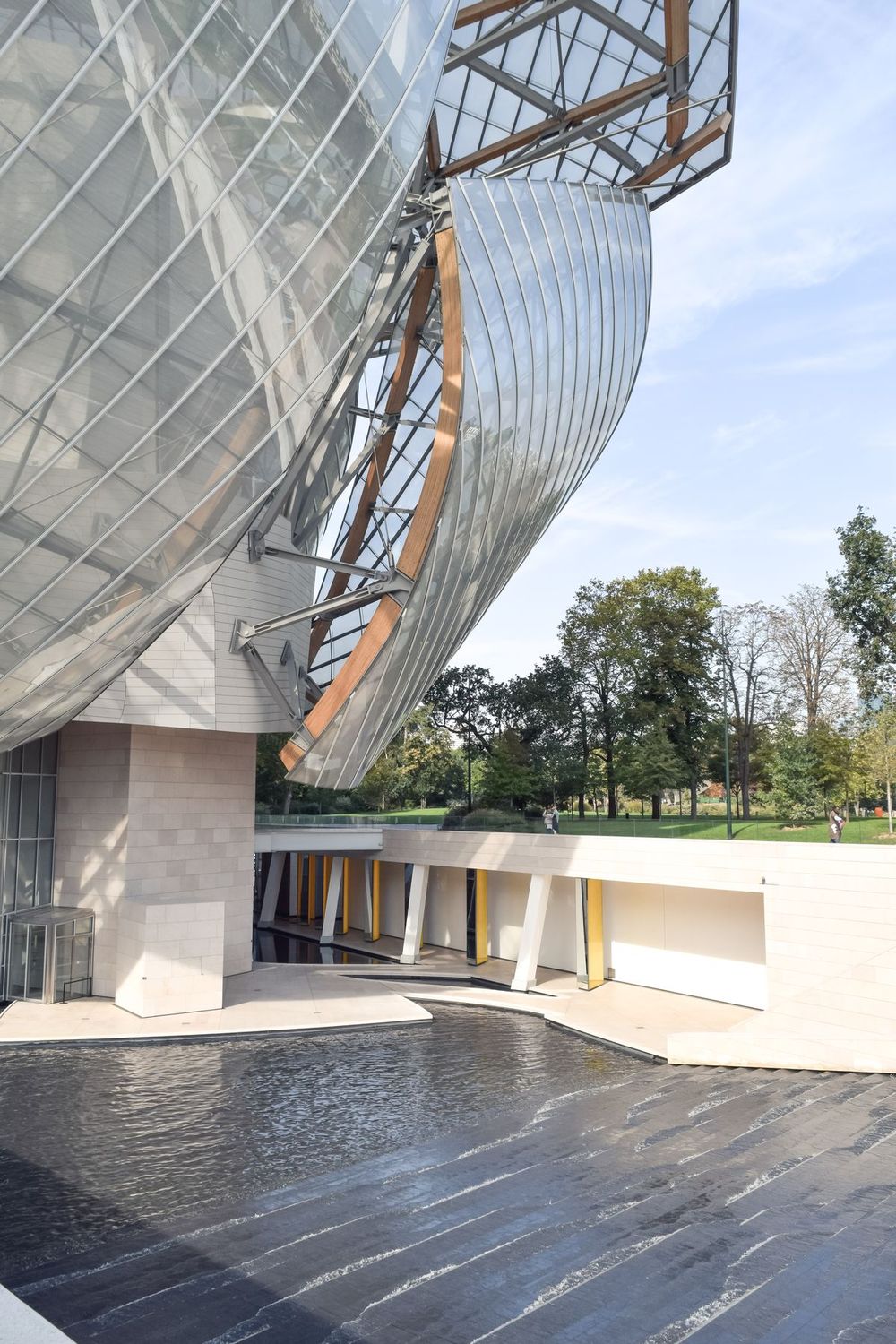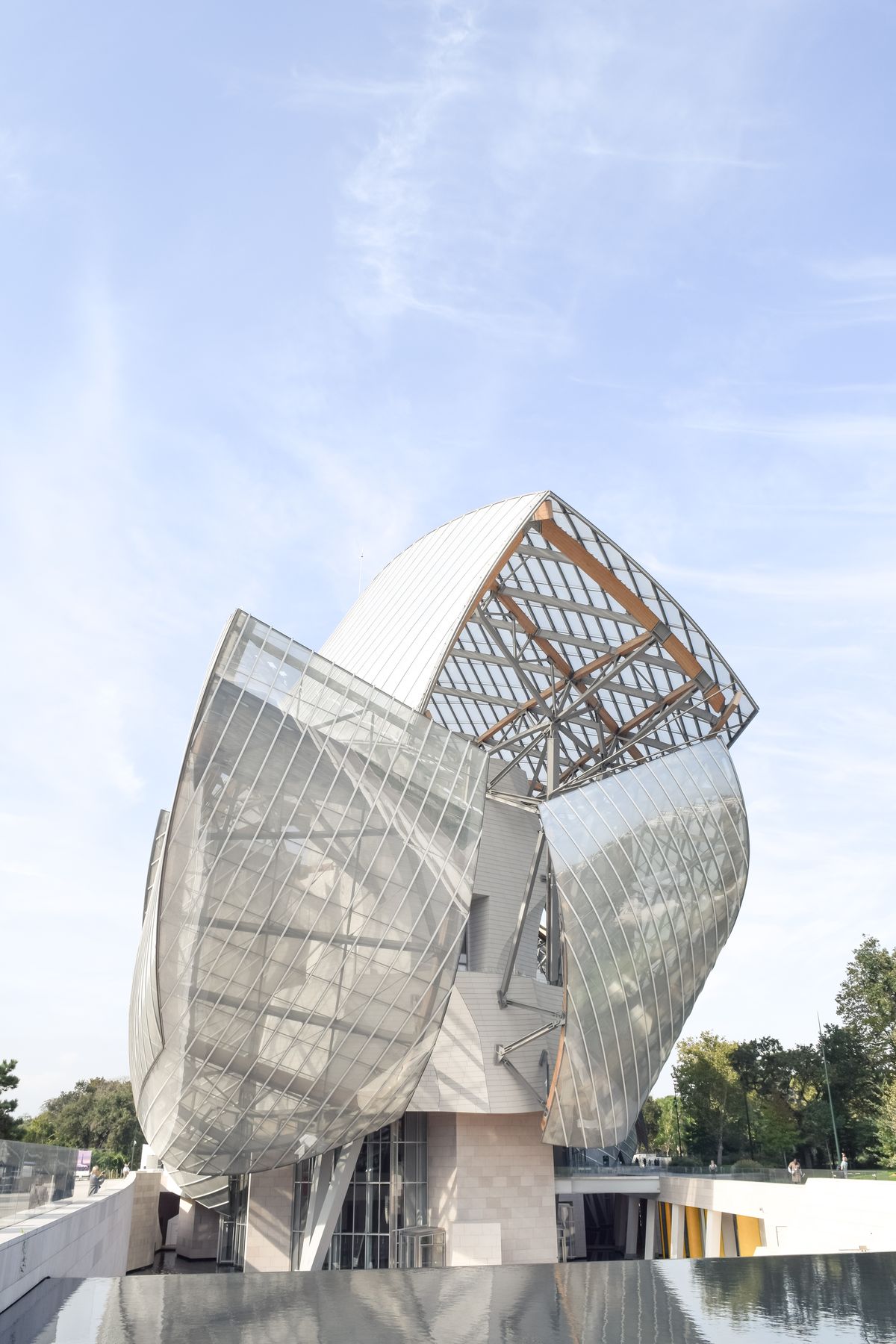 Fondation Louis Vuitton
8 Avenue du Mahatma Gandhi
75116 Paris, France