Les Colonnes de Buren is one of the very first public art installations in Paris I ever knew of. I had seen the famous Palais Royal plaza in photos during high school in France, and even got to visit during my first trip to Paris that winter!
Also known as Les Deux Plateaux, the installation was quite controversial when it first appeared in the upscale Palais Royal courtyard back in 1986, at the hands of French artist Daniel Buren.
I decided to pop by the columns after my coffee at Café Kitsuné to snap some shots of Daniel Buren's now iconic installation. This time, I was able to see the work from a more critical standpoint and admire the creativity behind the final product.
The work consists of myriad columns standing up at various heights. Some are short enough to step over, while others can block your view. Each column appears to be of the same diameter and width. Black and white alternating stripes are painted around each column. Stripes are a trademark of Buren's work, which I saw again in New York at Bortolami Gallery a few years ago.
The columns are made of Italian marble.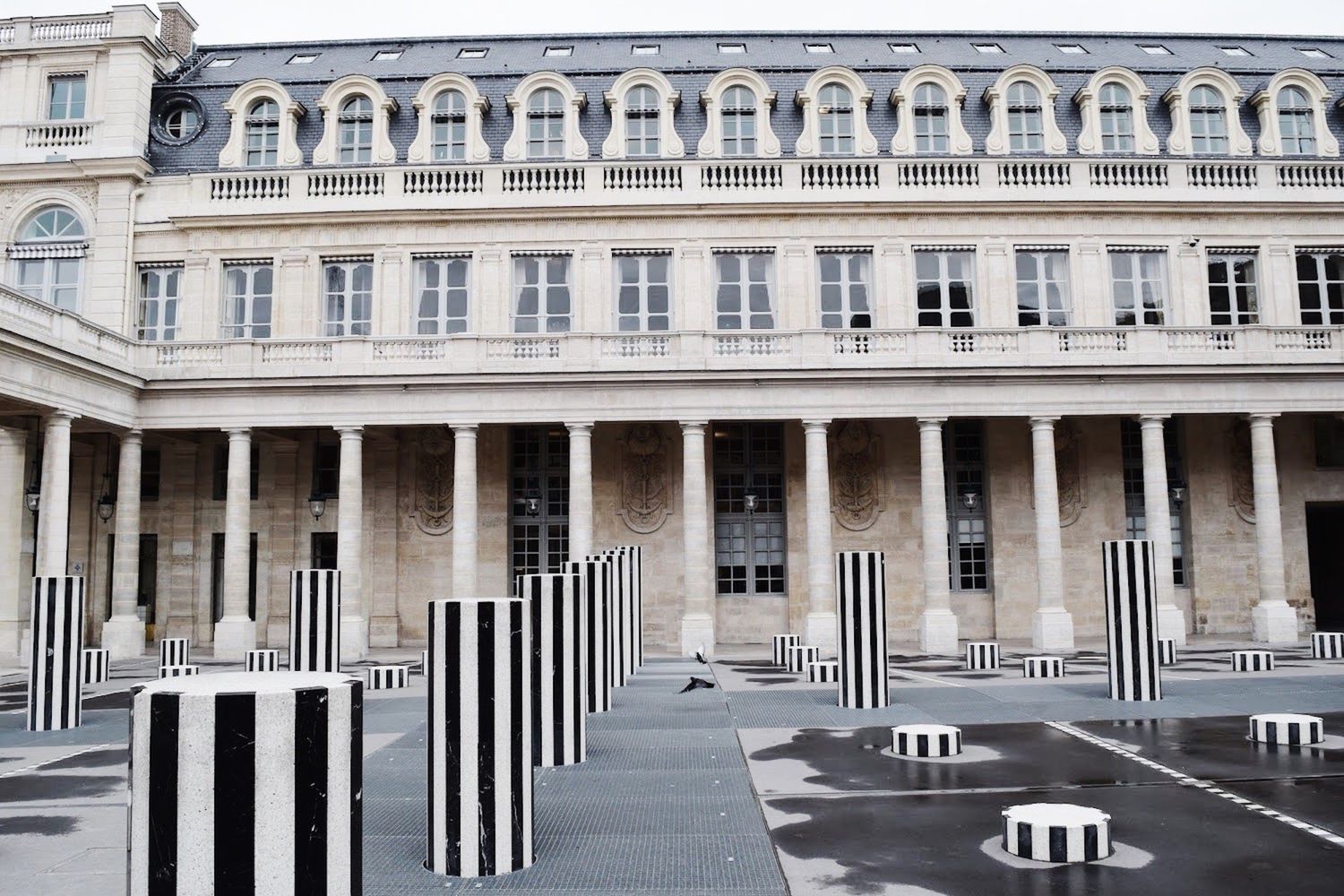 Analysis
There are several contrasts going on in this work: the contrast between black and white (the two most opposite colors, if you will), the contrast between new and old (the artwork versus the architecture), the contrast between simple and intricate (again, the artwork versus the architecture), and the contrast between short and tall heights. What does all that contrast mean? Well, that's for you to decide!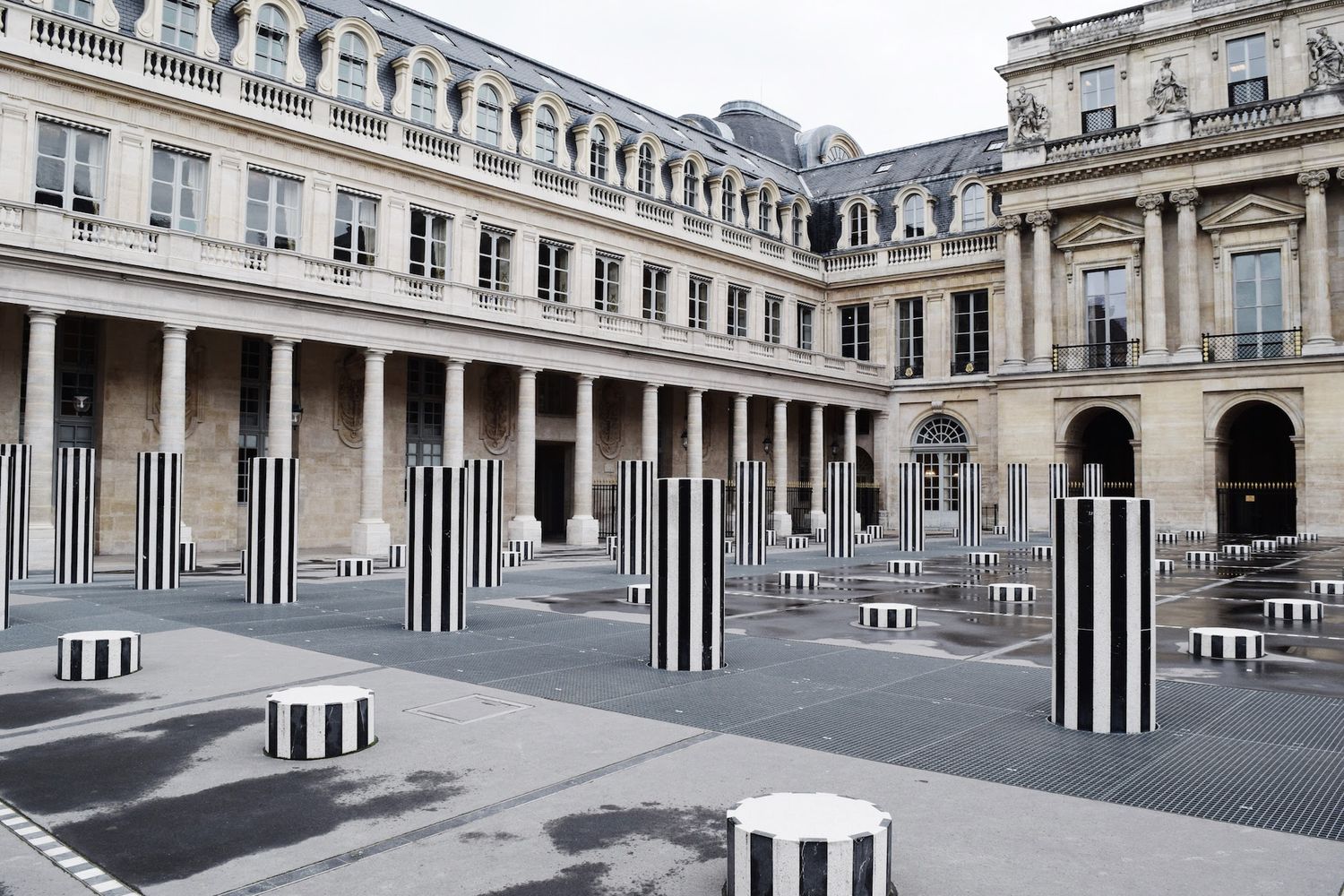 My interpretation of the work relates to humanity. I see the landscape as a representation of the world, with humanity sharing the same human form, yet experiencing so much diversity. If you were to look at this from an aerial perspective, all the columns would appear the same: white topped, and about one foot wide. Only when we look from the side, can we see that they are actually widely diverse in terms of height.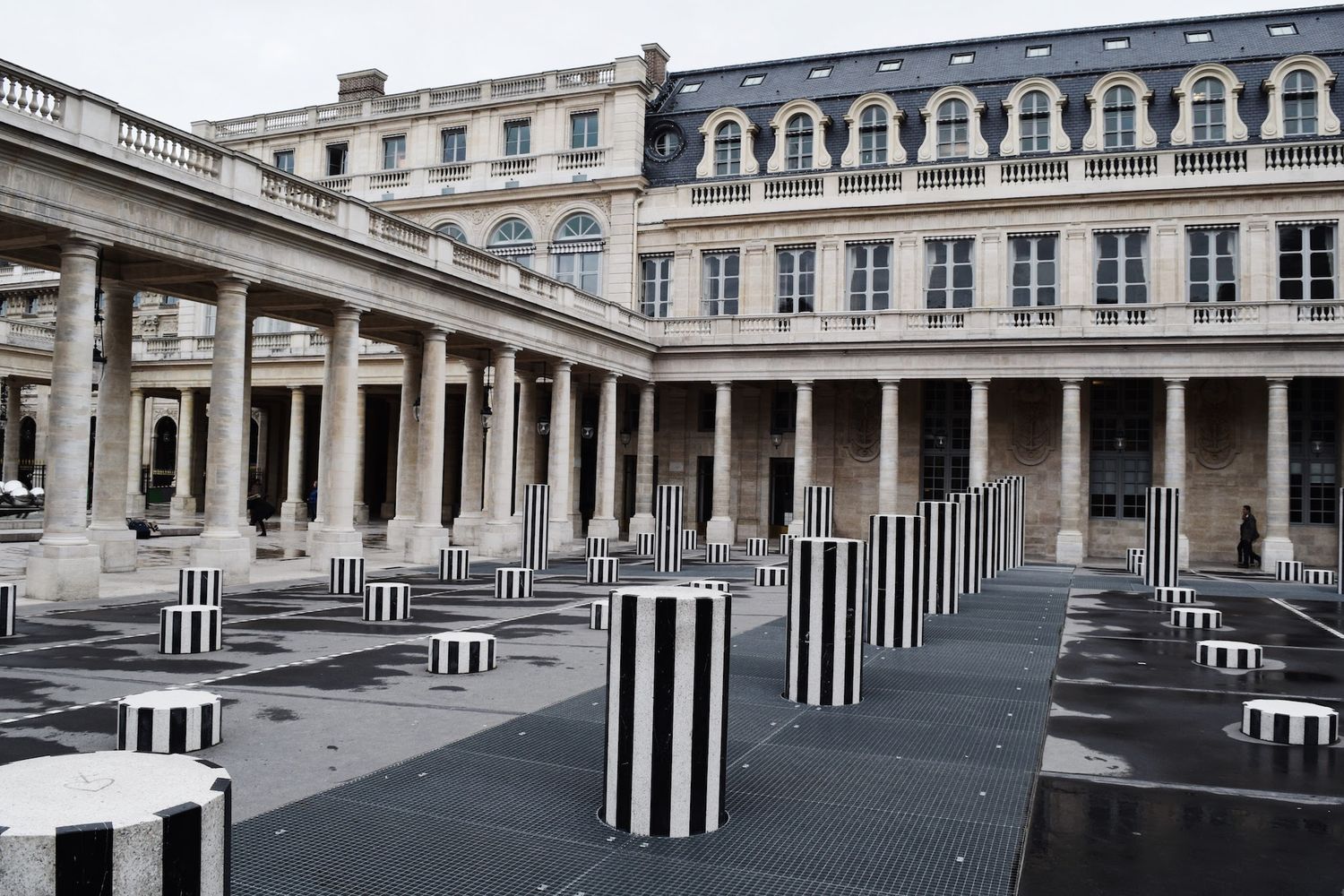 When was the last time you saw a flat-topped column without anything above it? Even looking at the architecture in the Palais Royal, it's clear that columns traditionally serve a purpose of upholding a structure. What's noteworthy about Buren's columns is that they hold nothing. Perhaps Buren is rejecting the "form follows function" mantra of architectural columns.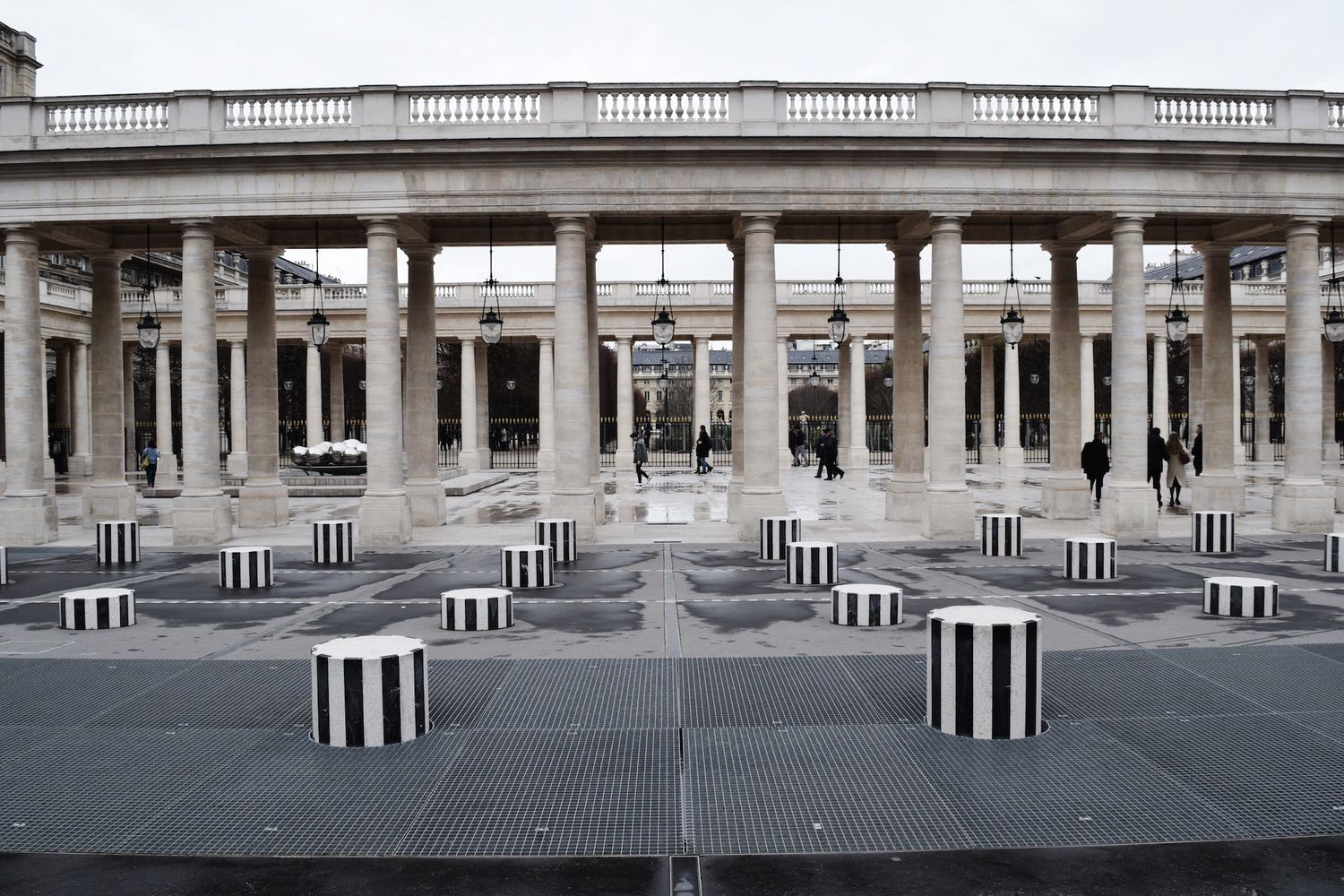 However you see the space, Buren seamlessly invokes elements of repetition, challenges symmetry, and possibly even references topography in one of the most celebrated and recognizable public art works in Paris!
Les Deux Plateaux
Palais-Royal, 75001
Paris, France