I had the chance to have lunch at the newly opened Perruche restaurant in Paris this summer. This restaurant is perched at the top of Le Printemps, Paris' famous department store. Perruche means parakeet in French, a fitting name as the restaurant offers a birds eye view over Paris!
So there you have the real reason I was so excited to visit Perruche! The rooftop offers a stellar outdoor view over Paris where you can see Palais Garnier, La Madeleine and even the Eiffel Tower. Walking in you can even spot the Sacré Coeur at a distance!
The restaurant itself is beautifully decorated. Flowers are planted along the edge of the walkways as well as the edge of the roof. Yellow and white striped banquettes offer comfortable seating for guests and lovely white patio chairs accompany the adorable French bistro tables.
Eating at Perruche
The menu is classically Parisian and you're sure to find something you will enjoy. I opted for the sausage with mashed potatoes which was delicious! My friend opted for the salmon. We also took a glass of rosé to fully experience the lovely summer day it was in Paris!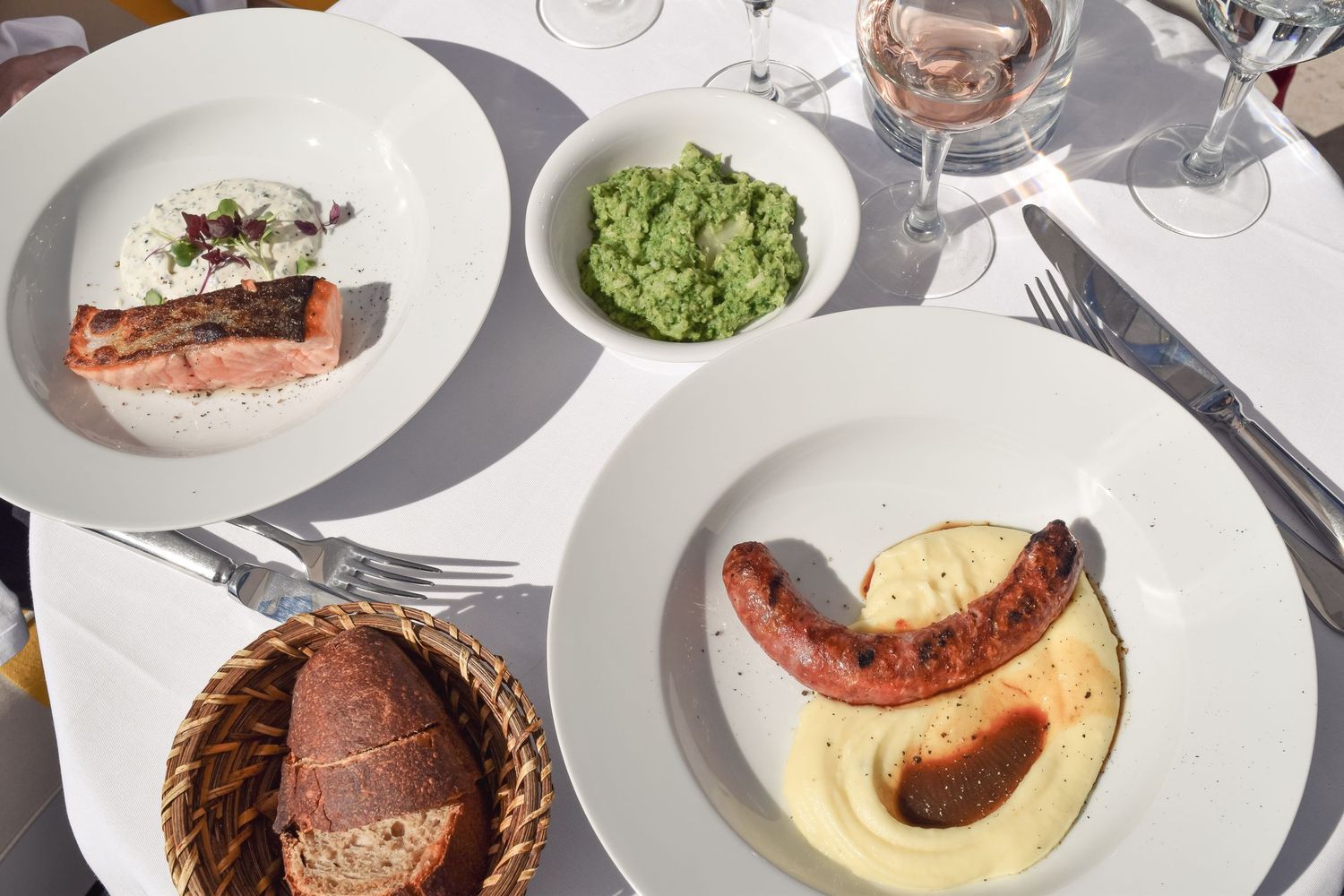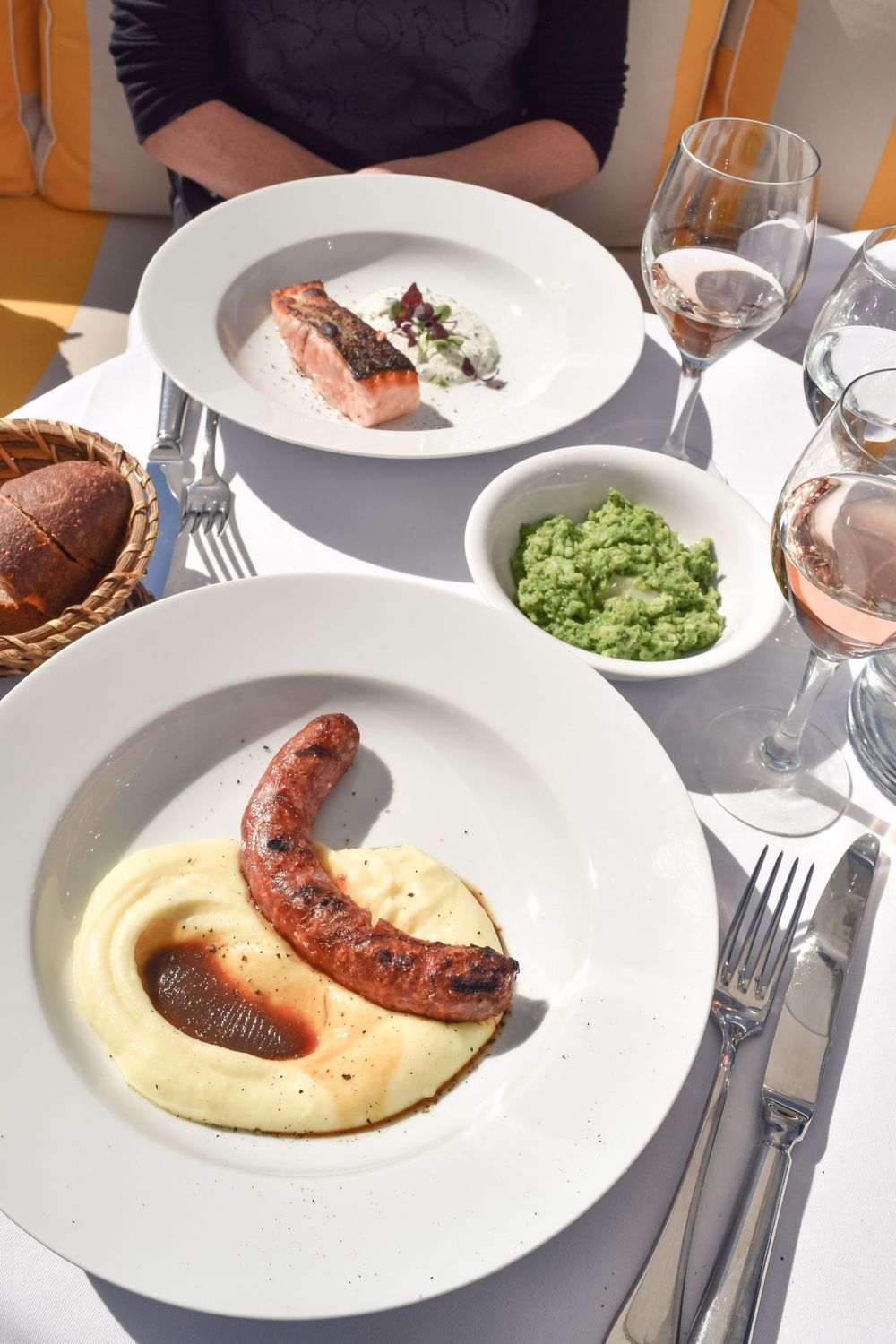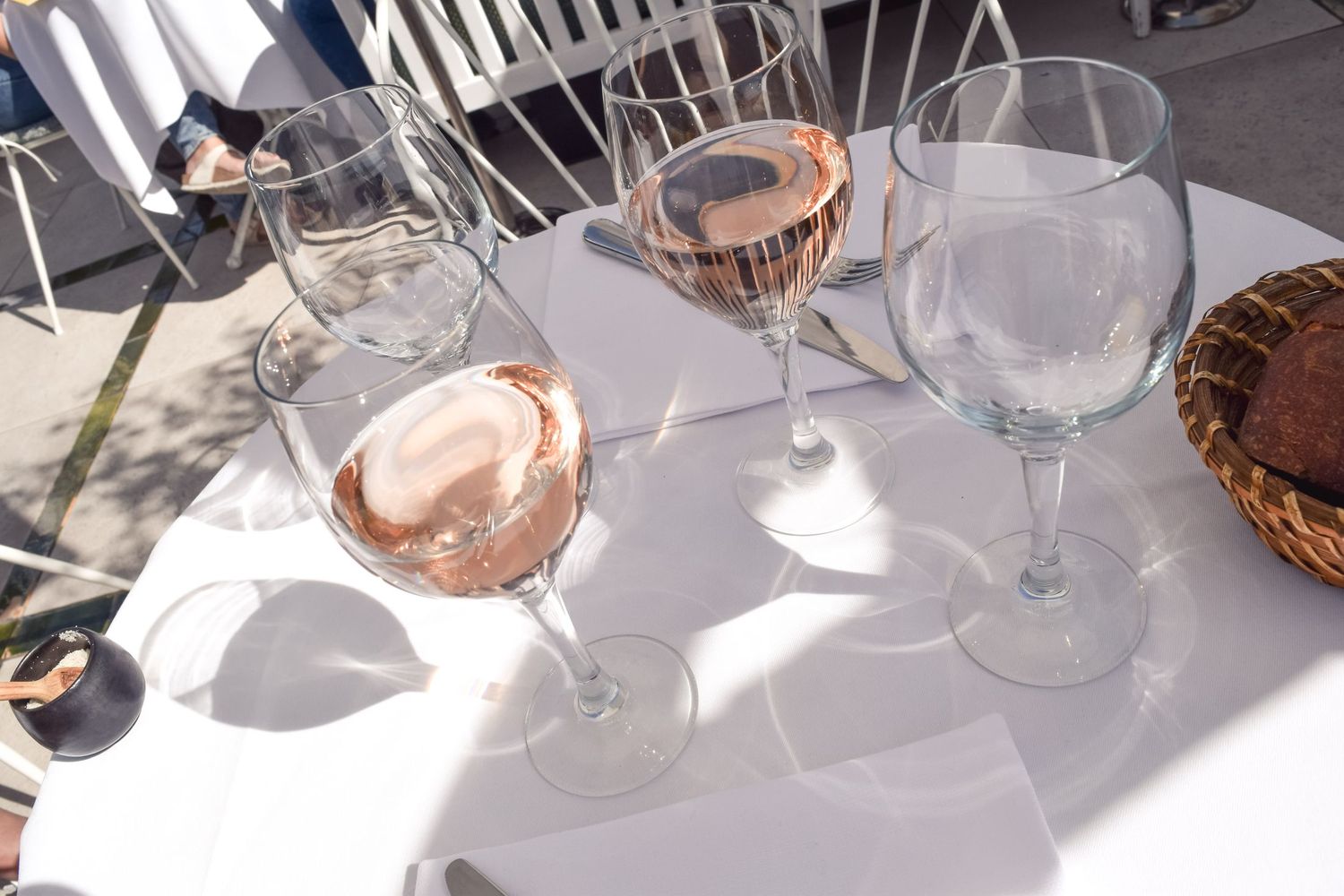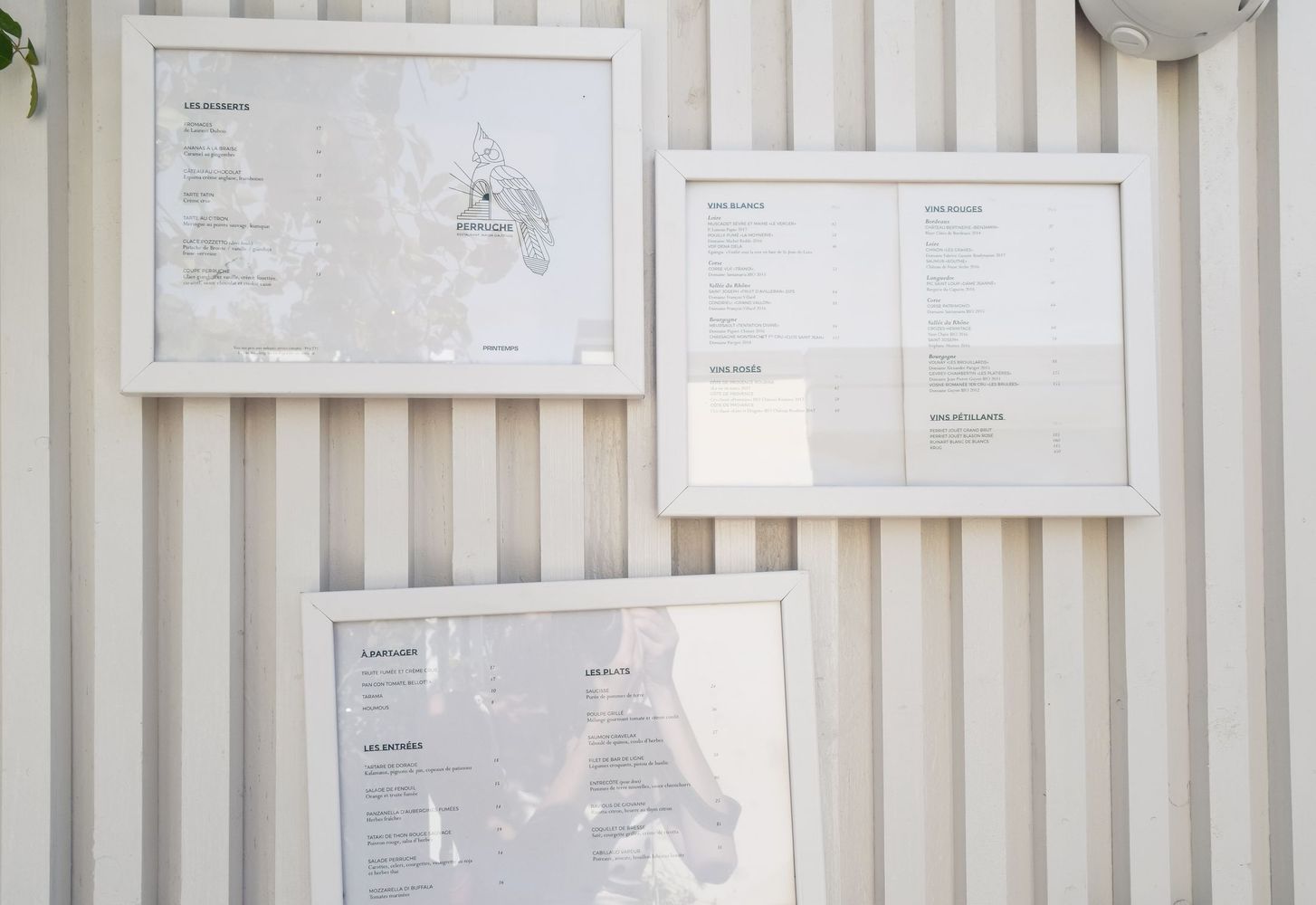 Perruche Views
The views from Perruche are breathtaking! Check out the beautiful Eiffel Tower on this sunny day: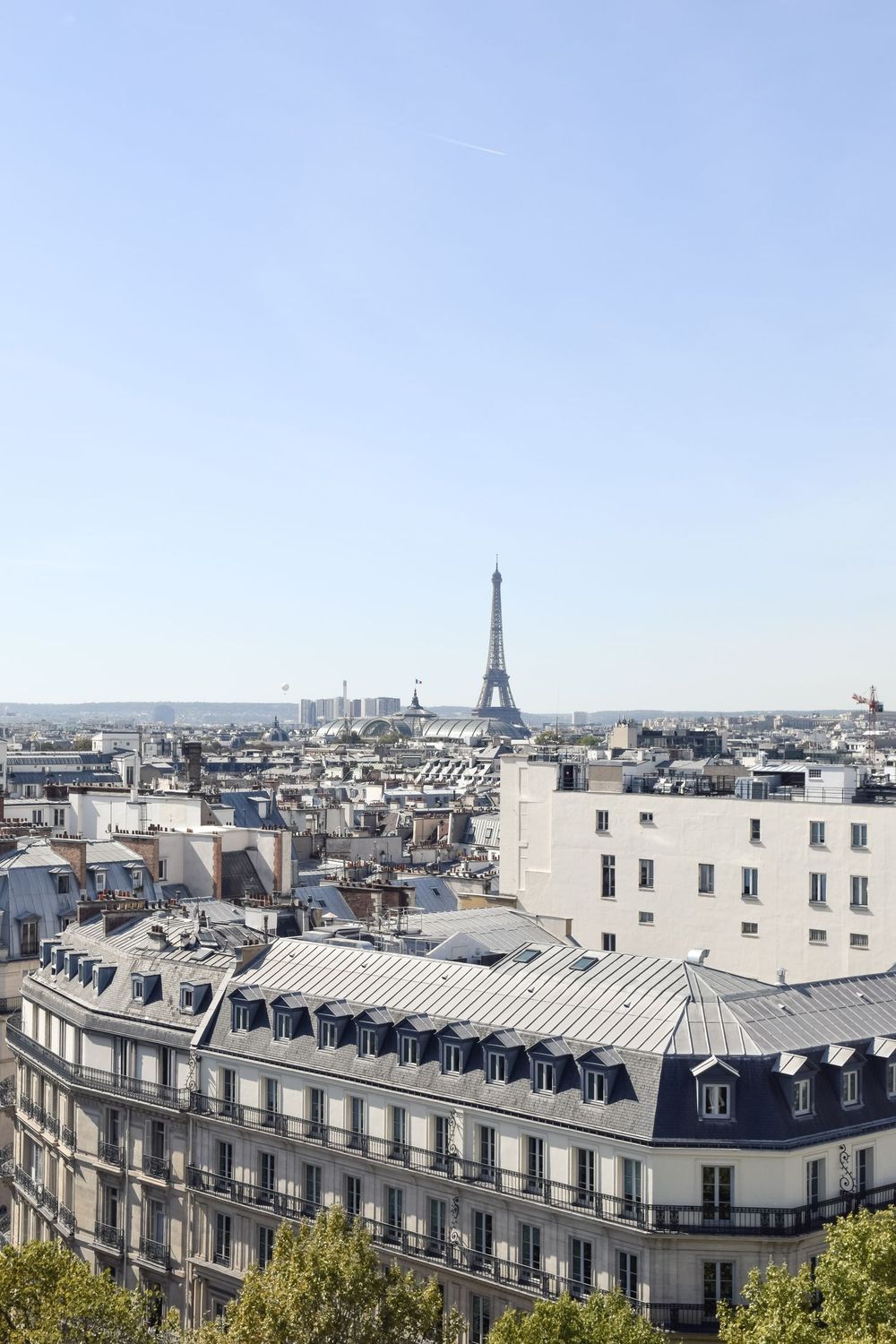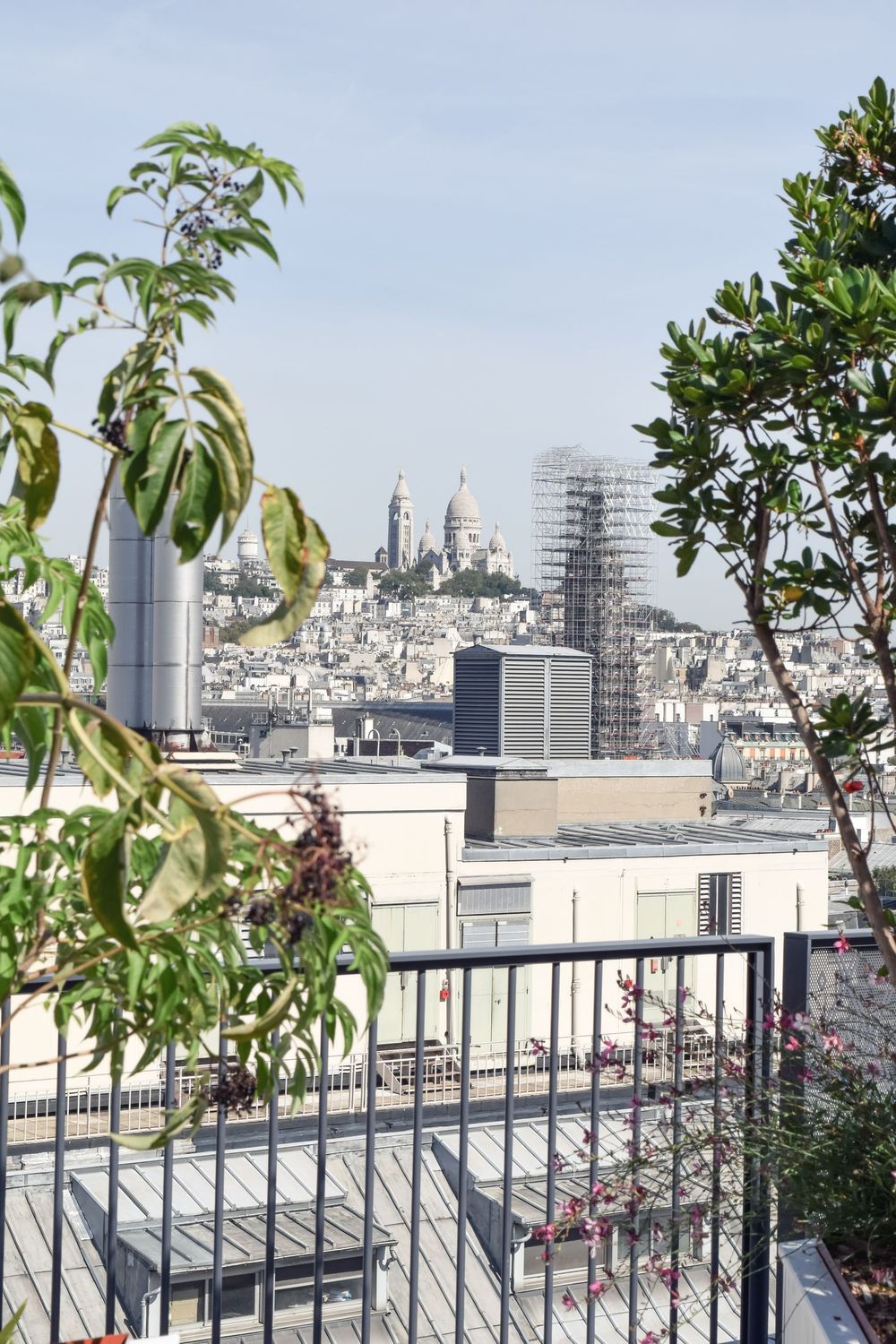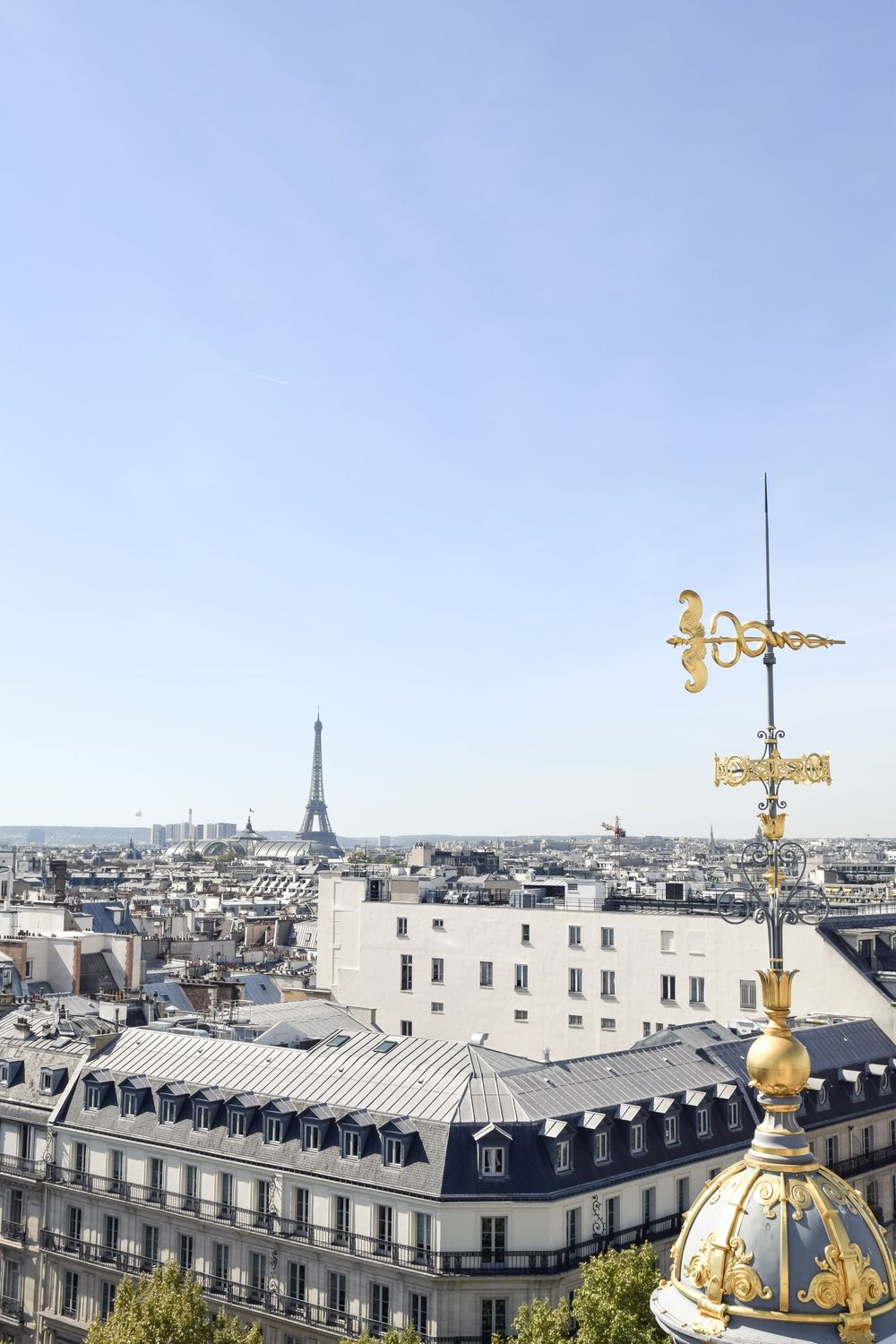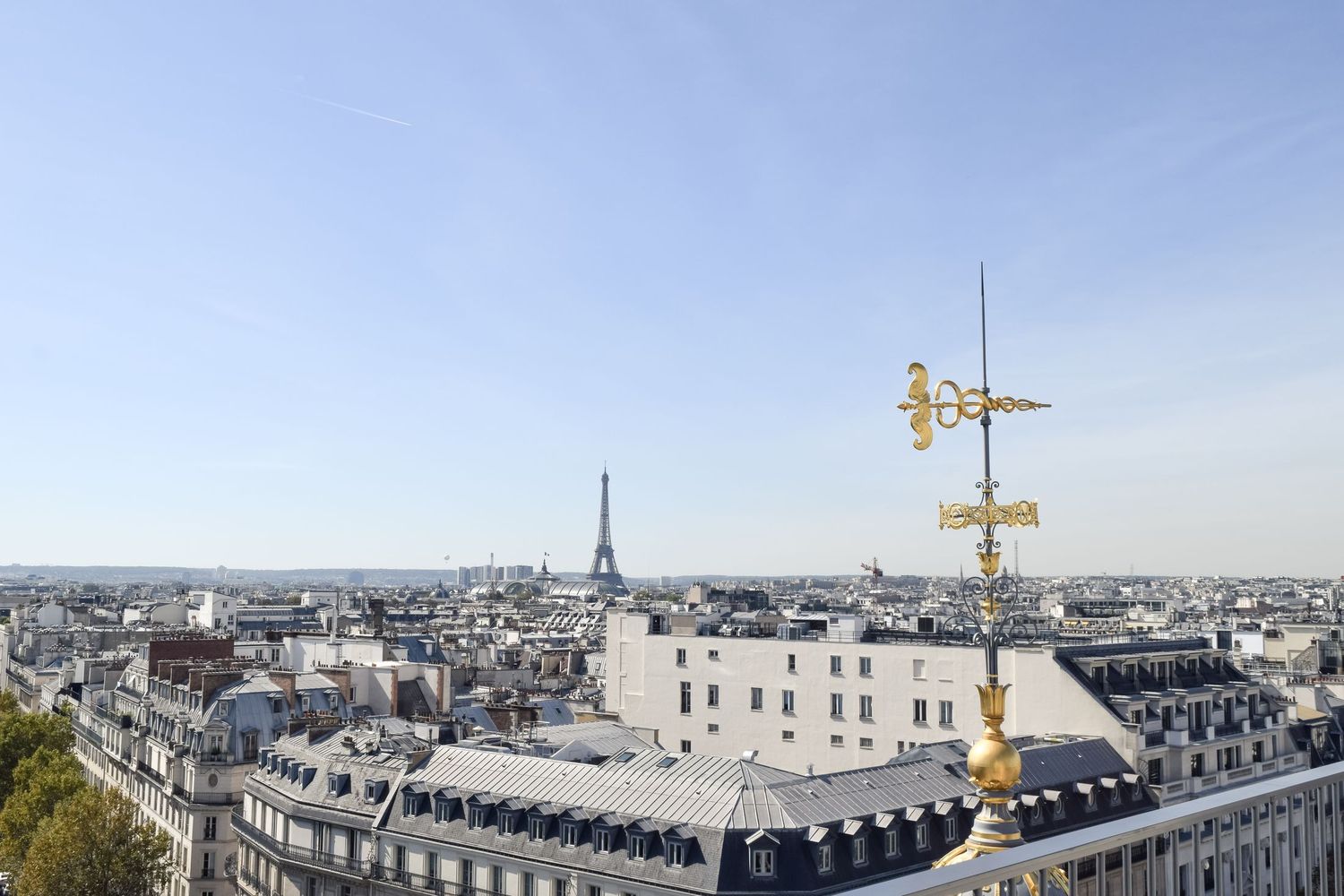 Visiting Perruche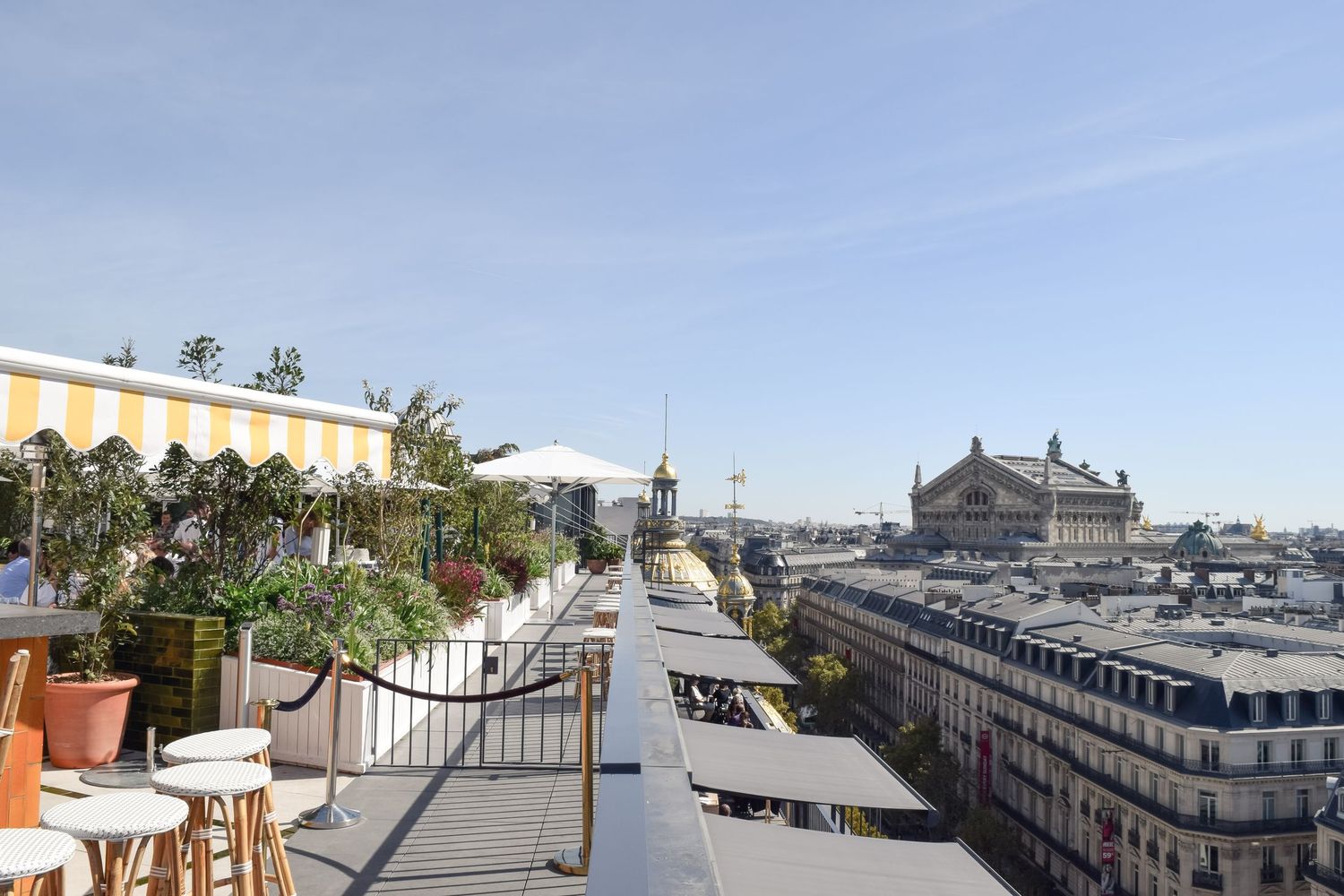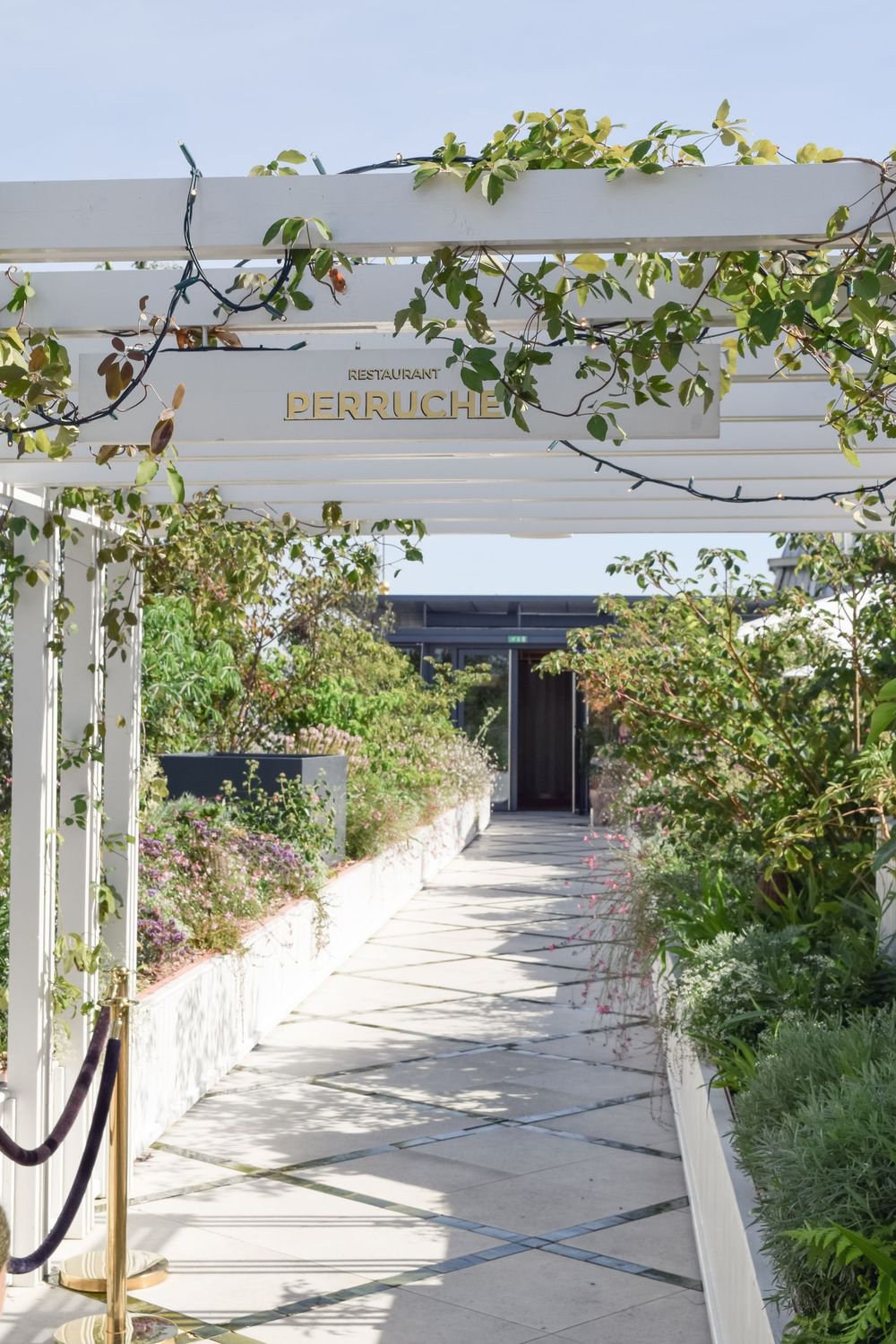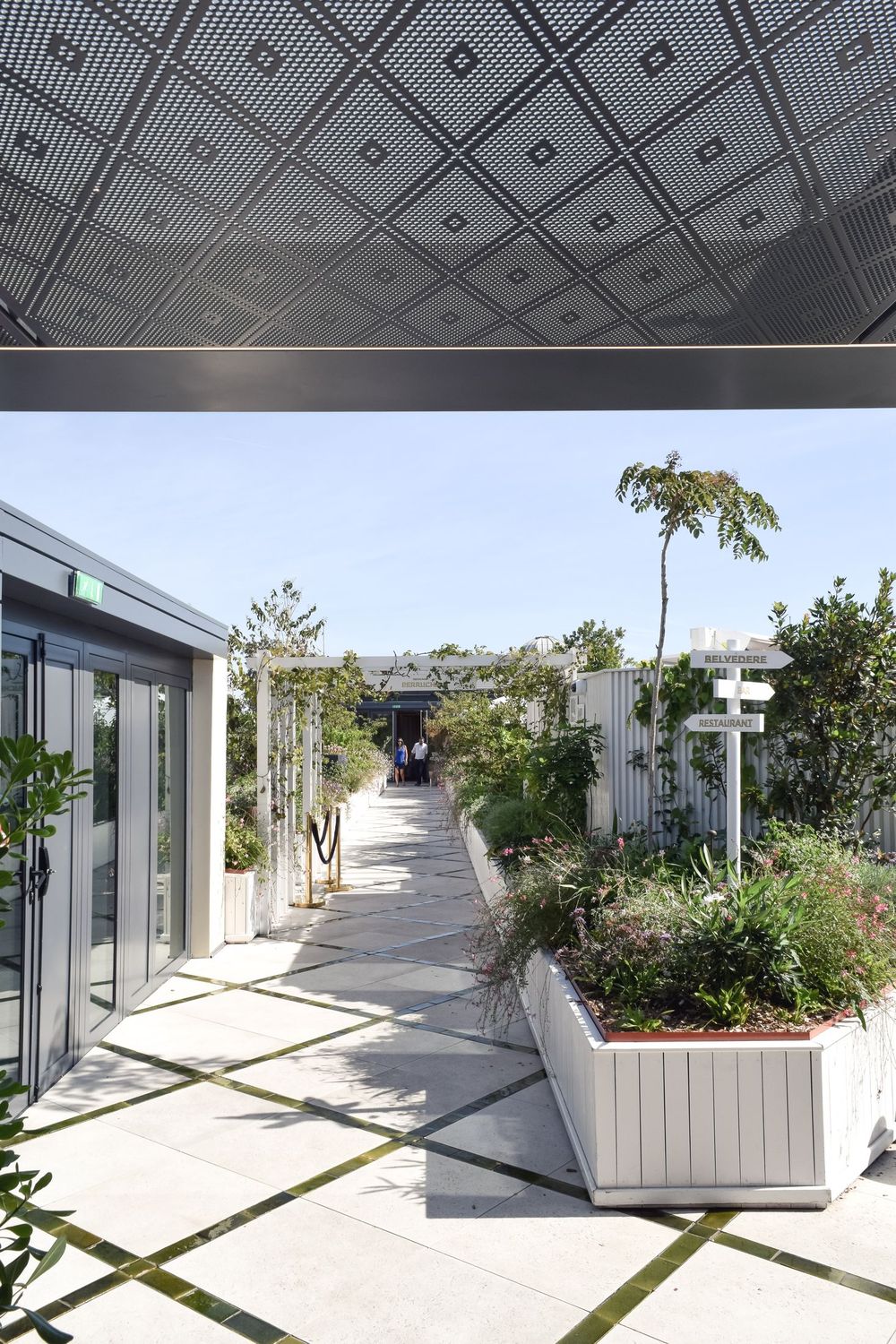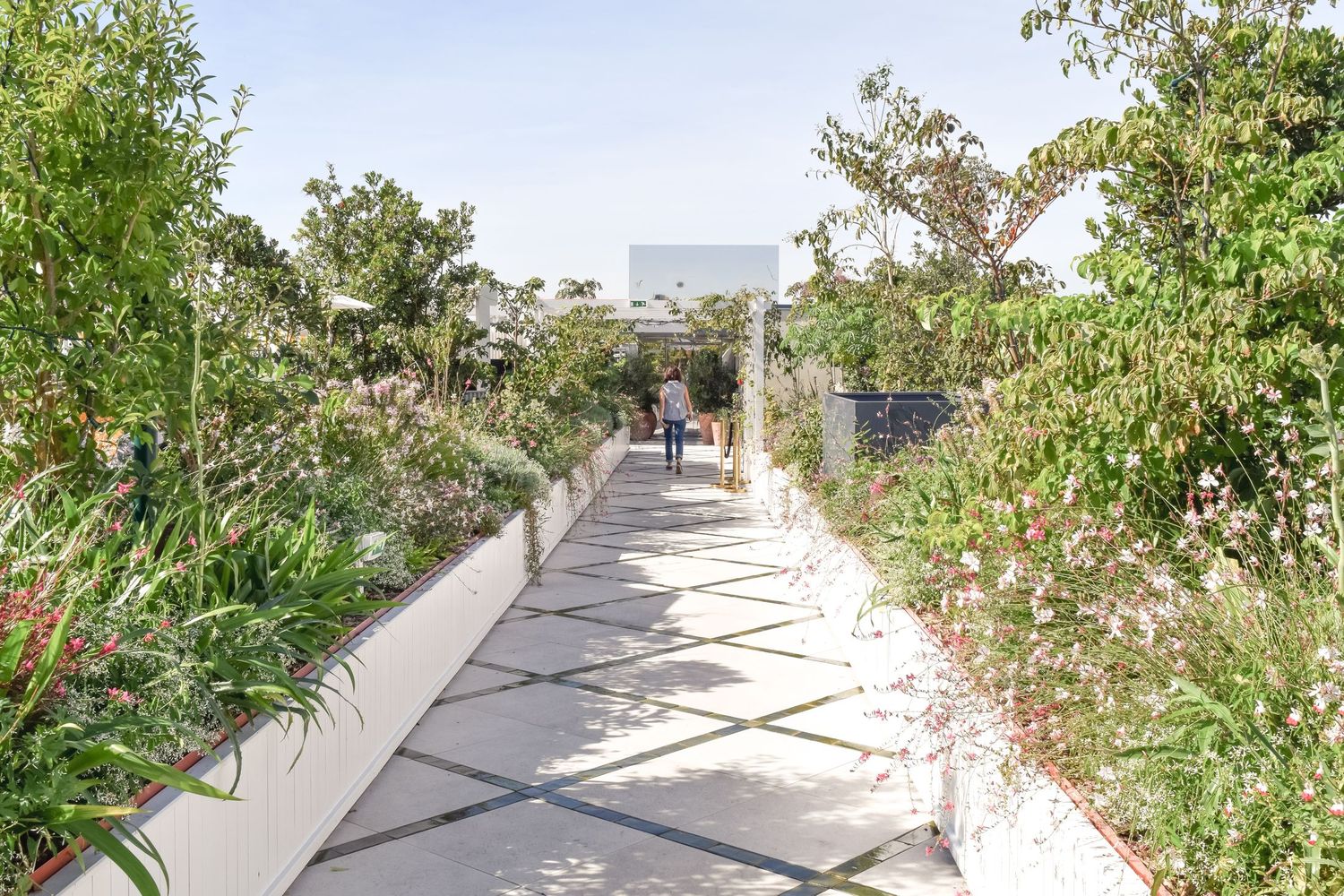 I highly recommend visiting Perruche if you are in town. I heard that they roof is heated during the fall so don't let the weather stop you from going to see the view!
Afterwards, be sure to visit the Galeries Lafayette next door, which offers another spectacular view over Paris!
Perruche Restaurant
64 Boulevard Haussmann
75009 Paris