Wondering where to eat brunch in Paris? There are so many cool cafés and restaurants that serve a Western-style brunch in Paris. Here are the best options!
Maison Sauvage
I had brunch with a friend at a lovely restaurant in Saint Germain called Maison Sauvage. You can't miss it – there are wild vines growing up the sides of the building outside! Arrive early as this place gets busy fast! Maison Sauvage does not take reservations, and a line starts forming around 12:30 PM so be prepared to wait if you arrive after. I had a delicious banana pancake brunch with a golden latte on the side! 5 Rue de Buci, 75006 Paris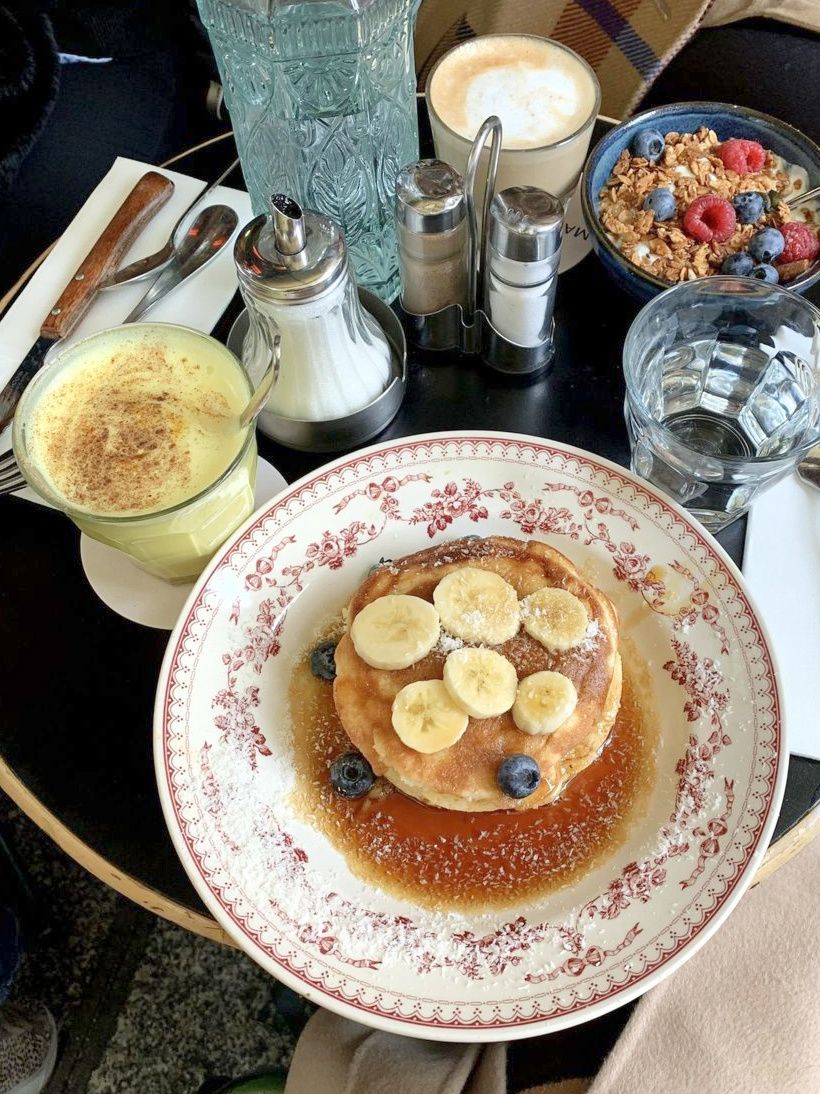 Café Mericourt
Café Mericourt is a peaceful and calm option in the 11th arrondissement for a tasty and simple brunch. 22 Rue de la Folie Méricourt, 75011 Paris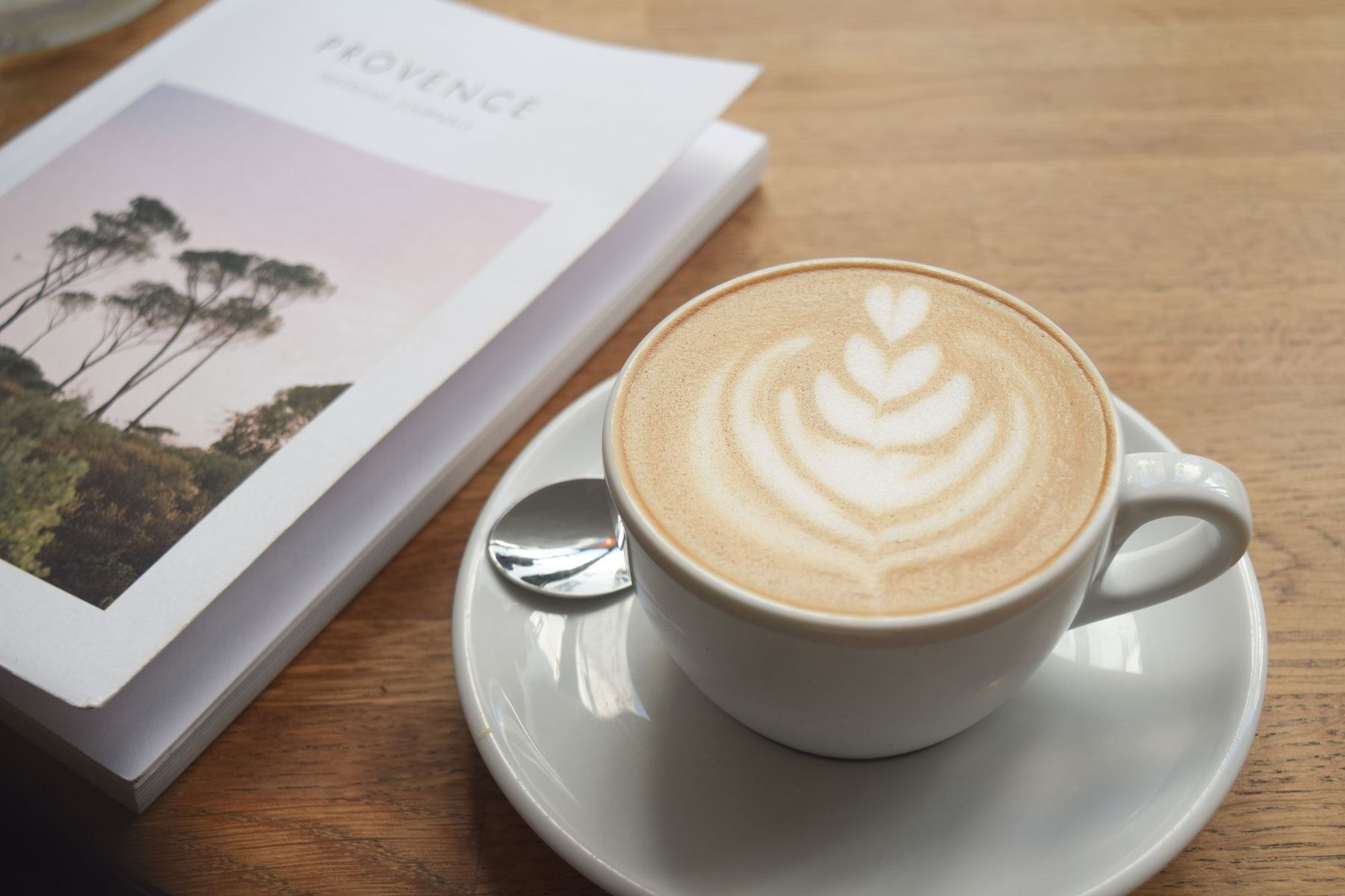 Hardware Société
Hardware Société is located in Montmartre up in the 18th. The Australian-style café/restaurant serves a typical English brunch that is delicious! 10 Rue Lamarck, 75018 Paris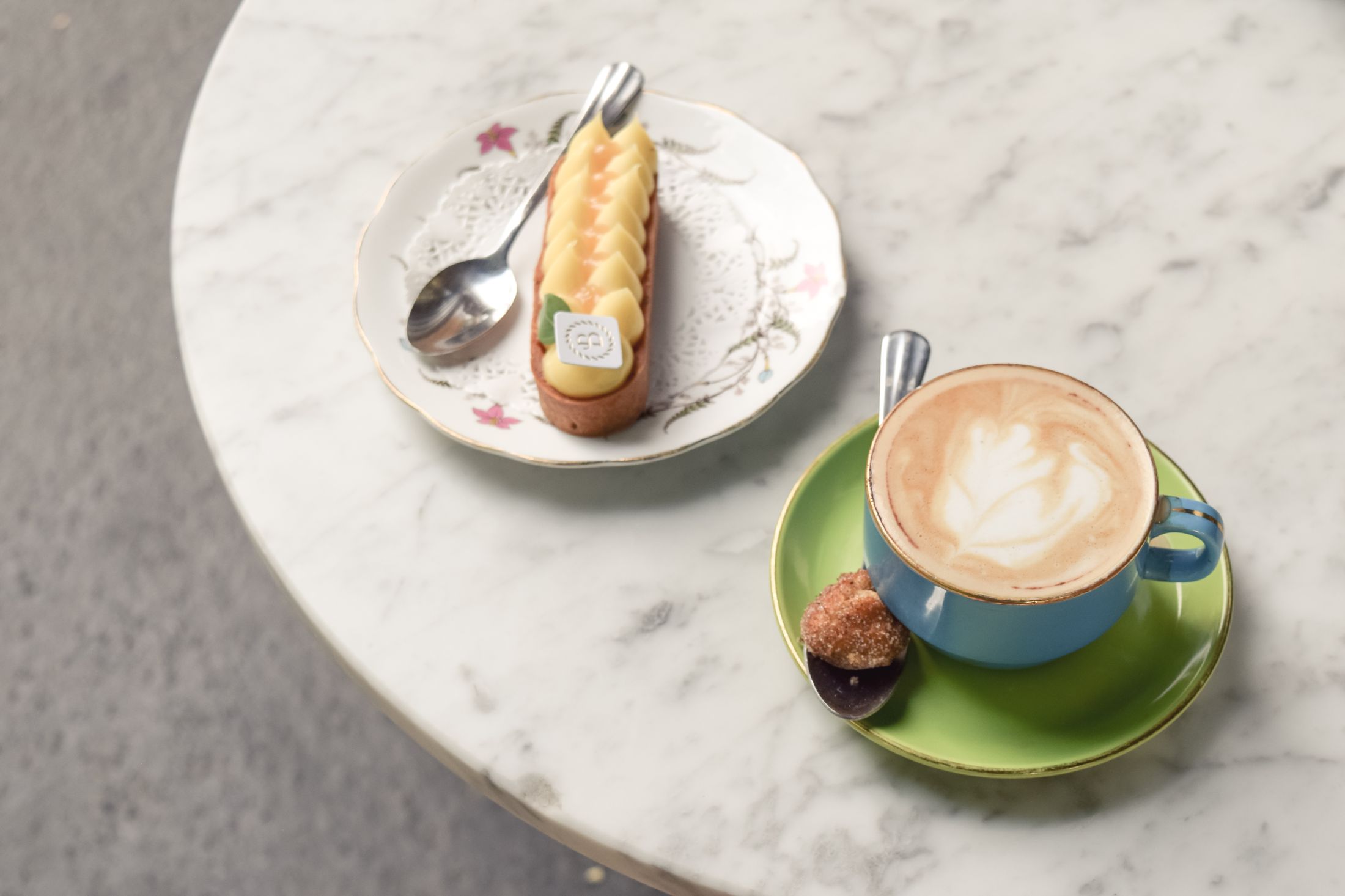 Treize Bakery
Another excellent spot for an English-style brunch is Treize Bakery, located just next to the Jardin du Luxembourg. The terrace out front is great for people-watching. Their scones are to die for! 5 Rue de Médicis, 75006 Paris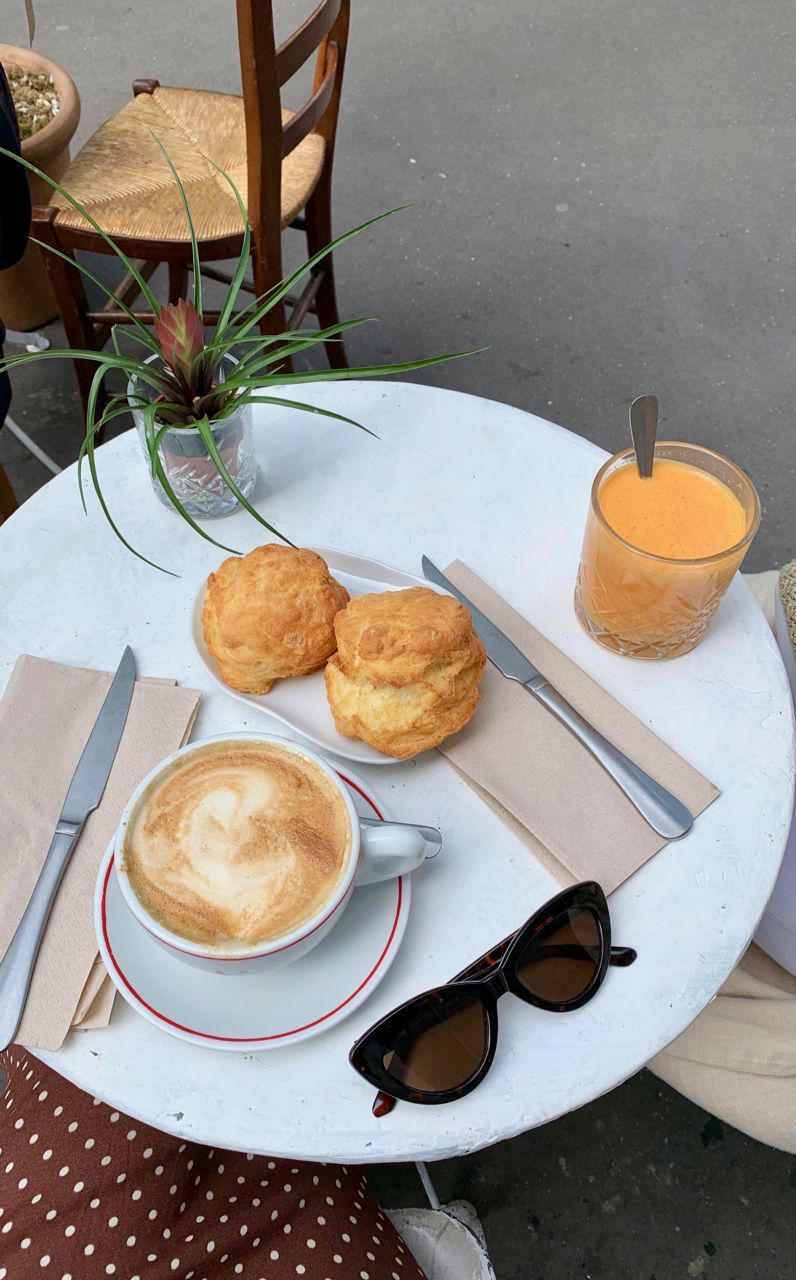 La Fontaine de Belleville Café
For some delicious Parisian-brewed coffee, head to La Fontaine de Belleville, a local coffee brewer that serves up delicious brunch meals in Paris. 31-33 Rue Juliette Dodu, 75010 Paris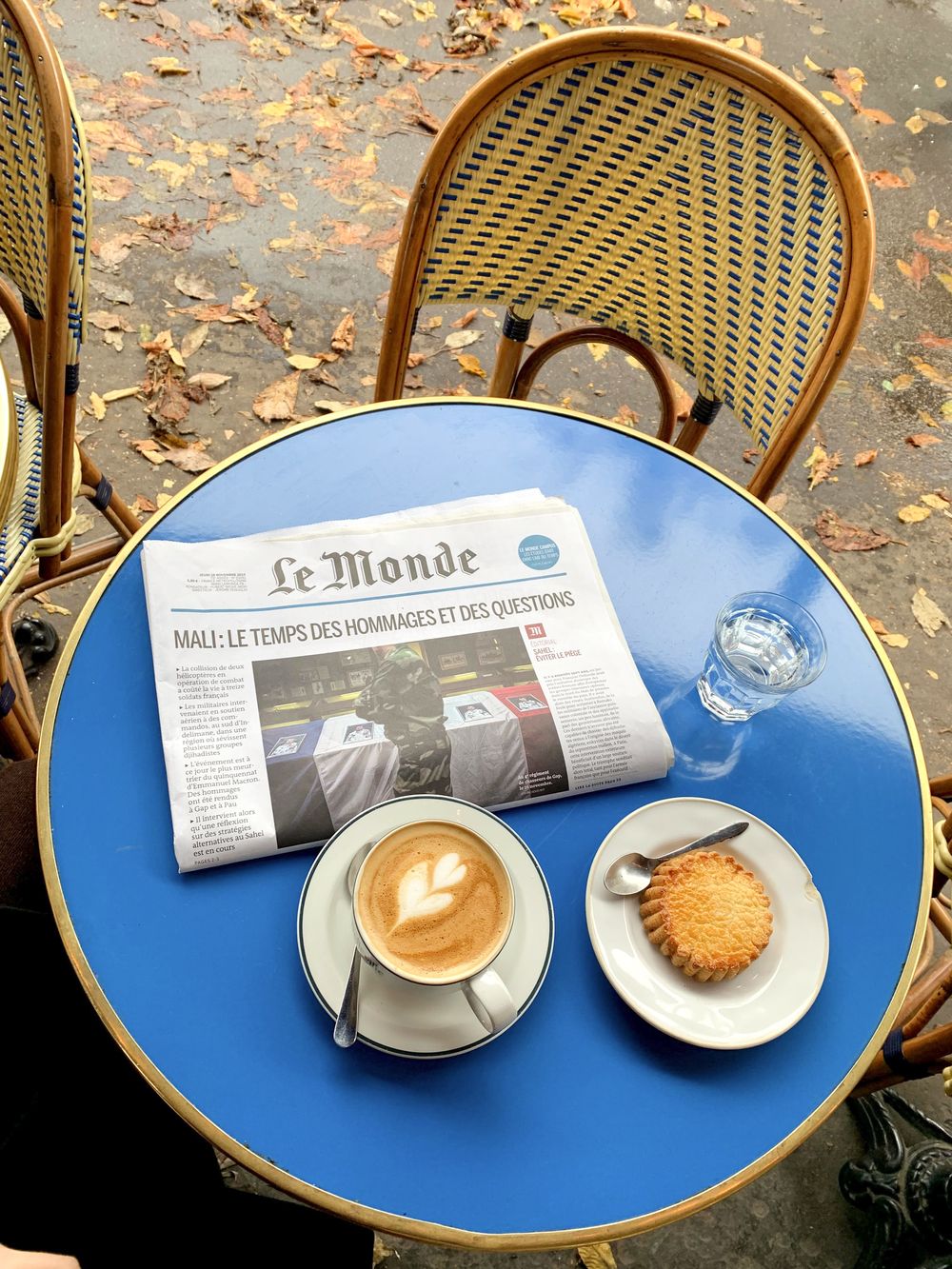 Café de Flore
Café de Flore is a classic but brunch here is popular! You may have to wait in line outside, but trust me, it'll be worth it! 172 Boulevard Saint-Germain, 75006 Paris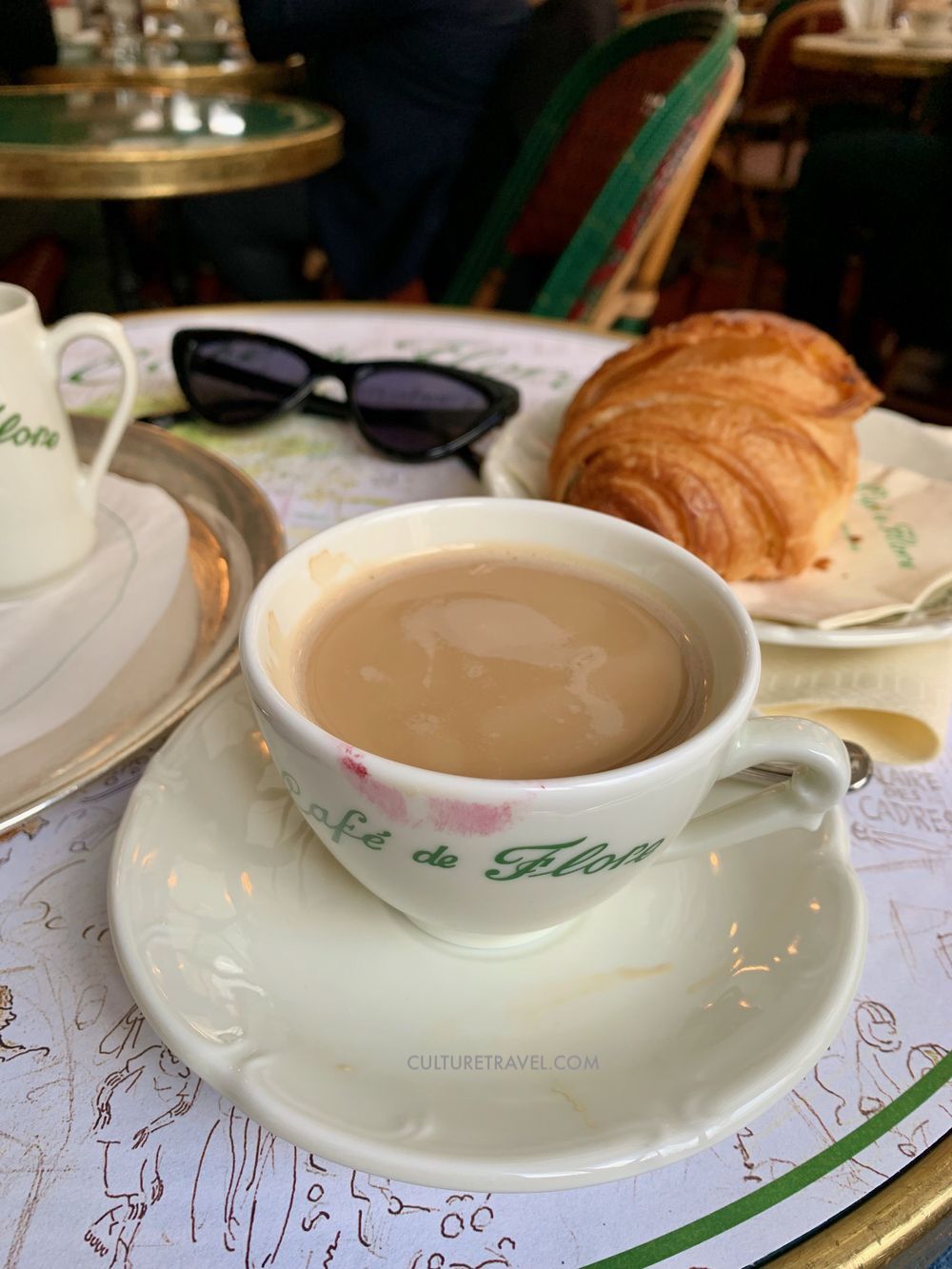 Sunday in Soho
Sunday in Soho is a centrally located brunch spot, perfect if you need to gather up a bunch of people from different areas in Paris. 7 Rue Saint-Marc, 75002 Paris
What do Parisians eat for Brunch?
Parisians often enjoy a blend of traditional French and more modern, international items for brunch.
Here are some typical brunch foods that Parisians enjoy:
Classic French breakfast pastries like croissants, pain au chocolat, and baguettes with butter and jam are common staples. Bakeries all over Paris offer a wide selection of viennoiserie (breakfast pastries). Tartines (open-faced sandwiches) with jam or Nutella are classic French brunch foods.
Parisians often eat eggs for brunch. Omelets with cheese or ham are popular brunch options. An omelette du fromage is a simple omelet with melted cheese. Many Parisians enjoy oeufs en cocotte (baked eggs) or omelettes filled with cheese, herbs, and sometimes vegetables or meats.
Both savory galettes (made with buckwheat flour) and sweet crêpes are beloved French brunch foods. They can be filled with ham and cheese, chocolate, fruit, or Nutella.
A slice of quiche Lorraine (with bacon and cheese) or other quiche varieties make a filling brunch dish.
Parisians enjoy fresh green salads at brunch, often with ingredients like goat cheese, smoked salmon, or chicken. Salade Nicoise with tuna and vegetables is another good brunch in Paris option.
Cheese and charcuterie boards featuring a variety of cheeses, cured meats, and pâté can also make an appearance at a brunch in Paris. Plates of cured meats like saucisson or jambon, pâté and rillettes, and French cheeses are common brunch fare. A French cheese plate could include brie, camembert, or goat cheese.
Fresh fruit and yogurt are usually available, often served with a drizzle of honey or a sprinkle of granola.
Beverages typically include coffee, freshly squeezed juices, and sometimes champagne or mimosas for a celebratory touch. Cafe au lait (coffee with steamed milk) or black coffee are the most common caffeine choices. Tea and hot chocolate are also popular in fall and winter. Freshly squeezed orange juice or grapefruit juice are always nice options for a French brunch beverage.
Both sweet and savory French classics like pastries, omelets, salads, and charcuterie make up the Parisian brunch experience! Influences from other cuisines, such as avocado toast or banana pancakes, have also found their way into the Parisian brunch scene. It's a leisurely meal that highlights both France's culinary traditions and fresh seasonal produce.