Sitting on a corner across from a small open plaza is La Fontaine de Belleville, the first café opened by artisanal French coffee roasters Belleville Brûlerie. I had been dying to visit this café for some time, but as it's always been a little out of my way, it took me some time! The café is located between the Belleville and Canal Saint-Martin neighborhoods.
What I loved most about this café is that it is the only café in Paris (that I know of) to serve artisanal, specialty coffee, in a traditional Parisian brasserie setting. In the past, I've always had to purchase my croissants and other viennoiseries from a boulangerie separate from where I get my specialty coffee.
La Fontaine de Belleville combines the best of both these worlds. In fact, the café has actually been operating since 1915. When the Belleville gang took it over, they wanted to preserve much of its charm, while adding their own touches that made it feel like part of the Belleville Brûlerie family. I think the team succeeded in creating a welcoming atmosphere where coffee lovers can enjoy their third-wave brew on a typical Parisian terrace.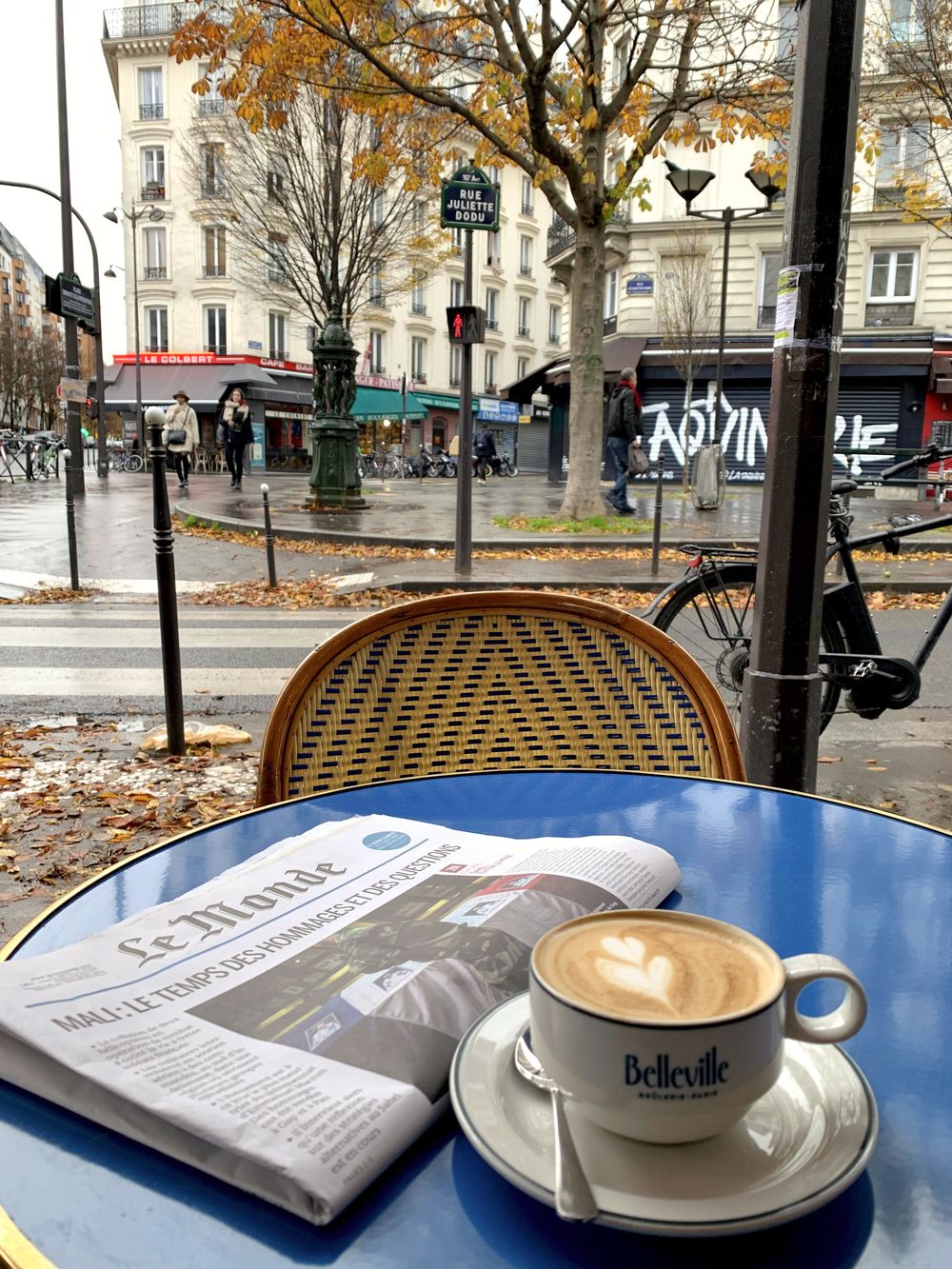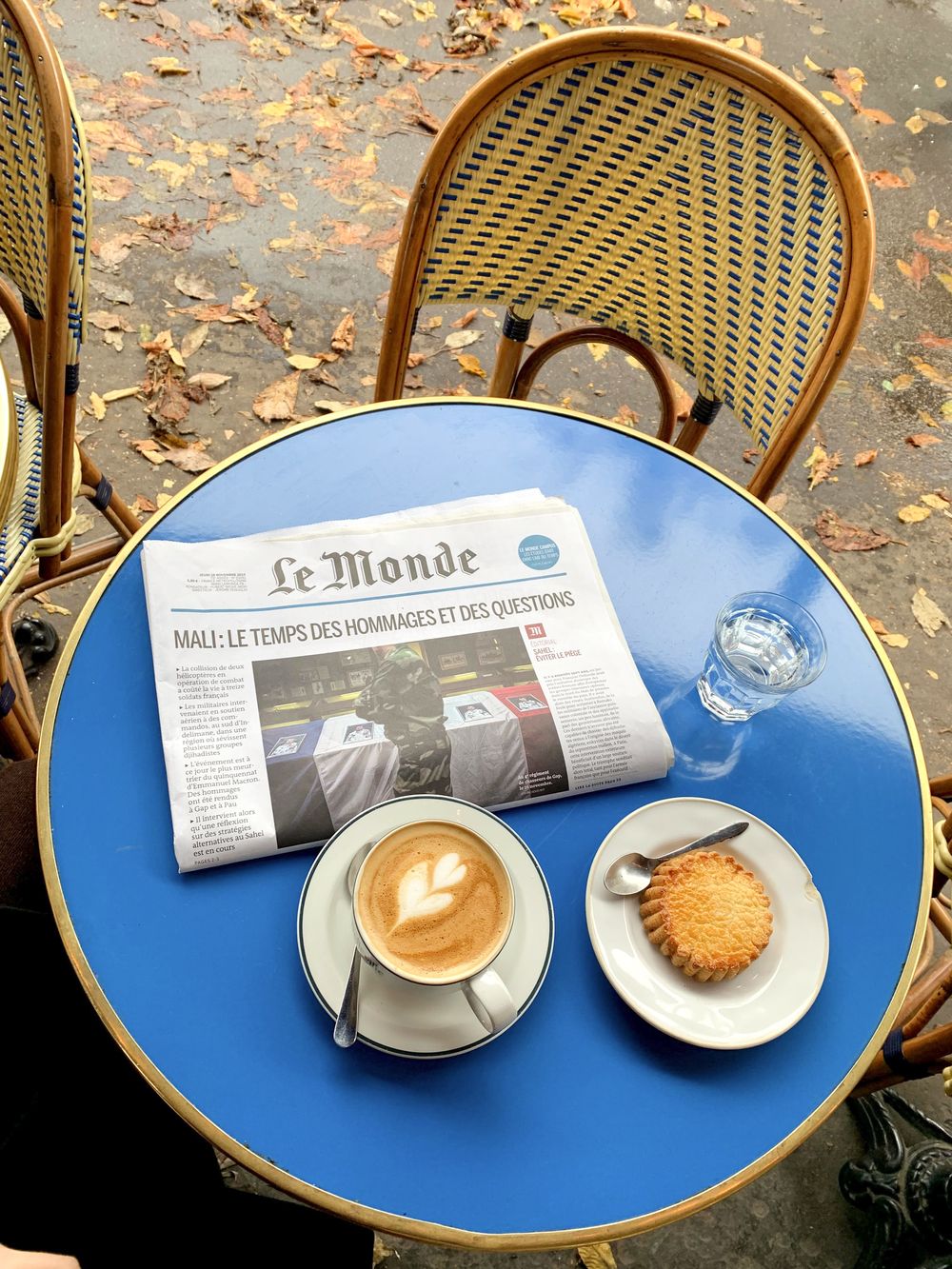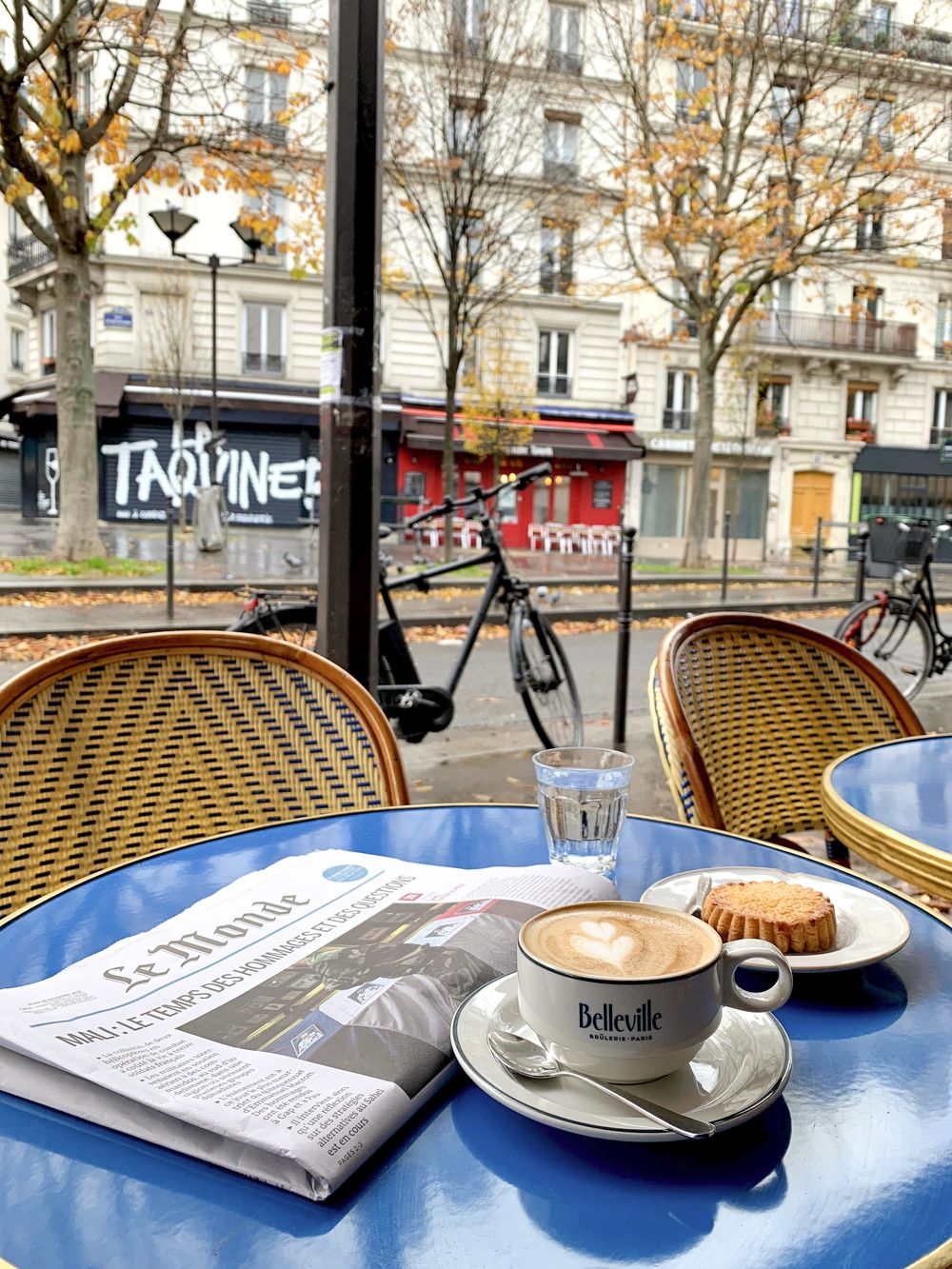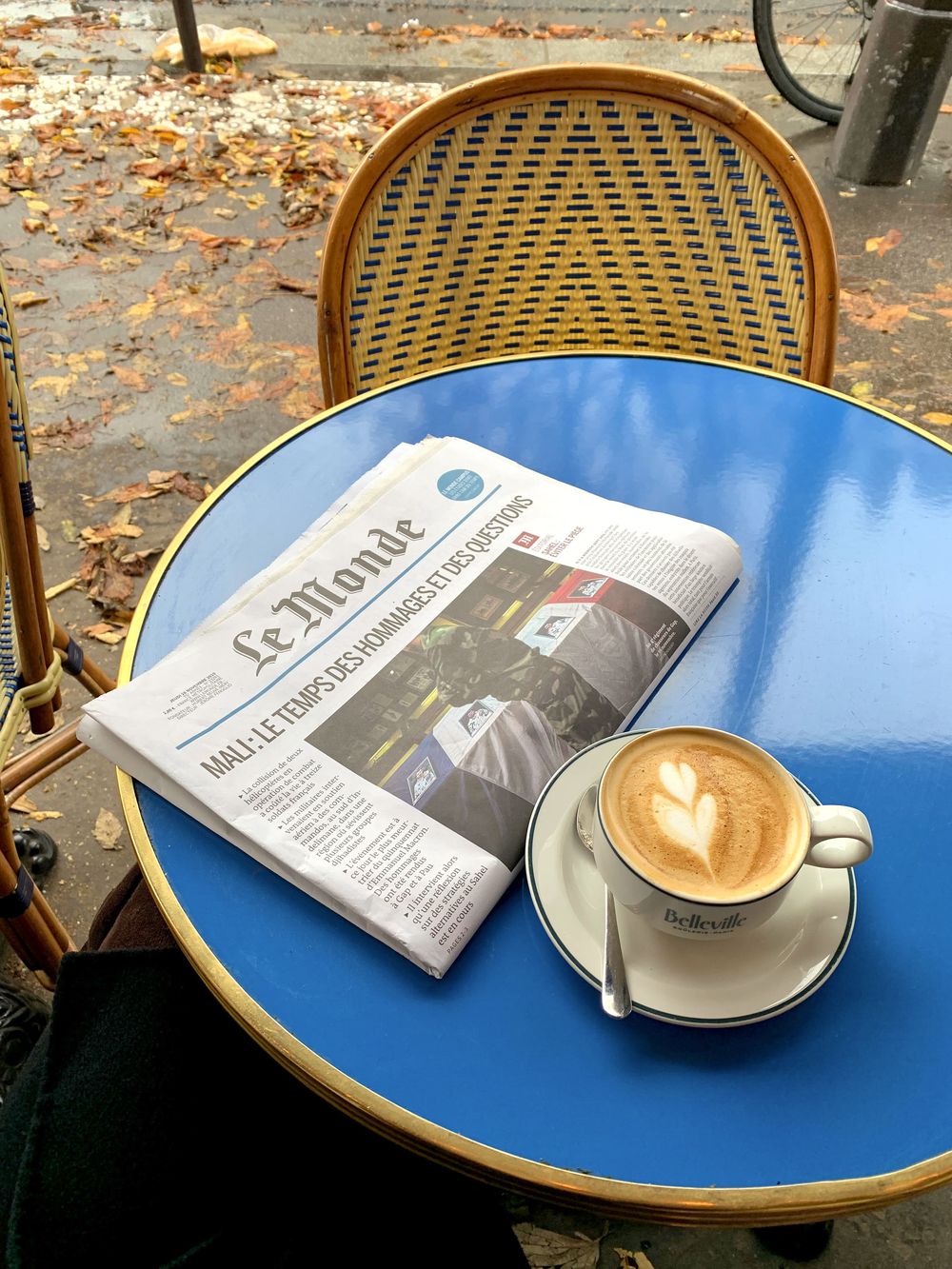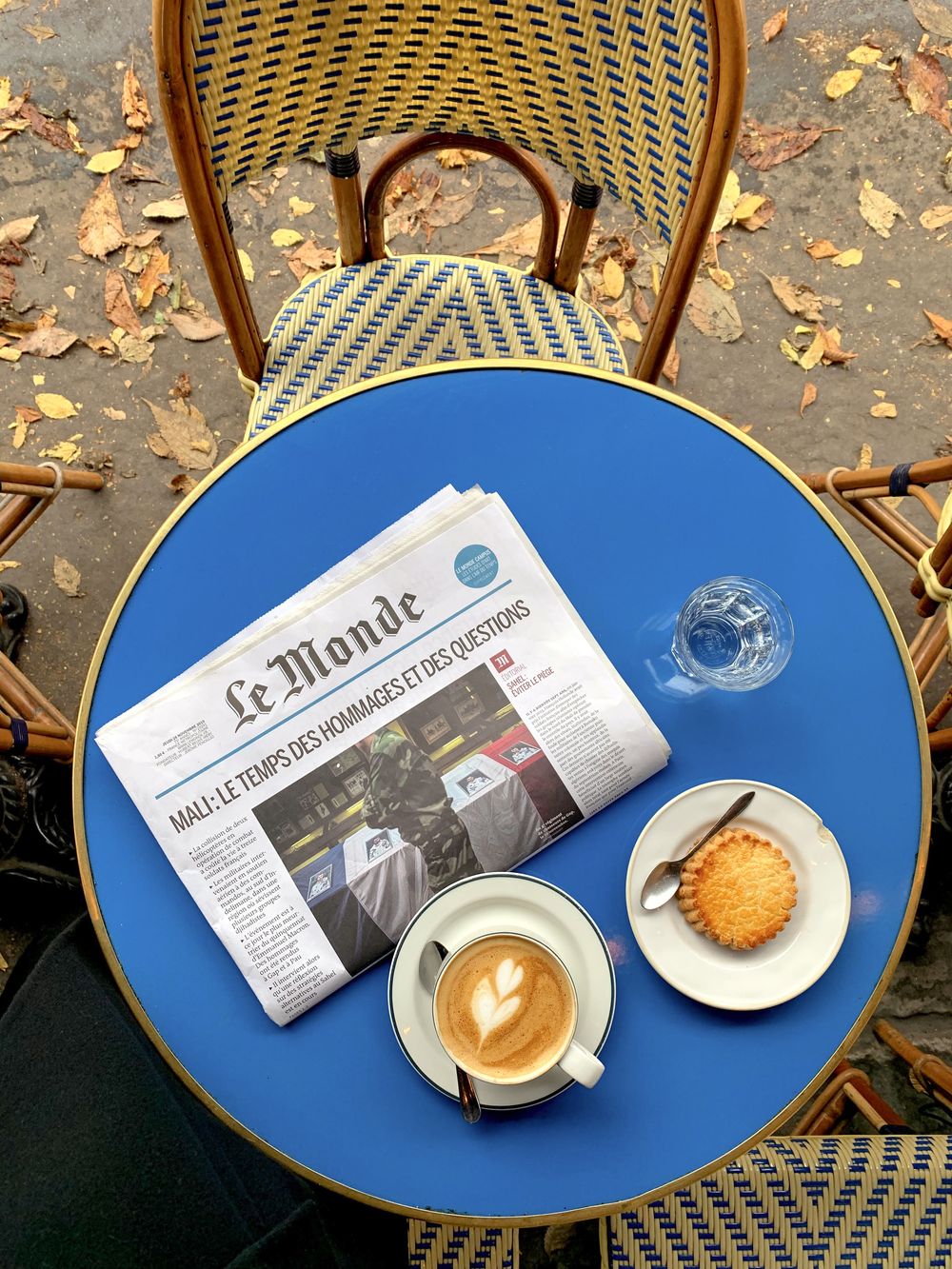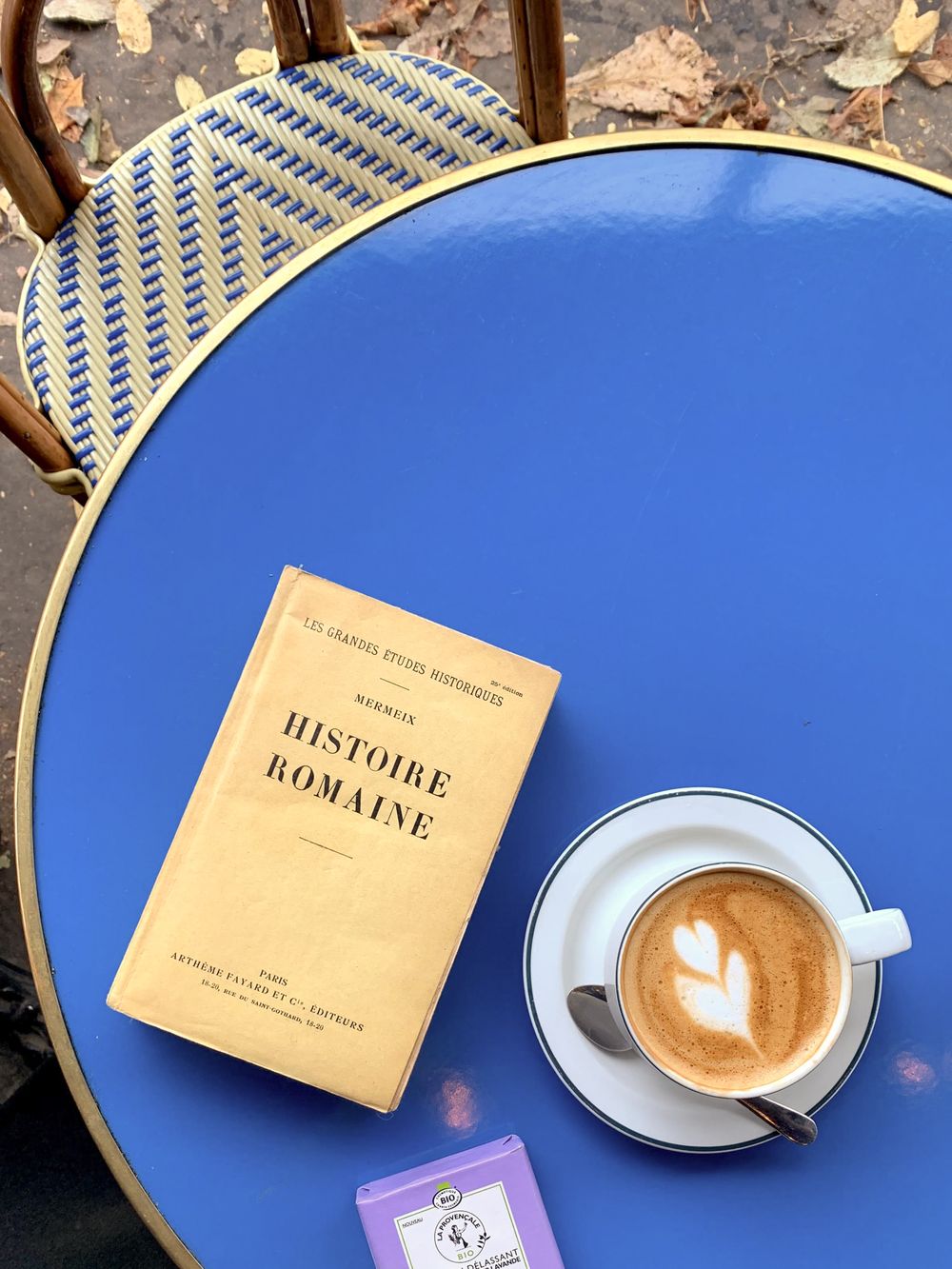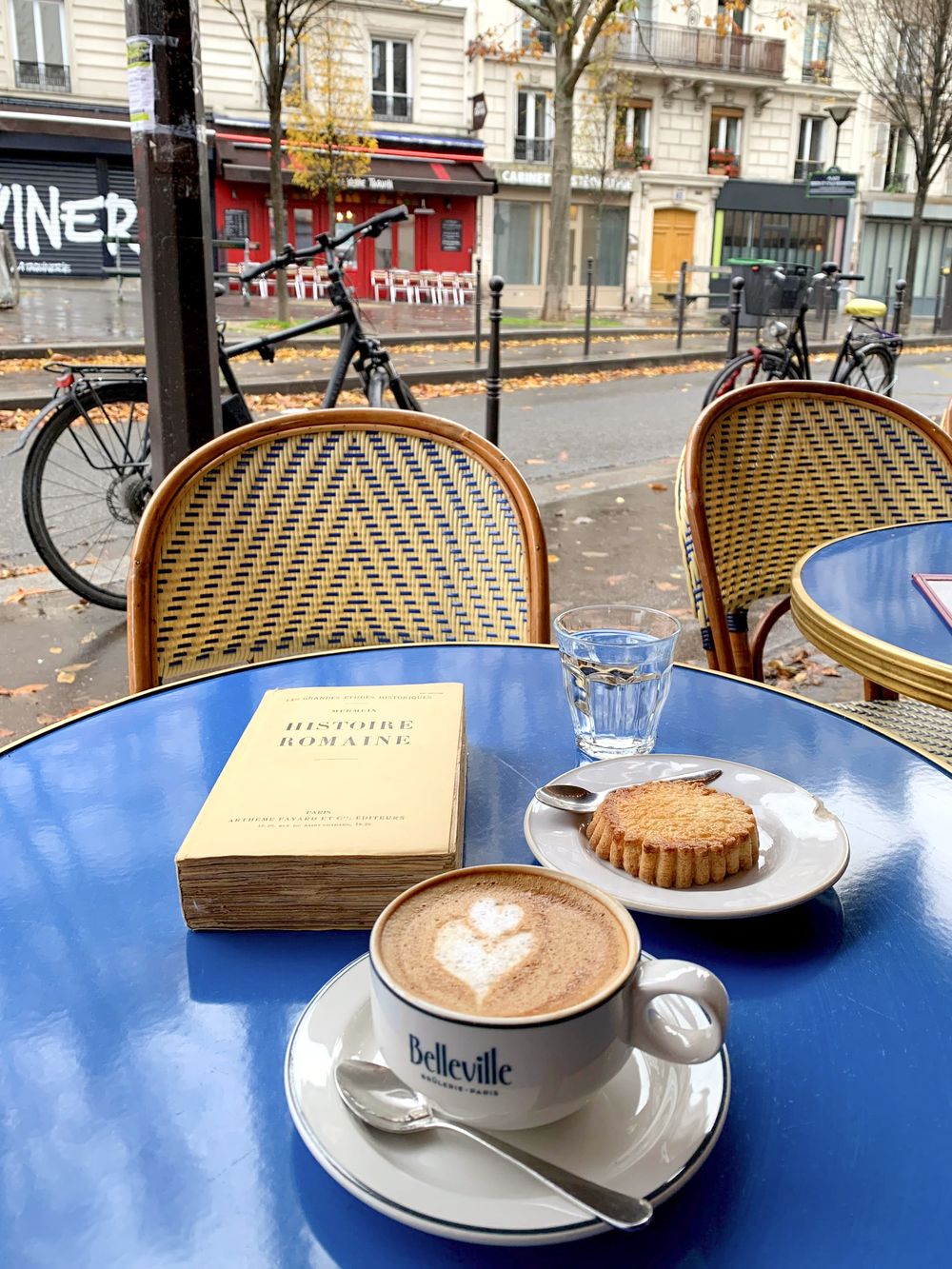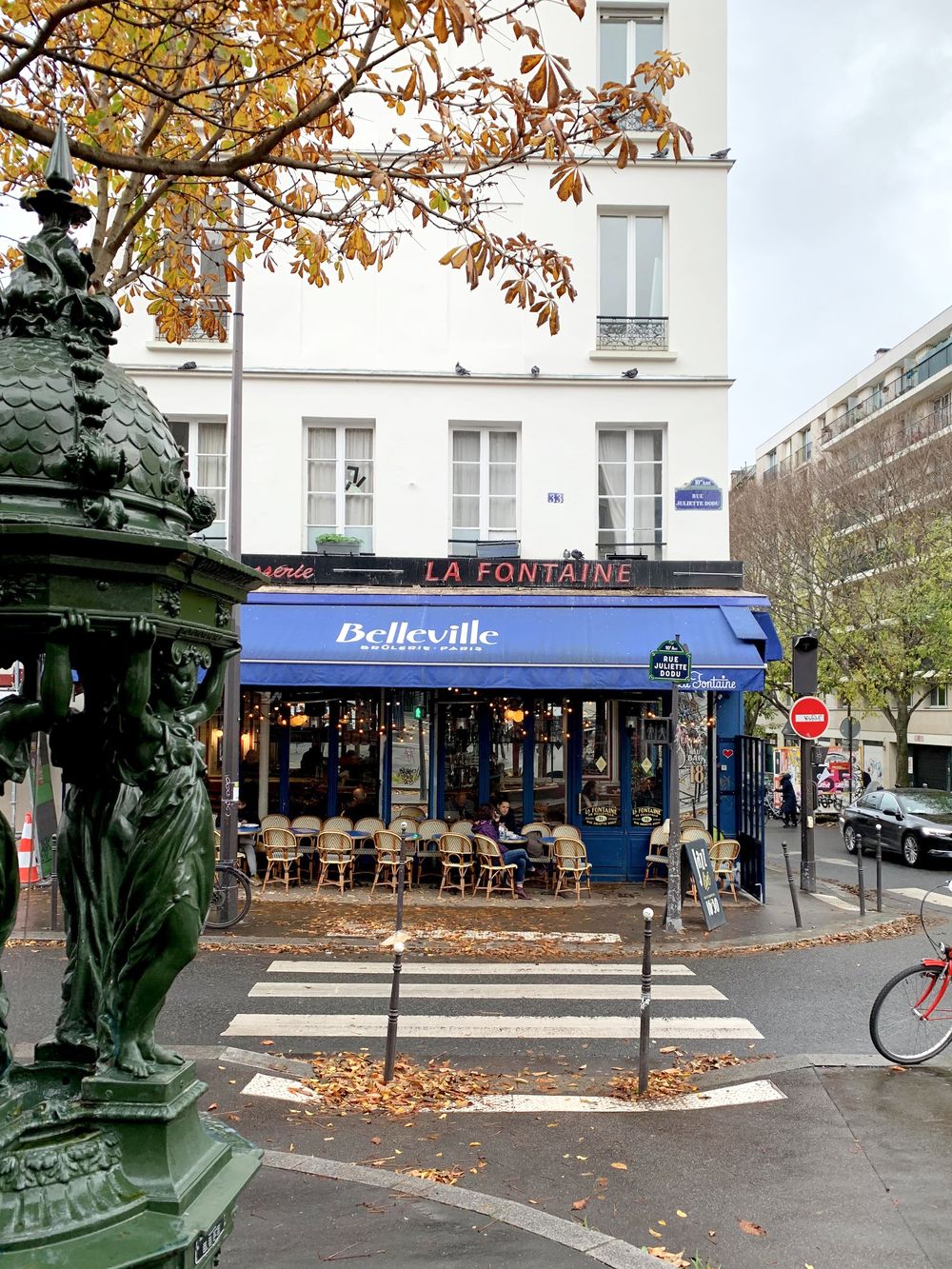 31-33 Rue Juliette Dodu
75010 Paris, France
Wednesday to Sunday 8–Midnight