Canal Saint Martin is known for being a Parisian hipster neighborhood, but don't be put off by this. The cool neighborhood has something to offer everyone and its artistic culture gives it a charm unlike any other in Paris.
The Canal Saint-Martin neighborhood in Paris is a beautiful and vibrant area located in the 10th arrondissement. This area is known for its chic cafes and restaurants, as well as for its lively bars and nightlife. The area is also known for its stunning views of the canal, which is lined with old-fashioned street lamps, trees, and quaint little bridges.
The neighborhood is also home to many Parisian art galleries, bookstores, and vintage shops. There are plenty of activities to do in the area, such as taking a romantic boat ride along the canal or strolling along the cobblestone streets. Whether you're looking for a romantic getaway or an exciting night out, the Canal Saint-Martin neighborhood has something for everyone.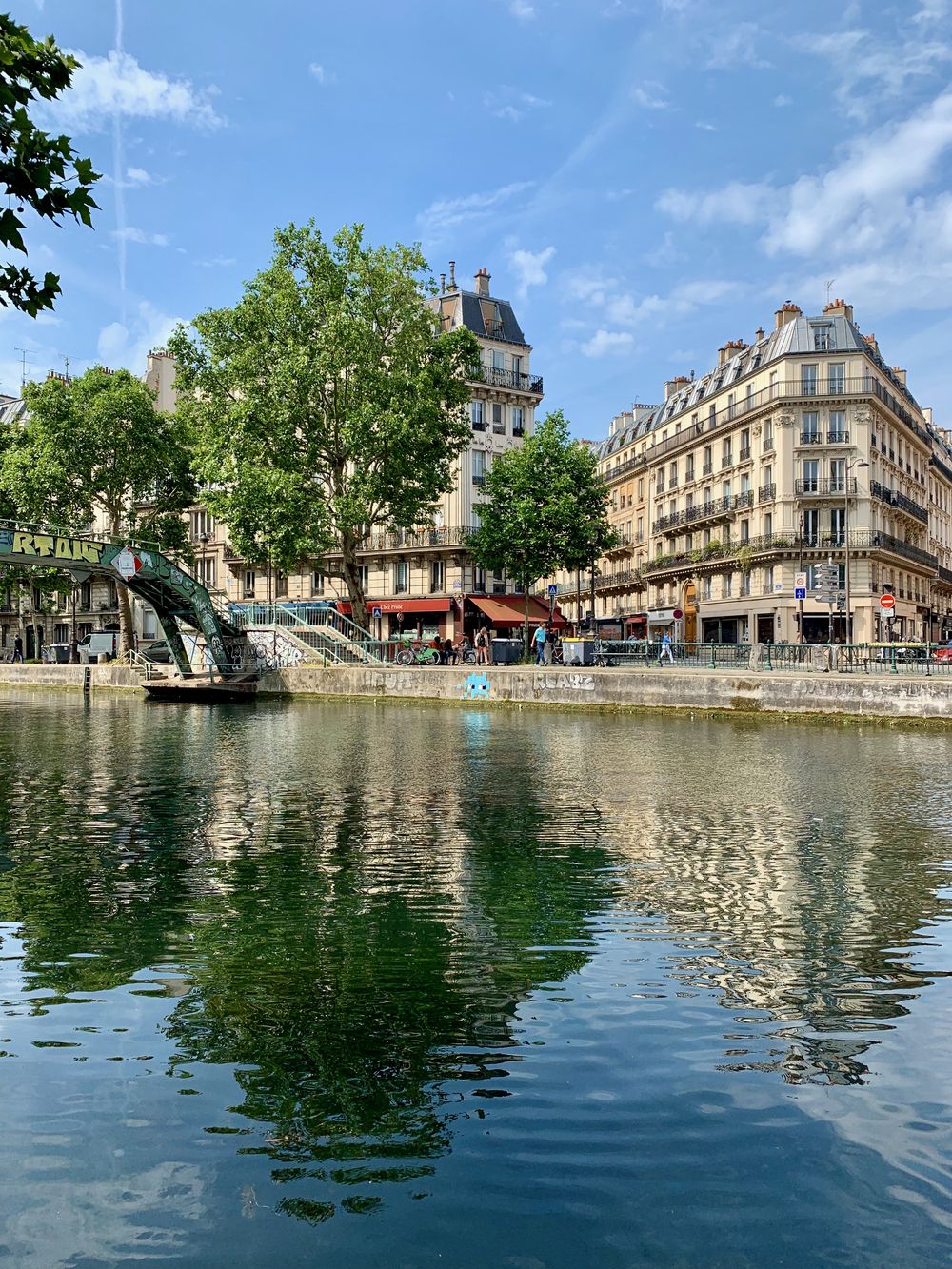 History of the Canal Saint-Martin Construction
The Canal Saint-Martin in Paris is a man-made canal that spans approximately 4.6 kilometers (2.86 miles). Its construction was ordered by Napoleon Bonaparte in 1802, with the aim of creating a fresh waterway to supply Paris with fresh drinking water and to avoid diseases like dysentery and cholera, which were common at that time.
The construction was funded by a new tax on wine, and the canal was completed in 1825. It connected the Canal de l'Ourcq to the River Seine and became an essential part of the Parisian transportation system for both goods and people.
During the 19th and 20th centuries, the canal played a crucial role in the industrial development of Paris. Its importance declined later in the 20th century with the rise of road transport, and portions of the canal were covered or altered.
Today, the Canal Saint-Martin serves mainly as a scenic area. Its picturesque views and vibrant neighborhood life have contributed to its lasting charm.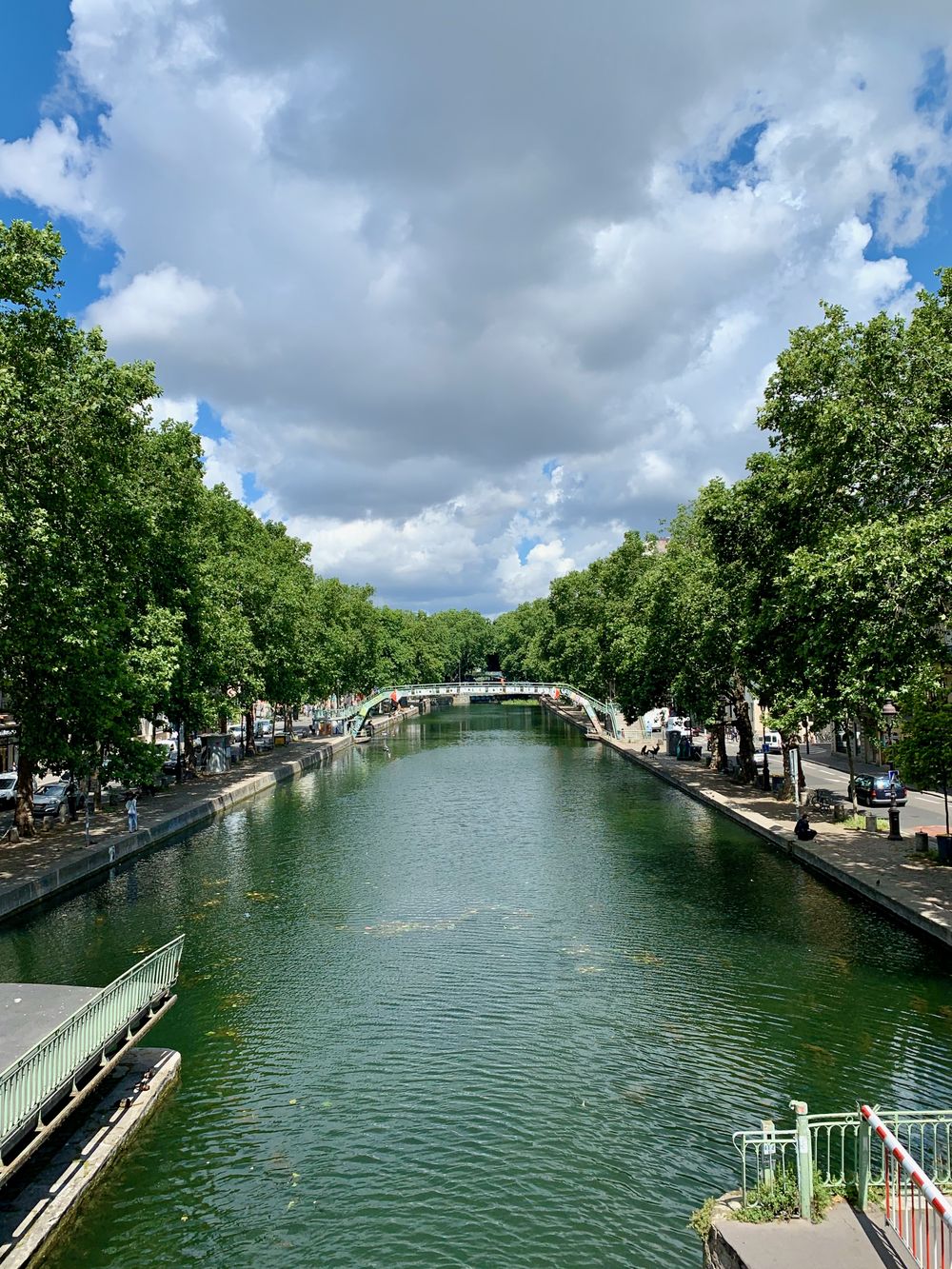 What Canal Saint-Martin is Know For
The cult French movie "Amélie" (known as "Le Fabuleux Destin d'Amélie Poulain"), released in 2001, features scenes that were filmed at the Canal Saint-Martin in Paris. The canal's distinctive iron footbridges and charming atmosphere provided a picturesque backdrop for some of the film's sequences. It has since become associated with the film and is a popular spot for fans of "Amélie" to visit.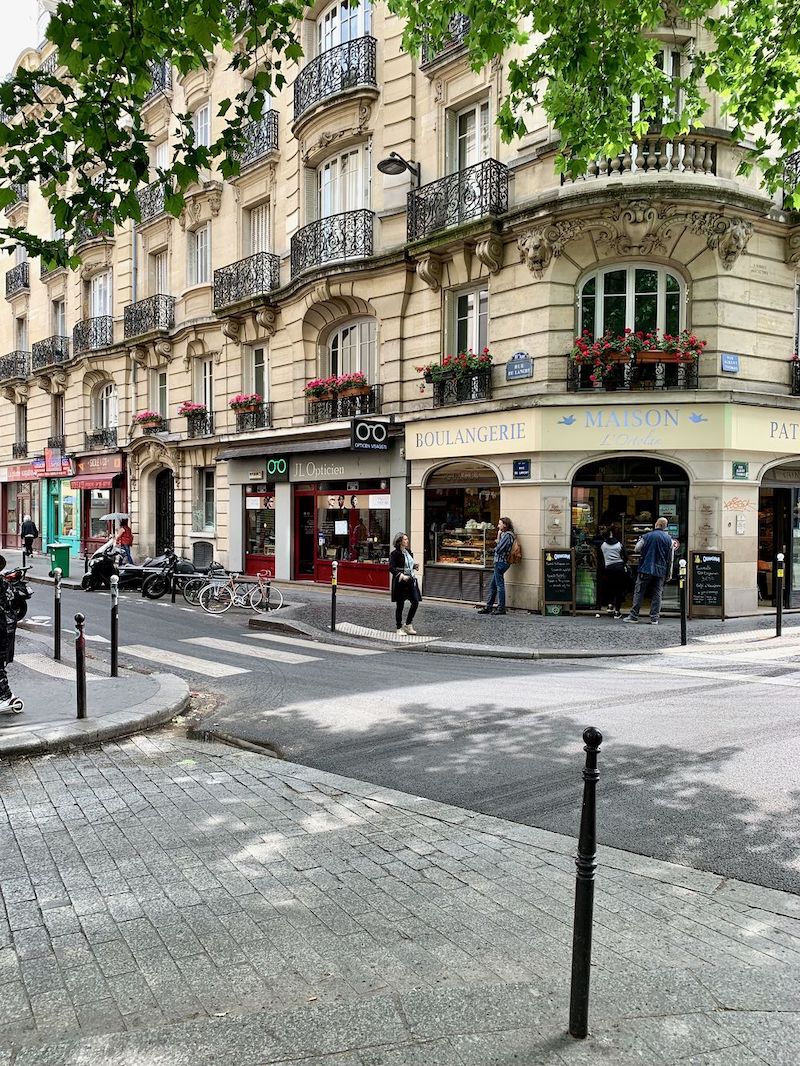 Getting To and From Canal Saint-Martin
What is the best way to get to Canal Saint-Martin? The Canal Saint-Martin is centrally located in Paris and is quite accessible via several methods of public transportation and other means.
There are several Paris Metro stations near Canal Saint-Martin, making it easy to reach from many other parts of Paris. The closest stations are République (Lines 3, 5, 8, 9, 11), Jacques Bonsergent (Line 5), and Goncourt (Line 11). If you're at the southern end of the canal, you can use Gare de l'Est (Lines 4, 5, 7) or Château Landon (Line 7).
Multiple bus lines also serve the area, such as lines 20, 46, 56, and 91. The bus is a nice option if you prefer above-ground travel with views of the city.
Once you reach Canal Saint-Martin, the best way to explore the neighborhood is on foot. It's a vibrant area with lots of shops, cafes, and street art to see, so take your time to wander and explore.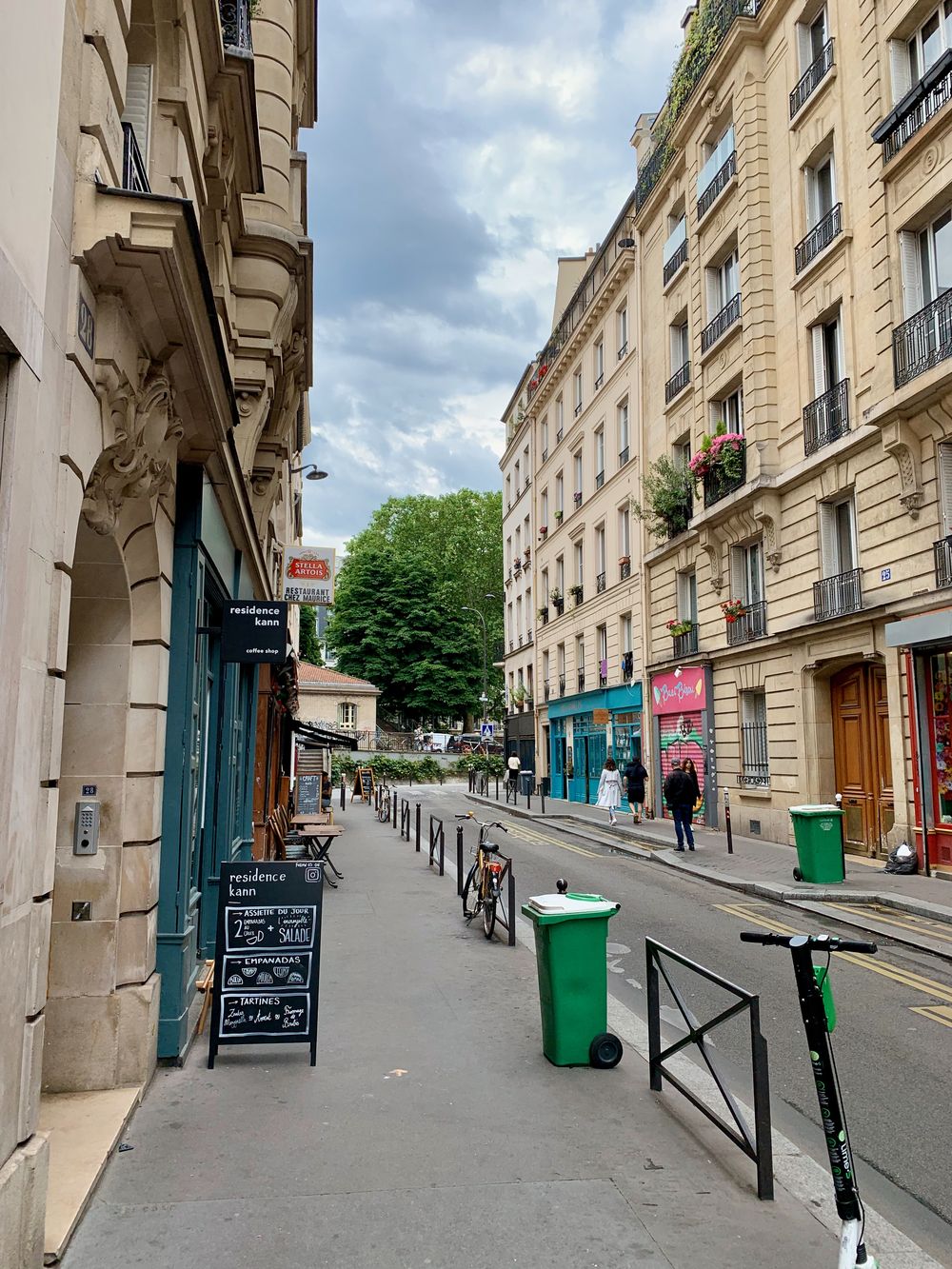 Hotels / Where to Stay in Canal Saint-Martin
Staying in the Canal Saint-Martin neighborhood will give you a taste of what real, local Parisian life is like! What are the best hotels in Canal Saint-Martin? There are a variety of hotels to choose from that offer different styles, price points, and amenities.
These are the best hotels in the area:
1. Le Citizen Hotel: Le Citizen Hotel offers chic and comfortable rooms with beautiful views of the Canal Saint-Martin. The rooms are modern and stylish, and the hotel prides itself on its eco-friendly initiatives. The breakfast here is known to be particularly good.
2. Hotel Magenta 38 by Happyculture: A contemporary boutique hotel with an artistic vibe, Hotel Magenta 38 offers comfortable rooms with modern amenities. The location is ideal, within walking distance to several attractions.
3. Renaissance Paris Republique Hotel: Located on the edge of Canal Saint-Martin, this upscale hotel has a modern design and offers luxury amenities like a spa, rooftop terrace, and on-site dining. It's part of the Marriott chain, so you can expect a high standard of service.
4. Hotel Le Marcel: This 4-star hotel is known for its friendly service and comfortable, clean rooms. Its proximity to Gare de l'Est makes it very convenient for travelers, and it's within easy walking distance of Canal Saint-Martin.
5. Hôtel Providence: Hôtel Providence is a boutique hotel offering uniquely designed rooms with vintage furniture and wallpapers. It has an onsite bar and restaurant and is known for its beautiful rooftop views.
6. Generator Paris: If you're on a budget or seeking a more social environment, consider Generator Paris, a design-led hostel that offers both private rooms and dormitory-style accommodation. It's one of the most popular hostels in Paris and has a rooftop bar with stunning views of Sacré-Cœur.
Restaurants / Where to Eat in Canal Saint-Martin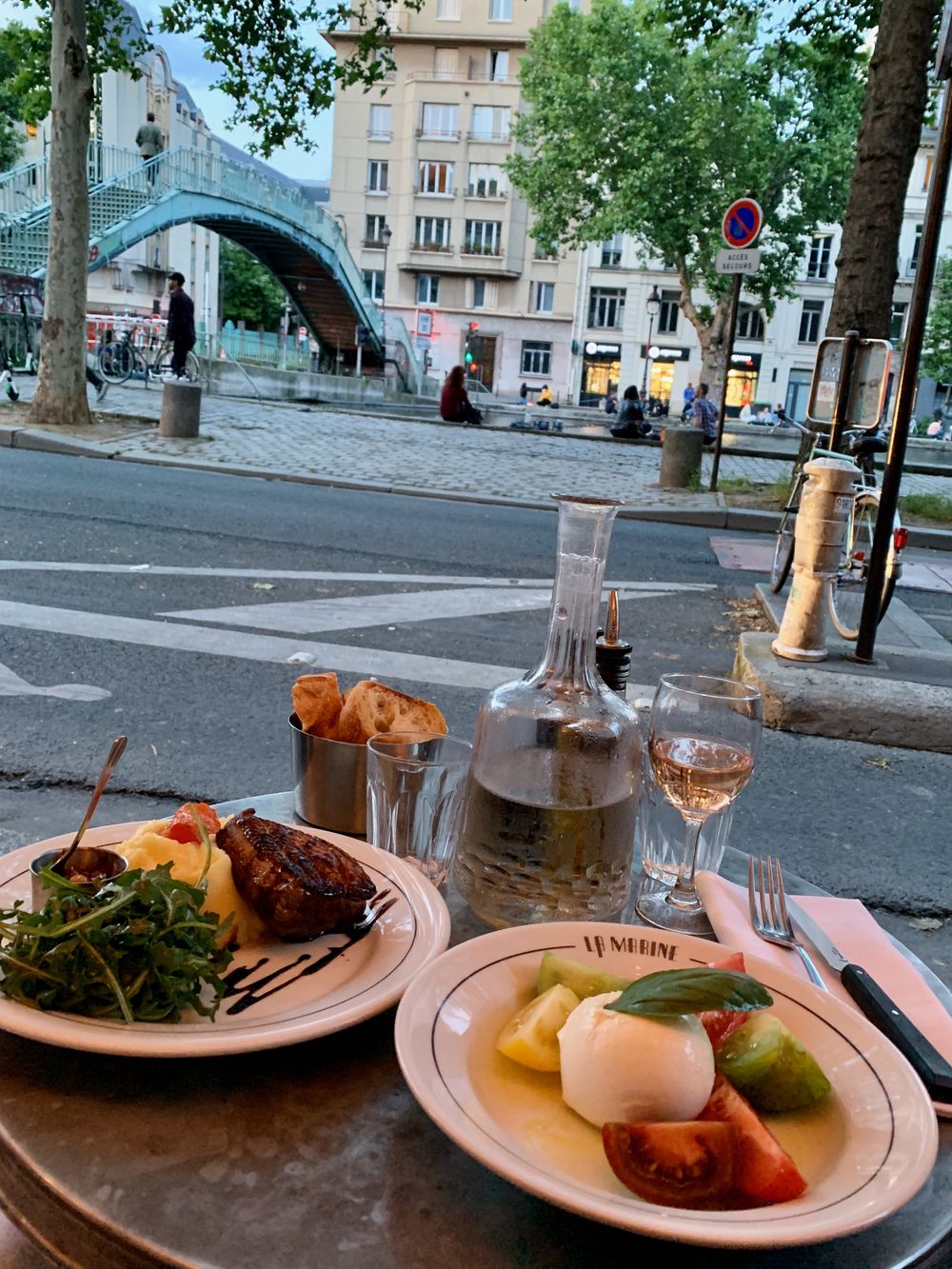 Where are the best restaurants in Canal Saint-Martin?
Chez Prune: An institution in the neighborhood, Chez Prune is a perfect spot for a leisurely breakfast or lunch by the canal. The café also gets quite lively in the evening with locals enjoying their apéritif.
Le Verre Volé: This is a must-visit for wine lovers. Le Verre Volé is a small, intimate wine bar with an excellent selection of natural wines and a menu of simple, delicious food to complement them.
La Marine: Offering traditional French bistro fare, La Marine is another great dining spot on the canal. It's perfect for people-watching and enjoying a relaxed meal.
Marcel: Known for its mouth-watering burgers and brunch options, Marcel is a great choice for comfort food in a cozy, casual setting.
Pink Flamingo: This unique pizza place offers a range of creative and delicious pizzas. They even provide a balloon for you to hold if you want to enjoy your pizza by the canal – they will deliver it to you!
Du Pain et des Idées: Although technically a bakery, no food tour of Canal Saint-Martin would be complete without a visit to Du Pain et des Idées. This boulangerie is known for its exceptional pastries, especially the escargot pastries with different fillings.
Holybelly 5: Known for its excellent breakfast and brunch, Holybelly 5 serves up dishes like pancakes with eggs and bacon, and offers a seasonal menu that changes monthly.
Siseng: For a different flavor, try Siseng, a restaurant that serves delicious Asian-inspired street food. Their bao burgers are particularly popular.
Jones: A wine bar with a serious focus on food, Jones offers small plates that are perfect for sharing. It has a cozy, rustic interior and a great wine selection.
Where to Get Coffee in Canal Saint-Martin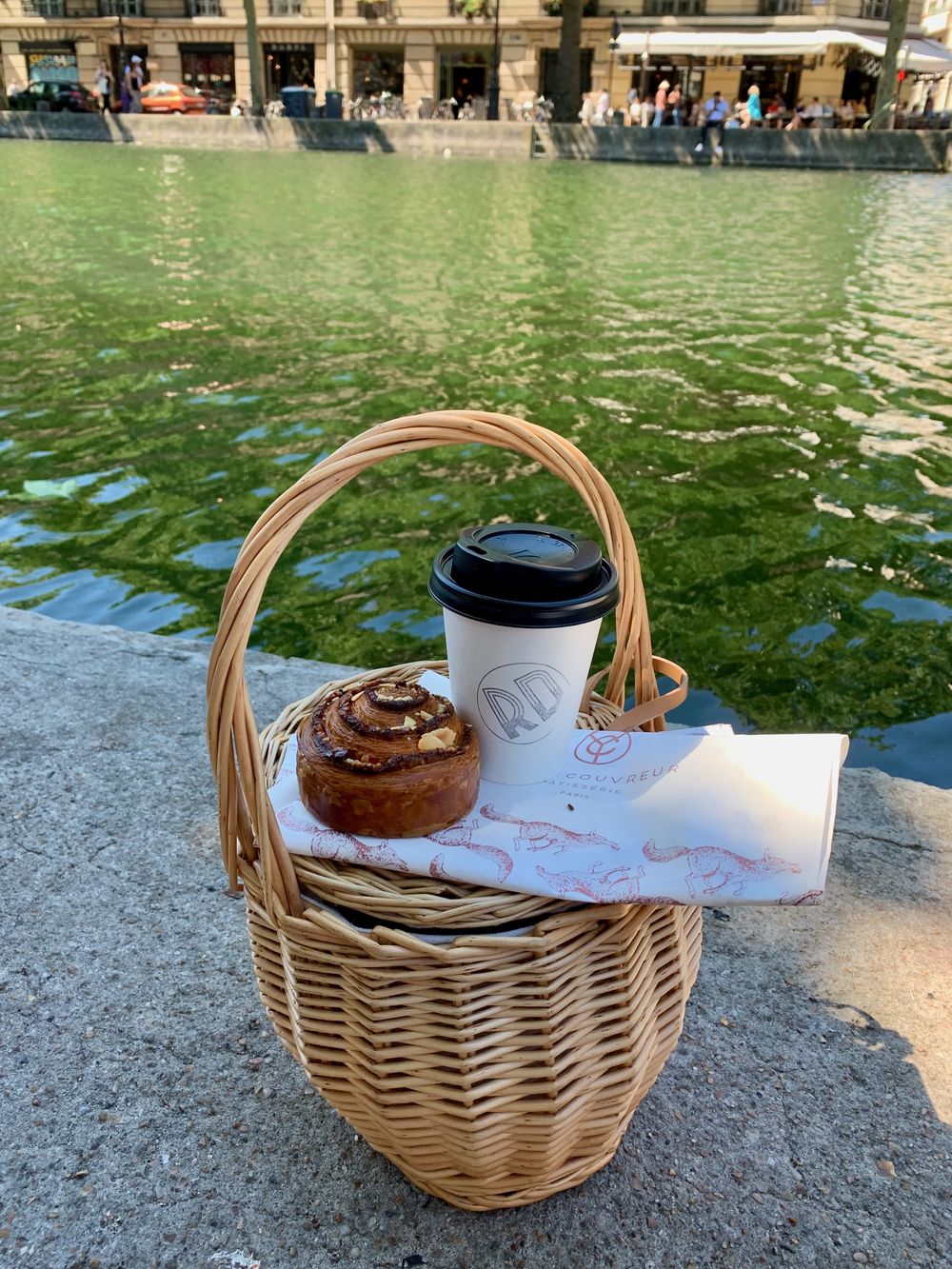 What are the best cafés and coffee shops in Canal Saint-Martin? The Canal Saint-Martin area is known for its vibrant café culture, with numerous spots to enjoy a cup of coffee, a light snack, or a leisurely brunch.
Here are the best cafés and local coffee shops in the neighborhood:
Ten Belles: Known for its exceptional coffee, Ten Belles is one of the most famous coffee shops in Paris. They source their beans from Belleville Brûlerie, a local roaster, and also serve pastries and light snacks.
Café Craft: A great spot for digital nomads, Café Craft combines excellent coffee with a work-friendly environment. They have plenty of seating and good Wi-Fi, making it a perfect spot for remote work or study.
La Fontaine de Belleville: A traditional Parisian café and one of Belleville Brûlerie's own coffee shops. Along with excellent coffee, they also serve breakfast, lunch, and even have a menu for apéro (pre-dinner drinks).
Holybelly 5: Known for its fantastic breakfast and brunch, Holybelly also serves excellent coffee, whether you prefer a classic espresso or a creamy latte.
Chez Prune: A classic bistro situated right on the canal, Chez Prune is a neighborhood institution. While more of a café than a coffee shop, it's still a wonderful place to enjoy a coffee while people-watching or taking in the canal view.
Bob's Juice Bar: If you're in the mood for something a bit healthier, check out Bob's Juice Bar. They serve fresh juices, smoothies, and vegetarian food, along with a good selection of teas and coffee.
The Hood Paris: A friendly neighborhood café with a relaxed vibe. They serve great coffee, homemade pastries, and a range of breakfast and lunch options.
Radio Days: This coffee shop is perfect if you prefer a quiet, relaxed ambiance. They serve great coffee and pastries, and the interior is adorned with vintage radios, adding retro charm.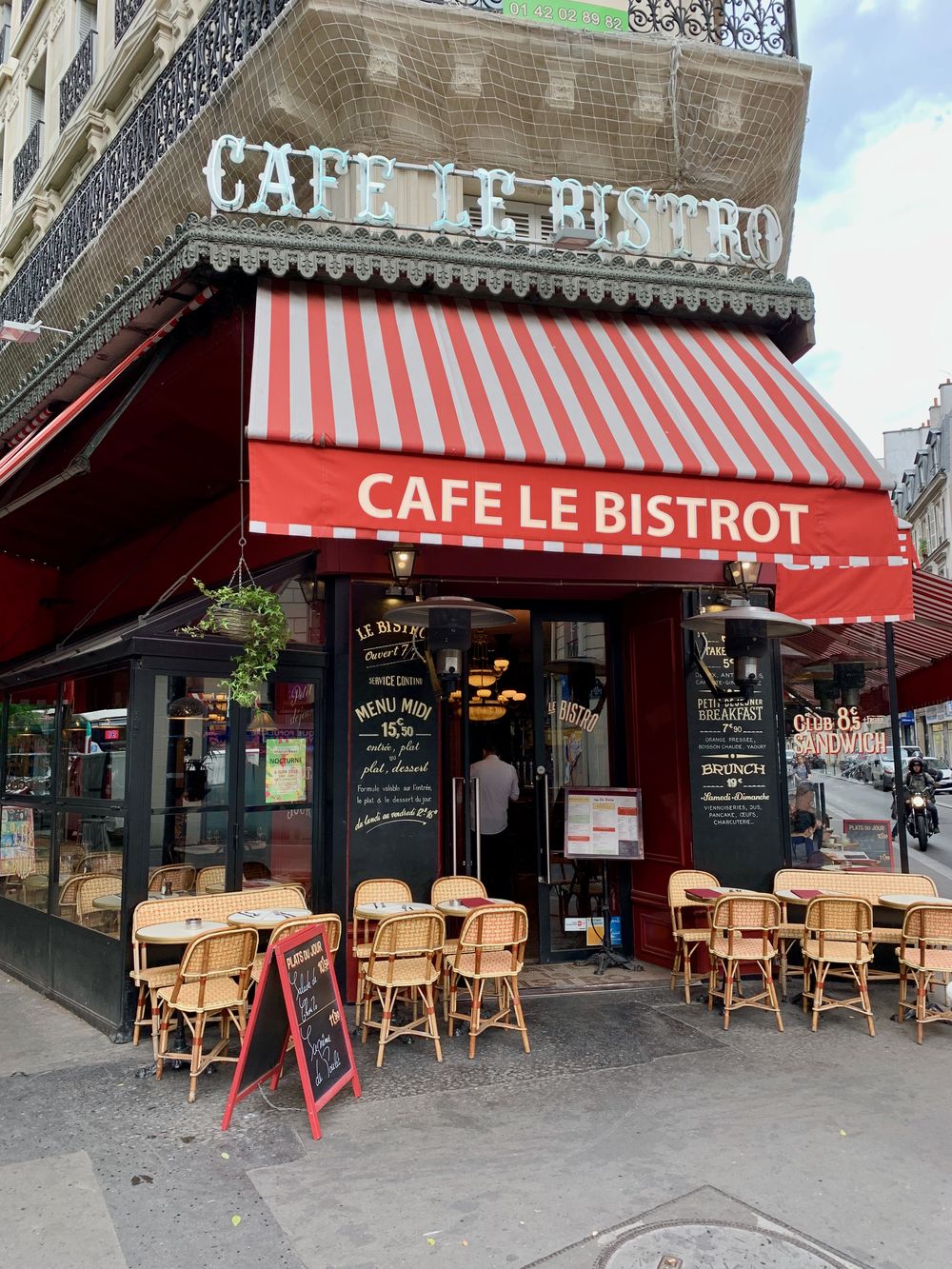 Where to Go Out for Drinks in Canal Saint-Martin
Where are the best cocktail bars in Canal Saint-Martin? Here are some of the top cocktail bars in the Canal Saint-Martin area. These bars offer a range of styles and atmospheres, so you're sure to find a spot that suits your mood and preferences in the Canal Saint-Martin neighborhood.
Le Comptoir Général: Known for its unique decor and relaxed atmosphere, this is a great spot for evening drinks. It has a tropical theme and a menu of inventive cocktails.
CopperBay: CopperBay offers a nautical theme and a creative cocktail list. The staff is friendly and knowledgeable, and the ambiance is cozy and relaxed.
Gravity Bar: This bar is known for its modern, stylish interior and excellent cocktails. The ceiling is covered with curved wooden slats, giving the impression of waves – hence the name "Gravity".
L'Orphée: This private, intimate cocktail bar is perfect for a quiet evening. They offer a variety of cocktails, from classics to innovative creations.
La Bonne Agathe: A small, friendly bar with a warm atmosphere and great cocktails. It's perfect for a pre-dinner drink.
L'Ebouillanté: While more of a café during the day, it transforms into a charming bar in the evening. It's located right by the canal and is a great spot for enjoying a drink outside.
Le Forvm: Although it's closer to the Grands Boulevards than Canal Saint-Martin, this historic cocktail bar is worth the walk. It's one of the oldest cocktail bars in Paris and is renowned for its selection.
Point Ephémère: More of a cultural venue than a traditional bar, Point Ephémère has a very lively atmosphere. They often host music, dance, and art events, making it a great spot for cocktails if you're also in the mood for some entertainment.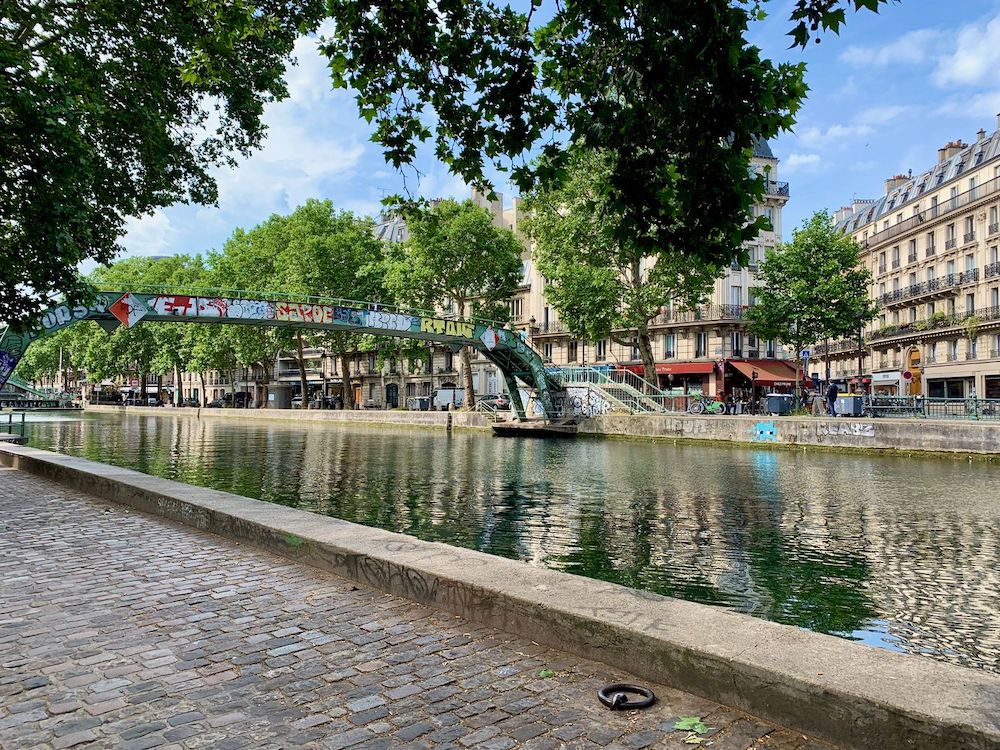 Things to Do in Canal Saint-Martin
What are the best things to do in Canal Saint Martin? The Canal Saint Martin neighborhood in Paris is a vibrant and eclectic area, filled with a mix of traditional Parisian charm and modern, trendy establishments. Here are some suggestions for cool things to do in Canal Saint Martin!
1. Take a Walk Along the Canal
Enjoy the romantic and serene environment along the Canal Saint Martin. The tree-lined canal is perfect for strolling or having a picnic. You can watch the boats navigate through the canal locks, or simply people-watch as locals and tourists alike enjoy the ambiance.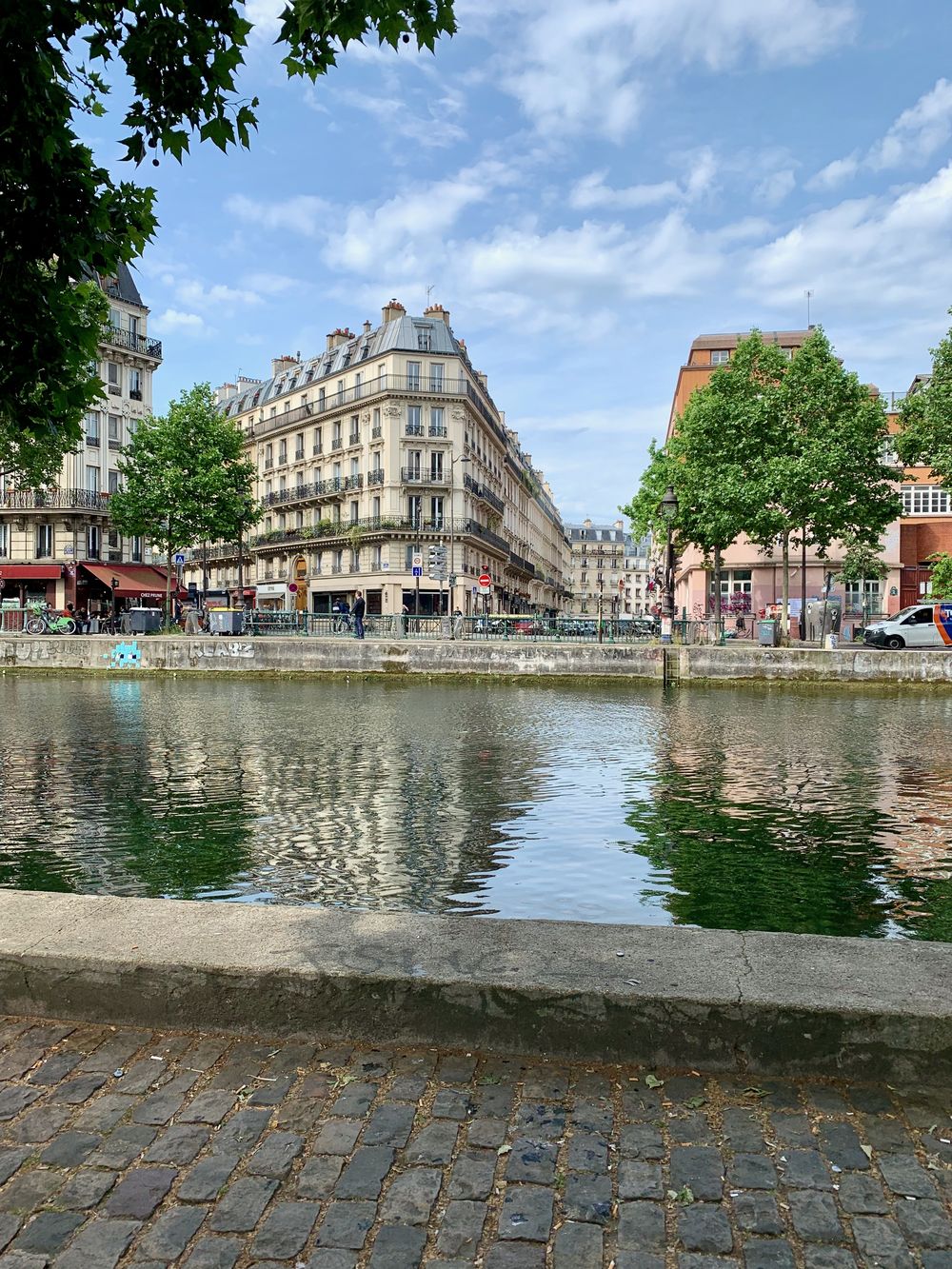 2. Visit the Art Studios and Boutiques
The neighborhood is known for its burgeoning arts scene. There are many art studios, galleries, and independent boutiques to explore. Check out Artazart, a design and art bookstore, or Le Rocketship, a design boutique with quirky home decor items.
3. Cafés and Restaurants
Canal Saint Martin is a food lover's paradise. There are numerous bistros, cafés, and restaurants offering a variety of cuisines. Try out Chez Prune, a local favorite for a leisurely brunch or an evening apéro (pre-dinner drinks). The burgers at Marcel or pizza at Pink Flamingo are other popular choices. Also, don't forget to visit Du Pain et des Idées, one of the best bakeries in Paris.
4. Nightlife
The area has a lively bar scene. Le Comptoir Général is a popular spot, offering a unique setting with an eclectic mix of African culture and Parisian chic. Point Ephémère, located by the canal, is another great spot for drinks, as well as for its art and music events.
5. Enjoy a Boat Cruise
Take a boat cruise on the canal. It's a different and relaxed way to see this neighborhood. Companies like Canauxrama or Paris Canal offer these cruises.
6. Watch a Movie at MK2
MK2 is a cinema complex right by the canal. It's split in two with a part of it on each side of the water. You can actually cross from one to the other in a small boat!
7. Visit the Parks
Square Frédérick-Lemaître and Jardin Villemin are local parks where you can relax, enjoy the scenery, or even join in a local game of pétanque.
8. Outdoor Markets
Depending on the day, you may come across outdoor markets in the neighborhood where you can buy a wide range of items from food to antiques.
One of the best things about Canal Saint Martin is the atmosphere. So take some time to slow down, grab a coffee or a glass of wine, and enjoy the unique mix of traditional and hip that defines this charming neighborhood.
Shopping in Canal Saint-Martin
What are the best shops in Canal Saint-Martin? Canal Saint-Martin is a wonderful area for shopping, especially if you're interested in unique, boutique, or vintage stores. Remember, part of the fun of shopping in Canal Saint-Martin is simply walking around and exploring the many unique shops and boutiques in the neighborhood, so don't be afraid to wander and see what you discover!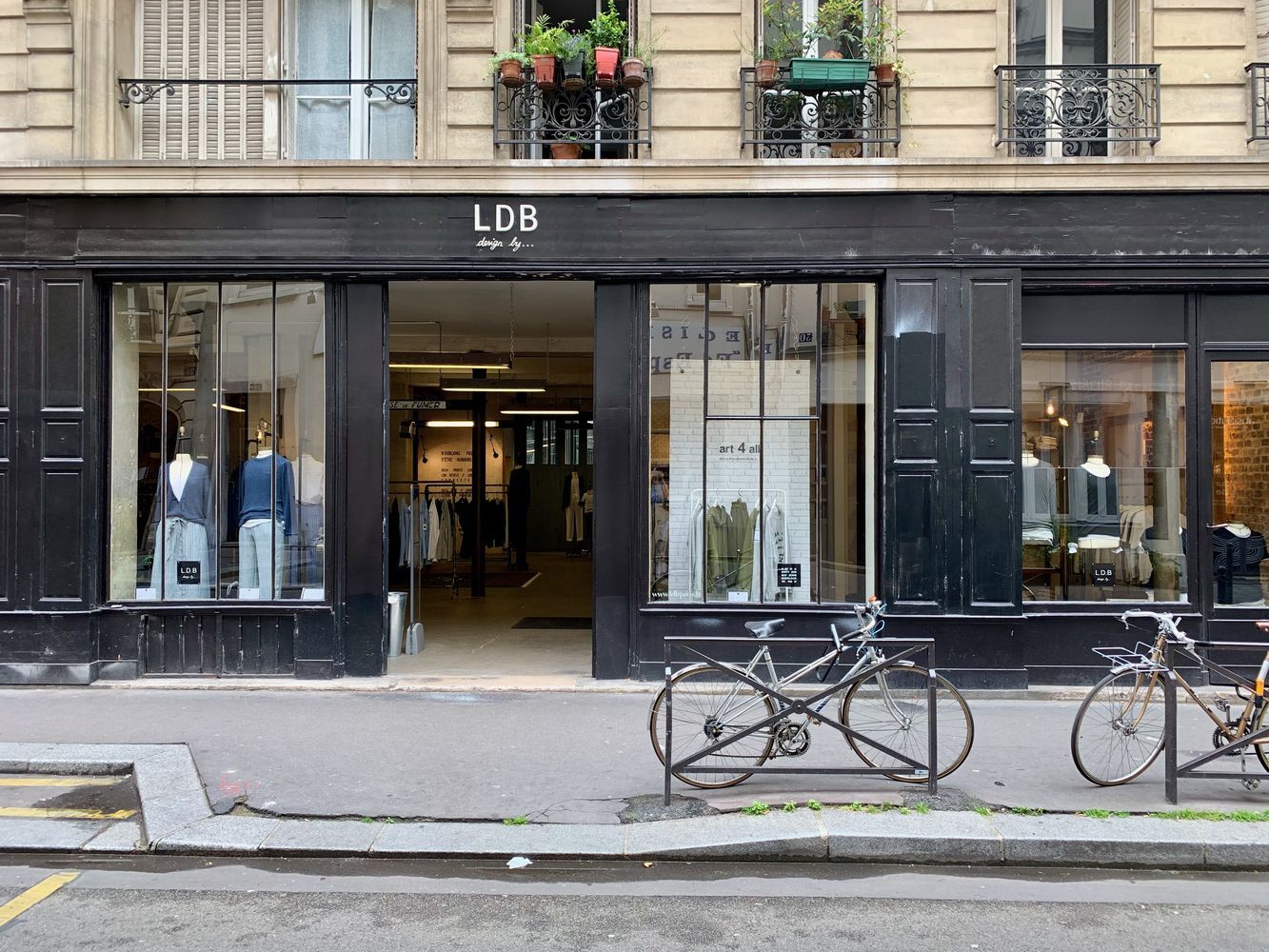 Artazart: This design and art bookstore has a fantastic selection of books, as well as a variety of design objects and toys.
Centre Commercial: A concept store that offers a mix of fashion, lifestyle items, and accessories, all from ethical and sustainable brands.
Antoine & Lili: This vibrant store is known for its colorful clothing, home decor, and accessories. The shop's bold, cheerful aesthetic is sure to catch your eye.
Le Rocketship: This boutique offers a selection of home decor and furniture items, with a focus on sustainable and locally made products.
FrenchTrotters: A chic clothing and lifestyle store that stocks a range of both international and local brands.
Papier Tigre: A stationery store offering a range of beautifully designed notebooks, pens, and other office accessories.
Make My Lemonade: This is the flagship store of designer Lisa Gachet, offering a colorful range of clothing, accessories, and home decor items.
Babel: A concept store that sells a variety of products ranging from clothing and accessories to vintage furniture and home decor.
Maison Plisson: Not a traditional shop but a food market where you can buy quality French food products, wines, and fresh produce.
Thanx God I'm a VIP: One of the best vintage stores in Paris, offering a well-curated selection of vintage clothes and accessories from a range of eras.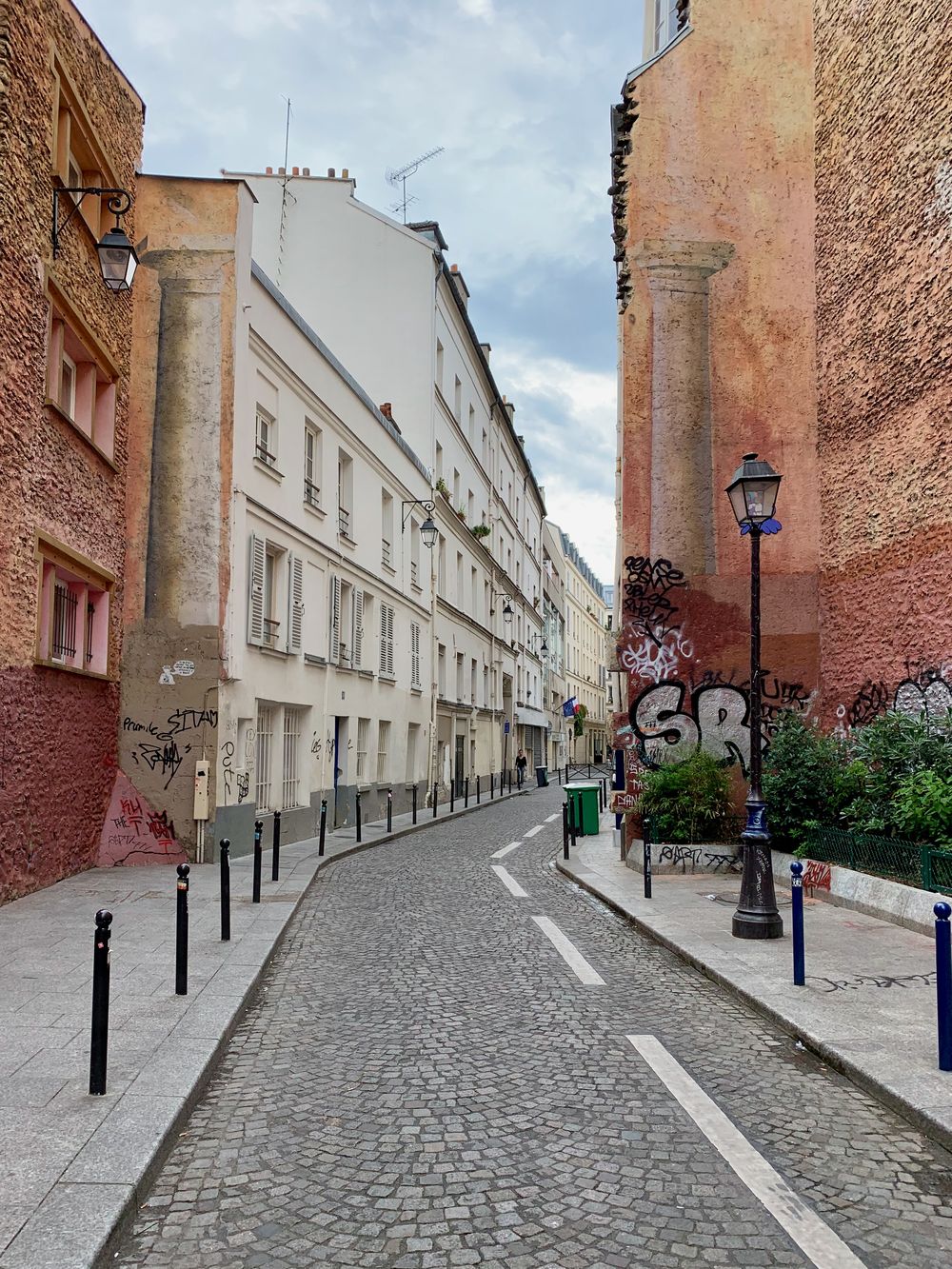 FAQ
Canal Saint-Martin Safety
Is Canal Saint-Martin safe? The Canal Saint-Martin area is generally considered safe. Like many urban neighborhoods, it's a lively area with a mix of residents, shops, restaurants, and bars. During the day, it's bustling with activity, and at night, while certain areas can be quieter, there are usually people around, particularly near the bars and restaurants.
As with any neighborhood in Paris, be aware of your surroundings and take standard safety precautions, especially at night. This could include avoiding poorly lit areas, not displaying valuable items openly, and being aware of pickpockets, a common concern in Paris.
Can You Swim in Canal Saint-Martin?
Can you swim in Canal Saint-Martin? No, swimming in the Canal Saint-Martin in Paris is not allowed due to safety and health reasons. The canal water is not suitable for swimming as it is not clean enough and can contain bacteria and pollutants that could cause health issues!
---
I hope you enjoy your visit to the Canal Saint-Martin neighborhood!