Breakfast in Paris isn't a huge affair the way it can be in America.
In fact, the word for breakfast "petit déjeuner" literally translates to "little lunch." Breakfast is seen as a way to eat something along with your coffee before getting on with your day.
That being said, the French still have their breakfast rituals which I'll share below!
If you want to eat breakfast like the French, then the most basic way to do it is with none other than…. A baguette!
Baguette
It's a cliché to buy a baguette in France, but for good reason! French people love baguettes, which are delicious long and thin bread loaves. You can eat a baguette with beure (butter) or confiture (jam) for breakfast. Whatever you don't finish can be stored for later to have with dinner. This type of breakfast is typically made at home, but you can also order an expensive version at most cafés in Paris.
Croissant
Croissants are the ultimate breakfast food in France, though it's more difficult to make them at home. The buttery flakey layers are something you'll never forget. Head to a boulangerie to purchase a freshly baked croissant, which will typically cost around 1 euro. Simple and delicious! 
Pain au Chocolat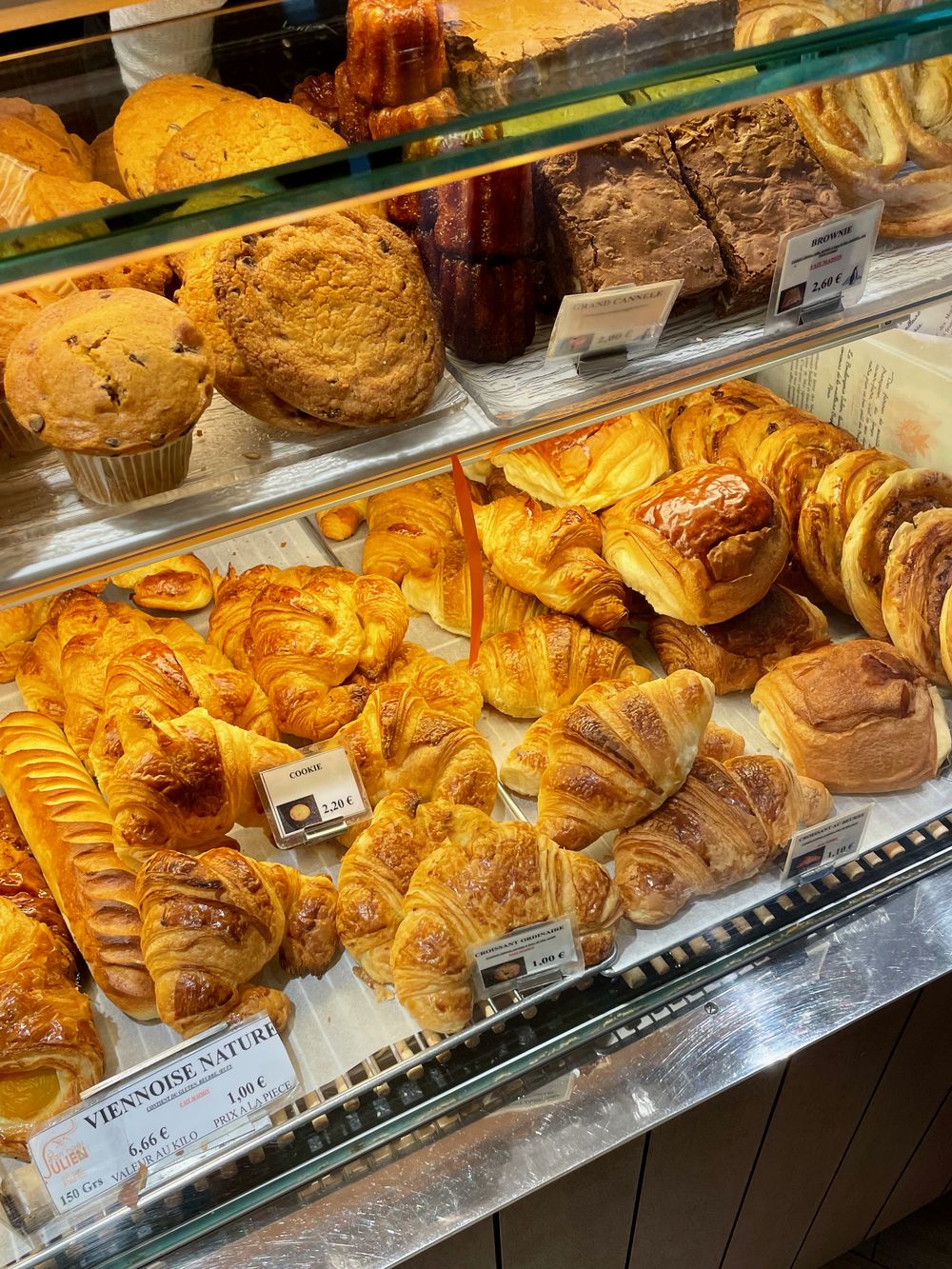 This is a delicious twist on the classic croissant, with a small strip of chocolate baked in for added sweetness! Pain au chocolat is a breakfast adored by Parisian children and adults alike.
Croissant aux Amandes
This is my personal favorite breakfast treat: it's a croissant with a smooth almond filling (almost like almond butter) and almond chips on top.
If you're craving something extra sweet, you can go for the Pain au Chocolat aux Amandes, which is essentially a combination of the almond and chocolate croissant!
Beverages
Parisians typically eat their breakfast with orange juice and café au lait (coffee with milk), and you'll typically find this option as a breakfast formule (a combination offer where you get 2 or 3 things for one, slightly lower price) at many cafés in Paris and France.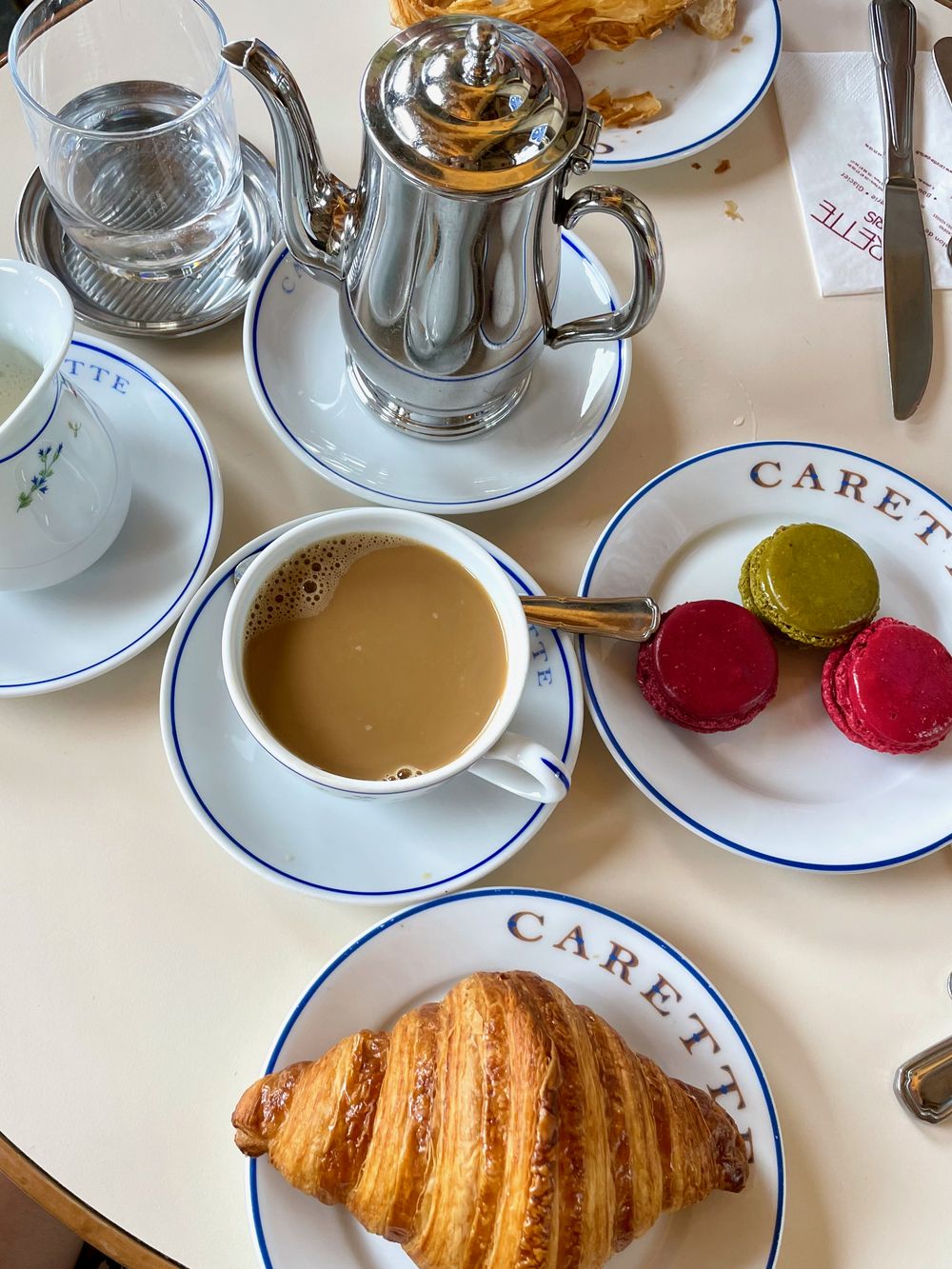 Breakfast Formule
For example, a popular breakfast formule that you will see offered at cafés and brasseries around France is 1 viennoiserie (a breaded good such as a croissant), 1 jus d'orange (orange juice), and 1 boisson chaude (a hot drink, typically coffee or tea).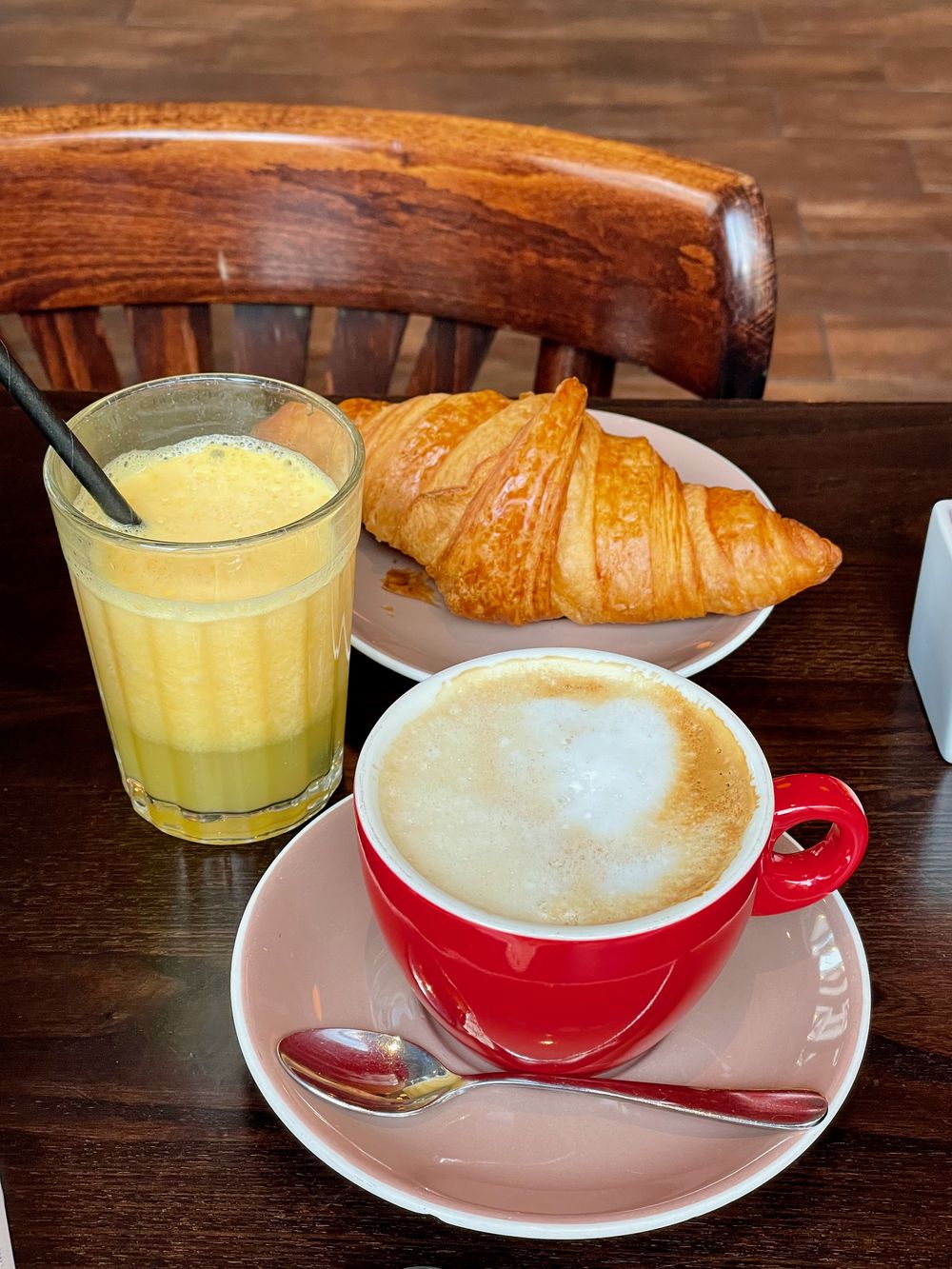 Not all Parisians drink coffee, despite the cliché. Some prefer simple hot water with lemon in the morning.
---
Whatever your preference, be sure to savor each moment of your morning breakfast to truly enjoy it like a parisienne.
…and that's how you eat breakfast like a Parisian!