Galeries Lafayette is a famous grand magasin (department store) of Paris, which has been open since 1912! The store is well known for carrying a wide variety of designer fashion for men and women. It's also a luxury destination for beauty and homeware goods. What's also special about Galeries Lafayette is that they have a Gourmet division to boot, which offers fine French foods and treats!
The store itself has been decorated and designed in the Art Deco style, which was popular in Paris during the 1920s! A truly stunning glass dome was installed and even today you can see this intricately designed roof for yourself.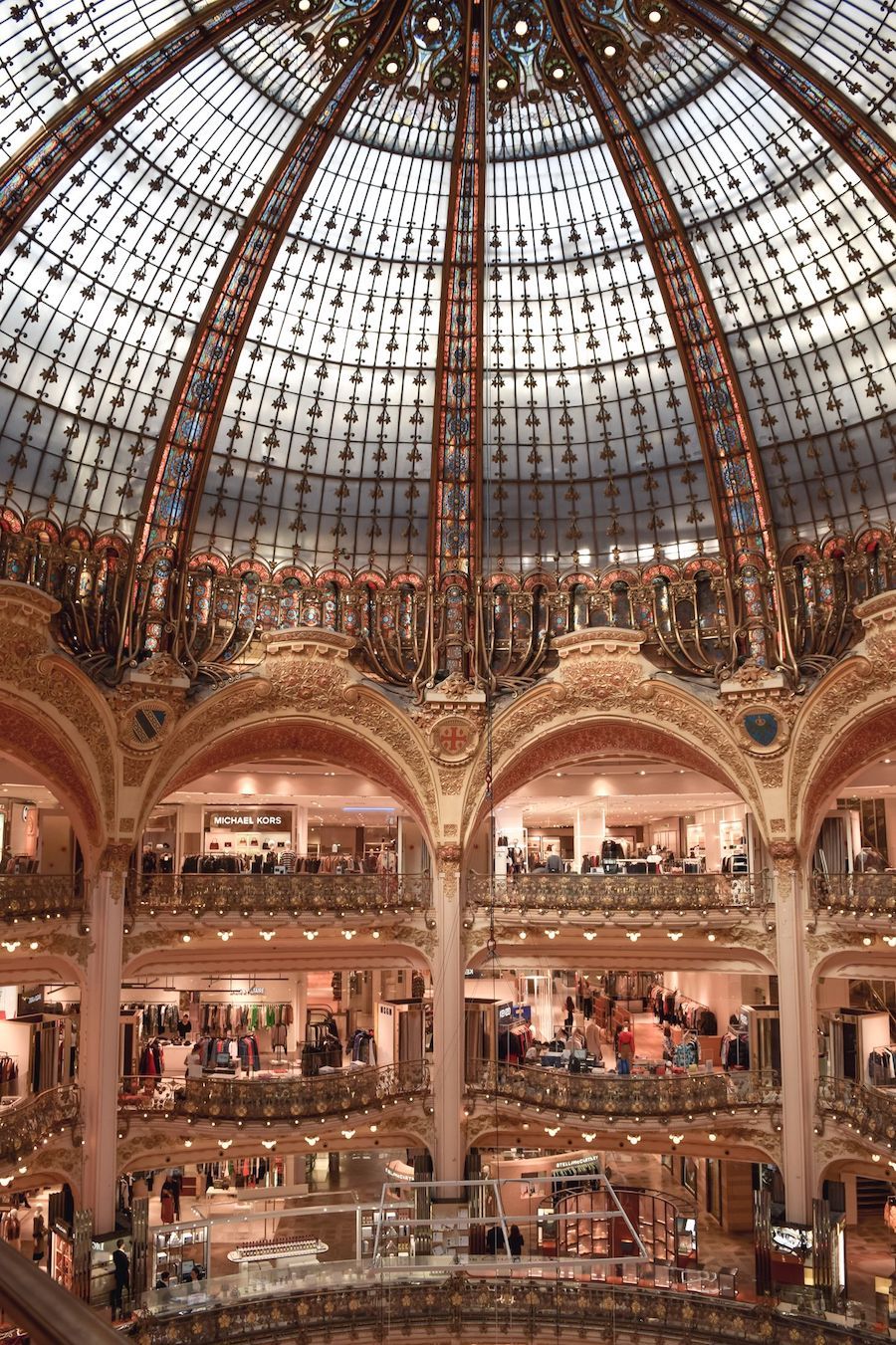 Galeries Lafayette Rooftop
Now, even if you're not looking to go shopping, I highly recommend a visit to Galeries Lafayette to experience the magnificent views of Paris. The upper floors of the department store have several restaurants, bars, and coffee shops where you can sip on something nice while taking in the southern views of Paris. If it's a nice day, then you can go to the very top floor and see a magnificent view over Paris in the open air!
The department store roof offers views of Palais Garnier, La Madeleine, and even the Eiffel Tower!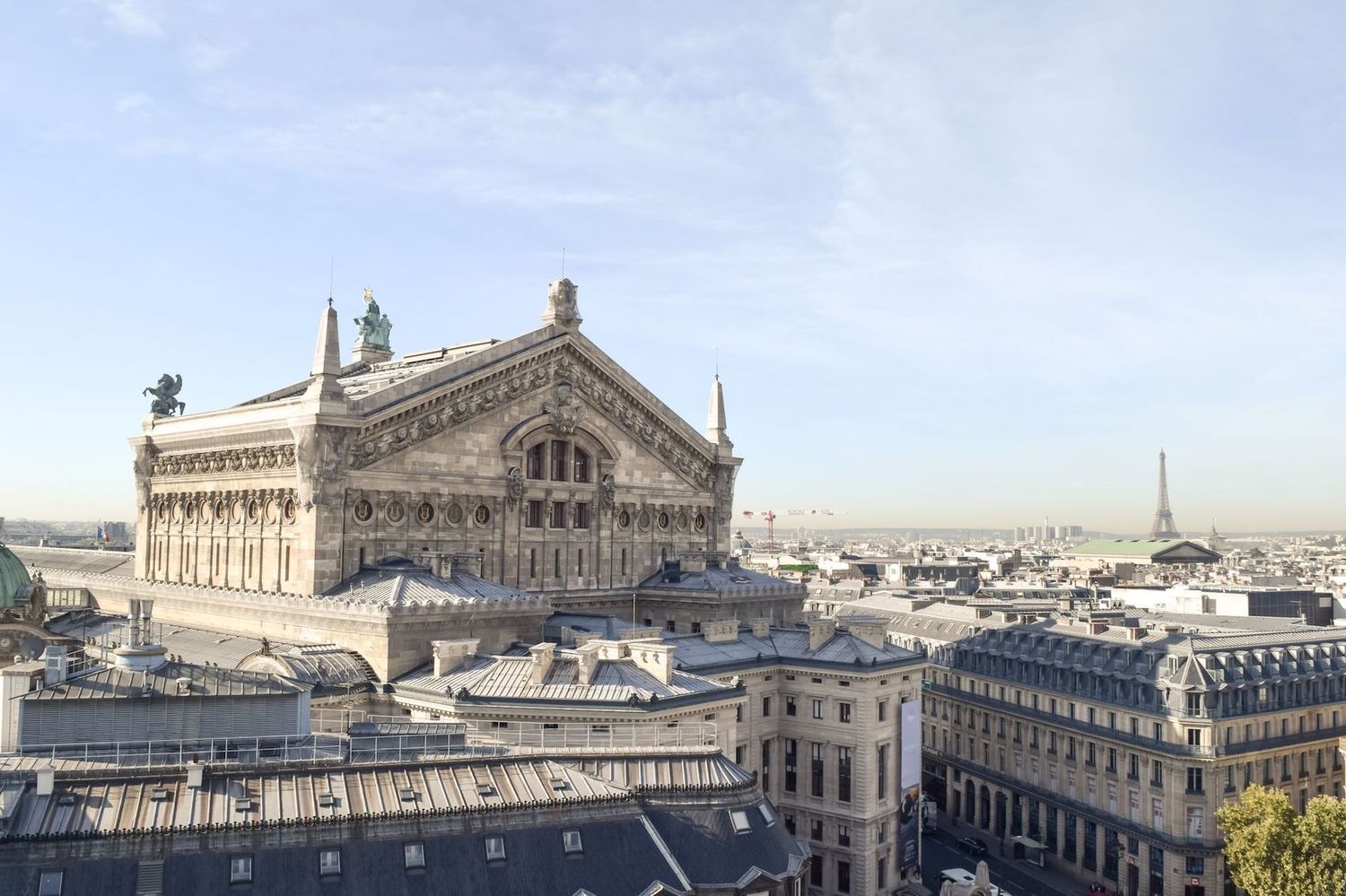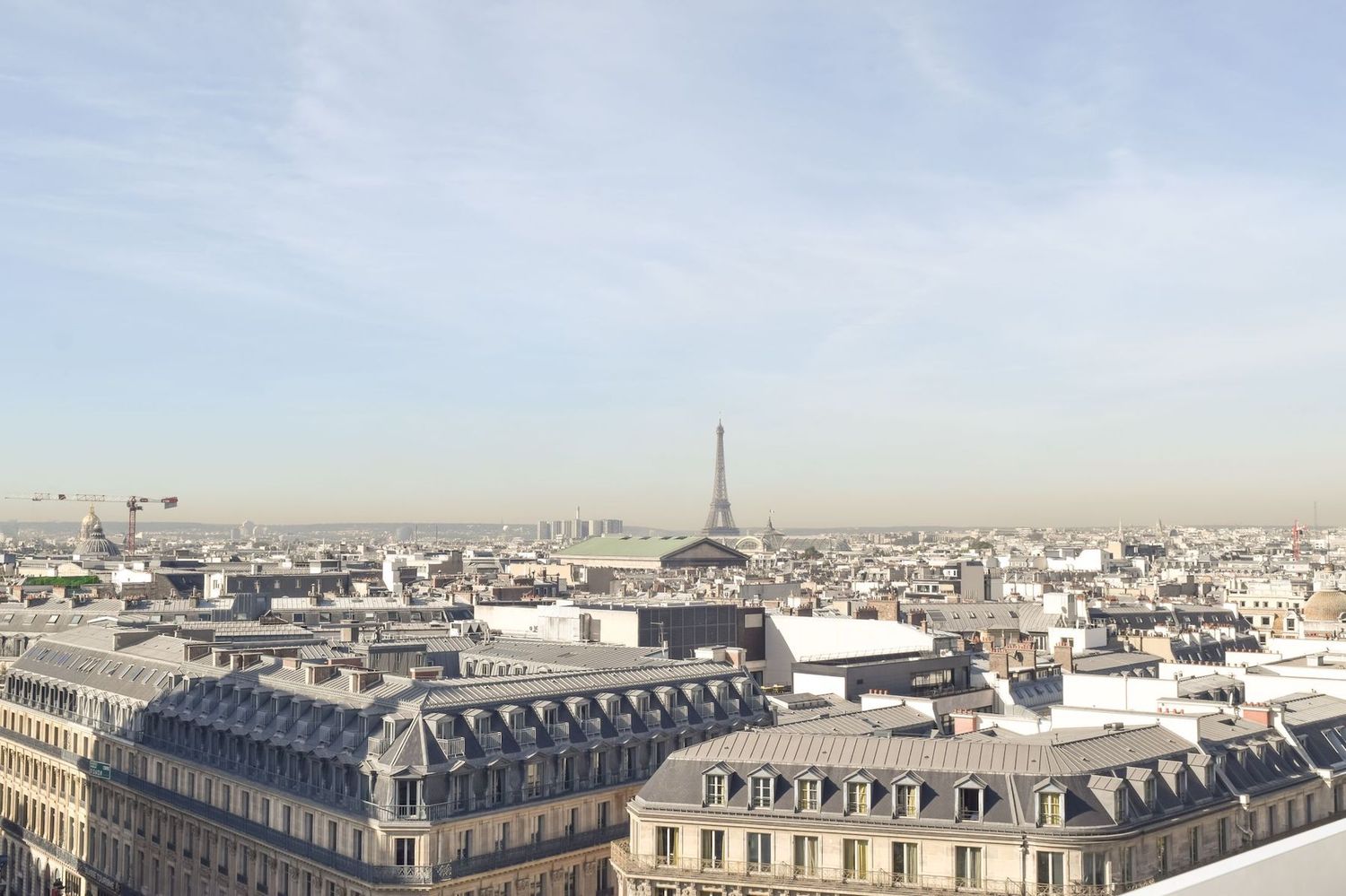 Every year the department store is decorated for Christmas in Paris, making December a wonderful time to go. A large Christmas tree is suspended from the ceiling since the 1970s!
You can reach Galeries Lafayette by metro, getting off at the Chaussée d'Antin La Fayette metro station stop.
The equally impressive department store Le Printemps is located just next door to Galeries Lafayette. There is somewhat of a rivalry between the two stores over which one has the best view! All the more reason to go and compare them for yourself!
Galeries Lafayette
40 Boulevard Haussmann
75009 Paris