Jamón Ibérico is a type of cured ham made from the Iberian pig, which is native to the Iberian Peninsula, the region that includes Spain and Portugal. The meat of the Iberian pig is highly prized for its rich and nutty flavor, as well as its marbled texture, which makes it tender and juicy. The curing process for Jamón Ibérico can take up to three years, during which time the ham develops its distinctive flavor and aroma.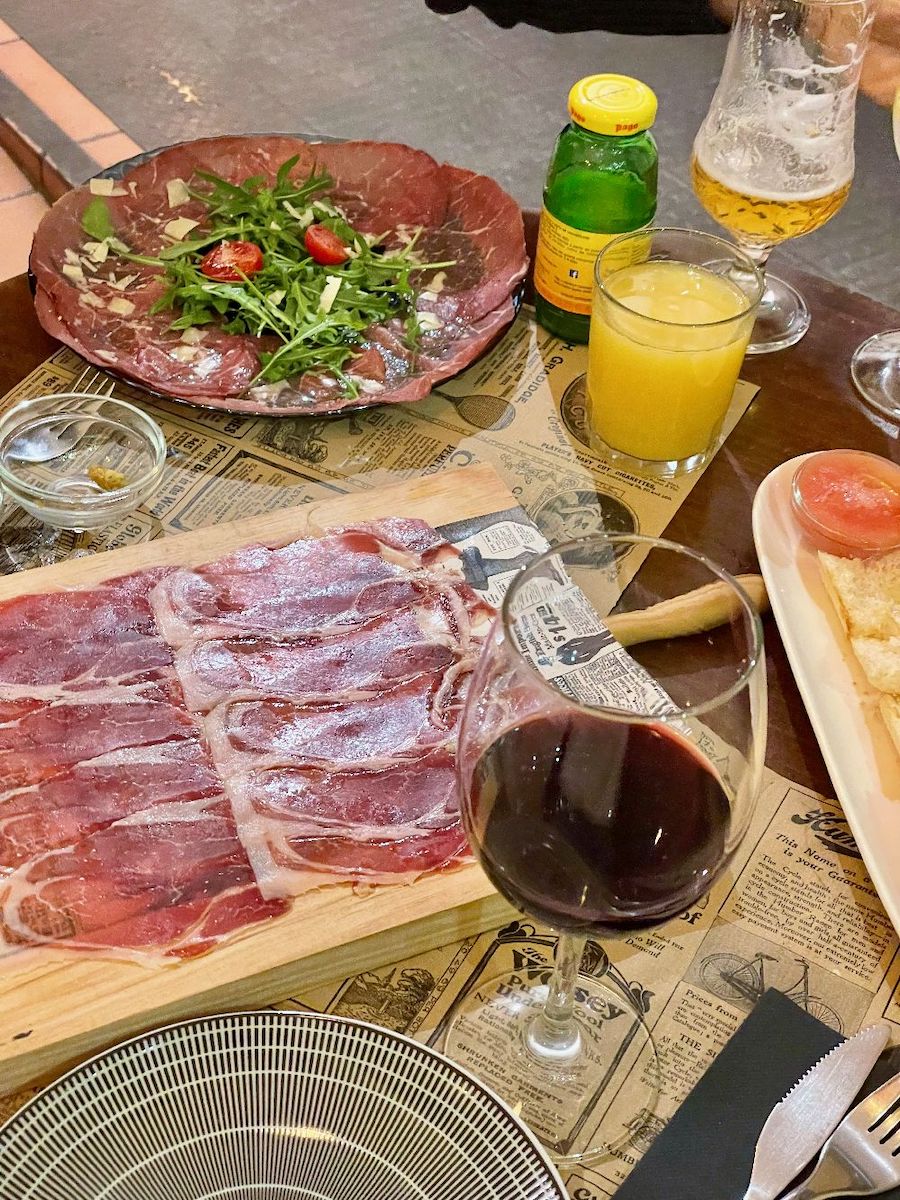 There are several different types of Jamón Ibérico, ranging from the lower-quality Jamón Serrano, which is made from a different breed of pig and has a shorter curing time, to the top-quality Jamón Ibérico de Bellota, which comes from free-range Iberian pigs that are allowed to feed on acorns in the final months of their lives. This last type of ham is considered one of the finest delicacies in the world and is highly sought after by food enthusiasts.
Trying Jamón Ibérico during a visit to Spain can be a delicious and unforgettable experience, as it allows visitors to savor the unique flavors and aromas of this traditional Spanish delicacy.