For me, Madrid is one of those cities where there is just an endless amount of places to see and visit. If you're interested in art like I am, then you'll surely have yourself a Spanish bucket list much longer than you can manage. As the third largest city in Europe, Madrid is an expansive, beautiful metropolis with a wonderfully preserved history and culture. Despite its size, Madrid is supposedly less popular than Barcelona, but I think that's a good thing. I loved hearing mostly Spanish on the streets – especially in my area which straddled the neighborhoods Chueca and Malasaña.
Below find the twelve spots that made me feel most welcome in Madrid. If it's your first time, I think you'll like them too!
Royal Palace of Madrid
While I didn't go inside, I certainly had a lot of fun taking photos of the exquisite exterior of Madrid's royal palace along with the adjacent Catedral de la Almudena.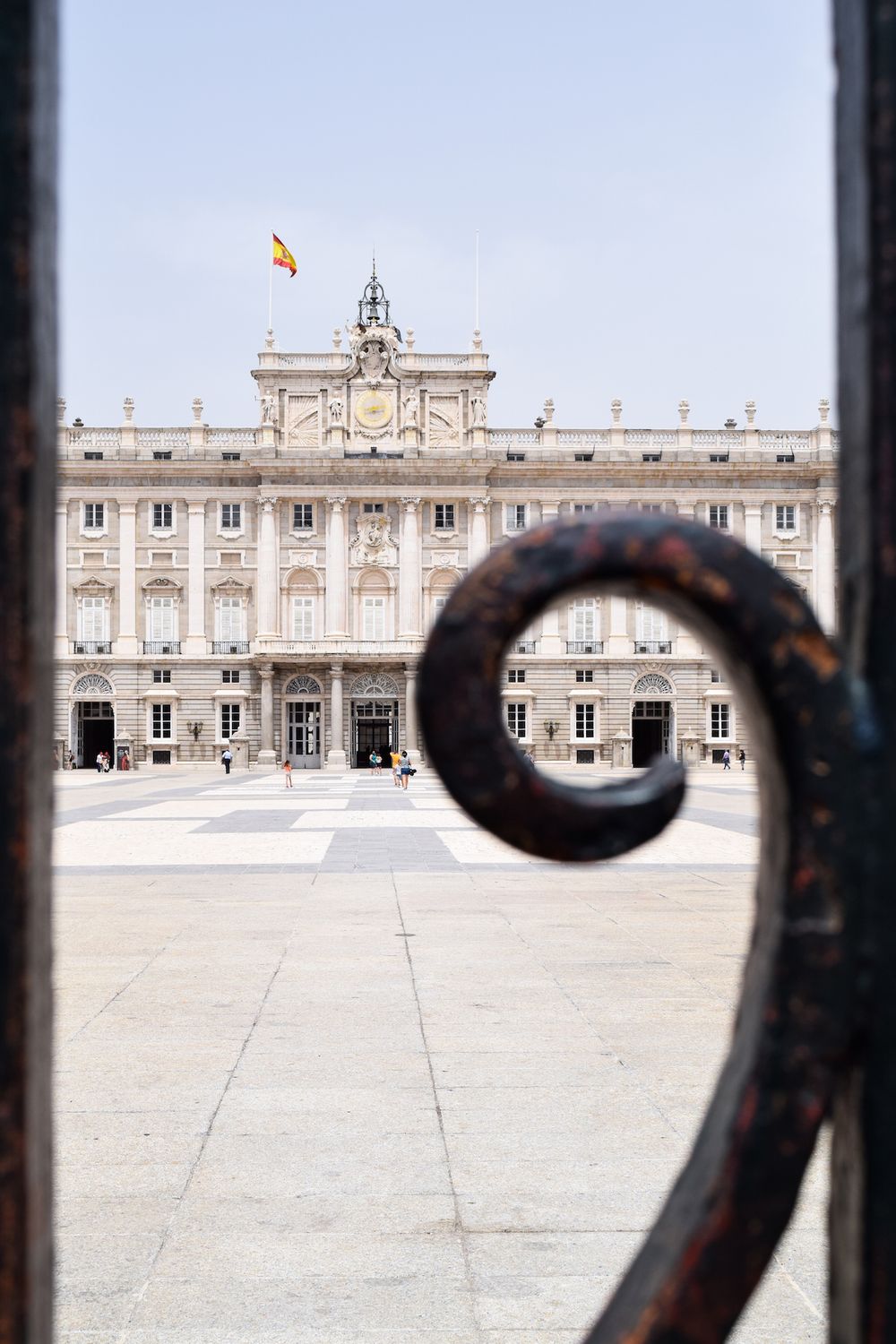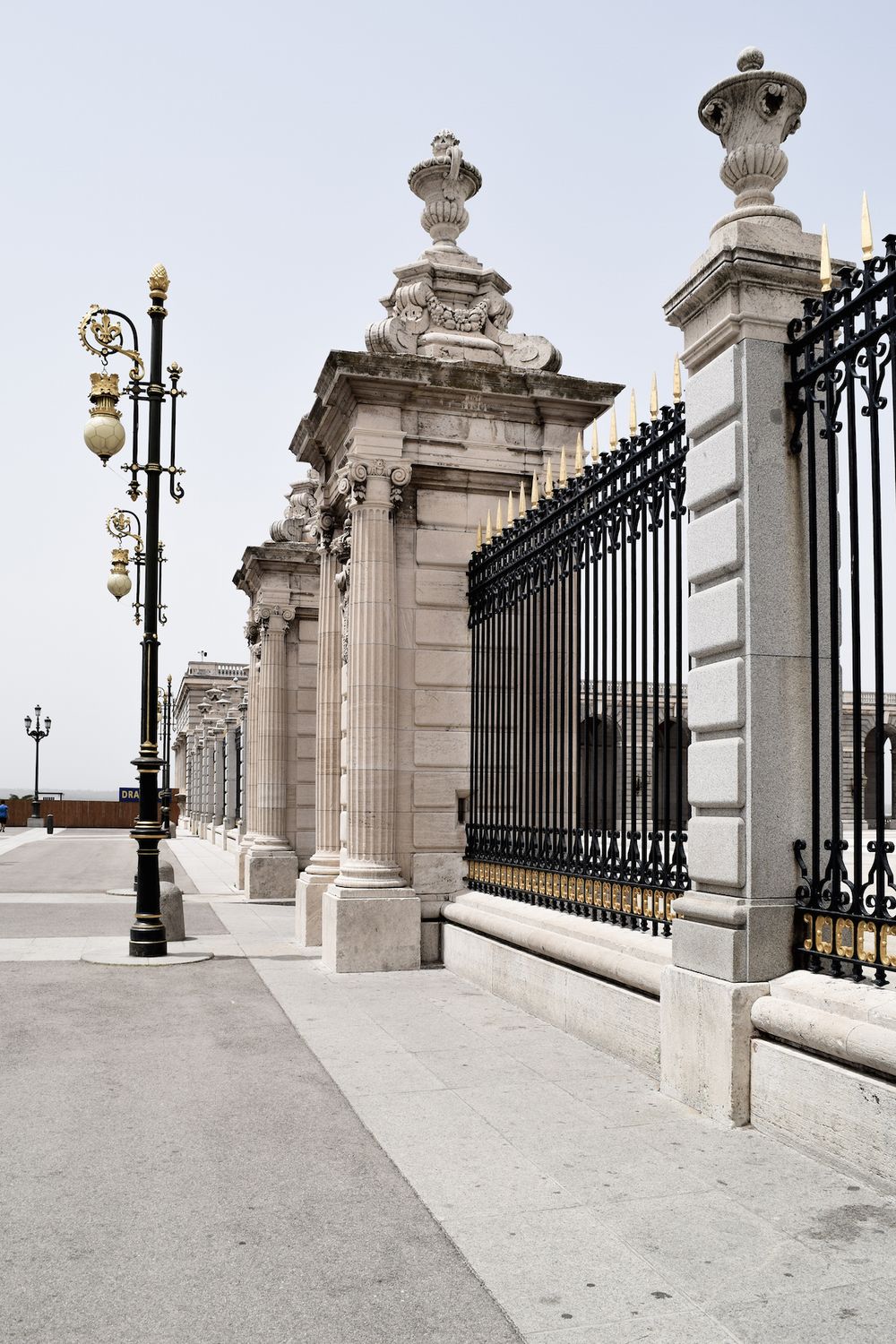 Catedral de la Almudena
The architectural splendor Catedral de la Almudena has two grey bell towers. It's in amazing condition, having only been constructed starting in 1879.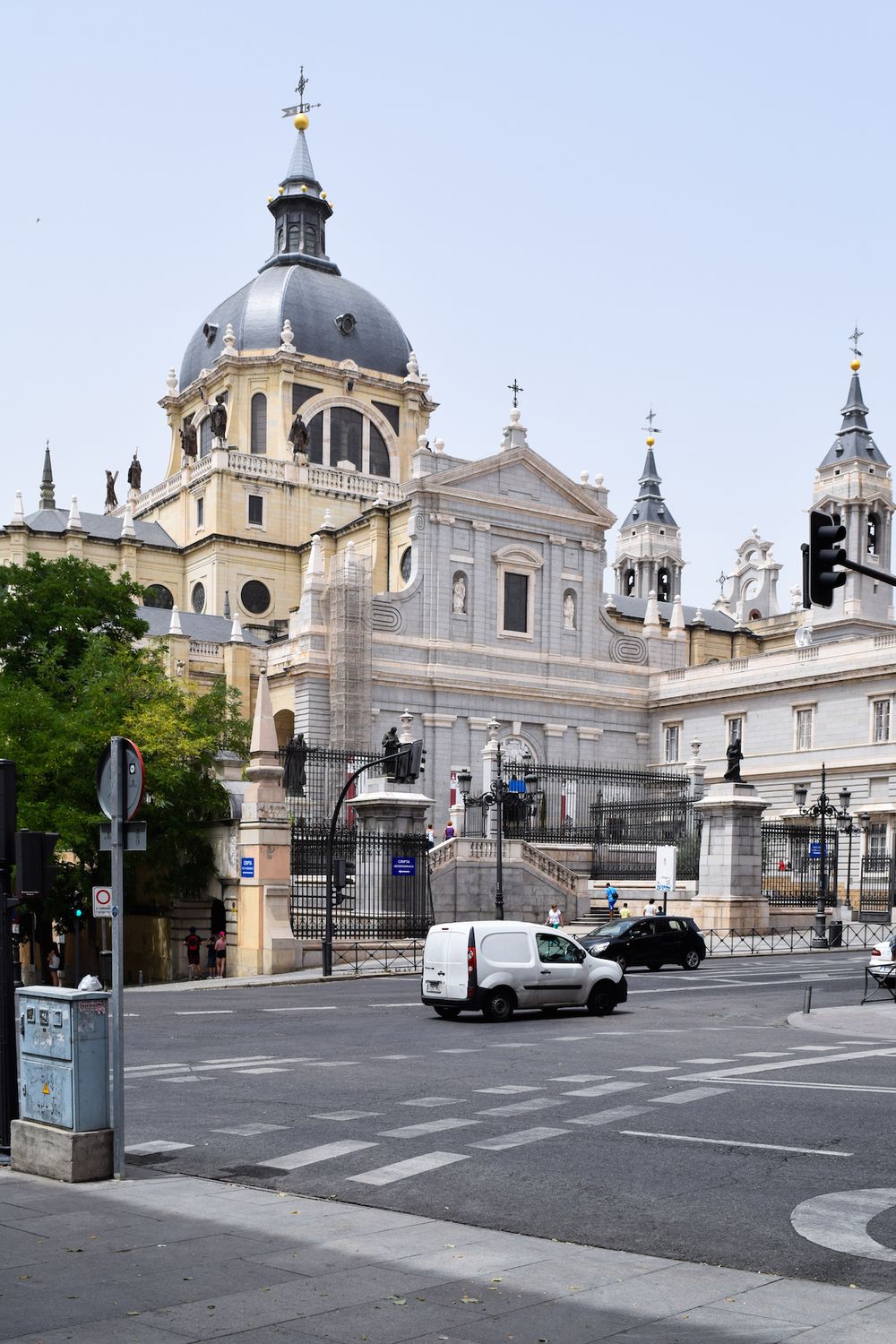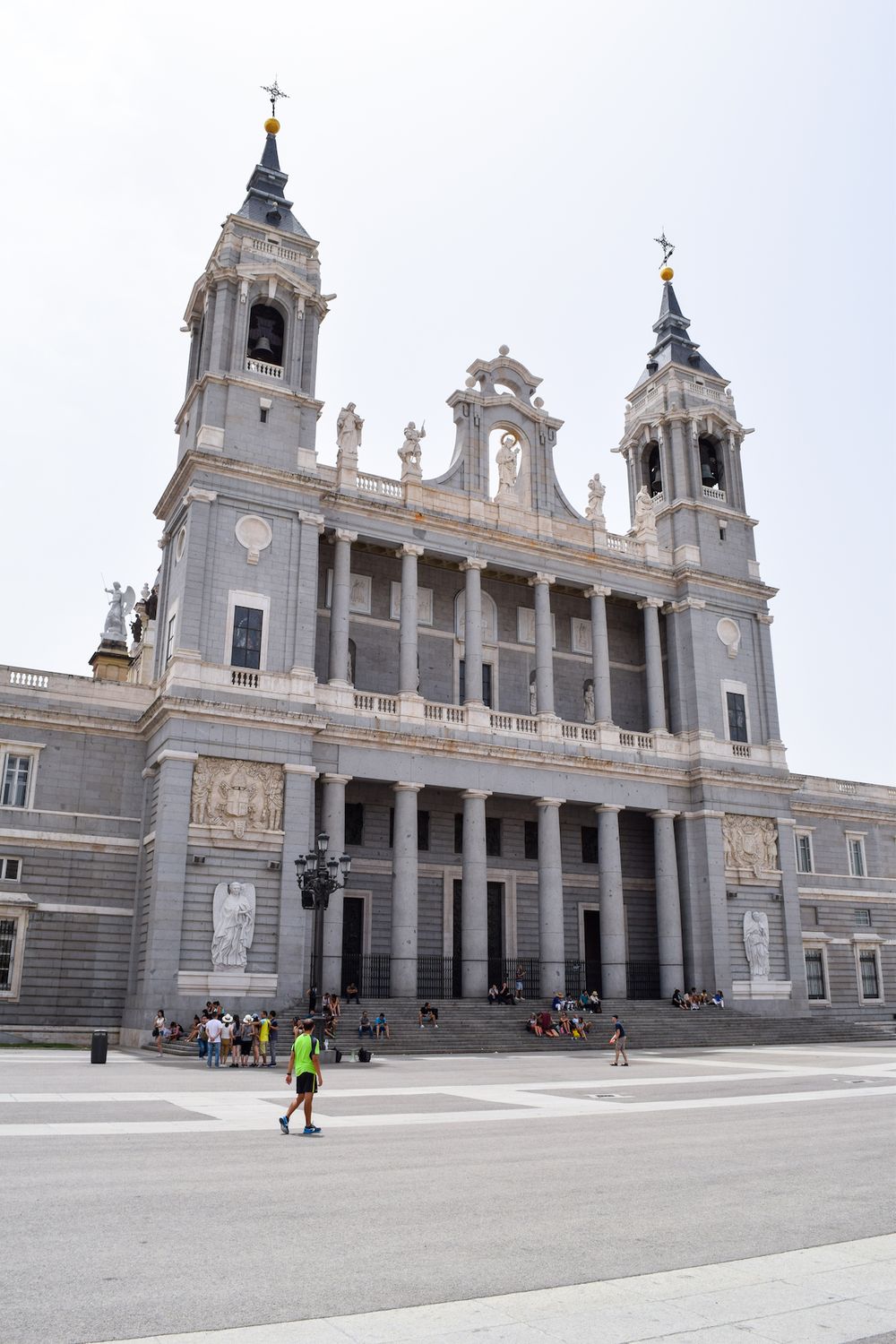 Chocolateria San Gines
One of the most famous chocolaterias in Madrid, this place will be busy no matter when you go! It's definitely worth a stop though, as the chocolate con churros are a must-eat during a visit to Madrid and this place has been serving them since 1894!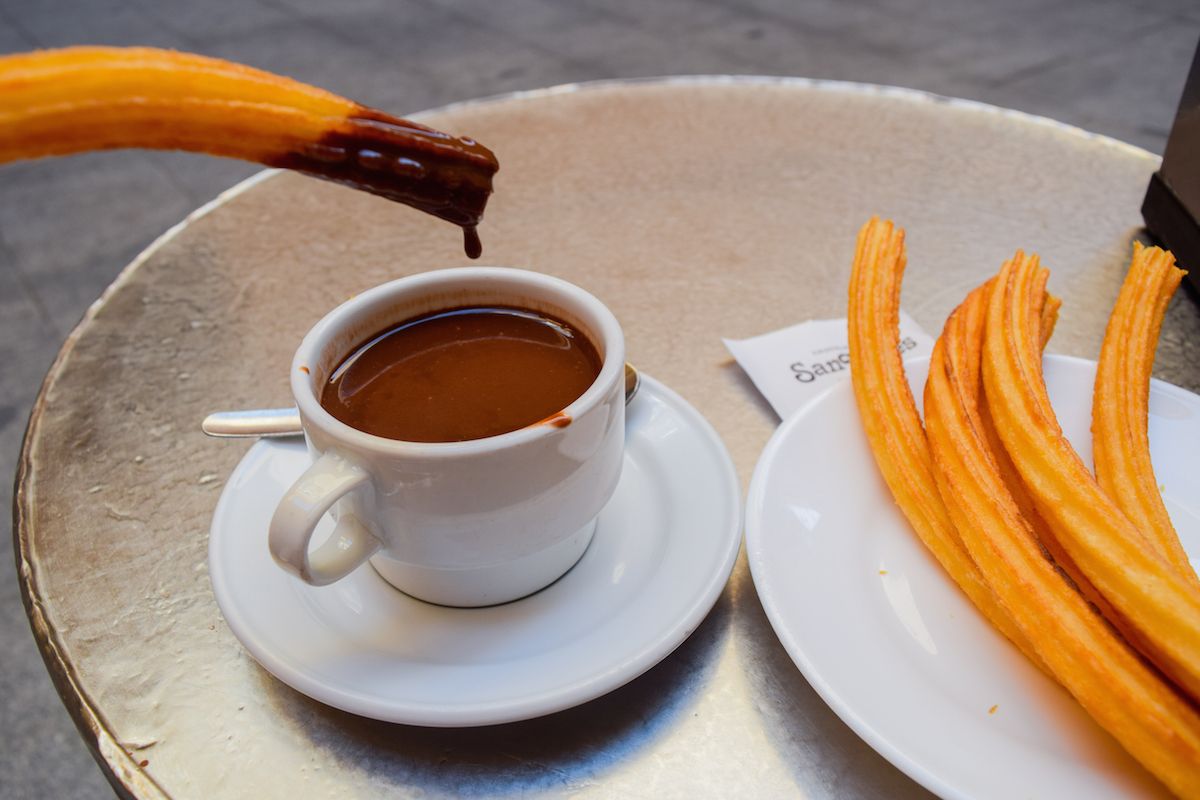 Plaza Mayor
One of the iconic Madrid plazas, Plaza Mayor was built during the 17th Century, characterized by the three levels of windows and two spires which rise above its roof.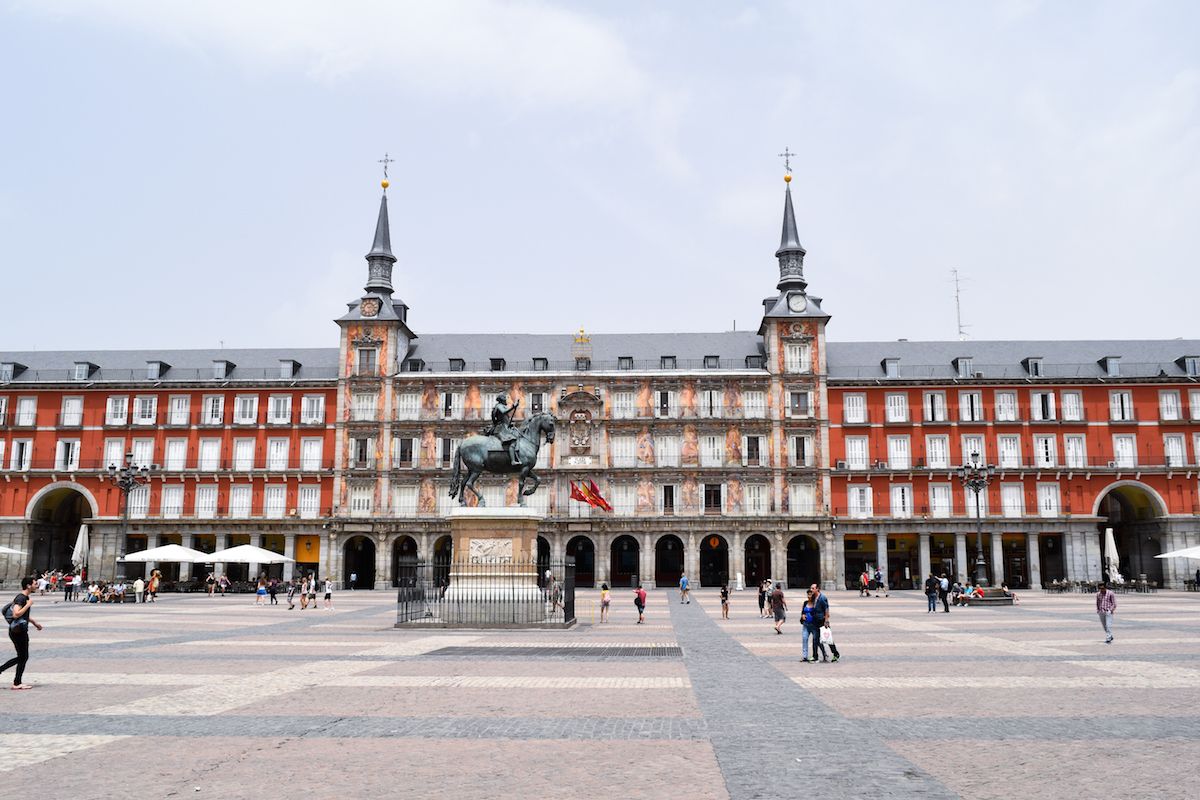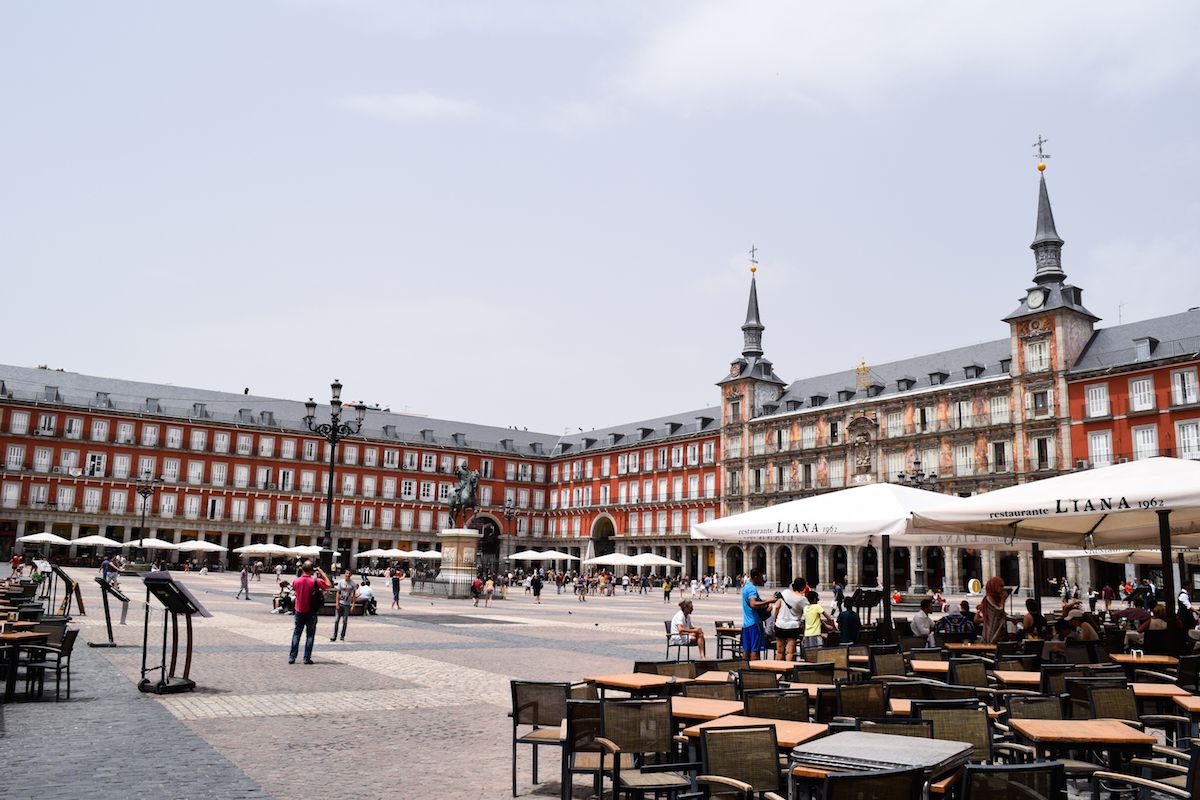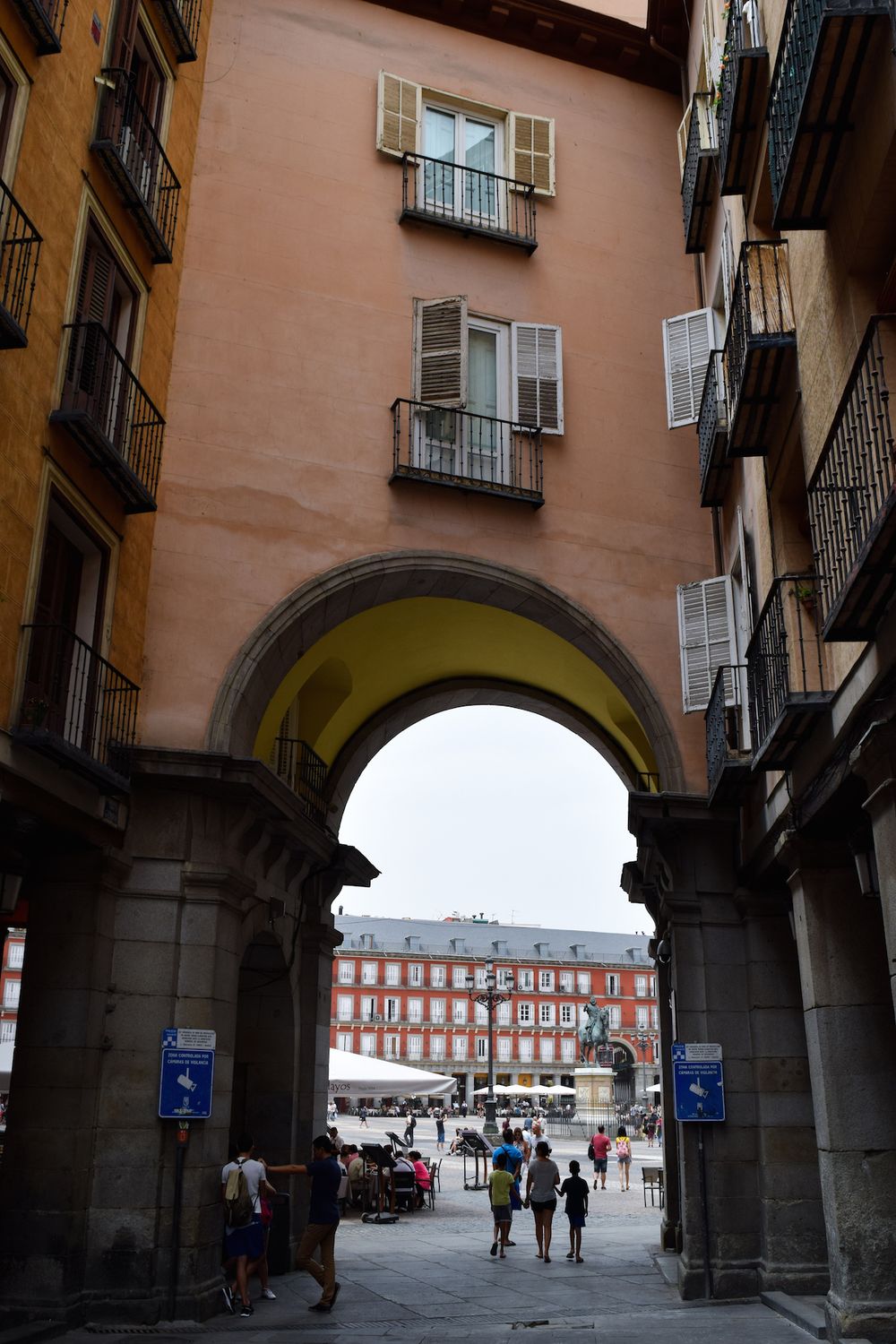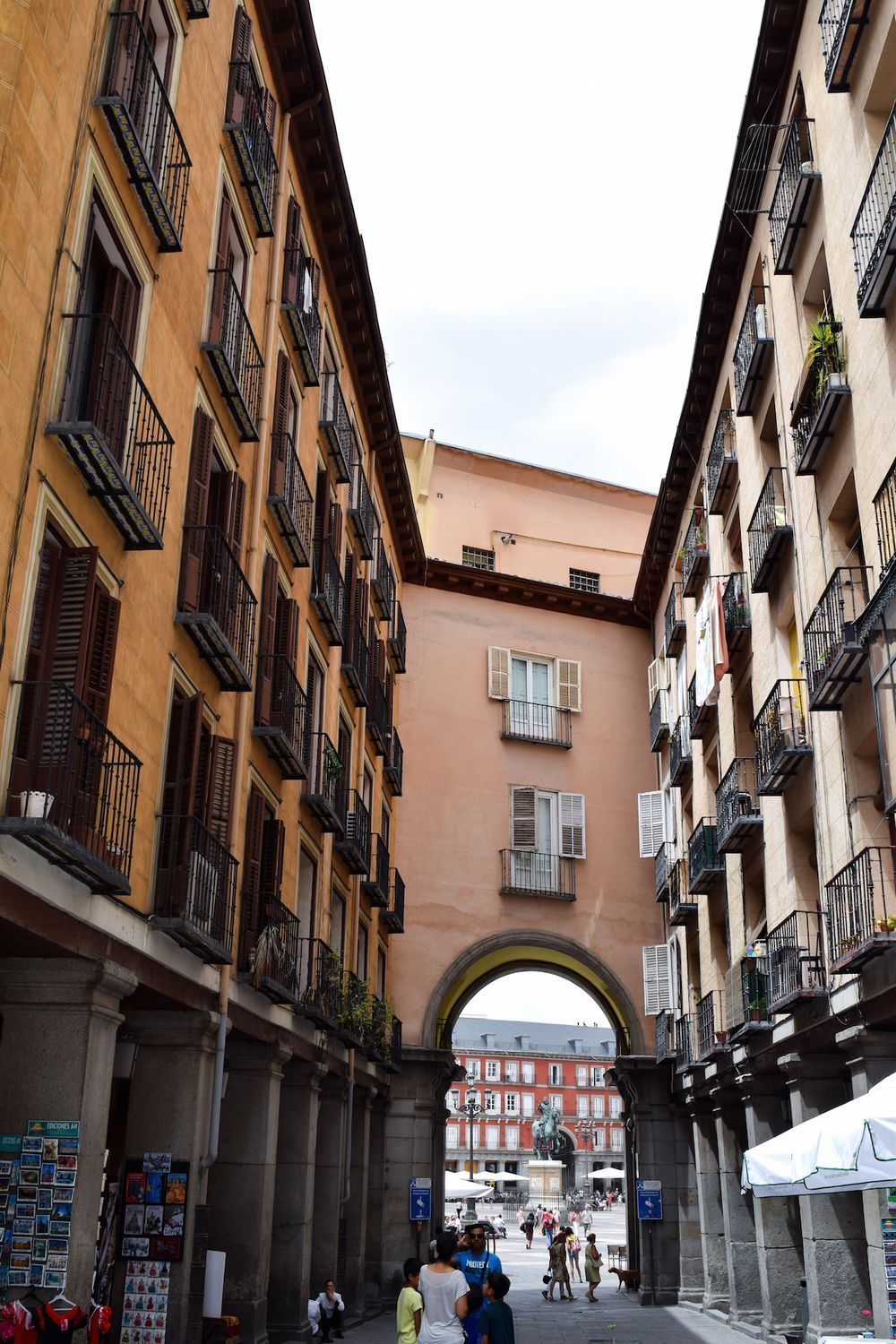 Hotel Petit Palace
I stayed here and enjoyed every minute! The value you get for the price was amazing. I had big beautiful Spanish windows looking out onto the balconies across the street, a modern bathroom and a super comfy bed here. There was even a beautiful white vintage telephone I had to take some photos with! The hotel is located just north of the old town center, making it the perfect place to chill after a long day exploring Madrid.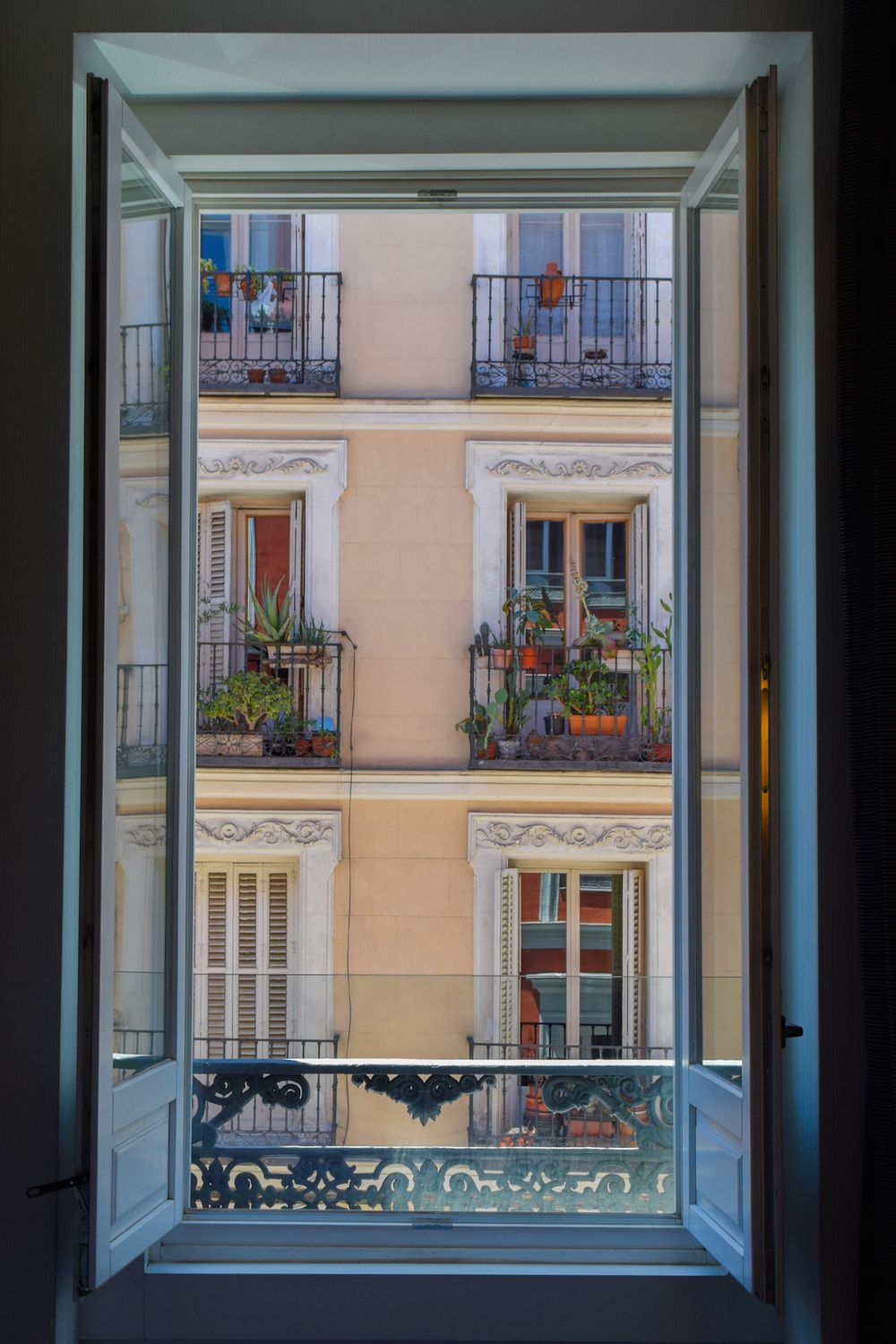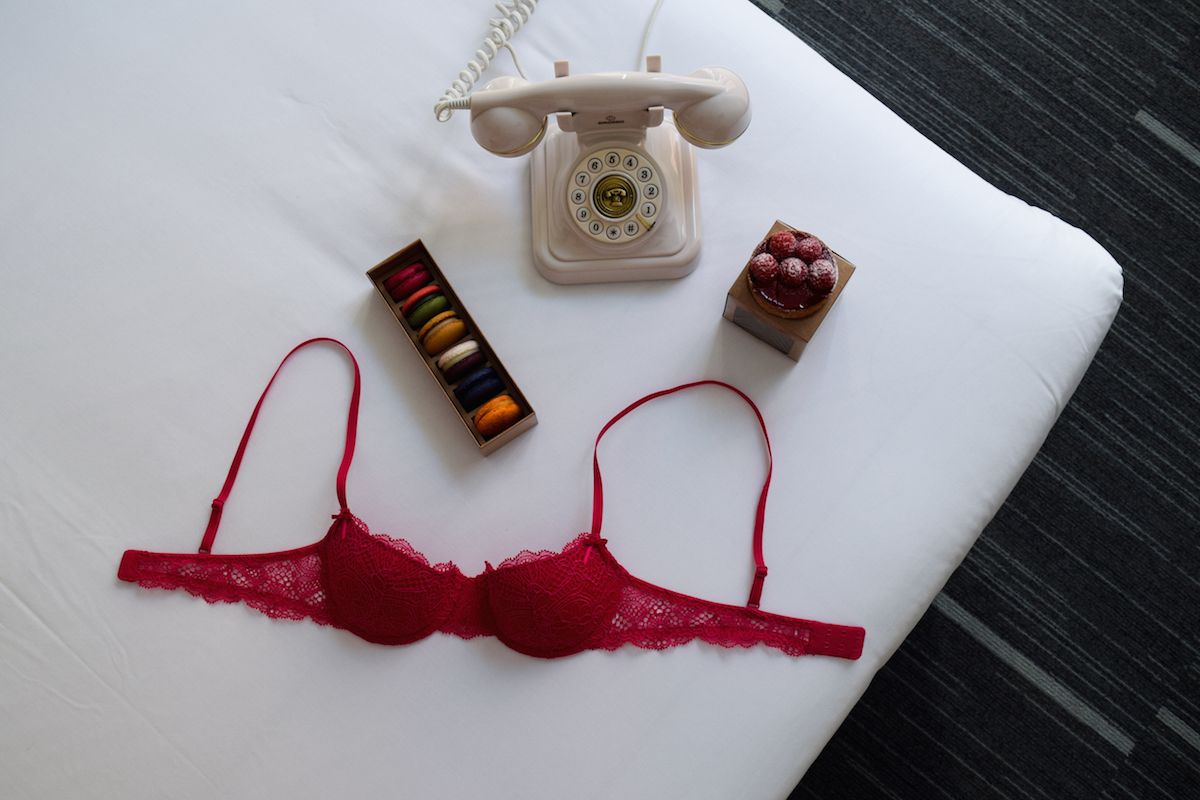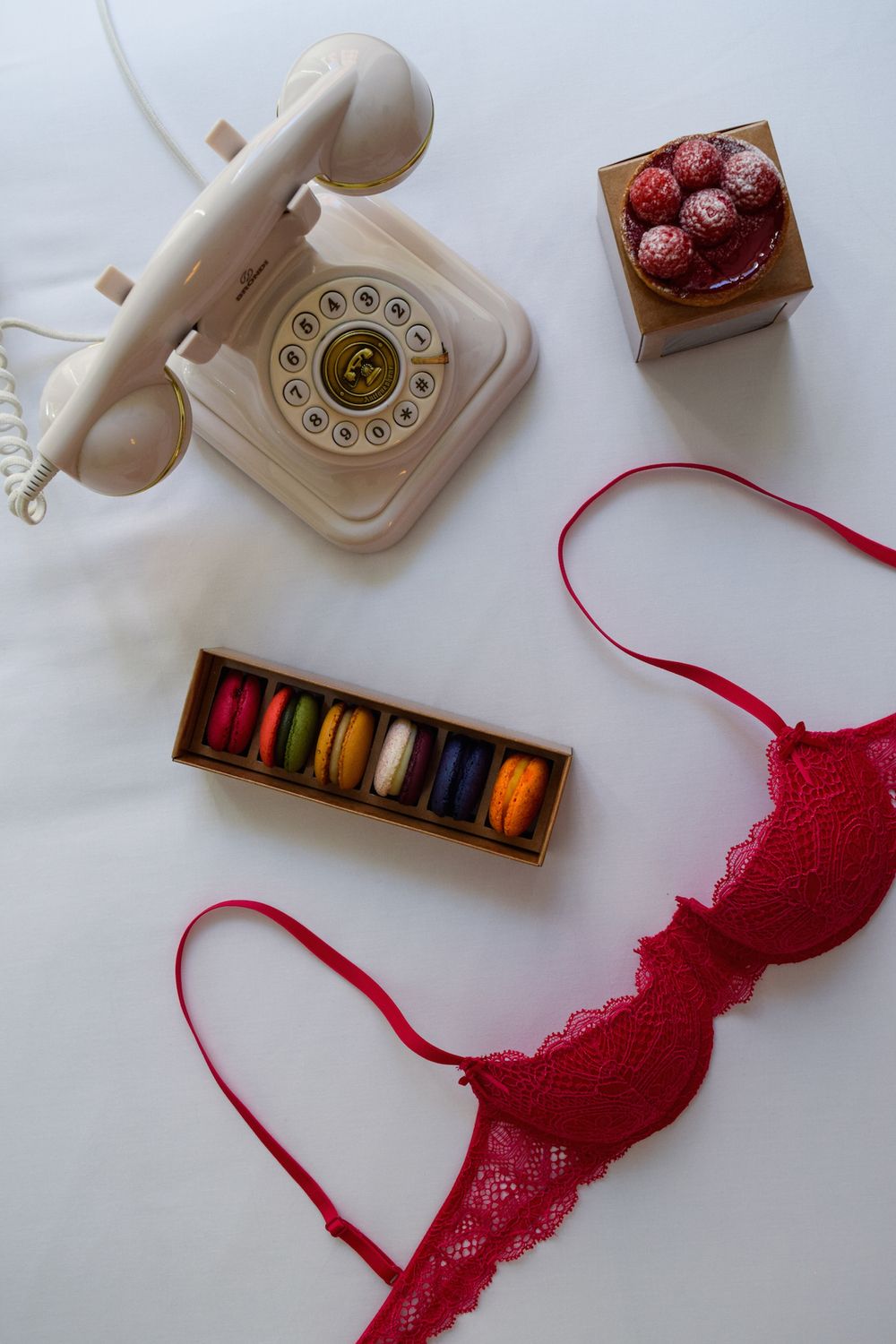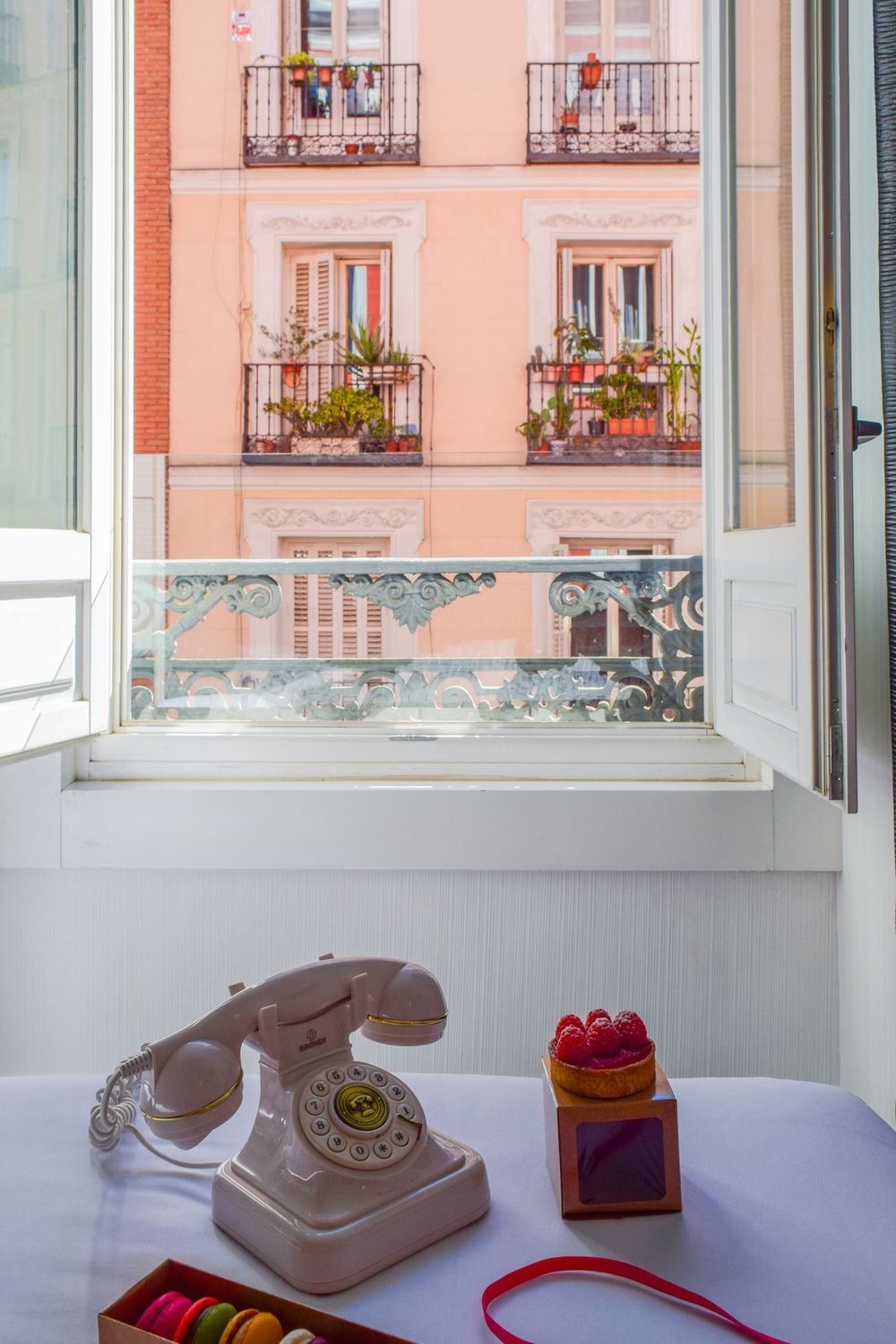 La Bicicleta
At the end of my street, I discovered this quirky bicycle-themed cafe, where I had breakfast one day. Go here for a nice place to relax.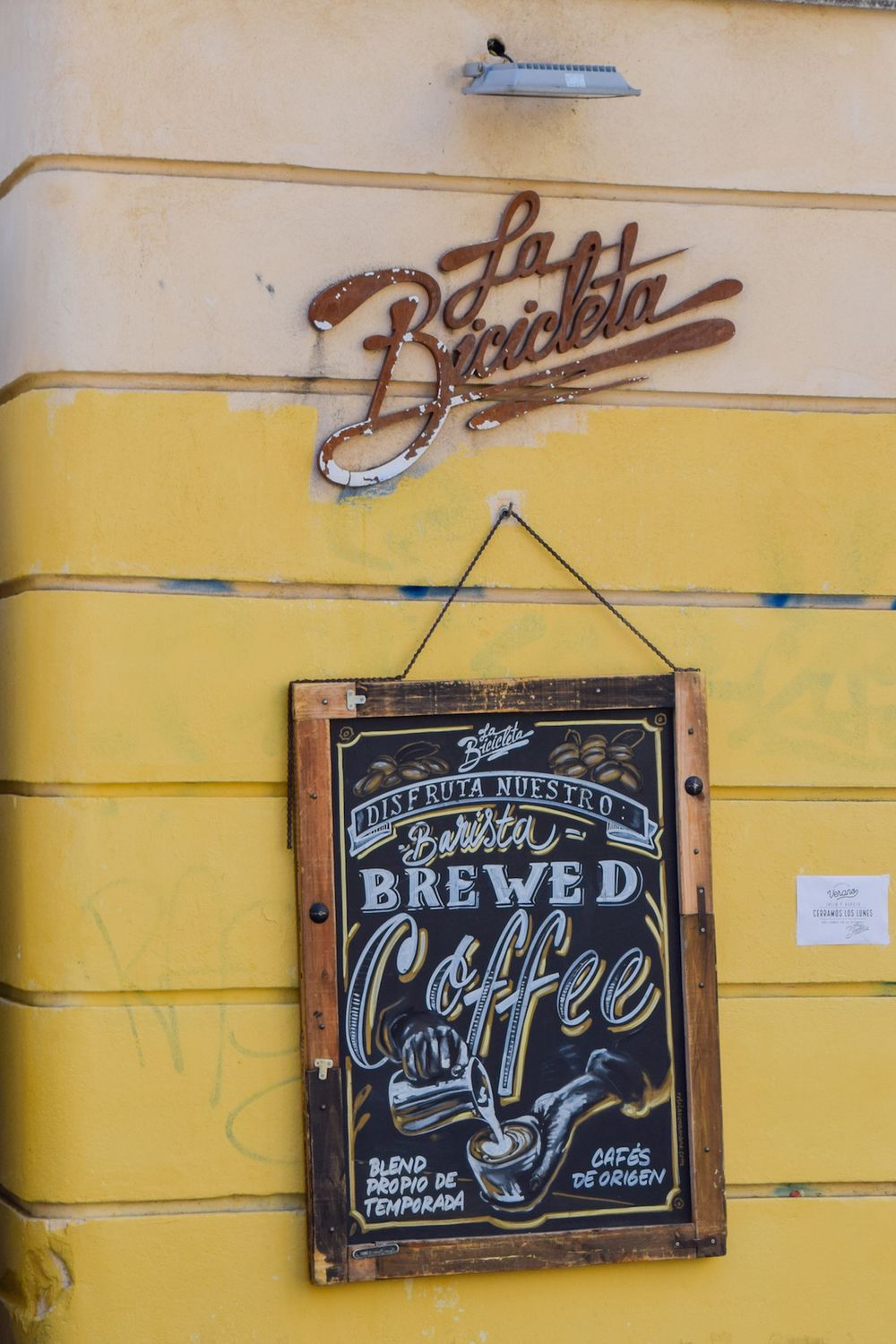 Palacio de Cibeles
The Palacio de Cibeles has turned into one of Madrid's iconic city landmarks, having been designed by Antonio Palacios and Joaquín Otamendi and opened in 1909. It functions as the Madrid City Council today.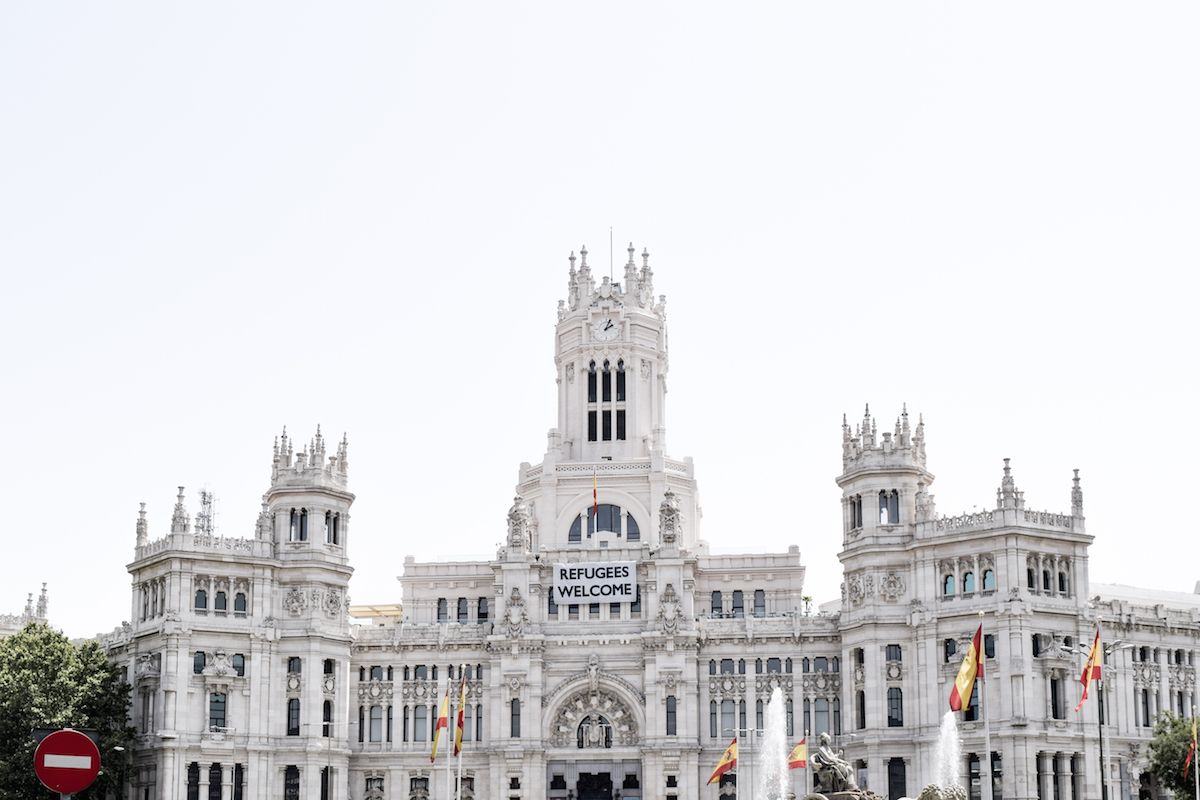 Cafe Federal
I had a wonderful breakfast here at Cafe Federal, a spacious and casual restaurant located in the Malasaña district of Madrid.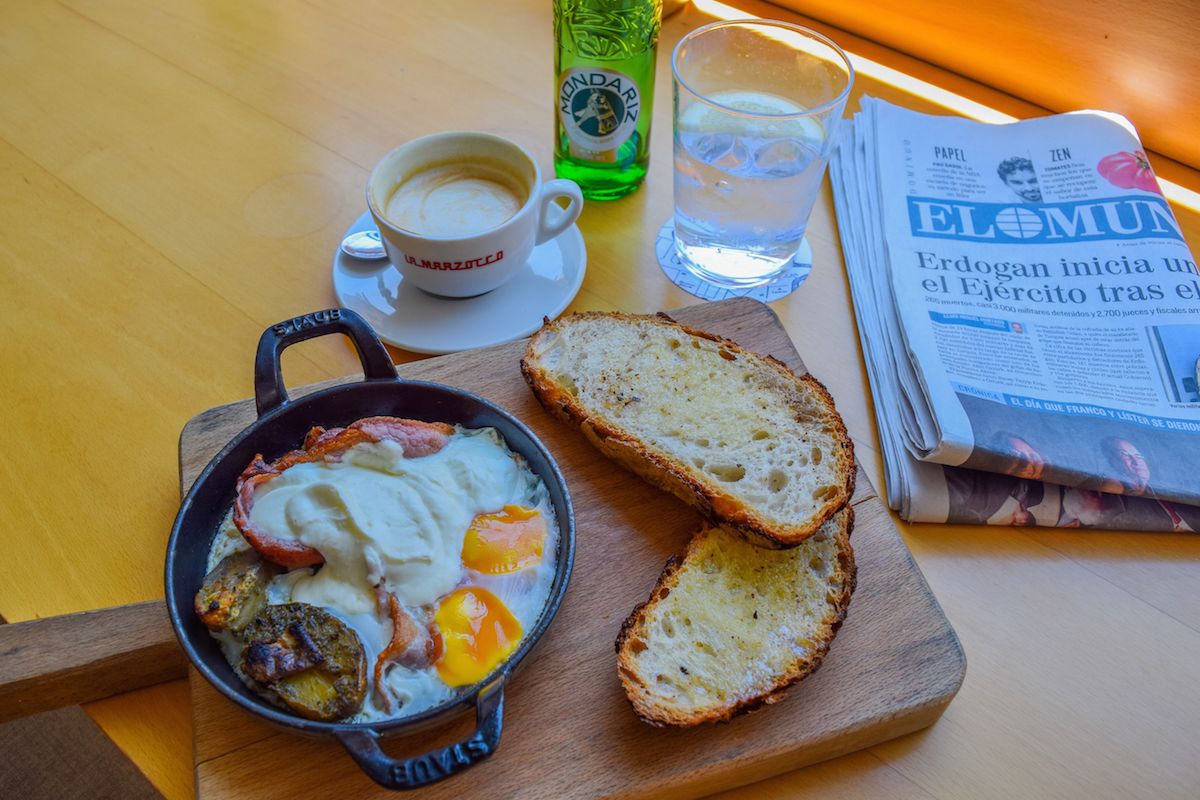 Plaza de la Villa
This is a small square I came across on my way to the Royal Palace.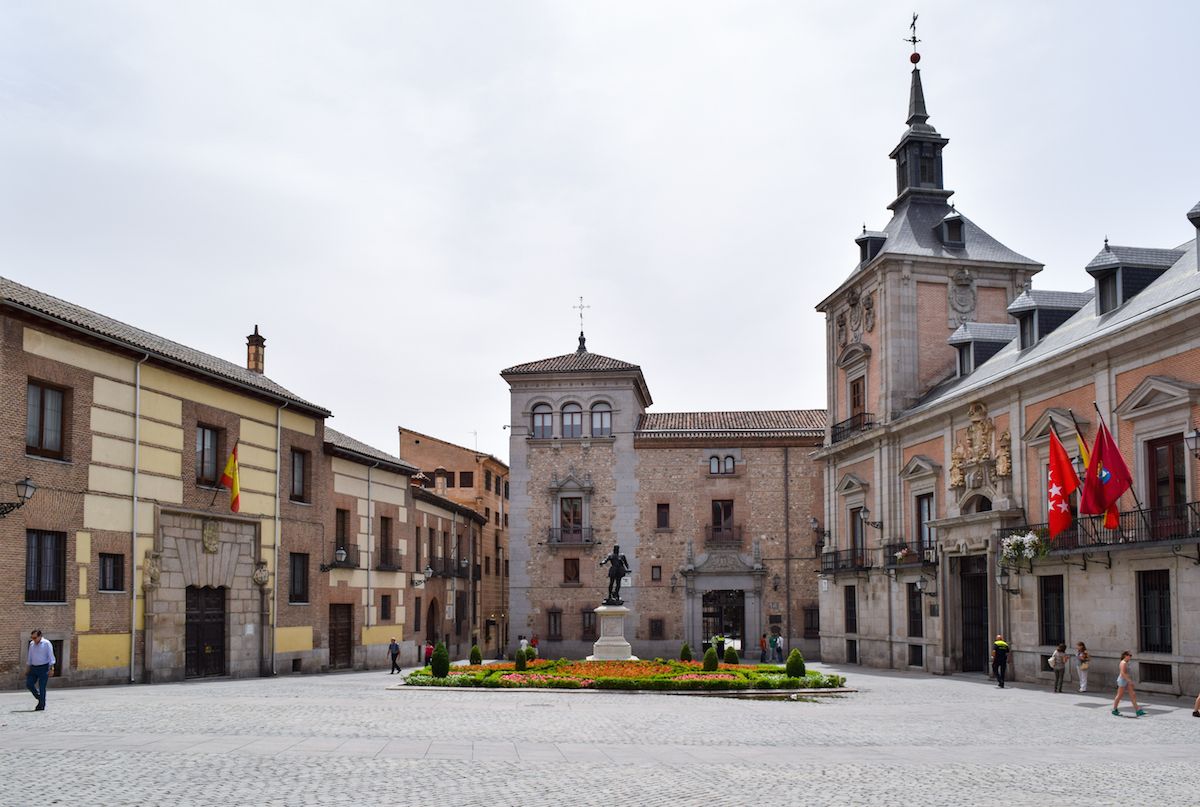 Gran Via
The famous Gran Via is lined with upscale shops and nightlife spots. It's kind of like the 5th Avenue of Madrid. I came to visit for the architecture of course, where early 20th century buildings stand tall in all their ornate glory…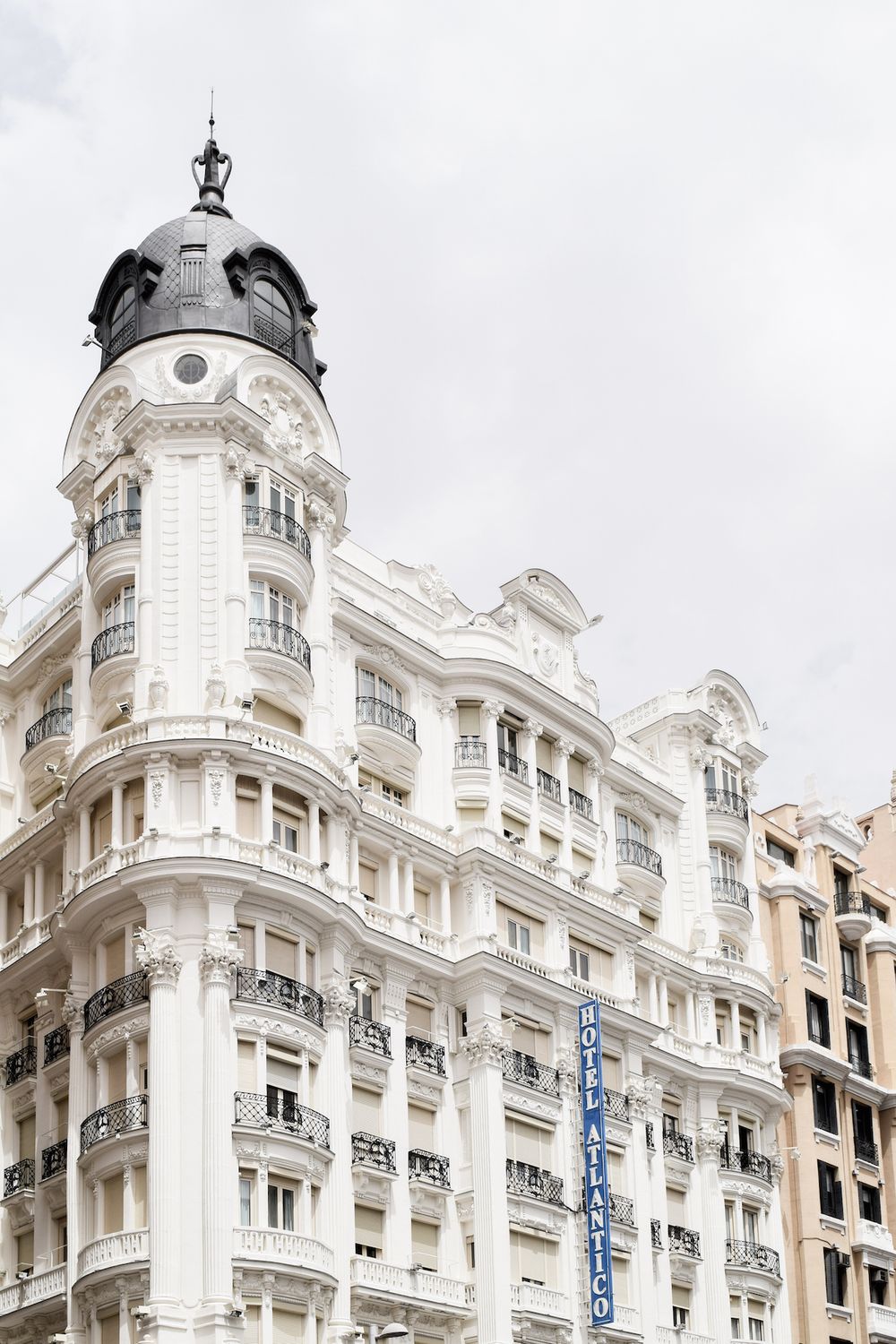 Mercado de San Miguel
Perhaps the most famous market in the city, the Mercado de San Miguel was built in 1916, and is a must-stop for any foodies in Madrid! This indoor market sells every Spanish food you can imagine in a really fun atmosphere!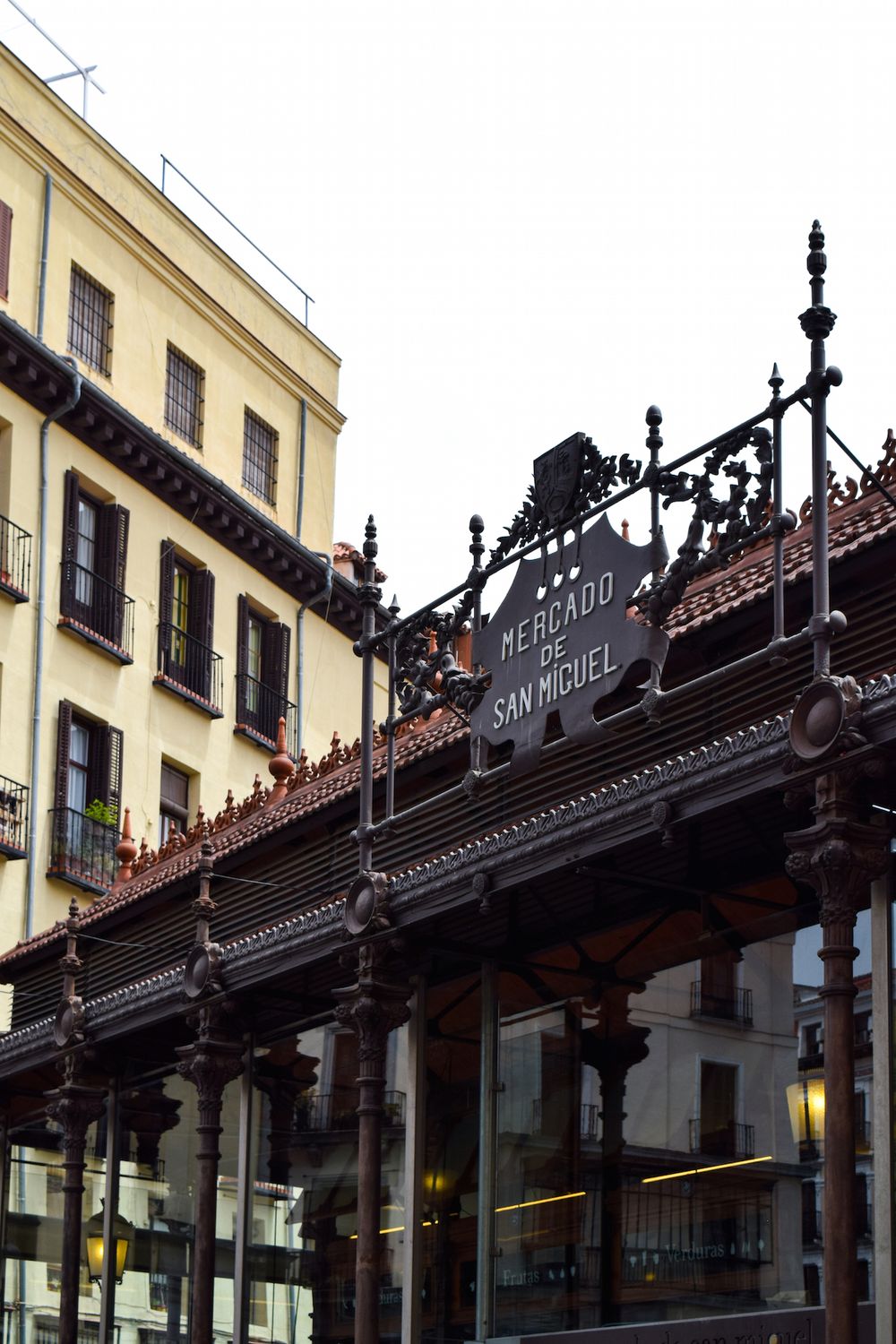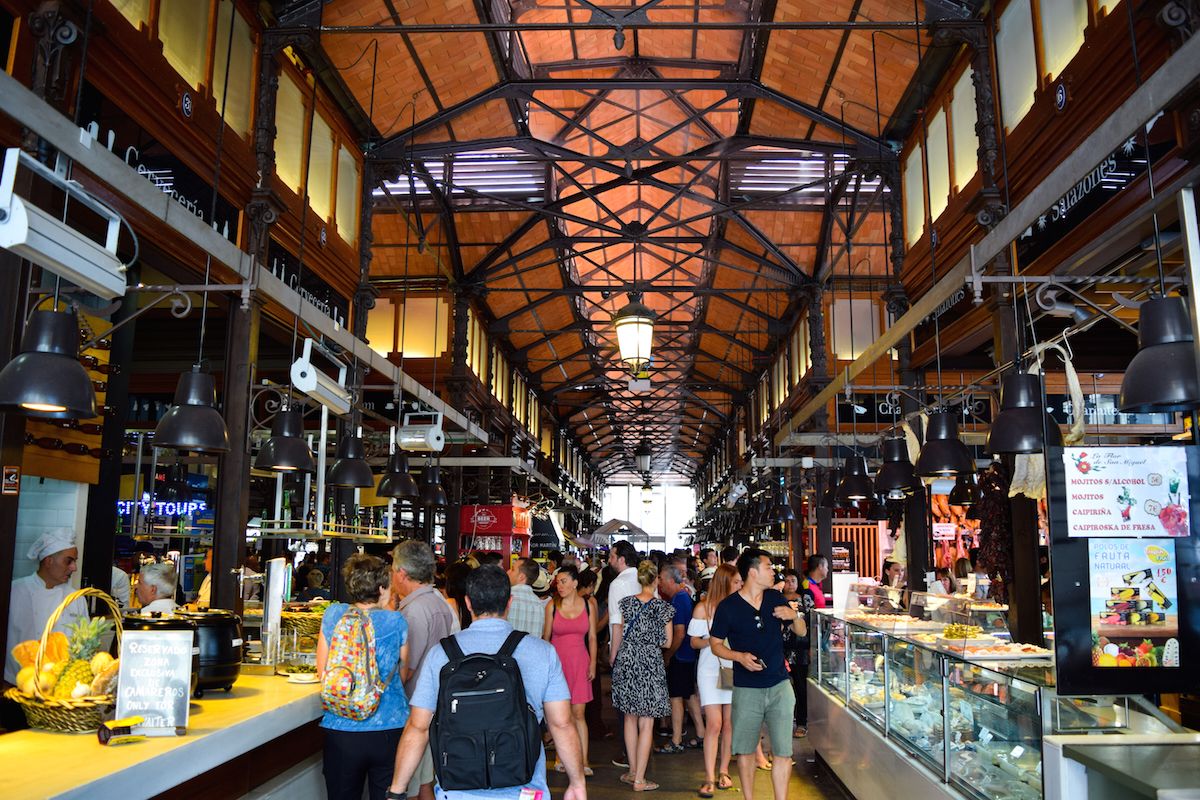 Plaza de Oriente
I found the flowers of Plaza de Oriente to be so exquisite next to the colorful architecture…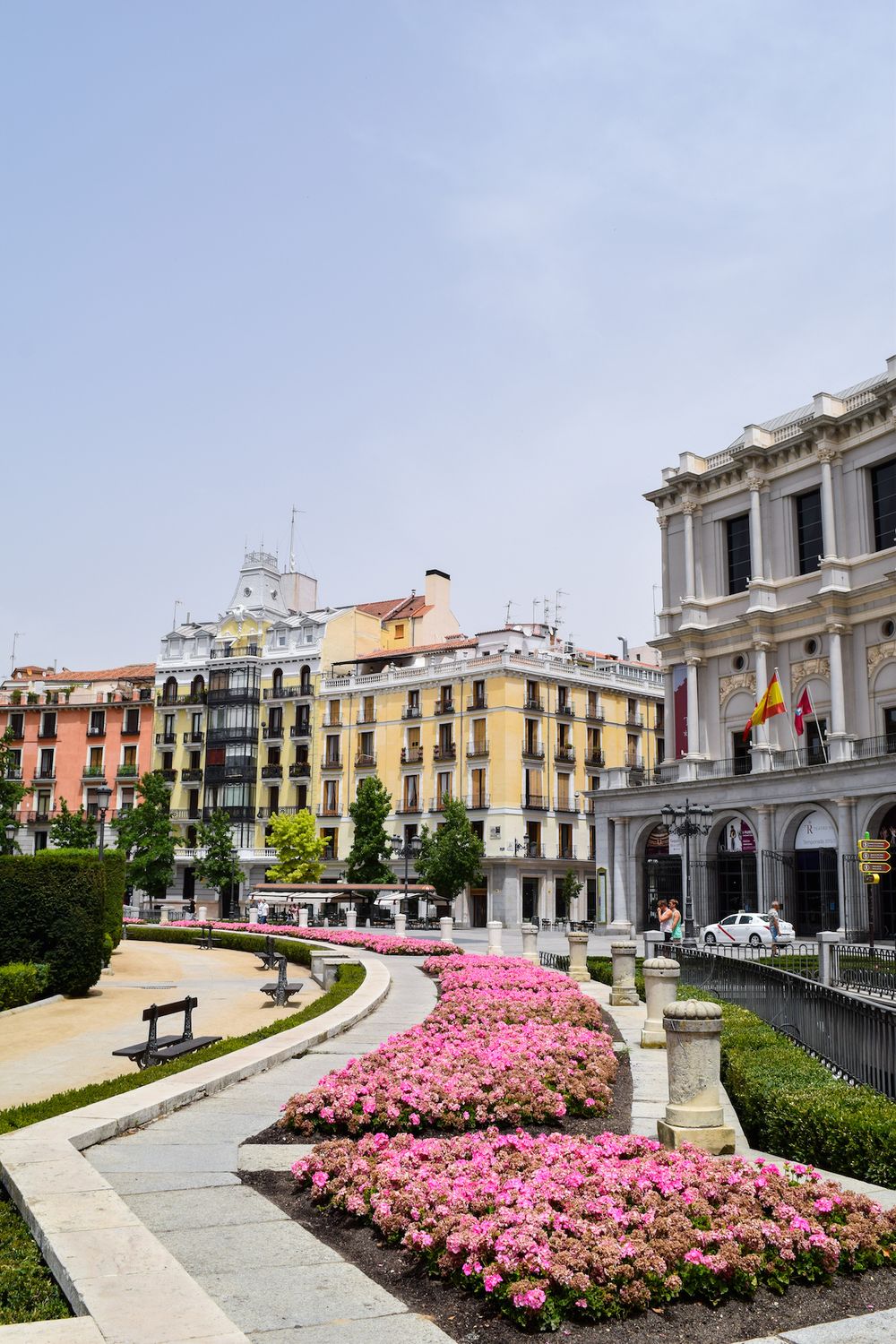 Toma Café
I read that Toma Café brews the best coffee in Madrid, so of course I had to pay a visit. The café is somewhat easy to walk by, and located on a mostly residential street in Malasaña. In Spanish fashion, a typically tiny sidewalk lines the front of the café.
Inside, several potted plants were hanging from the ceiling, and rustic wooden tables scattered throughout the space. I ordered a flat white and sat down to enjoy my coffee when the song Snow from the Red Hot Chili Peppers started playing! A nice mix of Spaniards and foreigners frequented the café. The coffee was certainly top notch for Europe but to be totally honest, it was of no comparison to New York coffee.