Centrally located on the Iberian Peninsula, Spain's bustling capital of Madrid is a tourist-friendly city of elegant boulevards and striking architecture and home to over four million Madrileños.
World-renowned for its great cultural and artistic heritage, you can find things to do in Madrid to suit whatever mood you're in, day or night. From its manicured, peaceful parks and quiet museums to some of the most exciting nightlife in all of Europe, this beautiful European city has something for everyone.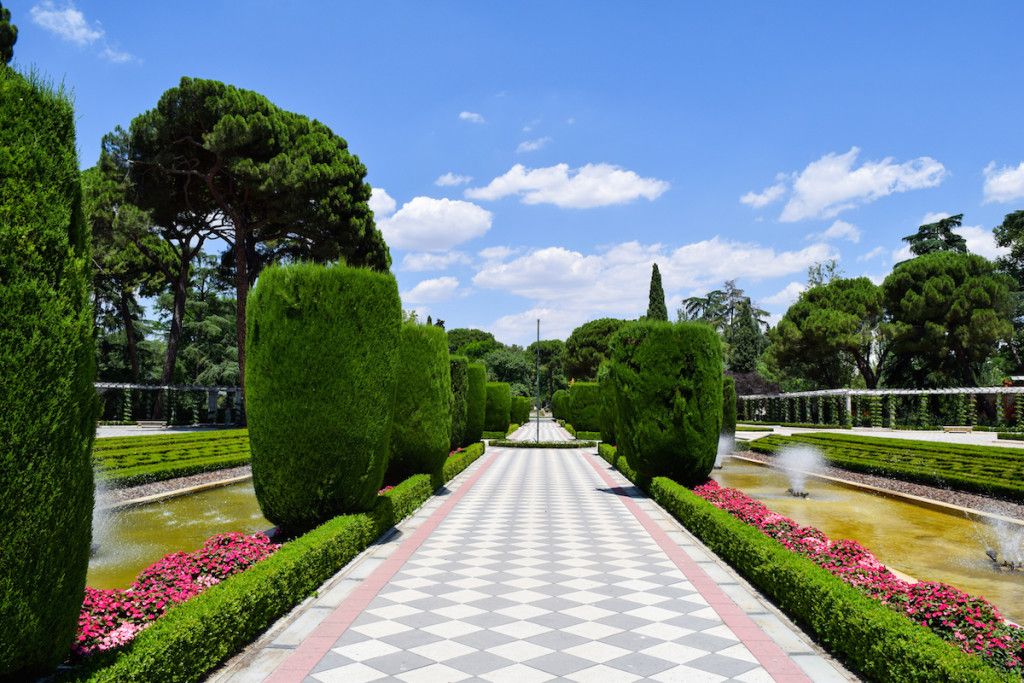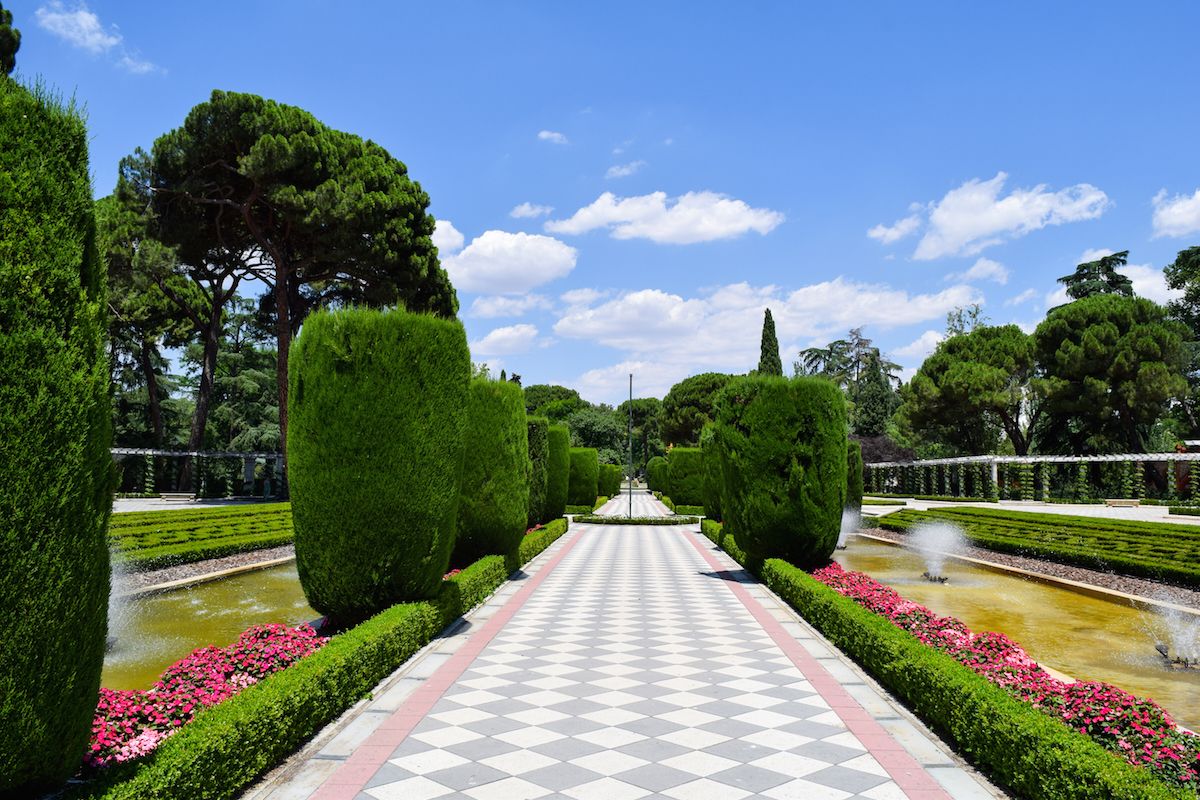 Plaza Mayor – Grand Central Square
An excellent place to start is Plaza Mayor, sometimes called Grand Central Square for its central location. The square was laid out in the early 1600's and surrounded by grand old buildings of impressive architecture.
The ground-level porticos house numerous cafes and terraces that provide the perfect place to grab a drink or snack at an outdoor table and just take in the sights. One of the best things to do in Madrid is people-watch. Before long, you can't help but feel a part of the vibrant street life.
There are nine entrances to the Plaza Mayor, so it's easy to head off in any direction you choose.
Bus Tour
You can stop at one of the many kiosks scattered around the plaza and purchase a ticket for a bus tour around the city. Free personal headsets explain interesting locations, and you can hop on or off the bus as you please. I found this to be a great option during the scorching midday heat, and it's a great way to get an initial overview of the city and double back to the sights you'd like to explore further. You can purchase either a one or two-day ticket and hop off to visit museums, landmarks, plazas, and theaters to explore the city at your own pace using the free guidebook and map provided.
Royal Palace
Don't miss a stop at the Royal Palace (Palacio Real). One of the most beautiful buildings in Madrid and the largest in Europe, this palace combines baroque and neoclassical styles and sits majestically on a bluff overlooking the river valley below. The exterior grounds might seem like endless acres of sweltering concrete, but behind the palace lie beautiful tranquil gardens and refreshing fountains.
The palace is open to the public, and with both self-guided and guided tour options available, it's easy to see why it's one of the most popular things to do in Madrid. The palace has over 2000 lavishly decorated rooms filled with elegant tapestries, frescoes, and gilded decor, but many areas are off-limits. Make sure to visit the Throne Room, Royal Amory, and a room that showcases the world's only quartet of authentic Stradivarius string instruments.
Museo Del Prado
Madrid is known worldwide for its art museums, and the Prado Museum, the largest of Madrid's Golden Triangle of Art, is the grandest of them all.
You will find incredible paintings and sculptures by artists of the Baroque and Renaissance eras, such as Spanish masters Diego Velazquez, El Greco, and Goya. Give yourself enough time to wander this expansive building – it's pretty much the Spanish counterpart of The Louvre in Paris. Make sure you don't miss Caravaggio's David with the Head of Goliath and Goya's Black Paintings.
The Reina Sofia National Art Centre
The Reina Sofia museum is the second gem in the Golden Triangle of Art and should be on everyone's list of things to do in Madrid.
The Reina Sofia showcases art from the 20th century, including works by Salvador Dalí, Juan Gris, Joan Miró, and Pablo Picasso. One of the most breathtaking pieces in the collection is Picasso's Guernica.
The Thyssen Bornemisza National Museum
Once a private art collection, The Thyssen Bornemisza opened in 1992 and is the last stop of the Golden Triangle of Art. It displays absent or underrepresented artists from the other two, including Rembrandt, Rubens, Paolo, and Duccio.
As you wander the cool hallways, you'll see students and artists with their tools making copies of their favorite works. The museum is a pleasant and refreshing way to spend a comfortable day indoors.
Consider purchasing a Museum Pass to access all three museums in the Golden Triangle. It's a bargain and will save you time because you get to skip the long entrance lines.
Flamenco Tablaos
Scattered about the city are Flamenco Tablaos, clubs that showcase traditional Flamenco dancing. Some will even teach you a few basic steps if you like, but just to watch the authentic Flamenco dancers perform is enough to get your feet tapping.
We enjoyed a wonderful tapas dinner and local wine as we watched a Flamenco show at Café Ziryab. It turned out to be a Spanish cultural feast for the senses in a charming setting – one that will never be forgotten.
El Rastro
One of the most popular things to do in Madrid is to browse the outdoor markets. Shops and boutiques selling traditional Spanish items and souvenirs can be found throughout the city. Many crafts and trades have been passed down through generations, and even the newer shops are starting to focus on recovering the old Spanish ways.
If you're fortunate to be in the city on a Sunday, don't miss El Rastro – Europe and Madrid's largest flea market. Located along the street La Ribera de Curtidores in the lively La Latina district, this outdoor market is over four hundred years old, with hundreds of stalls hawking both new and used items. You never know what treasures you might find!
Mercado San Miguel
Another marketplace is the Mercado San Miguel. This incredible indoor market is over a century old and specializes in gastronomic delights. Within walking distance of Plaza Mayor, you can't miss this stunning art nouveau building embellished with ornate black wrought iron railings.
You can experience all the highlights of Spanish cuisine and flavors from every corner of Spain spread out over more than twenty stalls. Come hungry!
Gran Vía
A trip to Madrid is not complete without a visit to the Gran Via. A bustling avenue linking the northwest districts to the historic center, it's the city's entertainment and cultural nerve center lined with magnificent luxury hotels.
Considered one of the best things to do in Madrid after dark, you won't be disappointed as you stroll among the lively nightclubs, theaters, and entertainment venues. It is Madrid's answer to New York's Broadway, and it's often overflowing with exciting life until dawn.
---
You'll never run out of exciting, interesting things to do in Madrid. No matter which direction you head off in, you'll find rich history and culture – and friendly people who really know how to dance, eat and enjoy life!