Madrid is one of the beautiful cities in Spain and if you know where to go, you can find some stellar rooftop views! I've visited on three separate occasions and here is where I go to see far and wide in Madrid.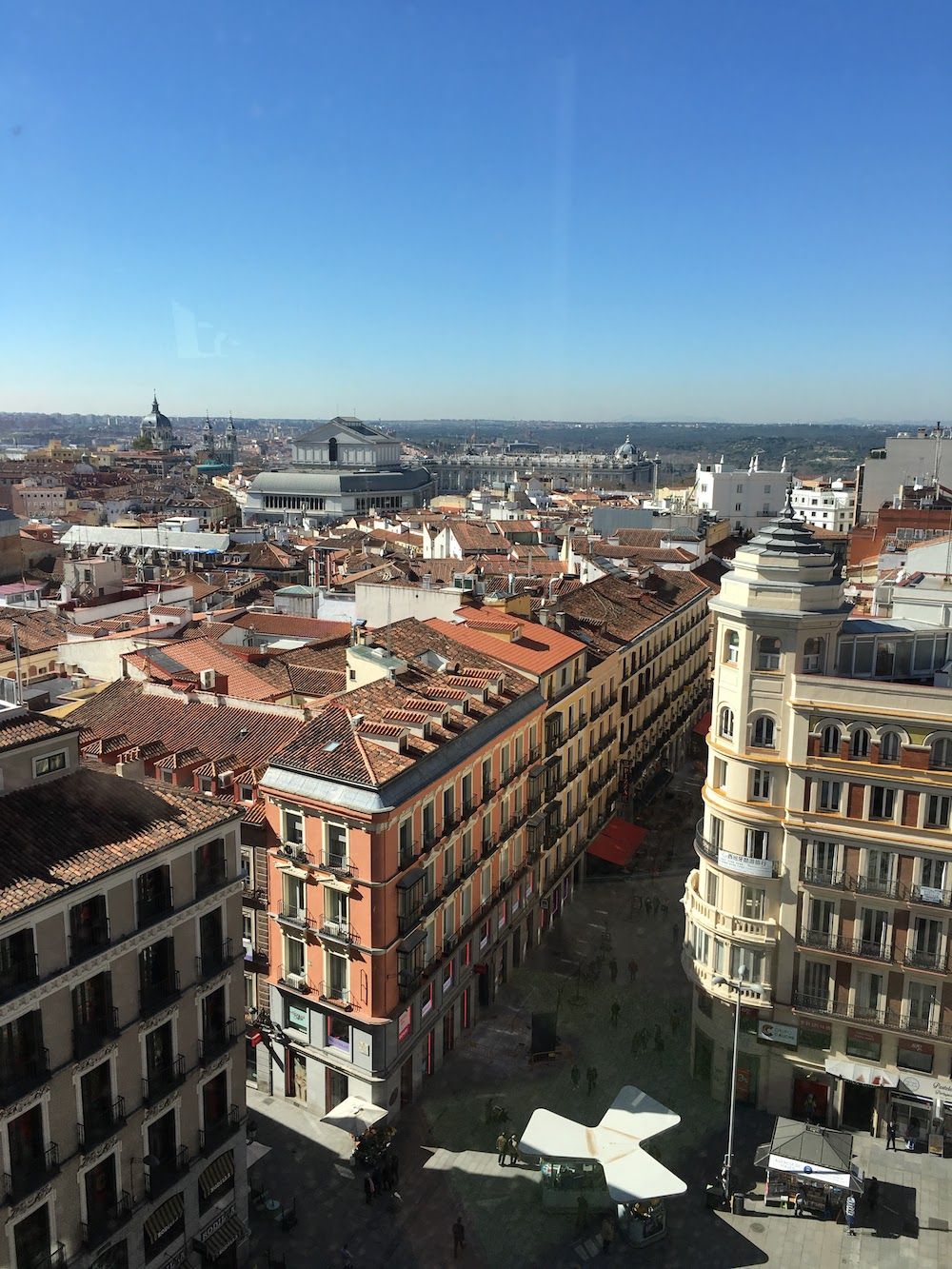 1. El Cortes Ingles
My personal favorite view of Madrid is from the centrally located El Cortes Ingles grocery and department store. Head to the roof during the day time for a delicious lunch overlooking the orange and yellow buildings of Sol, central Madrid. The store's "Gourmet Experience" offers delicious food and unobstructed views of Madrid's Gran Via!
Plaza de Callao, 2, S0, 28013 Madrid, Spain
2. Palacio de Cibeles
The top of the beautifully Spanish town hall, Palacio de Cibeles, is a fabulous place to take in the views of Madrid's rooftops. Head up to the Terraza Cibeles Cocktail bar for a surely lovely evening. This building is also known as the Palacio de Comunicaciones, and overlooks the famous Cibeles fountain…
Plaza Cibeles, 1, 28014 Madrid, Spain
3. Circulo de Bellas Artes
The Circulo de Bellas Artes is a privately owned non-profit cultural center that was founded in 1880! Today it welcomes all sorts of films, exhibitions and cultural events to the city of Madrid. You can snag a beautiful view of Madrid from the rooftop bar and restaurant here.
Calle de Alcalá, 42, 28014 Madrid, Spain