I nearly decided to visit Murcia instead of Alicante during my trip and once I arrived in Alicante, I'm so glad I didn't. Alicante is a southern Spanish city located right upon the Mediterranean Sea.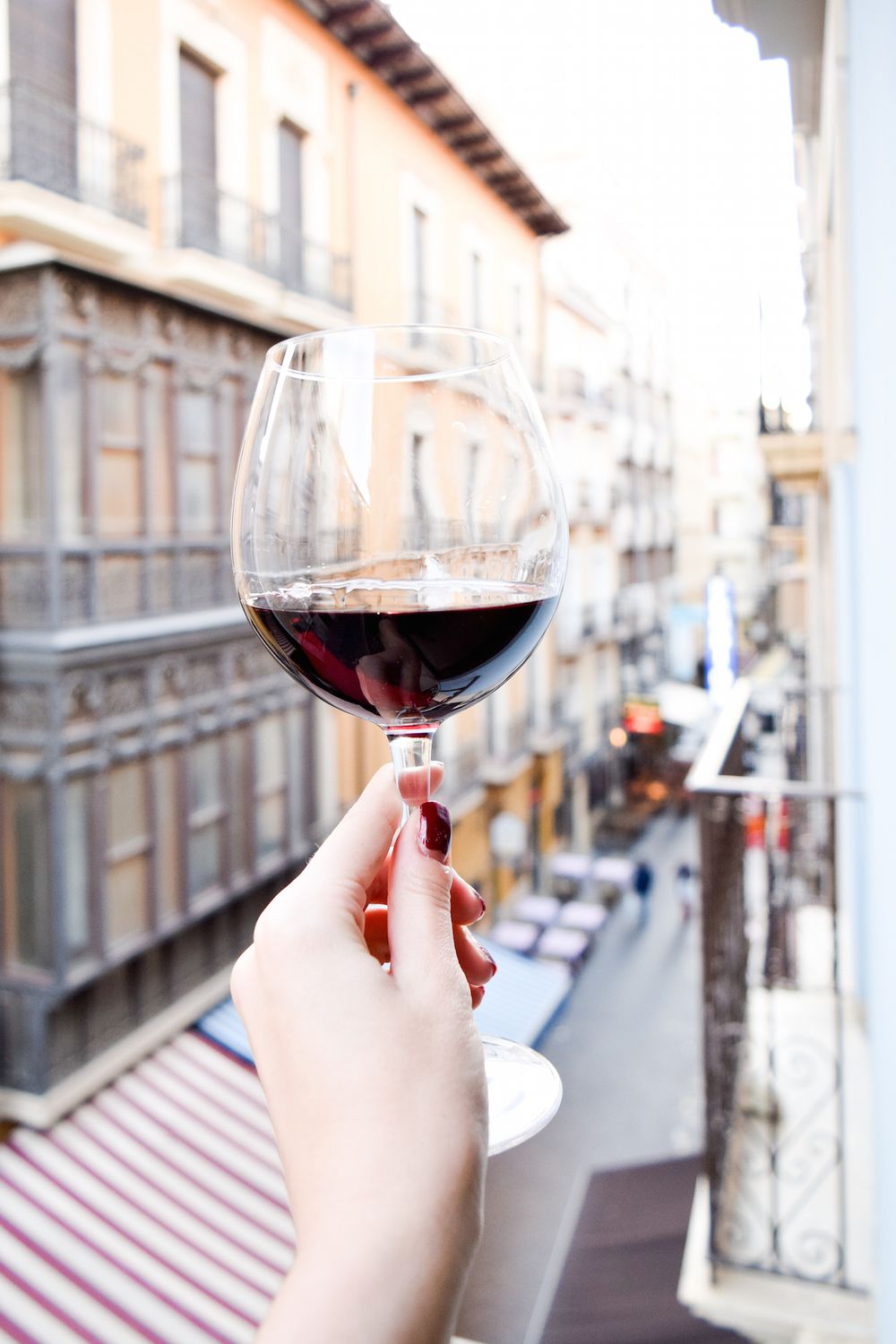 Alicante is a picturesque Spanish town on the southern Mediterranean coast. It's known for its delicious seafood.
When to Visit Alicante
When is the best time of year to visit Alicante? The high season in Alicante is during the summer months (May – September) but Alicante is beautiful year-round. It's especially lovely in the winter months when fewer tourists populate the area.
The nearest airport is the regional Alicante–Elche Airport (ALC), but you can also reach Alicante by train.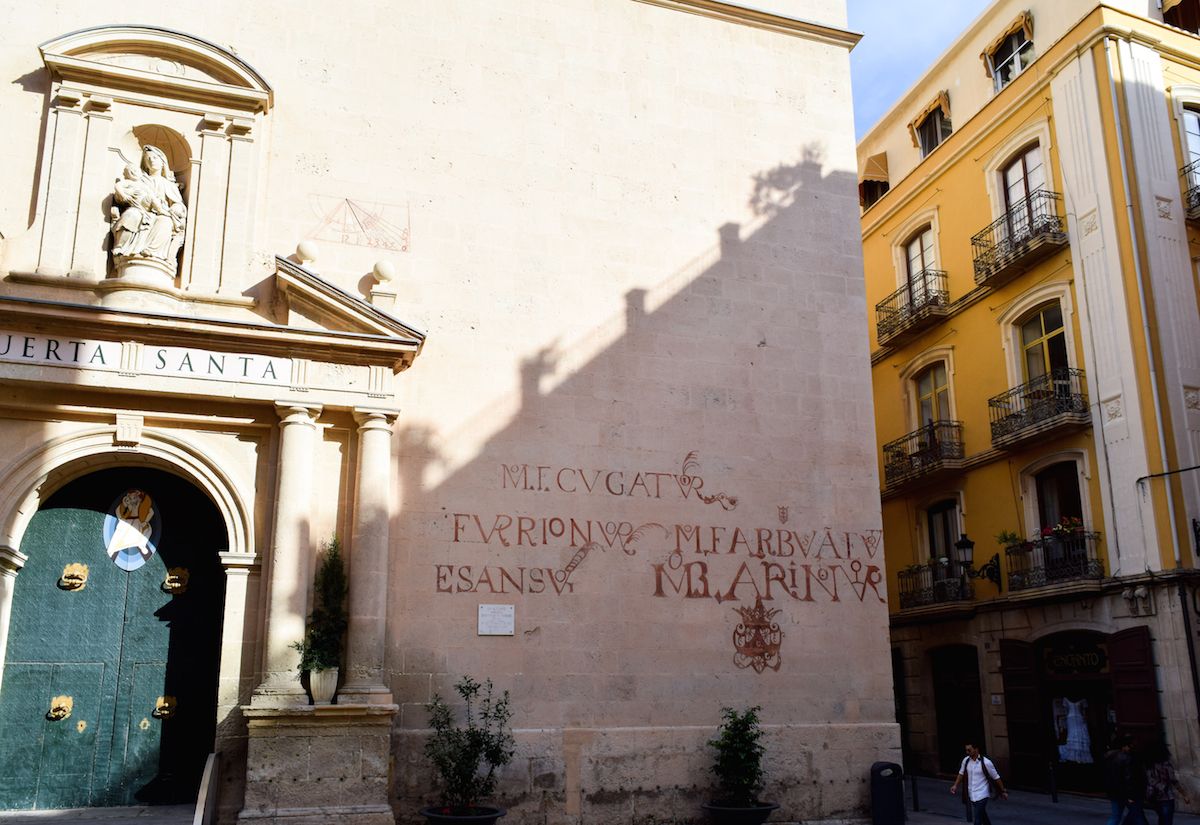 Best Alicante Hotels
Alicante has several hotels that cater to various preferences and budgets. Here's a selection of some of the best hotels in the city, known for their quality service and amenities: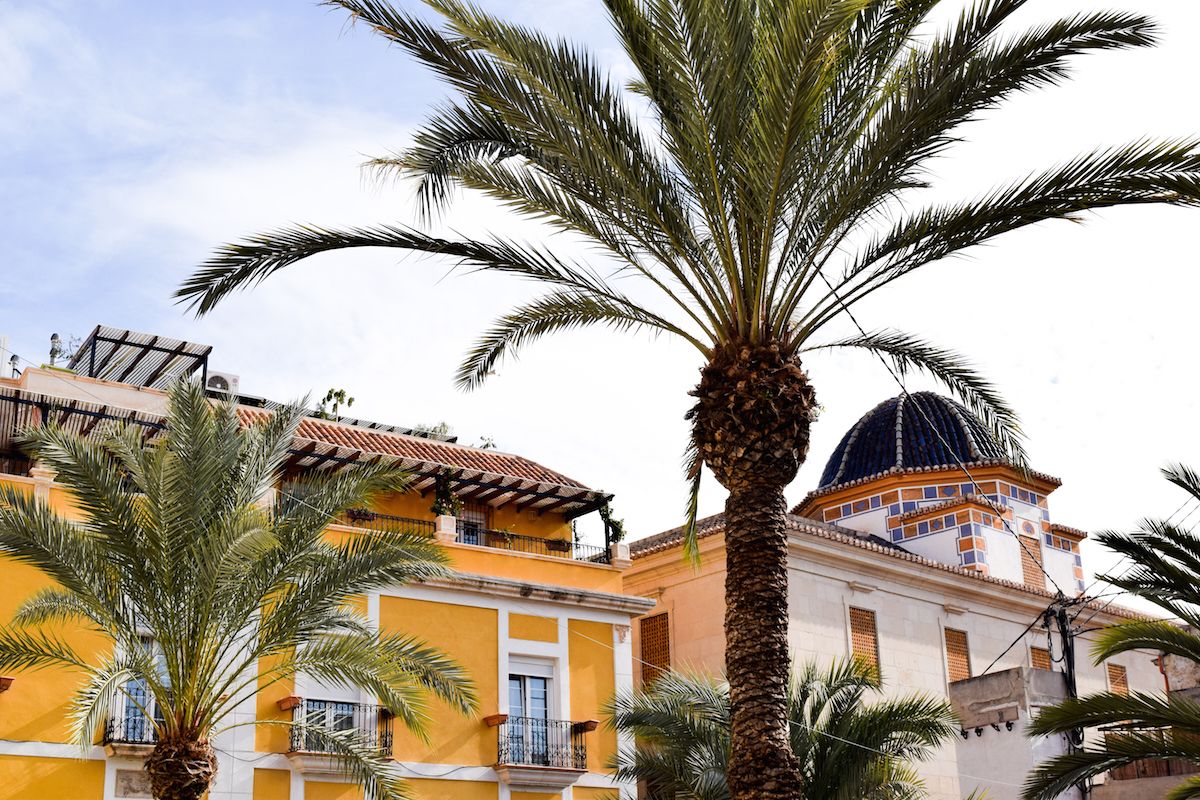 Things to Do in Alicante
Alicante, Spain offers a variety of attractions and activities for visitors to enjoy:
Visit Castillo de Santa Bárbara: Explore this historic castle that offers breathtaking views of the city and the sea.
Stroll along Explanada de España: Enjoy a leisurely walk on this picturesque promenade lined with palm trees and mosaic tiles.
Relax on Playa del Postiguet: Spend time on this beautiful city beach, perfect for sunbathing and swimming.
Visit the Mercado Central: Experience the local market where you can shop for fresh produce, meats, and other regional products.
Visit the Santa Maria Basilica: Explore this stunning Gothic church, which is one of the city's main architectural landmarks.
Explore Museo de Arte Contemporáneo de Alicante (MACA): Art lovers can enjoy contemporary Spanish art in this museum.
Discover the Canelobre Caves: Take a guided tour of these impressive caves located nearby Alicante.
Experience Alicante's Nightlife: Visit the bars and clubs in the El Barrio area for a taste of the local nightlife.
Explore the Archaeological Museum of Alicante (MARQ): Learn about the region's history through interactive exhibits and archaeological finds.
Take a Boat Trip to Tabarca Island: Spend a day on this picturesque island, enjoying its clear waters and unique wildlife.
Taste Local Cuisine: Try regional dishes like paella and tapas in the city's many restaurants.
Enjoy Festivals and Events: Depending on the time of year, partake in local festivals such as the Bonfires of Saint John.
Hike in the Nearby Mountains: For nature types, hiking trails in the nearby Sierra de Aitana and other mountain ranges offer a more adventurous experience.
Enjoy Water Sports: Try activities such as sailing, kayaking, or jet skiing along Alicante's coast.
Golfing: Play a round of golf at one of the many beautiful courses in the region.
These activities offer a mix of cultural, recreational, and adventurous experiences and are sure to make a visit to Alicante enjoyable and memorable!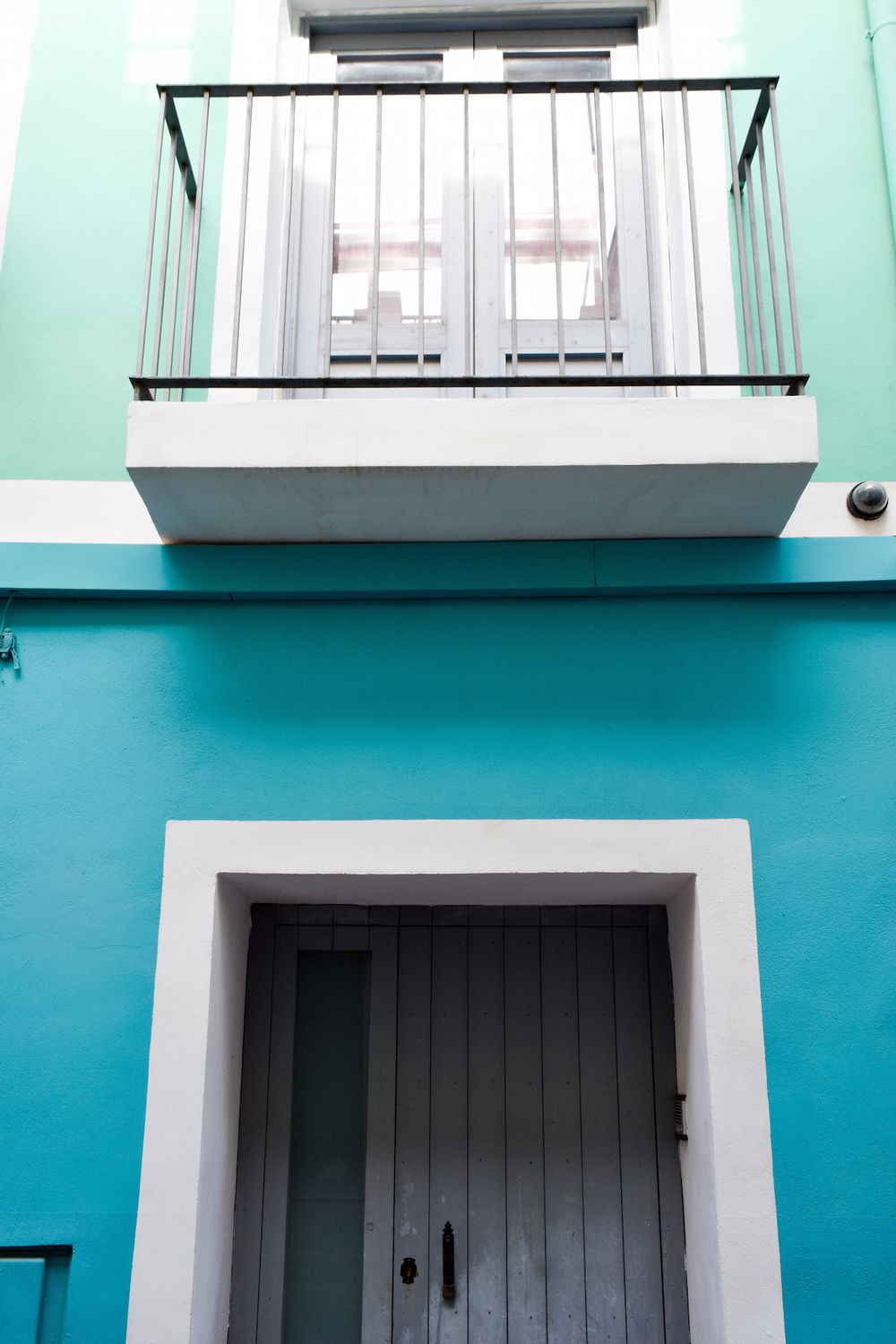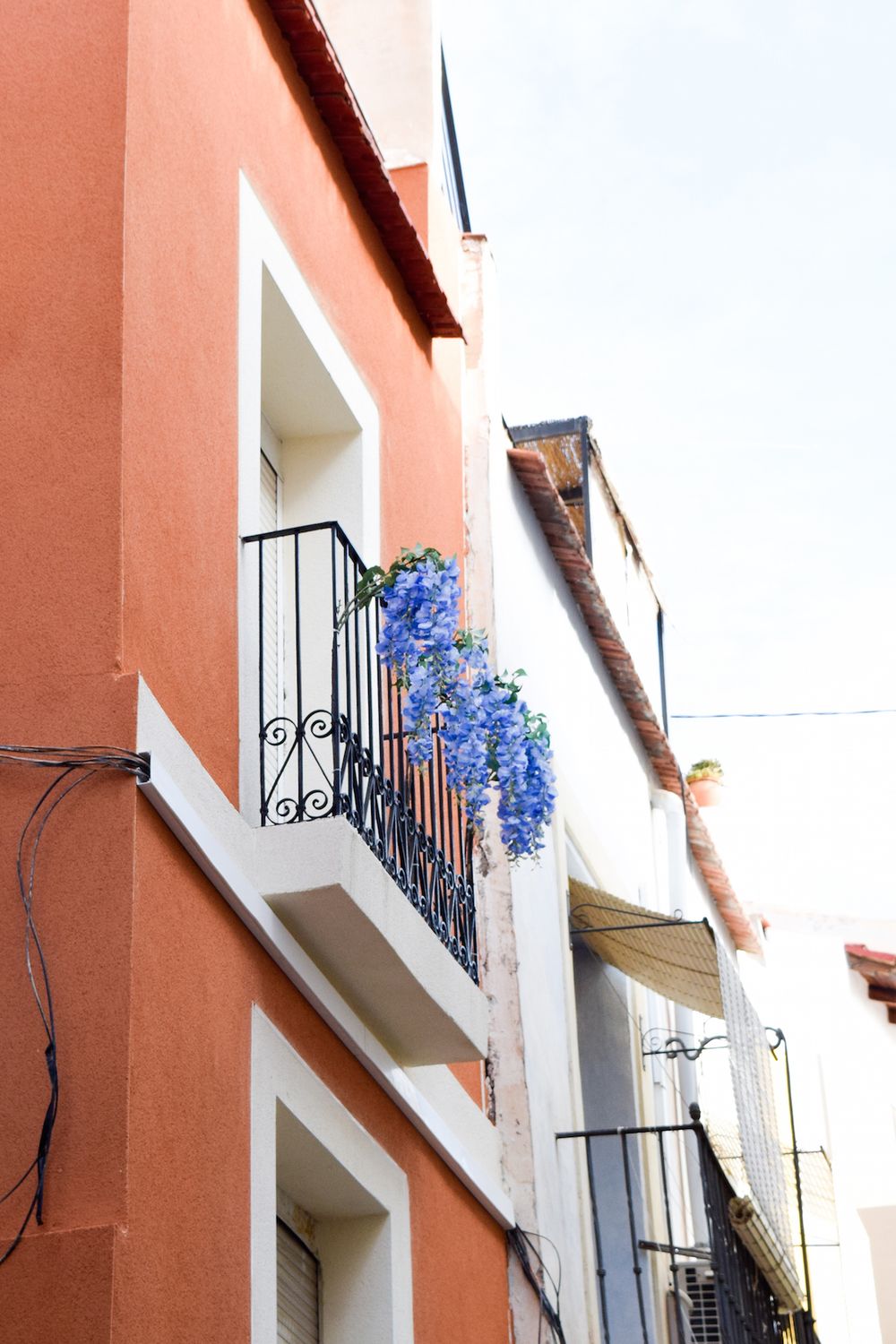 My Experience of Alicante
After I left the train station, I began walking down Calle San Francisco towards my apartment, where mushrooms line the street – and not the kind that grows, I mean giant mushroom sculptures towering 10 feet tall! These fairytale-like sculptures are placed every few buildings along the car-less street!
After dropping my bags off, I headed to the shore to catch the sunset. Alicante is famous for its marble walkway along the harbor, where swirling marble tile designs form a palm-tree-lined pathway. You can catch the sunset overlooking the beautiful harbor where hundreds of boats are docked at the marina.
As I approached the sandy beach, I turned to my left and saw a truly majestic sight: the enormous mountain that overlooks the Alicante beach, Playa del Postiguet. It's impossible to not be in awe of the grandeur of this mountain, towering over the few streets that line the city's beach. On top, a tiny Spanish flag waves in the wind – which I would see for myself in just a few days' time.
There's a calmness to Alicante, probably due to the fact that it lies on a beautiful sandy beach. Even in early November, tourists and Spaniards alike flocked to the beach and enjoyed the warm sunny weather that hit the high 60s or low 70s on a daily basis.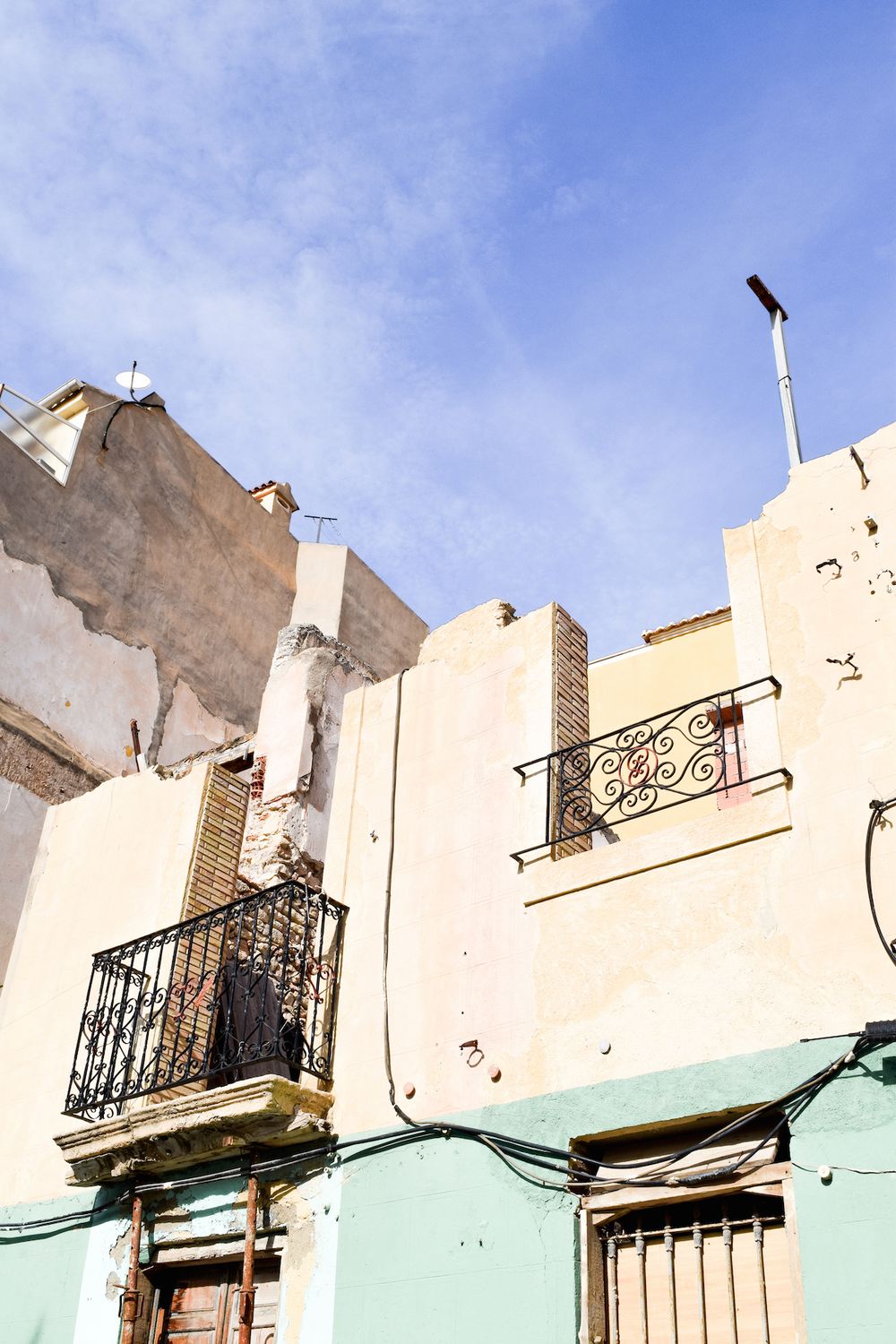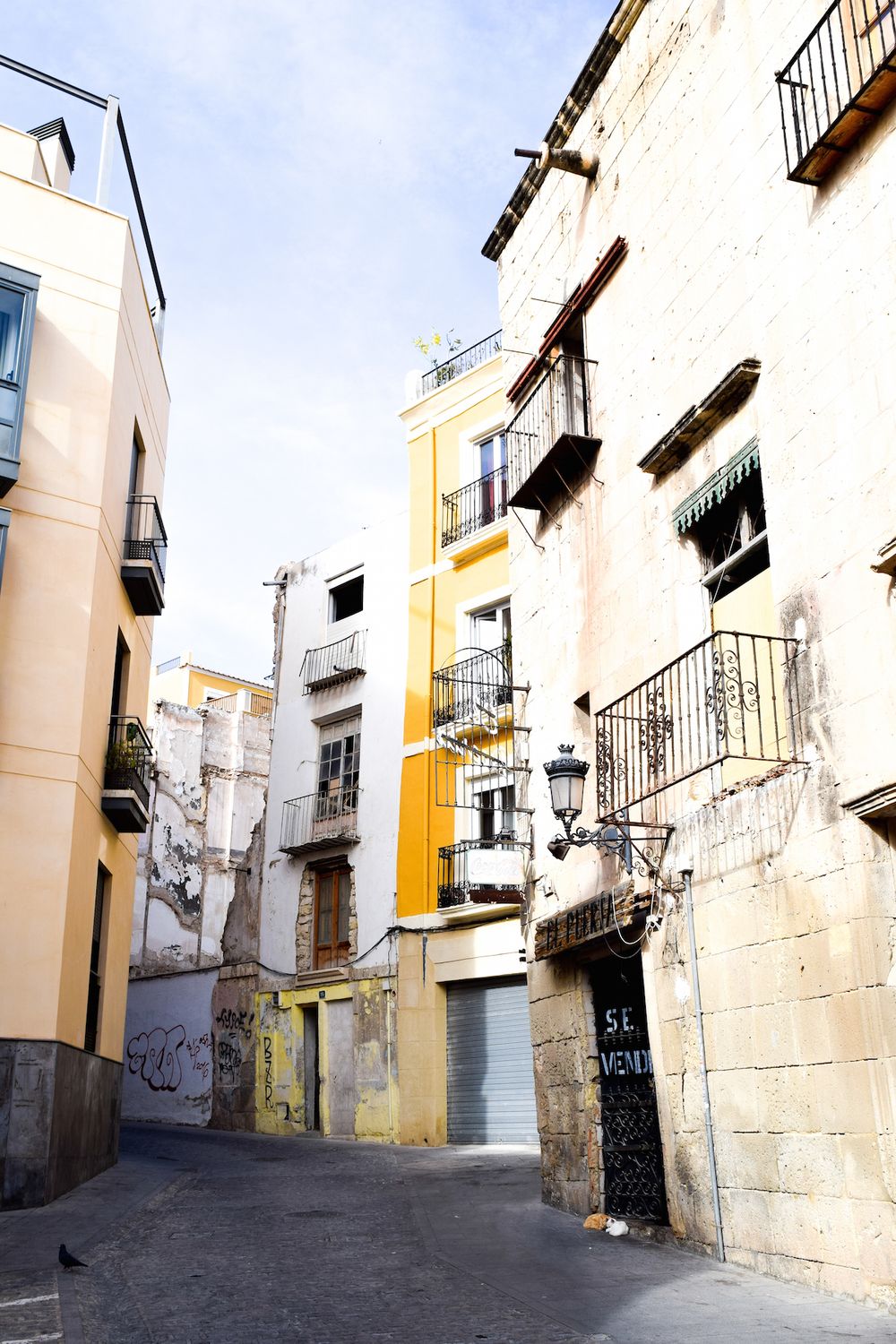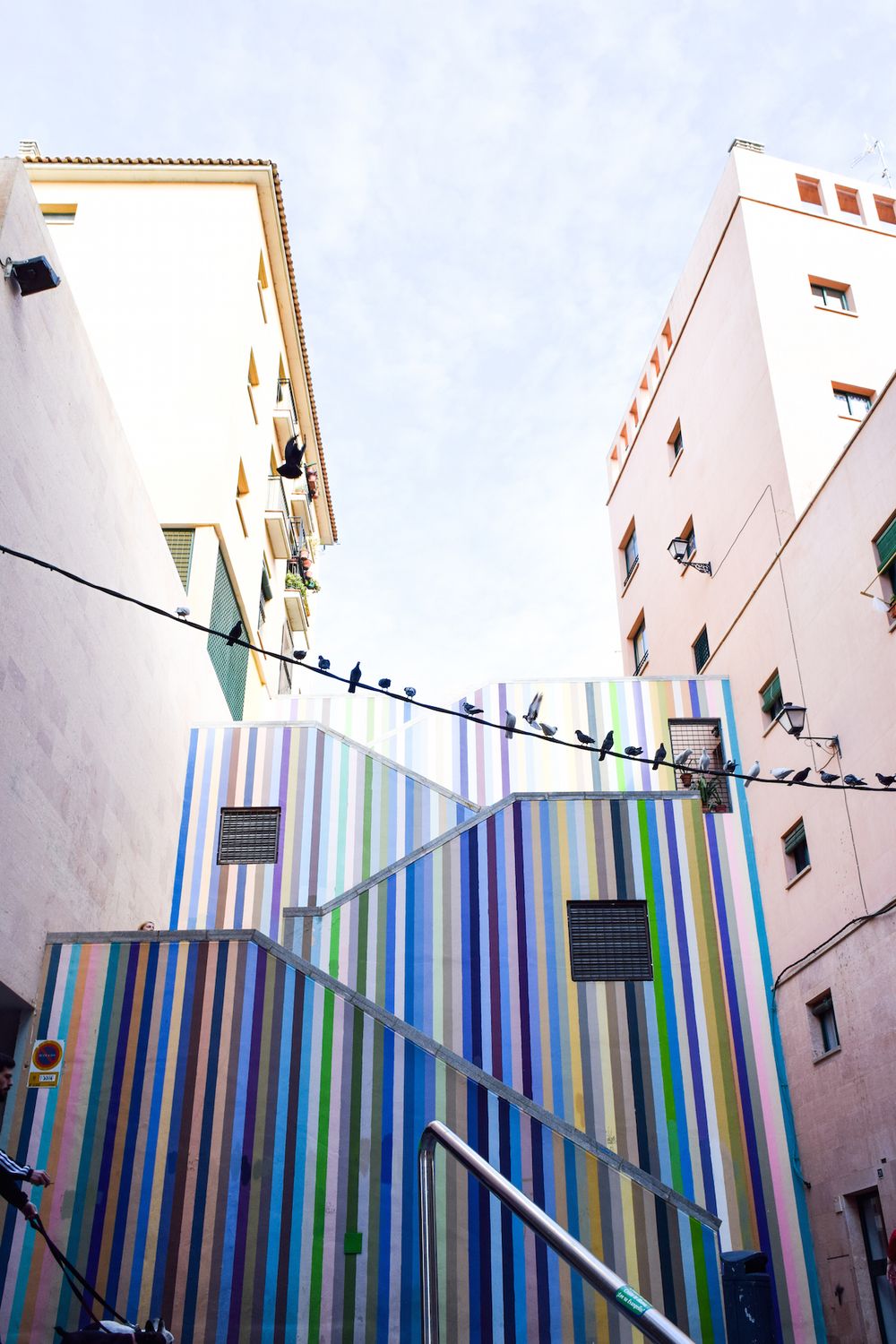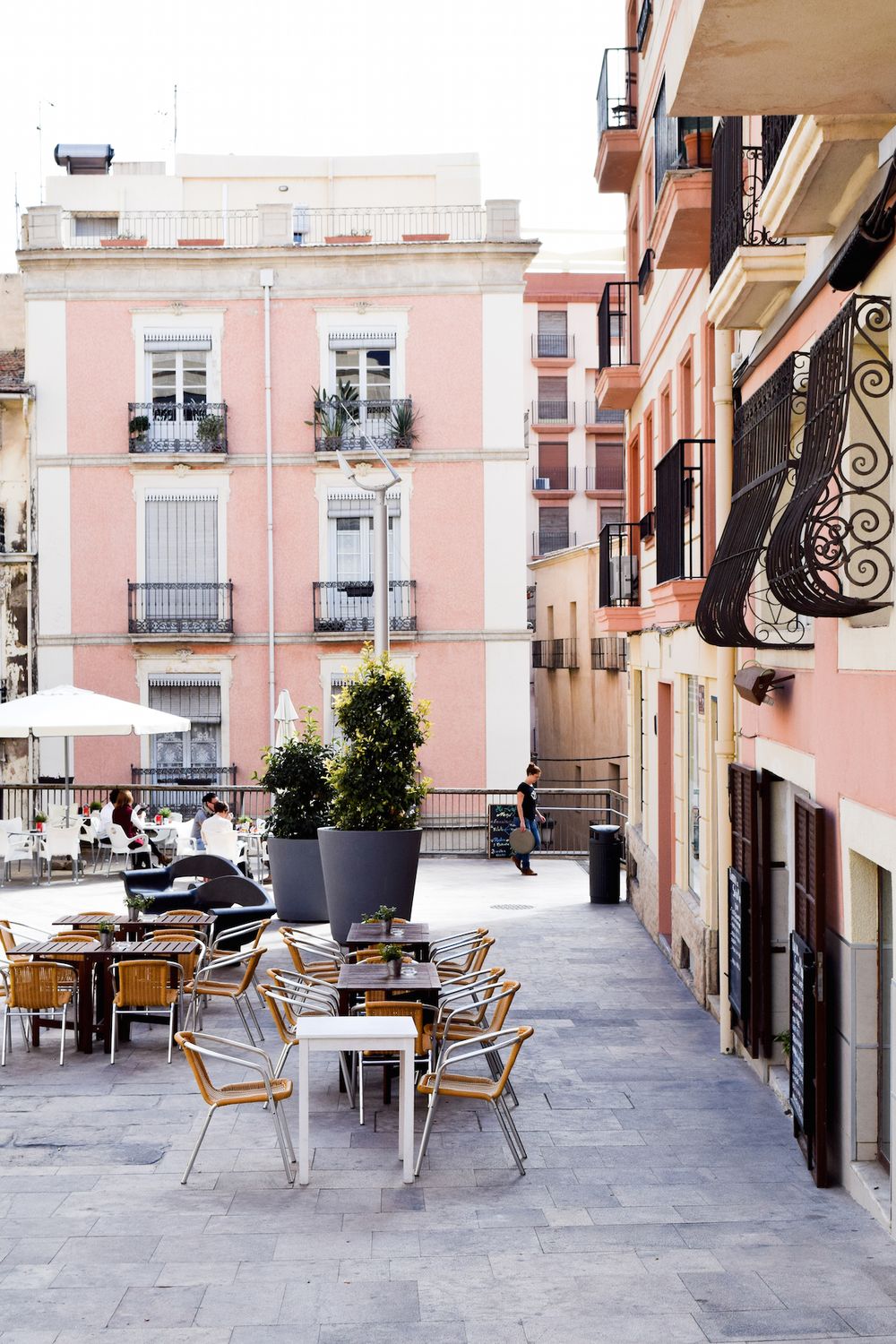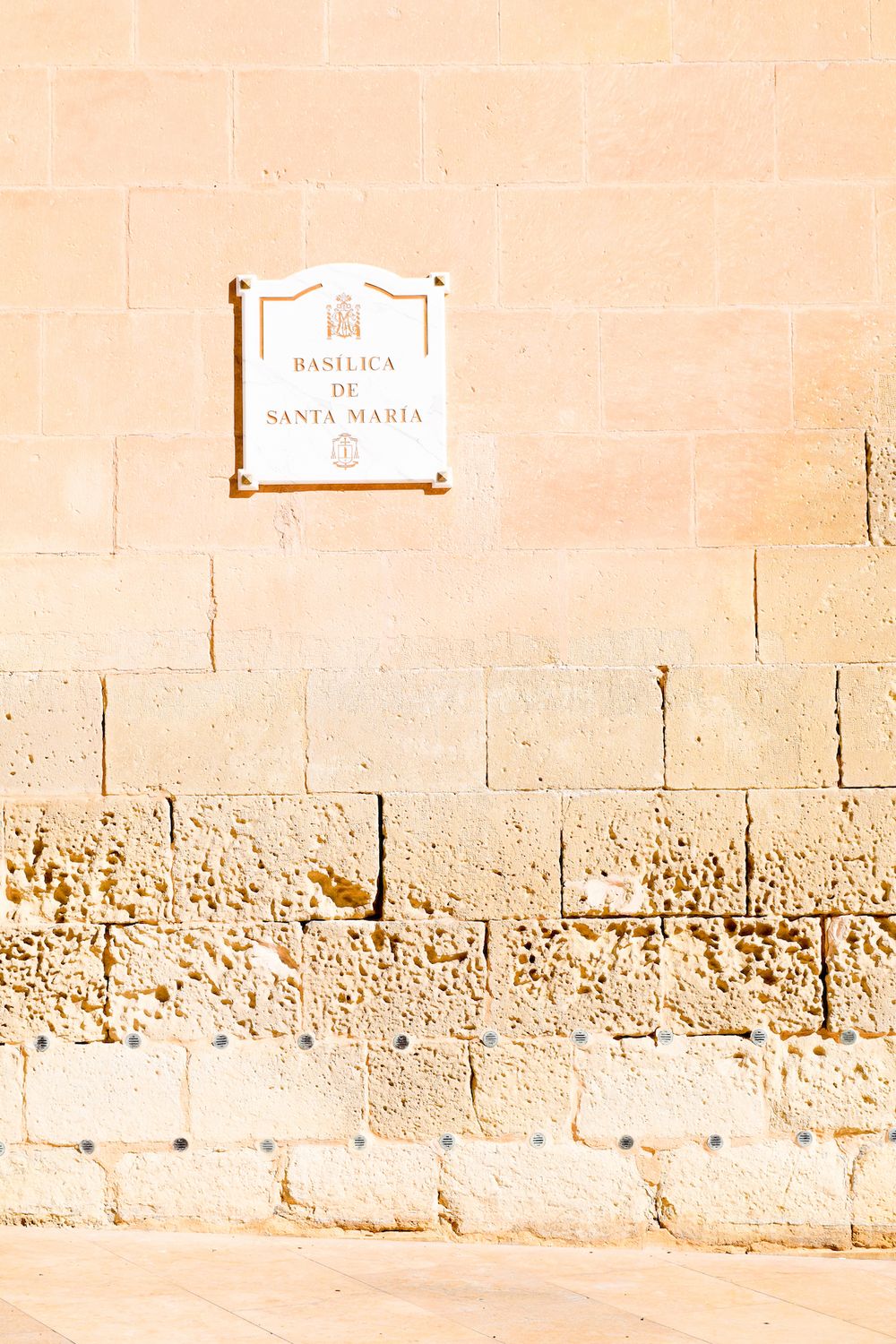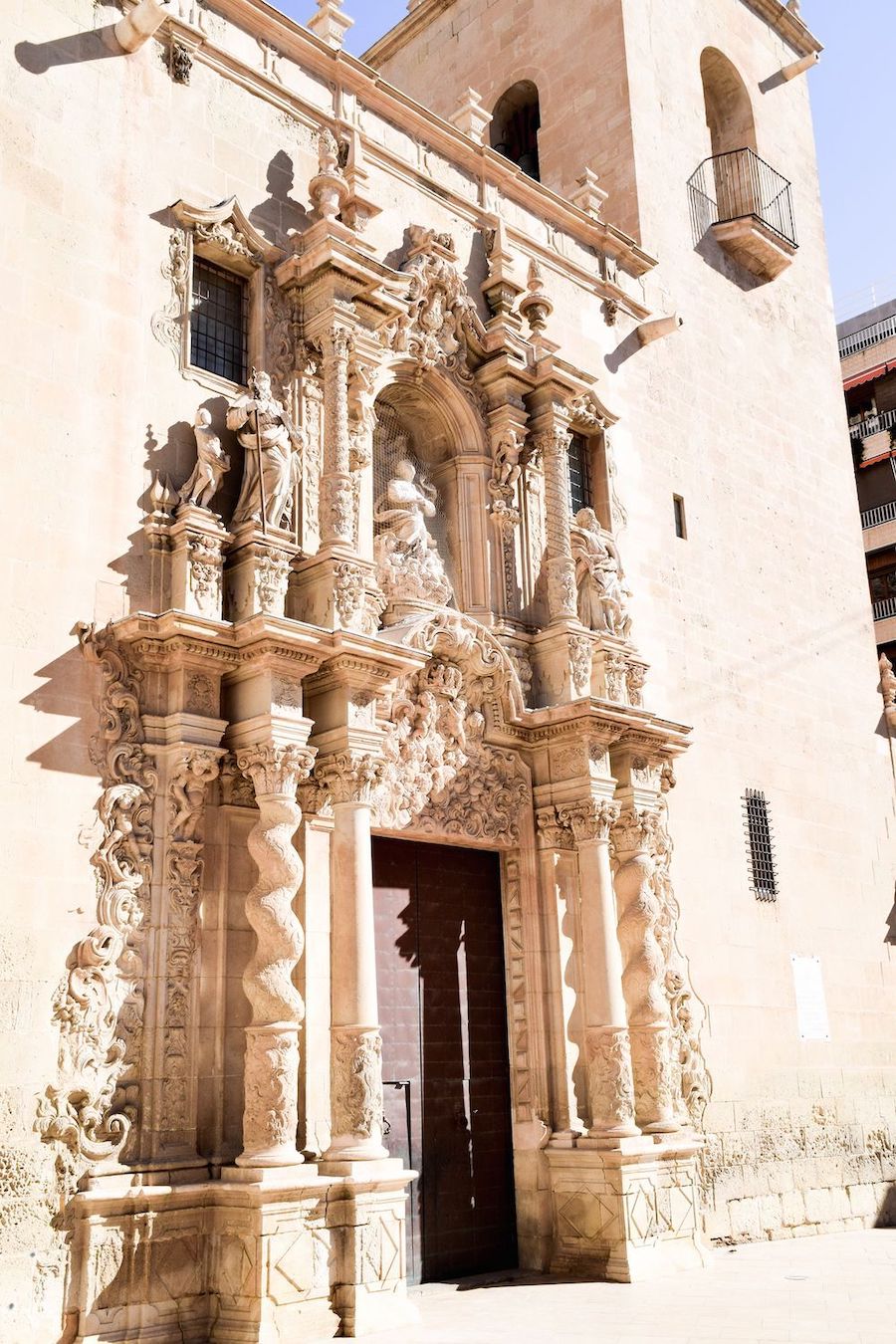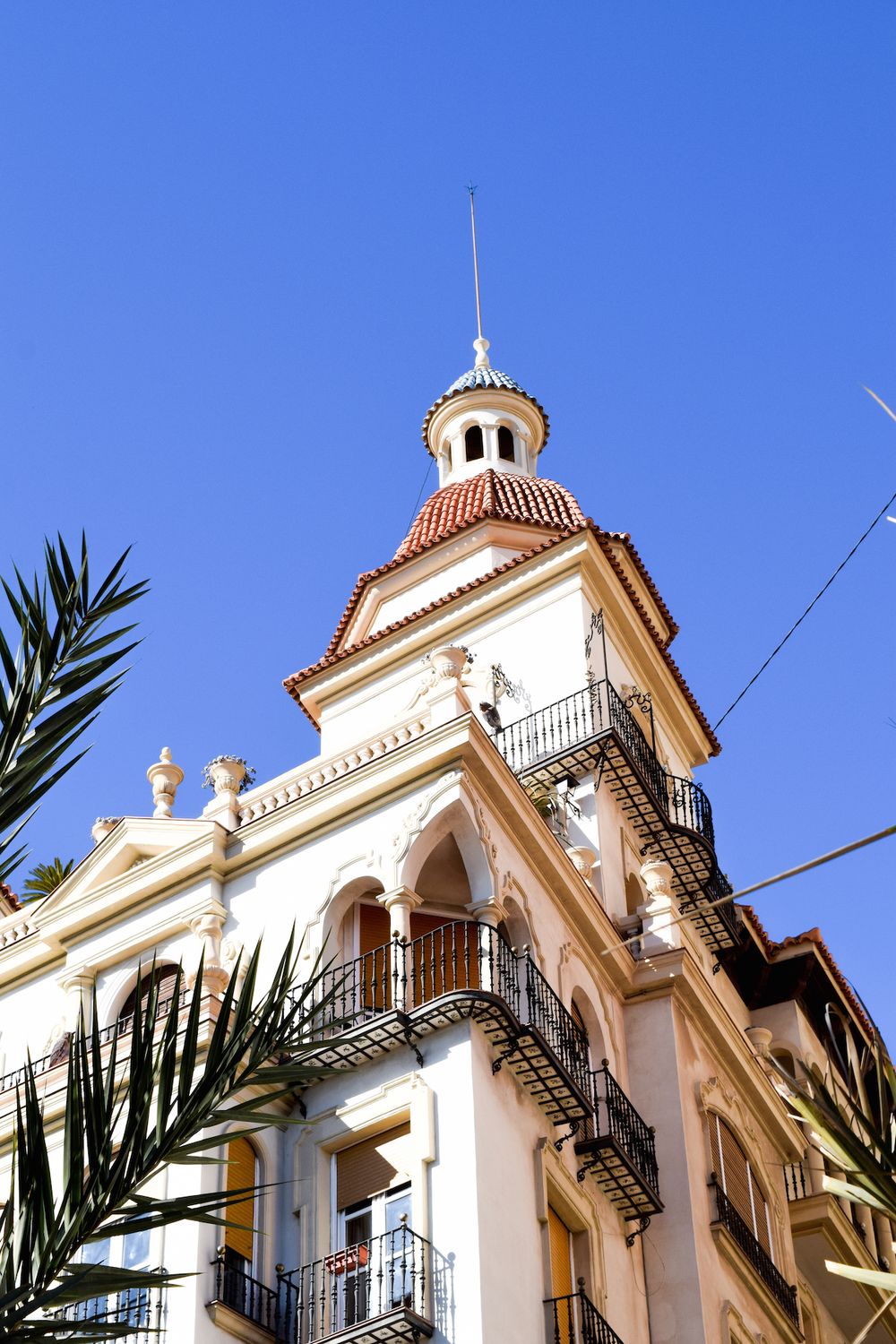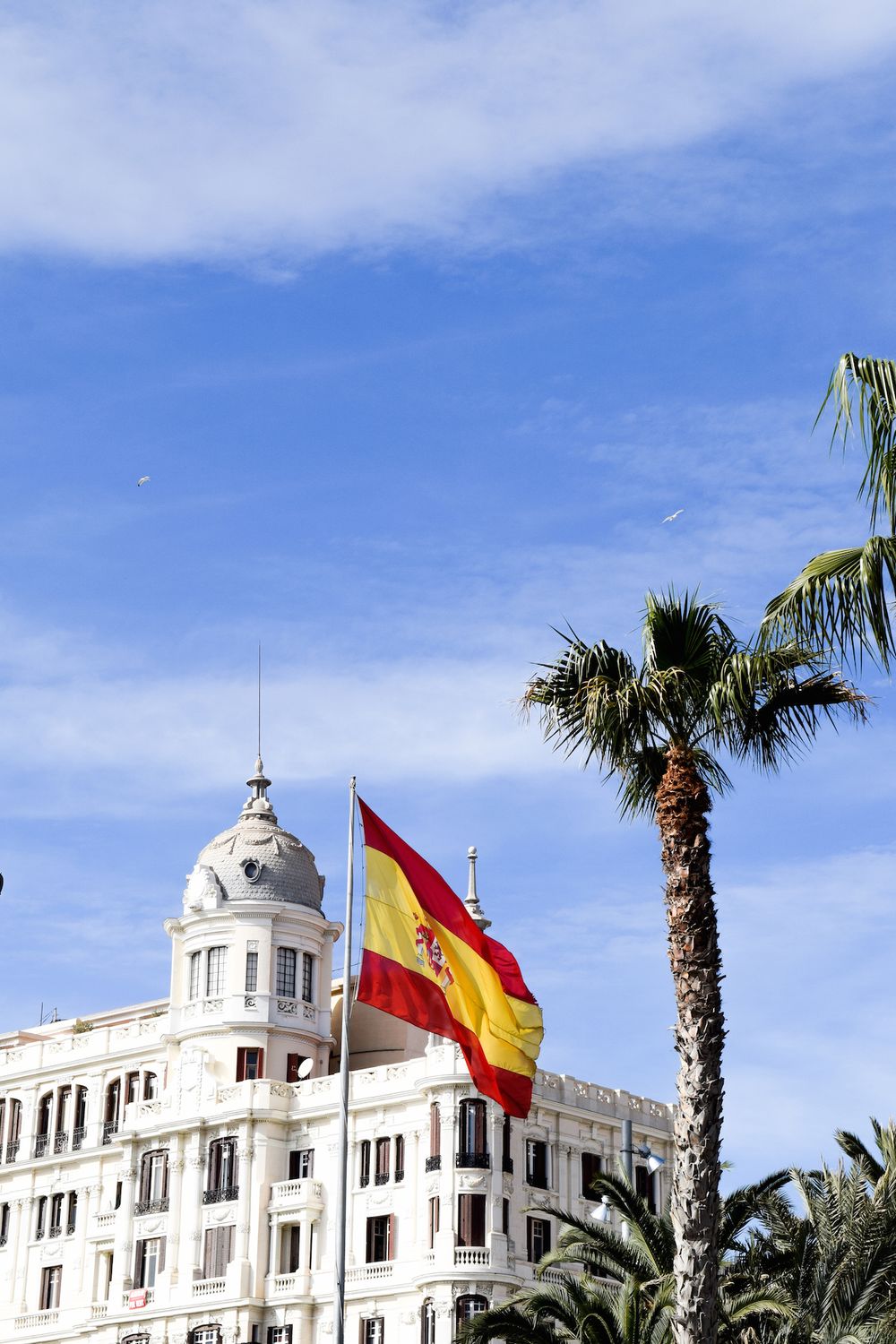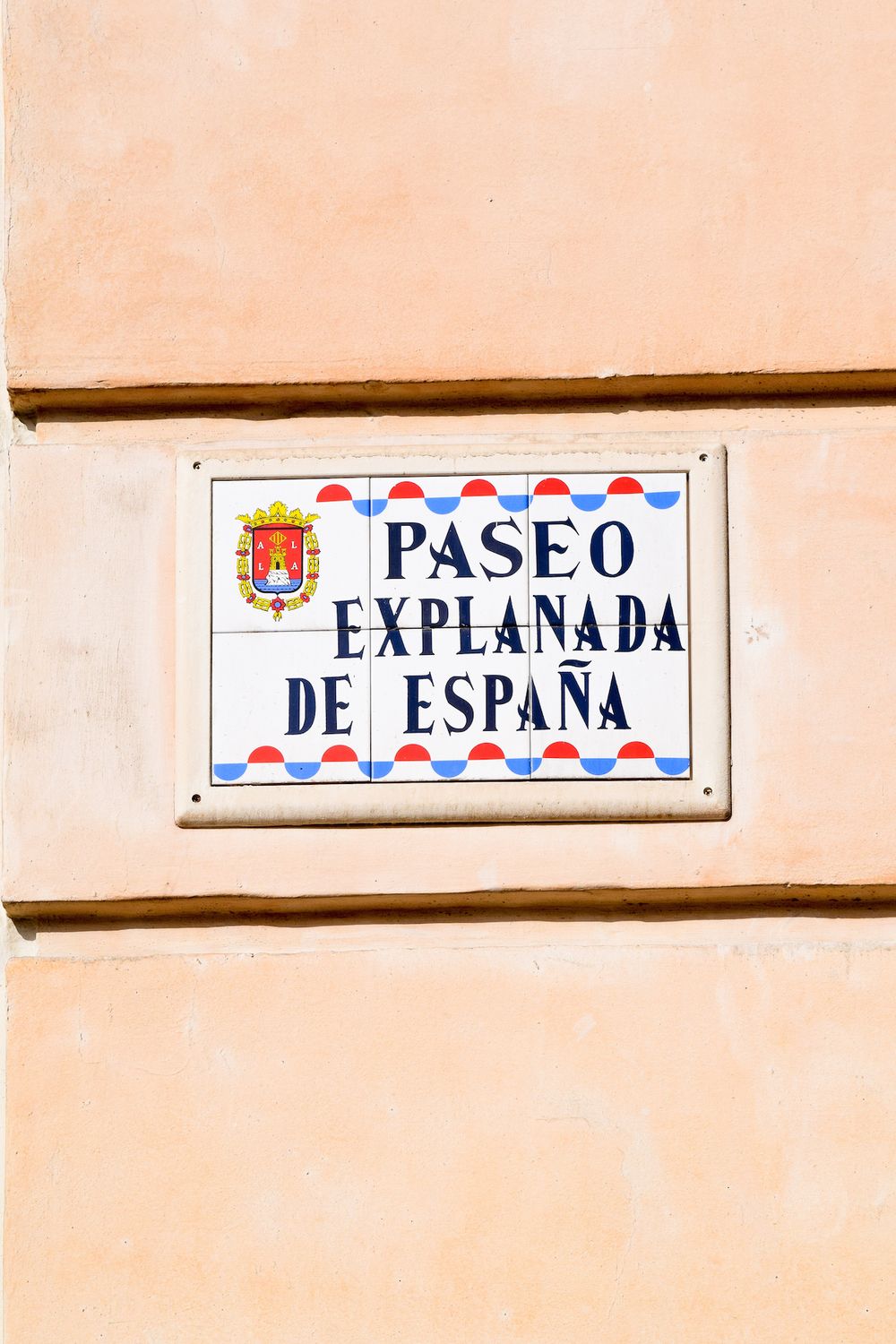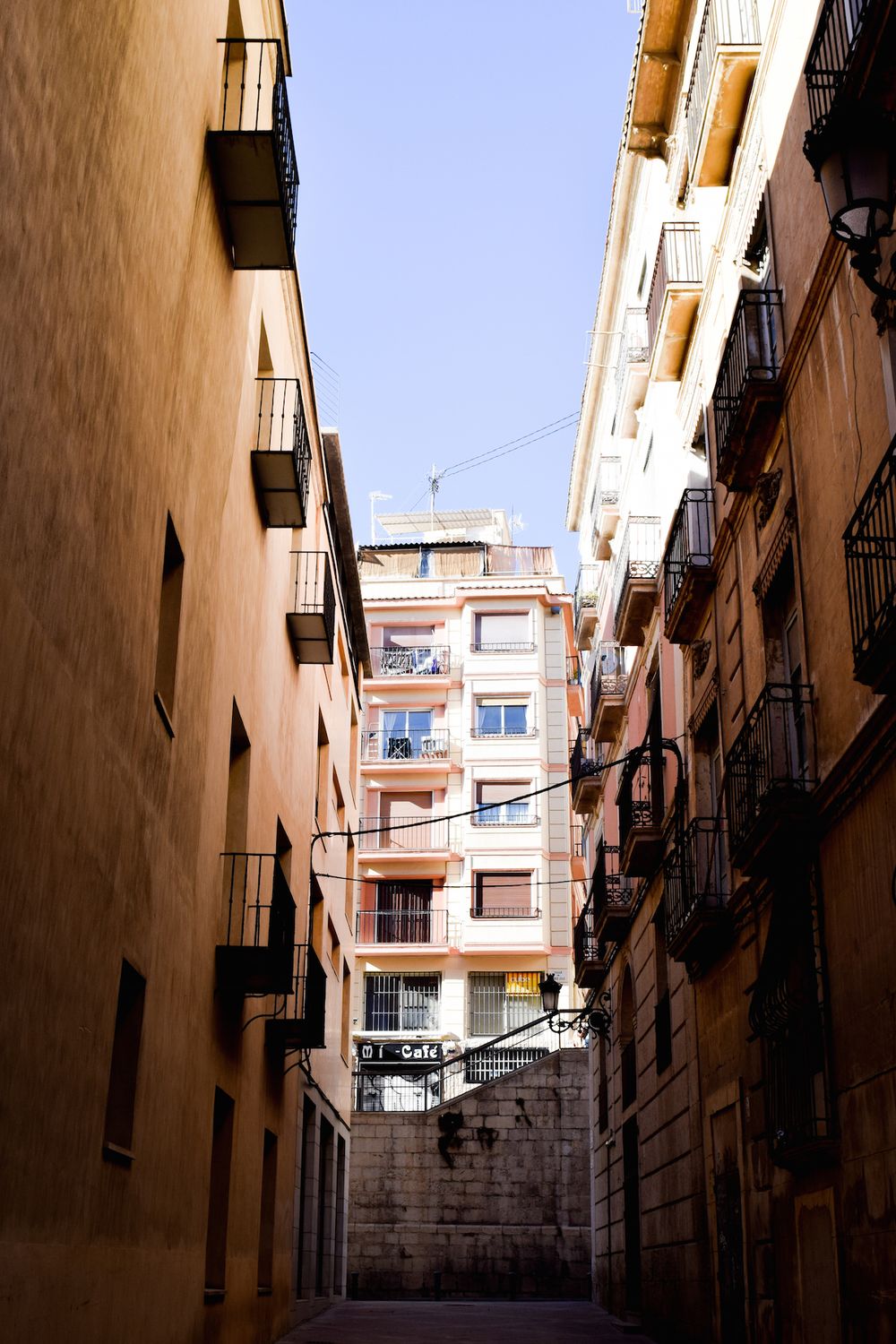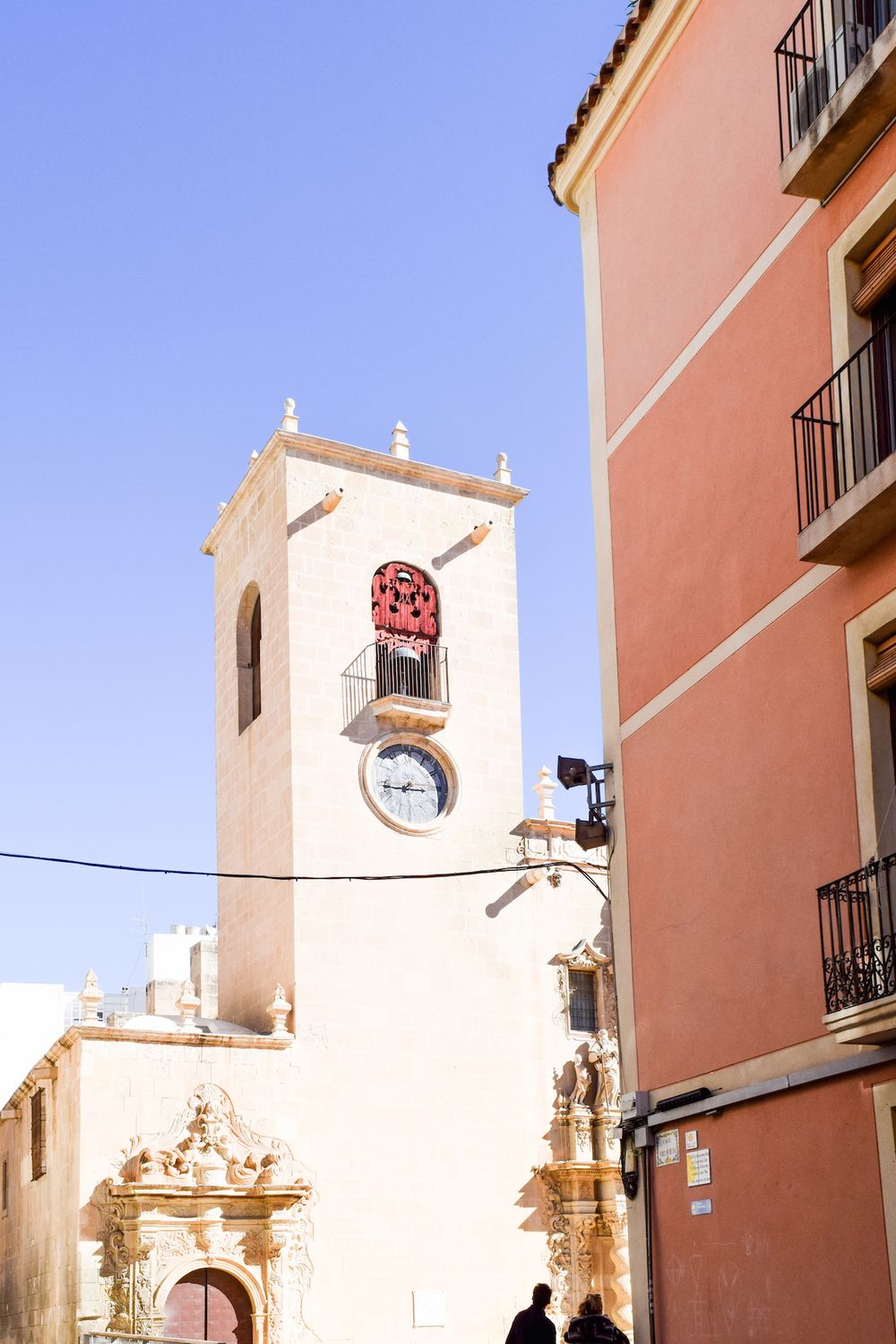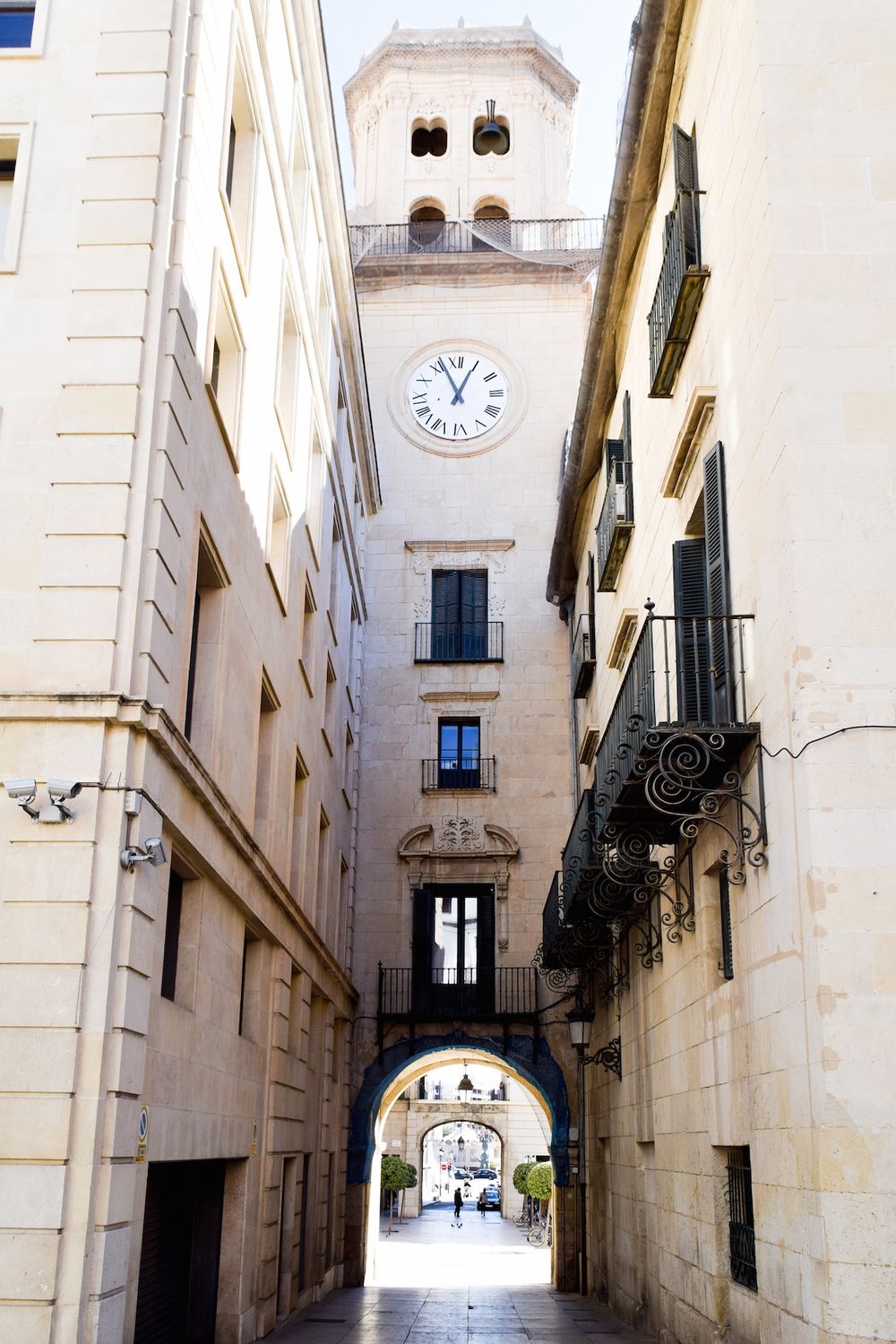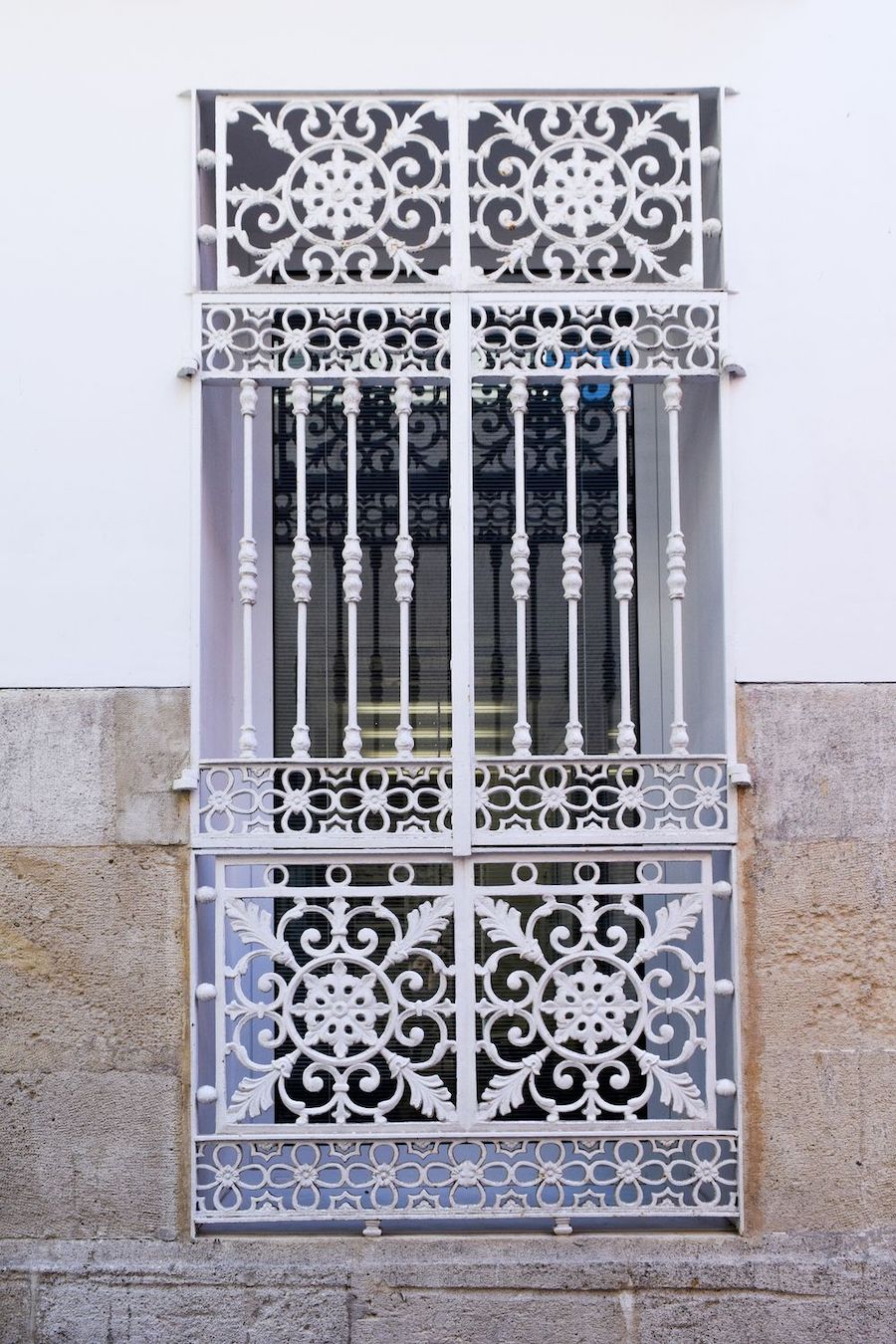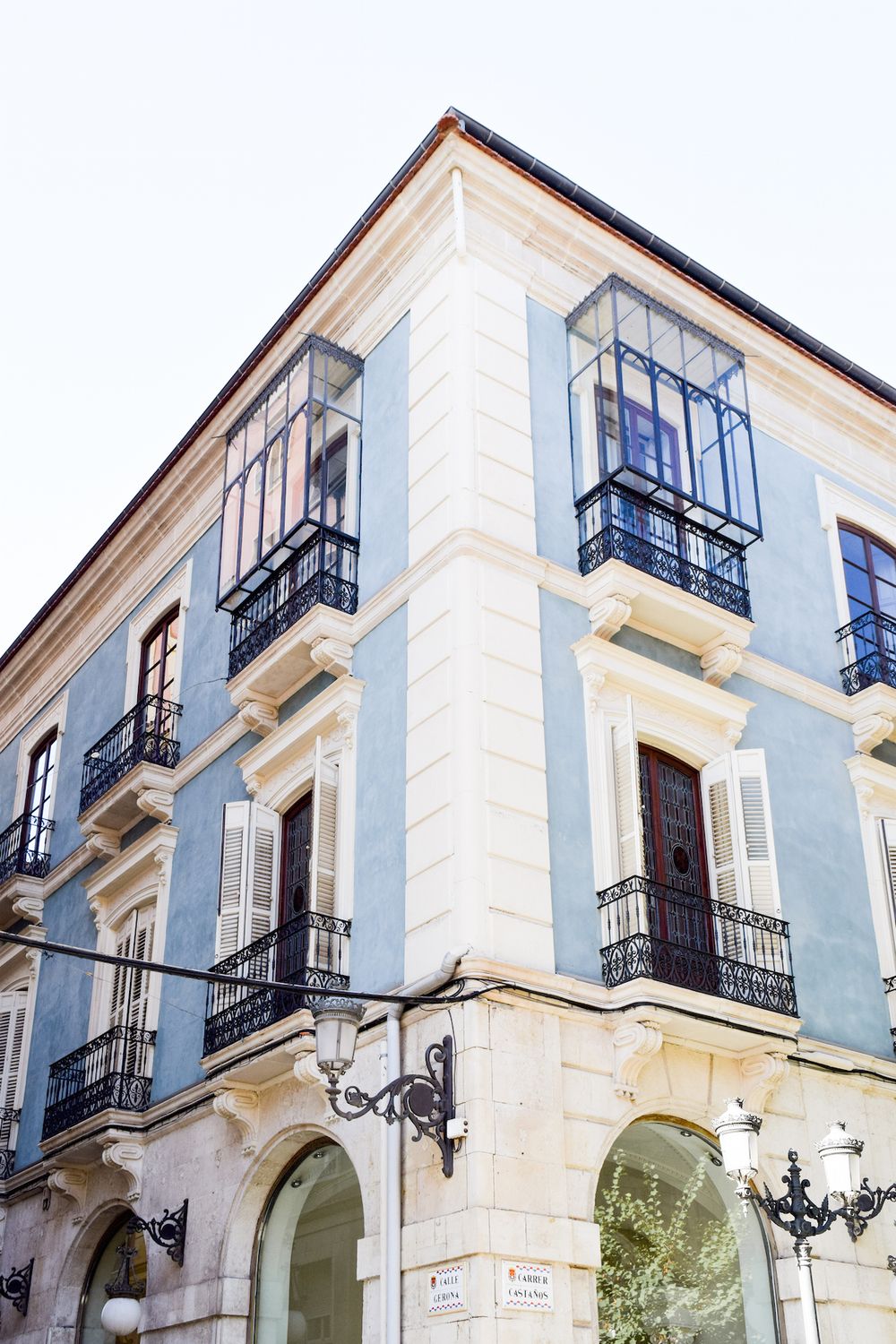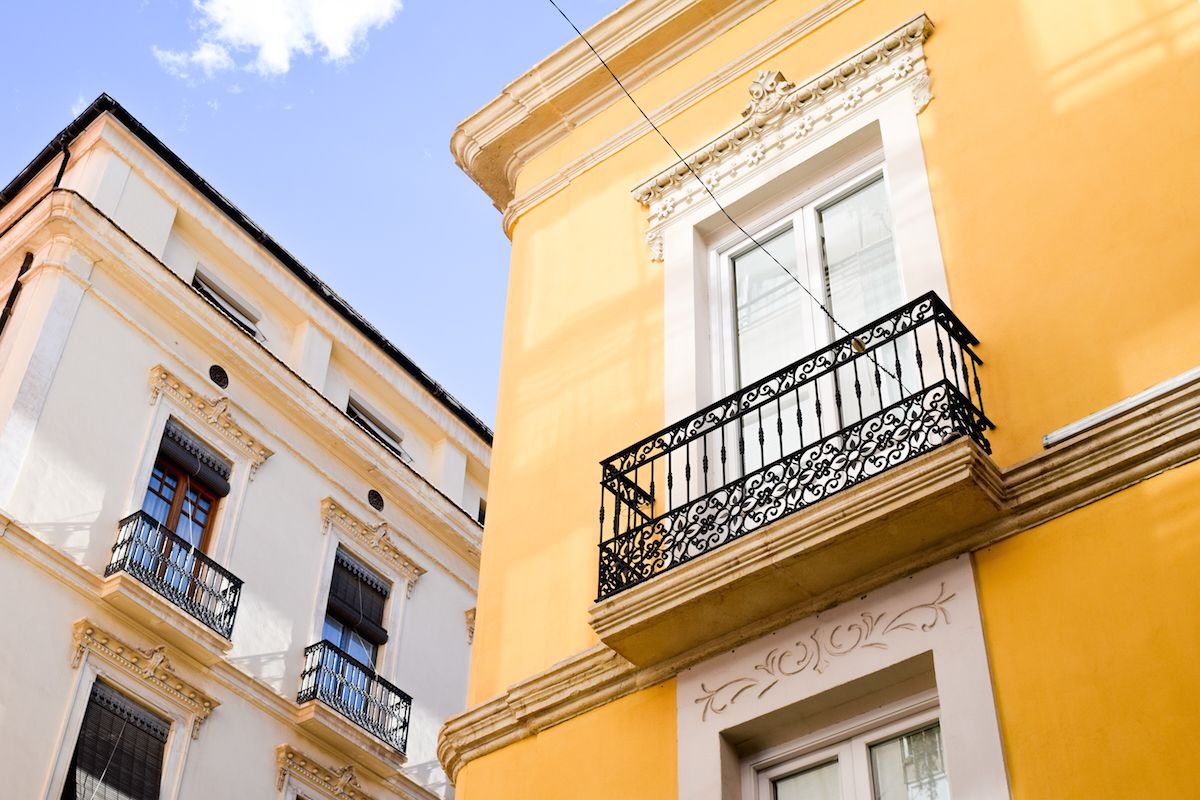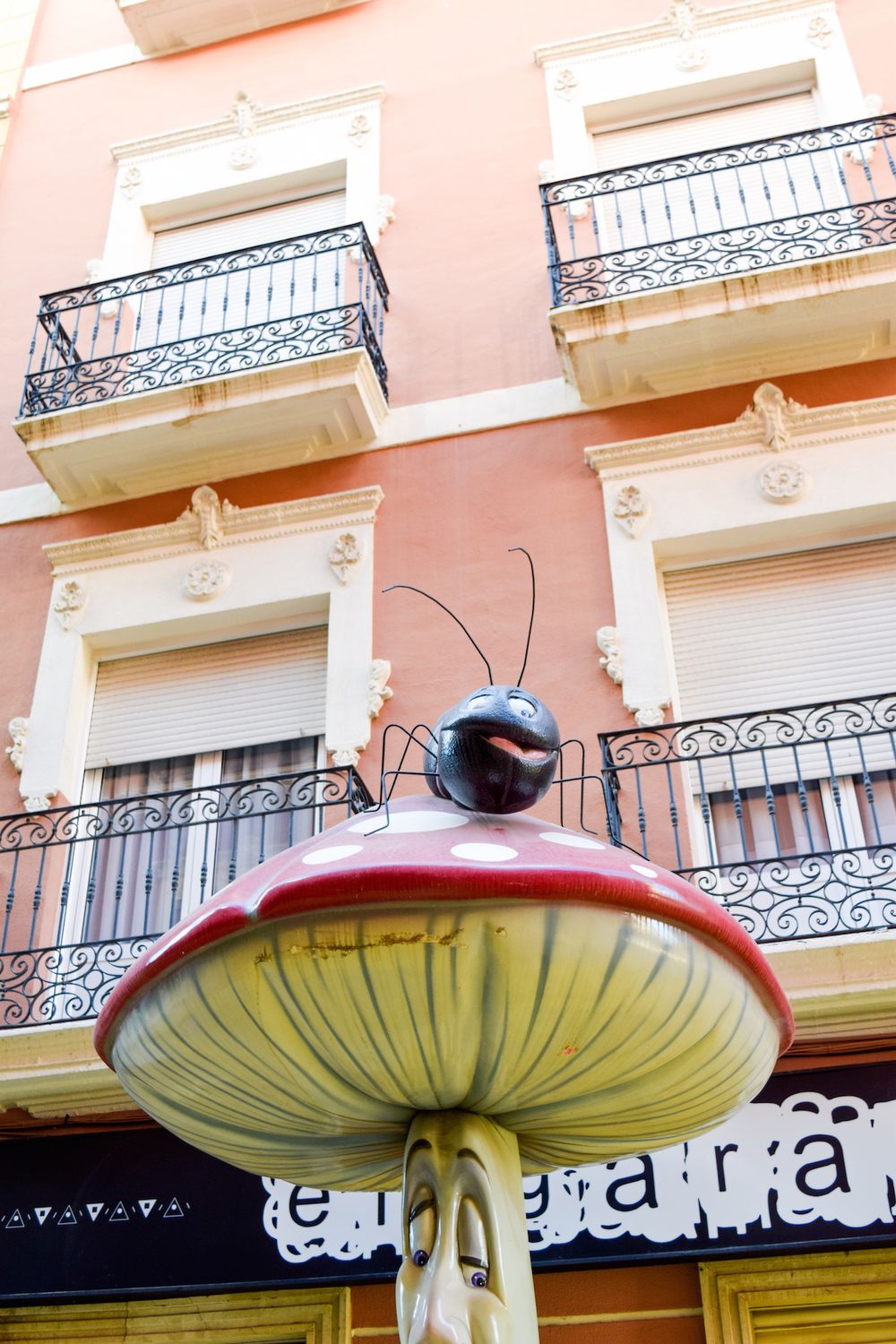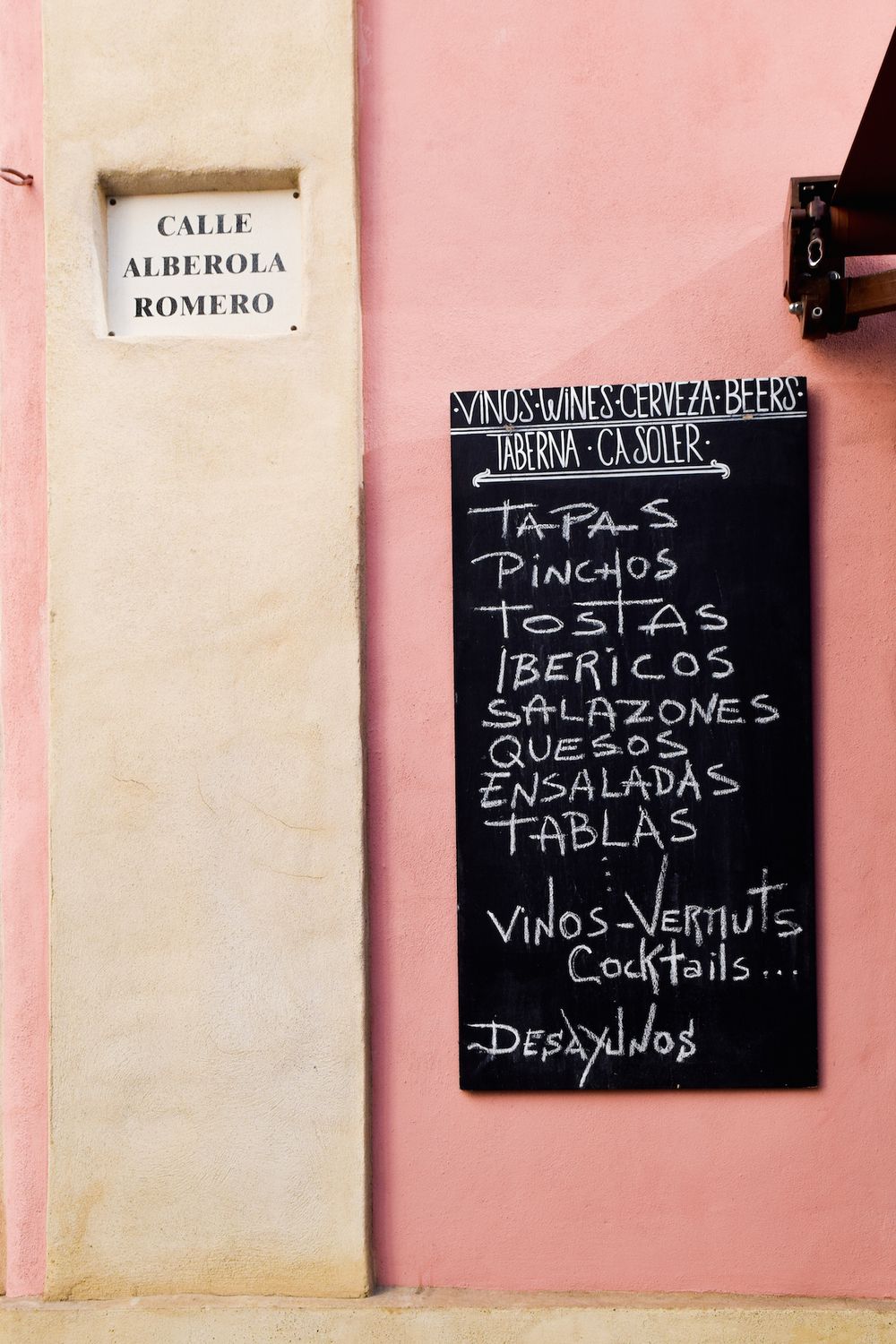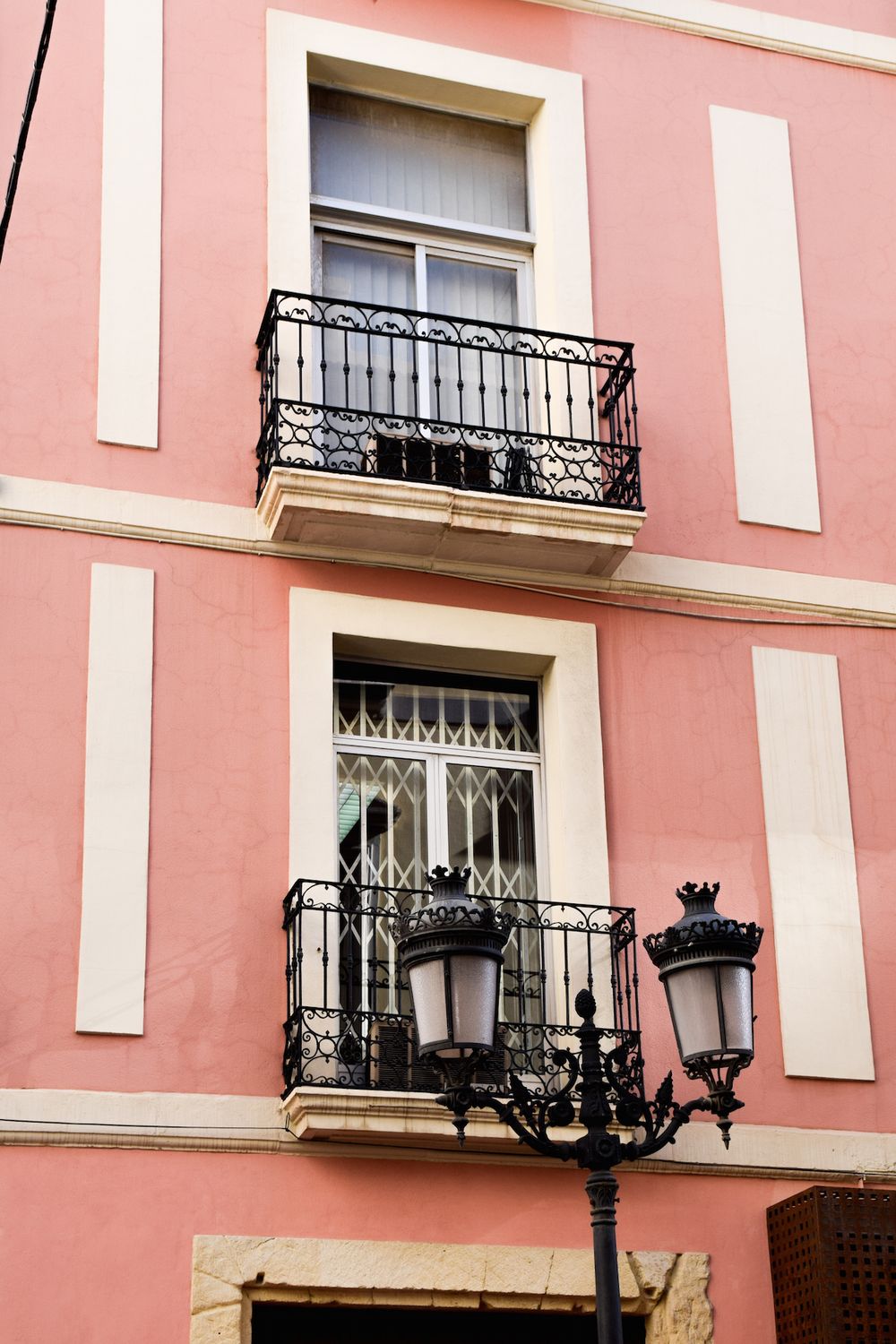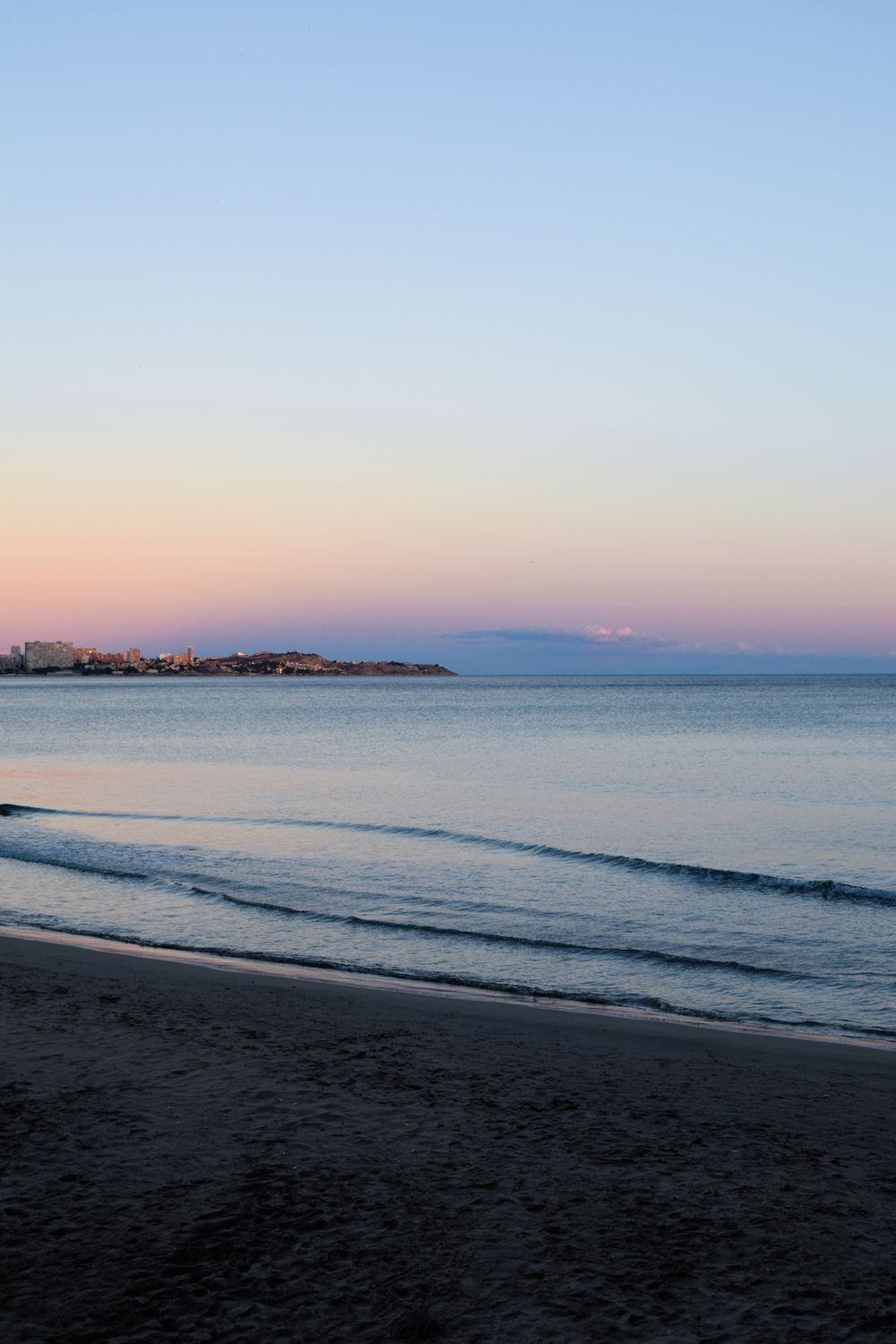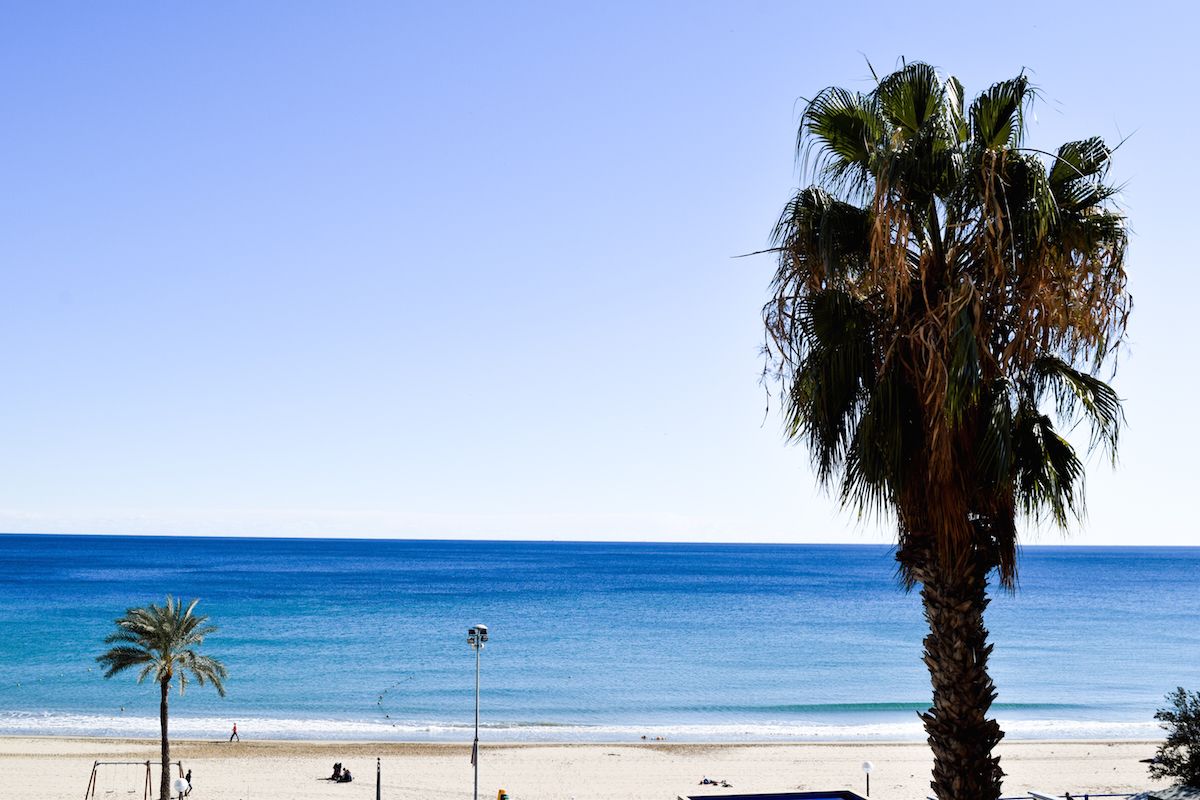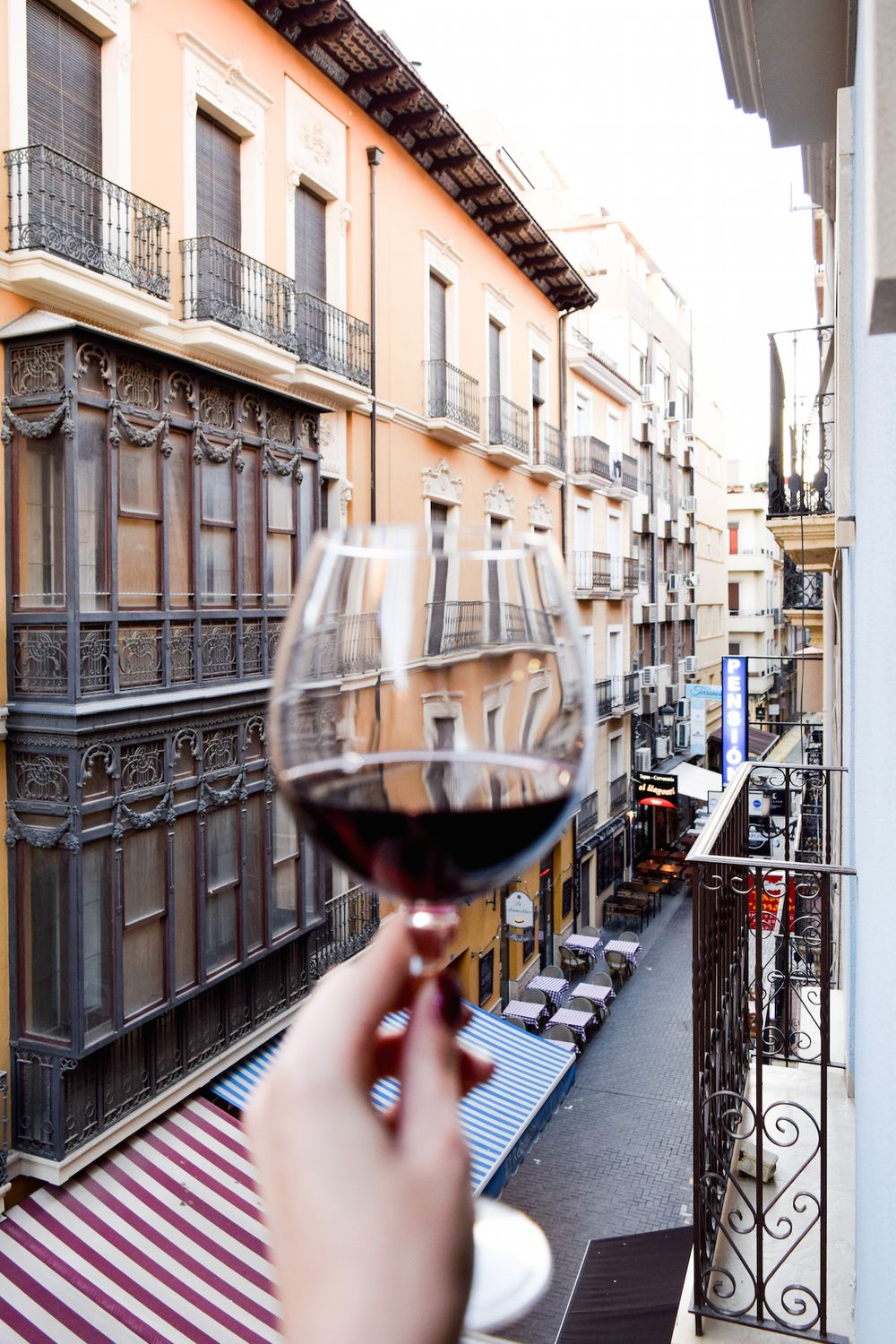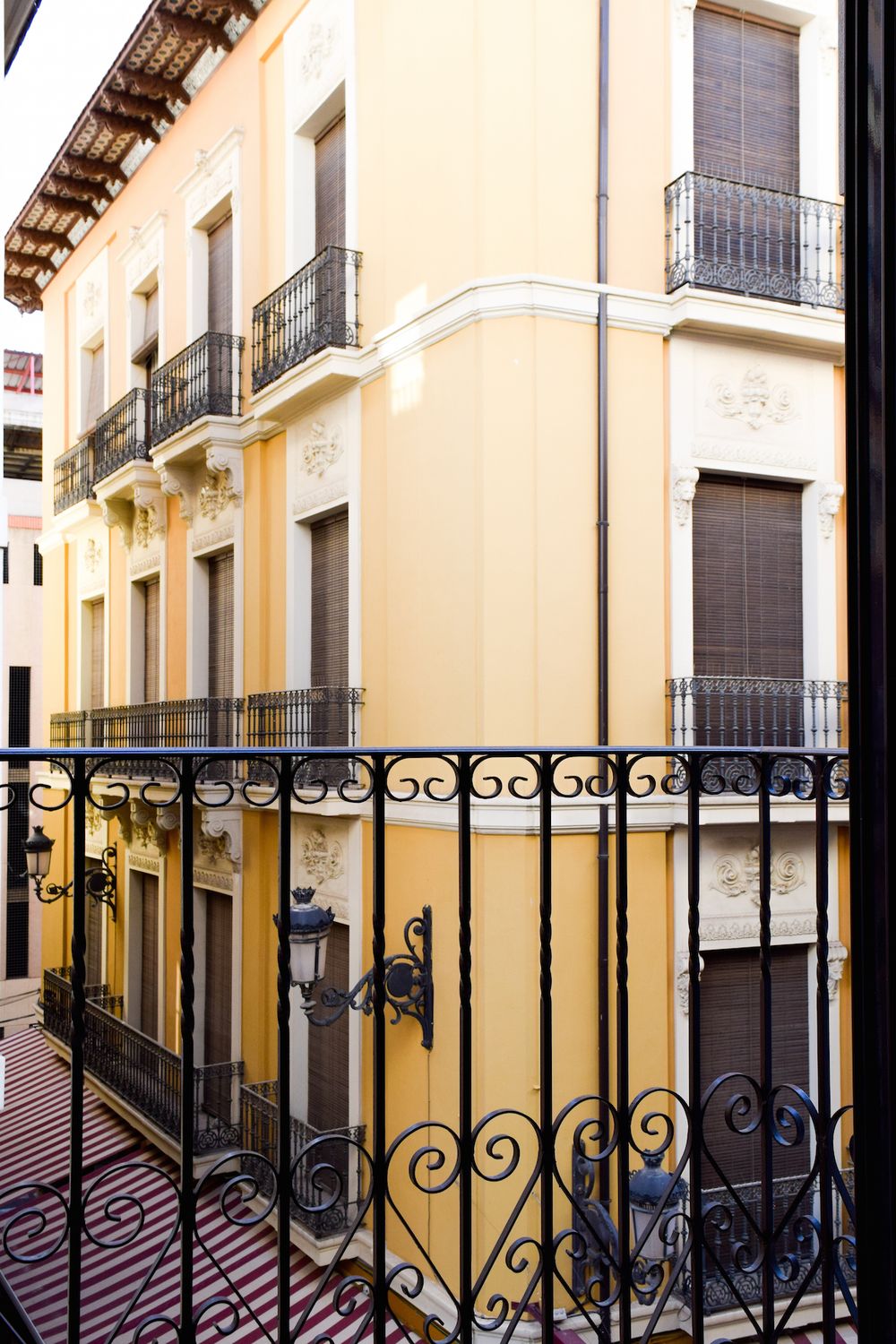 Day Trips from Alicante
I'd recommend taking a day trip to Salinas de Torrevieja, a beautiful pink salt flat if you are visiting Alicante for some time. To the north, you can also visit La Muralla Roja in Calp, Spain.