On a sunny Friday, I decided to check out El Retiro park (the Spanish version of Central Park), on my way to El Prado (the Met Museum of Madrid) since they are so close to each other. The park once belonged to the royal family of Spain, and then it was handed over to the public in the 19th century! The park itself is massive and you could easily spend half a day exploring it entirely. I only had a few hours but with the help of a friendly local, I discovered some of the most beautiful parts of this sprawling natural wonderland.
After seeing the obvious sights like Monument to Alfonso XII (below) and the Fountain of the Fallen Angel, here are three lesser-known spots you need to see for yourself!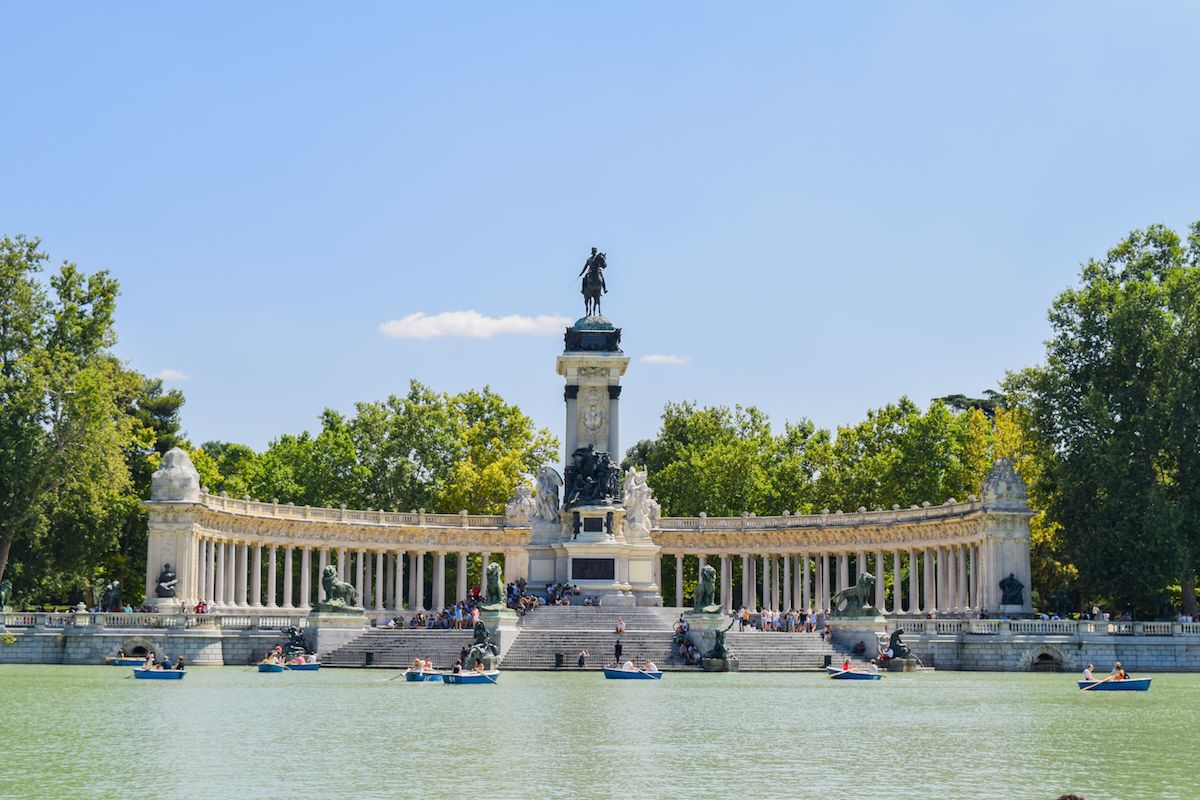 1. Palacio de Cristal
I knew about this on my own – it's a beautiful glass structure framed in white iron. Inside was a public art exhibit organized by the Museo Reina Sofía. The exhibition "The Rocket and the Abyss" by Mexican artist Damián Ortega featured a large grey replica of the famous Titanic ship tilted at a 45-degree angle, referencing its doomed fate. Nearby, an inverted building which I originally assumed was the Empire State Building hung suspended from the ceiling. Turns out it was actually the Torre Latinoamérica, whose design was inspired by the Empire State.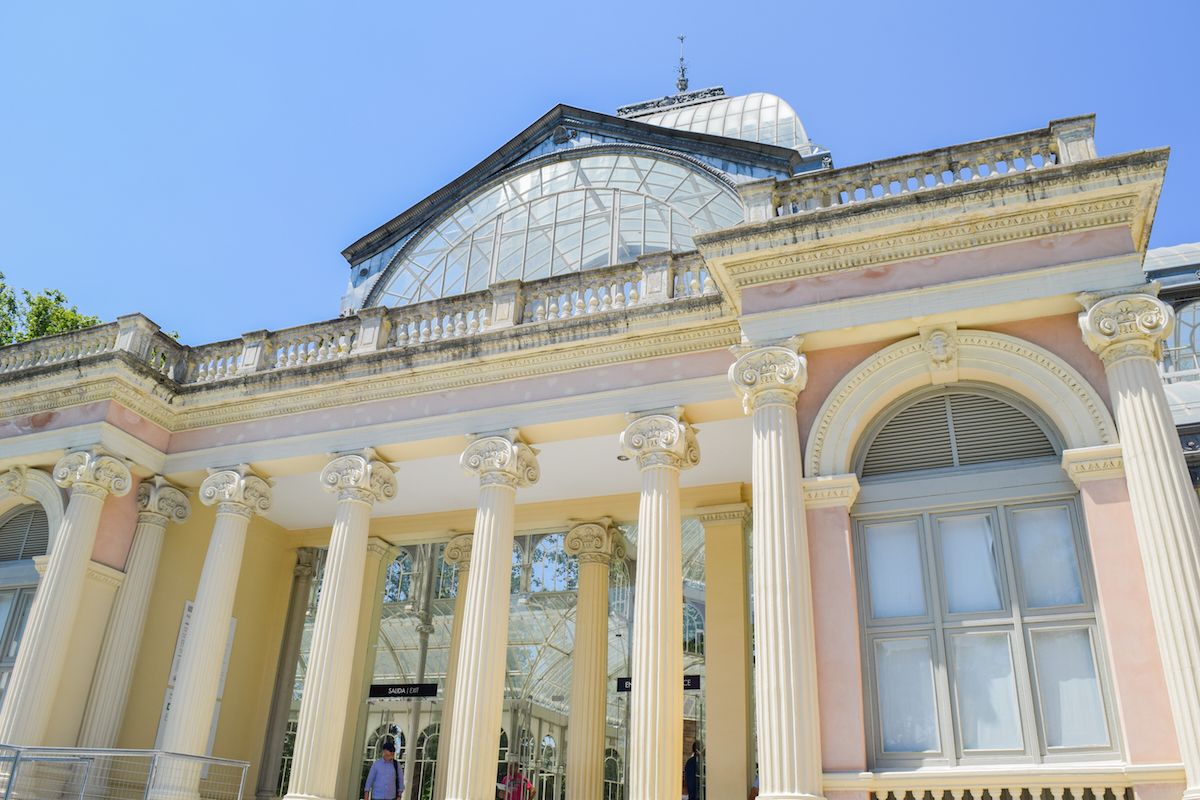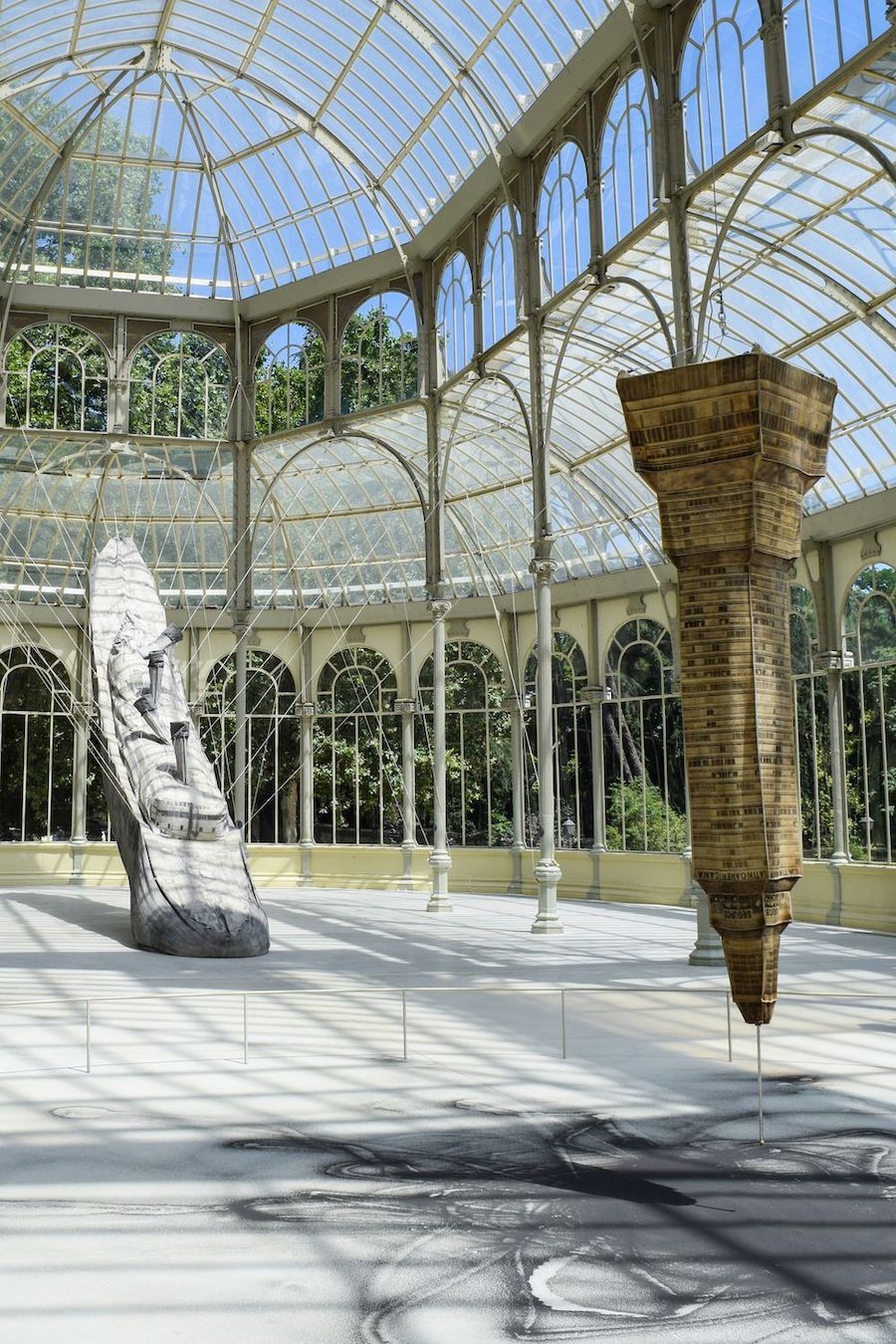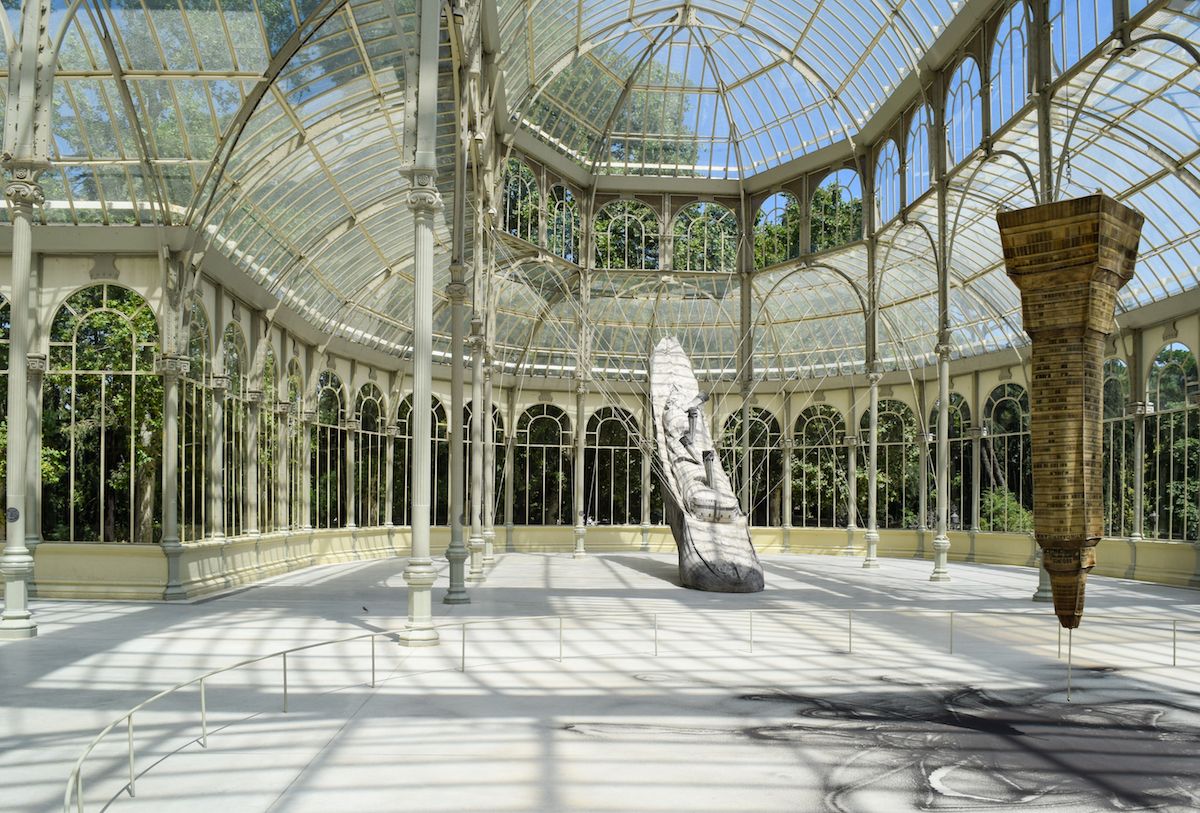 2. Pabellón de los Jardines de Cecilio Rodriguez (aka. The Peacock Park!)
I was about to head to El Prado when a jogger asked me what time it was. We started talking and he told me that there was a peacock park I should check out before leaving the park. He said it was only a five-minute walk and even offered to take me there. The American in me said, run or they'll find your body in a ditch, but the Spaniard in me said, why not? So I tagged along as he led me to the park that supposedly held free-roaming peacocks. Sure enough, the peacocks were there and the park was gorgeous! This was probably my favorite spot in the park so be sure to visit if you can. It's officially called Pabellón de los Jardines de Cecilio Rodriguez if you need to search it on Google Maps.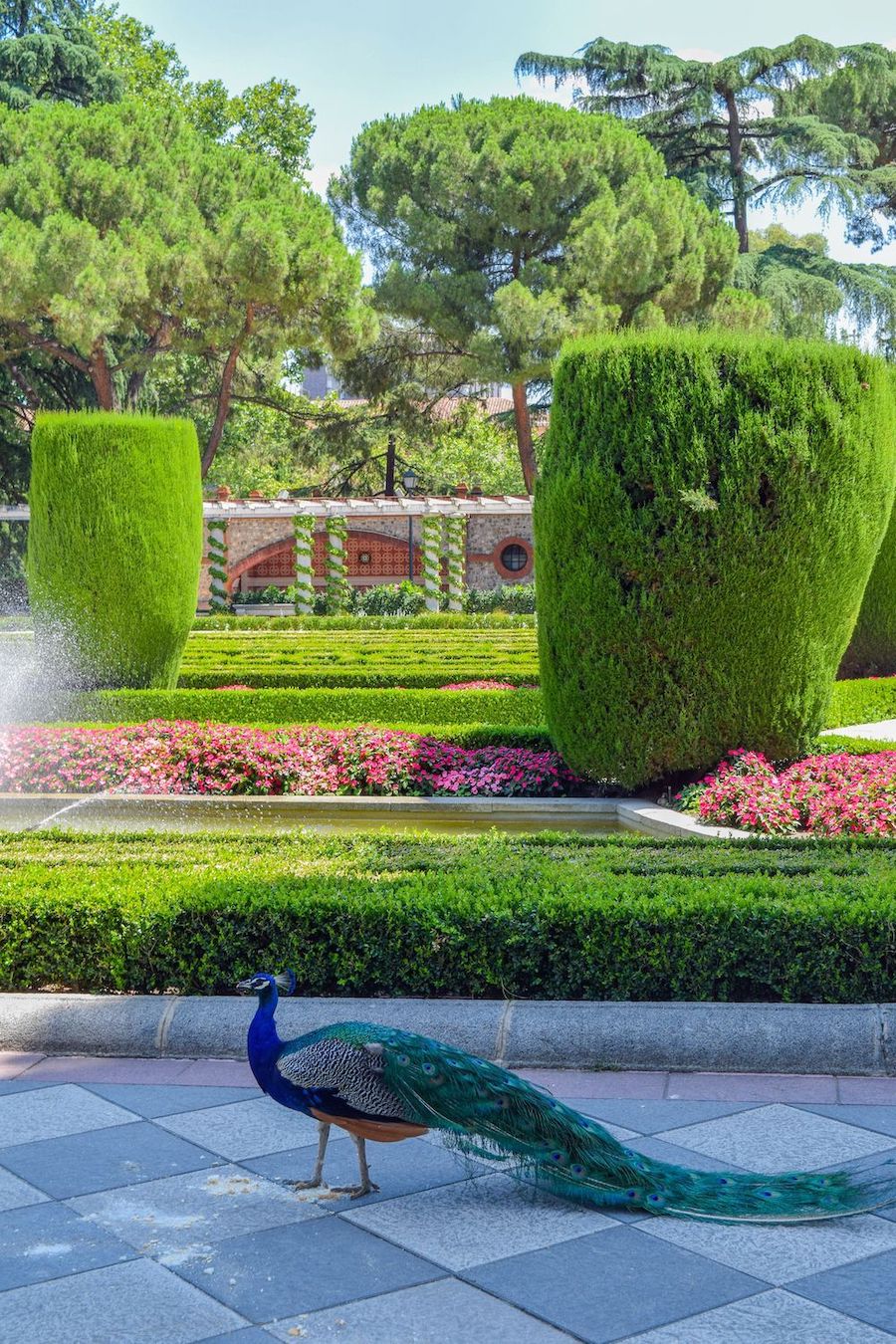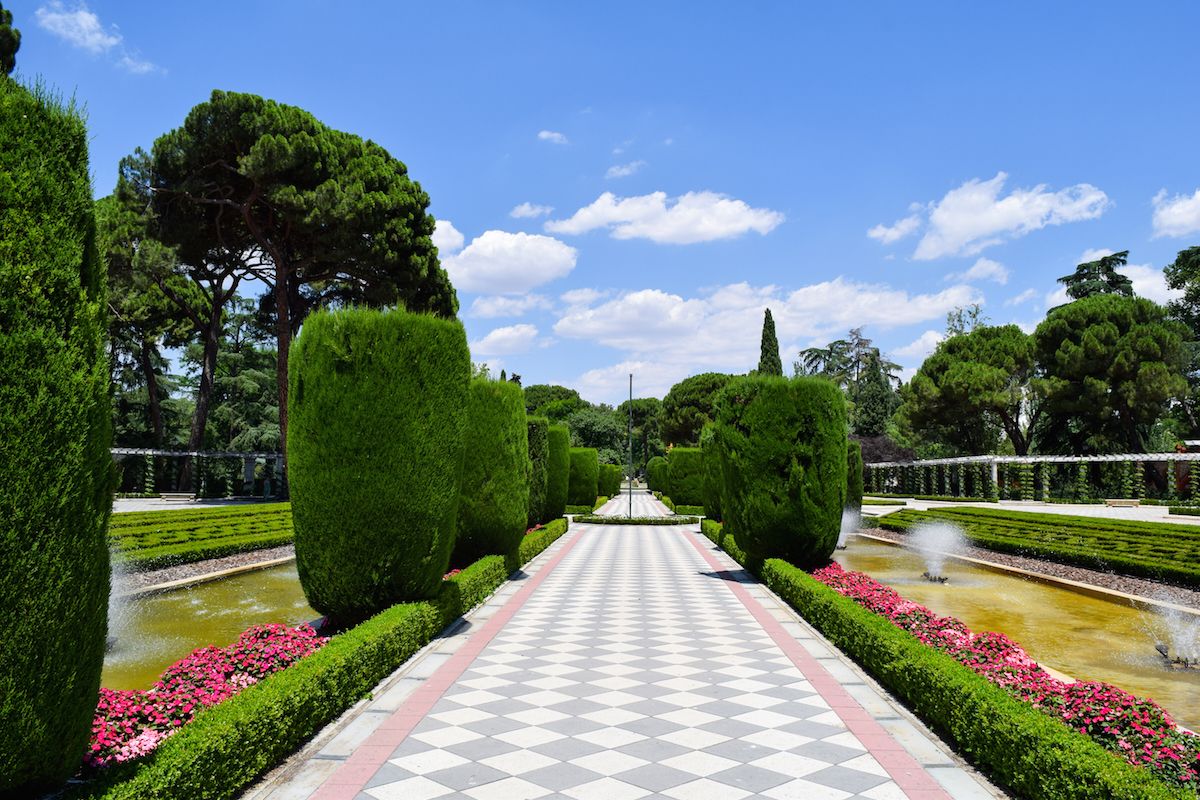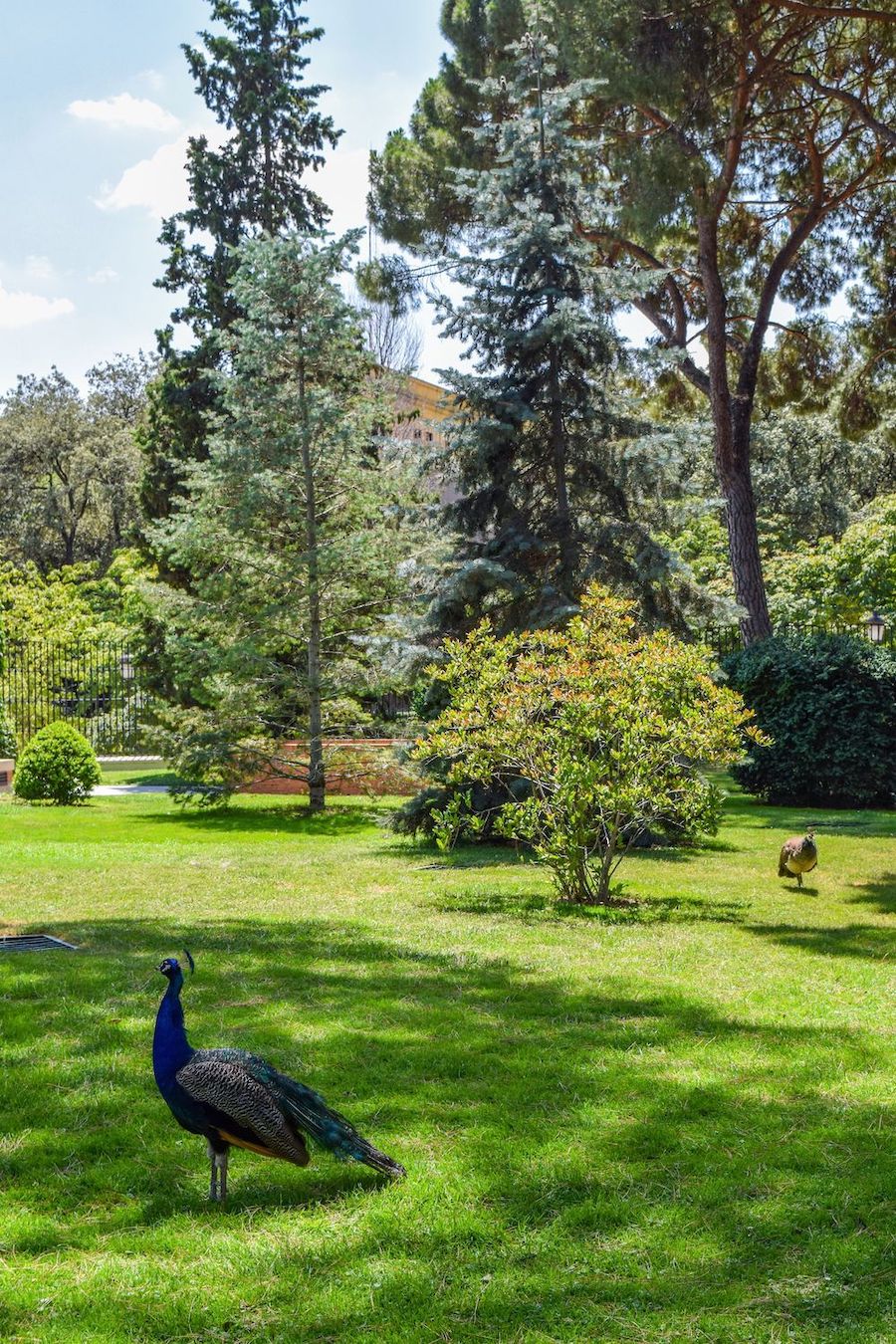 3. La Rosaleda del Retiro
On my way out of the peacock park, I discovered another lovely area of this expansive park – a rose garden! An iron arch stood in the center of this circular rose garden, where labels marked the flower species of dozens of colorful roses!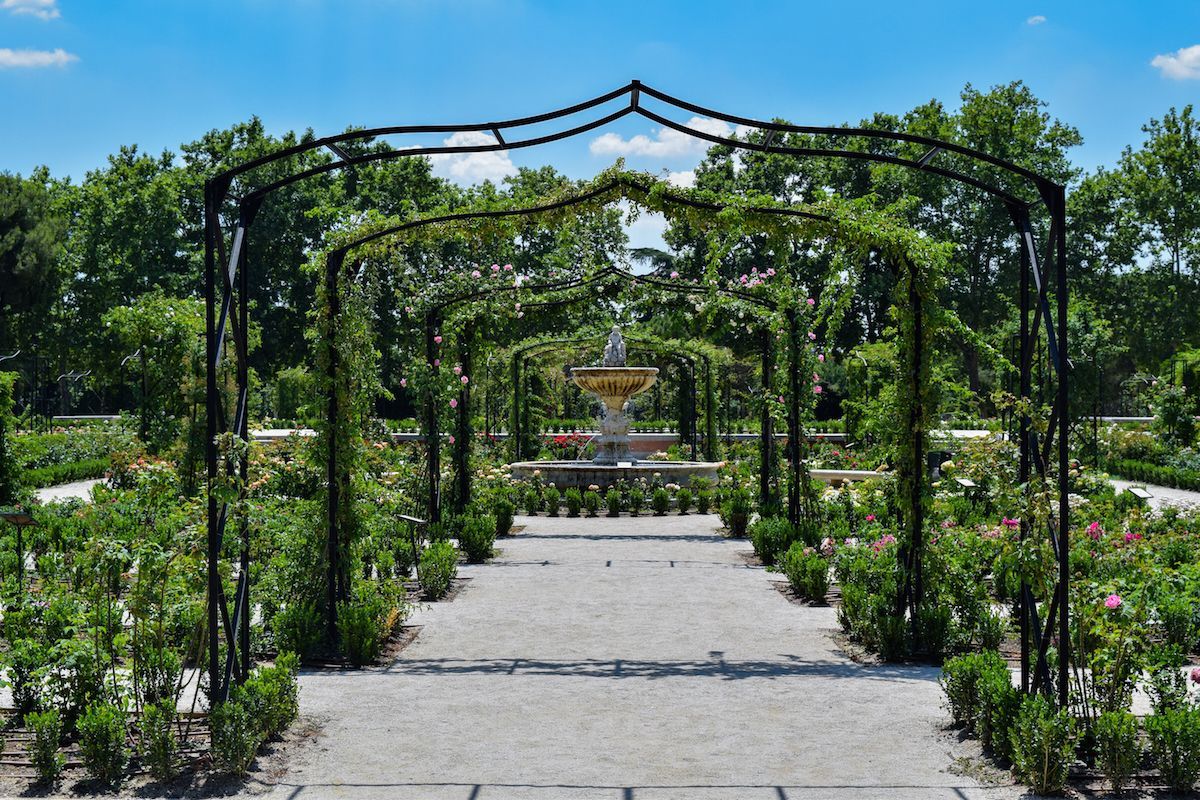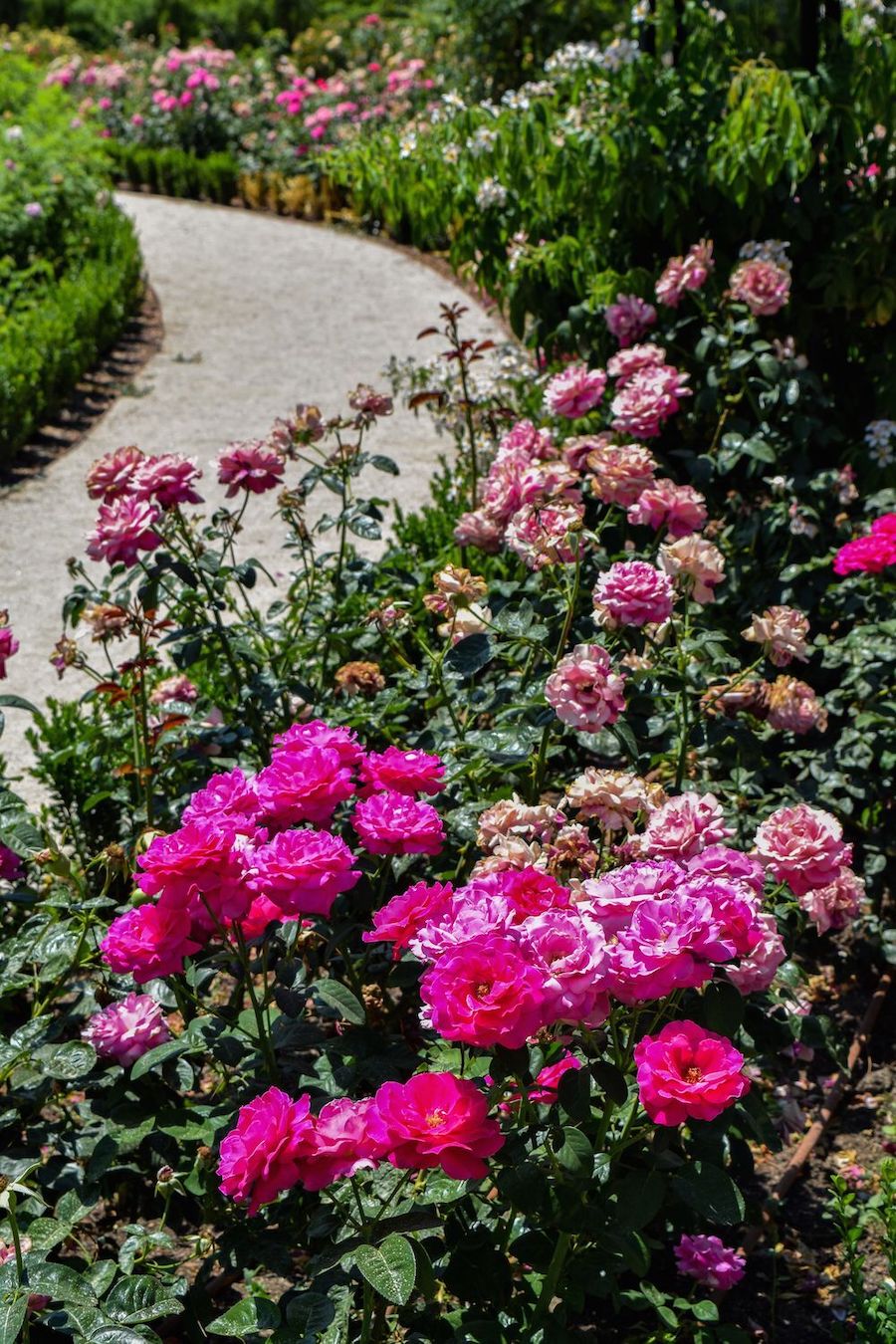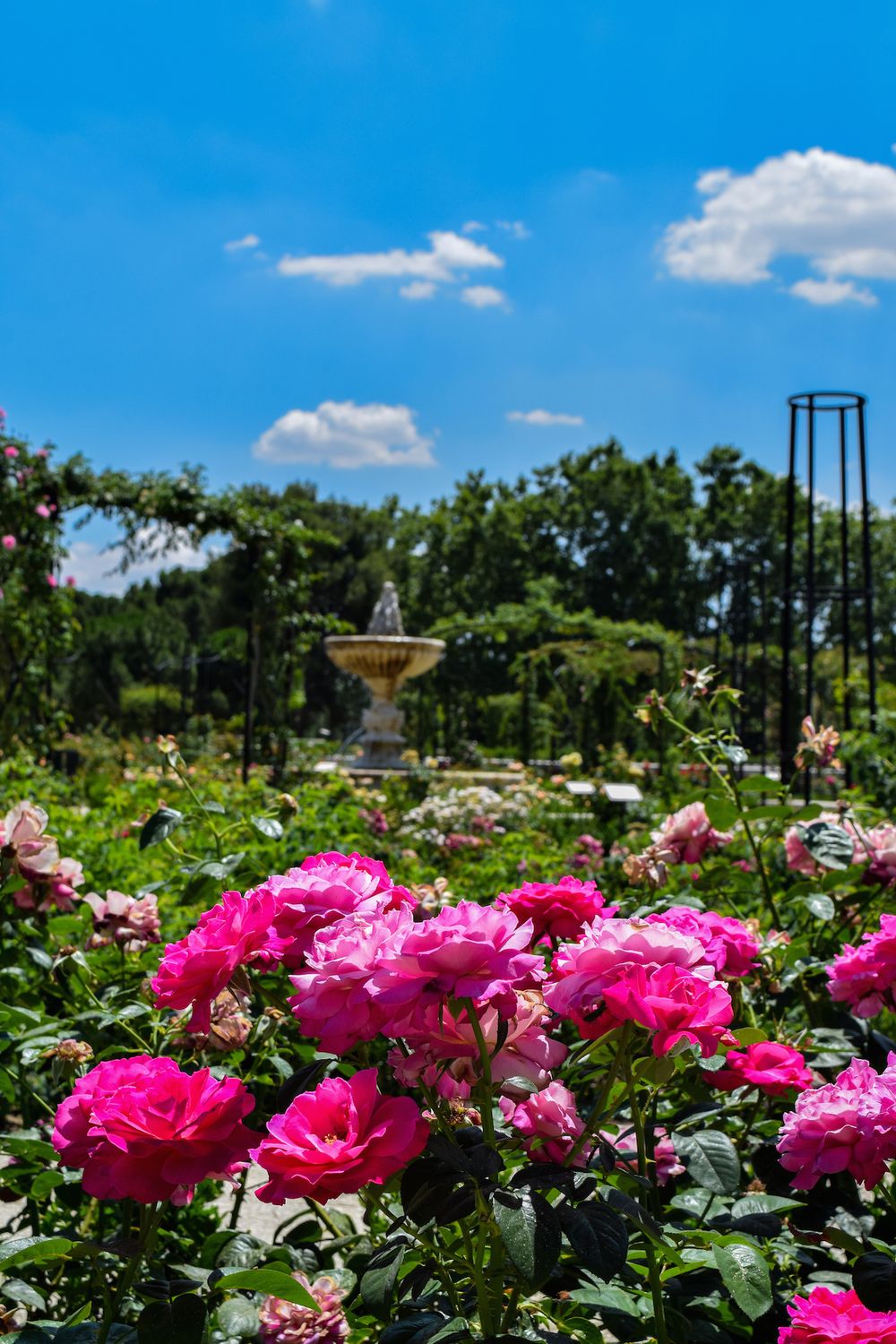 Did I miss any awesome sections of this park?