If you find yourself in the 3rd arrondissement, be sure to visit this quintessential Parisian shop where you can buy home goods, fashion, accessories, and more trinkets from artisans around the world! It's one of the best places to go shopping in Paris and you can find lots of unique gifts to bring back home.
The History of Merci
Merci is a concept store located in the trendy Marais district of Paris, France. It was founded in 2009 by Bernard and Marie-France Cohen. The couple had previously established the successful children's brand Bonpoint and were looking to create a new retail experience that combined fashion, interior design, furniture, and more.
What sets Merci apart is its philanthropic orientation. A portion of the store's profits goes to an educational charity that helps underprivileged women and children in Madagascar. This commitment to social responsibility has been a fundamental part of Merci's identity since its inception.
Merci has become a destination for locals and tourists alike, with a reputation for its eclectic selection of goods and unique loft store layout.
The Iconic Red Fiat
At the entrance of Merci is a little Red Fiat car. What an icon this little red Fiat has become! I remember the first time I came across it while scrolling through my Instagram feed.
It became one of those images that after you see it once, begins to appear almost everywhere you look! From that point on, it seemed as if everyone was sharing their view of this cute little car. In fact, I'd be pretty curious to know how many people visit Merci just for the car, rather than the shop!
With a name like "Merci" for a store, searching on Google for its location back then yielded little to no results beyond language translation pages. How was one to find a shop called "thank you" in French?!
In any case, I suppose the car has become a testament to good marking, as now, for whatever reason, everyone and their mother has paid a visit to this iconic little automobile in Paris… Myself included!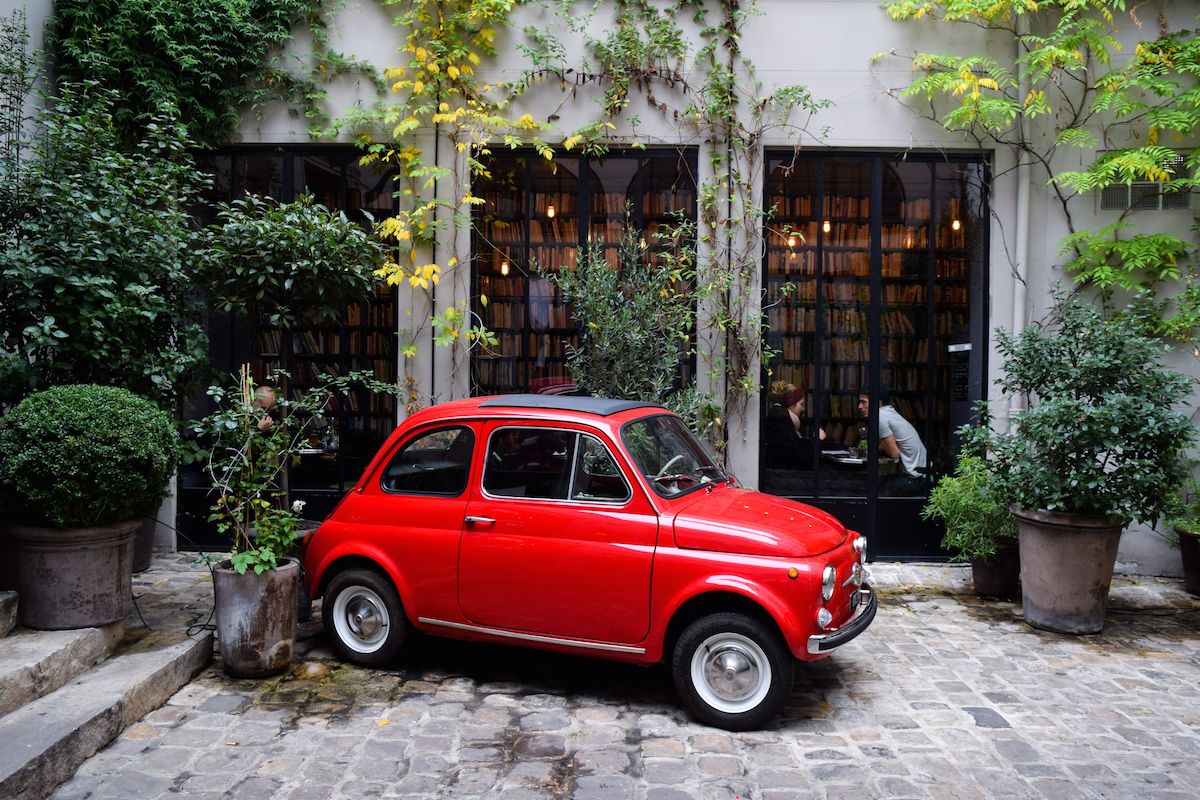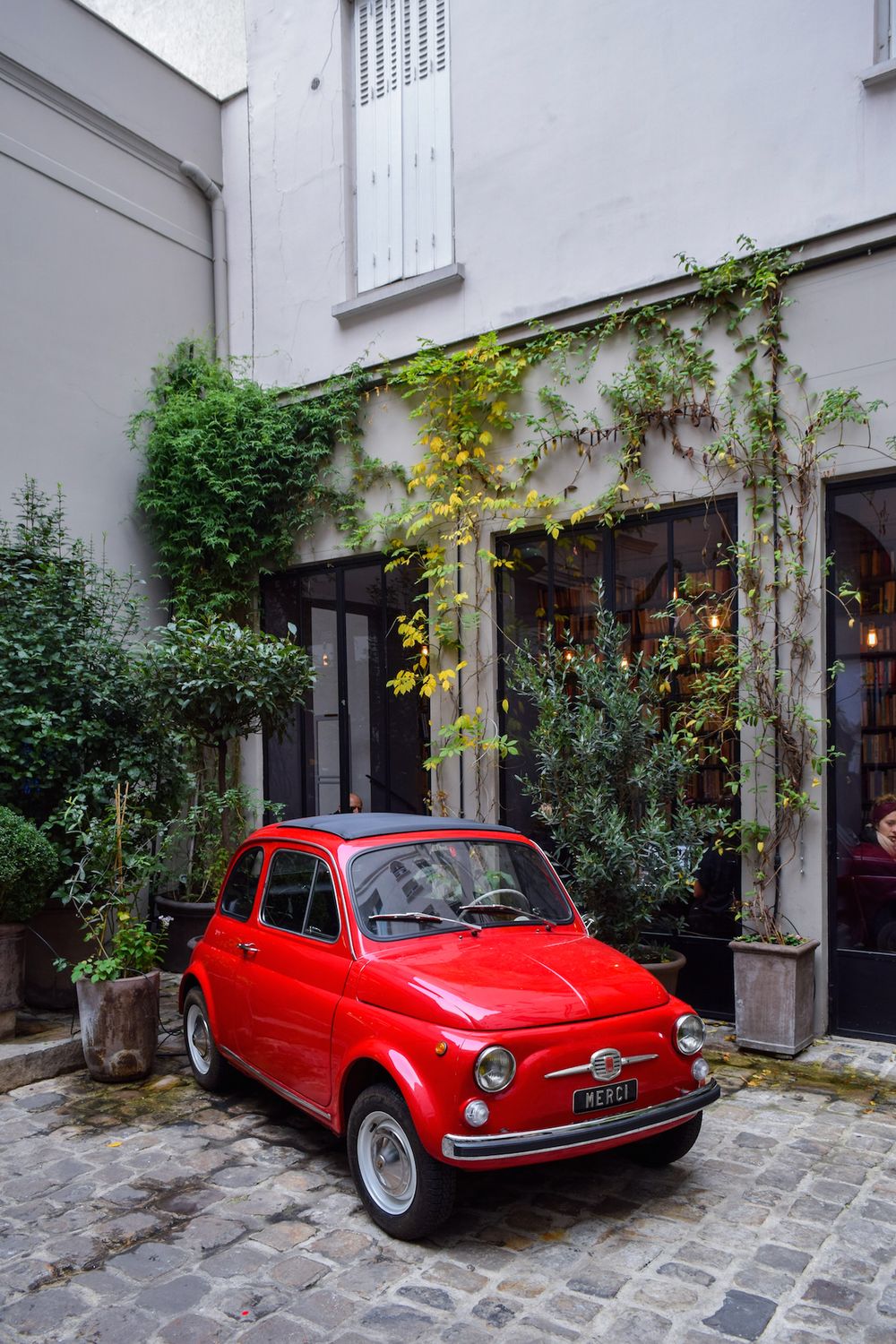 What You Can Buy at Merci
It hosts several floors of fashion, furniture, and home goods from both well-known brands and emerging designers.
Merci Bookshop Café
The store's library-themed cafe, used-book collection, and community-centric events add to its unique character.
---
Merci is rooted in a blend of retail innovation and social consciousness, and it has grown to become a notable shopping destination in Paris.
Merci
111 Boulevard Beaumarchais
75003 Paris, France