Don't miss our guide to the very best specialty coffee shops in Paris if you are a third-wave coffee lover heading to the capital of France!
Specialty coffee in Paris isn't hard to come by these days. France boasts more than 40 specialty coffee shops in Paris alone! The third-wave coffee movement has taken over Paris and it's been my pleasure to try many of these awesome coffee shops as a part-time resident. In nearly all 20 of the Parisian arrondissements, you can get yourself a cup of delicious artisanal coffee nearby.
Here is my Paris specialty coffee guide for coffee lovers who find themselves in need of some high-quality java while in France.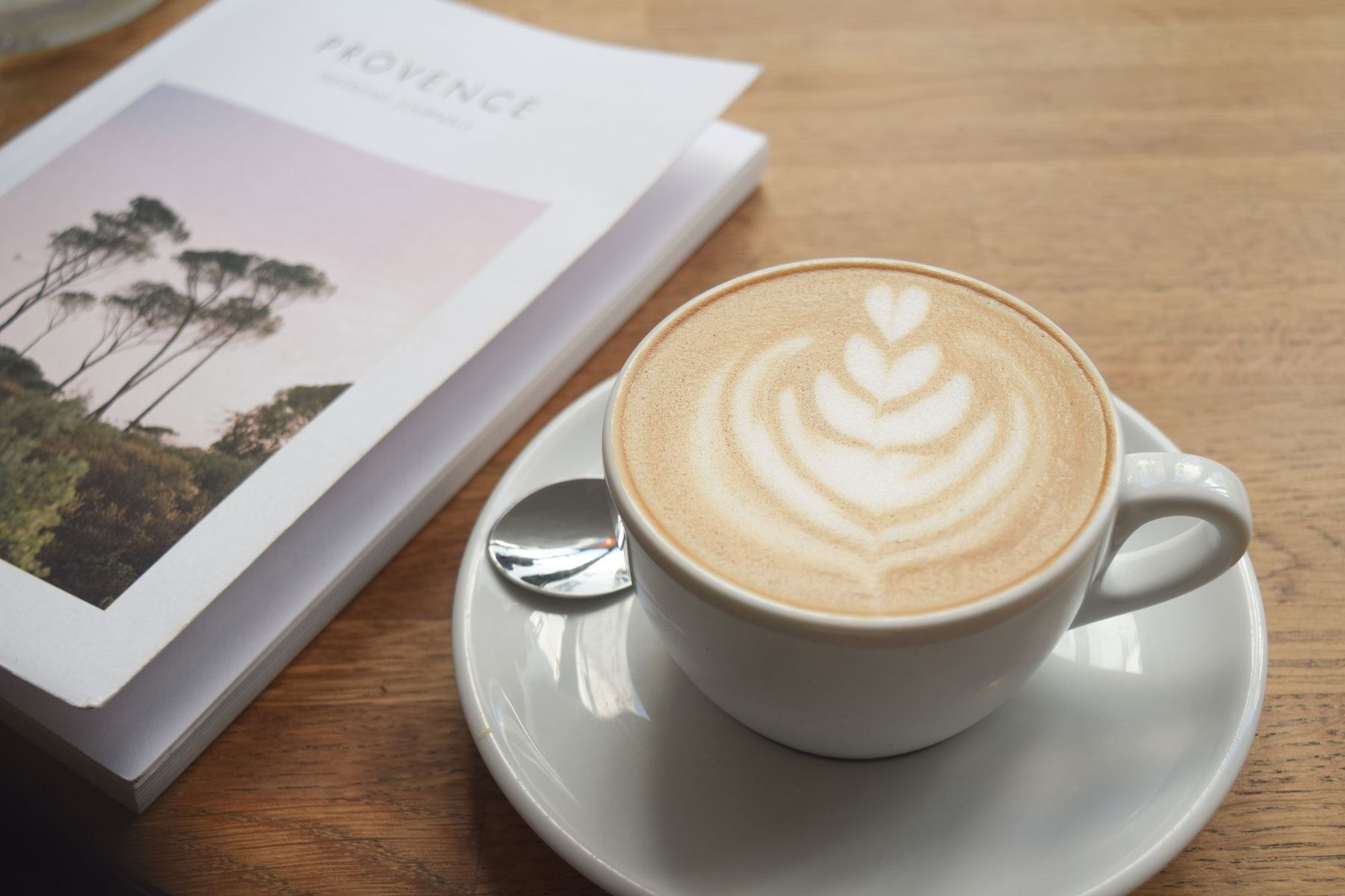 What is Specialty Coffee in Paris like?
Specialty coffee, sometimes referred to as third-wave coffee, focuses on treating coffee as an artisanal product rather than a commodity. It emphasizes every step of the coffee-making process, from the farming and sourcing of beans to the roasting and brewing. Specialty coffee has a global presence and Paris, despite the deeply rooted French café traditions, has not been immune to its influence.
Specialty Coffee in Paris vs. Coffee at a Traditional Parisian Café
The nuances of specialty coffee in Paris stand in contrast to the typical Parisian café experience. While some traditional cafés in Paris may serve high-quality coffee, the focus isn't typically on single-origin beans or detailed bean information.
Specialty coffee shops in Paris have an array of brewing methods on offer, such as pour-over, Aeropress, and siphon brewing. Espresso-based drinks are crafted with precision. In a traditional Parisian café, coffee is typically brewed using an espresso machine. The typical offering is a café crème (similar to a latte), a noisette (like a macchiato), or a straightforward espresso.
Specialty coffee shops in Paris often have a modern, minimalist, and sometimes industrial feel. It's common to see communal tables, open-concept roasting areas, and a cozy ambiance. Traditional Parisian cafés have a timeless and unmistakable aesthetic, often with outdoor terraces, round tables, and wicker chairs. It's about the overall experience—watching life go by, reading, chatting—rather than focusing solely on coffee.
Specialty Coffee on the Right Bank
Let's start with where to get specialty coffee on the right bank.
1st Arrondissement
Cafe Kitsuné – Jardin du Palais Royal, 51 Galerie de Montpensier
Télescope – 5 Rue Villedo
Motors Coffee – 7 Rue des Halles
2rd Arrondissement
Matamata Coffee – 58 Rue d'Argout
Zouzou – 8 Rue Léopold Bellan
Arabica Panoramas – 44-47 Passage des Panoramas
3rd Arrondissement
Fragments – 76 Rue des Tournelles
Neighbours – 89 Boulevard Beaumarchais
Boot Café – 19 Rue du Pont aux Choux
TYPICA – 8 Rue des Filles du Calvaire
Ob-La-Di – 54 Rue de Saintonge
I.O Café – 16 Rue Dupetit-Thouars
The Broken Arm – 12 Rue Perrée
Fringe – 106 Rue de Turenne
White Coffeeshop – 56 Rue de Turenne
Partisan Café – 36 Rue de Turbigo
Loustic – 40 Rue Chapon
Strada Café – 94 Rue du Temple
4th Arrondissement
Le Peloton Café – 17 Rue du Pont Louis-Philippe
La Caféothèque – 52 Rue de l'Hôtel de ville
Terres de café – 40 Rue des Blancs Manteaux
Yellow Tucan – 20 Rue des Tournelles
8th Arrondissement
Honor Café – 54 Rue du Faubourg Saint-Honoré
9th Arrondissement
Umami – 22 Rue Béranger
République of Coffee – 2 Boulevard Saint-Martin
Ibrik – 43 Rue Laffitte
Braun Notes – 31-33 Rue de Mogador
10th Arrondissement
Blackburn Coffee – 52 Rue du Faubourg Saint-Martin
Peonies – 81 Rue du Faubourg Saint-Denis
Radiodays – 15 Rue Alibert
5 Pailles – 79 Rue du Faubourg Saint-Denis
Café Craft – 24 Rue des Vinaigriers
Ten Belles – 10 Rue de la Grange aux Belles
ONI Coffee Shop – 10 Boulevard Saint-Martin
La Fontaine de Belleville – 31-33 Rue Juliette Dodu
Brouillon – 42 Bd de Magenta
11th Arrondissement
Passager – 107 Avenue Ledru-Rollin
Café Méricourt – 22 Rue de la Folie Méricourt
Arômes Coffeeshop – 86 Avenue Parmentier
Coffee Spoune – 36 Rue Saint-Sébastien
Café Oberkampf – 3 Rue Neuve Popincourt
12th Arrondissement
None currently!
17th Arrondissement
DOSE – Dealer de café – 82 Place du Dr Félix Lobligeois
Terres de Café – 33 Rue des Batignolles
18th Arrondissement
KB Caféshop – 53 Avenue Trudaine
Hardware Société – 10 Rue Lamarck
Coutume Café – 47 Rue de Babylone
Café Lomi – 3 ter Rue Marcadet
19th Arrondissement
Kaffee bar 19 – 26B Rue de l'Ourcq
20th Arrondissement
None currently. Stay tuned.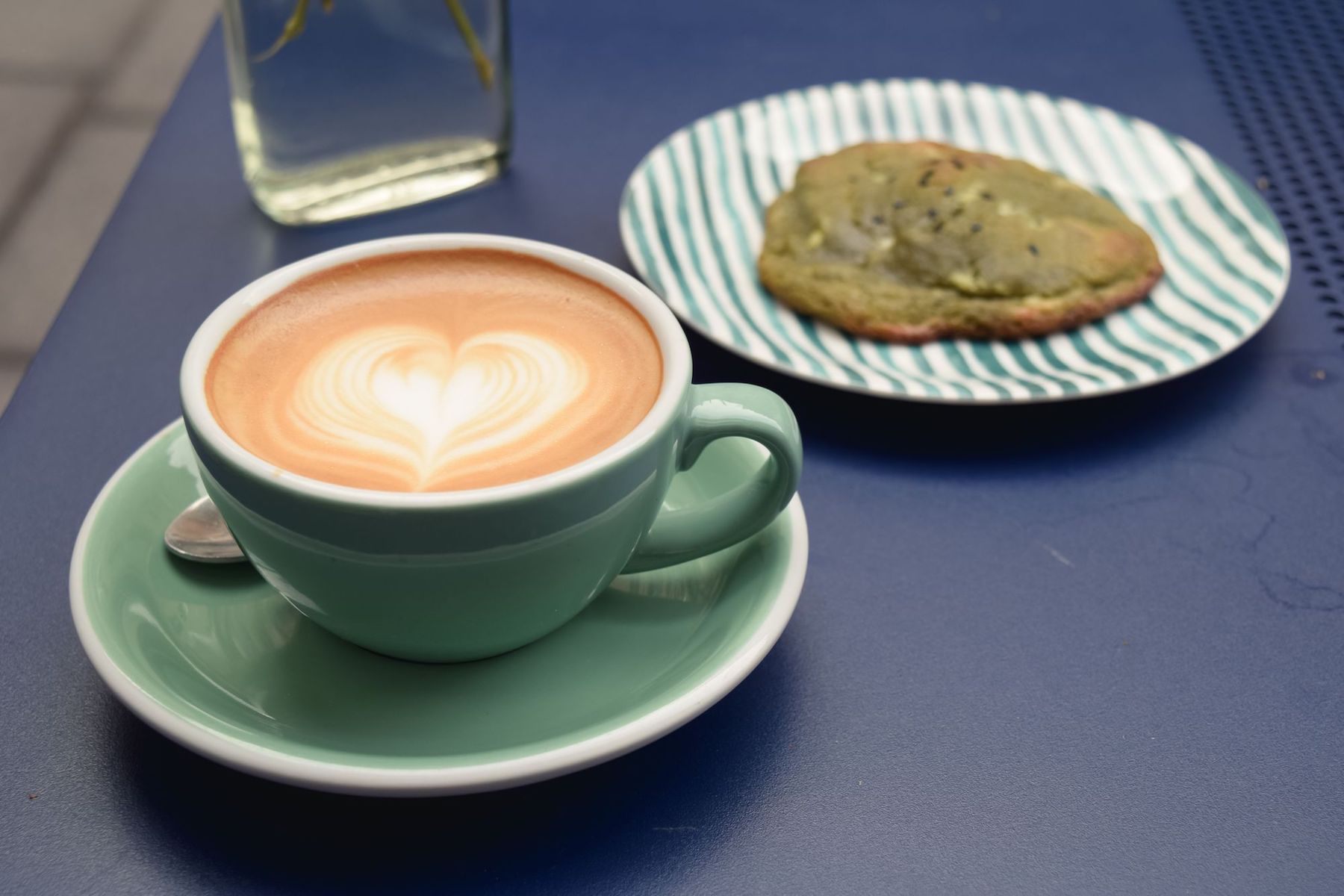 Specialty Coffee on the Left Bank
Next up, the left bank has plenty of specialty coffee shops, too!
5th Arrondissement
Shakespeare and Company Café – 73 Rue Mouffetard
Strada Café – 24 Rue Monge
Jozi – 3 Rue Valette
Corner Caffè Juno – 58 Rue Henri Barbusse
DOSE Coffee Dealer – 73 Rue Mouffetard
6th Arrondissement
Judy – 18 Rue de Fleurus
7th Arrondissement
Terres de Café – 67 Avenue de la Bourdonnais
Zia – 22 Avenue de Tourville
Cairn Coffee Shop – 3 Rue Dupont des Loges
Cuppa – 86 Rue de l'Université
Saint Pearl – 38 Rue des Saints-Pères
Arabica Beaupassage – 53-55 Rue de Grenelle
13th Arrondissement
None currently. Stay tuned.
14th Arrondissement
Hexagone Cafe – 121 Rue du Château
15th Arrondissement
O Coffeeshop – 23 Rue de Lourmel
Good News Coffee Shop – 27 bis Rue Mademoiselle
---
I hope this list was helpful in satisfying your Parisian specialty coffee needs. Be sure to check out our guide to specialty coffee in Bordeaux.
Let me know if I missed any great coffee shops in the comments! I'm constantly updating this post, so feel free to let me know of any noteworthy openings or closings in Paris!