Coutume Café is a special place for me because it's the first business I ate at following the tragic attacks on Paris on November 13. I had started my Saturday by walking to Shakespeare and Co to get a coffee, only to discover it was closed. Several visitors were disappointed to reach a sign that said something like: Because of the tragic events of last night, we will be closed for the day. So I continued walking, and eventually, I came upon Coutume Café. I was incredibly thankful that it was actually open and quite bustling!
This is a great place known for its coffee – so feel free to drop by if you just want some caffeine. They also have a full food menu so I sat down to refuel with some Eggs Benedict and orange juice: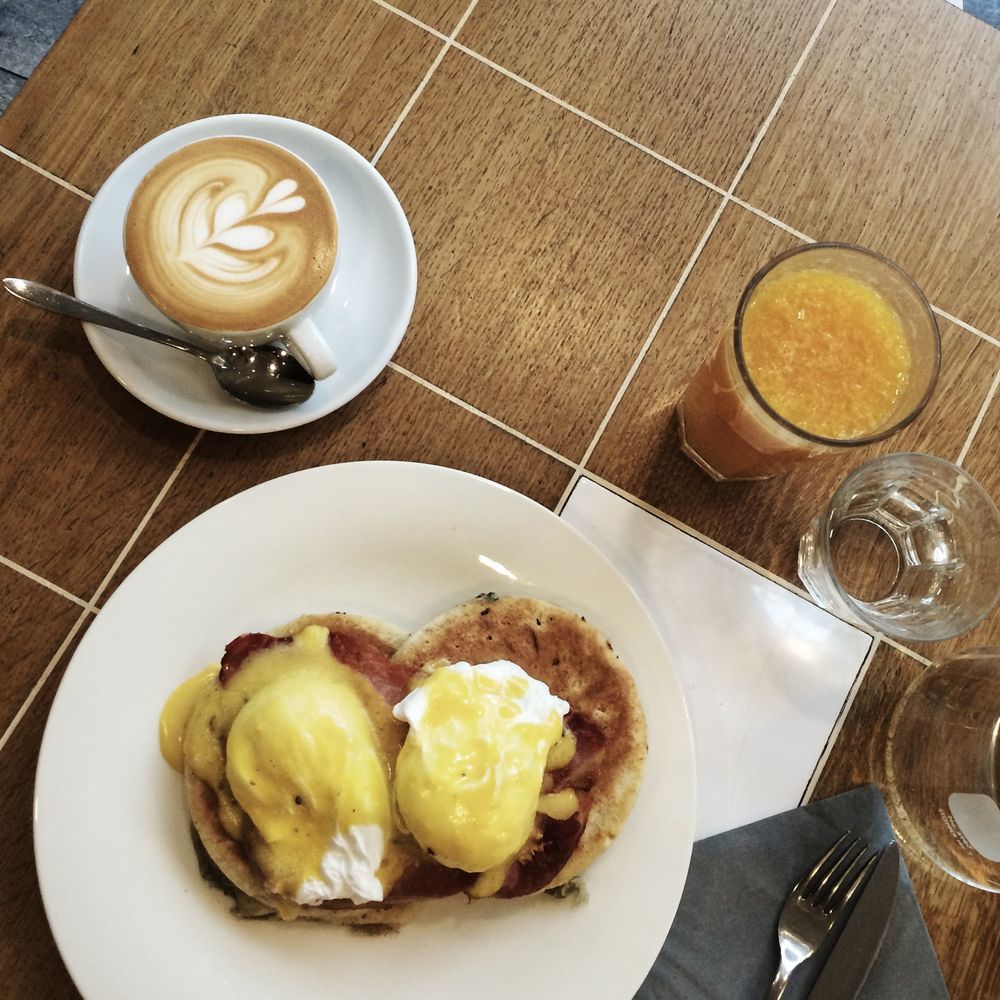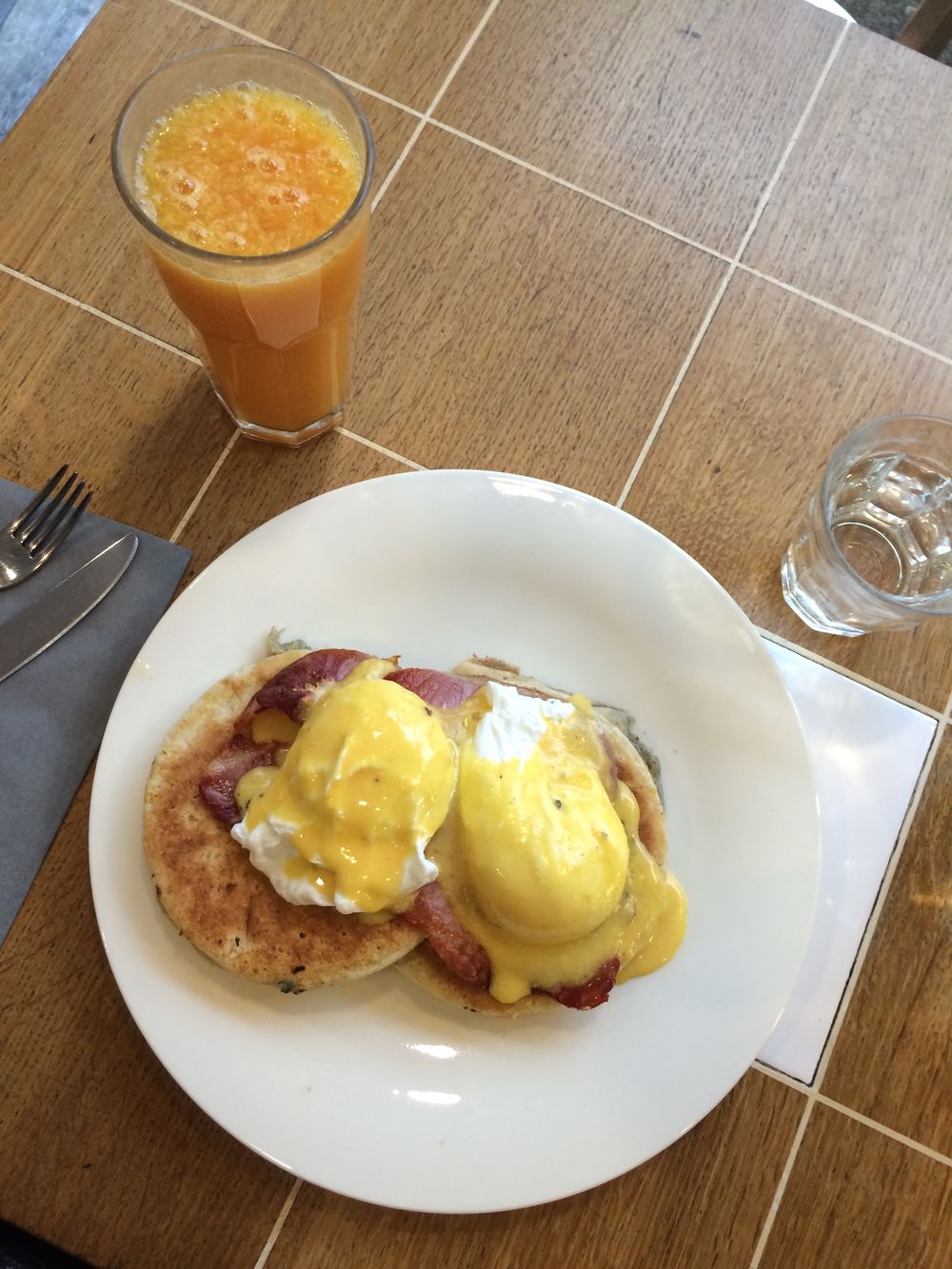 I'd like to extend a special thank you to Coutume Café for opening the day after the attacks. While so many establishments opted to close for the day, I am grateful that I was able to eat a warm delicious meal (as I didn't have too many groceries in my apartment!) despite the shocking events of the previous evening.
I actually sent out a tweet and this is how Coutume responded:
I'm so thankful restaurants like @COUTUME_CAFE opened their doors today. Thank you for your opening! It's very kind despite the current events.
"Nous sommes ouvert et demain également pour ne pas céder à la terreur et laisser ouvert ce lien social qui est le café."

— COUTUME (@COUTUME_CAFE), November 14, 2015
@coutume_cafe: We are open tomorrow as well, as we do not surrender to terror. We leave open the social bond that is coffee.
Coutume Café
47 Rue de Babylone
75007 Paris, France