Paris is a city with no shortage of third wave coffee shops. In nearly every arrondissement, you can find some high quality caffeine to keep you going through the day.
While there may be dozens throughout Paris, here is a list of the best third wave coffee shops I personally love to visit when I'm in Paris!
1. Fragments
Tucked away on a side street in the Marais, Fragments is a cash-only coffee shop that serves delicious lattes and more. They serve basic breakfast food and delicious baked goods as well.
76 Rue des Tournelles, 75003
2. Neighbors Café
Neighbors is the sister café to Honor, located on the edge of the Marais. Be sure to pop into Merci afterward.
89 Boulevard Beaumarchais, 75003
3. Boot Café
This charming café is short on space (it's a former shoe cobbler shop!), but makes up for it with friendly service and an affordable cup of third wave coffee. A latte runs just 4 euros at Boot Café – not much for Paris!
19 Rue du Pont aux Choux, 75003
4. Ob-La-Di Café
With fun interior design and a charming neighborhood, Ob-La-Di became Instagram famous pretty quickly! In the heart of the Marais, Ob-la-Di is a great place to start your day before exploring this lovely neighborhood.
54 Rue de Saintonge, 75003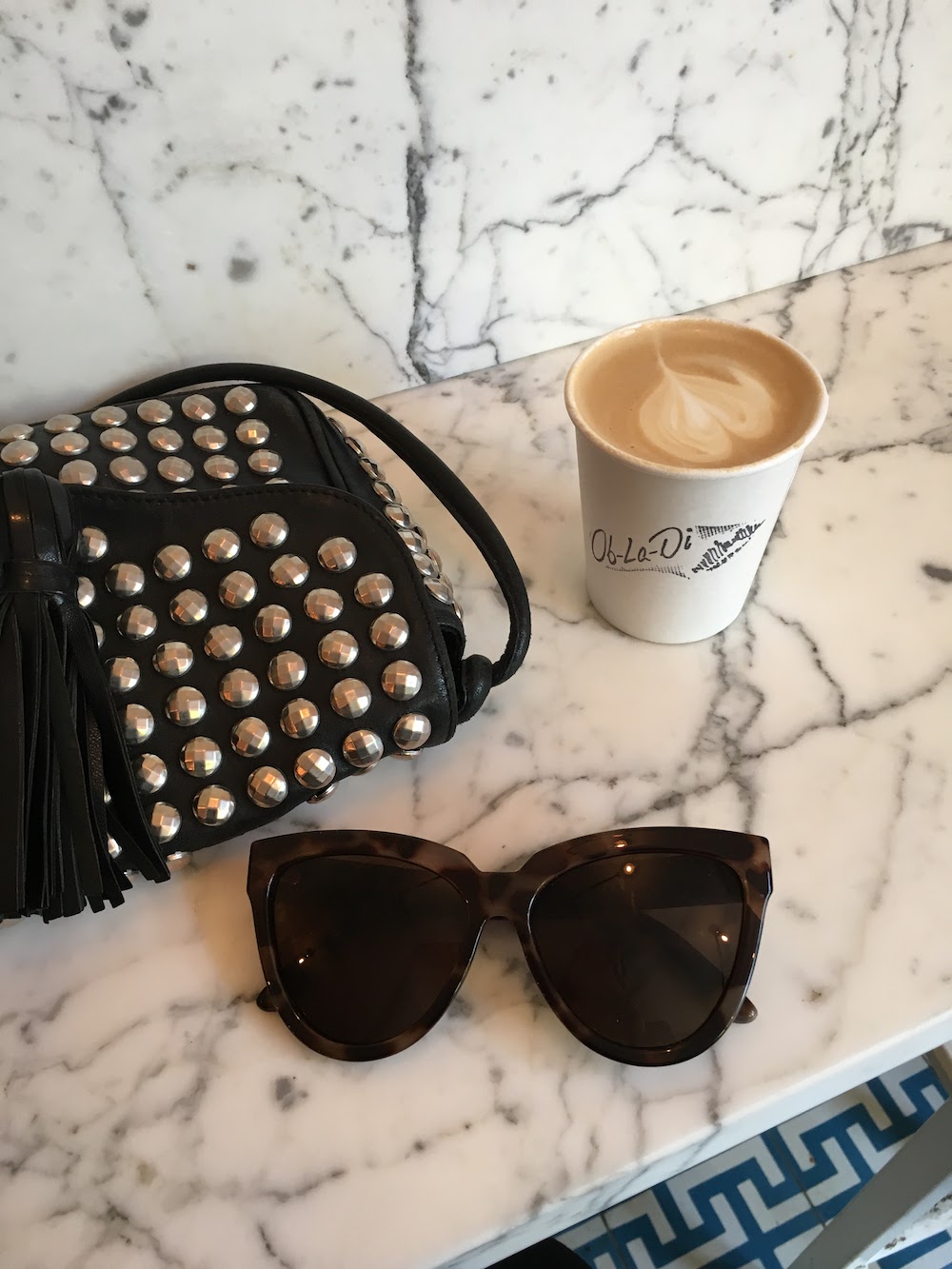 5. I.O Café
I/O Café is a small but charming café with outdoor seating. Perfect for relaxing after a stroll through the English garden, Square du Temple.
16 Rue Dupetit-Thouars, 75003
6. The Broken Arm
I love visiting the Broken Arm for its super-fast wifi and ample seating space. They've got newspapers to read and a high fashion concept store adjacent!
12 Rue Perrée, 75003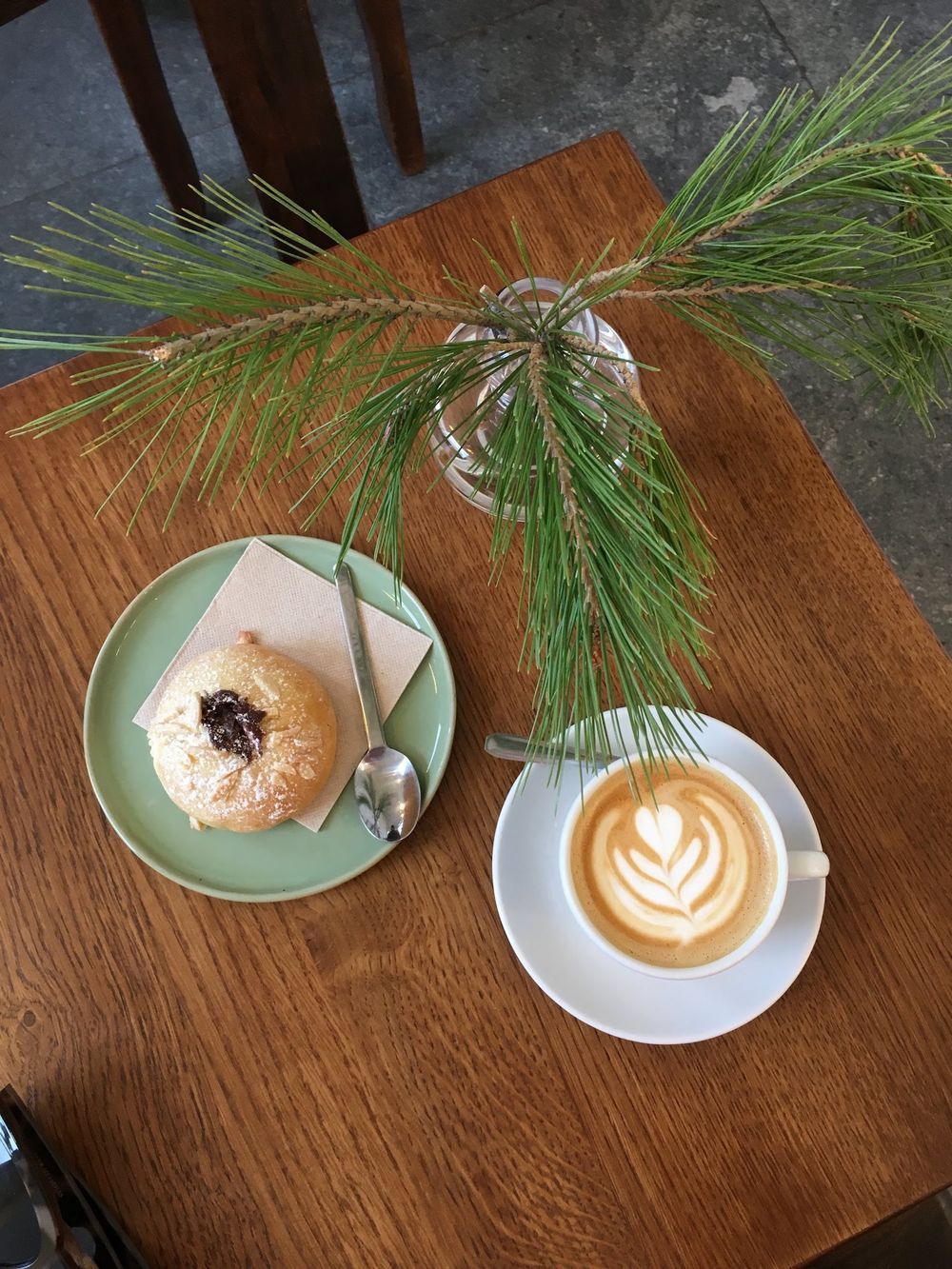 7. République of Coffee
Just off Place de la République is this adorable coffee shop with pastel colored tables and neon lighting decor. While the shop itself is on a busy street and can be quite loud, they do offer a strong wifi connection if you have to work!
2 Boulevard Saint-Martin, 75010
8. Umami
Umami is located on a quiet street, also somewhat close to Place de la République. This place is huge and you'll surely find a seat quickly.
22 Rue Béranger, 75003
9. Passager
Located just a few streets away from La Bastille, Passager serves some of the best coffee to the trendy 11th arrondissement.
107 Avenue Ledru-Rollin, 75011
10. Blackburn Coffee
One of the coziest third wave coffee shops in Paris, you'll easily spend hours tucked away along the Scandinavian-inspired wood walls of Blackburn.
52 Rue du Faubourg Saint-Martin, 75010
11. Peonies
Coffee and flowers, is there any better mix? At Peonies you can have the best of both pleasures, and even try a pink matcha latte!
81 Rue du Faubourg Saint-Denis, 75010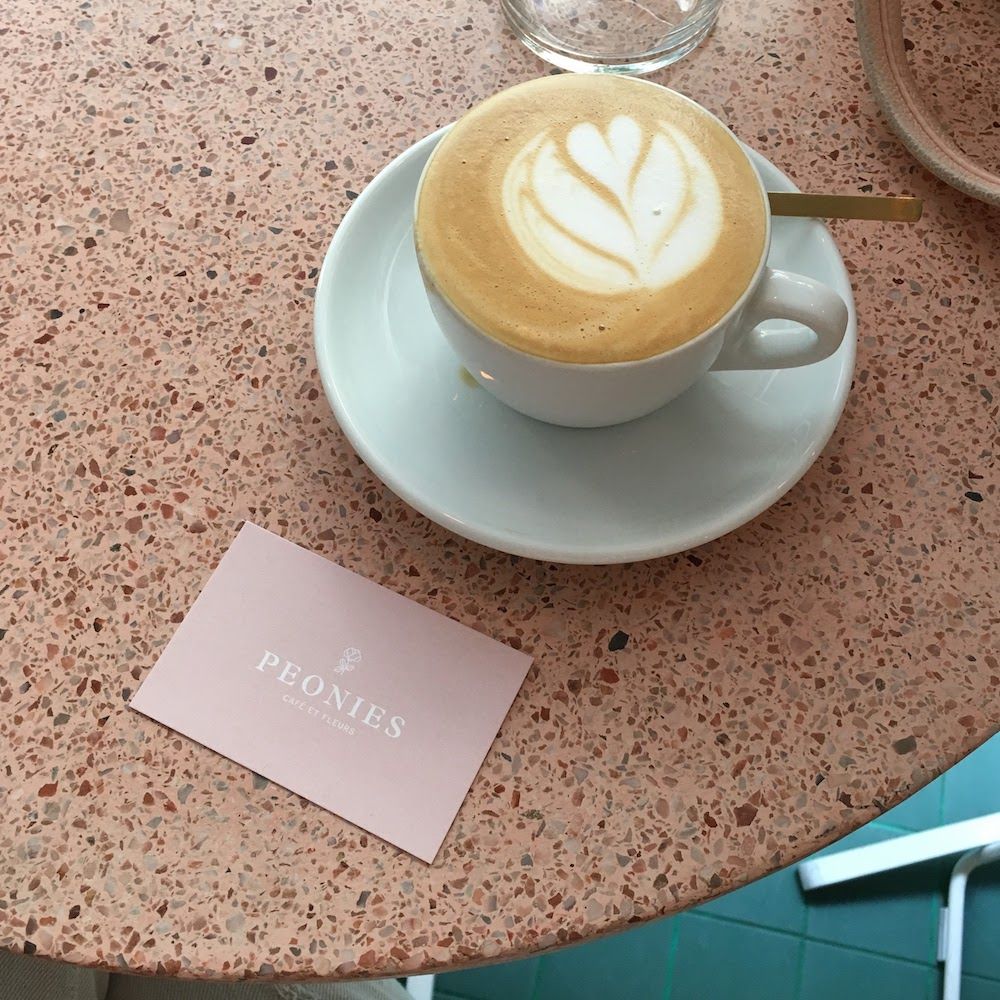 12. KB Caféshop
I stopped in KB Caféshop on my way to Montmartre once, and never regretted it. With plentiful outdoor seating on a charming sloped road, KB is a great place to stop for a while.
53 Avenue Trudaine, 75009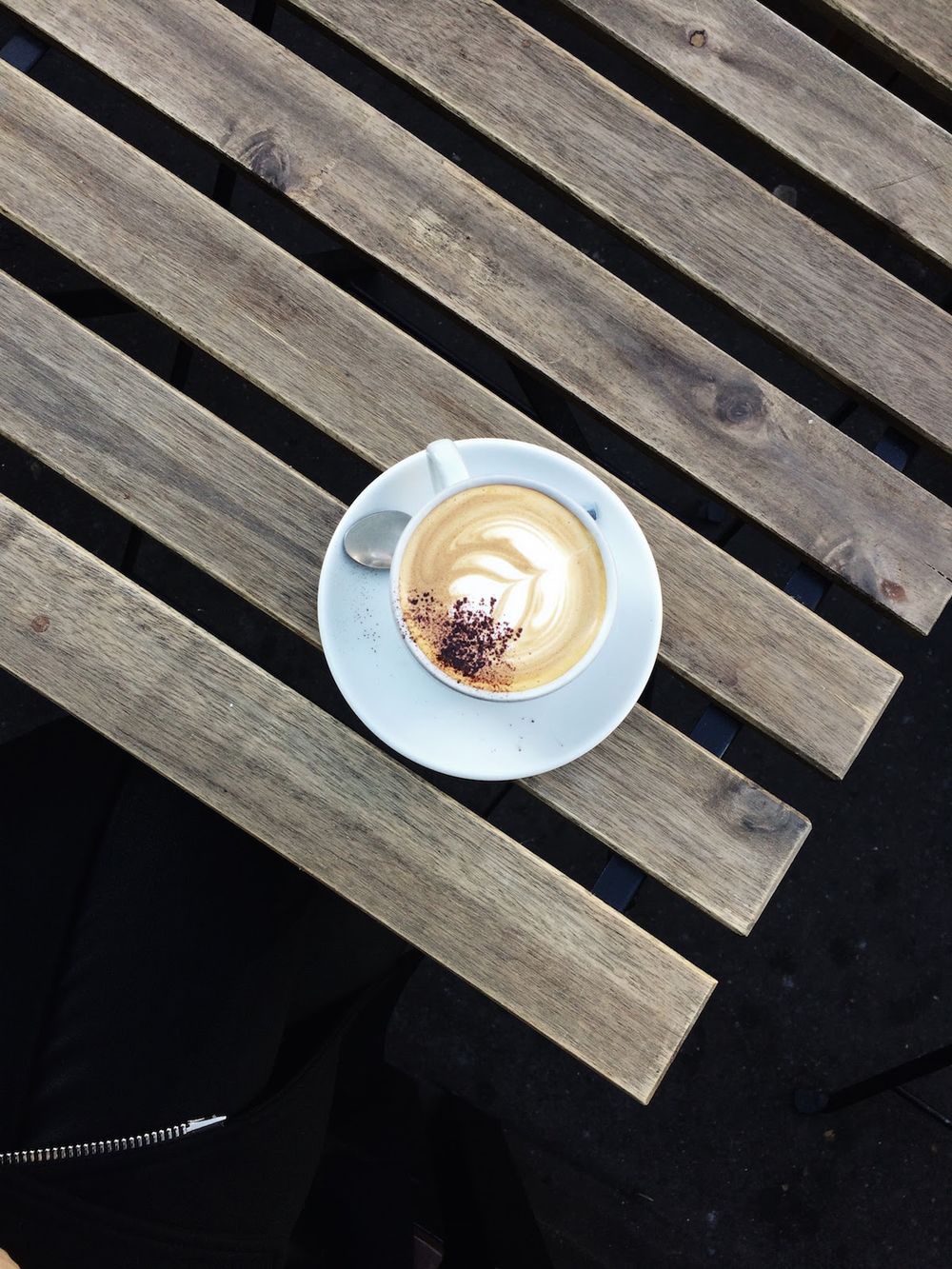 13. Hardware Société
Hardware Société is a quirky Australian café and brunch spot off the beaten path for most Paris tourists, but it's certainly worth a visit if you like good food and coffee together!
10 Rue Lamarck, 75018
14. Honor Café
Honor has somewhat of a cult following in Paris, where they became known as the first independent outdoor speciality coffee shop! Honor is located right in the middle of a fashionable shopping district in western-central Paris.
54 Rue du Faubourg Saint-Honoré, 75008
15. Cafe Kitsuné
So much more than a coffee shop, Café Kitsuné is an extension of the famous French Kitsuné brand. It's located in a quiet public square, the Jardin du Palais Royal. The inside space is small, but there are several outdoor seats for you to enjoy the beauty of the garden while you sip your coffee.
Jardin du Palais Royal, 51 Galerie de Montpensier, 75001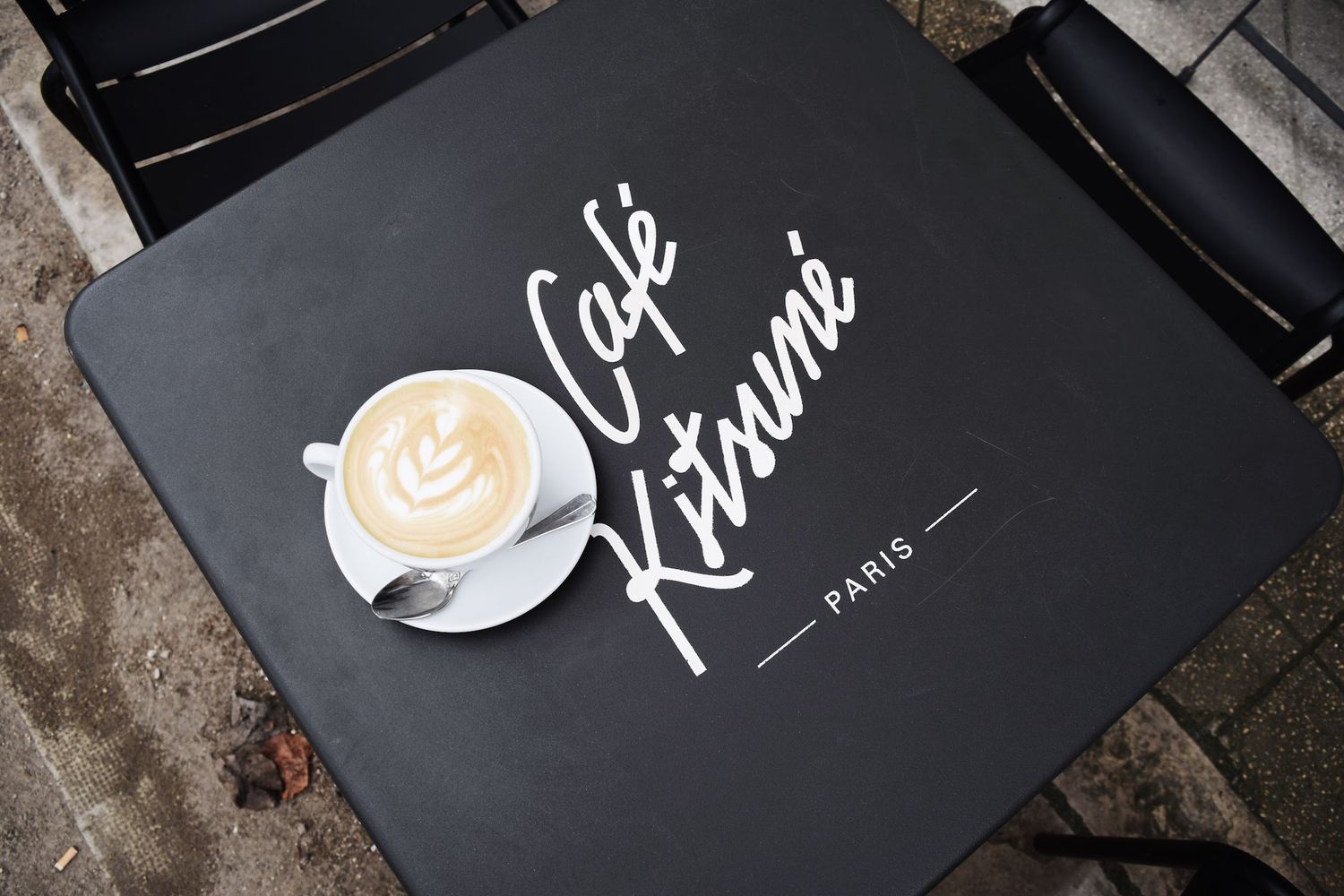 16. Coutume Café
The left bank doesn't have too many specialty coffee shops but Coutume is definitely one worth a visit.
47 Rue de Babylone, 75007
17. Arabica
Arabica picks the best locations for its third wave coffee shops. One is located inside a famous covered passage in Paris (Passage des Panoramas) and the other is located in the lovely Beaupassage courtyard in the 7th arrondissement. Both are havens away from the busy city life of Paris.
53-55 Rue de Grenelle, 75007
18. Typica
I go to Typica for the lovely outdoor terrace and delicious brews.
8 Rue des Filles du Calvaire, 75003
19. Partisan
While most third wave coffee shops inParis tend to be quite small, Partisan has a large, expansive space with lots of seating. They also open all the windows when the weather is nice so you can get a cool breeze indoors and watch people passing by. It's a great meeting spot or a nice coffee shop to get some work done.
36 Rue de Turbigo, 75003
What are your favorite cafés in Paris?
Next, check out a list of specialty coffee shops in Paris by arrondissement!