This France bucket list has dozens of things that you have to do in France at some point during your lifetime. It lists out the very best things to do and see in the beautiful country of France, the place I call home.
France is a beautiful country with so much to offer. From its stunning scenery to its delicious food and wine, there is something for everyone in France. Here are 50 things that should be on your France bucket list besides just "visit Paris"!
Celebrate Bastille Day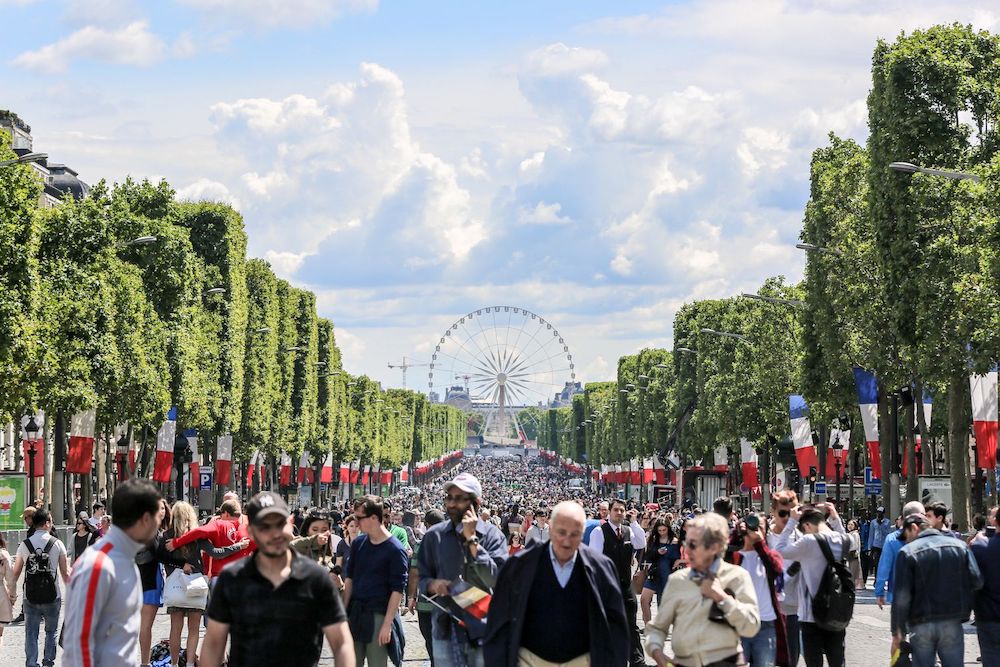 Celebrating Bastille Day, also known as French National Day or le 14 juillet, should be on your France bucket list for its spectacular display of national pride and the country's rich history and culture.
Bastille Day is celebrated on July 14th every year, commemorating the storming of the Bastille prison in 1789, a significant event that marked the beginning of the French Revolution. The day is celebrated with a wide range of festivities, including military parades, fireworks displays, concerts, and street parties, all of which showcase France's national pride and spirit.
The celebrations are not limited to Paris but can be found throughout the country, with each region putting its own unique spin on the festivities. The atmosphere is electric, and the streets are filled with people in high spirits, making it an unforgettable experience.
Tan like Brigitte Bardot in St. Tropez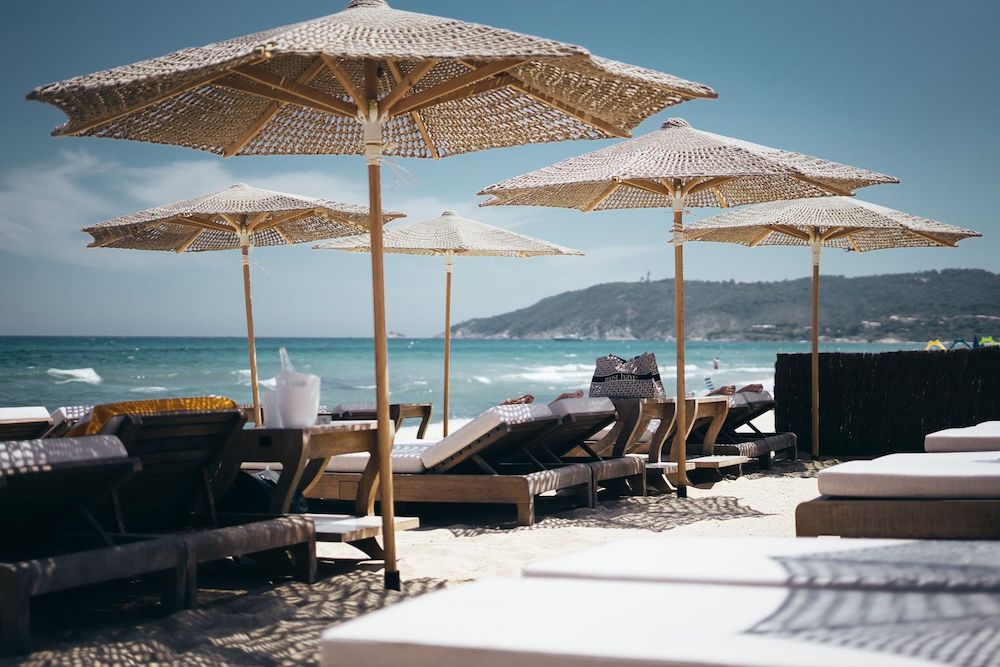 St. Tropez has been a hot spot for celebrities for decades. It should be on your bucket list for its perfect blend of stunning beaches, vibrant nightlife, high-end shopping, and rich cultural heritage. This glamorous coastal town on the French Riviera is famous for attracting celebrities and the elite. Byblos Beach is famous for its luxury lounge chairs, while Paloma Beach is where Brigitte Bardot tanned in the 60s!
Calanques de Cassis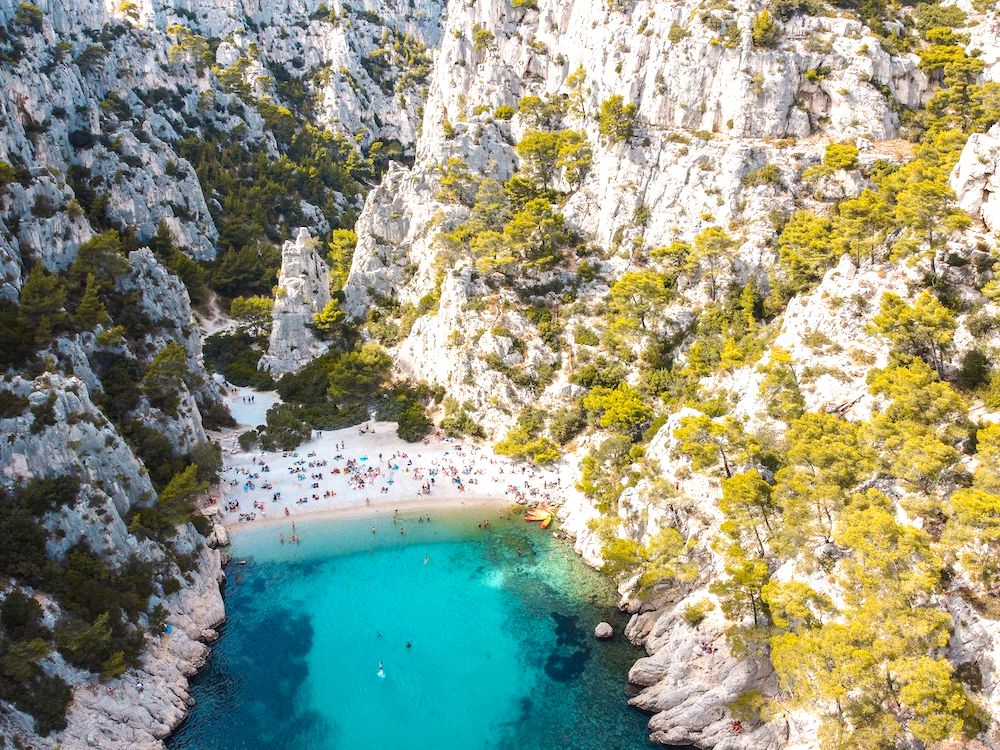 The Calanques de Cassis is a must-see when visiting France. These stunning cliffside villages offer breathtaking views of the Mediterranean Sea. Be sure to take a swim in the crystal-clear waters while you're there!
Pay Tribute to Joan of Arc in Rouen
The northern French city of Rouen, the capital of Normandy, honors the Patron Saint of France, Jeanne d'Arc or Joan of Arc in various ways since she was captured, tried, and executed there. The city has several monuments dedicated to her, including a modern church and a historic tower where she was imprisoned. Visitors can also see the Joan of Arc Museum, which features exhibitions that showcase her life and the role she played in French history. Every year, Rouen celebrates Joan of Arc with a festival that includes parades, reenactments, and fireworks. The city's rich history and cultural heritage make it an excellent destination for anyone interested in learning more about Joan of Arc and French history.
Eat Your Way Through Burgundy
Burgundy is a French region particularly known for its food. It's the perfect place to eat your way through France, trying the country's many famous dishes along the way. From escargots to Boeuf Bourguignon to comté cheese, you can find it all in Burgundy.
Immerse Yourself in Nature at Camargue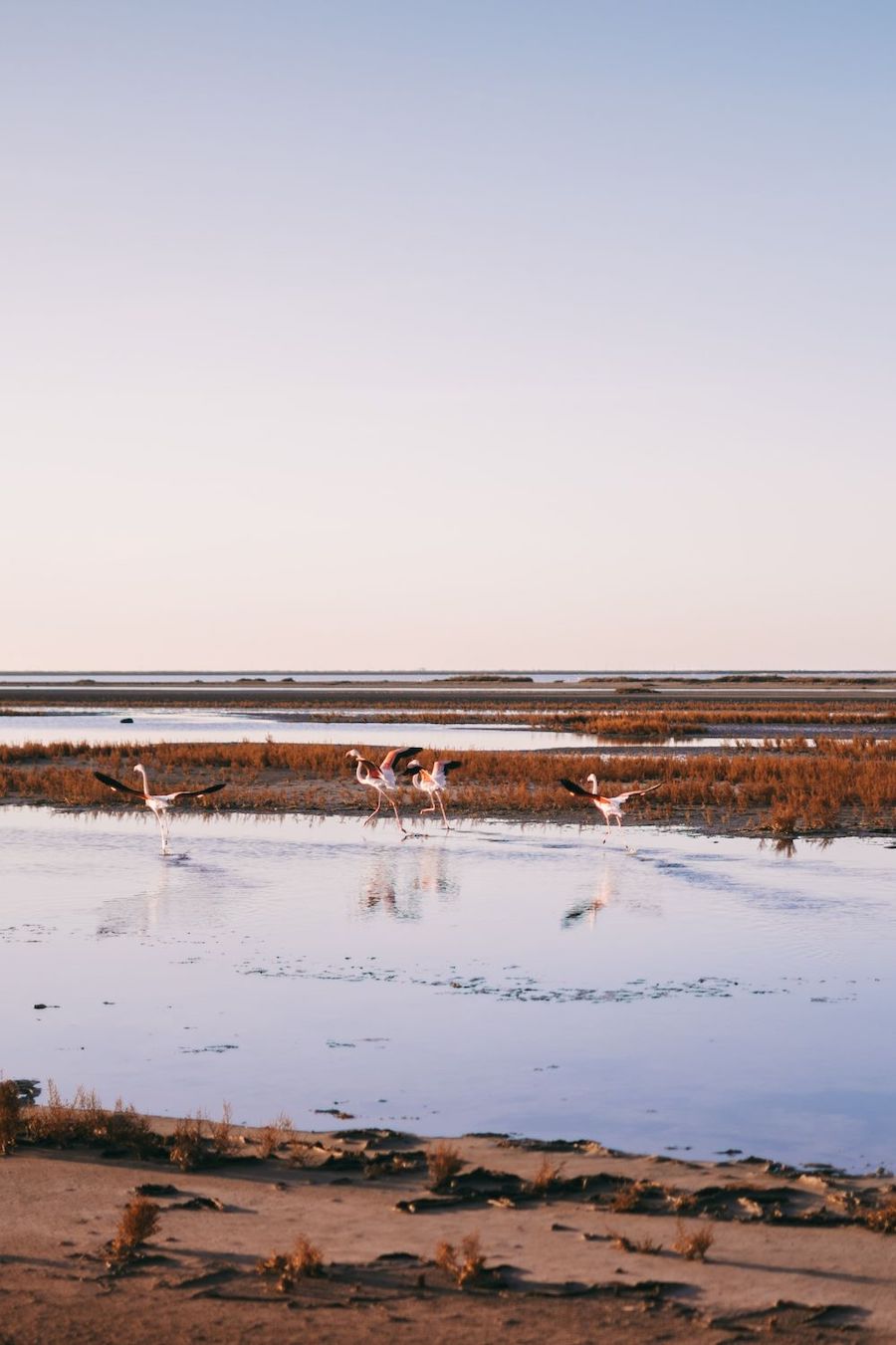 The Camargue Park in France is a natural marsh and wildlife preserve. It's a must-visit destination for its diverse natural beauty, including pink flamingos, black bulls, and white horses, and various activities like horseback riding, birdwatching, hiking, and cycling. There's also a spectacular pink salt flat. Its rich cultural heritage, including charming towns and villages with fascinating history, colorful festivals, and culinary traditions, makes it a unique and stunning destination for everyone interested in wildlife and nature!
Attend a French Film Festival
Did you know that France is the birthplace of cinema? The 7th art is revered in France and there are two main film festivals held each year that are open to the public with advanced registration. In May, the famous Cannes Film Festival is held in the Mediterranean city of Cannes. In September, the northern coastal town of Deauville in Normandy holds the annual Deauville American Film Festival.
Take a Paddle Boat on Lake Annecy
To go out on a paddle boat on Lake Annecy, you can rent them from several companies along the lake's shoreline, including Annecy Paddle Sport and Lake Annecy Boat Rentals. The paddle boats are easy to operate and allow you to explore the stunning lake at their own pace. They are available in different sizes, with some accommodating up to six people, making them a fun activity for groups or families. Enjoy the lake's crystal-clear waters, stunning mountain views, and beautiful shoreline, including charming French towns and beaches!
Go Up the Eiffel Tower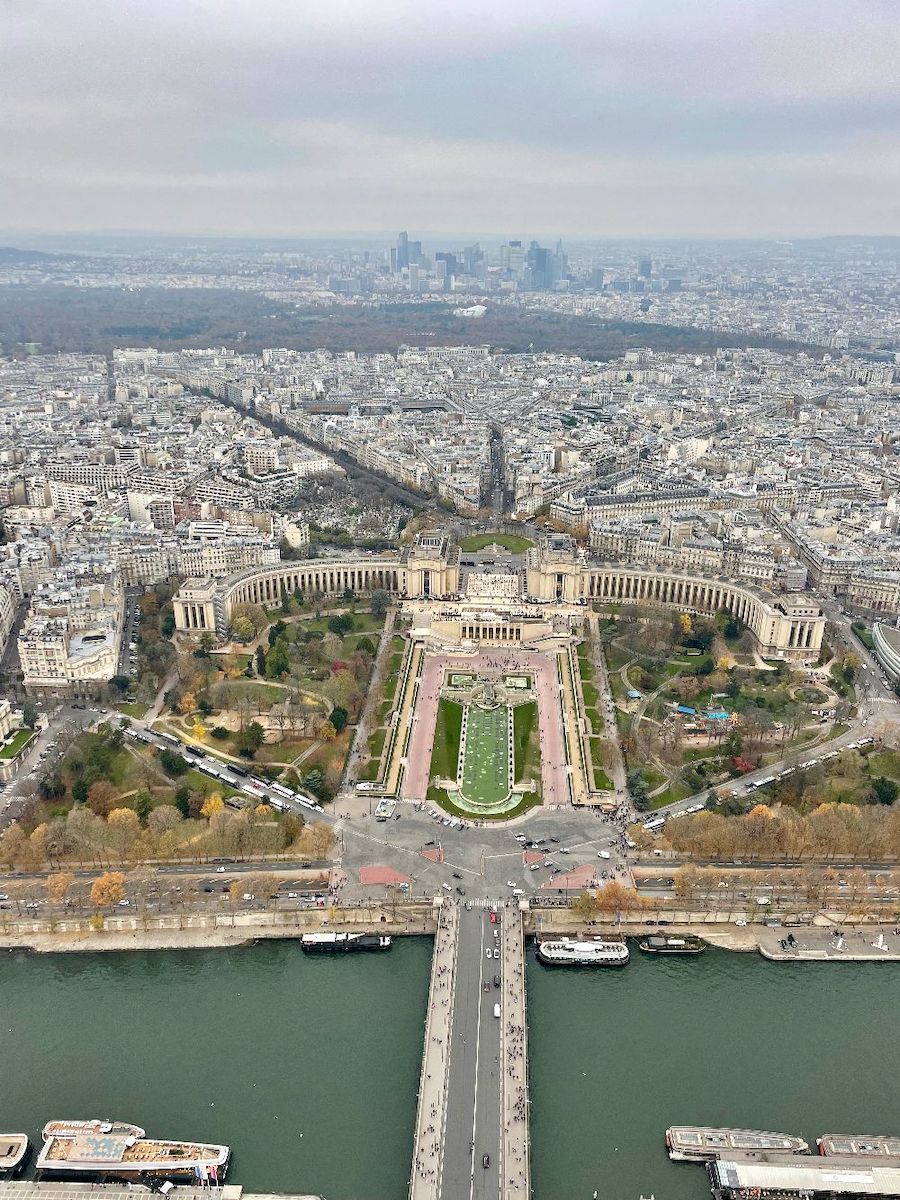 Going up the Eiffel Tower is worth it for the breathtaking panoramic views of Paris that it offers. The tower, which was originally built for the 1889 World's Fair, has become an iconic symbol of the city and one of the world's most visited landmarks. Take a lift or climb the stairs to reach the tower's three observation levels, which offer stunning views of Paris's skyline, including famous landmarks like the Arc de Triomphe and Notre Dame Cathedral. The top level is the highest observation point in the city, providing a spectacular view of the entire cityscape. Besides the views, you can enjoy the tower's restaurants, souvenir shops, and history exhibitions, making it a must-visit destination for anyone traveling to Paris!
Walk the Lavender Fields of Provence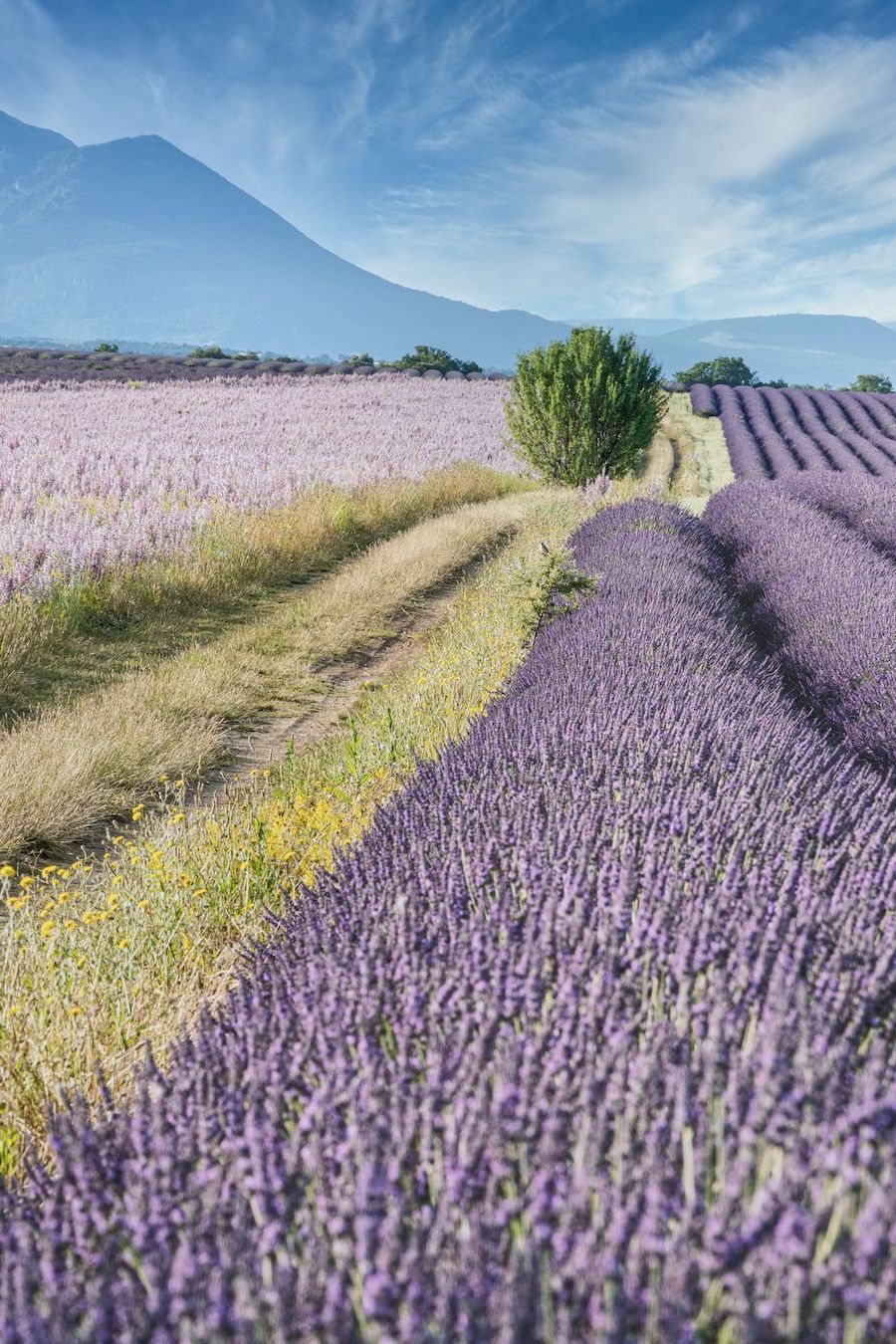 The lavender fields of Provence are an iconic sight in France. The best time to see them is in July when the lavender is in full bloom. The fields, which typically bloom from mid-June to mid-August, cover vast areas of the region and offer a breathtaking sight with their vibrant purple hues. Visitors can take scenic drives or bike tours through the fields, stopping to take photos and enjoy the sweet fragrance of the lavender. Lavender is also used to produce a wide range of products, including perfumes, soaps, and essential oils, which visitors can purchase from local markets and boutiques.
Drink Wine in Bordeaux
Bordeaux is one of the most famous wine regions in France and it's surely worth a visit. Bordeaux is home to some of the world's most famous vineyards and produces a wide range of high-quality wines, from full-bodied reds to crisp whites. There are over 7,000 wineries in the region so you'll be able to find a wine that you love. Take tours of the region's vineyards and wineries, sample local wines, and learn about the winemaking process from the experts.
Admire the Dune du Pilat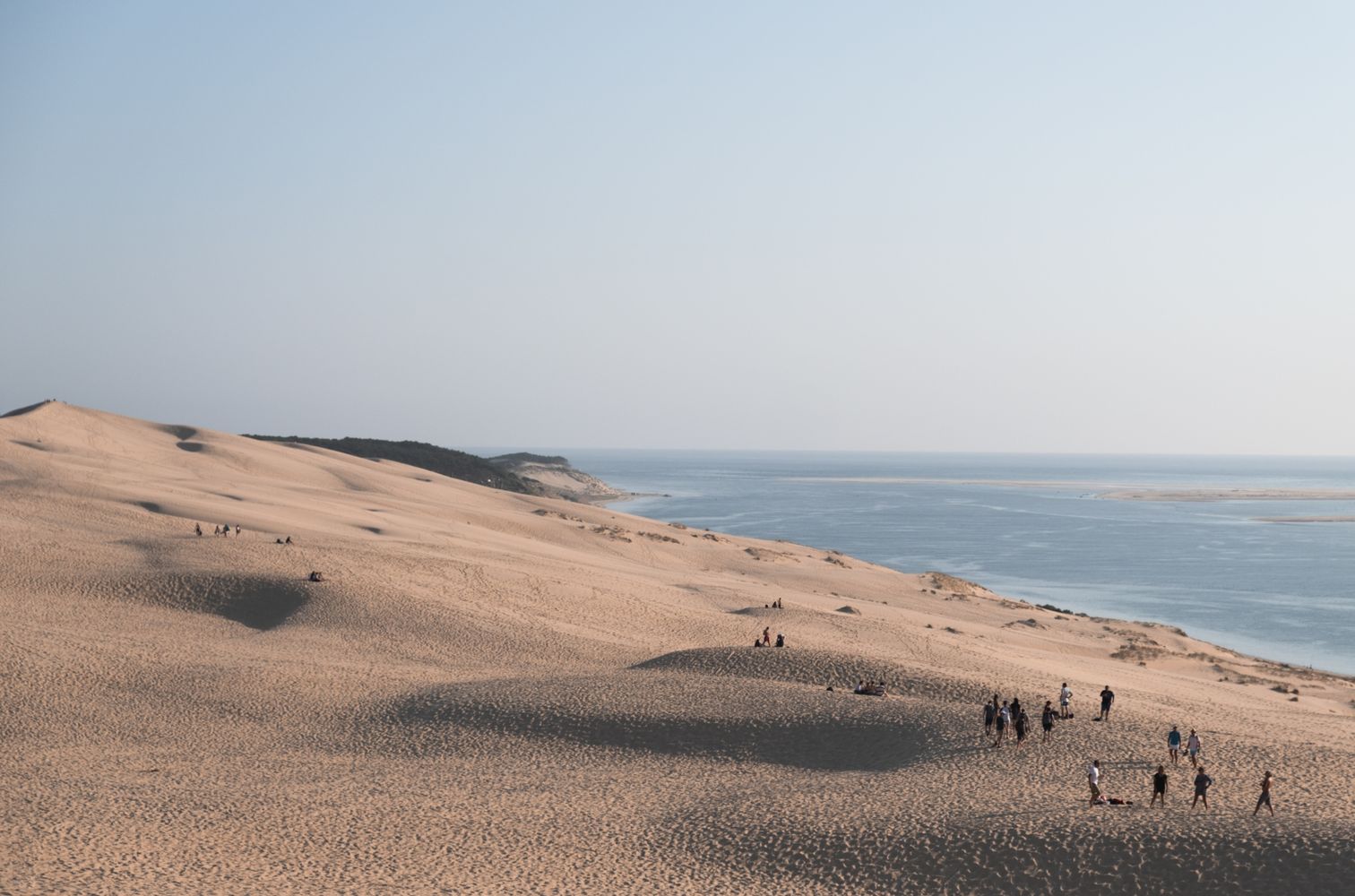 The Dune du Pilat is the tallest sand dune in Europe and it's absolutely worth a visit. It is unlike anything else in Europe! Located on the southwest coast of France, the dune rises to a height of 110 meters. You can hike to the top for breathtaking panoramic views of the surrounding forest, the Atlantic Ocean, and the nearby Banc d'Arguin Nature Reserve. The dune is also a popular destination for sandboarding and paragliding, and visitors can enjoy the nearby beaches and quaint towns along the coast.
Wander the Palace of Versailles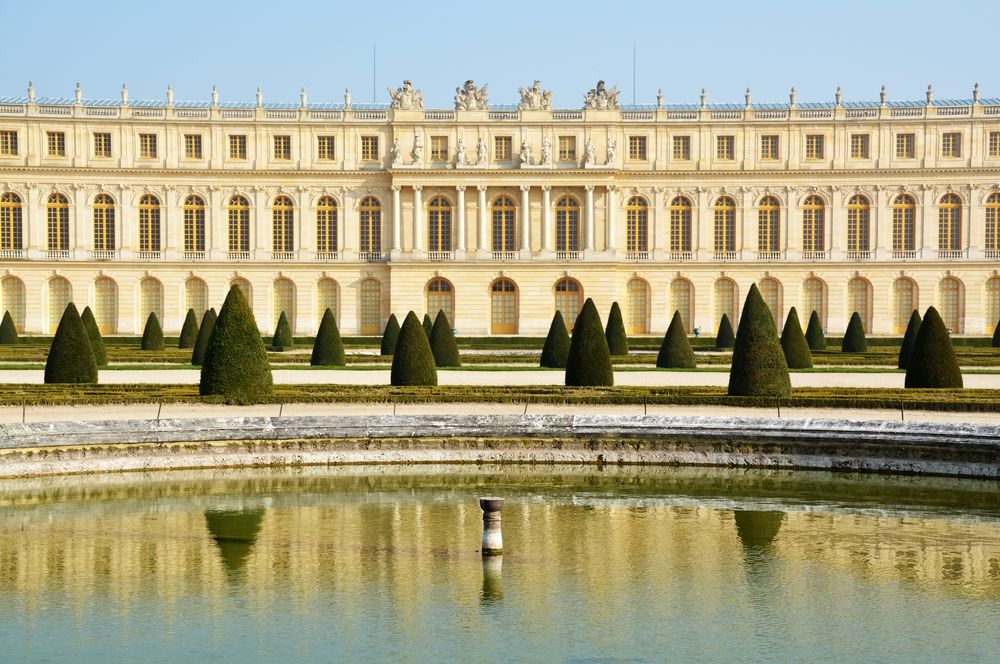 The Palace of Versailles should definitely be on your France bucket list when visiting Europe. This stunning palace was the former home of King Louis XIV and it's full of incredible art and architecture. Tour the grounds, gardens, and the inside of the palace for a truly magical experience.
Explore the Loire Valley Chateaux
The Loire Valley is one of the most beautiful regions in France. This area is full of stunning castles, picturesque villages, and gorgeous vineyards. it is estimated that there are around 300 chateaux in the Loire Valley region of France. Many of these chateaux date back to the Renaissance and have significant historical and architectural value. Some of the most famous chateaux in the Loire Valley include Château de Chambord, Château de Chenonceau, and Château d'Amboise.
Eat Pastries in Paris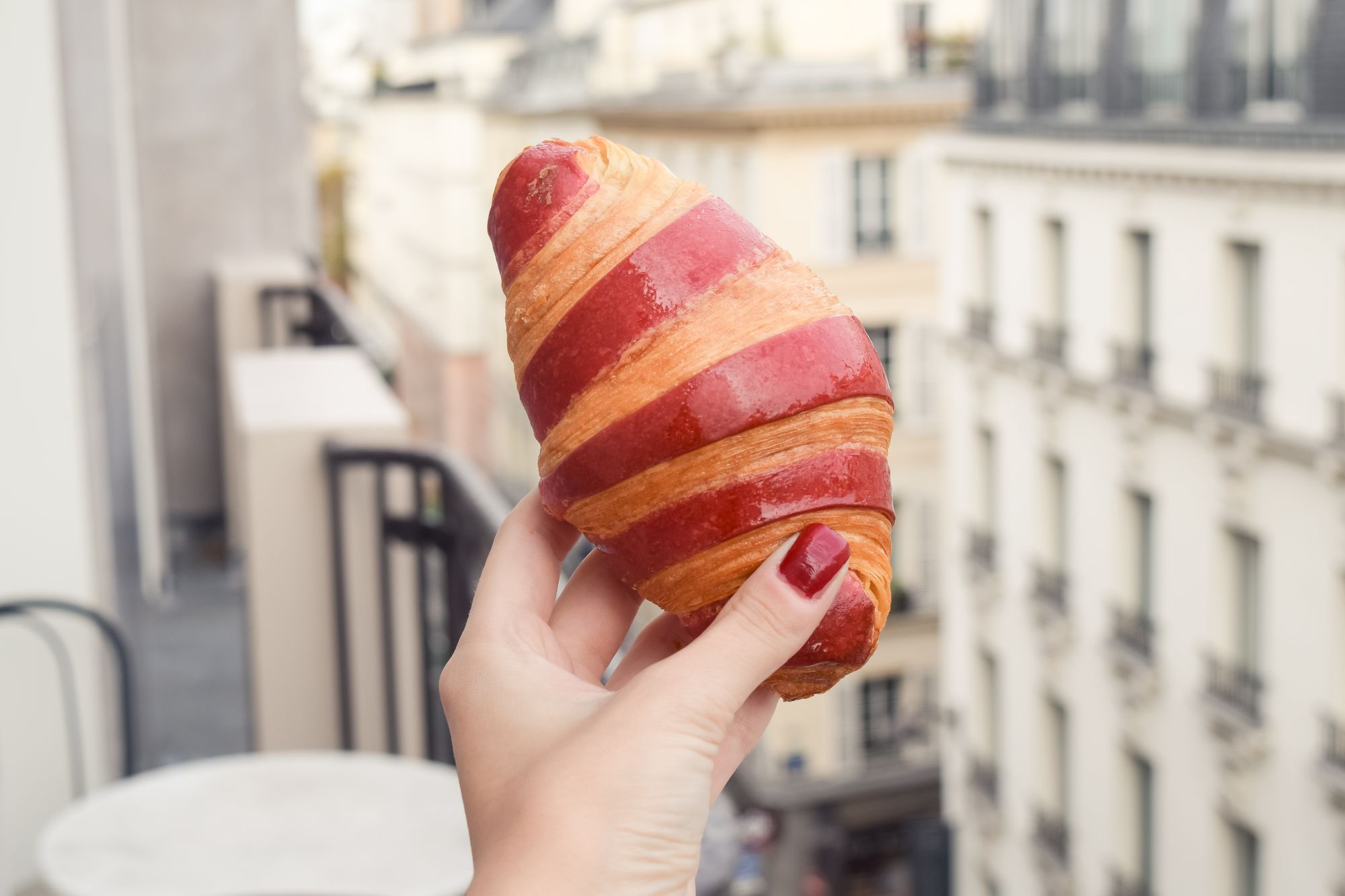 France is known for its delectable pastries including the St. Honoré cake, the éclair, and the millefeuille. Paris is the best place to buy one from a local pâtisserie.
Macarons are an affordable French pastry that you have to try when visiting France. These delicious cookies come in a variety of flavors and are sure to satisfy your sweet tooth.
Drink Champagne in Reims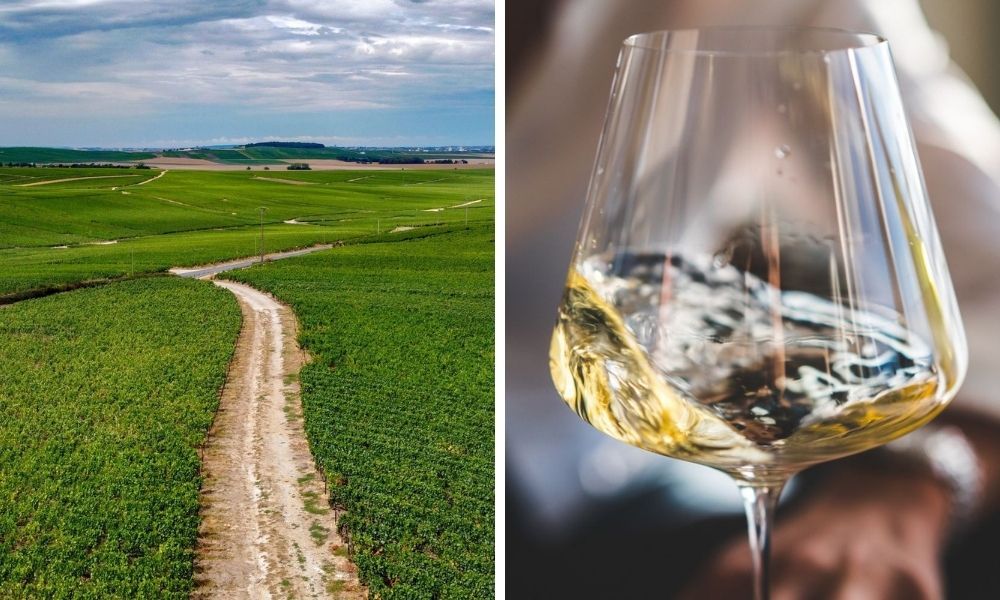 Reims is the capital of the Champagne region and it's worth a visit if you love this bubbly drink. Reims is known for champagne because it is the heart of the Champagne region and the epicenter of France's prestigious champagne houses. The region's unique soil and climate conditions, combined with centuries of winemaking expertise, make it the ideal place to produce high-quality sparkling wine.
Take tours of the region's many champagne houses, such as Moët & Chandon and Veuve Clicquot, and learn about the history and process of champagne production. The city of Reims itself is also steeped in history and culture, with a beautiful cathedral that has been the site of coronations of French kings and queens throughout history.
Visit the Catacombs of Paris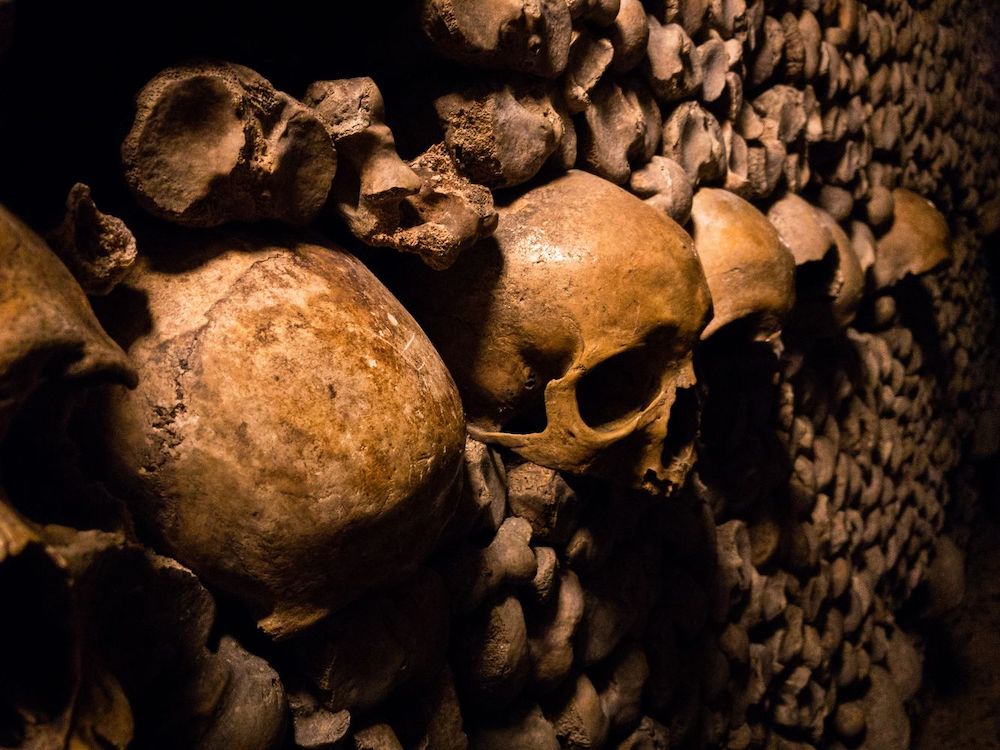 The Catacombs of Paris are a must-see for anyone interested in history. This network of tunnels contains the remains of over 6 million people and it's a spooky experience. This underground ossuary is surprisingly located directly in Paris, France, and the Catacombs provide a fascinating insight into the city's past through underground tunnels and chambers that are filled with skeletal remains. The Catacombs were created in the late 18th century as a solution to the overcrowding of Paris's cemeteries, and the bones were transferred to the abandoned quarries beneath the city.
Explore Saint-Jean-de-Luz
Located in the Basque country of southwestern France, the town of Saint-Jean-de-Luz was once an important fishing port and a center for Basque culture. In the 17th century, it gained even greater significance as the site of the marriage of King Louis XIV of France to the Spanish Infanta Maria Theresa. Today, you can explore the town's historic streets and buildings, including the church where the royal wedding took place.
Visit the Louvre Museum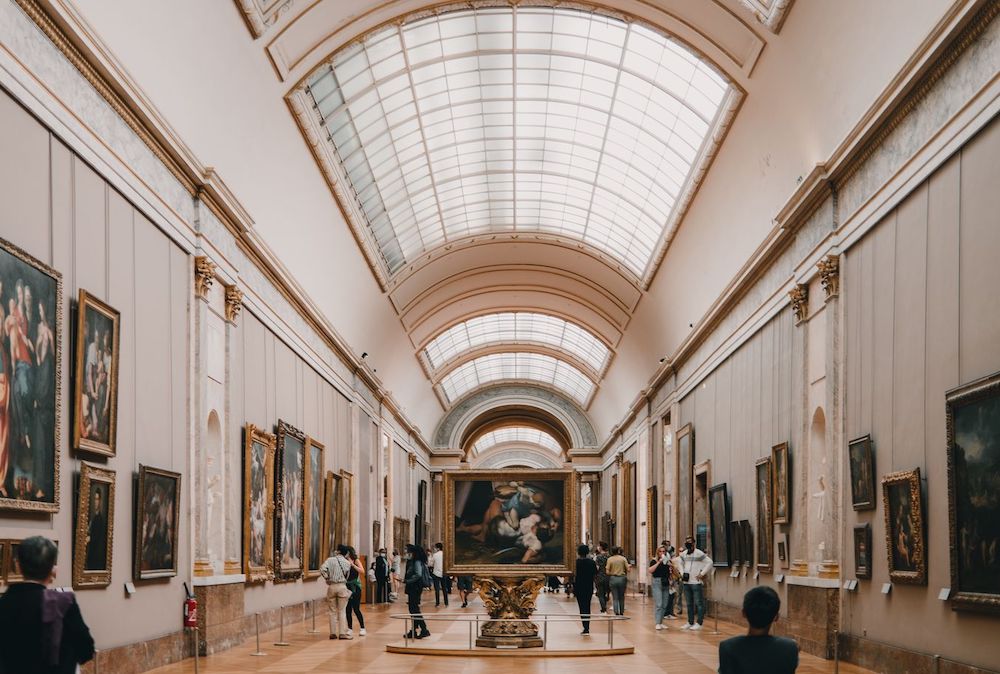 The Louvre Museum is one of the most famous museums in the world and its world-class art collection – including the Mona Lisa itself – is a must-visit. The Louvre has a priceless, incredible collection of art and artifacts, spanning over 9,000 years of human history. It is one of the world's largest and most visited art museums, with over 38,000 objects on display like ancient Egyptian artifacts, Greek and Roman sculptures, and masterpieces from the Renaissance and Baroque periods. The Louvre's historic building is also a work of art itself, with its iconic glass pyramid entrance and beautiful architecture.
Surf the Atlantic Waves in Hossegor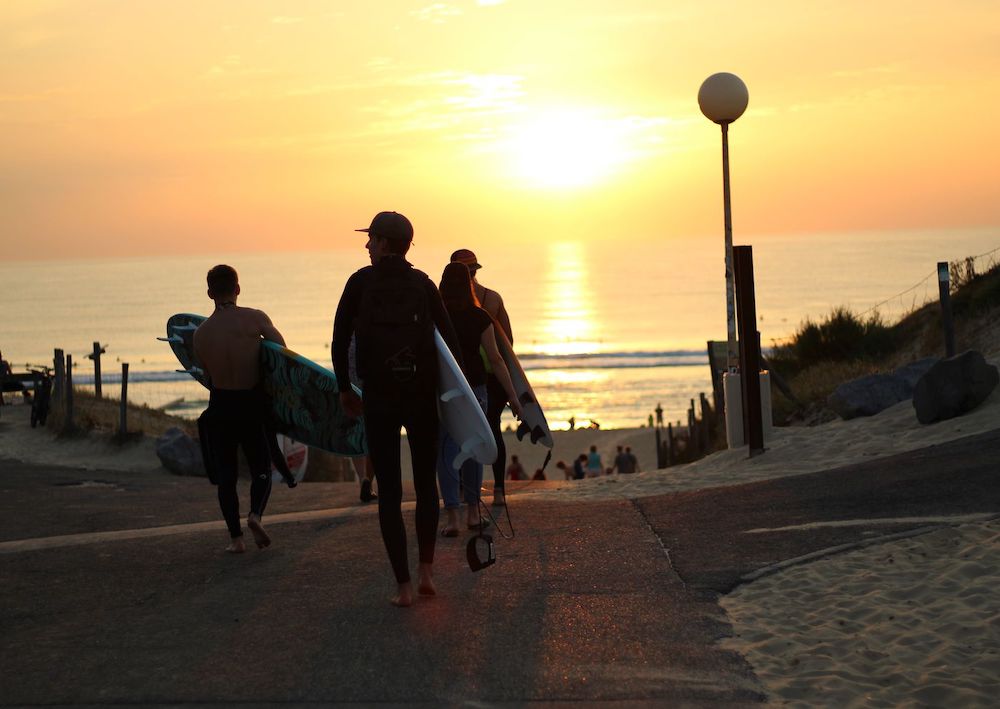 Hossegor is a surf town located on the Atlantic coast of France. This town is famous for its huge waves and it's a fantastic place to surf. The town is home to several world-famous surf breaks, including La Graviere and La Nord, which offer powerful and challenging waves that attract surfers from around the world. The town also hosts several international surfing events throughout the year, including the Quiksilver Pro France, which attracts some of the world's best surfers.
Visit the Pont du Gard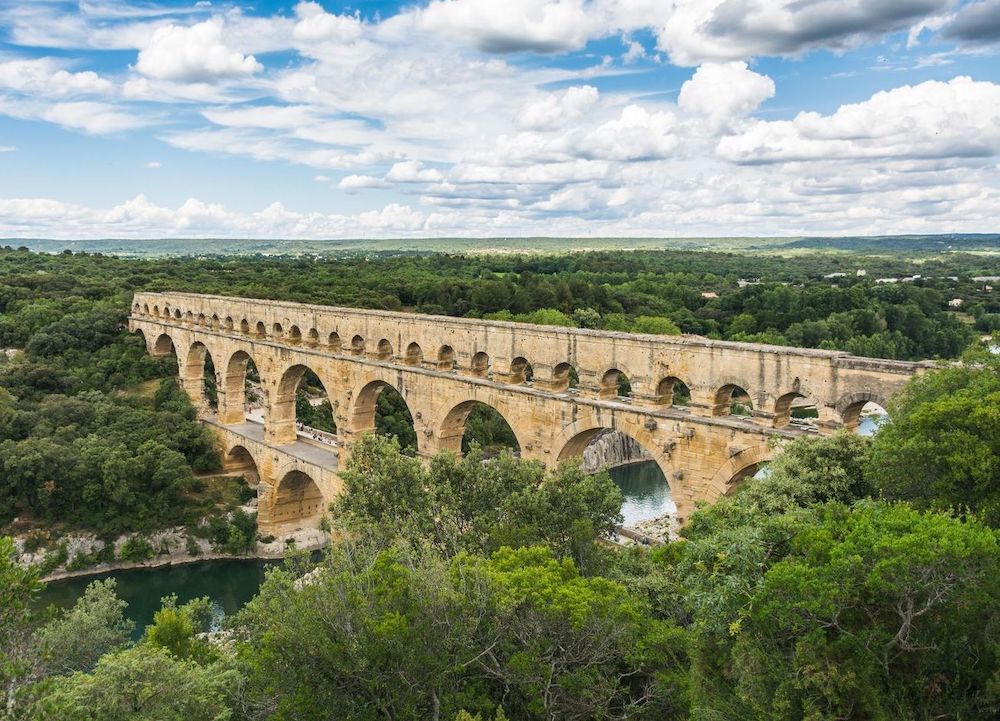 The Pont du Gard is a Roman aqueduct that is now a World Heritage Site. This engineering marvel is worth a see. Pont du Gard is significant for its historical and architectural importance as a well-preserved Roman aqueduct bridge located in the south of France. Built in the first century AD, the bridge is an impressive feat of engineering that was used to transport water from the Eure Spring to the Roman colony of Nemausus (present-day Nîmes). It spans over 275 meters and stands at a height of 49 meters, making it one of the most iconic and well-preserved Roman aqueducts in the world.
Vacation like Royalty in Biarritz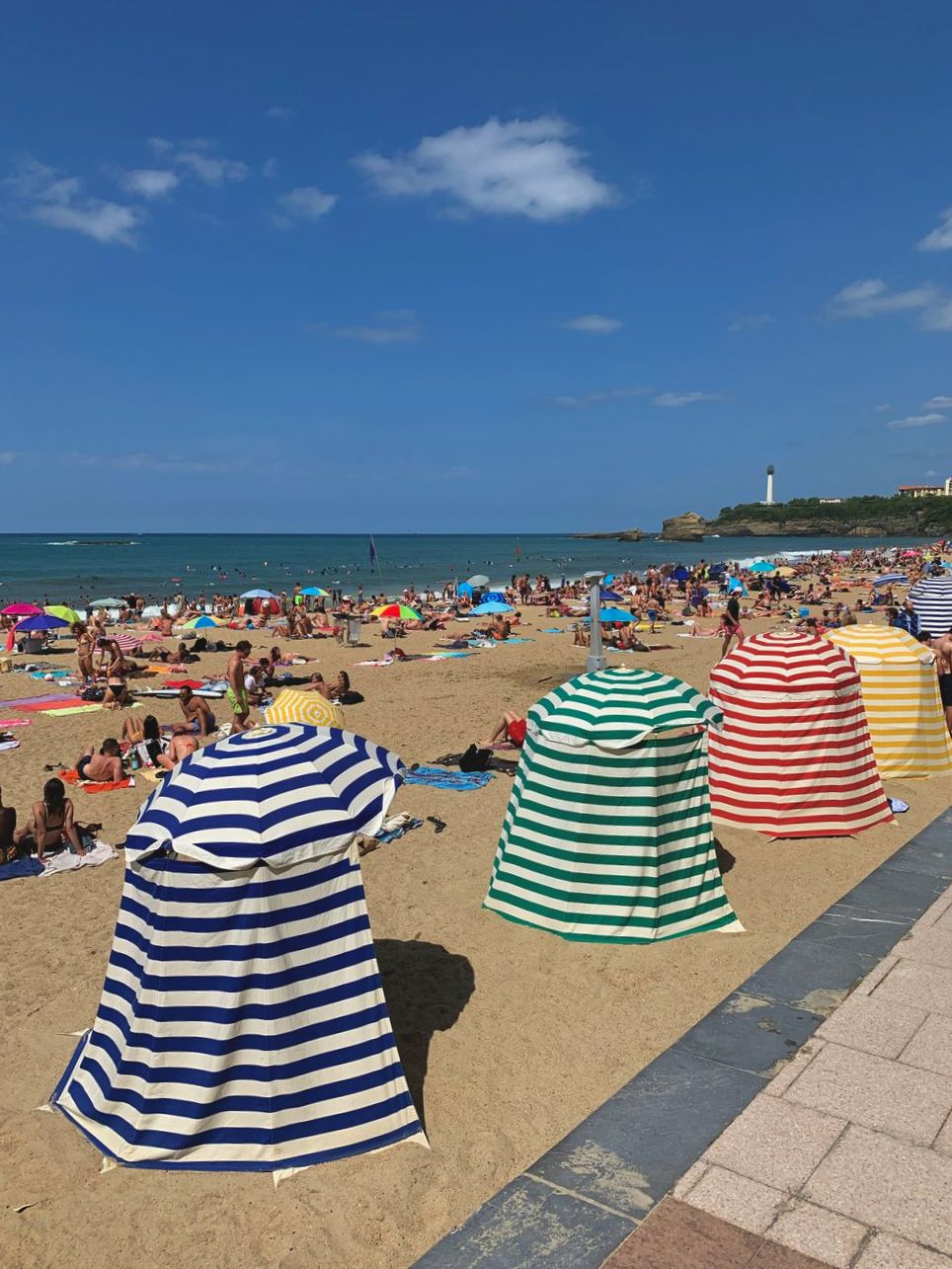 Biarritz is a luxurious seaside town located on the French Basque coast. This town was once a favorite vacation spot of European royalty and it's now a popular tourist destination. Several royals have vacationed in Biarritz, including Empress Eugenie, the wife of Napoleon III, who fell in love with the town and played a significant role in its development as a fashionable seaside resort. In the late 19th and early 20th centuries, Biarritz became a popular vacation spot for European royalty and aristocrats, including Queen Victoria, King Edward VII of England, and Alfonso XIII of Spain. The town's grand architecture, luxurious hotels, and beautiful beaches continue to attract visitors from around the world. It's perfect for experiencing the glamour and history of the Belle Epoque era.
Climb to the Top of Notre Dame Cathedral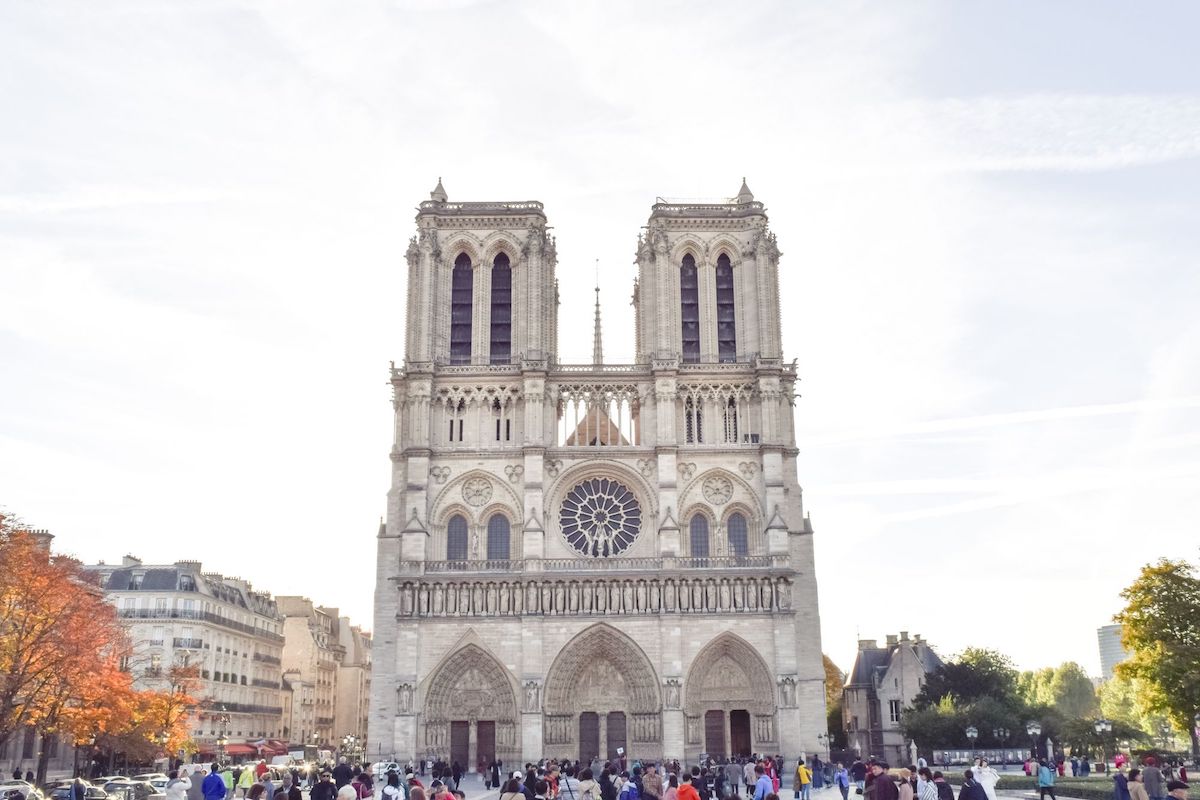 Notre Dame Cathedral is one of the most famous buildings in France and offers widespread views from central Paris. Notre Dame Cathedral is one of the most iconic and well-known landmarks in Paris, France, and the world. The cathedral, which dates back to the 12th century, is a masterpiece of Gothic architecture, featuring stunning stained-glass windows, towering spires, and intricate stone carvings. It has been the site of many significant events throughout history, including the coronation of Napoleon Bonaparte and the beatification of Joan of Arc. The cathedral has also been a center of French culture and history, inspiring numerous works of art, literature, and music, including Victor Hugo's famous novel "The Hunchback of Notre Dame." Be sure to climb to the top of the cathedral for stunning views of Paris when it reopens!
Visit at Least One French Chateau
France is full of beautiful chateaux that were once private residences for the French nobility. Many of these chateaus have been sold to the state or local government and they now offer tours of their stunning grounds and gardens.
You can find dozens of breathtaking chateaux in France, but one, in particular, stands out. The Château de Chambord is a must-see for any history lover. This massive castle was built in the 16th century and is one of the most popular tourist experiences in France.
Go up the Arc de Triomphe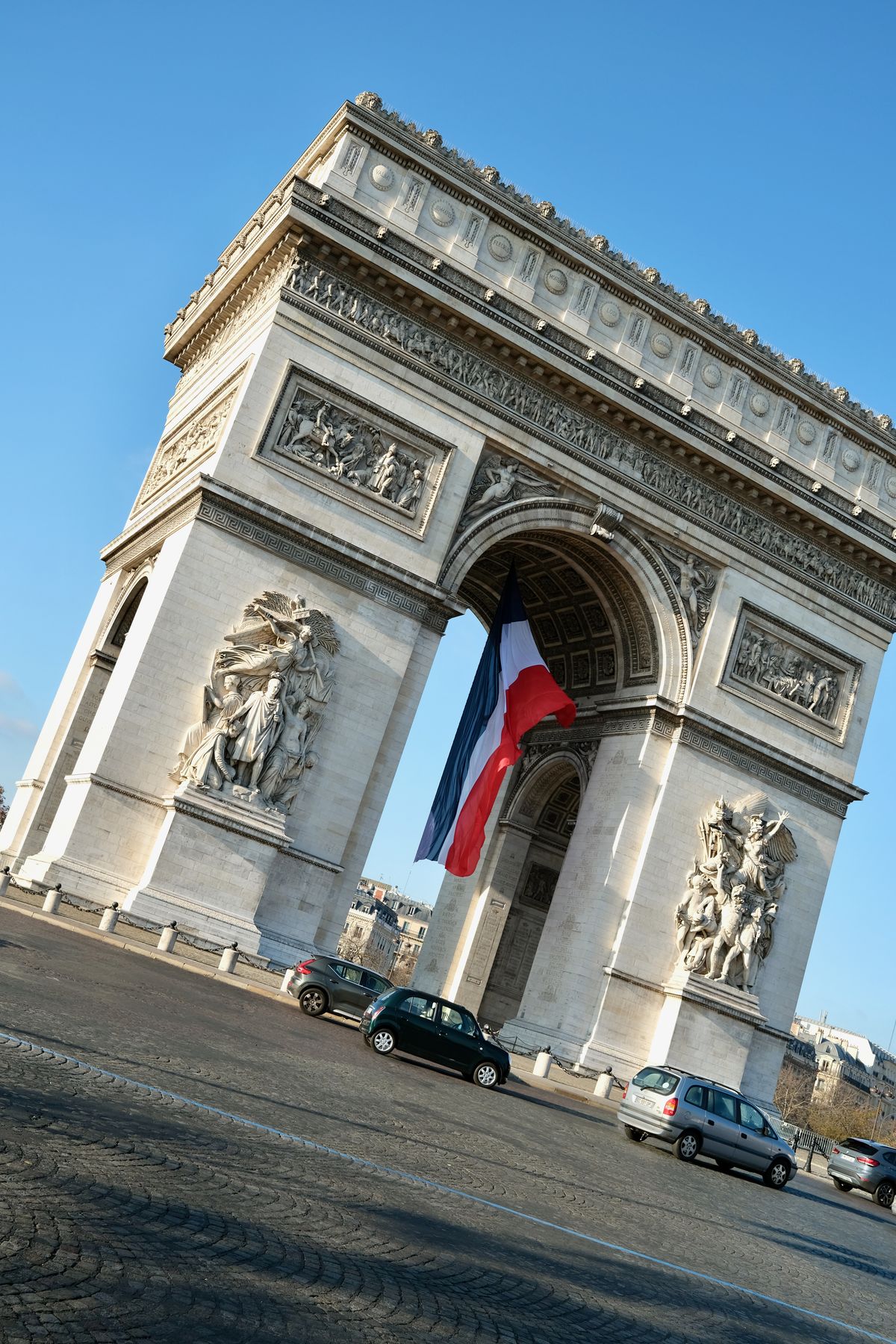 The Arc de Triomphe is one of the most famous monuments in France. This triumphal arch, which was commissioned by Napoleon Bonaparte in 1806, stands at the center of the Place Charles de Gaulle and commemorates France's military victories and fallen soldiers during the French Revolutionary and Napoleonic Wars. The arch's beautiful design features intricate sculptures and reliefs that celebrate France's triumphs, and its central location offers a breathtaking view of Paris's famous boulevards, including the Champs-Elysées.
Tour the Louis Vuitton Foundation
The Fondation Louis Vuitton is a contemporary art museum located in a park just outside western Paris. This museum was founded by the luxury fashion brand Louis Vuitton and has regular exhibitions by talented artists.
Visit Monet's Gardens in Giverny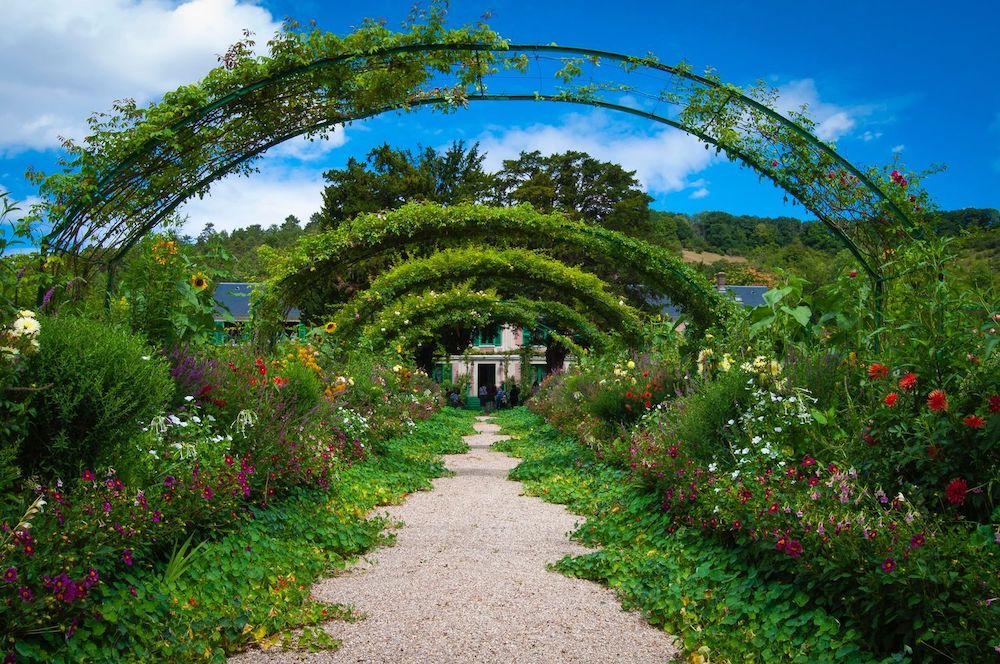 Giverny is a small town located just outside of Paris. This town is famous for being the home of Claude Monet, which gave him inspiration for some of Monet's most famous paintings. Located in the small town of Giverny, France, the gardens were designed and cultivated by Monet himself and feature an incredible array of flowers, plants, and water features. Explore the gardens and see the famous Japanese bridge and water lily pond that inspired Monet's most iconic paintings. Enter inside Monet's charming home and studio, which have been preserved as they were during the artist's lifetime. The Gardens in Giverny is an unforgettable destination for anyone interested in art, history, and nature, offering a unique and immersive experience that transports visitors back to the heyday of Impressionism.
Explore Mont-Saint-Michel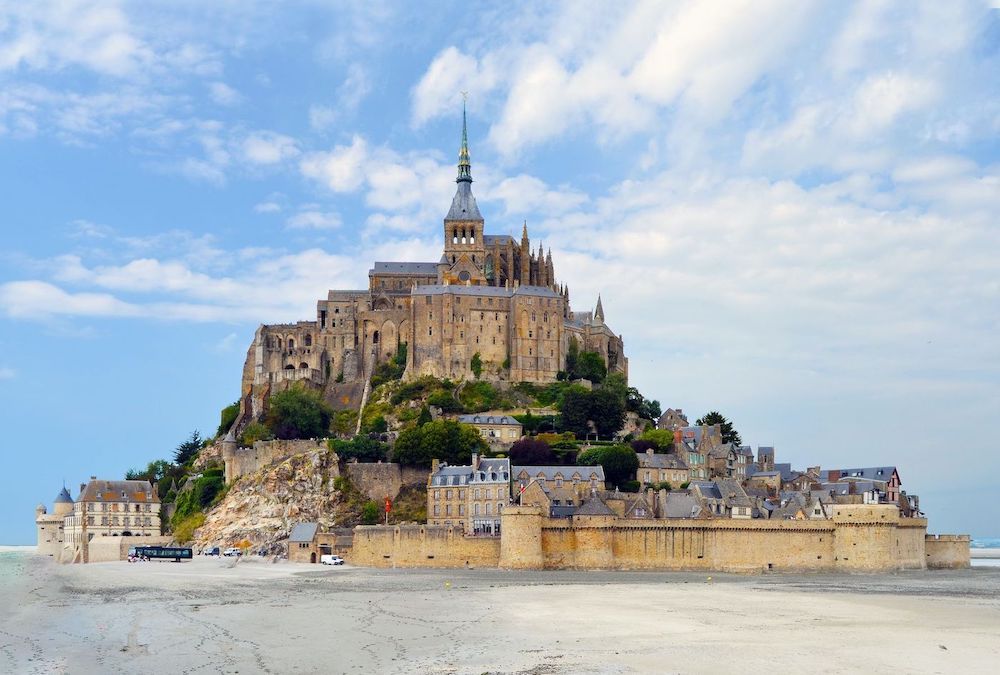 Mont-Saint-Michel is a small island located off the coast of France home to a medieval abbey that draws thousands every year. This well-preserved medieval monastery was built in the 8th century and served as a center of religious and cultural life throughout the Middle Ages. Its stunning architecture features a beautiful Gothic abbey and a towering spire that can be seen from miles away. Explore the monastery, its stunning gardens, and the charming village that surrounds it. The site's unique location on an island that is only accessible during low tide adds to its allure as a medieval French experience.
See a French Cabaret Show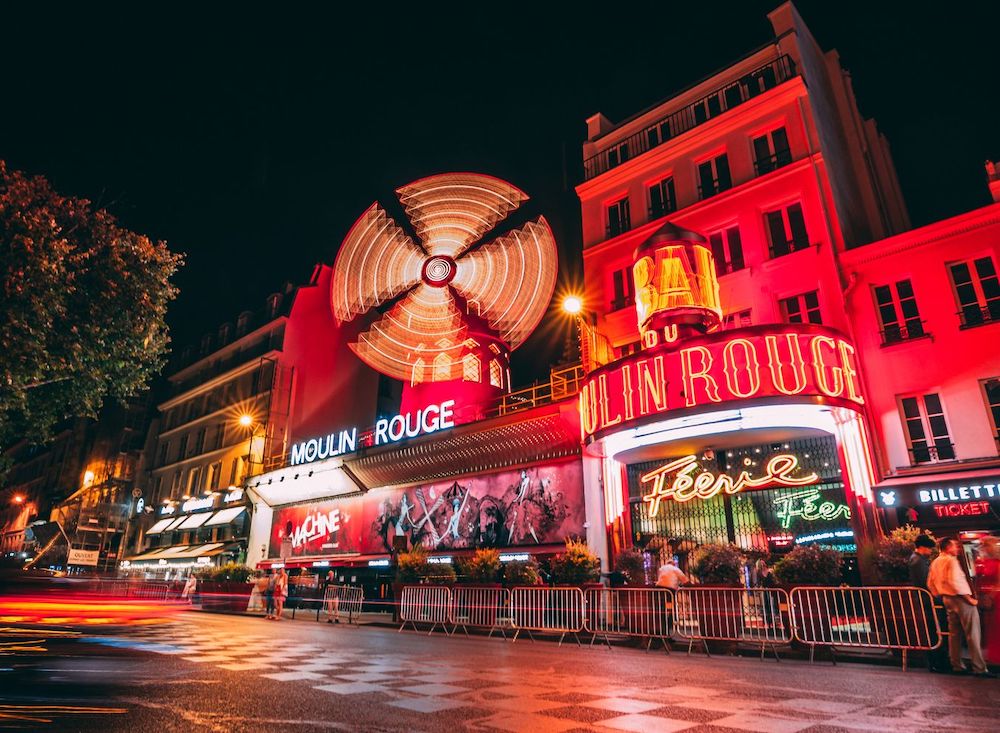 Cabarets have a long and rich history in France, dating back to the 19th century and featuring a variety of performances, including music, dance, and comedy. Enjoy a night of entertainment that is unlike anything else, featuring stunning choreography, dazzling costumes, and incredible music.
The Moulin Rouge is the most famous cabaret show in Paris. This popular show has been running for over 130 years! Crazy Horse Paris is another high-end cabaret show in Paris that features beautiful female dancers. This popular show is a must-see while in the capital city.
See a French Theater Play
The Comédie Française de Paris is France's national theater company. This theater offers performances of classic French plays as well as more modern productions. Founded in 1680, the theater has a rich history of producing and performing classic French plays and has been home to some of the greatest actors and playwrights in French history. The theater's repertoire includes plays by famous French writers such as Molière, Racine, and Victor Hugo, as well as contemporary works.
Celebrate Fête de la Musique
Fête de la Musique is a music festival that takes place every year on the summer solstice June 21st. This festival features live music in public spaces all over France. It is France's way of celebrating the art of music.
Watch the Tour de France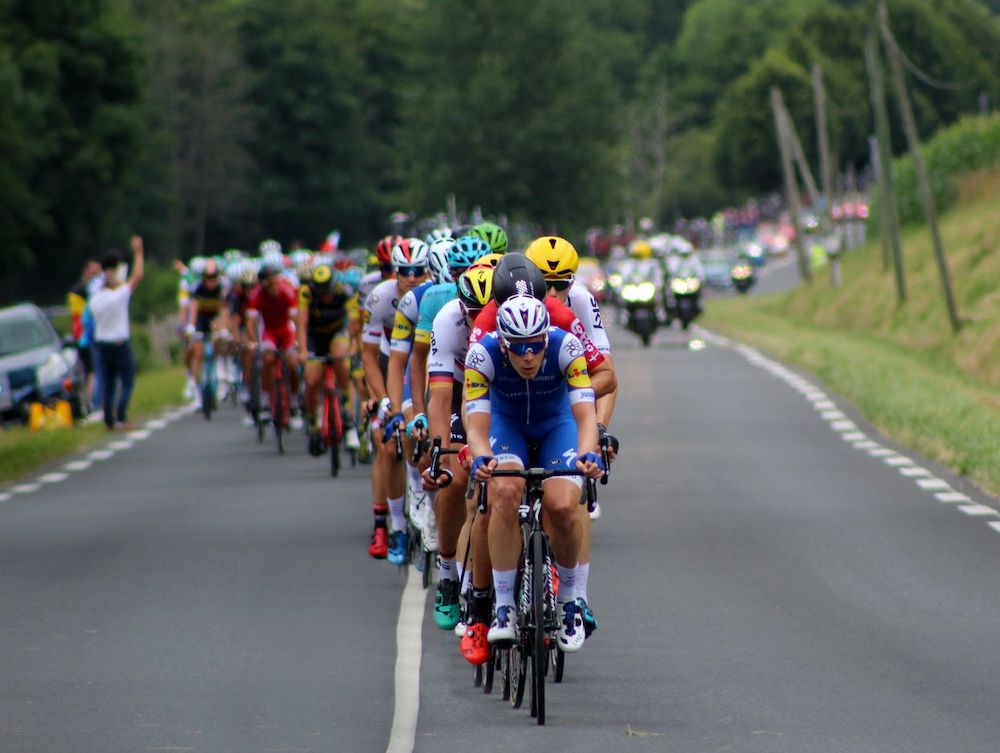 The Tour de France is a world-famous bike race that takes place every year in France. This race is a must-see for any sports fan. The annual bicycle race, which takes place over the course of three weeks in July, covers over 3,500 kilometers. Spectators can witness the race firsthand, cheer on their favorite cyclists, and enjoy the atmosphere!
Make Perfume in Grasse
Grasse is a small town located in the south of France. This town is famous for its perfume industry and it's a terrific place to buy, make, or try French perfumes.
Citadel of Carcassonne
The Citadel of Carcassonne is a medieval fortress located in southern France. This fortress is a UNESCO World Heritage site and it's well worth a trip! This medieval fortified city's walls, towers, and buildings date back to the Middle Ages and offer a fascinating glimpse into the life and culture of medieval France. The city is located in the Languedoc-Roussillon region.
See the Cliffs of Etretat in Normandy
The Cliffs of Etretat are located in Normandy, France. These cliffs are popular tourist destinations and offer stunning views of the French coastline.
Discover the Fairytale Towns of Alsace
Colmar is a charming fairytale town located in the Alsace region of France. This town is full of half-timbered houses and is worth a visit around Christmas to see the lovely Christmas markets. The Christmas markets of Alsace are some of the most popular in France. These markets offer a wide variety of holiday-themed items and are the perfect place to do your Christmas shopping in December!
Shop the French Food Markets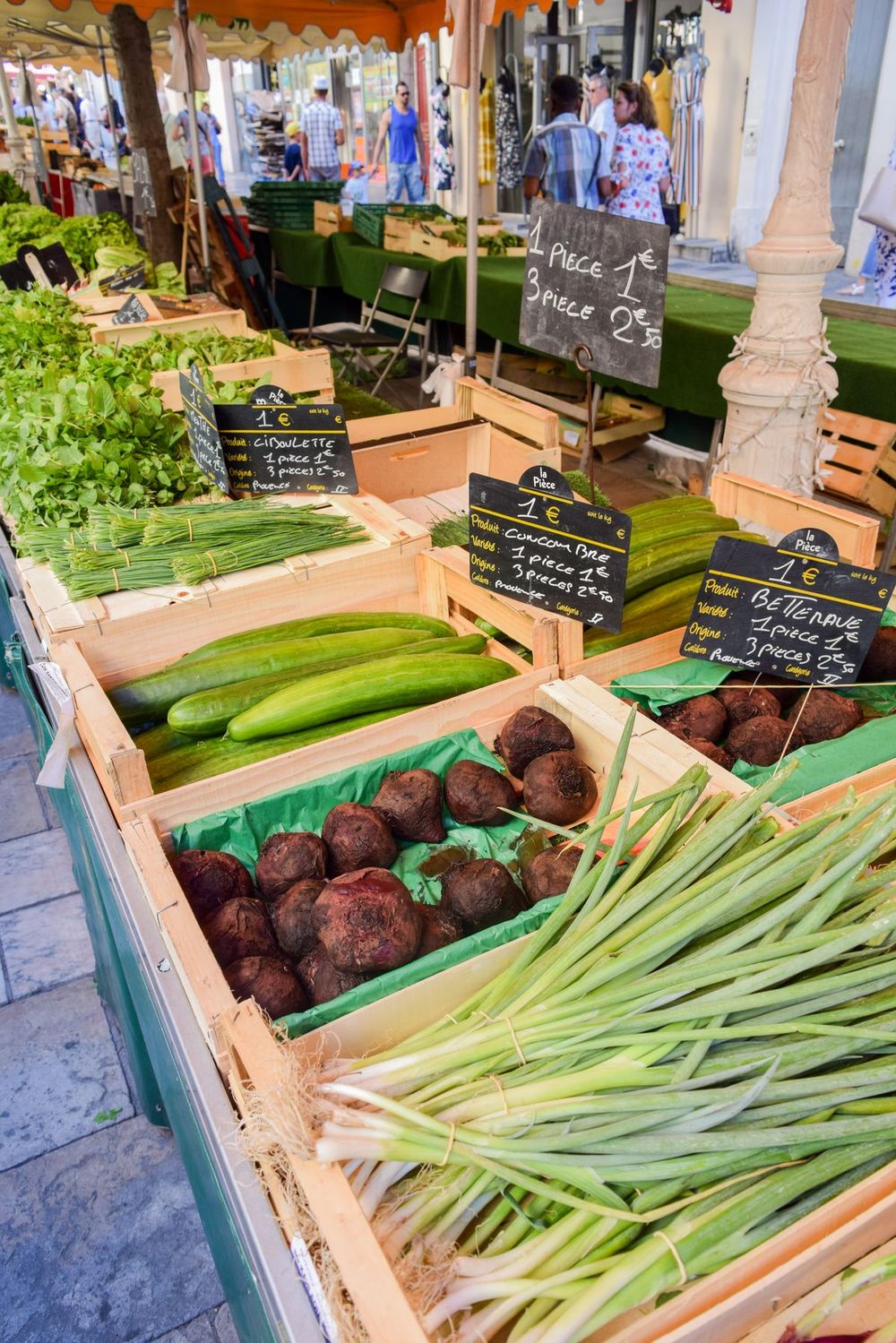 France is renowned for its food and there are markets all over the country where you can buy fresh local produce. These markets are great places to stock up on groceries or to find a unique gift. The Marché du Cours Saleya is a famous French food market in Nice, France. Aix-en-Provence has another famous daily food market in Place Richelme.
Buy Antiques in L'Isle-sur-la-Sorgue
L'Isle-sur-la-Sorgue is a quirky town in the south of France. This town is known for its antiques and there are a number of shops and markets where you can find great deals on vintage items.
Visit the Roman Amphitheater of Nîmes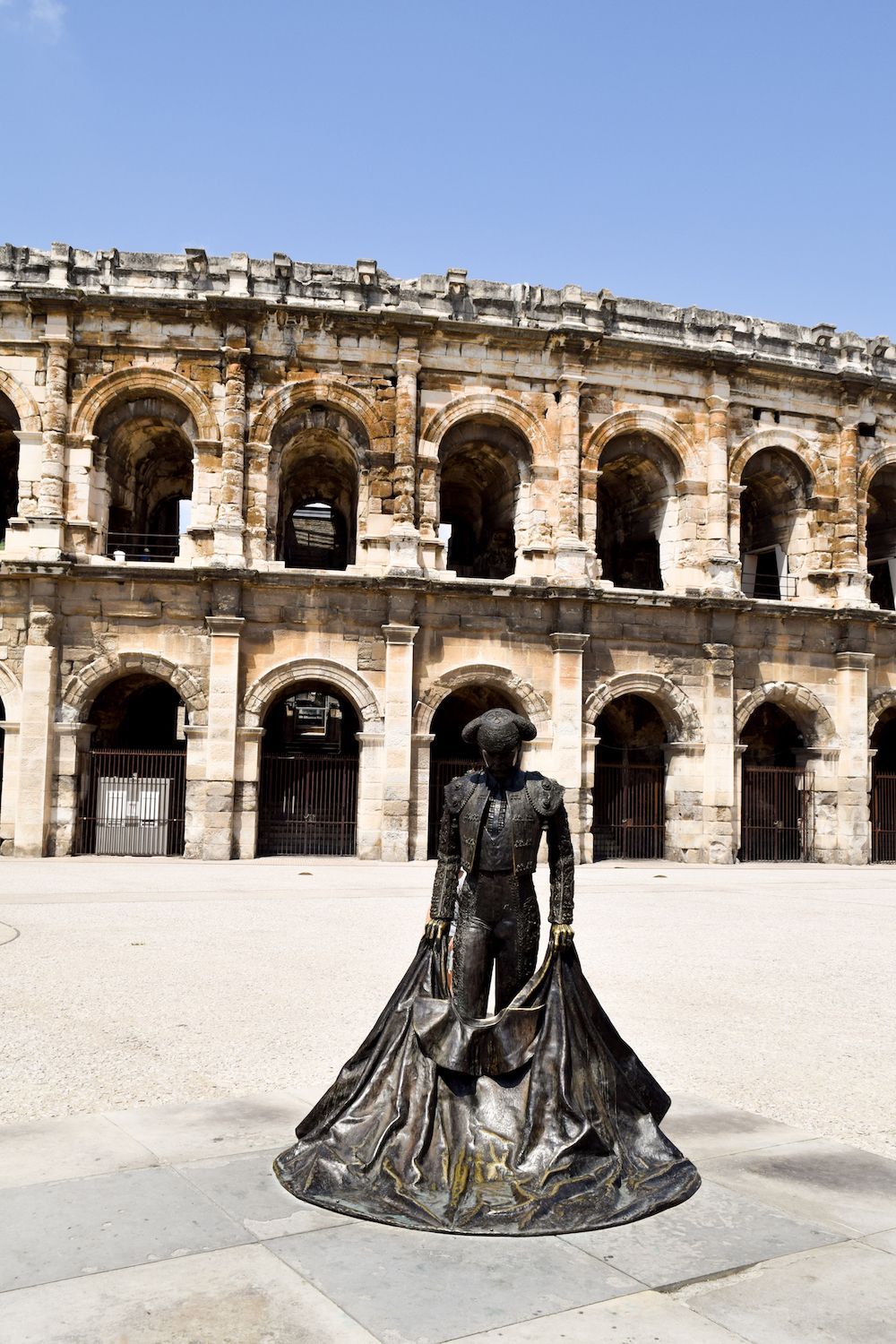 The Roman Amphitheater of Nîmes is a well-preserved Roman ruin located in southern France. This amphitheater is one of the best-preserved Roman ruins in the world and it's a fabulous place to learn about France's history.
Ski the French Alps from Courchevel
The French Alps are a must-see for any nature lover. This mountain range offers stunning views and great hiking trails for the adventurer in you. Courchevel is a ski resort located in the French Alps. This resort offers a wide variety of ski trails and it's a splendid place to spend your winter vacation.
Visit the Mer de Glace in Chamonix
The Mer de Glace is a glacier located in the French Alps. As the largest glacier in France, located in the Mont Blanc massif in the French Alps, the glacier stretches for over seven miles and has an average depth of 200 meters, making it an impressive and awe-inspiring natural wonder. This glacier is one of the most popular attractions in France and it's a wonderful place to hike or take a cable car ride.
Picnic on the Banks of the Seine River
Parisians love to enjoy baguettes, wine, cheese, and fruits amongst friends while sitting on the cobblestone edge of the Seine River. This is one of the most local experiences you can have and that's why it deserves a spot on your France bucket list!
Eat Oysters in Arcachon
Arcachon is a town located in southwestern France, which provides the perfect environment for oyster farming. The town has been producing oysters for over 150 years and is now one of the most famous oyster-farming regions in the world. There are penty of beachside restaurants where you enjoy this local seafood.
Bike the Canal du Midi
The Canal du Midi is a canal located in southern France and stretches from Toulouse to Sète. The Canal du Midi is a UNESCO World Heritage site that stretches for over 240 kilometers! It is a popular destination for cyclists and it's a great way to see the countryside. The route is relatively flat and easy to navigate, making it accessible to cyclists of all levels.
Take a Hot Air Balloon Ride
Did you that hot air balloons were invented in France by the Montgolfier brothers? The first manned hot-air balloon flight took place in 1783. Since then, hot air balloons have become an important part of French culture and history, with numerous festivals and events celebrating the art and science of hot air ballooning. Take a hot air balloon ride in France and celebrate their accomplishment!
Kayak the Gorges du Verdon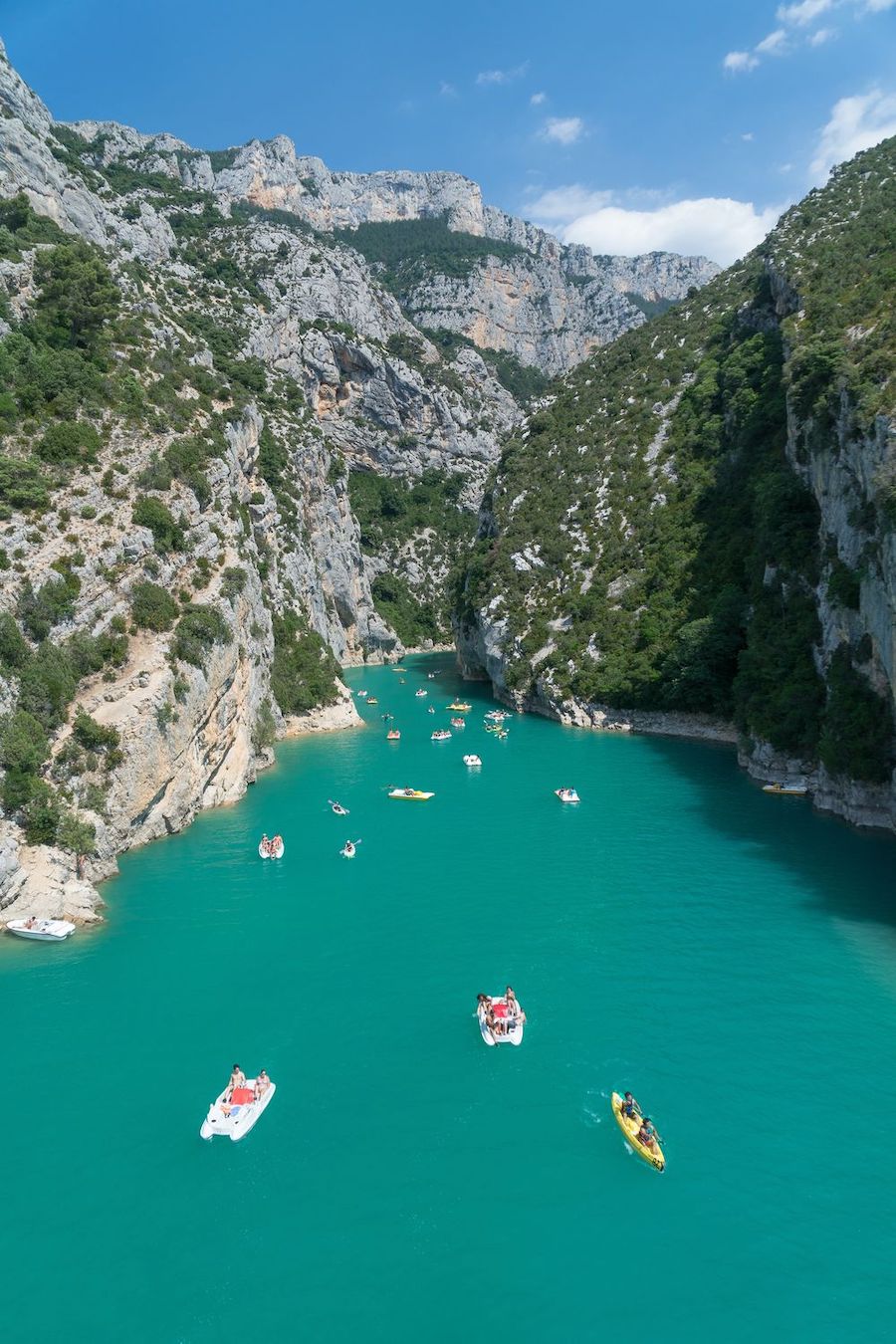 The Gorges du Verdon is a stunning canyon located in southeastern France, and it offers some of the most spectacular and thrilling kayaking experiences in Europe. The Verdon River runs through the canyon, creating rapids and waterfalls that make for an exciting and challenging kayaking adventure.
Try Mustard in Dijon
Mustard has been produced in the Dijon region since the Middle Ages, but it wasn't until the 19th century that Dijon mustard became popular throughout France and Europe. The distinctive taste of Dijon mustard comes from using brown mustard seeds and verjuice, a type of acidic juice made from unripe grapes. The mustard is known for its sharp, pungent flavor and is a popular condiment for a wide variety of dishes. Today, Dijon mustard is exported all over the world and is an essential ingredient in many traditional French dishes, such as coq au vin and vinaigrette dressing.
Visit Menton's Lemon Festival in Summer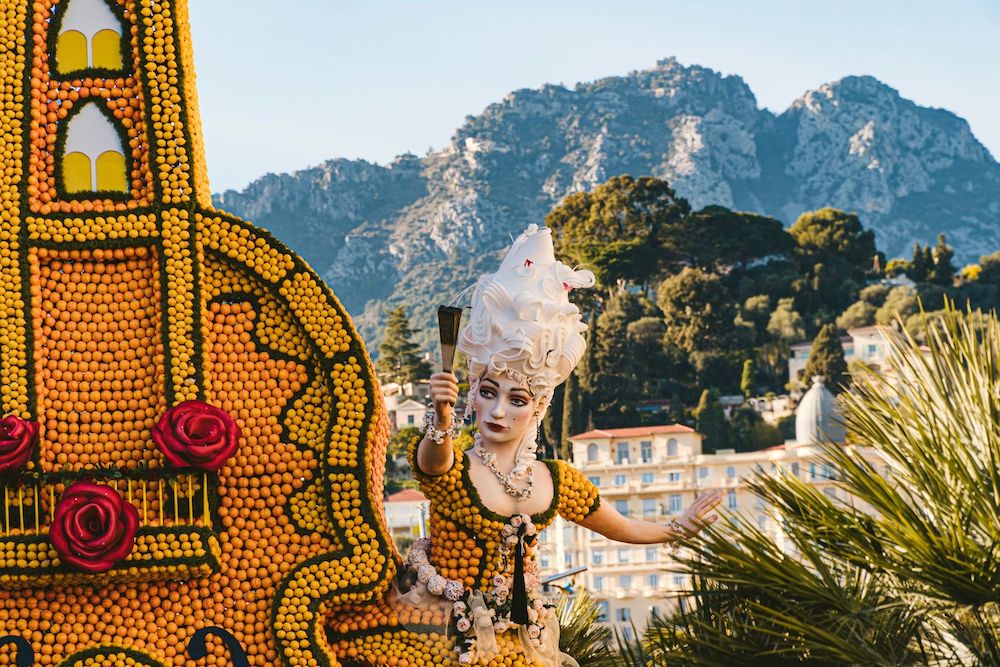 The Lemon Festival of Menton is famous for its unique and vibrant celebration of the lemon, which is one of the most important crops in the region. The festival takes place annually in Menton, a town on the French Riviera, and features colorful parades, stunning floral displays, and impressive sculptures made entirely out of lemons and oranges. The festival dates back to the late 19th century. Visit the famous lemon orchards, taste delicious lemon-based dishes and drinks, and enjoy the lively atmosphere of the festival.
Have a Spa Day in La Roche-Posay
La Roche-Posay is a small village located in central France. This town is home to several thermal springs and the Centre Thermal is a great place to relax and rejuvenate. The renowned skincare brand La Roche-Posay was founded here centuries ago. The La Roche-Posay springs are known to have therapeutic properties and could ease any skincare issues you may have.
See Prehistoric Art at the Lascaux Caves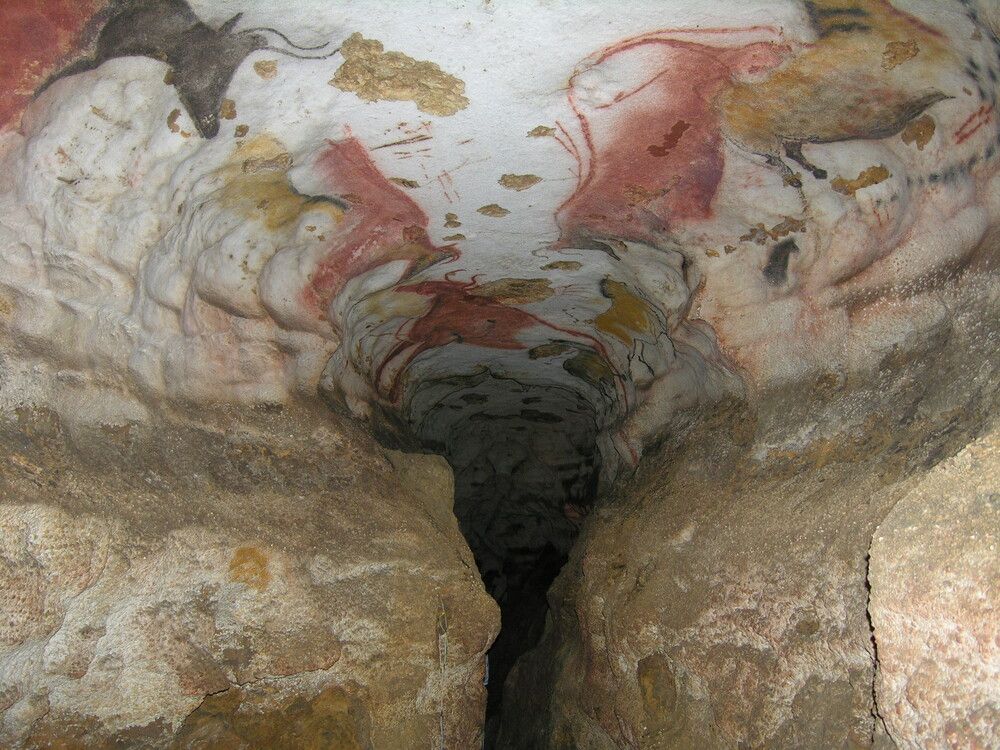 The Lascaux Caves are a series of caves with prehistoric drawings located in southwestern France. These caves contain prehistoric writings and art and they are a UNESCO World Heritage site! Located in the Dordogne region of France, they are one of the most well-preserved and extensive collections of prehistoric cave art in the world. They were discovered in 1940 and contain some of the earliest and most complex examples of human artistic expression. Covered with intricate paintings of animals, people, and geometric shapes, dating back to the Upper Paleolithic era, around 17,000 years ago. The paintings offer a mesmerizing glimpse into the lives, beliefs, and culture of prehistoric humans.
Take a Hike in the Pyrenées Mountains
The Pyrenées are a mountain range located between France and Spain. This mountain range is a top spot for hiking. The mountain range stretches for over 430 kilometers along the border between France and Spain and features some of the most breathtaking scenery in Europe, including rugged peaks, deep valleys, and sparkling lakes. The Pyrenees offer a wide variety of hiking trails, ranging from easy and accessible to challenging and remote, and are a popular destination for hikers of all levels.
Which one of these items made it onto your France bucket list?