The best pastries in Paris are hard to narrow down. Paris is a city which is known for its delectable sweet treats which you can find at your local boulangerie or patisserie! So what do I recommend you try during your next trip to Paris? Well, here are several of my favorite pastries to try in Paris at least once!
Paris has a very long history of baking sweet treats. Many people travel from all over the world to experience the delicious taste of French baked goods. You can find the best pastries in high-end patisseries, or even your local boulangerie. It all depends on your preferences and willingness to explore. While some luxurious pastries can be as much as 10€ or more, you can definitely find Parisian pastries on the lower end of about 3-4€ at your local pastry shop.
Check out my list of the best patisseries in Paris for my recommendations.
Tarte Chocolat
This chocolate tart is simple and divine. The one in the photo comes from Eric Kayser, a high-quality boulangerie with locations throughout Paris, and even in NYC! The tarte chocolat is a fabulous choice for chocolate lovers in Paris!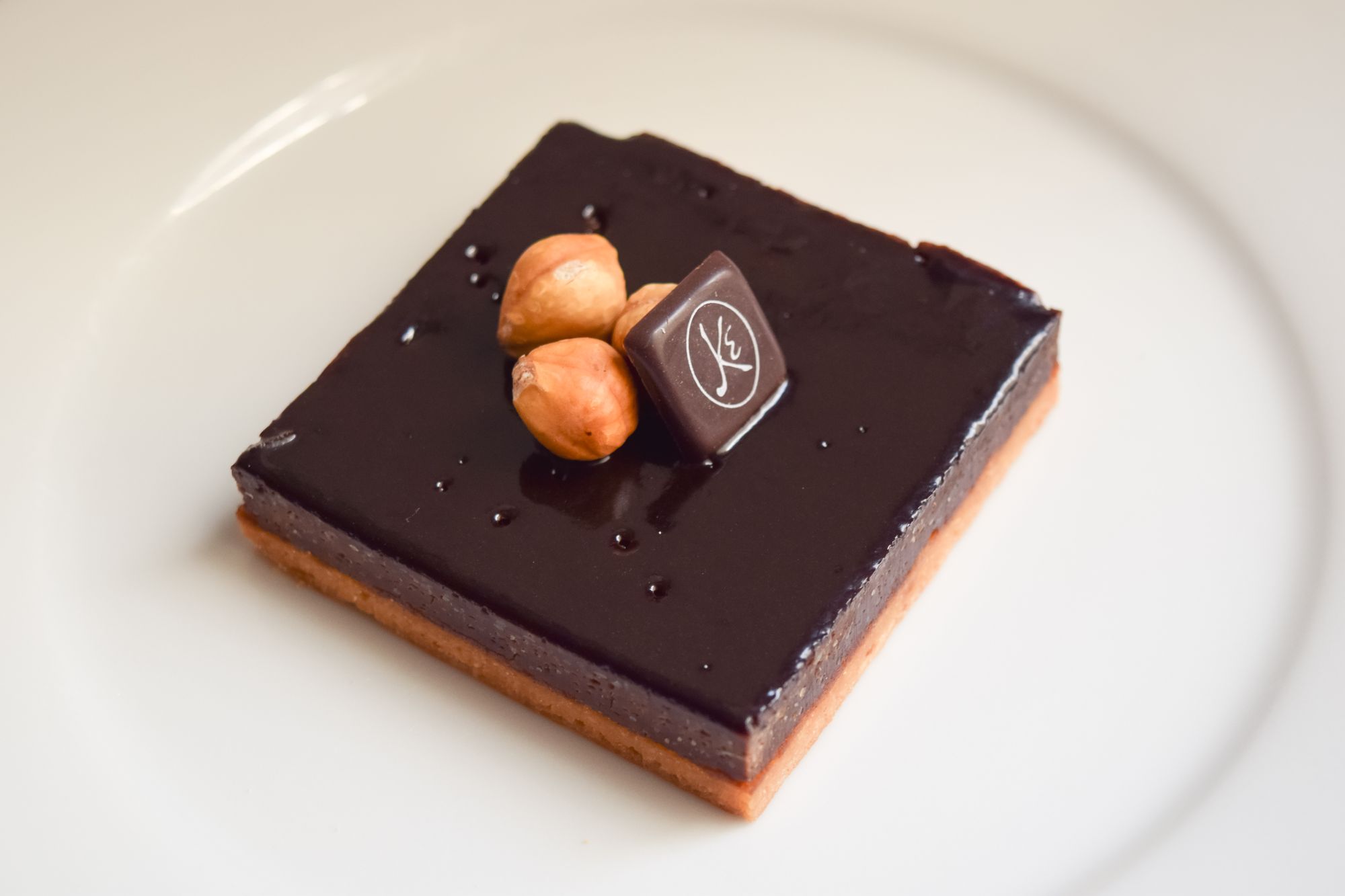 Ispahan
I'll never forget the first time I tried an Ispahan, sitting on the banks of the Seine during a hot July day! Since then, the Ispahan has been my patisserie of choice. It comes from the esteemed pastry shop Pierre Hermé, where it is a signature creation.
With two macaron biscuits sandwiched above a creamy rose-flavored filling and several fresh raspberries, this pastry never seems to last long enough. I tend to buy multiple when I visit Paris!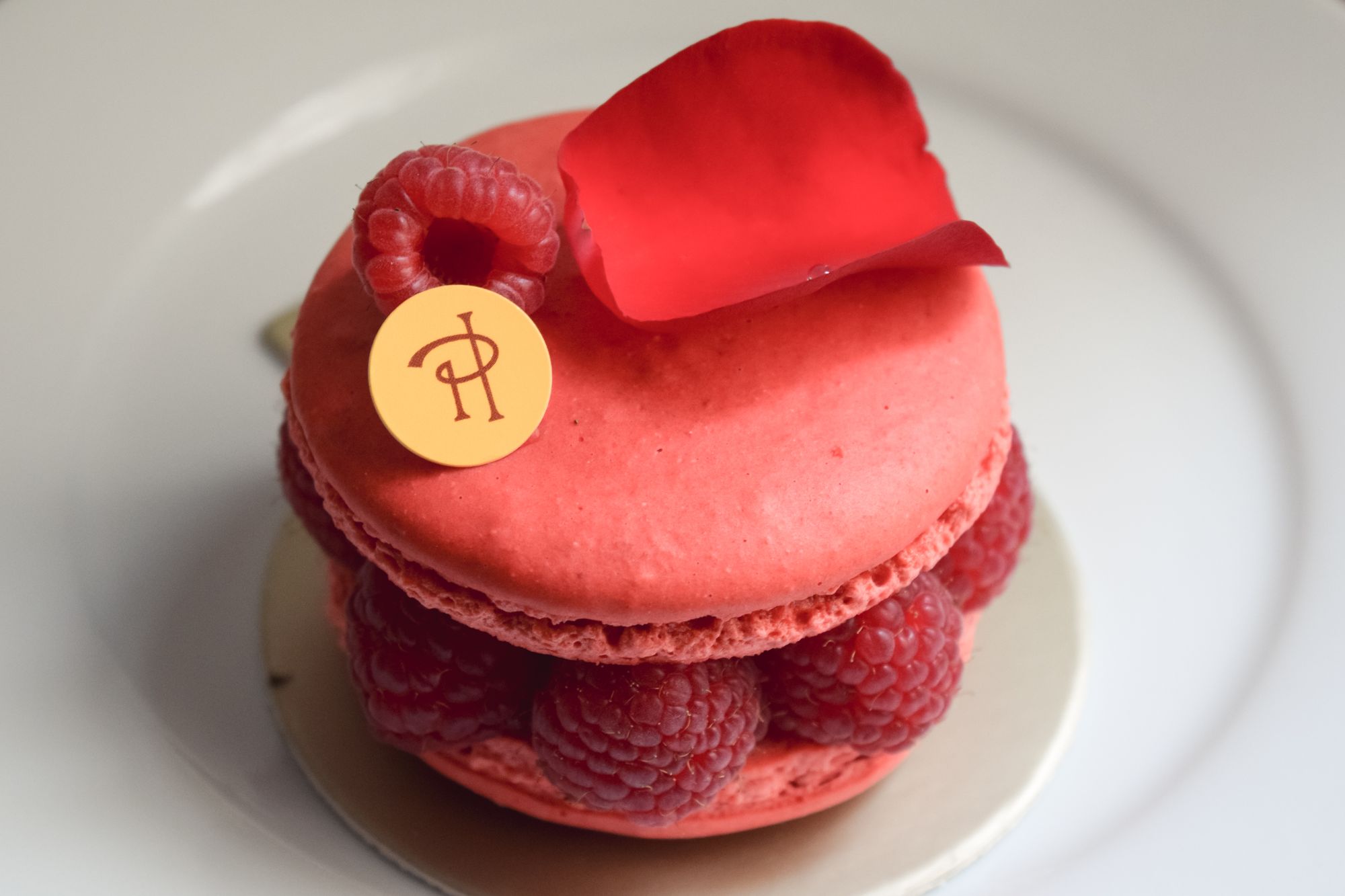 Éclair au Chocolat
On the less expensive side is the Éclair au chocolat, a simple and reliable pastry to try in Paris. With a creamy filling and bready outside, the éclair is a must-try dessert for anyone in Paris!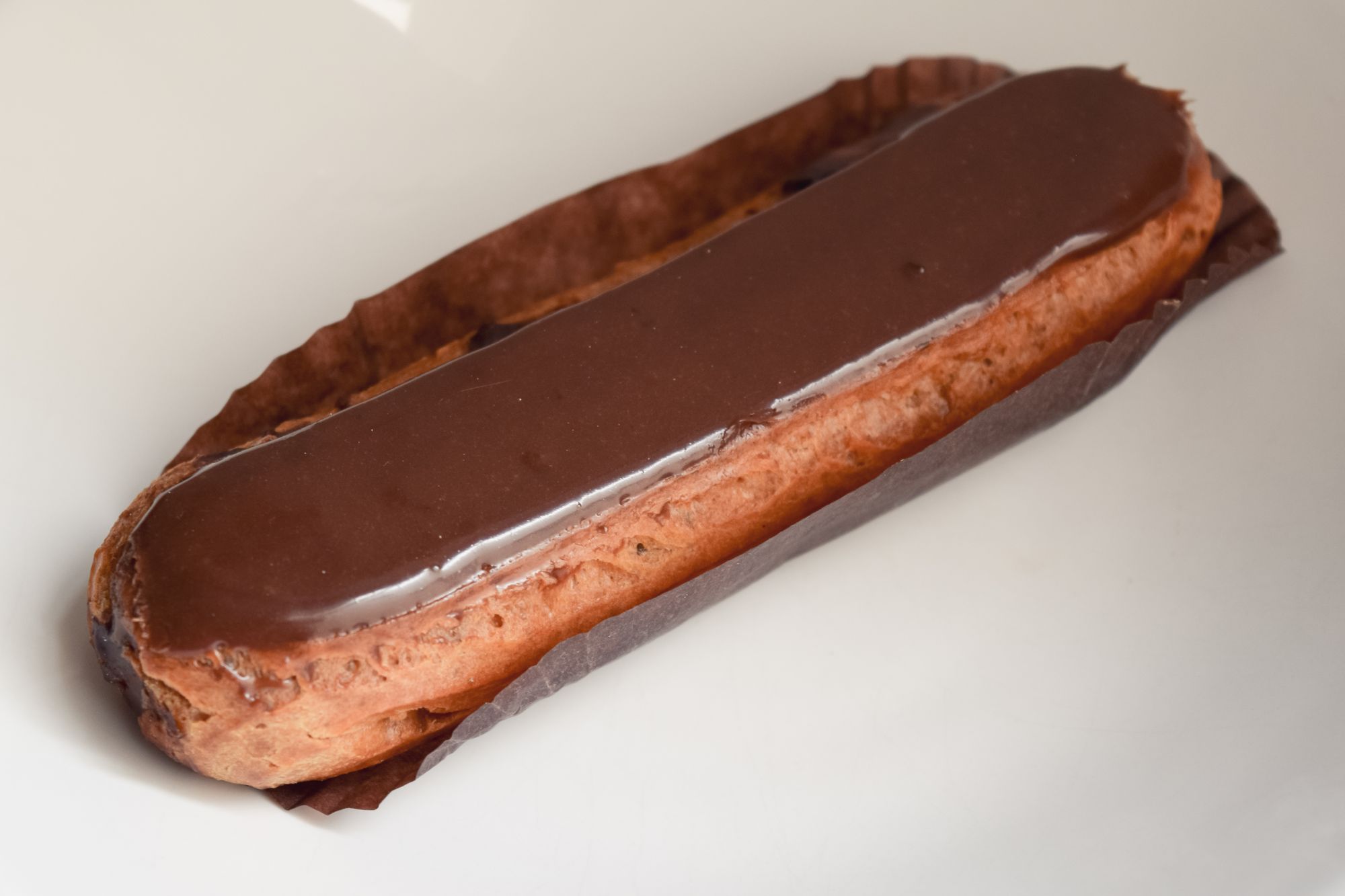 La Religieuse
La Religieuse is a new favorite for me, though they are loved by the French. Made of two choux stacked on top of each other, the inside of each is filled with cream.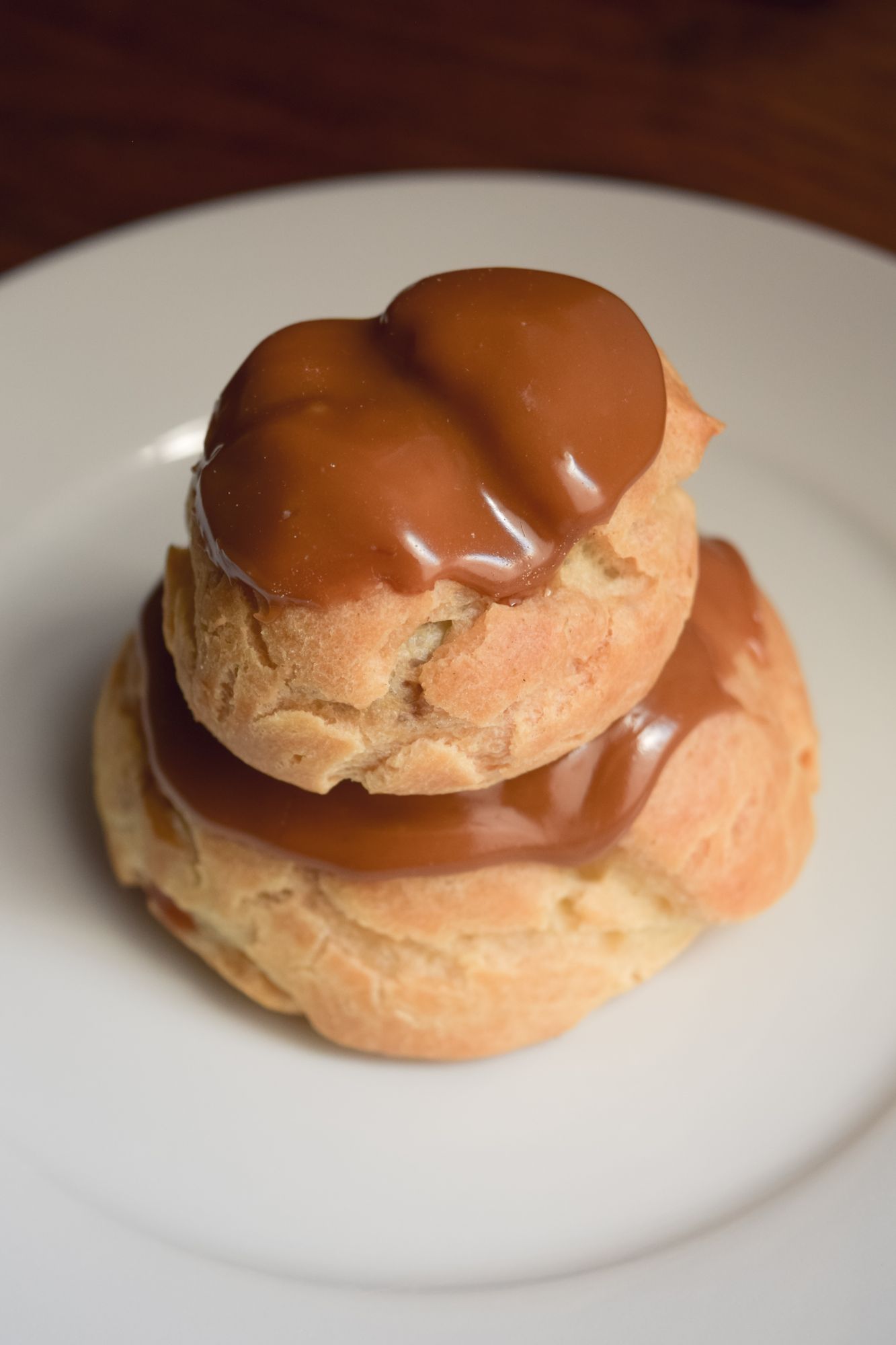 Tarte aux Framboises
I have a love for raspberries as you can see, and apparently, so do the French! Whenever I wish for a fruity pastry, I opt for the Tarte aux Framboises, or raspberry tarte which features a cluster of delicious raspberries sitting atop a sweet French tarte. Nearly all boulangeries in Paris will have this simple yet sweet treat.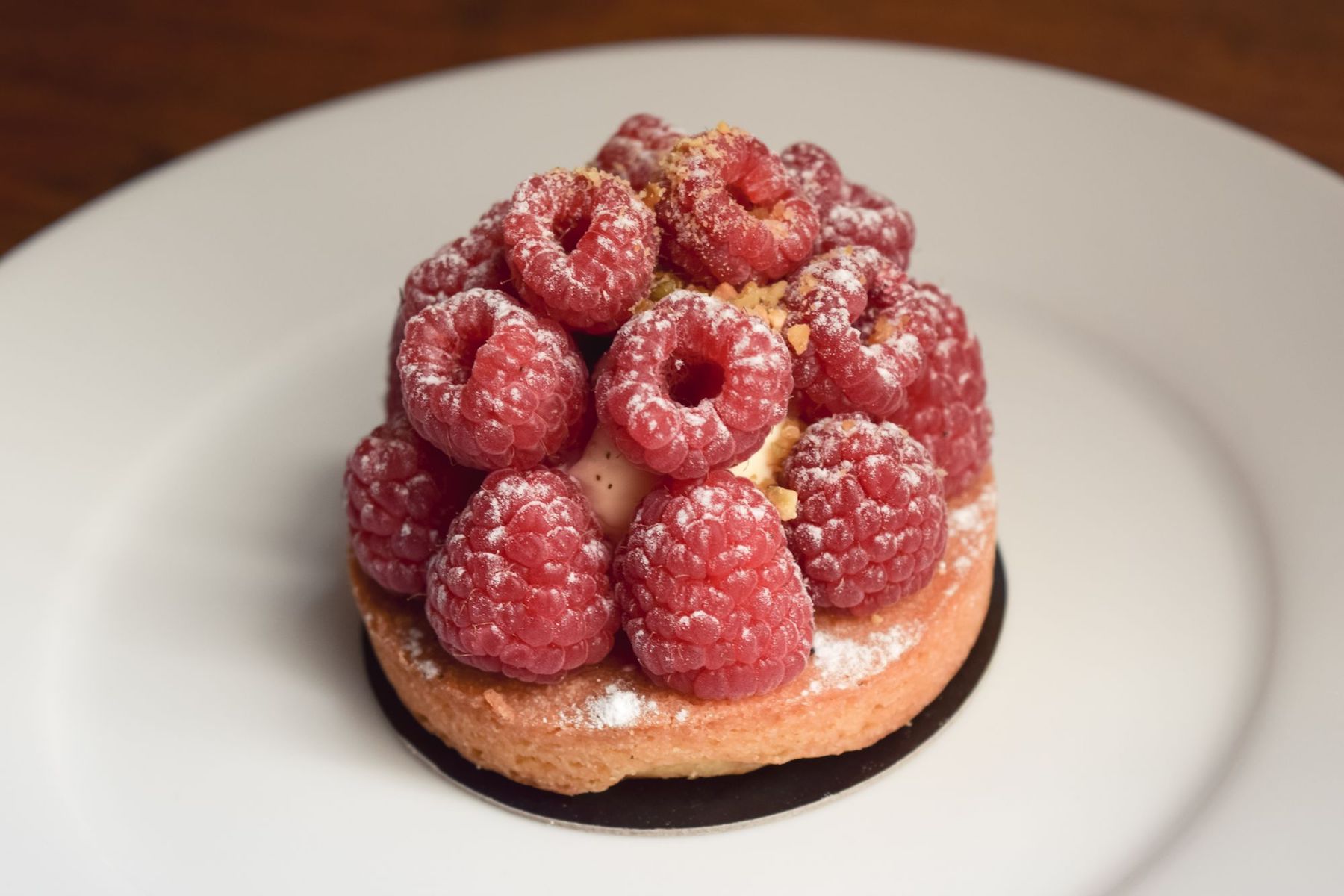 Macarons
Paris is world-famous for its macarons, small and sweet pastries with two biscuits sandwiching a sweet fruity filling similar to jam. My favorite place to go for macarons is Pierre Hermé.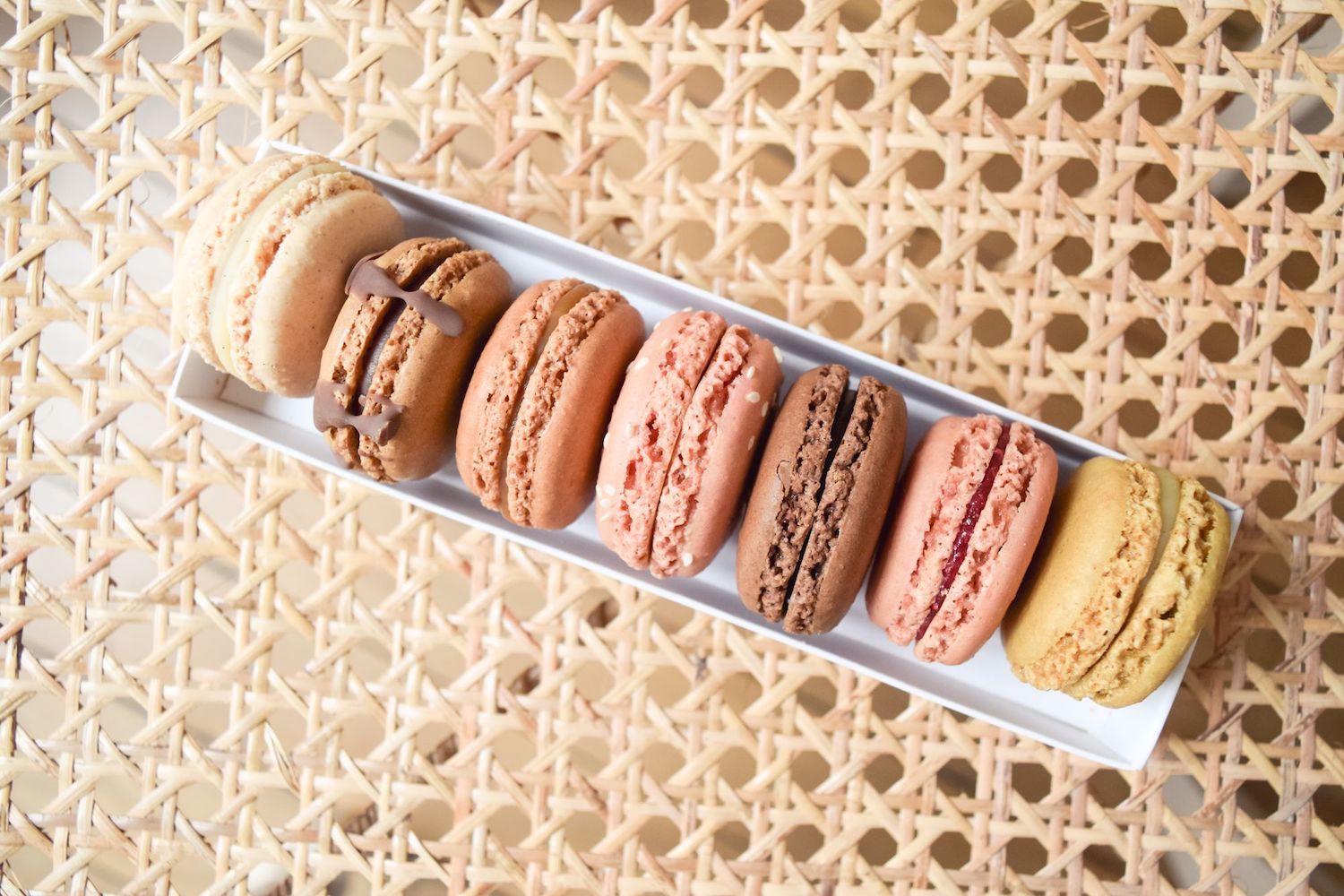 Croissant à la Framboise
Croissants may not be pastries, but when they are filled with a sweet raspberry filling, that puts them pretty close! I recently tried the raspberry croissant, and will never forget the taste! Many people put jam on their croissants anyway and this genius croissant is pre-made with a sweet jam filling for you!
You can find raspberry croissants in a few boulangeries in Paris (certainly not all), but I recommend going to Fauchon in Madeleine, the larger Pierre Hermé boutiques, or Miss Manon in the Marais who also has them!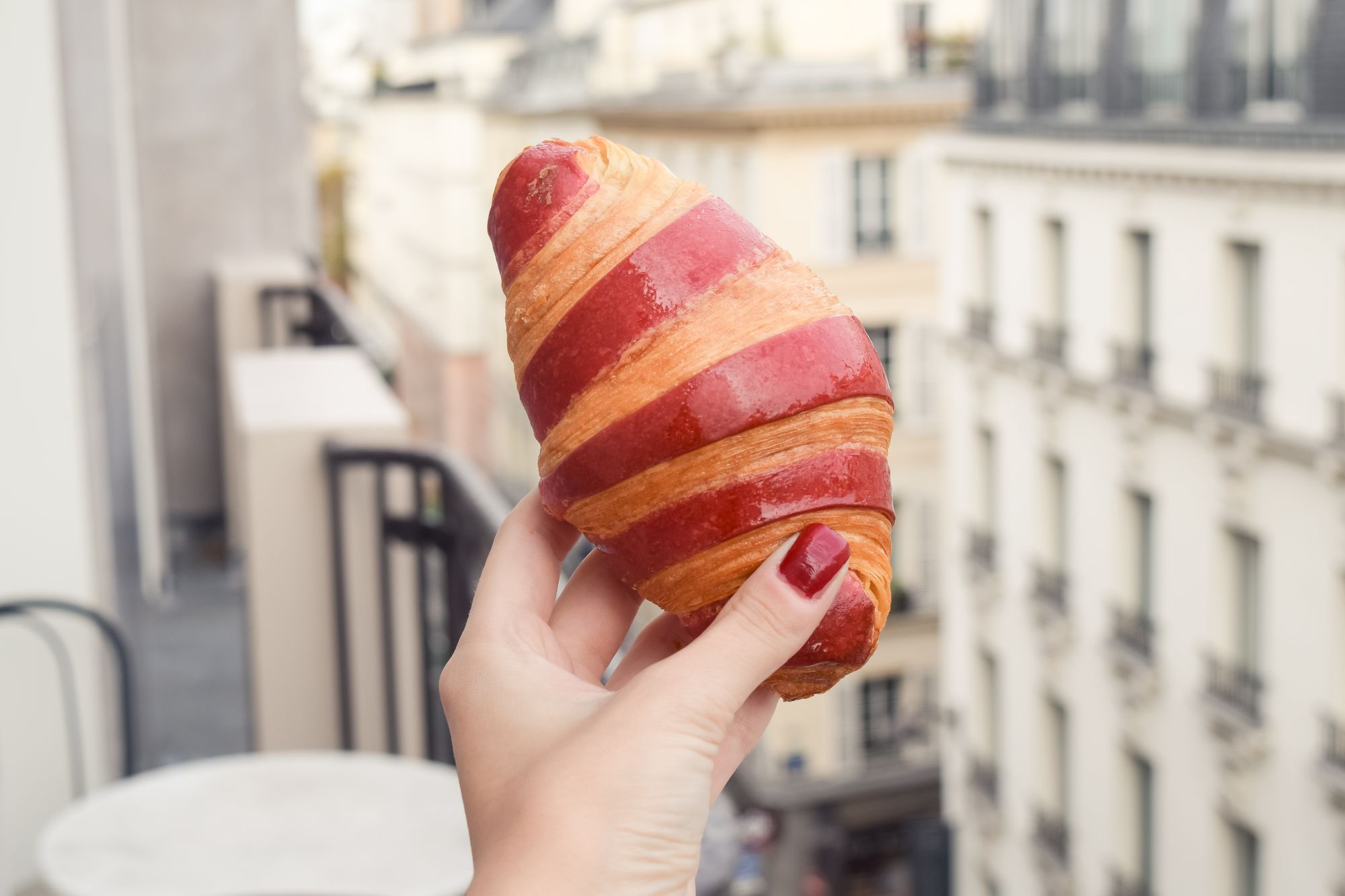 Tarte aux Figues
If you love the taste of figs, then opt for the Tarte aux Figues which will surely leave you satisfied.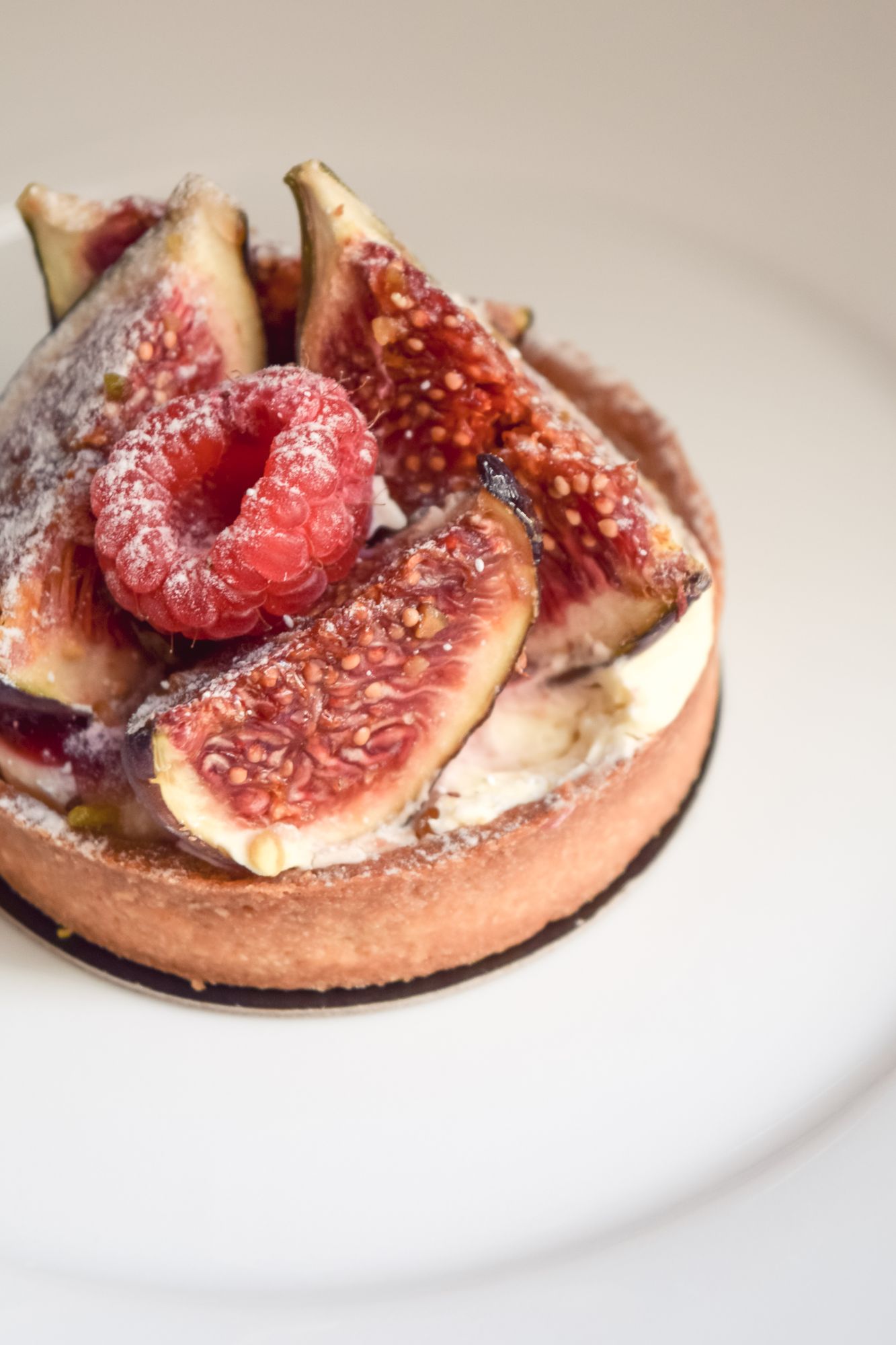 Tarte au Citron
I've loved the French lemon tarts for years! This was my go-to snack after classes were done for the day when I went to high school in France. Some of them come with meringue on top, but I prefer them without!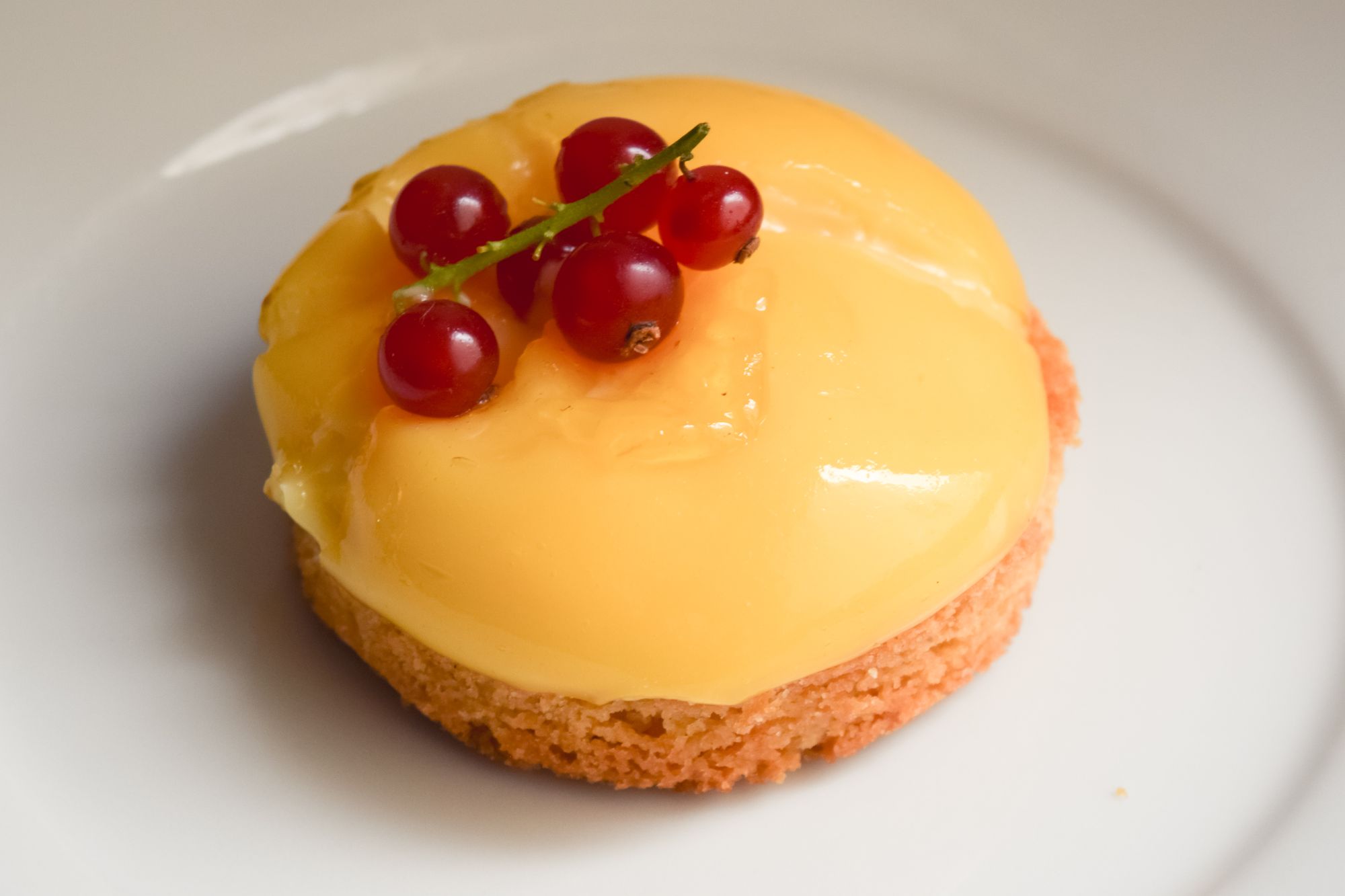 Macaronade
I think of this pastry as the everyday version of the Ispahan. You can find this pastry at most boulangeries in Paris, though be aware they are called different things at different bakeries. For example, at Stohrer, they are called "Rosiers" and at my local boulangerie in the Marais, they are called "Gourmandises." Lately, I've seen the term Macaronade most often.
Essentially this pastry consists of two large macarons that sandwich a dollop of sweet cream and a circle of raspberries. They are easily recognizable and come in a variety of colors! This is my favorite treat when I don't want to spend as much money at Pierre Hermé for the Isphahan. These run around 4-5 euros each in Paris.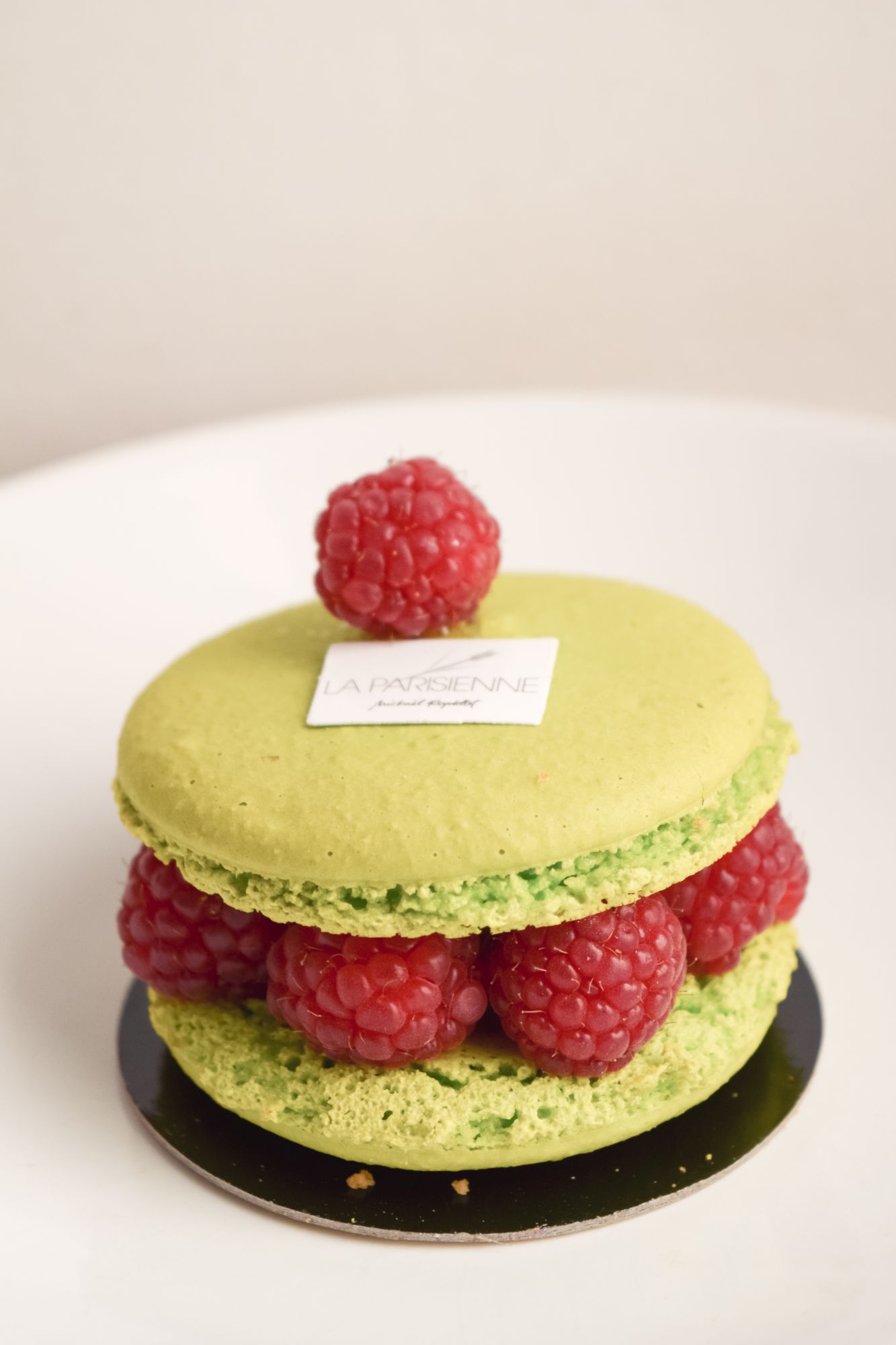 Tarte chocolat noisette
Nutella and hazelnut fans will love the tarte chocolat noisette from Eric Kayser. Featuring a hint of hazelnut on a chocolate tart, this treat is another one of my favorites when I need a bit more of a smooth taste to my chocolate tarte.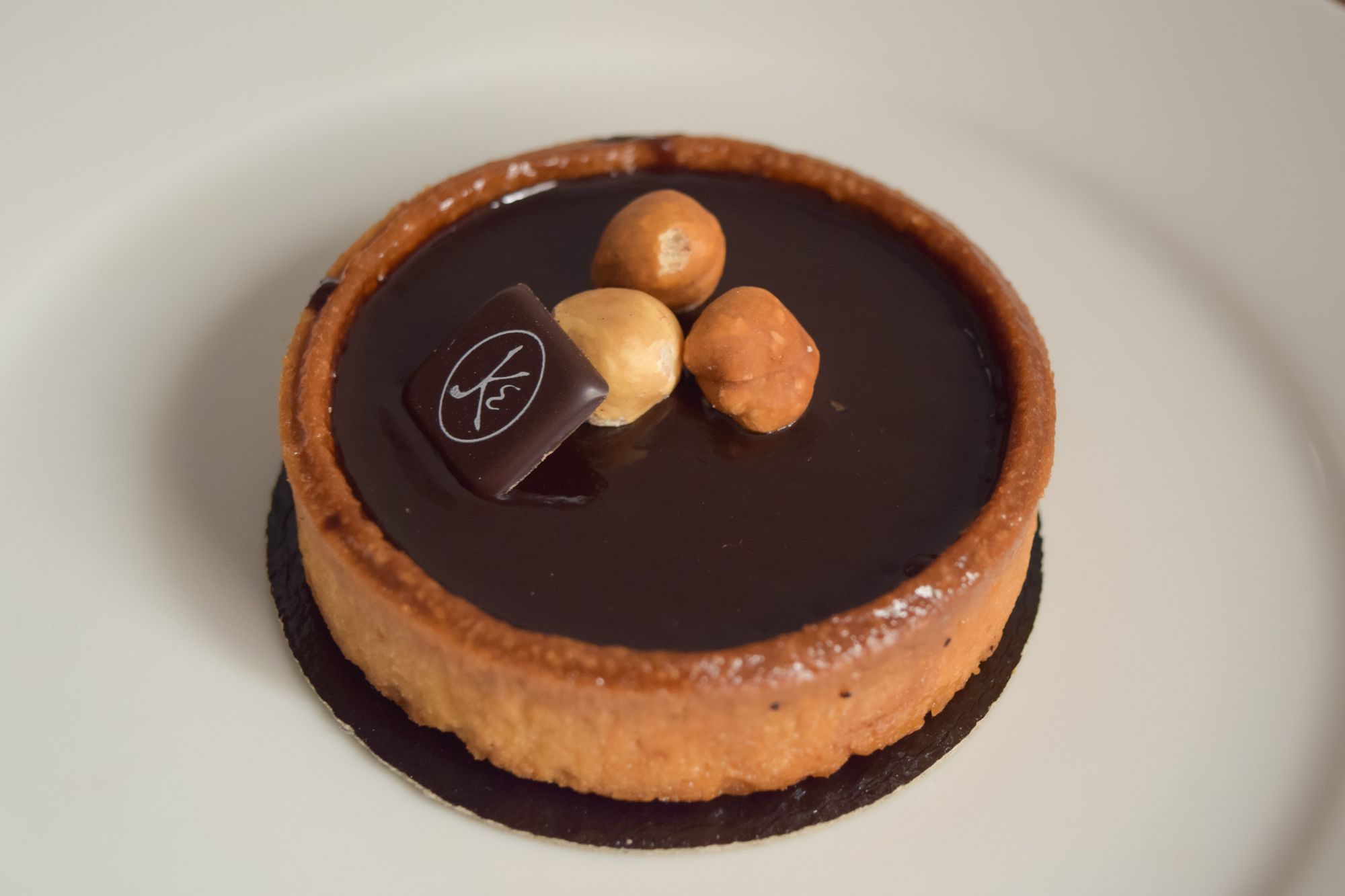 Carré aux Fruits
The Carré aux Fruits from Sébastien Degardin is a must-try for fruit lovers in Paris! With just the right amount of granola and fruits, this pastry is sure to satisfy any sugar craving…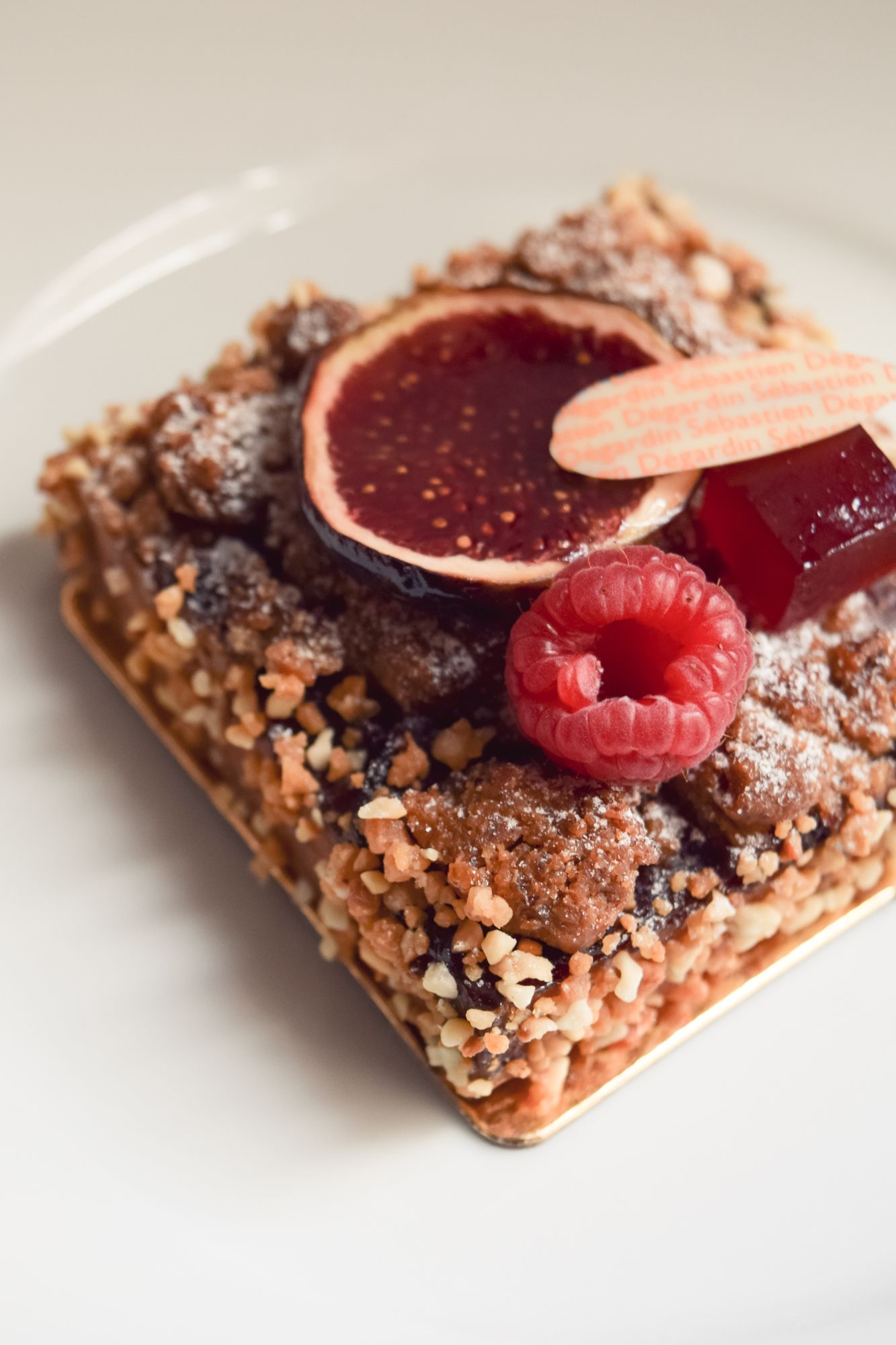 Paris-Brest
The Paris-Brest is a praline-flavored pastry named after a bicycle race from Paris to Brest! It was created in 1910 by Louis Durand. It is typically served in the shape of a wheel – just like a bicycle!
Almond Tarte
I love my almond croissant in the morning and my Almond Tarte in the evening! If you love the flavor of almonds, then this pastry is for you.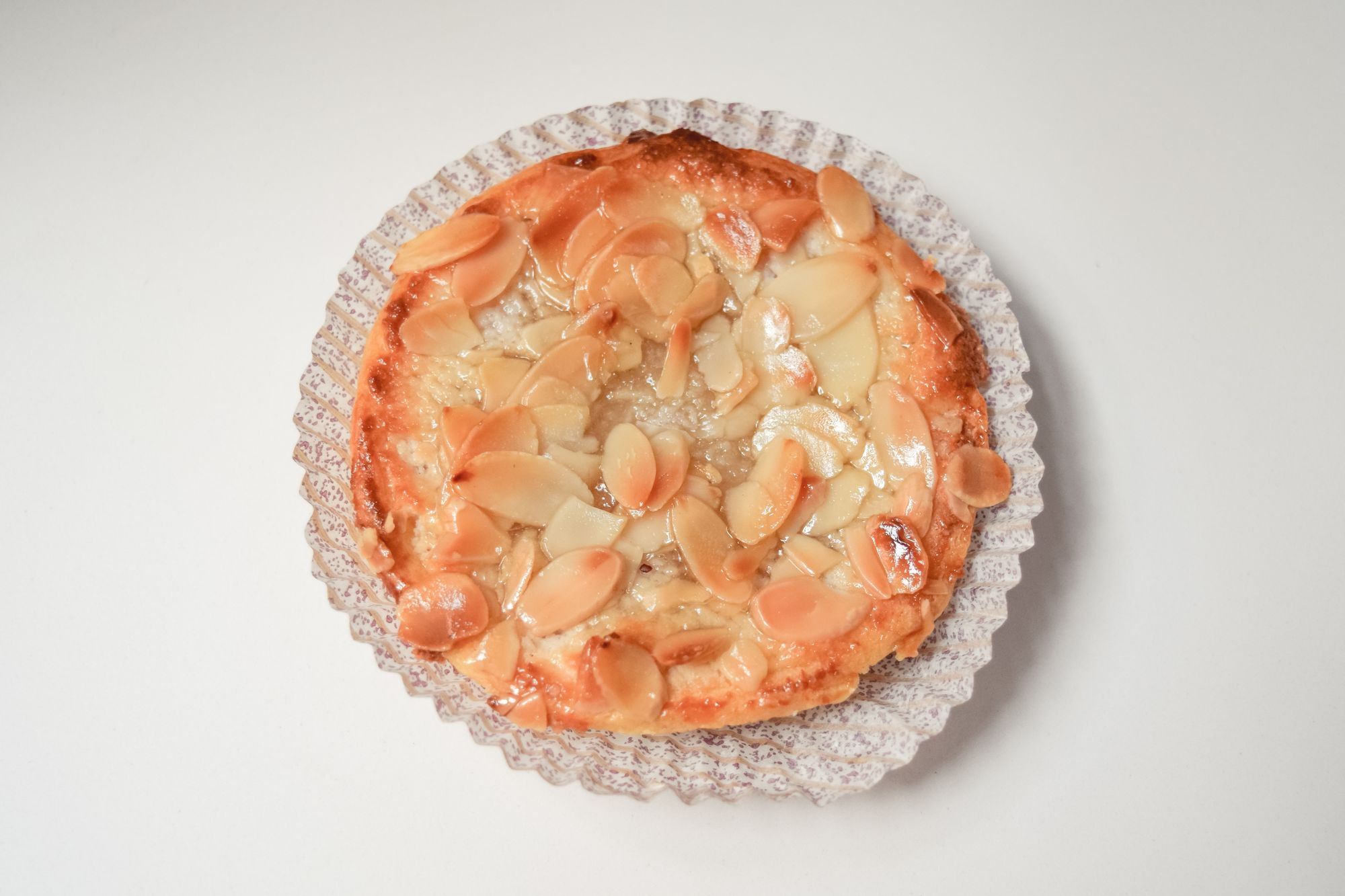 Escargot Pastry – Du Pain et Des Idées
I have yet to try this pastry but it's quite famous in Paris and especially on Instagram. It's essentially an escargot-flavored pastry with pistachio and chocolate filling. The boulangerie Du Pain et Des Idées came up with the creative concoction so that's where you'll have to go to try it! It's certainly one of the more unique pastries in Paris on this list!
Baba au Rhum – Stohrer
Baba au Rhum is an iconic French pastry characterized by its spongy texture and its generous soaking in a sugary rum syrup. It boasts a rich, moist crumb that effortlessly combines the sweetness of sugar with the distinctive bite of rum, providing a unique and delightful taste experience.
This pastry originated at Stohrer, the oldest patisserie in Paris, and carries with it a rich history and a fine blend of flavors that have stood the test of time. Established in 1730, Stohrer has been serving Parisians and visitors alike for almost three centuries. Its founder, Nicolas Stohrer, was even the pastry chef for King Louis XV!
Visiting Stohrer and savoring a Baba au Rhum is not just a culinary delight but a historic journey, a chance to taste a piece of Parisian heritage. Served with a dollop of fresh cream or a sprinkle of candied fruits, it's a quintessential Parisian treat, offering a balance between tradition and indulgence.
Croissant Rocher – Chez Meunir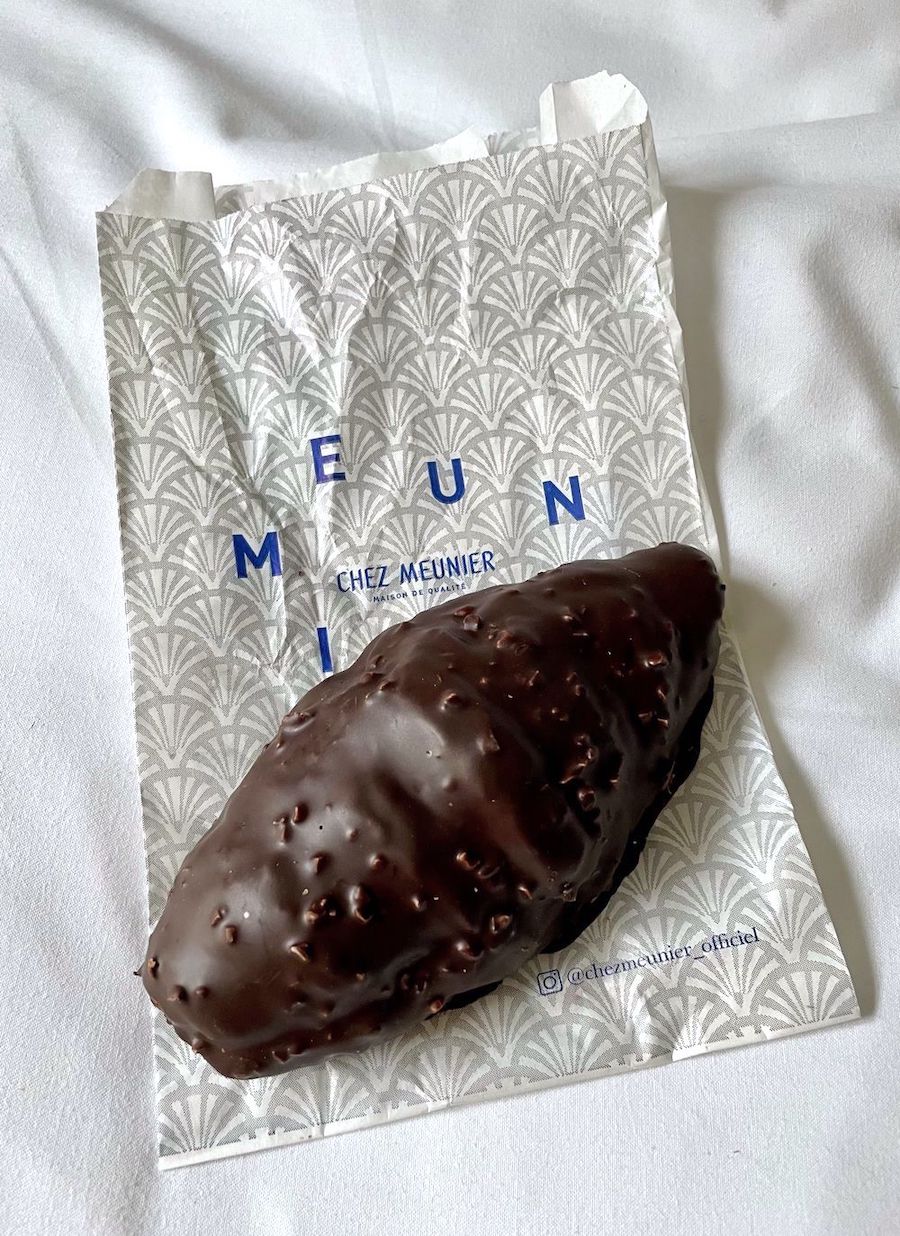 ---
What are your favorite pastries in Paris?