It seems like the Poké bowl trend has taken over all of Paris. What is a poké bowl exactly? Well it's a healthy dish based in white rice (sometimes you can substitute this for quinoa) and covered in different toppings of fruits and healthy fish like salmon. I discovered this delicious and healthy Hawaiian dish recently in Paris and found out that there are numerous places to get one around the city. Here are a few of my favorite places to get a poké bowl in Paris!
Canal Poké – Opéra – 5 Rue de la Michodière, 75002 Paris
Atelier Poké – 18 Rue Vignon, 75009 Paris
Moé Poké – 30 Rue de Miromesnil, 75008 Paris
Hawaiian poké – 152 Rue Montmartre, 75002 Paris
Palika Poke – 36 Rue de Cléry, 75002 Paris
Canal Poké – 25 Rue Bichat, 75010 Paris
Pike Poké – 24 Rue Vernier, 75017 Paris
IUMI Bowl – 14 Rue Nélaton, 75015 Paris
Pokawa Mazarine – 33 Rue Mazarine, 75006 Paris
Ono Poké – 167 Rue Saint-Jacques, 75005 Paris
As you can see, there is no shortage of highly rated poké bowls in every corner of central Paris!
Here is my yummy Poké bowl from Pokawa Mazarine: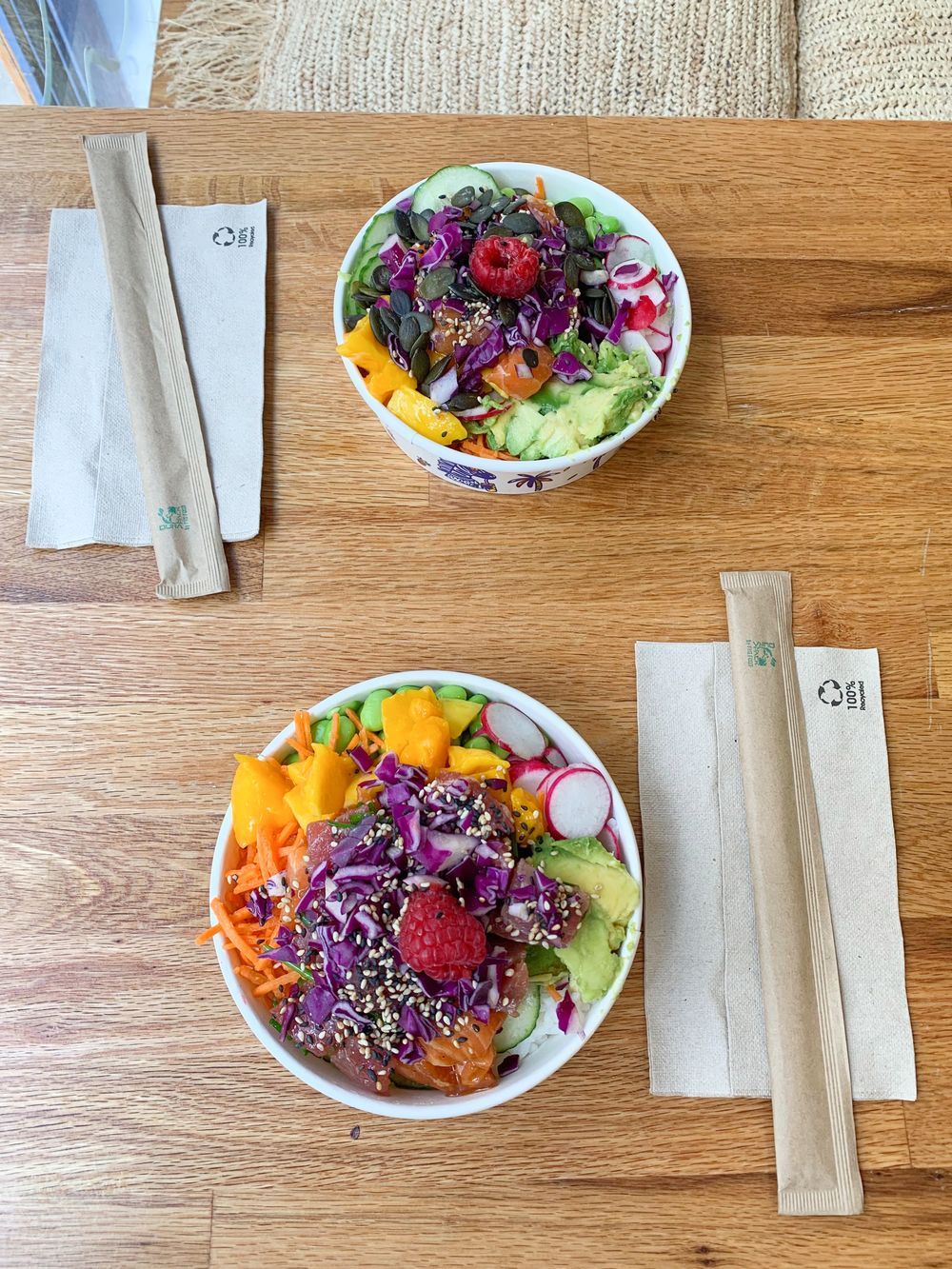 Happy eating!