Paris is a food lover's paradise, especially for those seeking out gourmet delicacies and culinary treasures. From historic outdoor markets to charming specialty shops, this city offers endless opportunities to taste and buy amazing French foods. I'll highlight some of the best places in Paris to pick up gourmet ingredients, baked goods, cheese, wine, and more to make your trip a delicious one. With so many incredible shops and markets, Paris offers a feast for all the senses.
Best Gourmet Food Shops in Paris
Paris, often hailed as the culinary capital of the world, is home to a plethora of gourmet food shops, each boasting a rich history and a selection of fine products. This article seeks to guide you through the best French gourmet shops in Paris, France.
Galeries Lafayette Le Gourmet
Galeries Lafayette Le Gourmet is another vital stop on Paris's gourmet map. Situated within the Galeries Lafayette department store, this food hall offers a sophisticated collection of food stalls, restaurants, and cafes. It has established itself as a hub for food enthusiasts seeking an eclectic mix of traditional and contemporary culinary experiences. Here, one can find a refined selection of cheeses, wines, and fresh produce, as well as a vibrant array of international cuisines.
35 Bd Haussmann, 75009 Paris, France
La Grande Épicerie de Paris
La Grande Épicerie de Paris stands as a monument in the gourmet world. Established in 1923, it transformed into a high-end grocery store, separating from Le Bon Marché department store in 2013. It is well known for offering a vast array of premium products ranging from luxury patisserie to rare spices. A visit to this establishment is a journey through the finest culinary traditions, offering both French and international gourmet foods.
38 Rue de Sèvres, 75007 Paris, France
Maille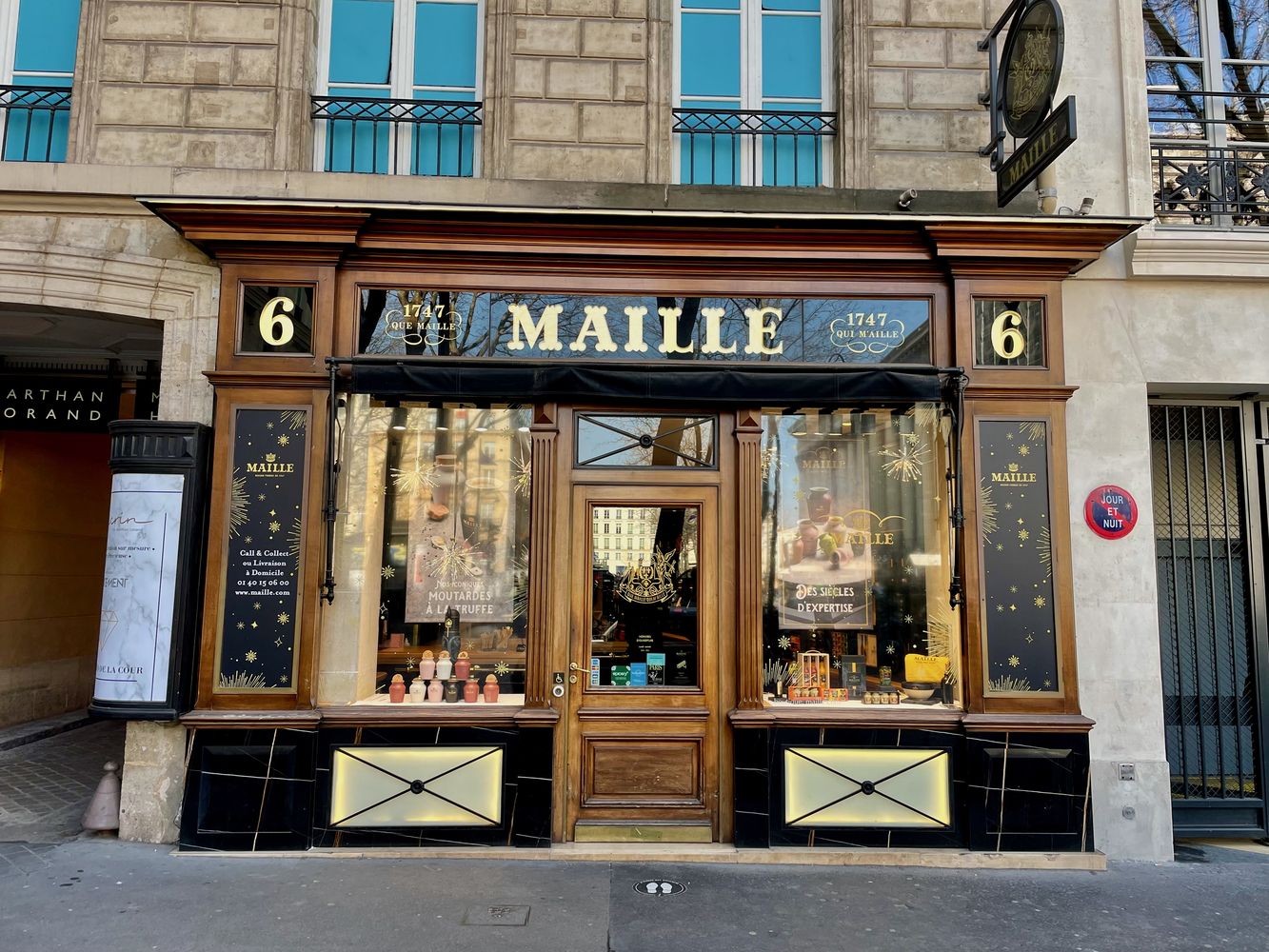 Maille is a well-established French company, renowned for its production of mustards, vinegars, and related products. It was founded in 1747 by Antoine-Claude Maille, making it one of the oldest companies in its sector. The brand has garnered a stellar reputation through centuries for its exceptional quality and variety of gourmet condiments, artisanal mustards, and vinegars, including exclusive flavors available only in-store.
6 Pl. de la Madeleine, 75008 Paris, France
Fauchon
Fauchon, with a history dating back to 1886, is synonymous with luxury and indulgence. Founded by Auguste Fauchon, the brand is globally recognized for its high-quality products and innovative gastronomic creations. Fauchon has become a beacon of French luxury gastronomy, specializing in delicacies such as foie gras, teas, and exquisite pastries. At their flagship store on Place de la Madeleine, you can expect an exclusive assortment of gourmet products, perfectly embodying French culinary artistry.
Pl. de la Madeleine 11, 75008 Paris, France
Best Gourmet Food to Buy in Paris
When in Paris, a paradise of gourmet delights awaits you. The city is a haven for foodies, offering a tapestry of flavors and food traditions. In this guide, I'll share the best gourmet foods to buy in Paris and bring back. They're great souvenirs to have from your visit to the French capital.
French Jam/Confiture
In France, jams or "confitures" are crafted with precision featuring seasonal and local fruits. These jams are a delightful blend of sweetness and tartness, making them a perfect accompaniment for toasted bread in the morning. Renowned for their texture and flavor, do not miss the chance to savor classics like strawberry or apricot, and be sure to explore unique blends such as fig and lavender. These preserves are widely available in gourmet shops across Paris.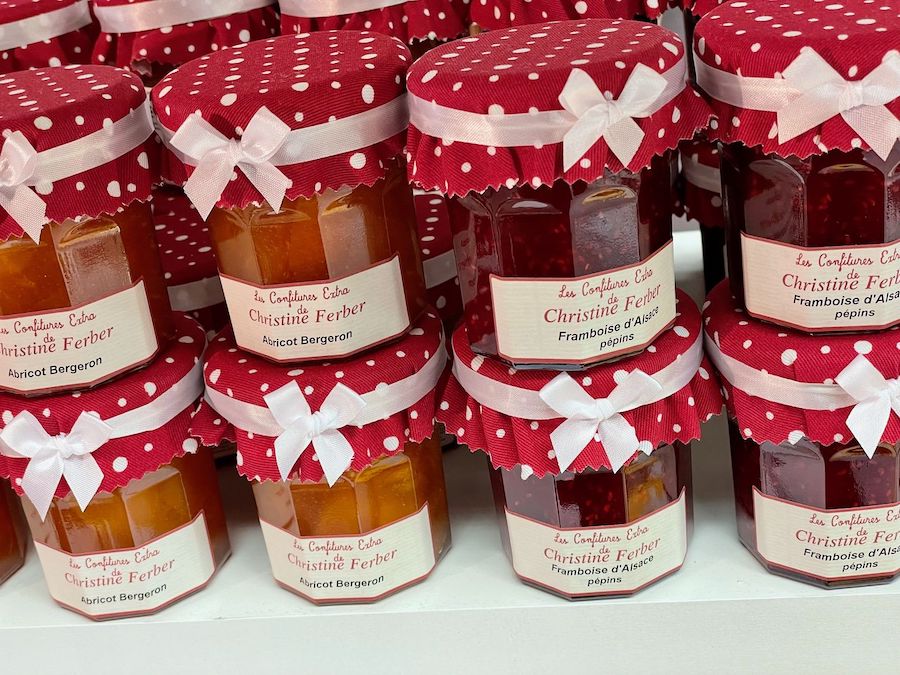 Terrine and Rillettes
Terrines and rillettes are classic French delicacies, often enjoyed as starters or part of a rustic French meal. Terrines are usually made from coarsely chopped ingredients, while rillettes are similar to pâtés, with a chunkier texture. They come in several flavors, often featuring pork, duck, or other meats, and are perfect to spread on crusty bread. Acquiring some during your Paris trip will allow you to enjoy a genuine taste of French culinary tradition at home.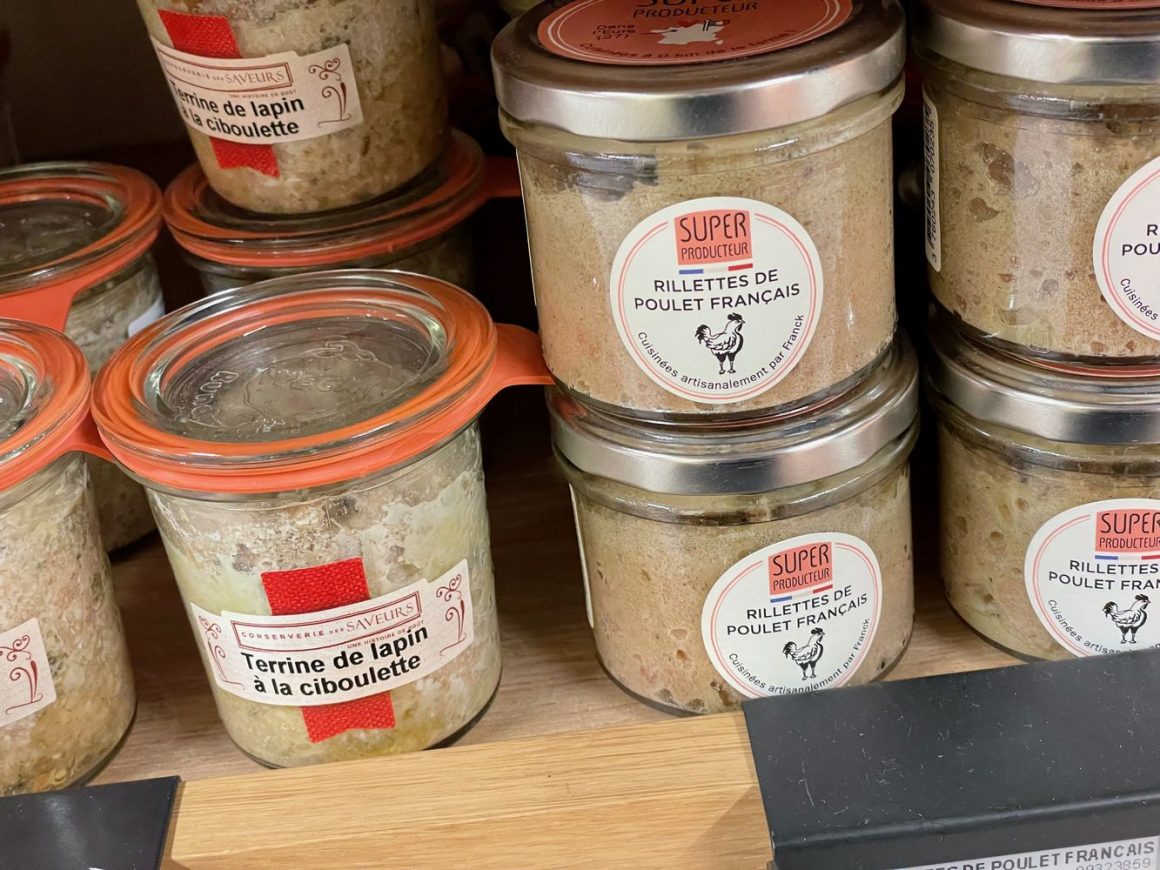 French Pickles/Cornichons
French pickles or "cornichons" are small, crisp, and have a characteristic tangy flavor. They are an excellent accompaniment to charcuterie boards and a popular ingredient in various French dishes. Bring home a jar to enjoy a crunchy, tangy treat that adds zest to your meals.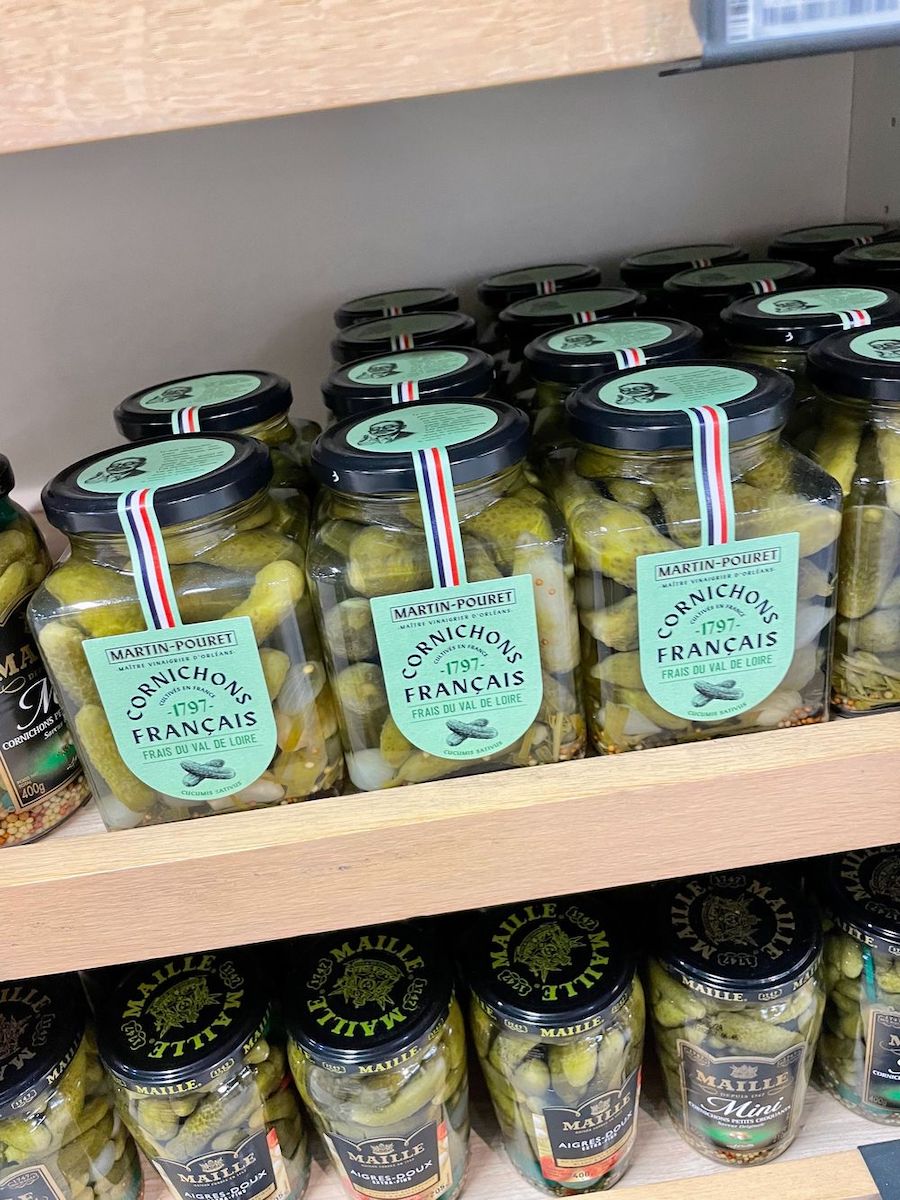 Fleur de Sel from Île de Ré
Fleur de Sel, a hand-harvested sea salt from France, is a cherished ingredient in French cuisine. The Île de Ré variety is known for its delicate texture and subtle flavor and serves as a finishing salt on many French dishes. Its nuanced salty flavor enhances the natural tastes of ingredients, making it a must-have in your French gourmet shopping list.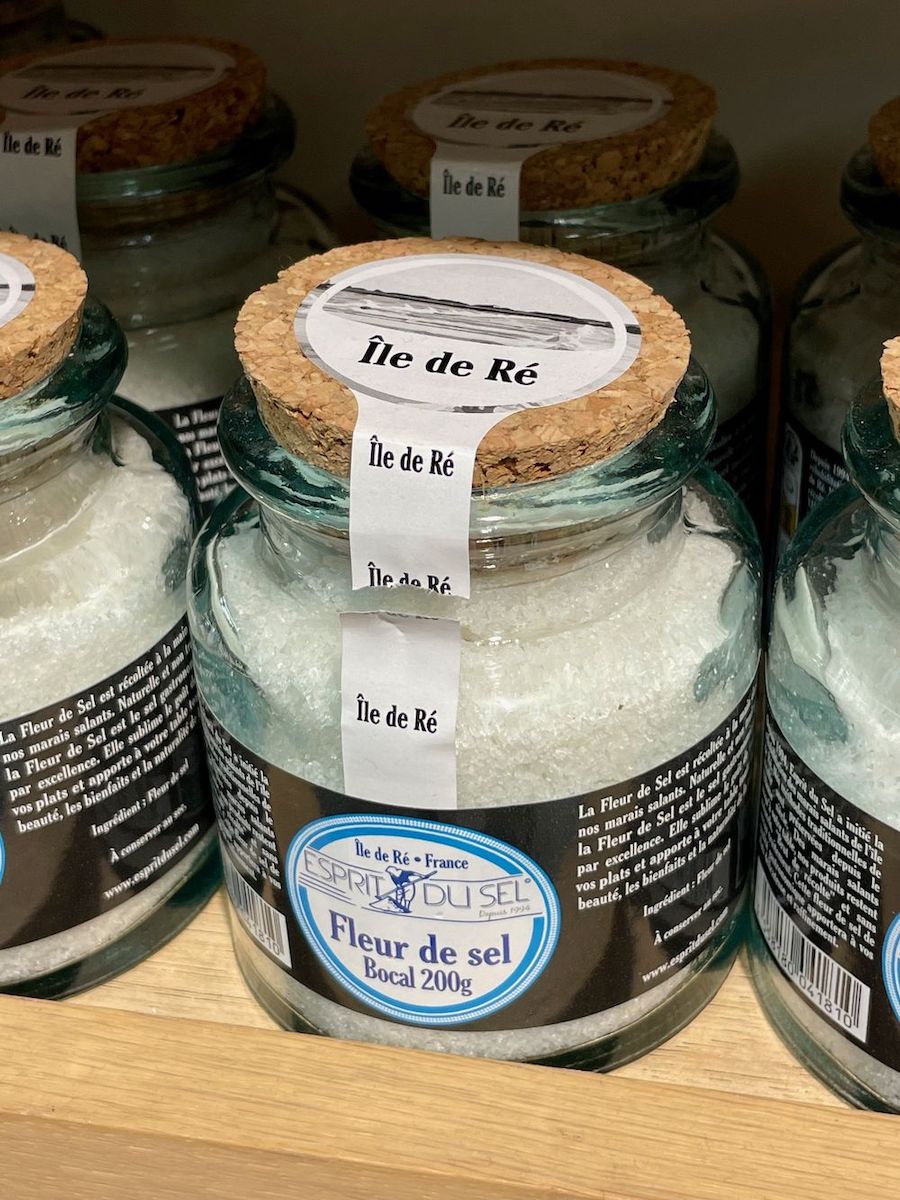 French Honey
French honey, renowned for its quality and diverse floral notes, is a must-buy item. Whether it is lavender honey from Provence or chestnut honey from Corsica, each variety provides a distinct flavor profile, reflecting the rich biodiversity of France. A jar of fine French honey serves as a sweet reminder of your Parisian adventure.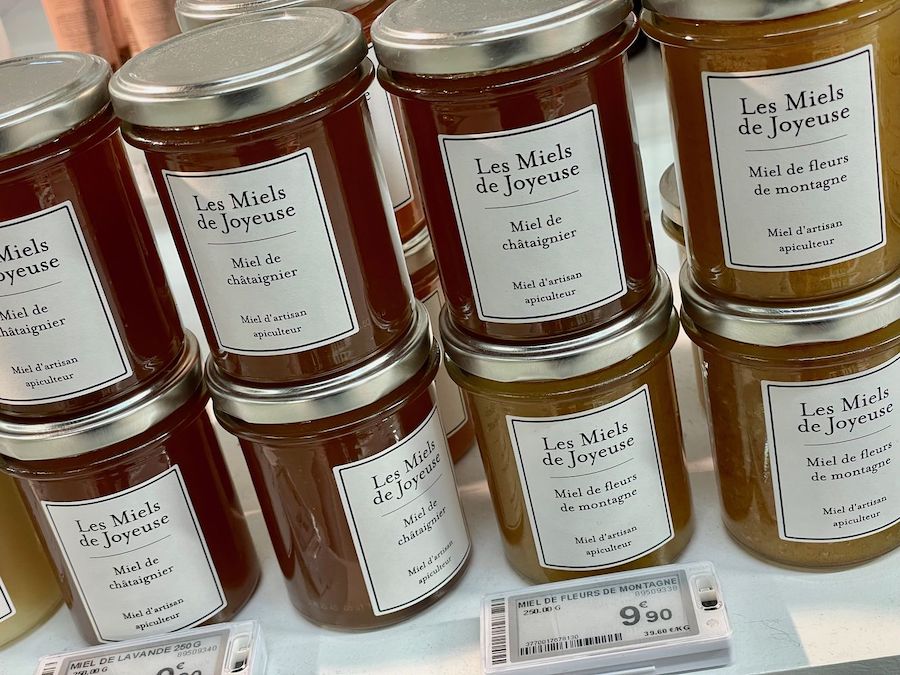 Balsamic Vinegar
Balsamic vinegar is a must-have in French cuisine, known for adding depth and complexity to dishes. In Paris, you can find aged balsamic vinegar from Bouteville, which has been matured to develop a rich and robust flavor profile. This culinary gem is perfect for elevating salads, grilled vegetables, and meat dishes.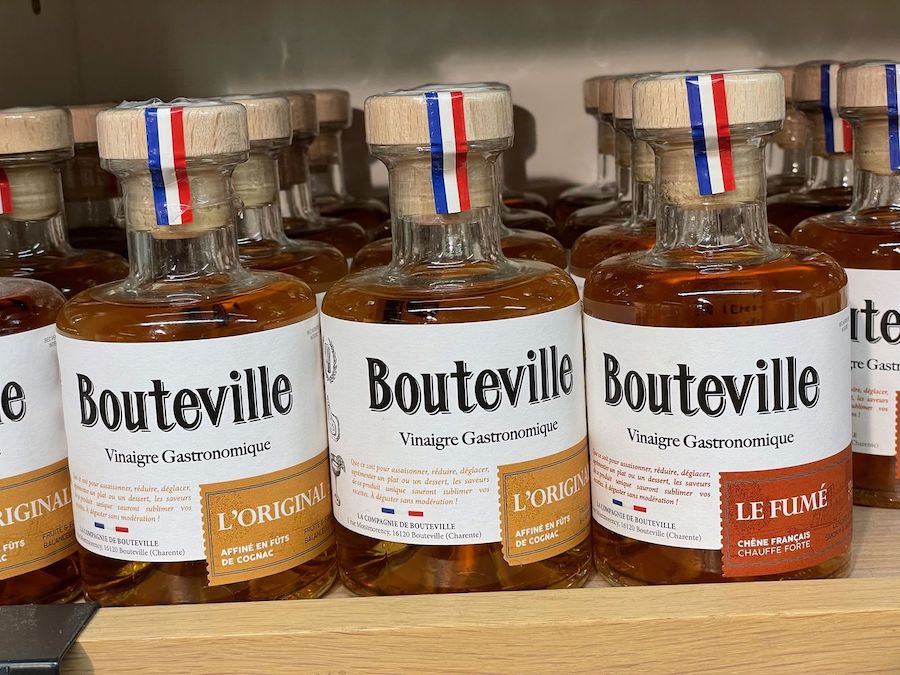 Vinegar from Orléans
Orléans has a historic connection to vinegar production, using traditional methods that date back to the Middle Ages. The vinegars from this region are celebrated for their quality and depth of flavor. Acquiring a bottle of Orléans vinegar means bringing home a piece of French culinary history, enhancing your dishes with European tradition.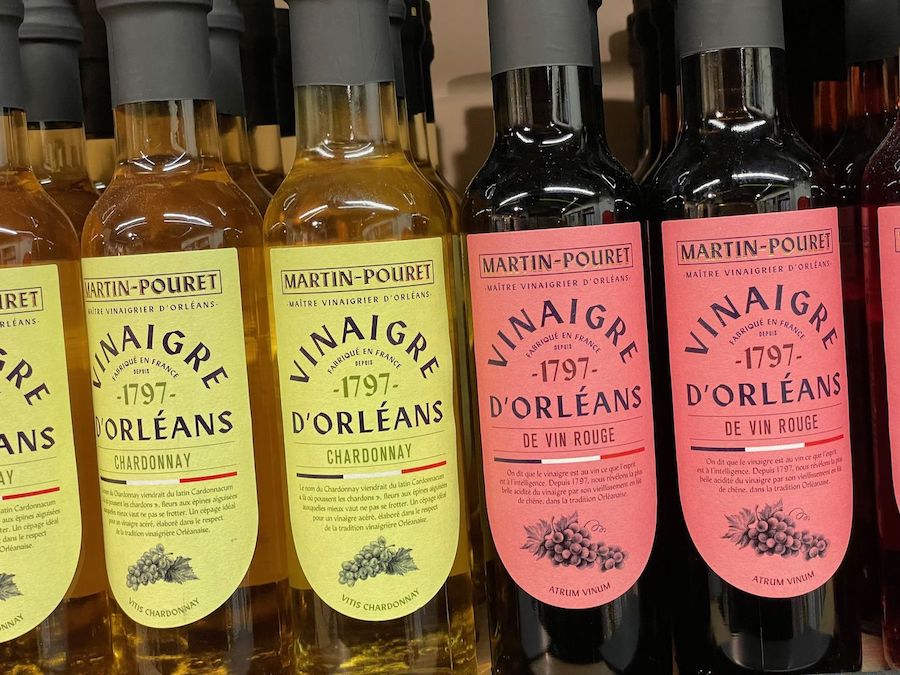 Olive Oil from Château d'Estoublon
Château d'Estoublon, located in the heart of the Alpilles region, is famed for its exceptional olive oil. This premium product, made from olives grown in the estate's own groves, is characterized by a fine balance of fruitiness and peppery notes. A bottle of this olive oil adds a touch of luxury to any meal, making it a prized purchase for gourmet lovers.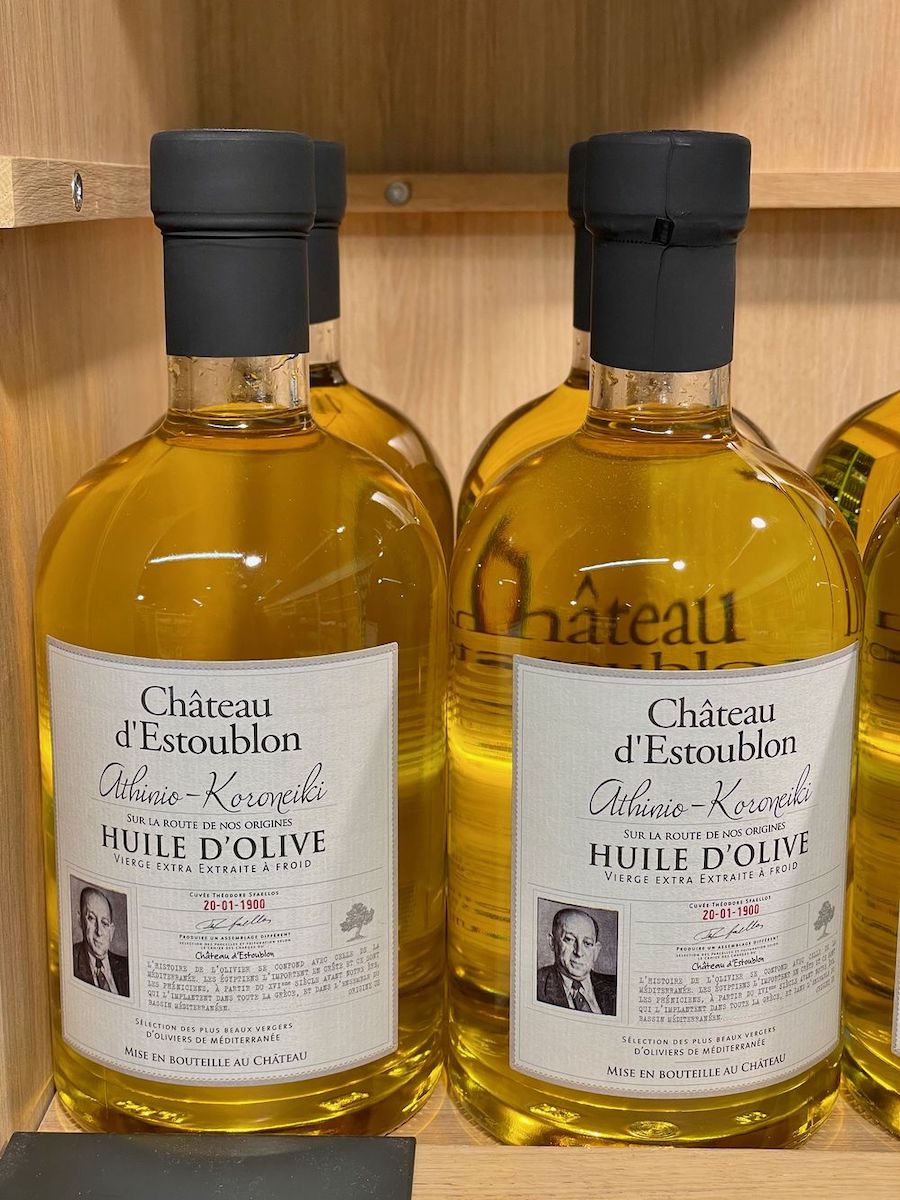 Mustard from Dijon
Originating from the Dijon region, Dijon mustard is a staple in French kitchens. Its smooth texture and spicy yet vinegary taste make it a versatile condiment. It is used in vinaigrettes, marinades, and as an accompaniment to meats. A jar of authentic Dijon mustard is an essential addition to your collection of French gourmet products.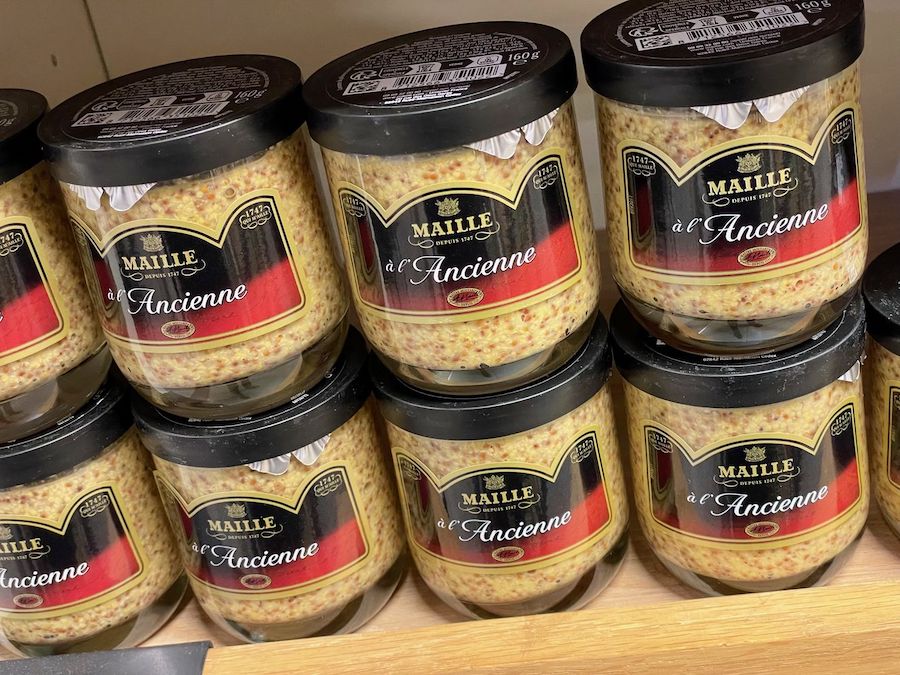 Angelina Hot Chocolate
A visit to Paris is incomplete without experiencing the indulgence of Angelina hot chocolate. Its rich and creamy texture offers a chocolaty haven with every sip. Angelina, a historic Parisian tea house, is the birthplace of this iconic beverage. Their powdered mix or hot chocolate bottles allow you to recreate this luxurious hot chocolate at home!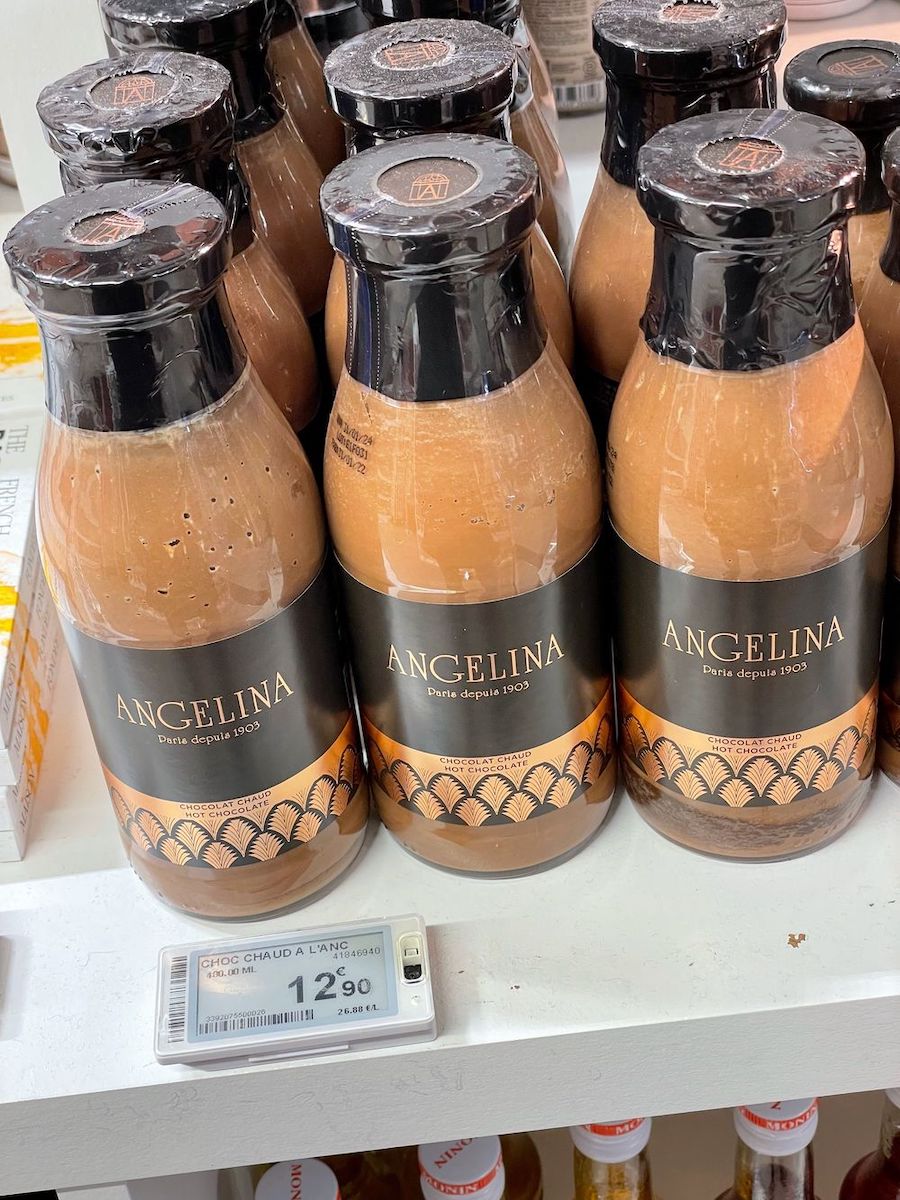 Paris offers a rich assortment of gourmet foods, each representing a facet of France's cooking heritage. Indulge in these gourmet products and bring a part of Parisian gastronomy back home with you!