Steak frites is somewhat of a national dish in France. It simply means "steak and fries" and sometimes comes with onions. It's an extremely common dish that you can find at nearly any brasserie in Paris.
Steak frites is a classic French dish consisting of steak served with French fries. The dish originated in Paris bistros and brasseries in the early 1900s. As the story goes, French workers would stop at their local bistros after a long day of labor and order inexpensive cuts of beef served with the already ubiquitous pommes frites. The combination proved popular and steak frites went on to become an iconic Parisian meal. Its popularity later spread to the rest of France and internationally as a classic example of French cuisine.
While the dish may have humble beginnings, steak frites is now served in upscale French restaurants around the world, often using high-quality cuts of meat like filet mignon or ribeye. Yet the soul of the dish remains a simple preparation of beef and potatoes that can satisfy any palate. Over a century old, steak frites has cemented its place as a treasured staple of French dining.
I had a steak frites at the Brasserie Barbès, not far from Montmartre recently. Pair it with some red wine and it's the perfect lunchtime or dinnertime meal in Paris!
It got me thinking, where can you eat the best steak in Paris, France?
Here is what I discovered:
Aux Crus de Bourgogne
Aux Crus de Bourgogne is a popular steak restaurant in Paris not far from Rue Montorgueil. The name itself translates to "The Raws of Burgundy" in English. This 1900 restaurant is known for dishes that primarily focus on traditional Burgundian cuisine including steak.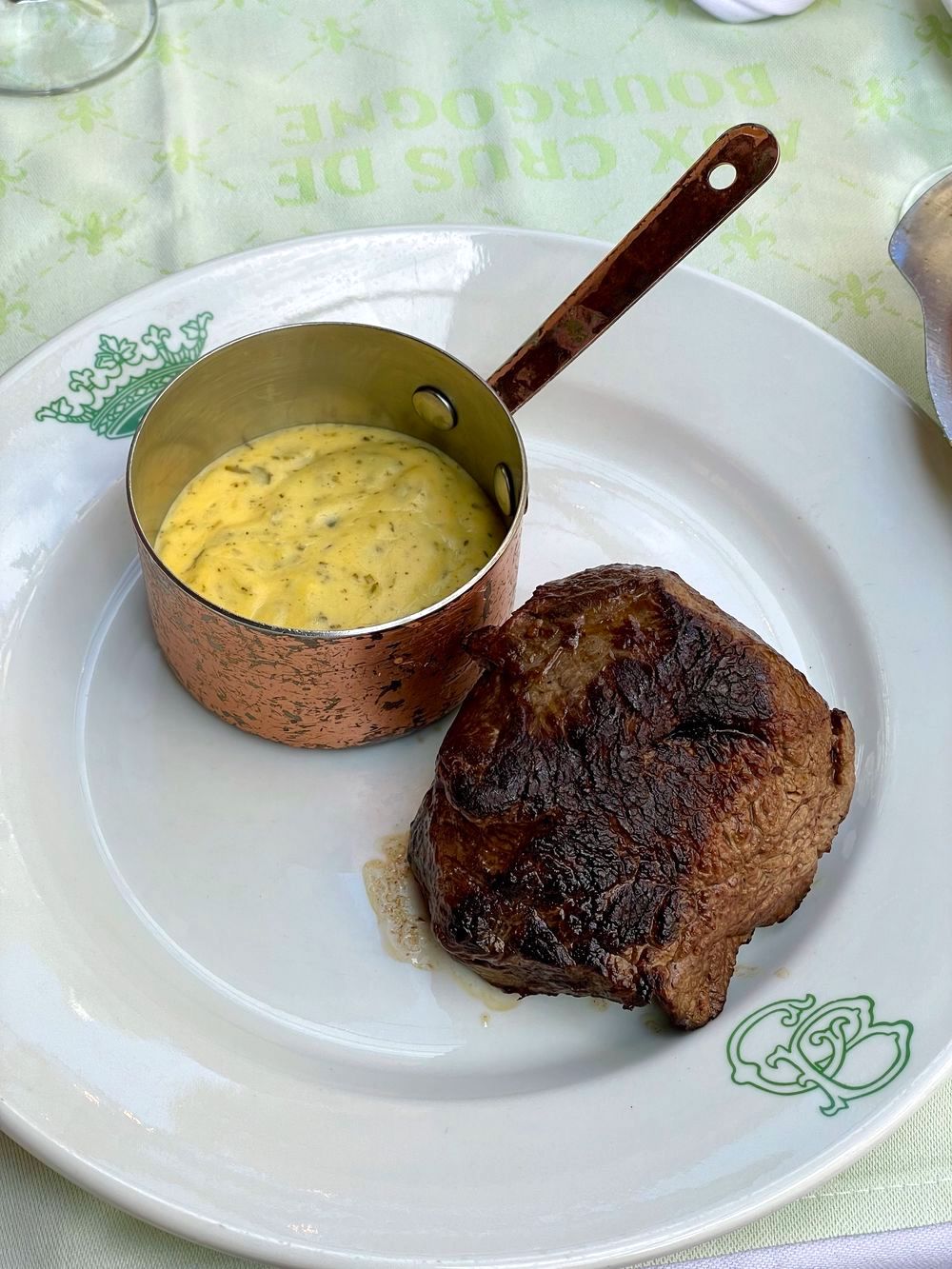 Le Relais de l'Entrecôte
Le Relais de l'Entrecôte has become synonymous with steak frites in Paris, offering a simple yet elegant menu. Here, the main dish consists of a succulent steak served with their secret herb-butter sauce and perfectly golden fries.
The experience at Le Relais de l'Entrecôte is defined by its uniformity and quality, as they serve only one main course. The tantalizing sauce, which recipe is a well-guarded secret, complements the steak's flavor and adds a unique touch to this traditional dish. Though often crowded, the ambiance is lively, making it a beloved spot for both locals and tourists seeking authentic French cuisine.
La Fontaine de Mars
Nestled in the heart of the 7th arrondissement near the Eiffel Tower, La Fontaine de Mars offers a cozy and charming setting that reflects the quintessential Parisian bistro. Its warm and inviting atmosphere makes it a popular choice for both romantic dinners and family gatherings.
Steak frites at La Fontaine de Mars is a dish that embodies the very essence of French cuisine. The steak is expertly cooked to the desired level, whether it's a succulent medium-rare or a well-done preparation. Complementing the steak, the fries are crispy on the outside and soft on the inside, providing the perfect accompaniment to the meat.
Adding to the appeal of La Fontaine de Mars is the extensive menu featuring other traditional French dishes, giving diners plenty of options to explore. The extensive selection of wines completes the unforgettable culinary journey.
Le Severo
Le Severo, located in the 14th arrondissement of Paris, is a haven for meat eaters. With its traditional bistro ambiance and a menu that emphasizes high-quality beef, this restaurant has become a favorite among locals and tourists alike.
The steak frites at Le Severo are renowned for their exceptional taste. The steak, often sourced from exclusive butchers, is cooked to perfection, offering a delightful tenderness and rich flavor. Served alongside crispy, golden fries that are cooked twice for optimum texture, this dish represents the epitome of French culinary excellence.
Moreover, the selection of wines and the attentive, knowledgeable staff add to the overall dining experience. Although the menu might seem limited to some, the focus on quality over quantity ensures that each plate is a masterpiece.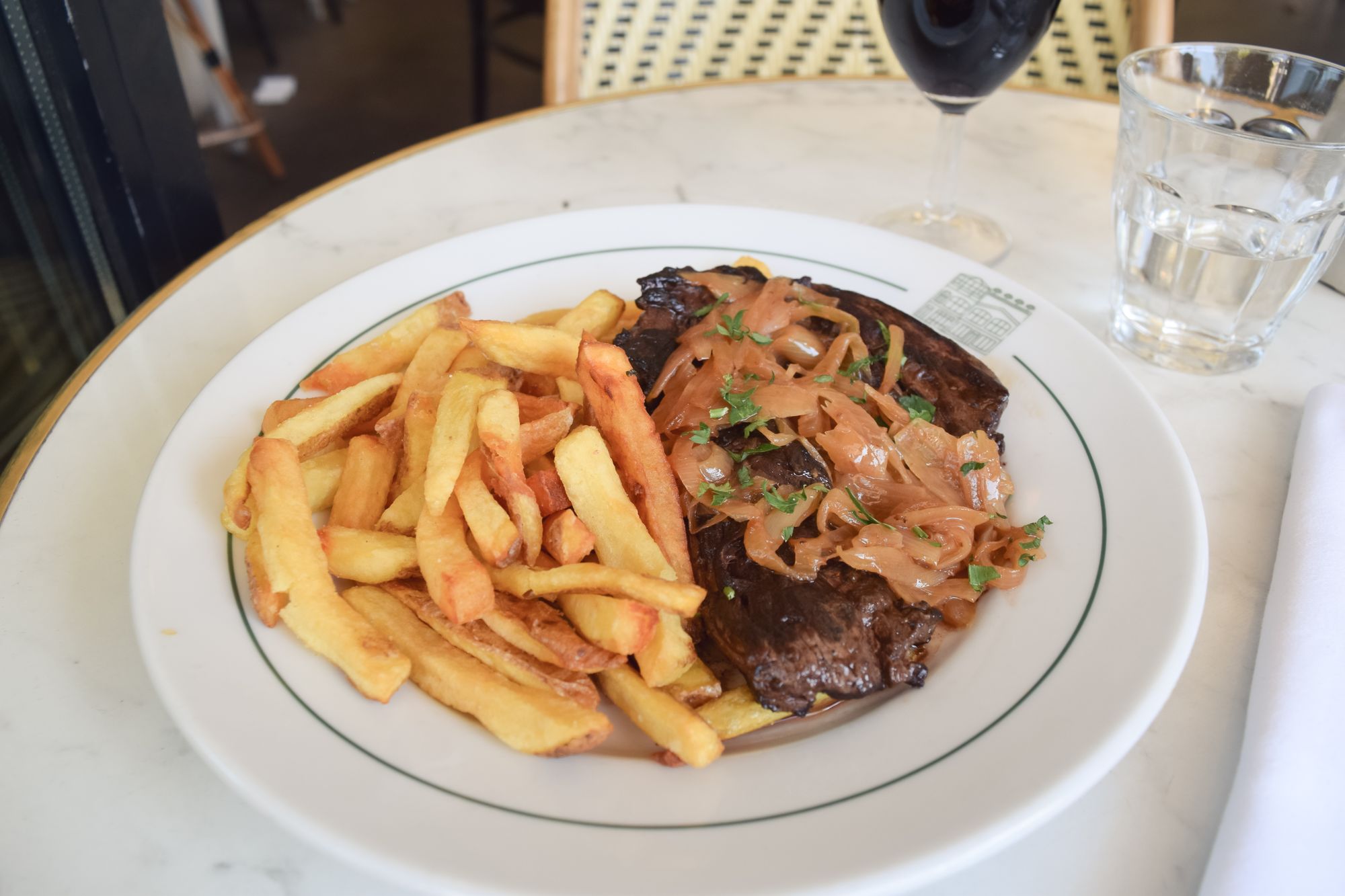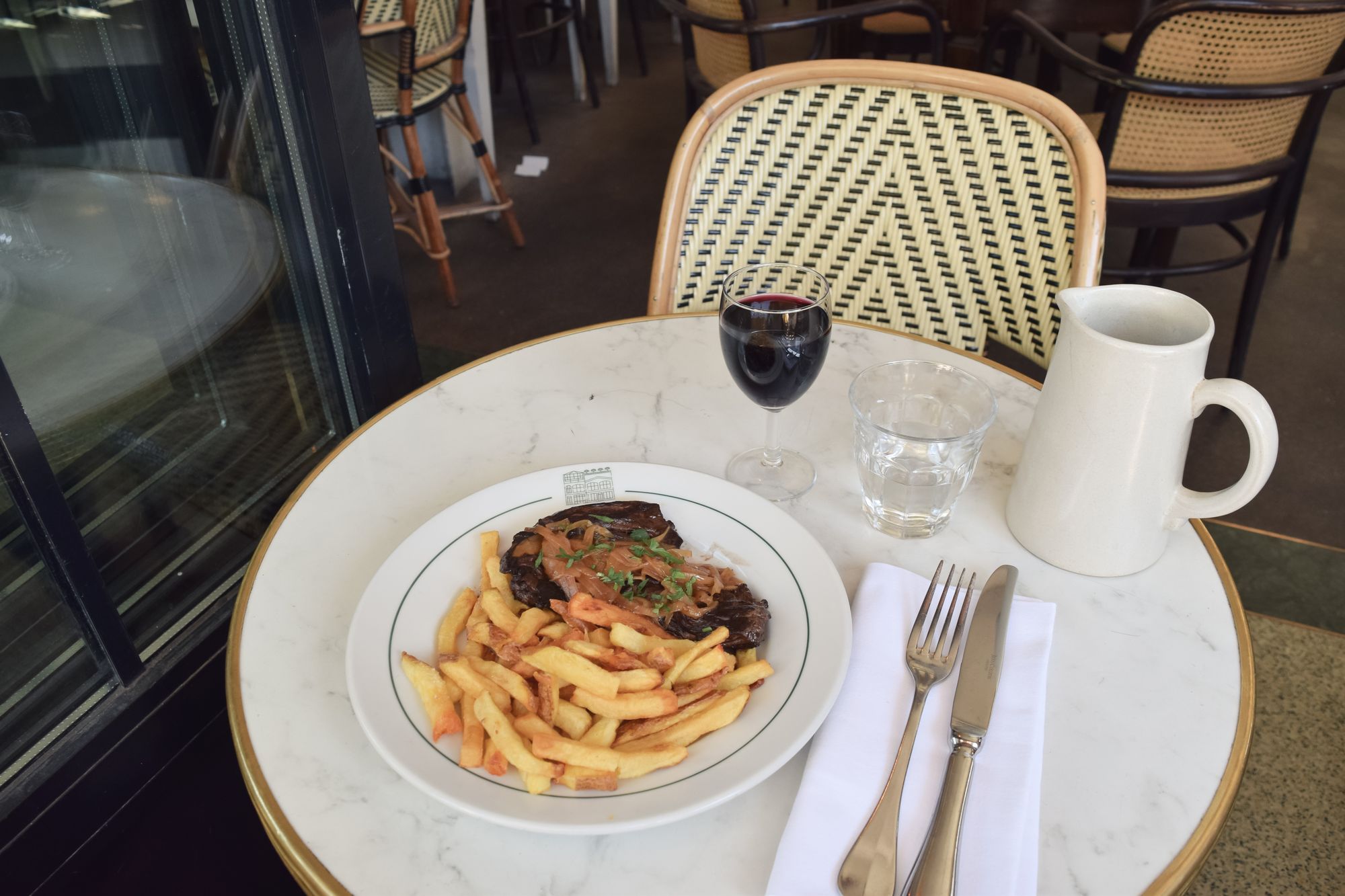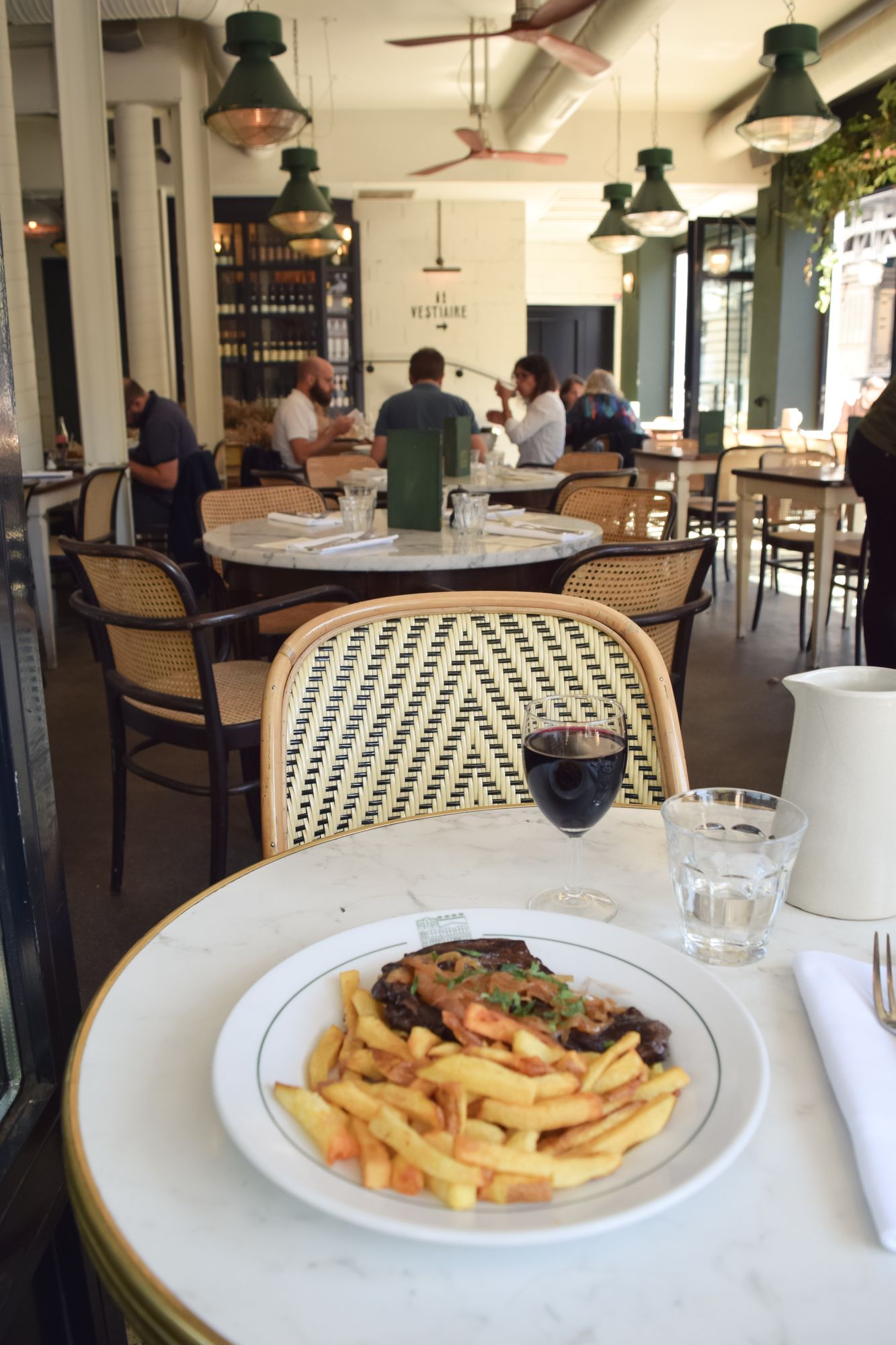 Spotlighting these establishments, I hope you have a vivid picture of the Parisian dining scene, where the steak frites is not just a meal, but an experience that transcends the palate. Whether in a bustling dining room or a picturesque terrace, you can relish a meaty meal that resonates with the soul of French gastronomy.