With its iconic monuments, sophisticated cuisine, renowned art and fashion, and idyllic countryside, it's no wonder France remains one of the world's top tourist destinations. This magical country offers endless possibilities to explore, from the dazzling City of Lights to quaint villages and majestic mountains.
I live in France and today I'll highlight some of the top things that France is renowned for, to give you a taste of what makes it such an alluring travel destination. From outstanding art museums to decadent pastries, charming châteaux to scenic beaches, France has something to delight travelers of all interests.
Whether you're a first-time visitor or making your 10th trip, there are countless famous French icons and hidden gems awaiting you. So join me as we dive into the many famous things that make France a perennial favorite for globetrotters! What is France known for? Let's explore the best of France's food, art, landmarks, culture, and countryside.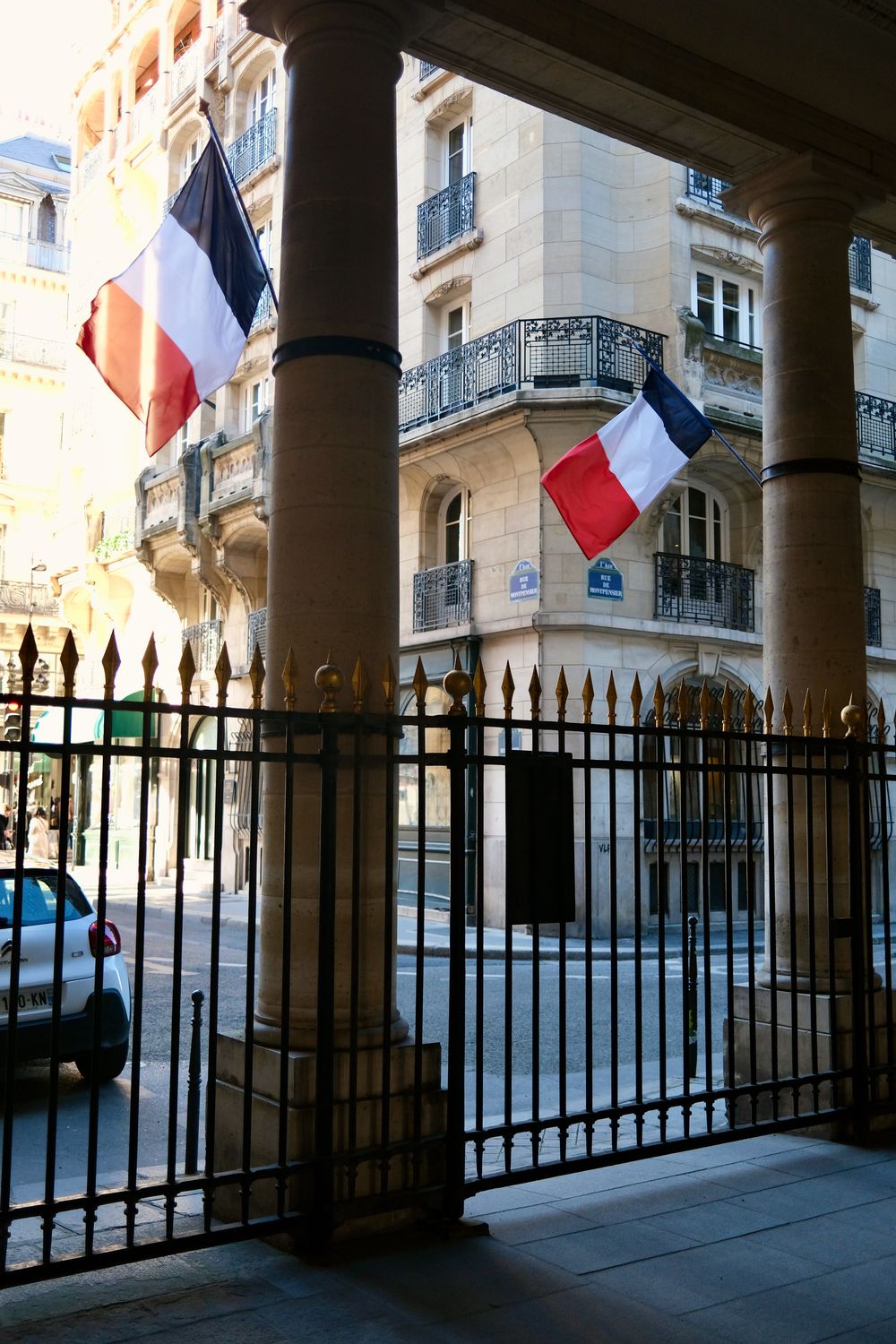 Eiffel Tower
The Eiffel Tower, located in Paris, is one of the most famous landmarks in the world. Constructed for the 1889 World's Fair, it stands at a remarkable height of 324 meters. Visitors flock to admire its architectural brilliance and enjoy panoramic views of Paris from its viewing platforms.
Baguettes
French baguettes are world-renowned. These long, thin loaves of bread feature a crispy crust and a soft interior. They are a staple in French daily life, often enjoyed with cheese, pâté, or simply a knob of butter. Baguettes symbolize French culinary tradition and are a crucial part of the country's daily eating habits.
Croissants
Croissants are another French culinary icon. These flaky and buttery pastries are internationally renowned. Traditionally enjoyed at breakfast or as a snack, croissants are revered for their delicate layers and delightful taste. Many bakeries in France take pride in crafting the perfect croissant.
Mona Lisa
The Mona Lisa, housed in the Louvre Museum in Paris, is arguably the most famous artwork in the world. Painted by Leonardo da Vinci, it attracts millions of visitors annually. The painting is famed for the mysterious smile of the subject and its exquisite detail.
Crepes
Crepes are a popular French dish, known for their thin, delicate texture. They can be filled with a variety of ingredients, ranging from sweet to savory. Whether enjoyed as a dessert with Nutella and bananas or as a meal with cheese and ham, crepes are a versatile and delightful French culinary tradition.
Notre Dame
Notre Dame is a historic and architectural marvel situated in Paris. This Gothic cathedral, with its stunning façade and sculptures, represents a pinnacle of French Gothic architecture. Unfortunately damaged by a fire in 2019, and restoration efforts are underway to return it to its former glory.
Haute Couture
France, particularly Paris, is the birthplace of haute couture, a high-end fashion that is custom-fitted for discerning clients. Major fashion houses like Chanel, Lanvin, and Christian Dior are synonymous with French fashion and haute couture. The fashion industry showcases French craftsmanship, creativity, and luxury fashion on a global stage, setting fashion trends globally.
Cinema
France has a long history in the field of cinema – it was invented there! The Lumière brothers, Auguste and Louis, are credited with the invention of making movies, showcasing the first public film screening in Paris in 1895. France is home to the Cannes Film Festival, which attracts filmmakers and celebrities from around the world annually. French cinema is known for its artistic depth, and it has given the world many iconic films and filmmakers, emphasizing storytelling and character development.
French Revolution
The French Revolution, occurring from 1789 to 1799, was a pivotal period in French history. It brought an end to the monarchy and paved the way for the establishment of a French Republic. The revolution is known for significant social and political changes, promoting liberty, equality, and fraternity as fundamental values.
Chateaux
France is famous for its picturesque chateaux, or castles, scattered throughout the country. These structures, often surrounded by lush gardens and vineyards, showcase French history and architecture. Visitors are drawn to chateaux like Chambord and Versailles to experience the grandeur and opulence of French royalty.
French Riviera
The French Riviera, or Côte d'Azur, is a stunning coastal region on the Mediterranean. It's famed for its azure waters, glamorous resorts, and picturesque towns like Nice and Saint-Tropez. The area attracts visitors seeking luxury, natural beauty, and a taste of the high life.
Haute Cuisine
French haute cuisine refers to the country's high-end gastronomy. It emphasizes the use of quality ingredients and meticulous preparation techniques. French haute cuisine has influenced the culinary world tremendously, offering dishes that are both sophisticated and exquisite.
Tour de France
The Tour de France is a prestigious cycling race held annually. It spans several stages and covers diverse terrains across France. This event, showcasing endurance and strategy, draws cyclists from around the world and is watched by millions of spectators globally.
The Arts
France has a rich heritage in the arts. It has been home to many famous painters, writers, and musicians throughout history. Cultural centers like Paris have fostered creativity and innovation, making substantial contributions to the world of art. French arts encompass a range of styles and mediums, showcasing the country's deep appreciation for artistic expression.
Napoleon
Napoleon Bonaparte, a significant figure in French history, rose to prominence during the French Revolution. He became the Emperor of the French in 1804. Notorious for his military campaigns, he played a crucial role in shaping modern political and legal structures, leaving an enduring legacy on France and the world.
Lavender Fields
The lavender fields in Provence are one of France's visual delights. During summer, these fields bloom into a sea of purple, offering a picturesque and fragrant experience. They have become a popular spot for photography and nature walks, symbolizing the rustic and natural beauty of the French countryside.
Perfume
France, particularly the city of Grasse, is known as the world capital of perfume. The country has a long history of perfume manufacturing, combining artistry and science to create enchanting fragrances. Many of the world's most famous perfume houses are located in France, offering a rich olfactory experience for visitors and connoisseurs alike.
Wine
French wine is celebrated globally for its quality and variety. Regions like Bordeaux, Burgundy, and Champagne are synonymous with fine wine production. With a tradition steeped in expertise and refinement, French vineyards offer a diverse range of wines, from rich reds to sparkling whites, contributing significantly to the country's gourmet reputation.
Mont Blanc
Mont Blanc, situated in the Alps, is the highest peak in Western Europe. This majestic mountain attracts adventurers and mountaineers aiming to reach its summit. Its surrounding area, replete with glaciers and alpine meadows, offers breathtaking scenery and is a popular destination for hiking and skiing.
Soap
French soap, especially the ones originating from Marseille, are famed for their quality. Made using traditional methods and natural ingredients, these soaps are gentle on the skin and come in a variety of fragrances. They embody the French commitment to quality and craftsmanship in everyday products.
Cheese
French cheese is renowned for its variety and quality. With over a thousand varieties, including Brie, Camembert, and Roquefort, France offers a cheese for every palate. These cheeses are often enjoyed with wine and bread, showcasing the country's culinary tradition and an integral part of the French gastronomic experience.
Literature
French literature boasts a rich and diverse history. The country has produced numerous renowned authors and philosophers like Victor Hugo, Marcel Proust, and Voltaire. Their works, spanning across various genres, have left a profound impact on world literature, offering deep insights into human nature and society.
Versailles
The Palace of Versailles, once the royal residence of France, stands as a testament to the country's regal history and architectural magnificence. This UNESCO World Heritage site, with its opulent rooms and vast gardens, offers a glimpse into the lives of French royalty, showcasing the grandeur of French art and architecture.
Protests
France has a notable history of protests and civil movements. These events often signify the public's desire for change and justice. From the French Revolution to contemporary demonstrations, protests are seen as a form of civic engagement, symbolizing the robust democratic values ingrained in the French society.
Lascaux Caves
The Lascaux Caves, located in southwestern France, house remarkable prehistoric paintings, dating back to around 15,000 years ago. These paintings depict various animals and symbols, offering a glimpse into the life and culture of prehistoric humans. A visit to these caves is like stepping back in time, offering an enriching and educational experience.