On my most recent trip from Paris to New York, I passed through the new Schengen border control system installed at Paris' main Charles De Gaulle Airport. If you're traveling through the Schengen Zone borders and you're not a European citizen, you might be able to get fast-tracked through border security if you hold a biometric passport from a select few countries.
The countries which are now included in the Paris automatic border control are:
United States
the UK
Canada
Japan
Australia
New Zealand
South Korea
You must be over 18 years old to pass through this way, so unfortunately those traveling with minor kids won't be able to access this fast track lane.
If you do fall into the above categories, you can benefit from expedited entry and exit through France on your next trip abroad.
In my experience, the line for the Parafe eGates in Terminal 2E of CDG airport was much shorter than the manual border control line.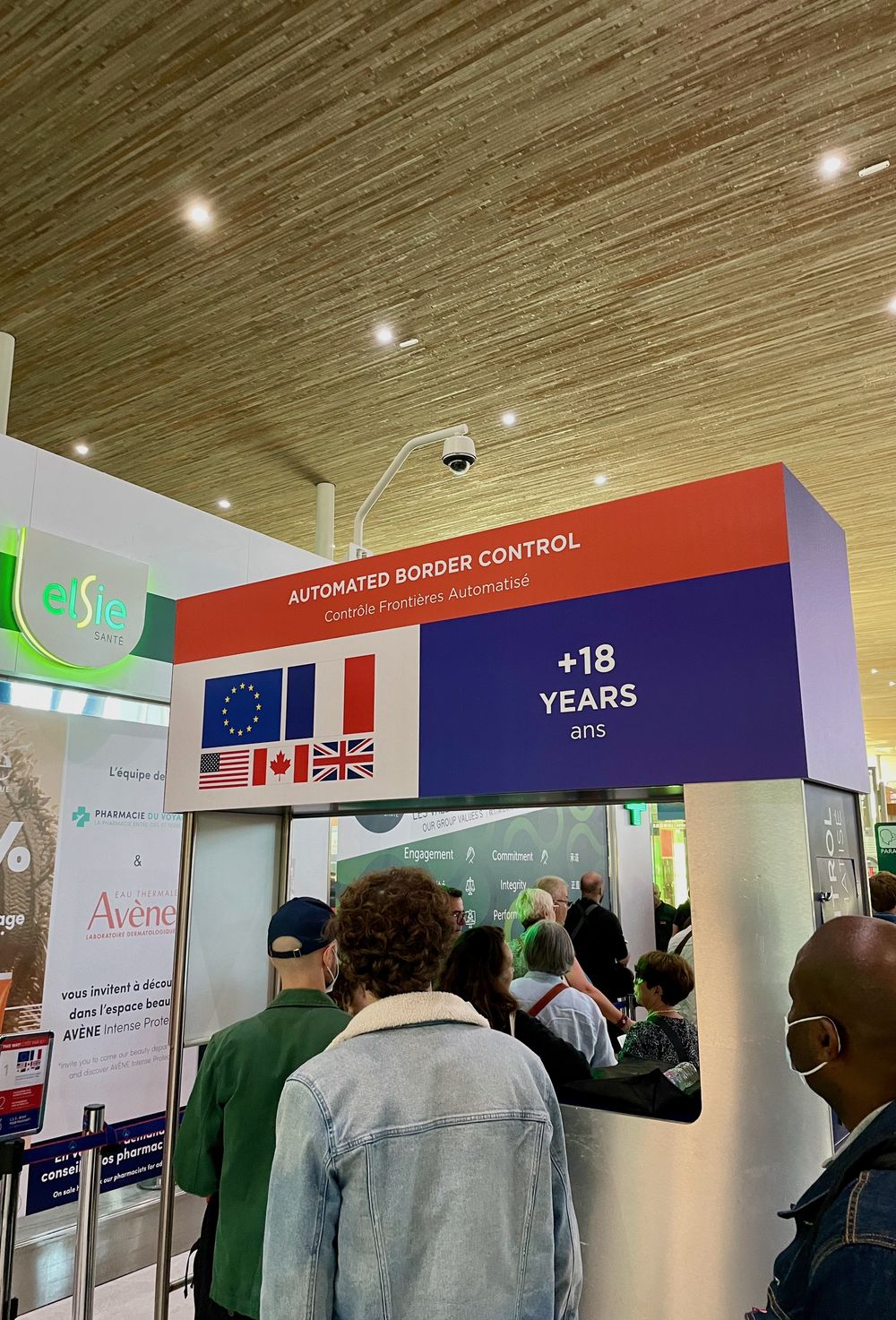 How to Use an eGate in France
Using an eGate in France is quite simple.
Prepare your biometric passport by opening it up to the picture page.
Place the photo page face down on the machine.
Let the machine read your passport and wait for the sliding doors to open.
Walk inside with all your luggage. Remove your face coverings, hats, and glasses.
Inside, stand on the footprint marks and look directly at the camera.
Once the machine confirms you are the passport holder, wait for the front sliding doors to open and pass through the other side.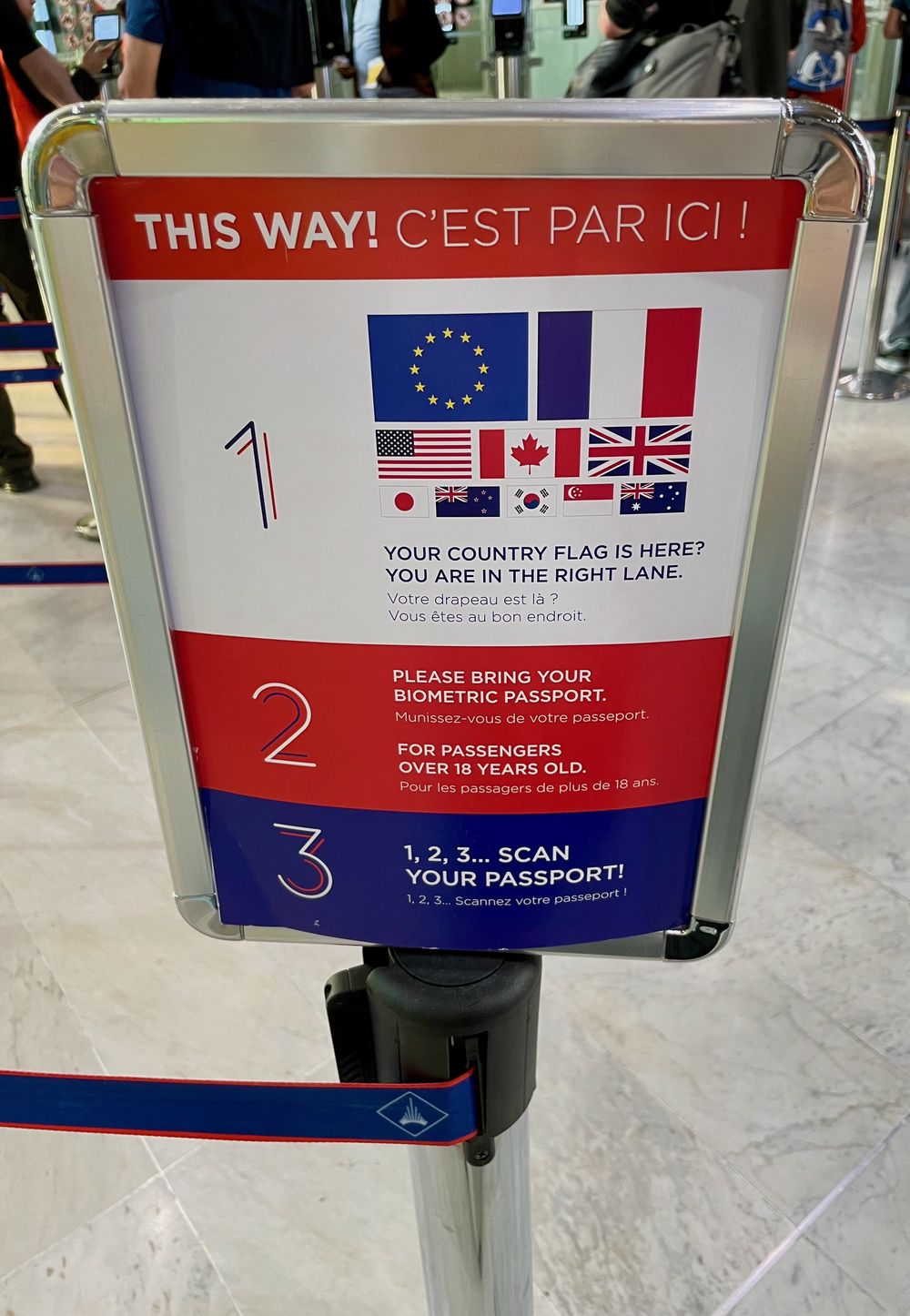 eGates are the quickest way to get through the Schengen Zone border in France. It happens very fast and the next thing you know, the doors open and you've made it through.
There are still two border agents past the machines, but they look very quickly to verify you are the person on your passport and wave you through. The process is much faster than the previous border control process.
Keep in mind, the Parafe system will still keep a record of your entry and exit dates so don't overstay your 90 days in the Schengen Zone!
All in all, it's a welcome improvement to the border control process and makes international travel less cumbersome.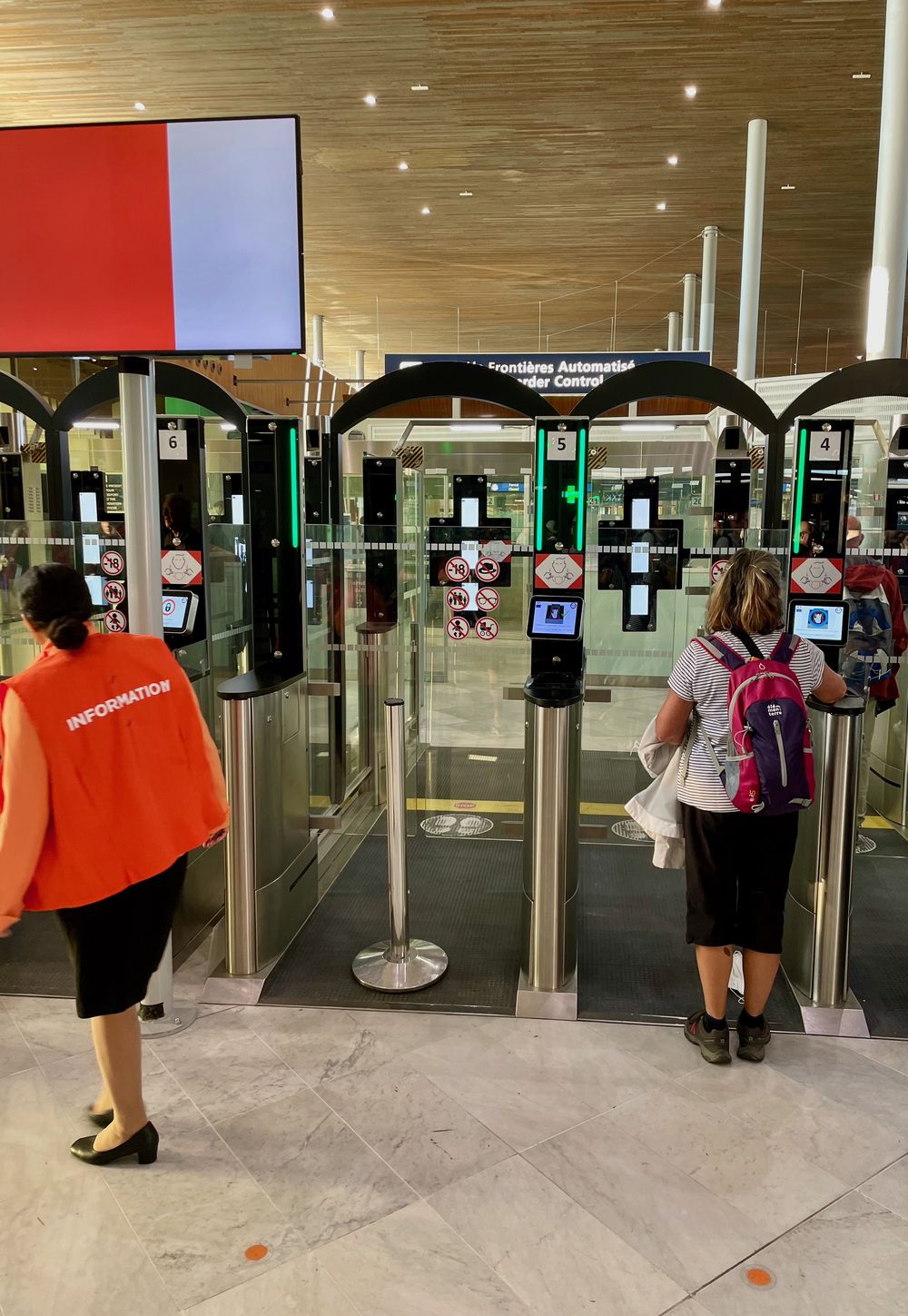 Unfortunately, upon my return to France, the line for border control was so long that I did not get a chance to use the machines for re-entry to the Schengen Zone, however, the signs were there welcoming American passport holders to use the lane intended for Europeans.
I can't imagine the French are too happy about that!