Traveling abroad is always an adventure, but dealing with long customs and immigration lines after a tiring international flight can take some of the joy out of the journey. That's where Global Entry comes to the rescue, allowing expedited clearance for pre-approved, low-risk travelers upon arrival in the United States.
But what happens when your trusted traveler status is about to expire? Fear not, renewing your Global Entry membership is a straightforward process that can be easily handled online, just like updating your passport for your Global Entry membership.
I'll guide you through the step-by-step process to renew your Global Entry online, ensuring your travels remain as smooth and hassle-free as possible. So, grab your passport, fasten your seatbelt, and let's dive into the world of digital Global Entry renewals!
Log in to the Trusted Traveler Programs (TTP)
This is the same site where you initially applied for Global Entry. If you've forgotten your login information, there are options for password and username recovery.
Apply for renewal
You can start the renewal process up to a year before your Global Entry status is set to expire. In your TTP account, you should see an option to renew. If your status is still valid for more than a year, you may not see the renewal option.
Fill out the application
You'll need to verify and update any information on your application. This will include personal details like your address and employment information, as well as information about your travel history.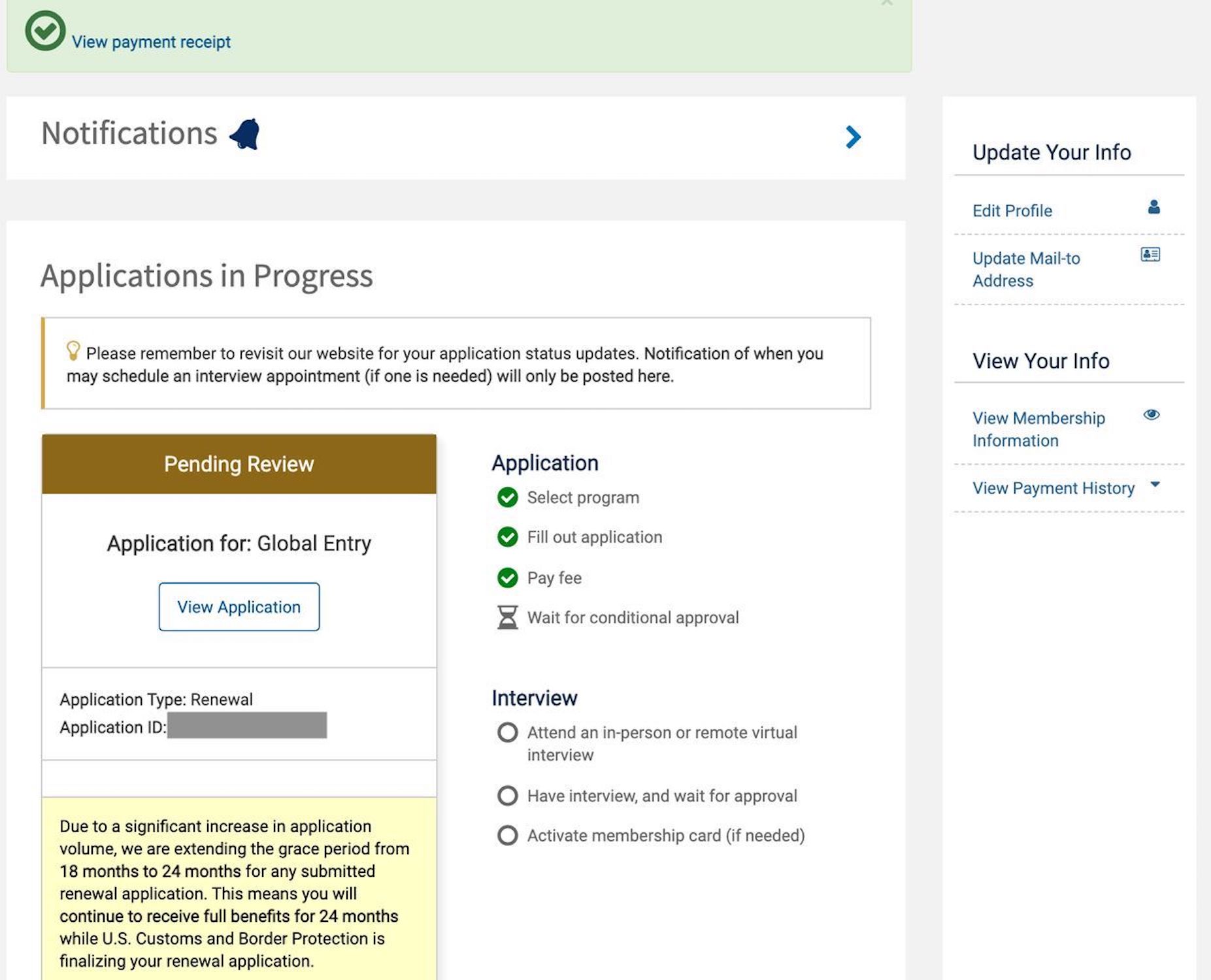 Pay the renewal fee
The fee to renew Global Entry was $100. The application process is not complete until you've paid this fee. It's important to note that this fee is non-refundable, even if your application is denied.
Wait for conditional approval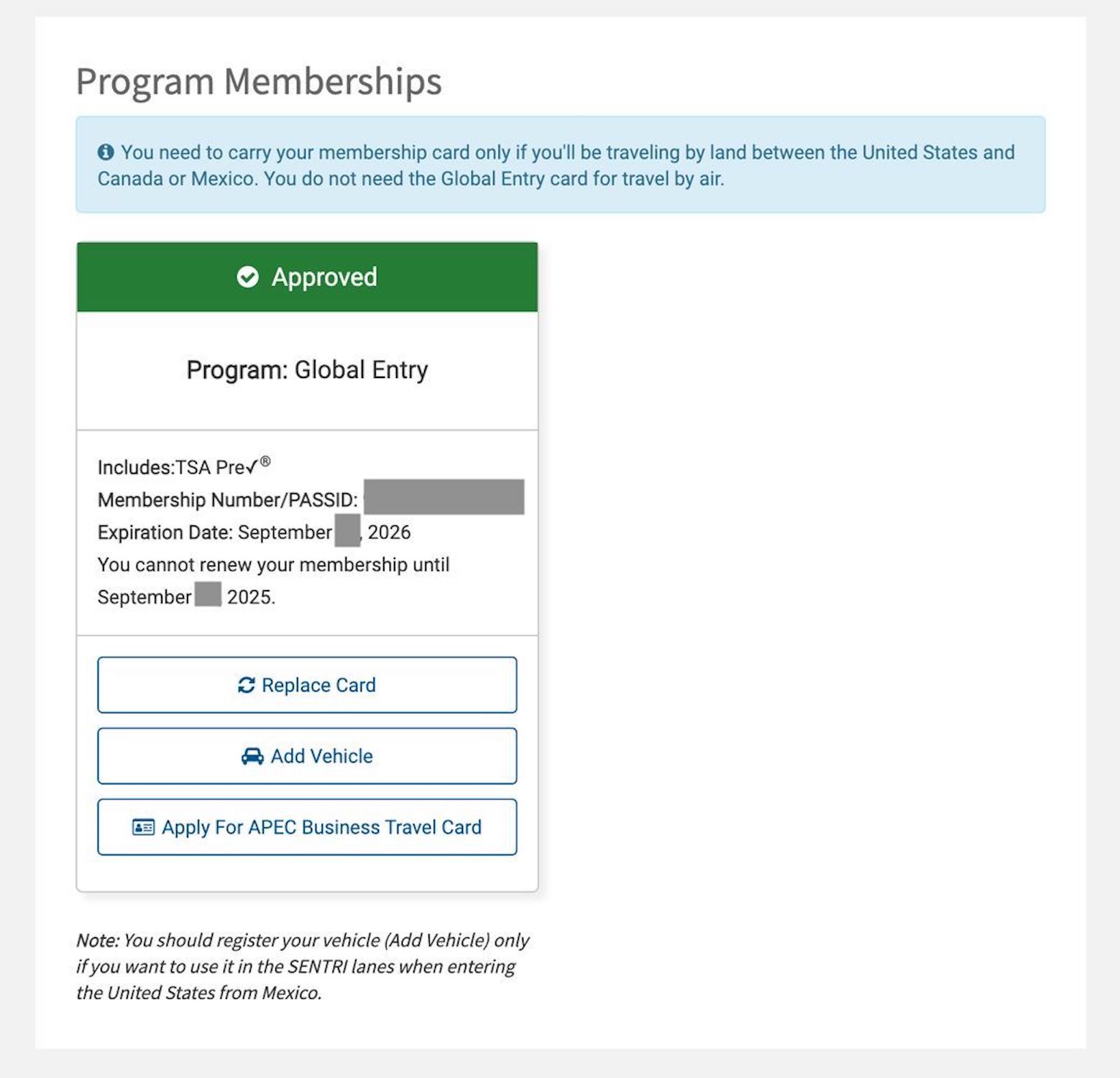 After you submit your application and pay the fee, your application will be reviewed. This could take a few weeks or a few months. You'll be notified via email once your application has been reviewed.
Not everyone who applies for renewal will need to do an interview. If you do need one, you'll be notified. You can then schedule an interview at a Global Entry Enrollment Center. If you need to do an interview, you'll need to bring your valid passport(s) and one other form of identification, such as a driver's license or ID card to the interview. If you are a lawful permanent resident, you must present your machine-readable permanent resident card.
Get your renewed Global Entry card
If your application is approved and you've completed any necessary interviews, you'll get a new Global Entry card in the mail.