As I made my way through Charles de Gaulle Airport the other day, I saw something I had never seen before. It was a sign for the CDG Express. What was that? I did some research and this is what I found!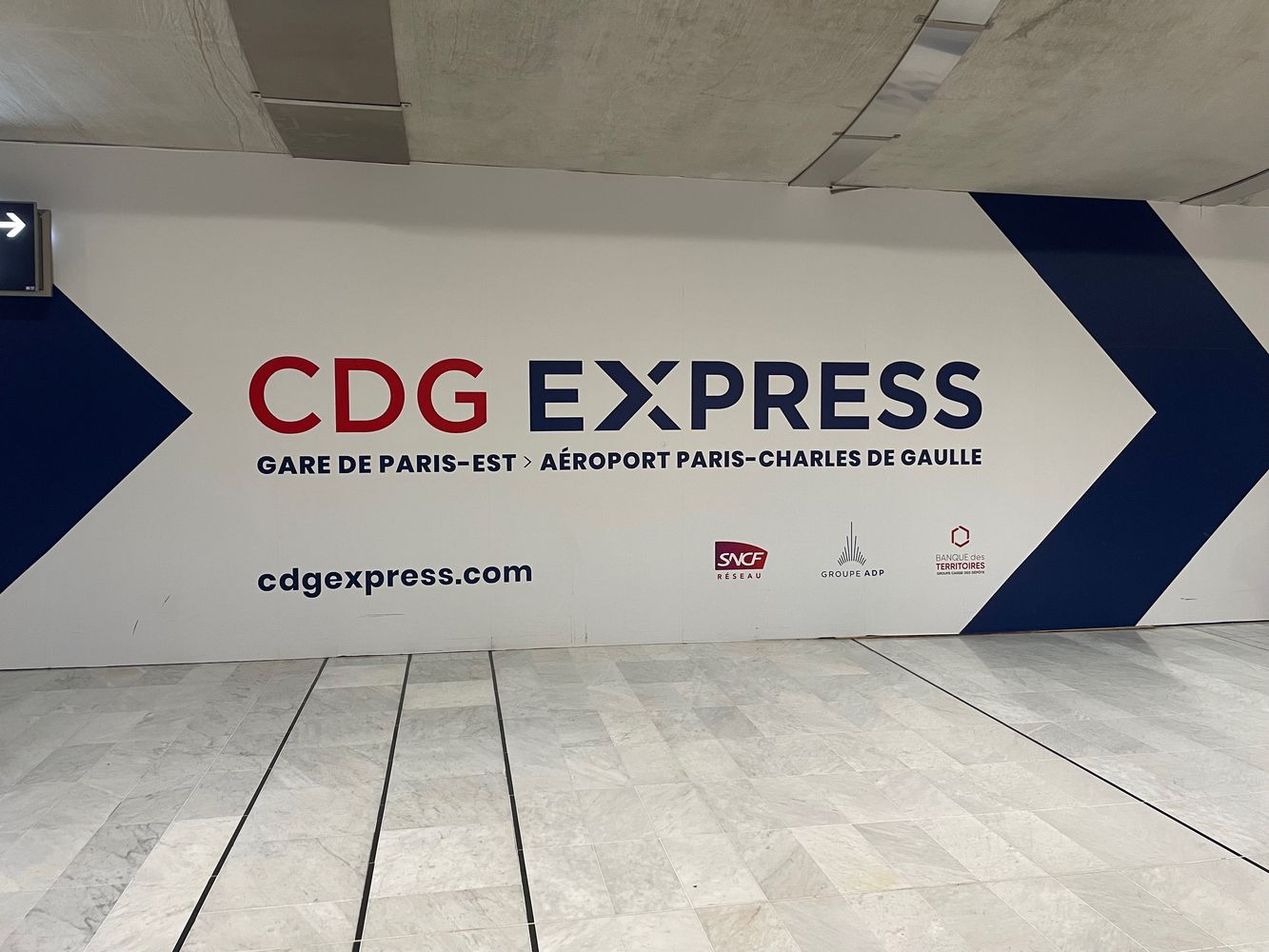 CDG Express is a planned express rail link between Paris and Charles de Gaulle Airport in France. Here are some details:
CDG Express has been in development for several years, with the goal of providing a direct high-speed rail connection between downtown Paris and the airport.
Initial plans were for it to launch in 2023, ahead of the 2024 Paris Olympics. However, the project has faced delays.
The latest target launch date is 2027. This has not been 100% confirmed yet, as some regulatory approvals are still pending.
The express service will use dedicated tracks separate from the regular rail network and will only stop at two stations – Paris Gare de l'Est and CDG 2 Railway Station at the airport.
Travel time between the city center and the airport is expected to be around 20 minutes once operational.
So in summary, while CDG Express was originally supposed to open in 2023, the latest projections are for it to launch sometime in 2027, pending final approvals. The exact launch date is still to be determined as the project continues to progress!
This is exciting news as traveling between Paris and the airport is always a pain!