There is an area just north of Montmartre, around metro Lamarck-Caulaincourt which is completely stunning. When I got off the metro, I thought I was inside of a movie. The steep steps overlook a beautiful "Metropolitan" sign and a quaint Parisian terrace café. Walk up the steps and you'll find a gorgeous cobblestone plaza with autumn leaves on the trees. It was a magical moment and I hope you make it to Lamarck-Caulaincourt one day!
Lamarck-Caulaincourt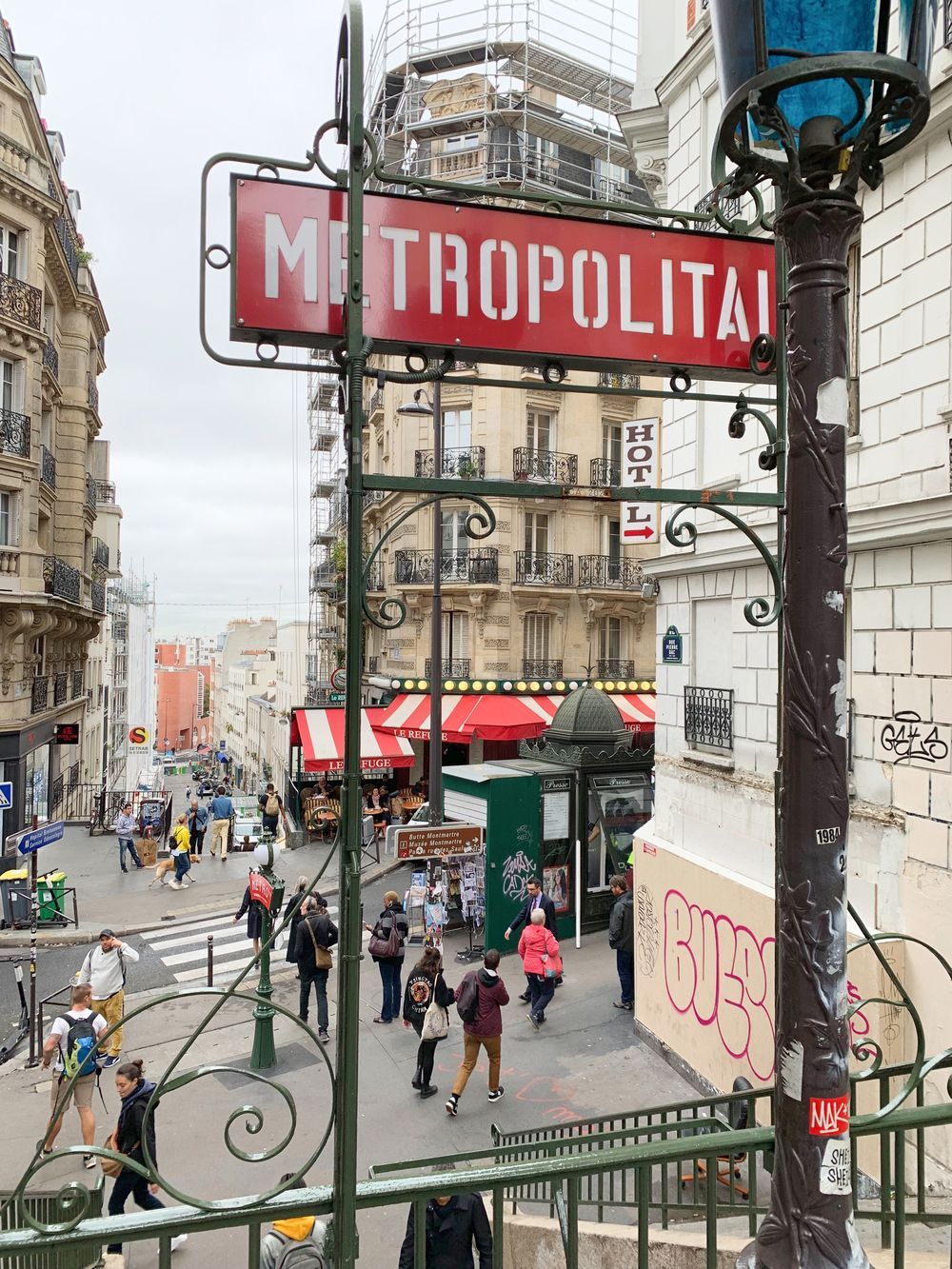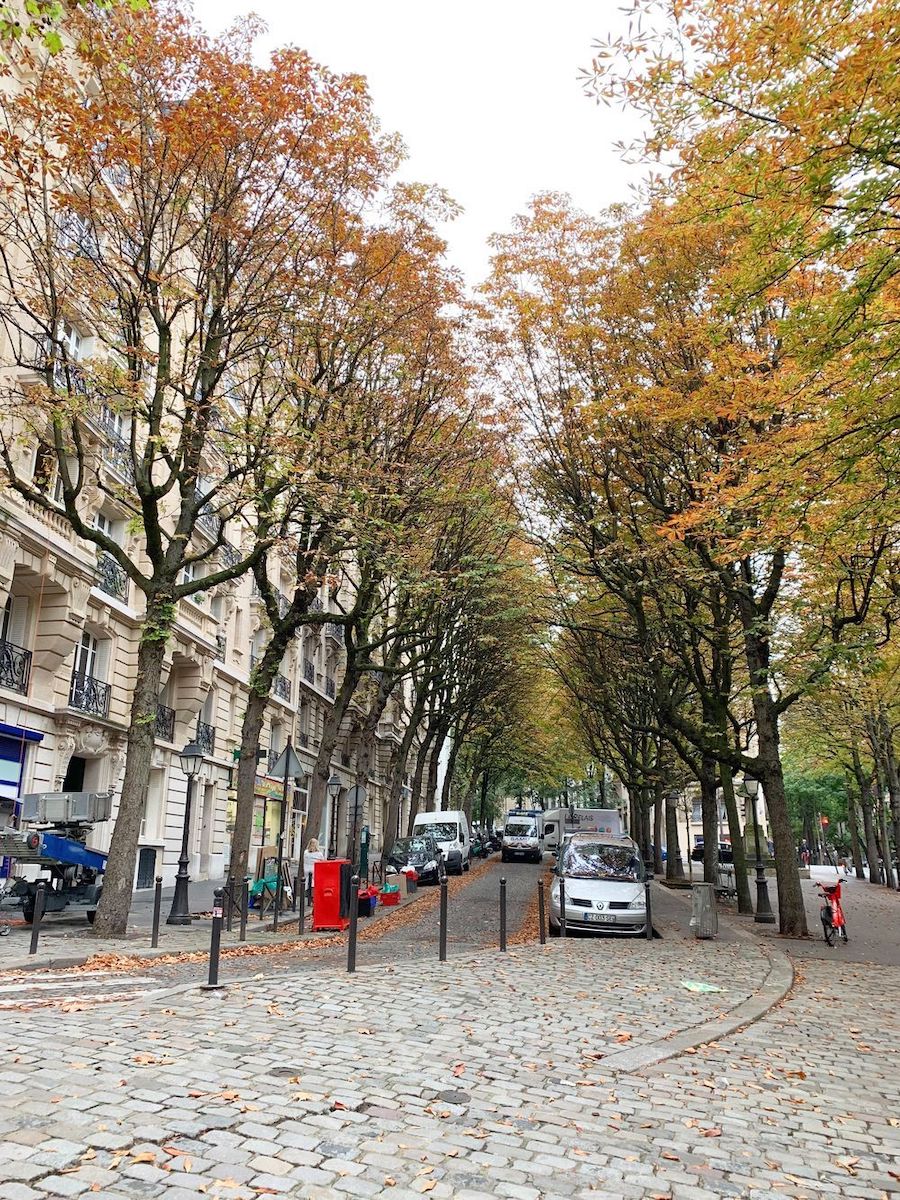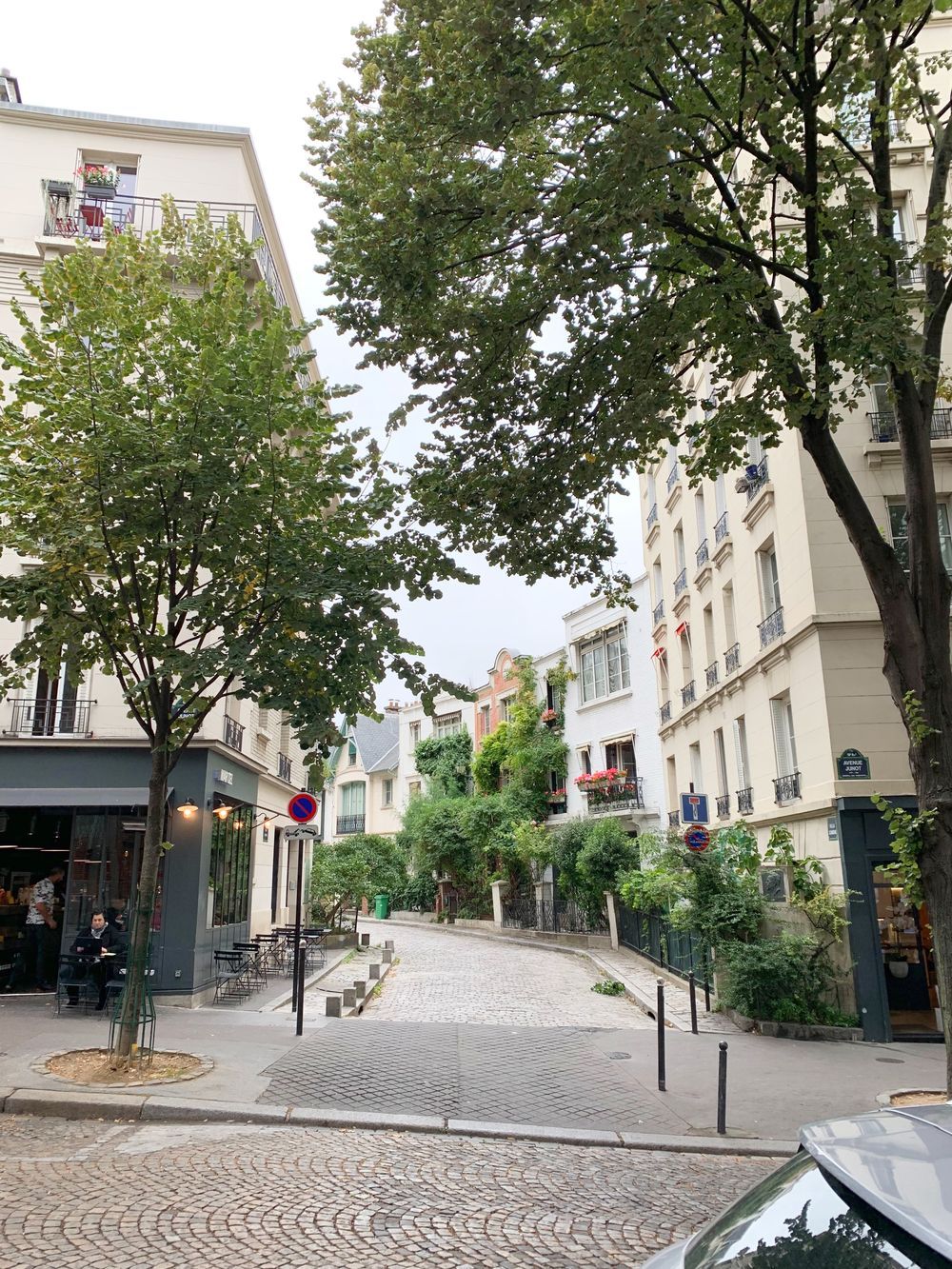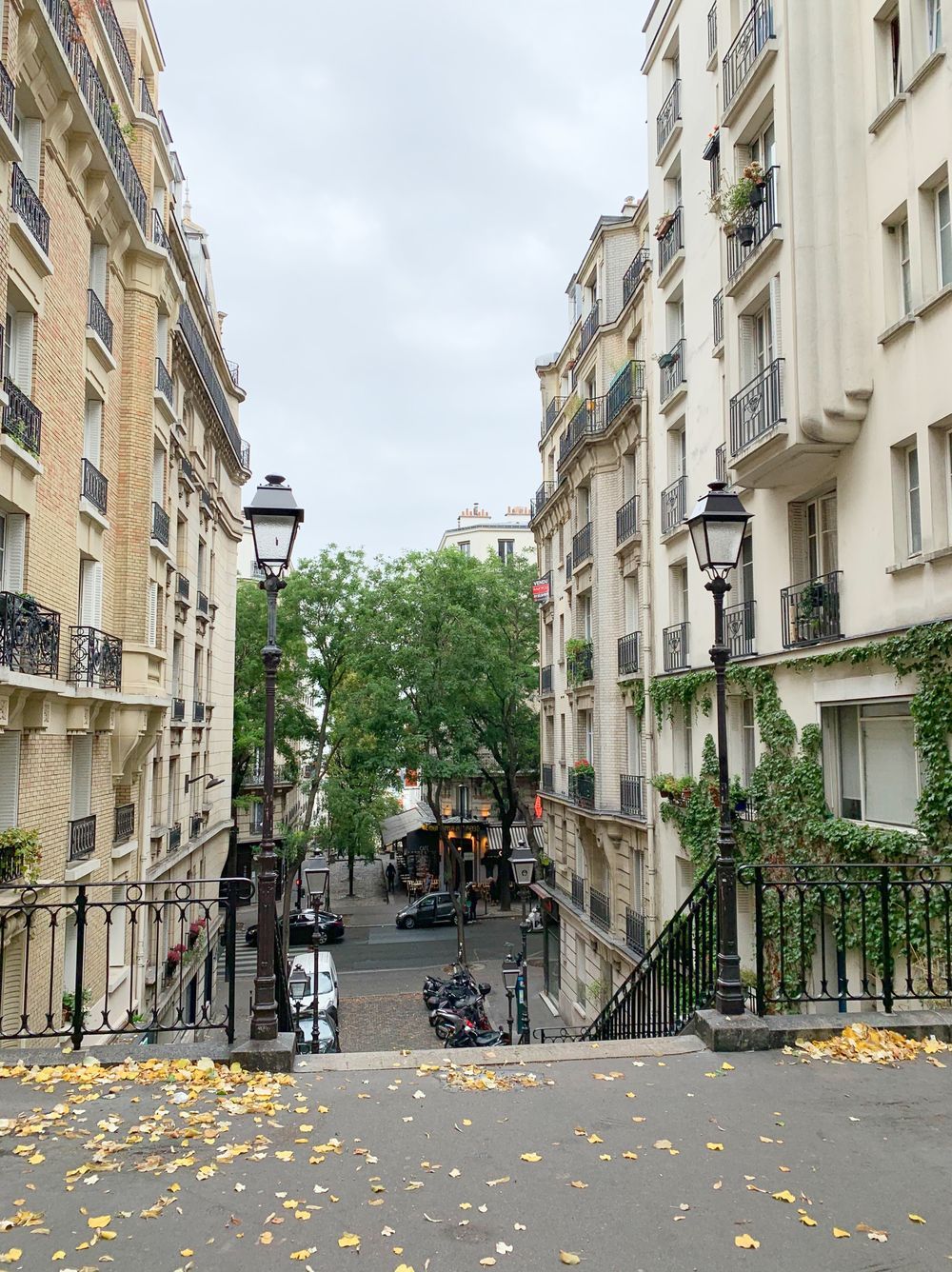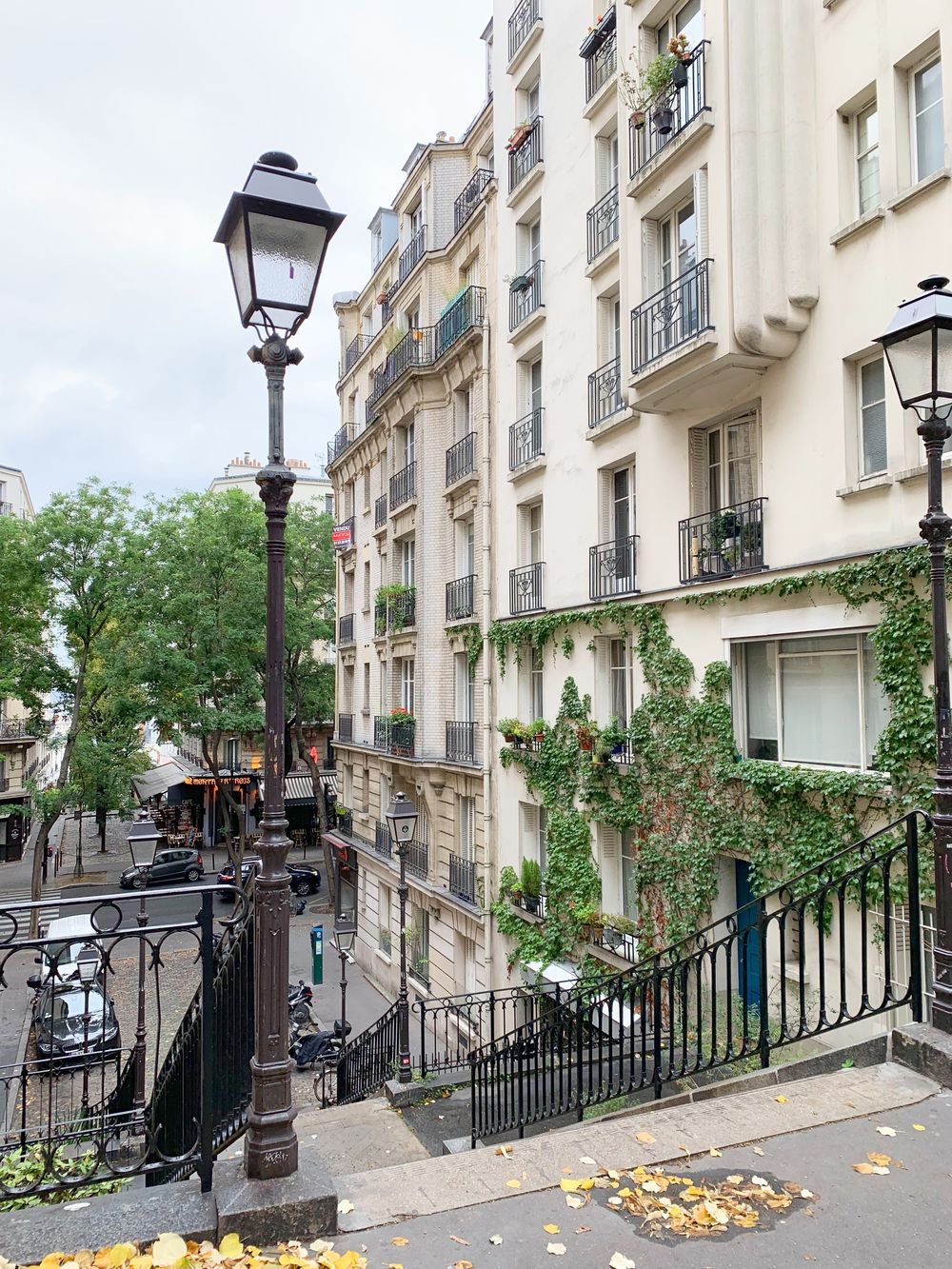 Hotel Particulier
If you have time, be sure to step inside the beautiful Hotel Particulier in Montmartre. It's stunning inside and out!