There's no place quite like the French Riviera! Large, metropolitan cities and tiny, picturesque villages alike line the stunning Mediterranean coast. Each location, while home to different histories and attractions, offers gorgeous views and a perfect combination of French and Italian culture.
Tourists around the world flock to cities like Nice and Cannes, but there are countless small towns on the French Riviera as well. These villages offer a more authentic look at life on the Côte d'Azur, as well as a calmer and more relaxed vacation.
Whether you are planning a quick day trip from a larger city or prefer to backpack between the many charming villages, these ten ideas for small towns on the French Riviera are sure to help you plan your perfect beach holiday.
Keep reading to learn about some of the best options for small towns on the French Riviera!
Saint-Jean-Cap-Ferrat
Incredible architecture and opulent attractions combine to create the ideal getaway town for the rich and famous in Saint-Jean-Cap-Ferret. While this village has become more accessible over the years, it is still known as a fairly exclusive destination.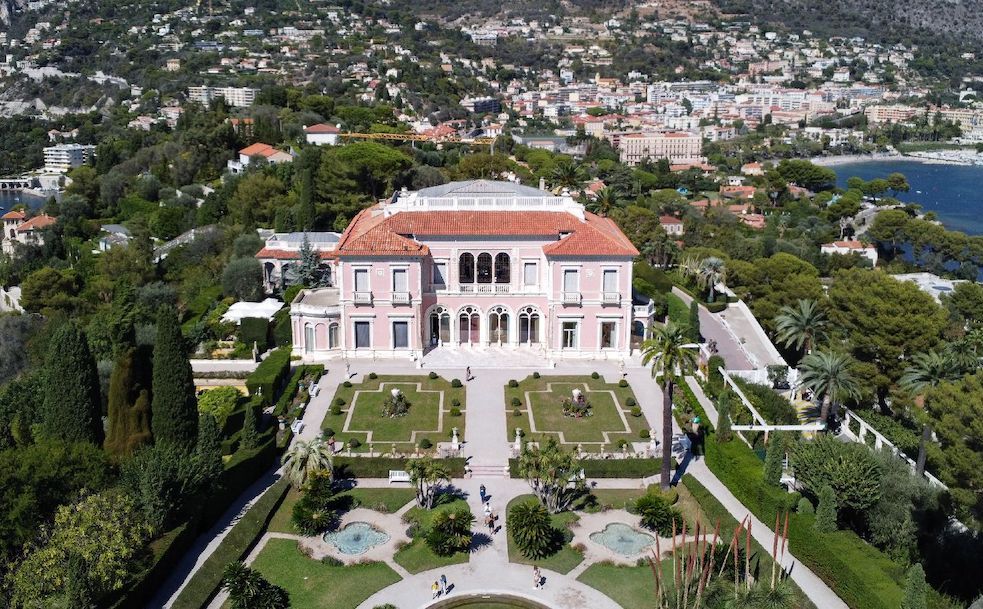 Saint-Jean-Cap-Ferret is the home to three major beaches, the most popular of which is Paloma Beach, found at the base of the cliffs near the port. Another major attraction is the Villa Ephrussi de Rothschild, an Italian-style villa with nine different themed gardens.
This small town on the French Riviera is located on a small peninsula near Beaulieu-sur-Mer and Villefranche-sur-Mer.
Èze
Èze is one of the main "villages perchés," or perched villages, along the French Riviera. At 1,400 feet above sea level, it offers gorgeous views of the Mediterranean, as well as nearby small towns.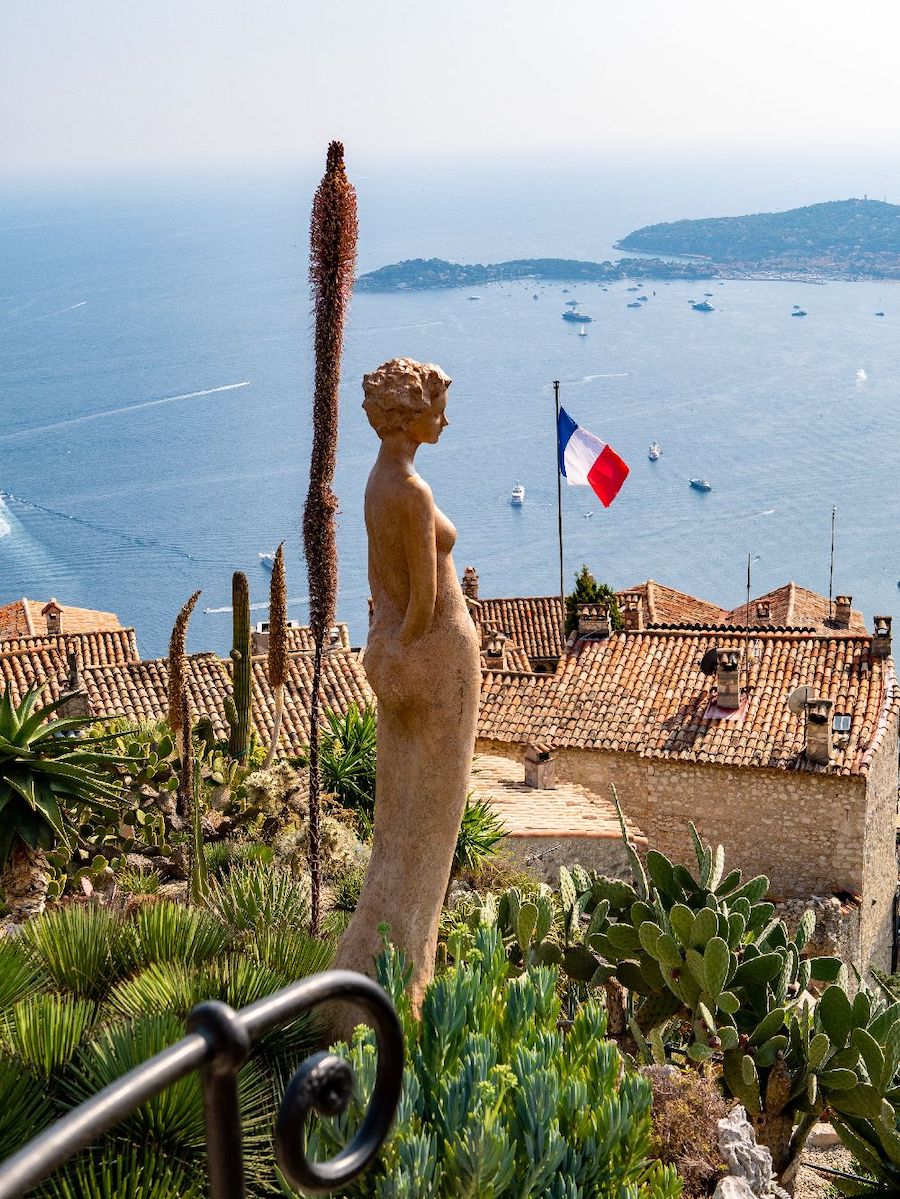 Èze is a steep town with many narrow, cobblestoned streets. One popular attraction is Le Jardin Exotique, an impressive botanic garden with many cacti and tropical plants. For architecture and history, be sure to check out the famous local church, the Église Notre-Dame-de-l'Assomption.
Though small in size, Èze has recently grown in popularity among tourists and becomes especially crowded during the summer months. It is often referred to as a "village-musée" or village-museum, due to its public, outdoor art museum feeling.
Sainte-Agnès
Tucked away near the French-Italian border, Sainte-Agnès is a calm yet charming perched medieval commune. It is a hidden gem within the French Riviera, and therefore not super popular among tourists.
Sainte-Agnès is the highest coastal village in all of Europe. It is high in the mountains over Menton at about 800 meters above sea level. This location gives it incredible views of the area.
One highlight of any trip to Sainte-Agnès is a visit to the Château de Sainte Agnès. Take a quick hike up to the ruins of this ninth-century castle, and you will be rewarded with a panoramic view of the larger region.
Beaulieu-sur-Mer
Literally translating to "beautiful place on the sea," Beaulieu-sur-Mer is an absolutely dreamy small town on the French Riviera. It is located between Villefranche-sur-Mer and Èze, just south of the Principality of Monaco.
Beaulieu-sur-Mer's beauty comes in part from its impressive vegetation. Wander around the village's many parks and gardens to take advantage of this. Many vacationers also enjoy the Baie des Fourmis, a central yet isolated sandy beach that is perfect for relaxation.
Additionally, the local Villa Kérylos is a popular tourist attraction. This reproduction of an Ancient Greek home is great to explore. Guests can even book it for weddings and other events!
Grasse
Interested in the history and production of perfumes? Grasse allows you to enjoy your French Riviera vacation while also learning about the perfume industry.
Grasse's history of perfume making goes back to the Renaissance when the town manufactured gloves. Then, in the 16th century, the town began producing perfumed gloves. Though gloves became less fashionable over time, the town continued to take advantage of its ideal growing conditions for jasmine, rose, and other plants. It is now home to over 30 factories that produce perfumes, soaps, and flavorings.
To make the most out of your time in Grasse, be sure to book a workshop or tour with one of the major perfume companies, including Molinard, Galimard, and Fragonard.
Villefranche-sur-Mer
Anyone who watched the second season of Emily in Paris knows about the colorful, adorable fishing village of Villefranche-sur-Mer. While it is popular among French and European tourists, this small town on the French Riviera is still rather calm and relaxing.
In addition to its overall aesthetic appeal, Villefranche-sur-Mer is known for its Plage des Marinières, a gorgeous, white sandy beach.
If you enjoy art history, it should be interesting to know that the renowned French painter Jean Cocteau spent lots of time in Villefranche-sur-Mer. Over time, he definitely left his mark. Cocteau painted the interiors of the Église Saint-Michel, as well as the Chapelle St-Pierre.
Menton
One of the most picturesque and Instagram-friendly small towns on the French Riviera is Menton. Its stunning pastels and charming architecture create a dreamy atmosphere for tourists and locals alike.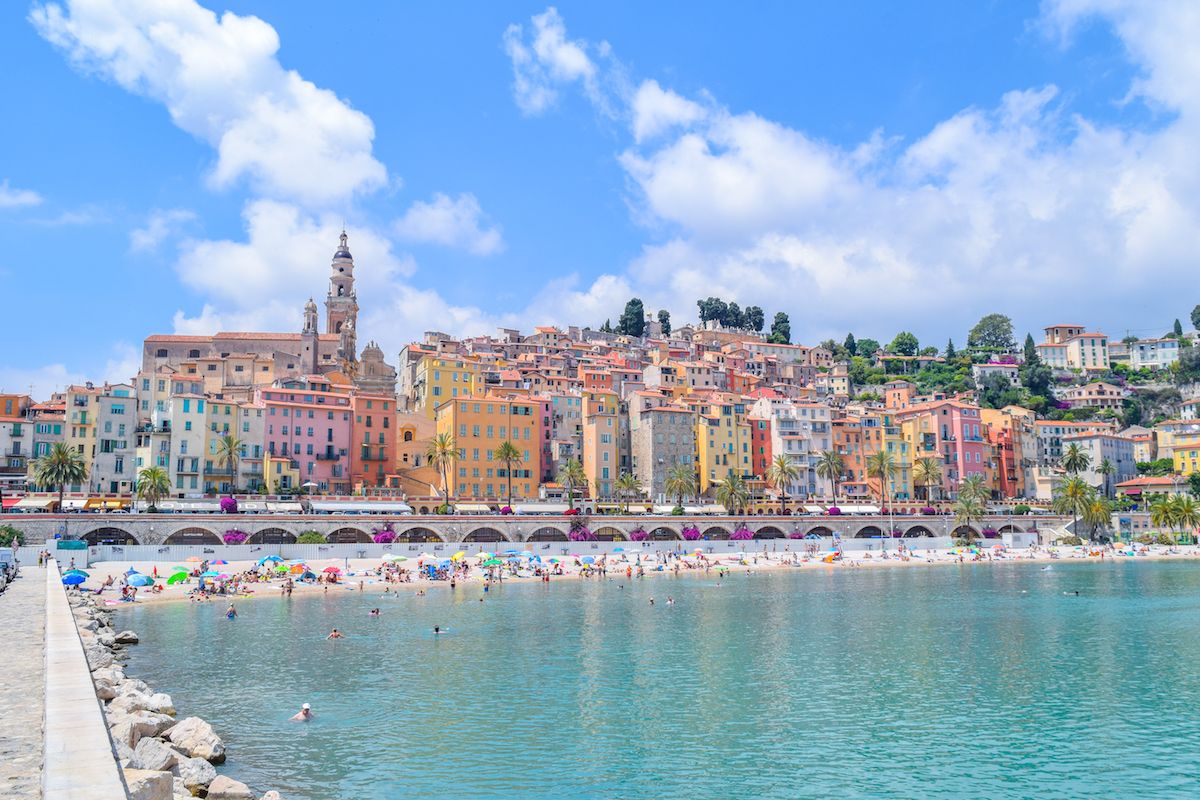 Though it is a part of France, Menton borders Italy, meaning that you can find the perfect combination of gelato, croissants, and pasta here. Menton is also known for its lemons and is home to the Fête du Citron festival each spring.
While visiting Menton, be sure to check out the Basilique Saint-Michel-Archange, one of the main symbols of the city. If you're looking for a good view, head to the Cimetière du Vieux Château, which overlooks the town and the nearby sea.
Saint-Paul-de-Vence
Art lovers flock to Saint-Paul-de-Vence, a small hilltop town and one of the oldest medieval villages on the French Riviera. Over the years, many famous writers and artists have spent time here, including Picasso, Chagall, Matisse, and Modigliani.
As you explore the narrow streets and stone buildings in Saint-Paul-de-Vence, visit the many art galleries. Fondation Maeght is France's first private art institution and boasts a large collection of modern art in particular. Or, you can simply admire the sculptures and occasional outdoor exhibits that line the streets.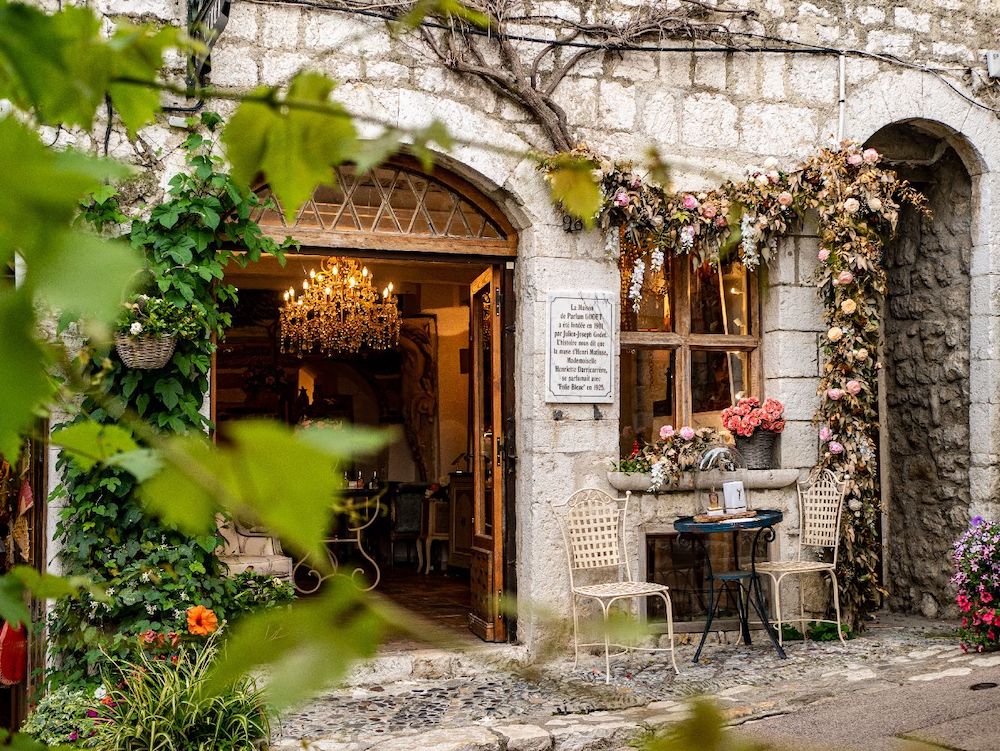 In addition to its involvement in the lives of many artists, Saint-Paul-de-Vence also has a reputation for culinary innovation and its rich medieval history.
Cassis
Near the large metropolitan city of Marseille, the small town of Cassis offers a haven away from city life. This old fishing port town has colorful buildings, stylish boutiques, and delicious seaside restaurants.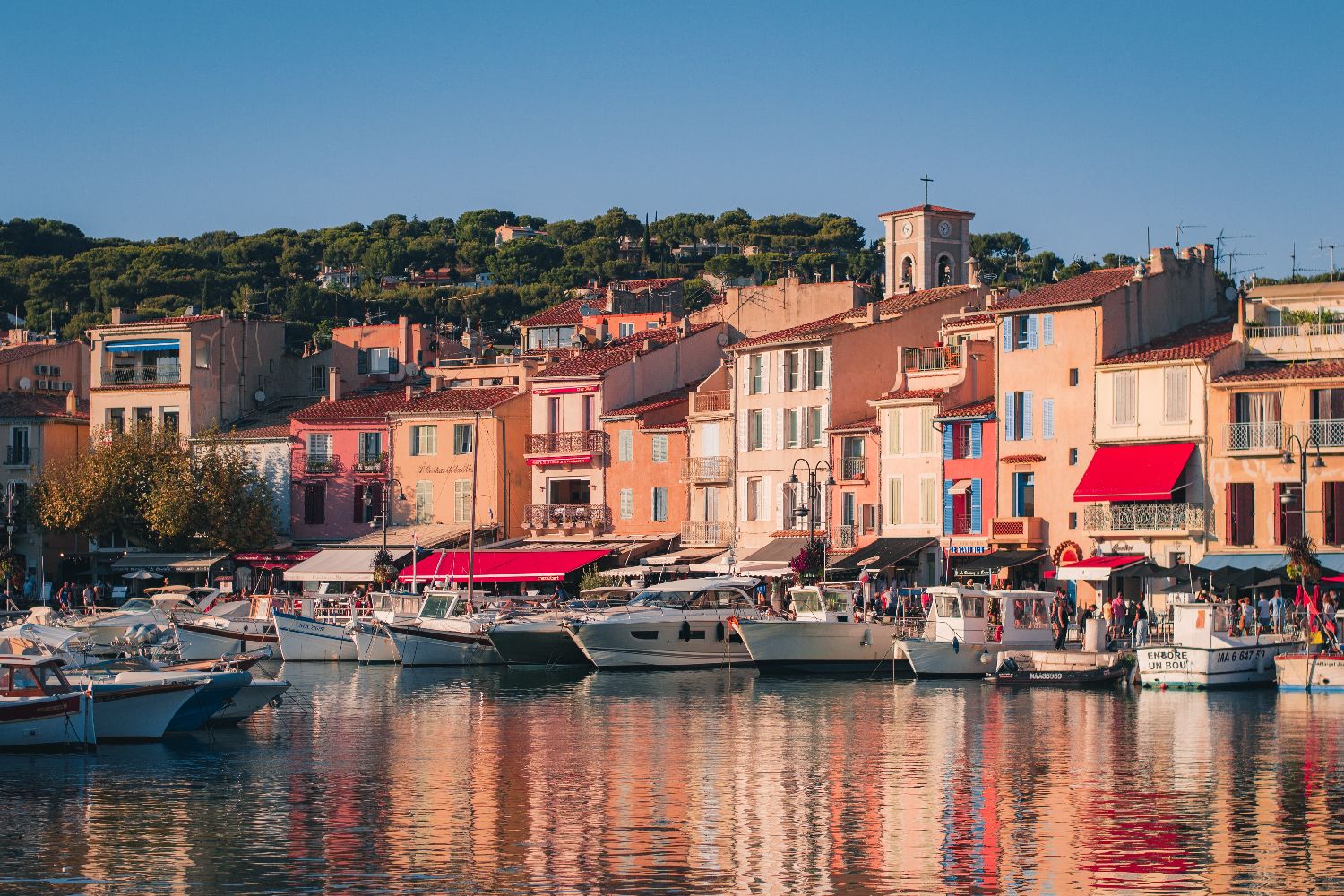 A major tourist attraction in this small town on the French Riviera is the Château de Cassis. Want to feel like a king or queen for the night? Guests can actually stay overnight in one of the suites!
While visiting Cassis, be sure to try the iconic Crème de Cassis, a liqueur made from blackcurrants. Nature lovers should also visit the nearby Calanques, which stretch between Marseille and Cassis.
Peillon
If your main priority is finding a place to relax and escape, then the perched village of Peillon is the place to go. This storybook-small town allows visitors to finally get away from other French Riviera tourists, even during the crowded summer months.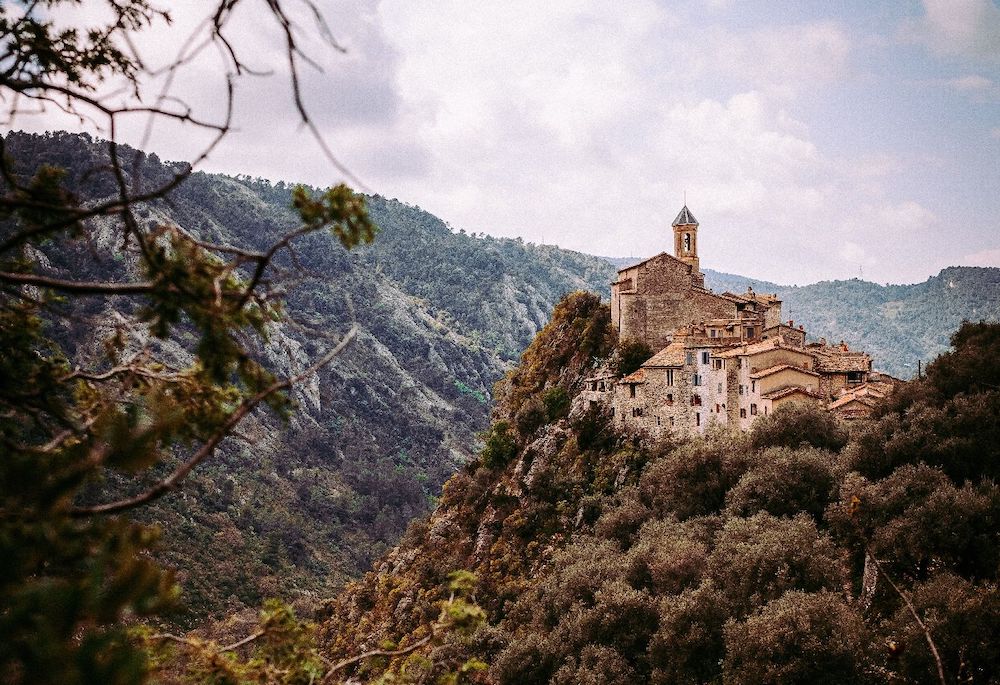 Peillon is just 20km north of Nice, but it feels much calmer and isolated. This is a small town with no souvenir shops and just a few nearby hotels and restaurants. While it isn't for everyone, those looking for an authentic experience will embrace a getaway to small-town France.
Visitors can park at the entrance to the village and then explore the area on foot. Be sure to stop by historical monuments such as the Place Arnulf fountain and the Church of Saint-Sauveur.
---
Whether you are looking for history, cuisine, art, or just a relaxing day on the beach, even the small towns on the French Riviera have no shortage of things to see and experience. Consider visiting one of these destinations during your next visit to the South of France!