Nice is a crown jewel of the famous French Riviera, or Côte d'Azur region in the south of France. It is the best major city to begin a vacation in the Provence region, and many millions of people visit this colorful, eclectic city each year! From the pastel-colored buildings to the sparkling blue Mediterranean Sea at its doorstep, there's so much charm to Nice, France. (PS, it's pronounced like "niece" in English, not "nice" as in kind!)
Nice, France was a favorite destination for 19th-century European elite, though its roots go back to Greek origins! French artist Henri Matisse later moved to Nice and the city operates a must-visit museum commemorating his works and life.
If you're thinking about planning a trip to Nice, then keep reading for my best travel recommendations!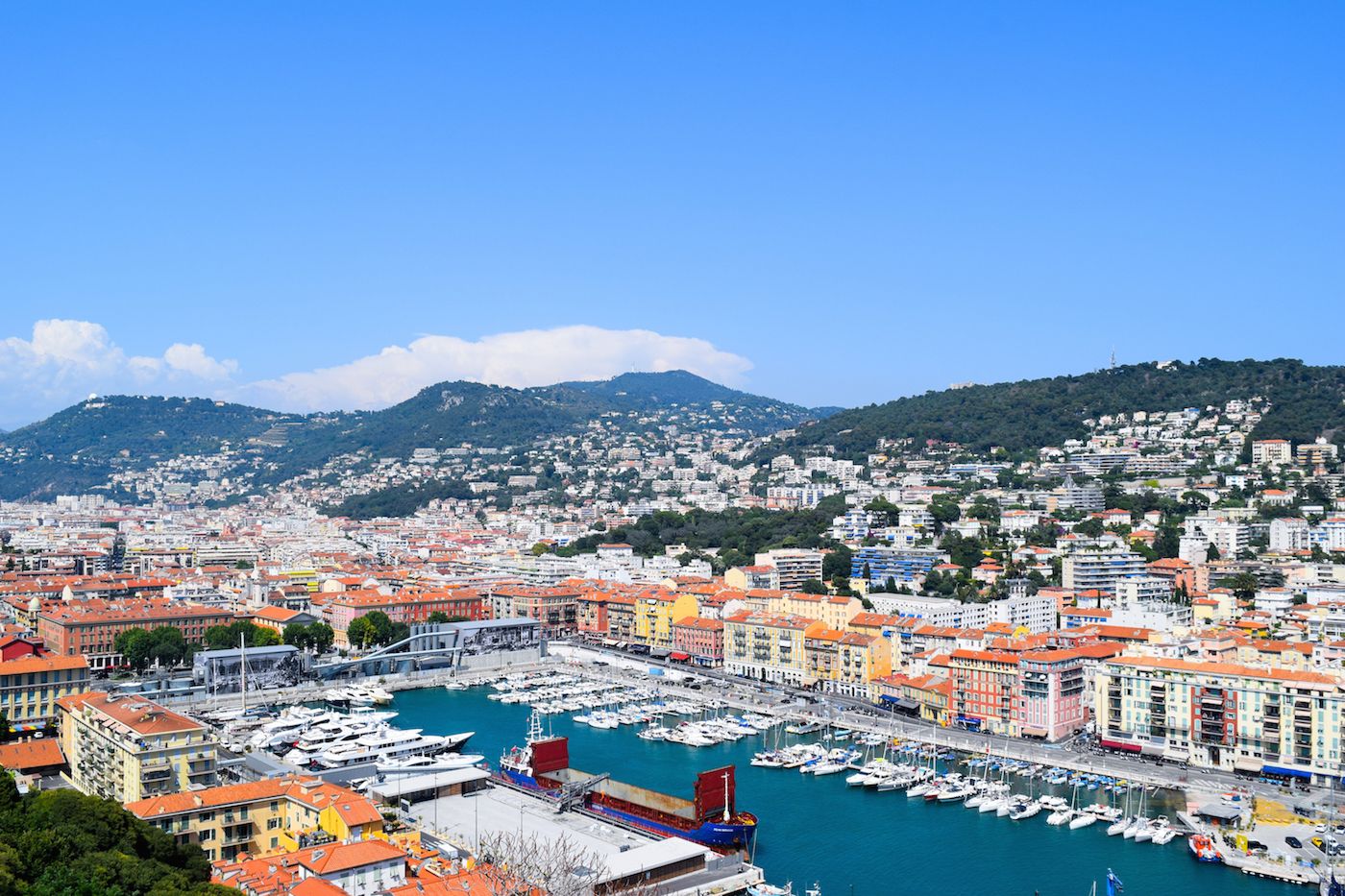 Traveling to Nice
Nice is located in the south of France, accepts the Euro as currency, and its inhabitants speak French.
When is the best time to visit Nice?
The high season for Nice travel is definitely the summer months of June, July, and August. You will see far fewer crowds if you visit outside of these months, but then again, you won't get to experience Nice at its prime! Nice is the perfect city to visit during a summer in France trip.
Getting to Nice
Nice has its own airport (NCE), which operates direct flights from JFK during the summer season. Those flights can be quite expensive though, so your best bet is to fly into Paris (CDG) and take a train or budget flight to Nice from there!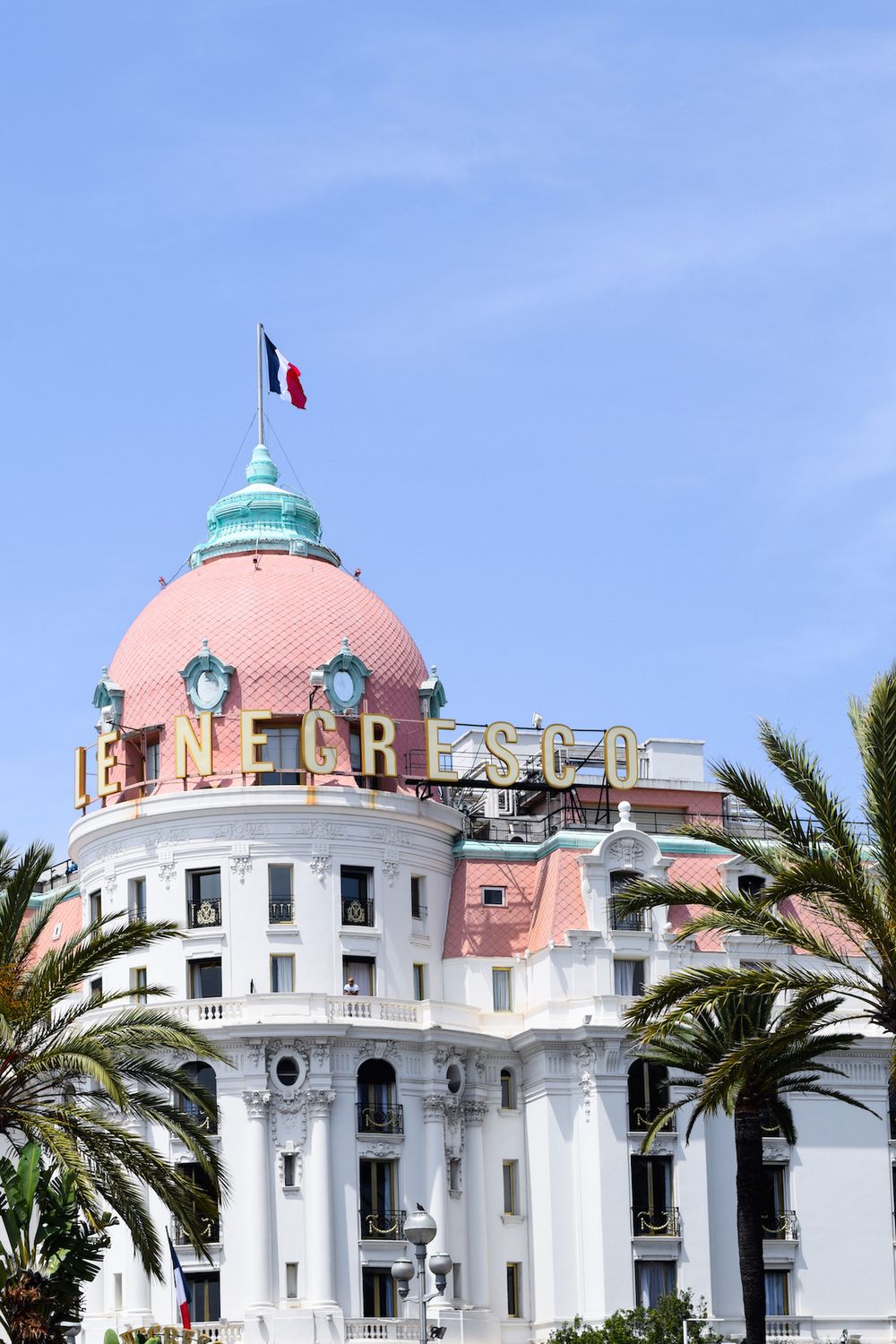 Where to Stay in Nice
The best luxury hotels in Nice are Le Negresco and the Hyatt Regency Nice Palais.
An affordable yet nice boutique or mid-range hotel in Nice is Le Meridien.
Finally, the best budget hotels in Nice are the Best Western Plus Hôtel Masséna, Hôtel Oasis, and the Deck Hotel by Happy Culture.
Where to Eat in Nice
There are lots of delicious restaurants to eat at in Nice.
Le Plongeoir: a seaside cliff restaurant with Mediterranean dishes – 60 Bd Franck Pilatte
La Petite Maison: an elegant, upscale restaurant popular with celebrities – 11 Rue Saint-François de Paule
Restaurant LES GARÇONS – 3 Rue Centrale
Chez Acchiardo – 38 Rue Droite
Les Sens – 37 Rue Pastorelli
Comptoir du Marché – 8 Rue du Marché
La Rossettisserie: traditional Niçoise food served homestyle – 8 Rue Mascoinat
Cafés in Nice
Here are the cafés I recommend in Nice:
Emilie and the Cool Kids – 9 Rue Alberti
HOBO COFFEE – 5 Bis Rue Sainte-Reparate
What to Do & See in Nice
Here are the best things to do and see in Nice, France!
Promenade des Anglais
The most famous aspect of Nice is its sprawling seaside walkway, the Promenade des Anglais, which translates to "Walkway of the English." It got its name from the wealthy English tourists who traveled there in the 19th century to spend their holidays and walk near the sea.
Colline du Chateau
Also called Castle Hill, the Colline du Chateau is a massive mountain to the east of Nice's old town. You can take the elevator if you must, but I highly recommend hiking up the hill instead. You'll be rewarded with one of the most stunning views over Nice and the Mediterranean Sea ever! This park is the former location of a castle, but unfortunately, it was demolished by Louis XIV in 1706. Even so, the Colline du Chateau adventure was one of my favorite things to do while I was in Nice over the summer!
Cours Saleya Market
The south of France is famous for its outdoor markets and the Cours Saleya is the best one to visit in Nice! Come here for fresh fruits and vegetables, beautiful flowers, and numerous local Provençal products from the region.
Old Town Nice
Vielle Ville, the old town of Nice is a dream. From small walkways to cute restaurants and little shops, you're sure to spend hours wandering this little piece of Nice's history. Much of the architecture appears Italian, as Nice was actually part of Italy until 1860! Stop by an ice cream shop (glacier) when it's hot out, or enjoy a tasty crêpe when it's cooler.
Place Massena
You should definitely pass through Place Massena during your visit to Nice and admire the stunning colorful architecture and checkered floor tiles of this beautiful open square. Nearby, there's a beautiful water fountain, Fontaine du Soleil, with a sculpture of Apollo in the center!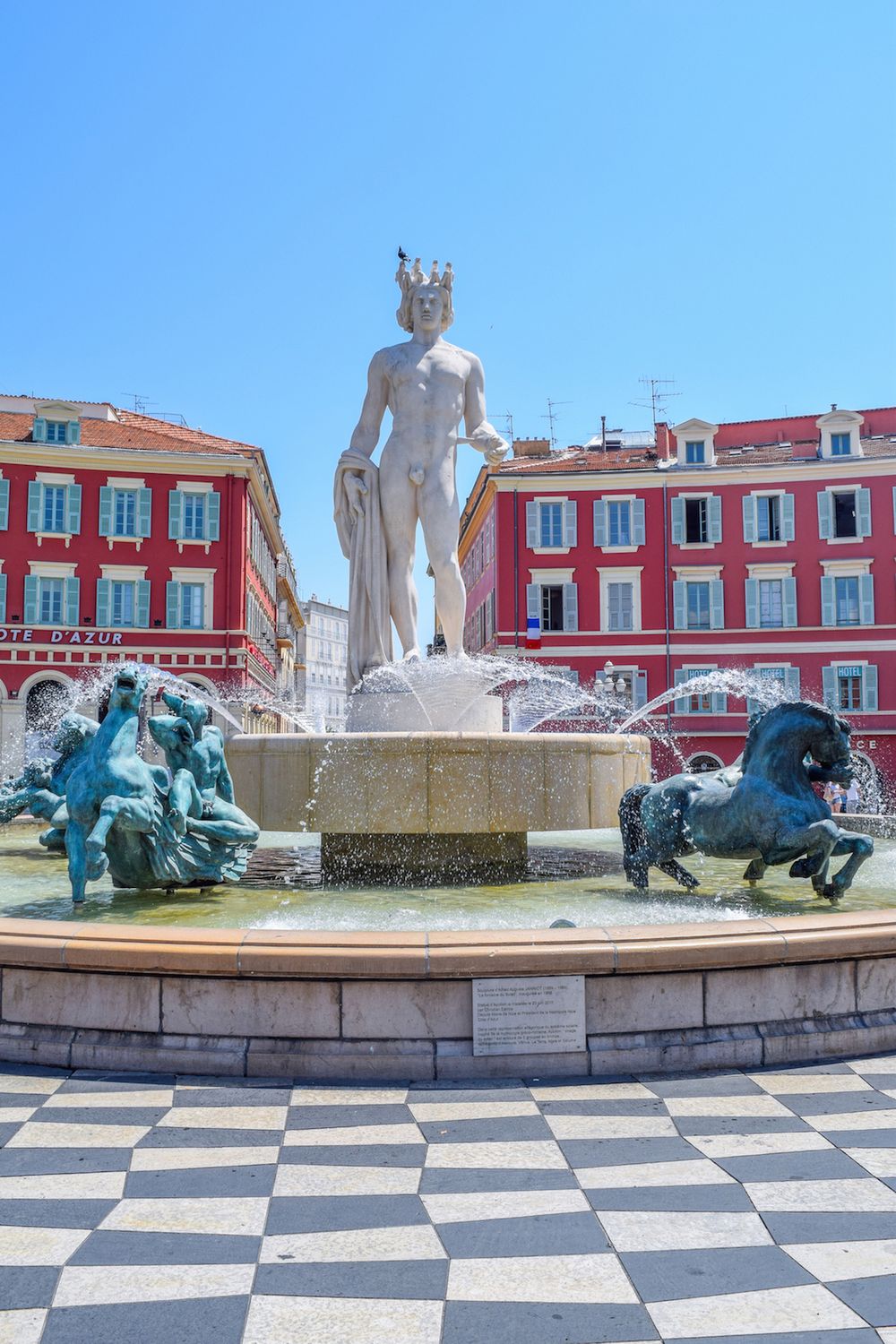 Hit the Beach
Why not spend the day at one of the best beaches in Nice? From Castel Plage to Ruhl Plage, you can find a lounge chair to rent for the day for between 17 and 25 euros and bask under the sun to your heart's content!
Lascaris Palace
This musical instrument museum has some incredible traditional French interiors that are worth a visit alone! Plus, entry is free to all.
Nice Museums
The south of France is one of the best places you can travel to as an art lover. The whole region is teeming with museums and foundations dedicated to great artists. Luckily, Nice has quite a few museums to visit within the city limits!
MAMAC Nice – 1 Place Yves Klein
Musée Matisse – 164 Avenue des Arènes de Cimiez
Marc Chagall National Museum – Avenue Dr Ménard
Day Trips from Nice
You should absolutely try to explore the surrounding region during your visit to Nice! Menton was my favorite day trip from Nice, but you can also explore the larger cities of Avignon and Aix-en-Provence for an unforgettable experience.
What's your favorite part of Nice?