The day after my arrival in Nice, I couldn't wait to explore the region. Since I work during the week, I wanted to take advantage of my only full day off in the city by taking a day trip somewhere. The good thing is there is a ton to choose from in the area and the SNCF makes local travel super easy! So, I hopped on the train and decided to stop off in a town called Menton. I had seen a few pictures online but otherwise, didn't know very much about this little seaside town.
Boy was I in for a delightful surprise…
Menton turned out to be one of the most stunningly beautiful cities I had ever seen in France! The train station is about a 10-15 minute walk from the shoreline, and then you walk east to get into town. I walked along the shore and noticed a long stretch of marina jutting out into the bay.
This is where you get a stunning view of Menton's old town!
Looking at the town from a distance, you really get the full picture of the layers upon layers of cotton-candy colored buildings with terra-cotta roofs – in every color you can imagine! The Basilique Saint Michel stood tall, forming a focal point in the city center. The sea sparkled a beautiful sea green and sometimes the clouds were low enough to touch the mountains in the distance.
Menton, you are such a dream!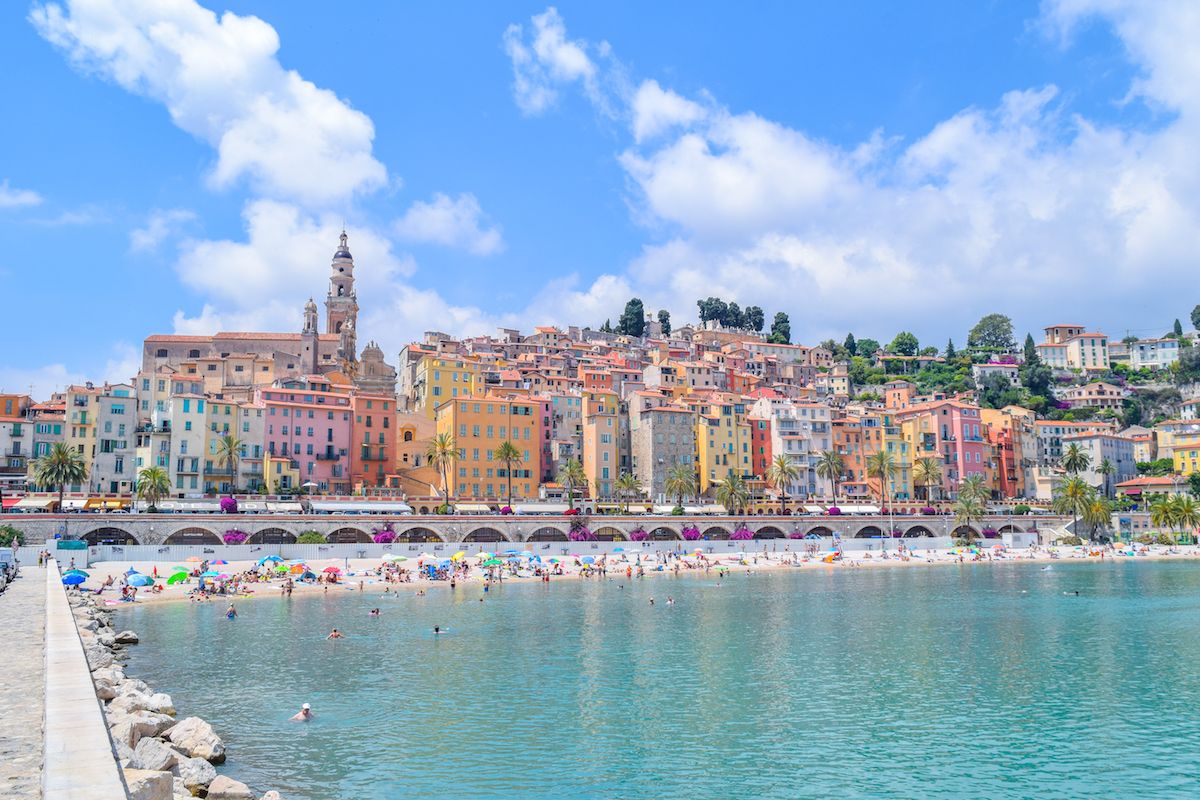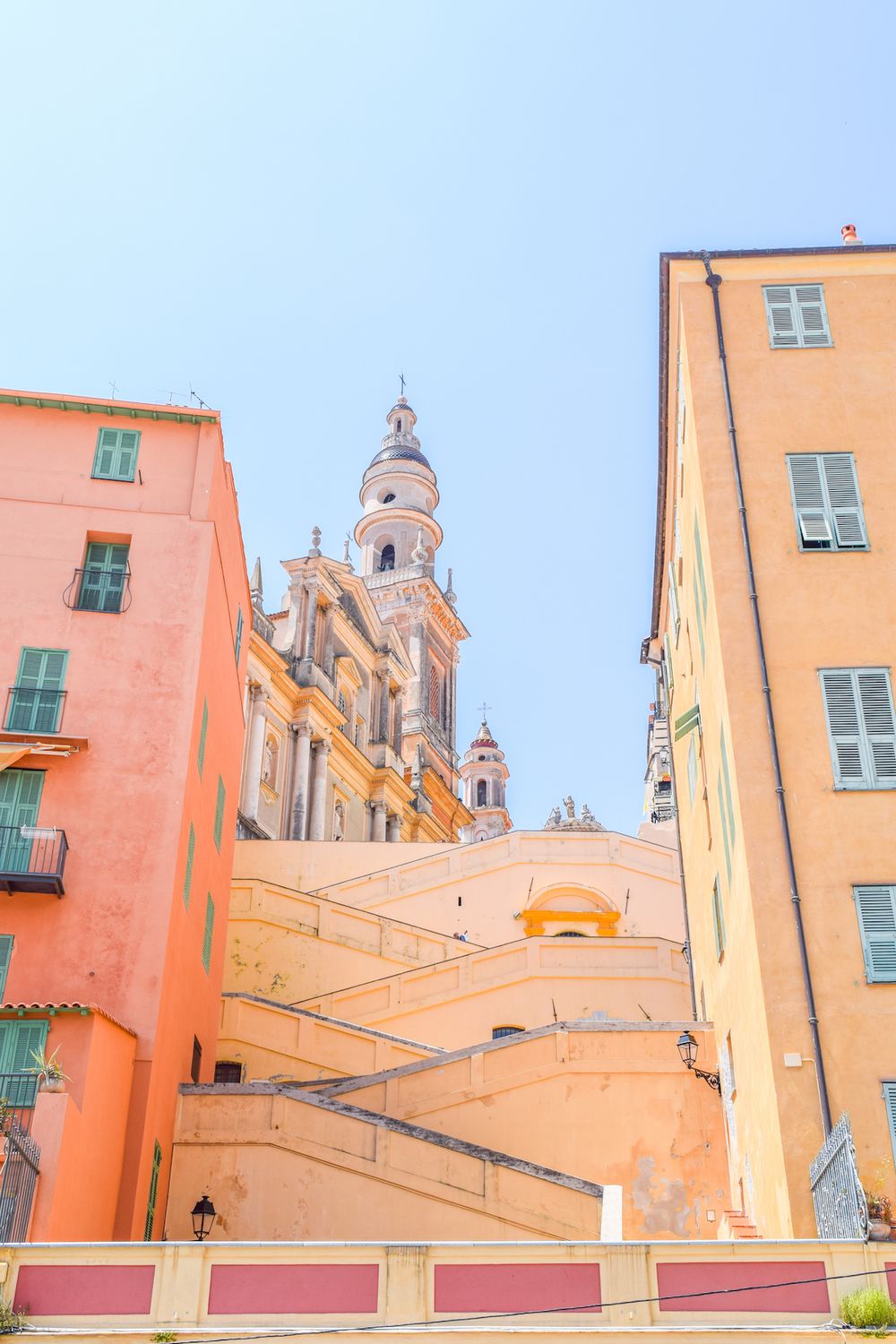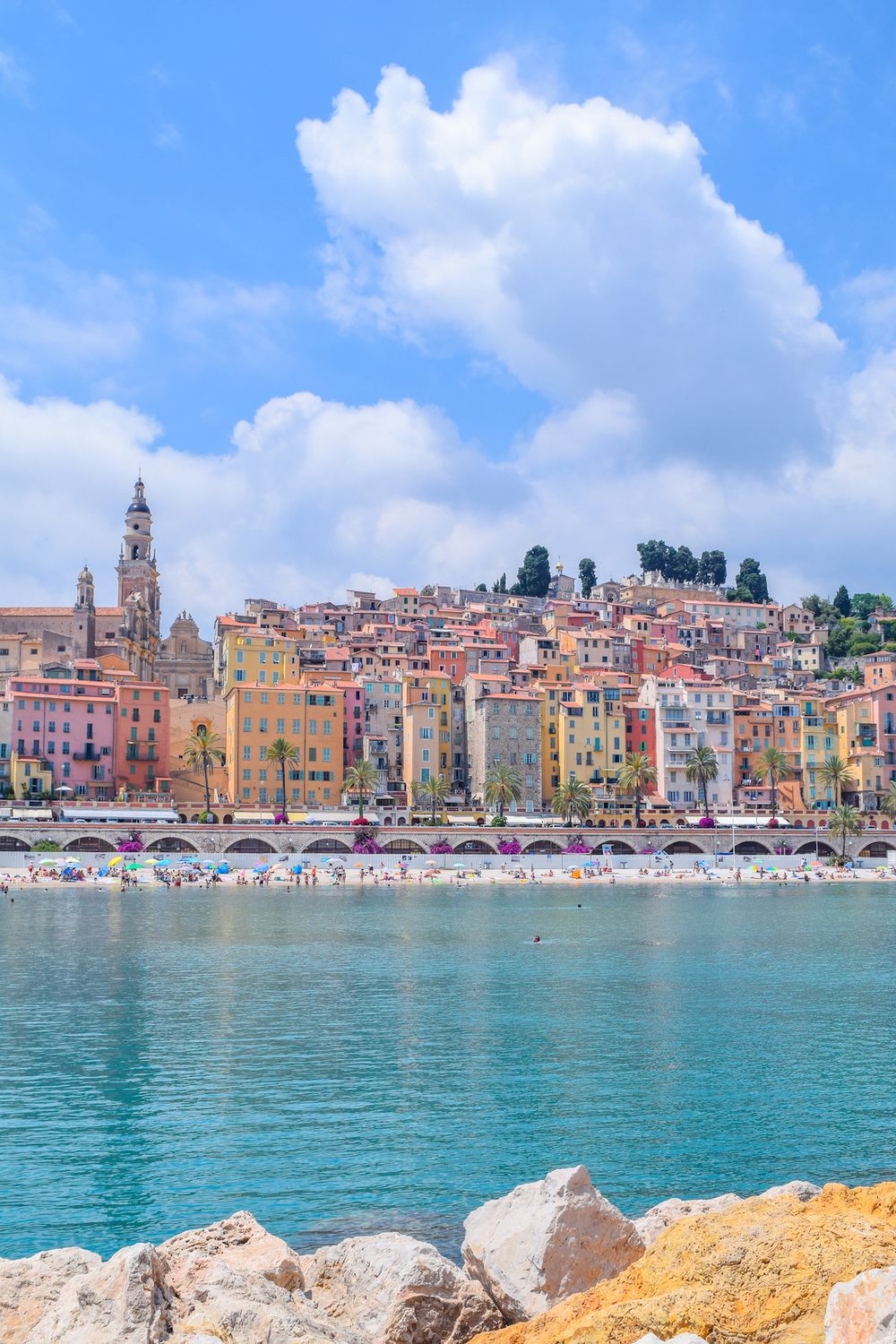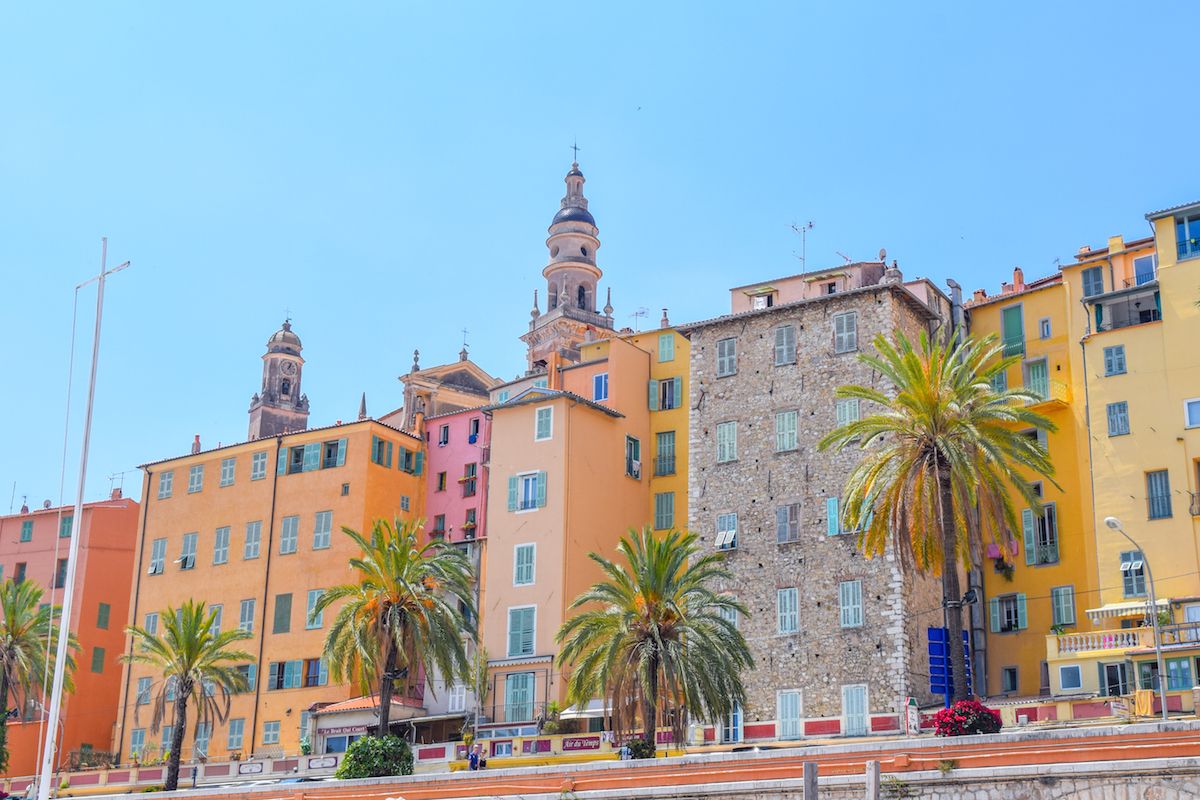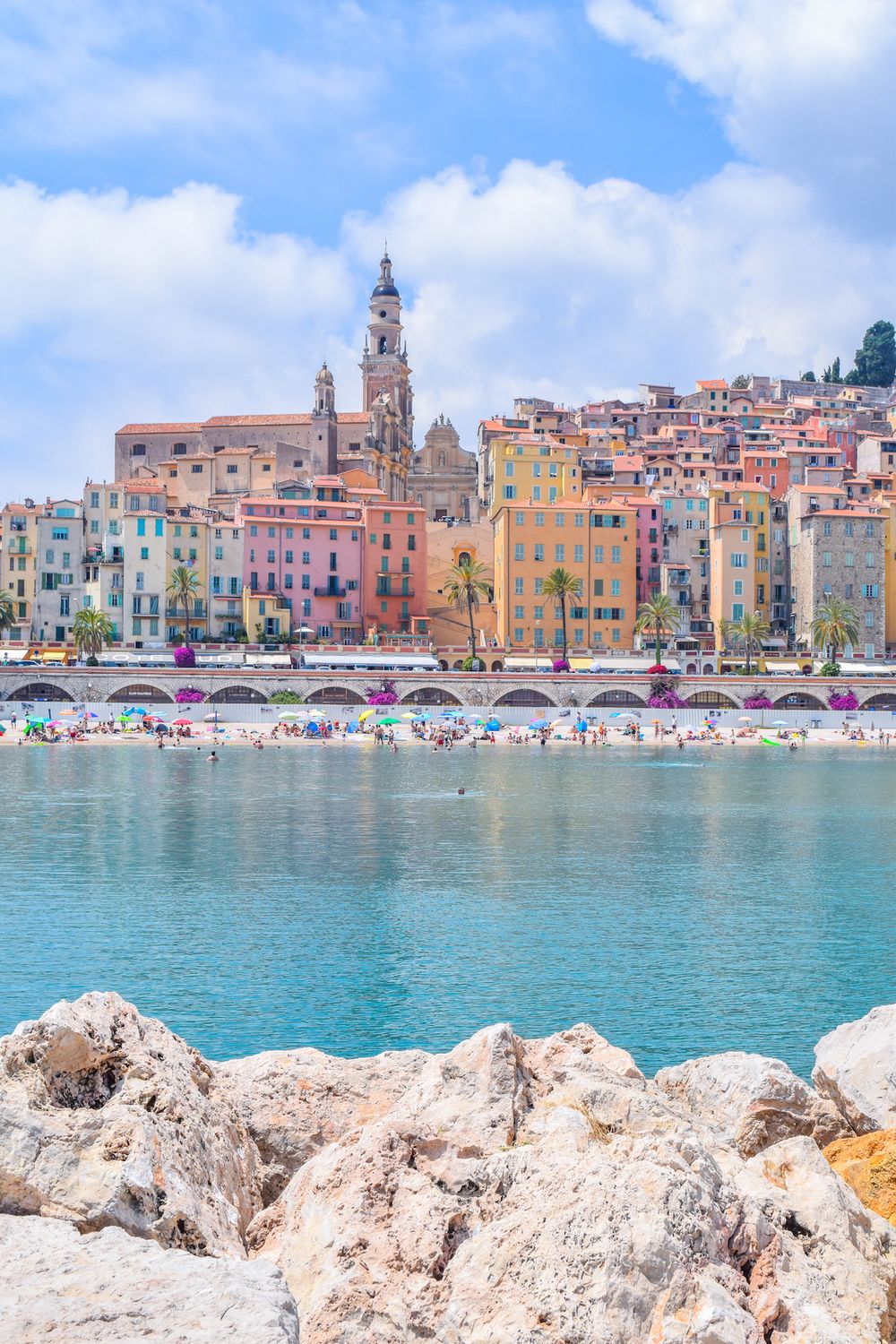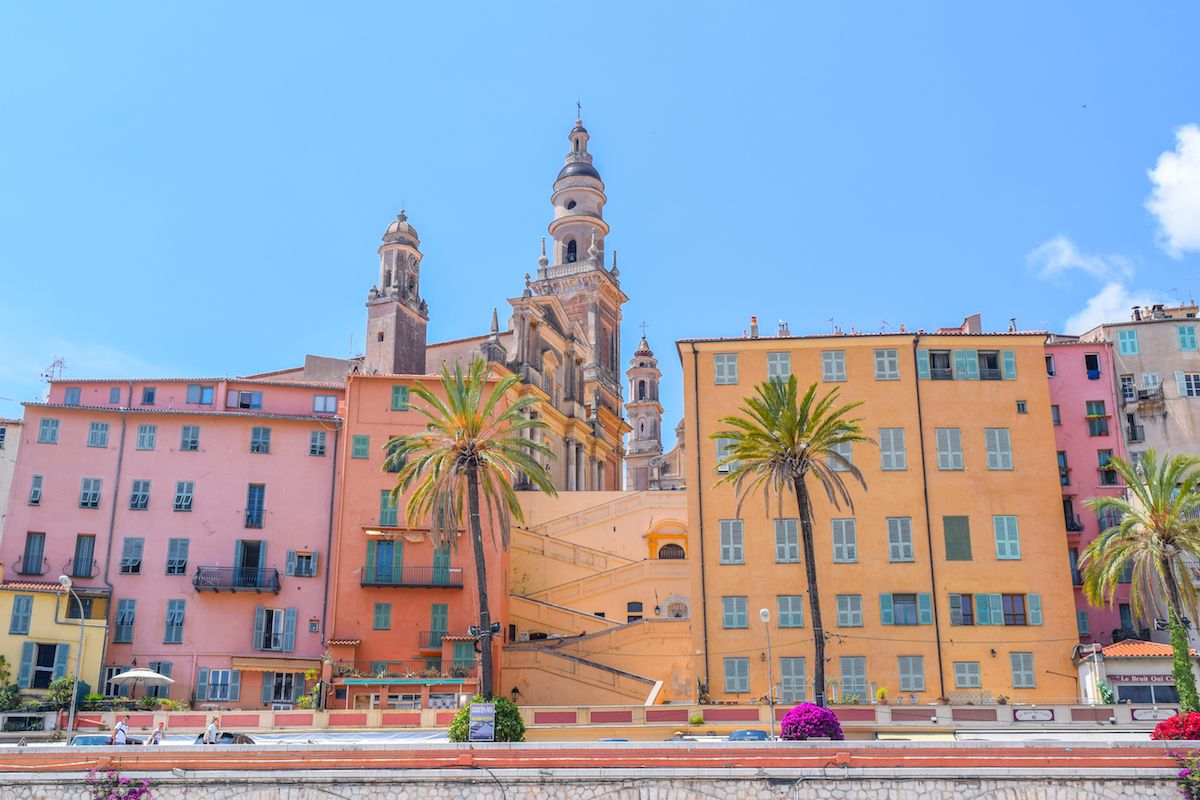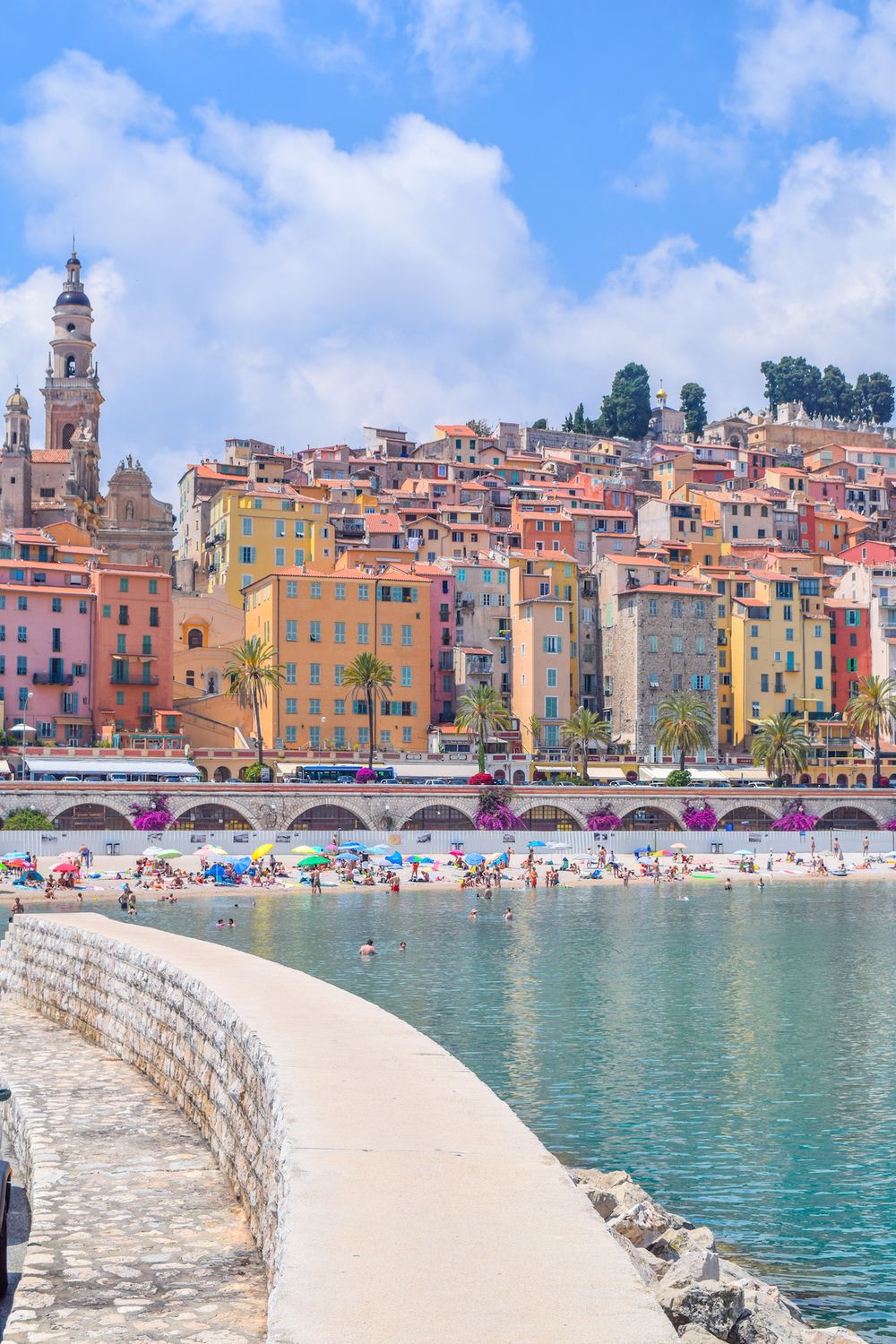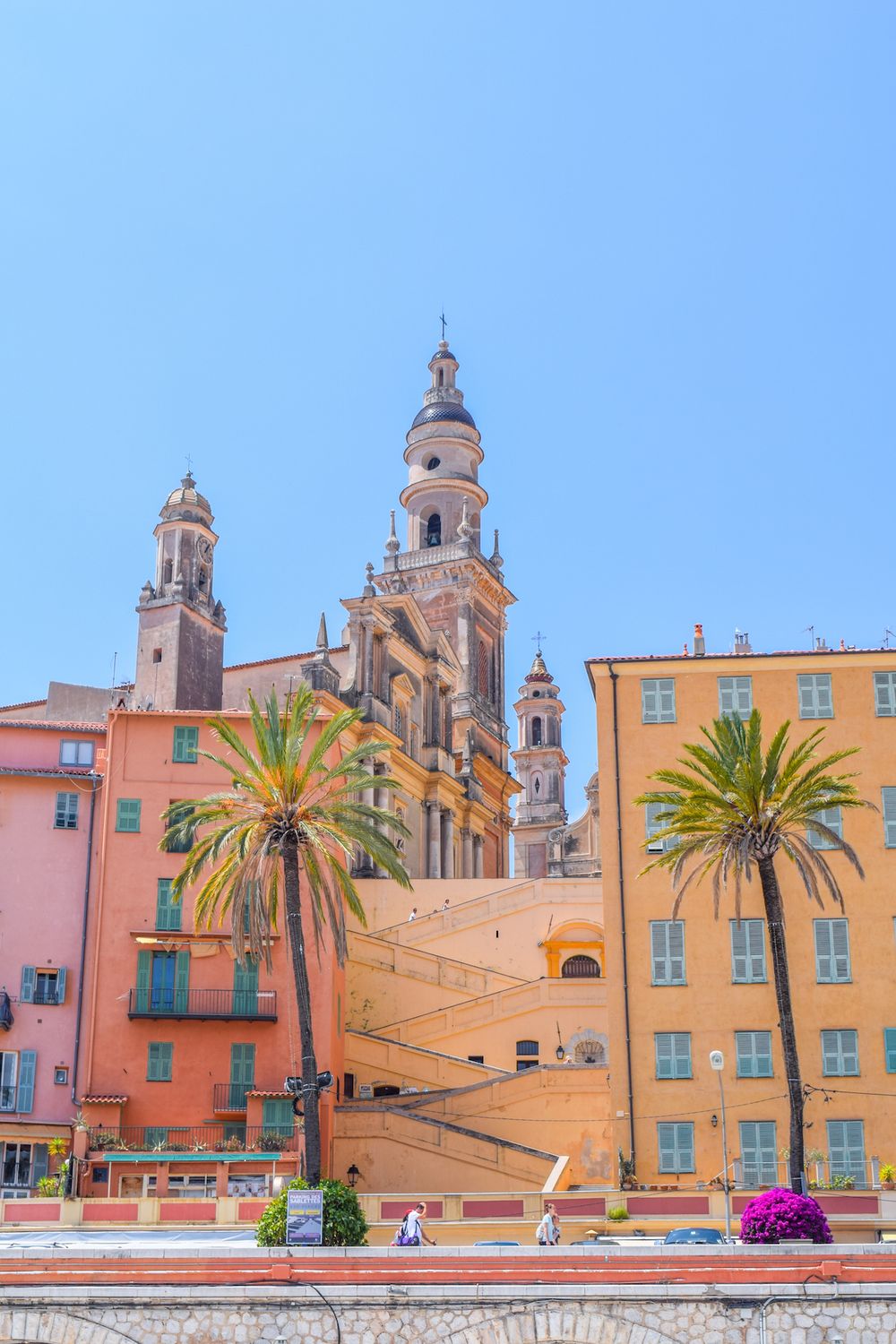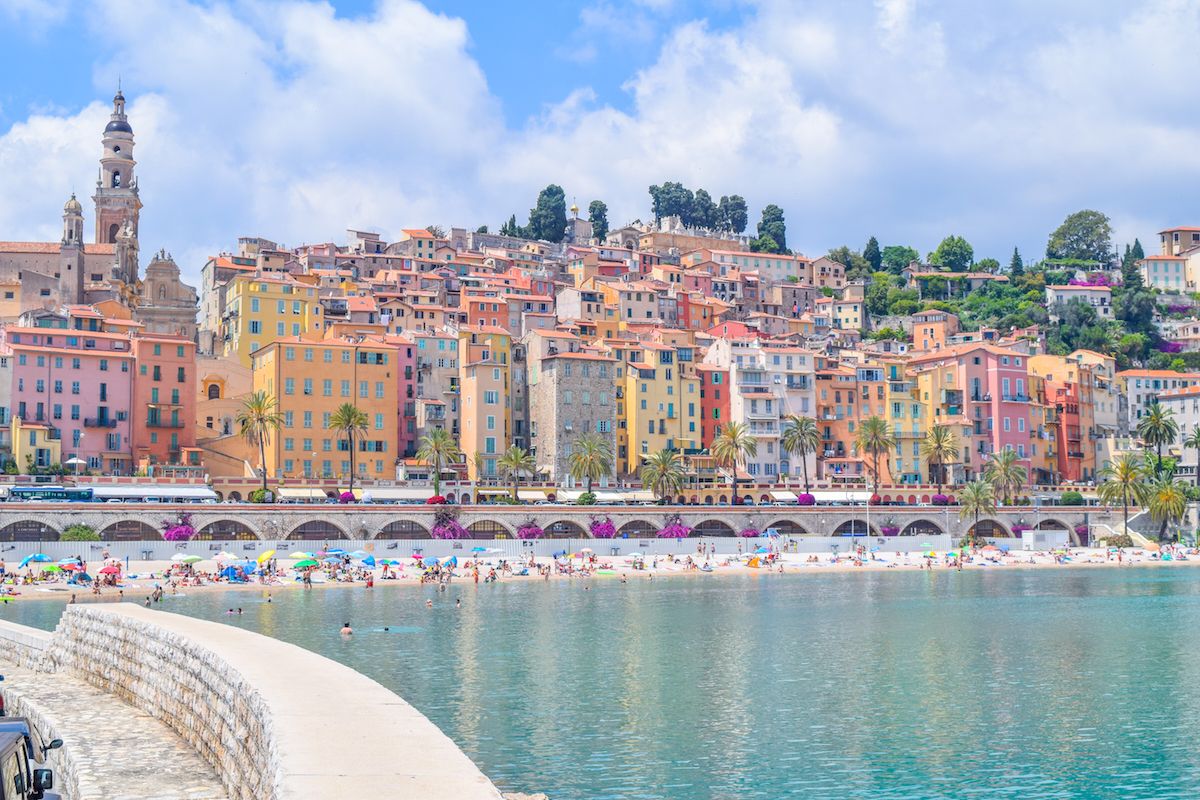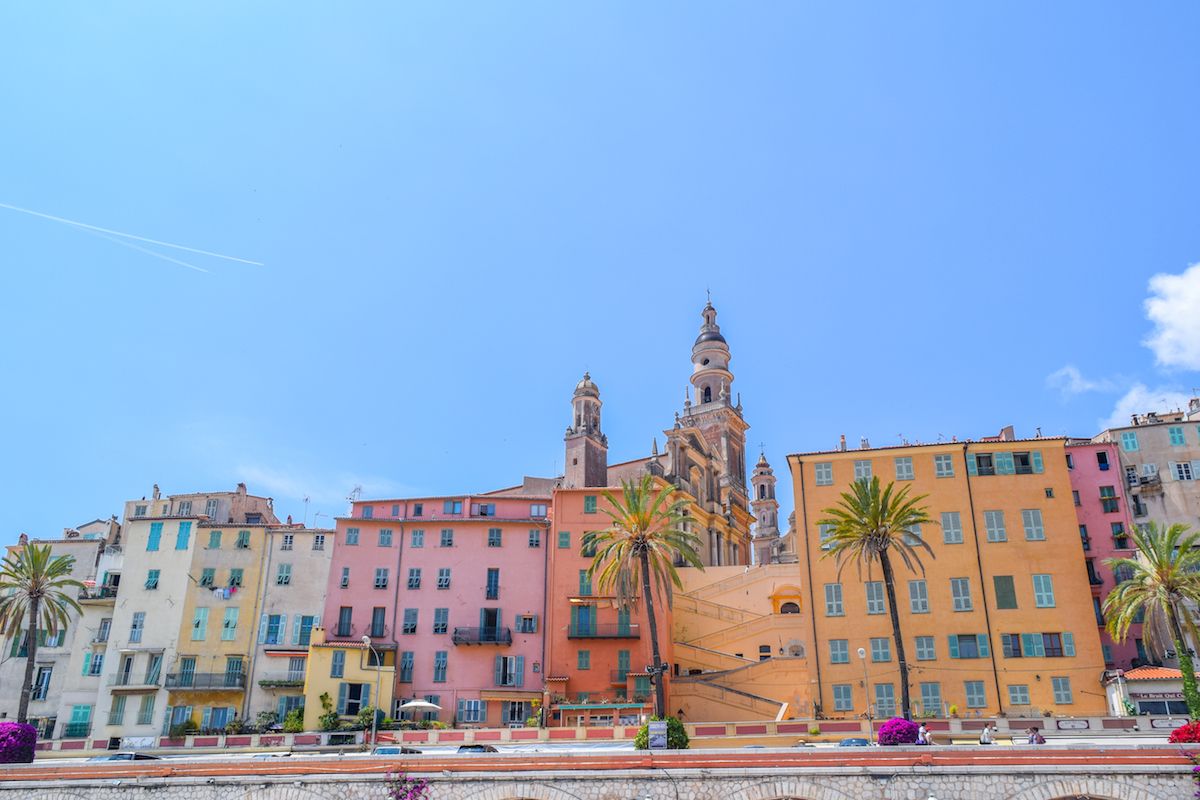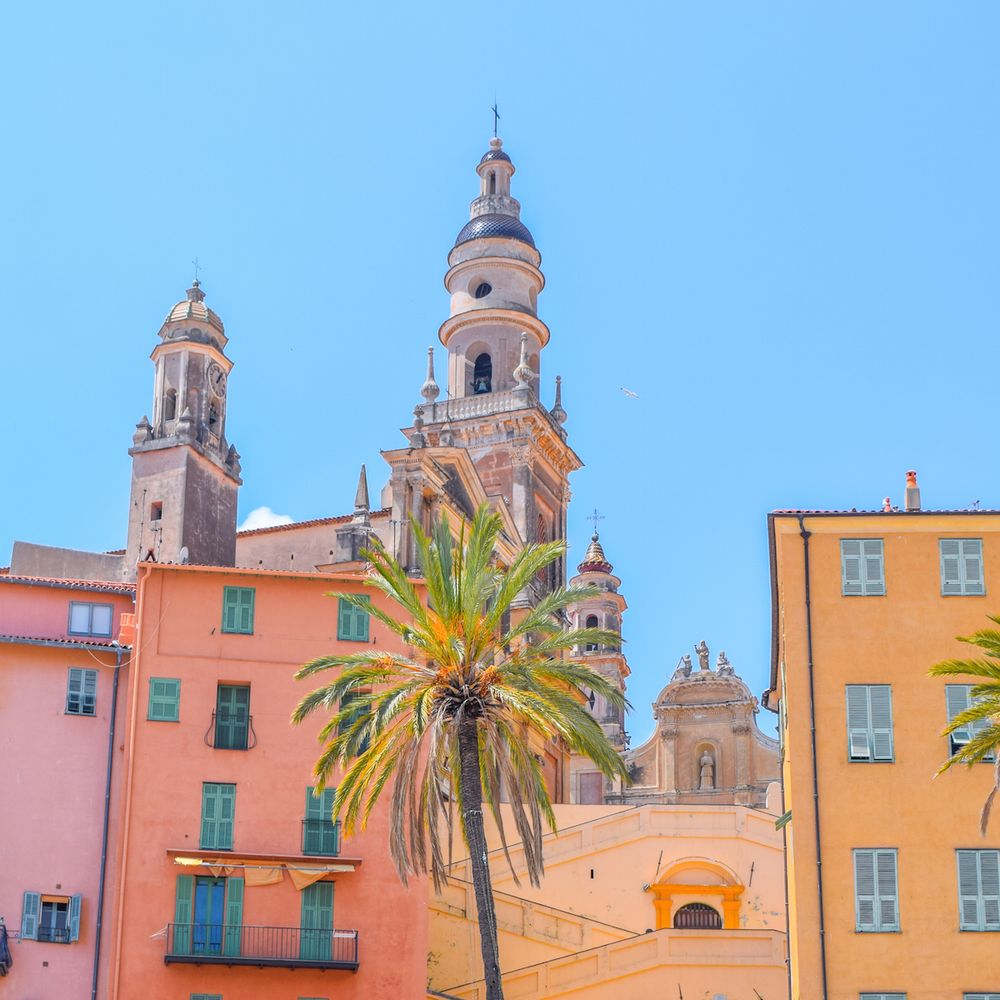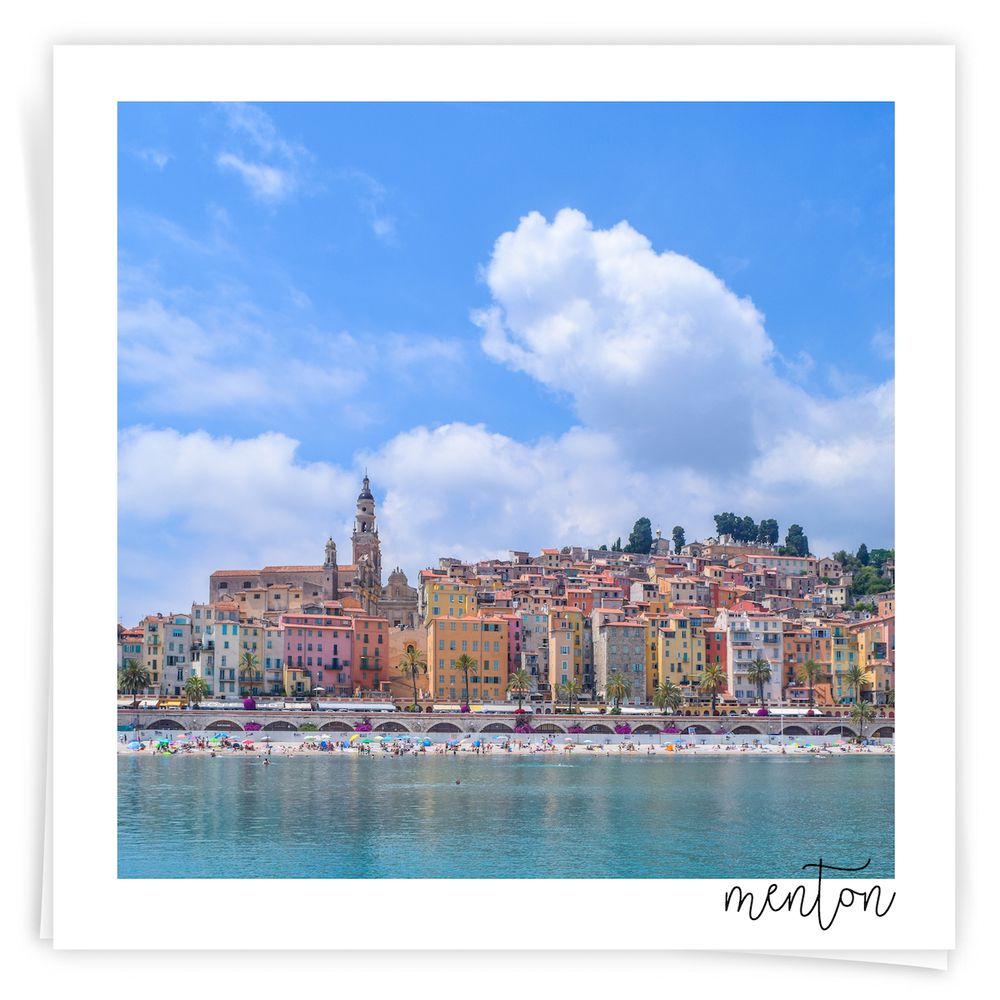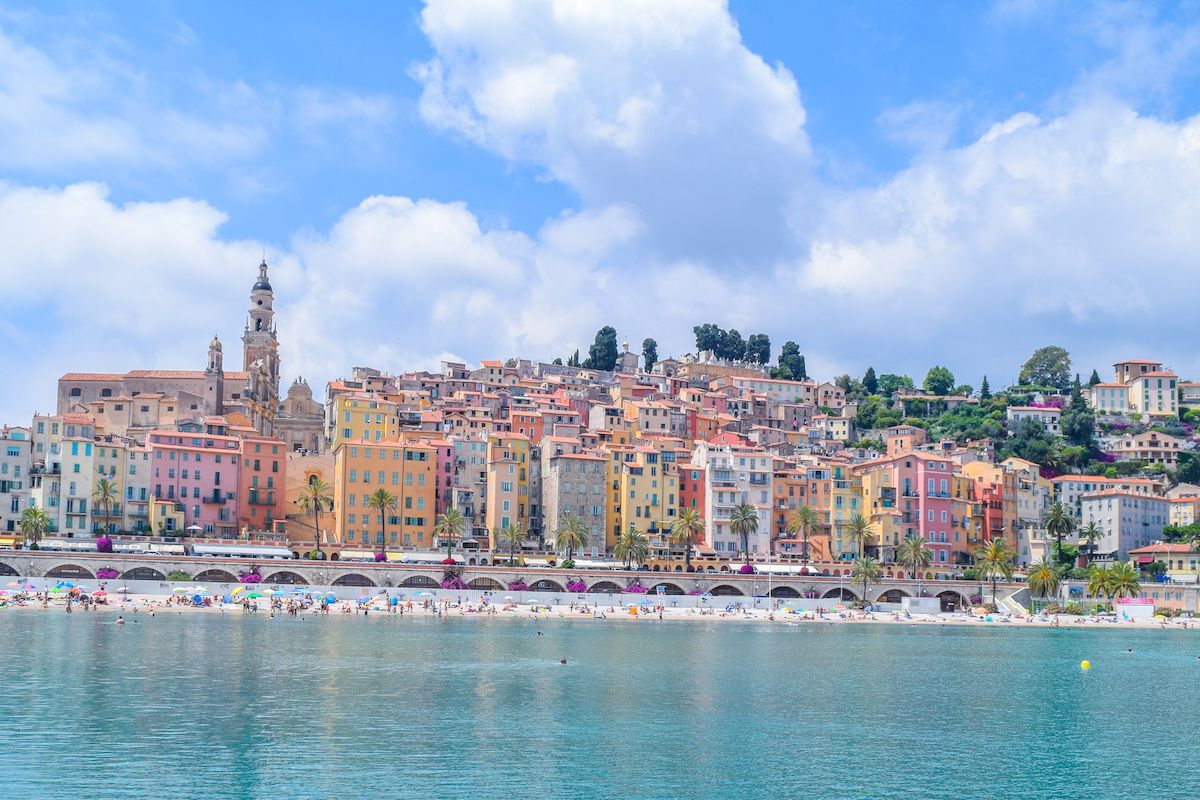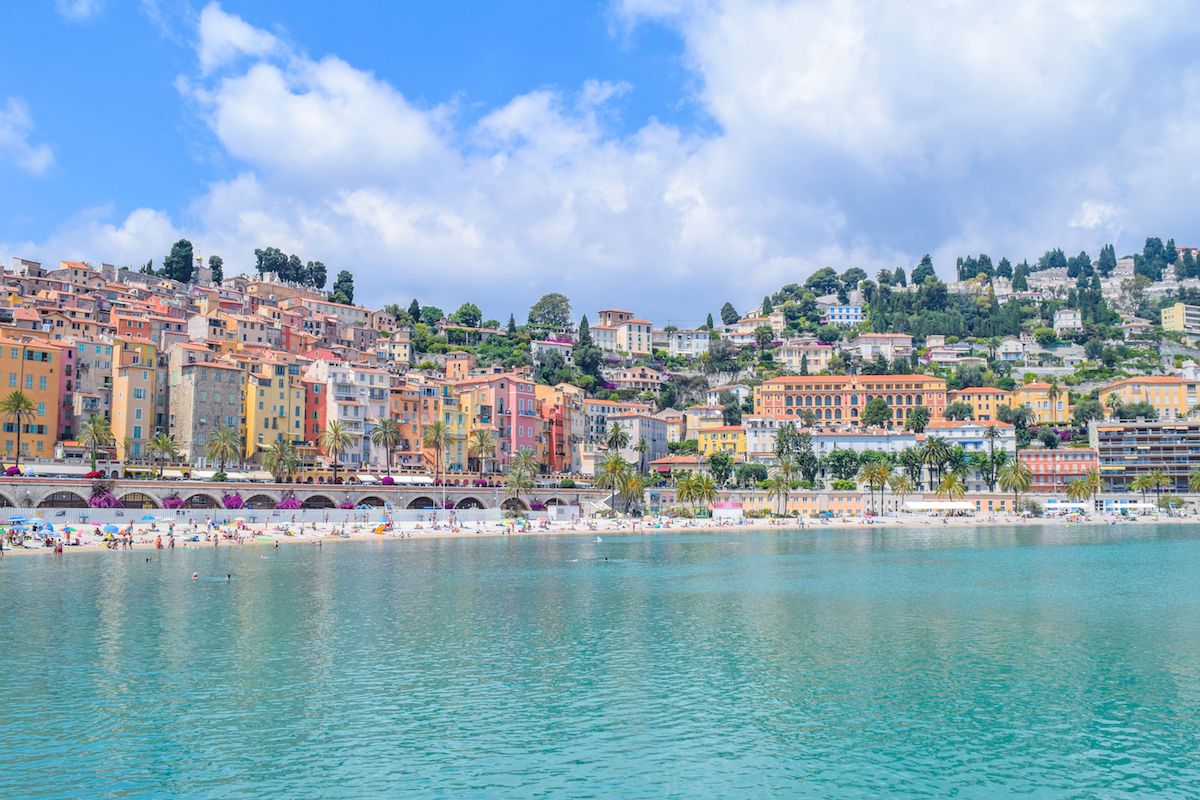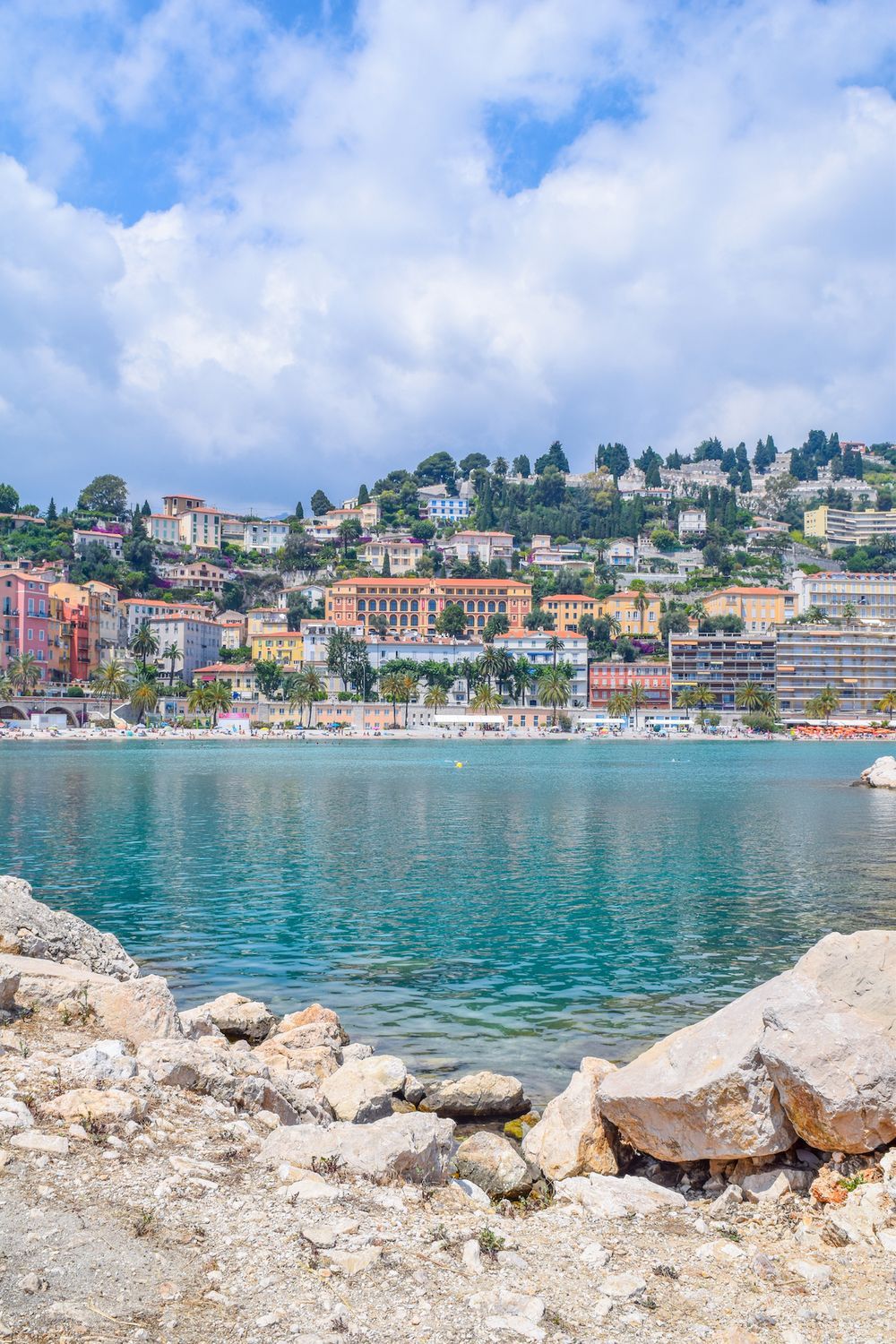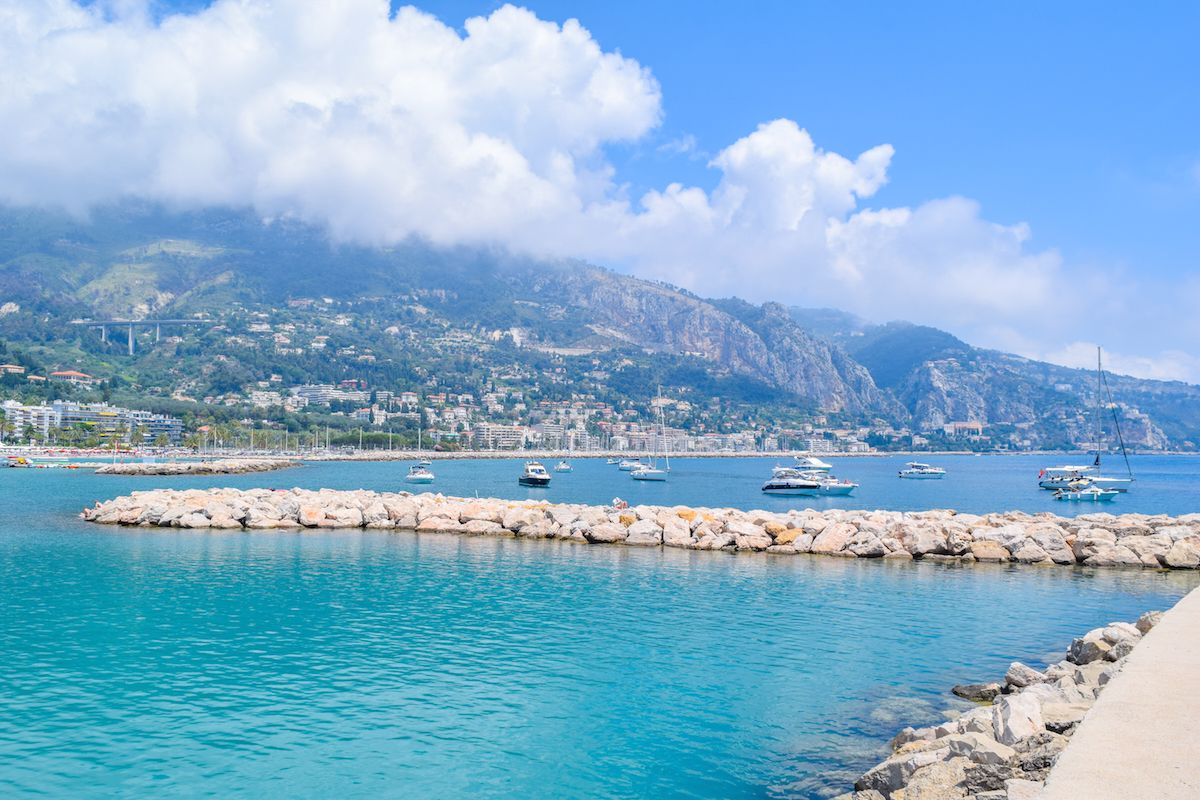 After taking in the magnificent views, I decided to explore the little town center. Bikers passed by as I crossed the main palm-tree-lined boulevard, and fuchsia bougainvillea framed my view.