The most famous square in Avignon is called Place du Palais. It's absolutely a must-stop when visiting Avignon and there are three main attractions to check out: the Palais des Papes, the Rocher des Doms, and the Hotel des Monnaies. These architectural wonders have lasted over 600 years and have been designated a UNESCO world heritage site.
The open air cobblestone grounds of this plaza are filled with tourists relaxing in the cafés or snapping photos of the palace. Be sure to wander through the historic stone passageways that lead in and out of the square.
Here are three things to do in Place du Palais, Avignon.
Hotel des Monnaies
The Hotel des Monnaies overlooks the Place du Palais, and stands directly across from the Palais des Papes. Its stunning facade has become a recognizable symbol of Baroque architecture in Avignon. Completed in 1619, it has more recently been occupied by the Olivier Messiaen music conservatoire.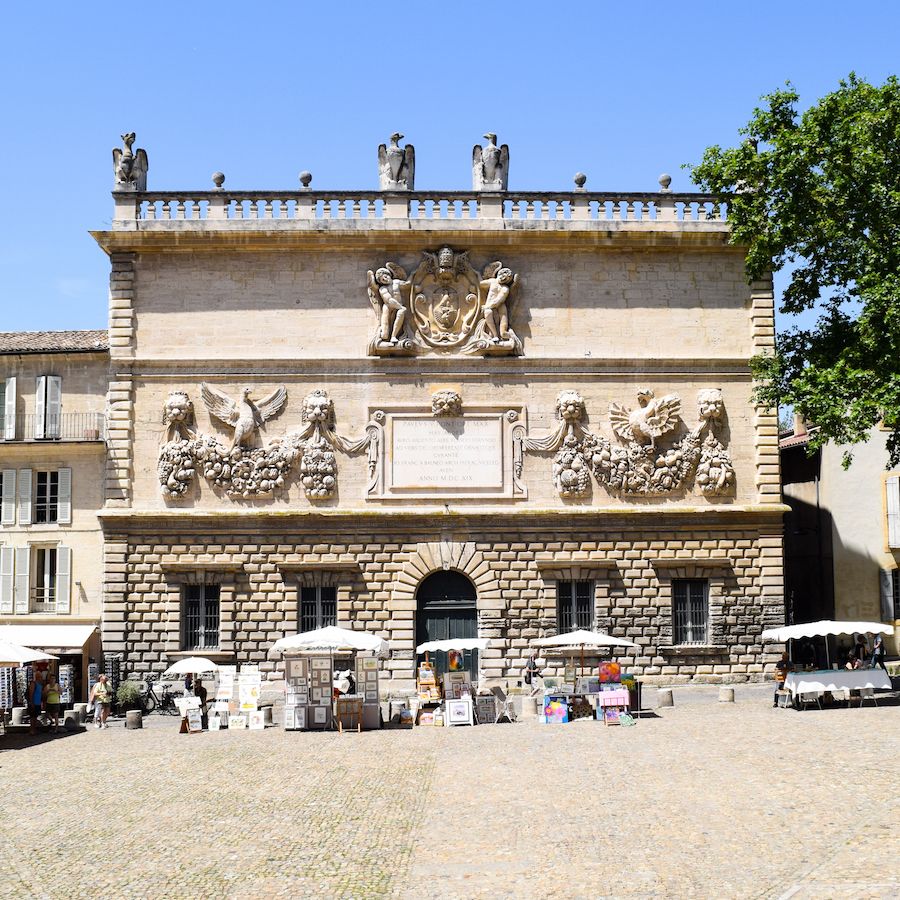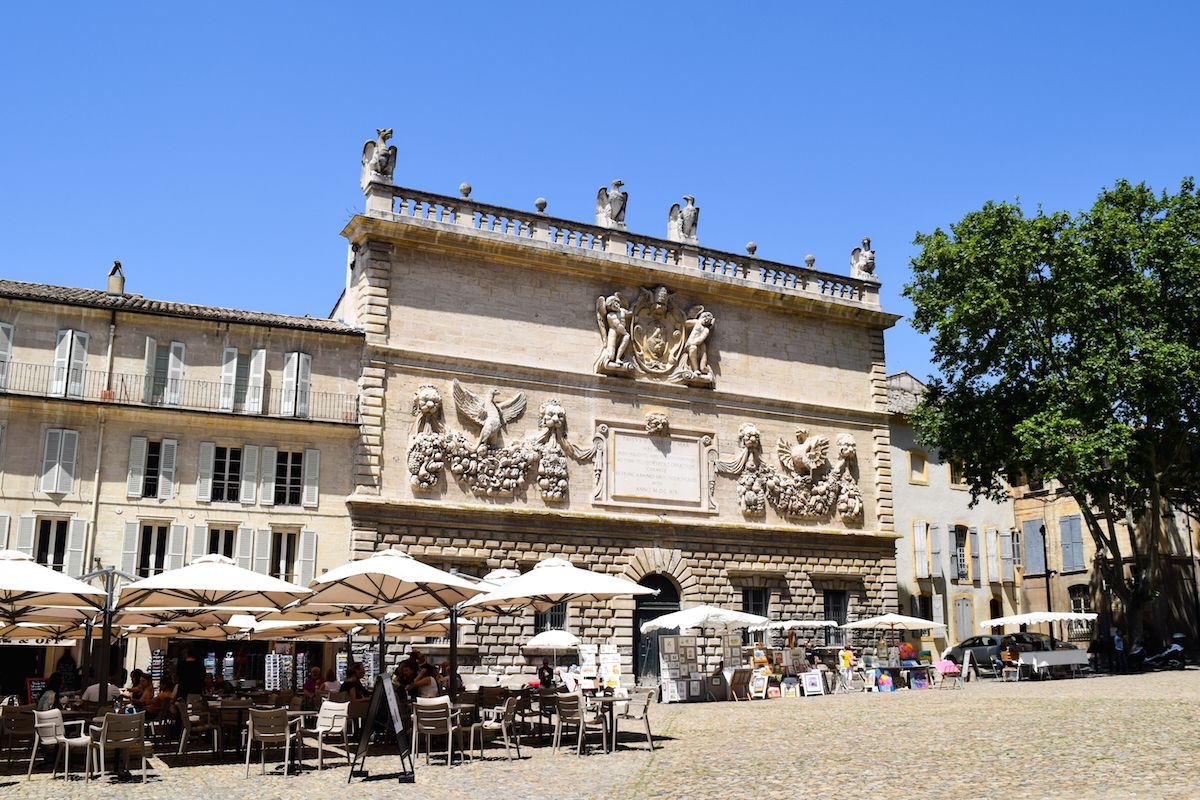 Palais des Papes
The Palais des Papes palace is the largest Gothic palace in the world, dating back to the 14th century! Its name translates to "Palace of Popes." Inside, you can discover beautiful frescoes by Italian artist Matteo Giovannetti. The exterior commands the attention of all who walk by, due to its massive size. Apparently, the palace itself took less than 20 years to build, an incredible feat of construction at the time.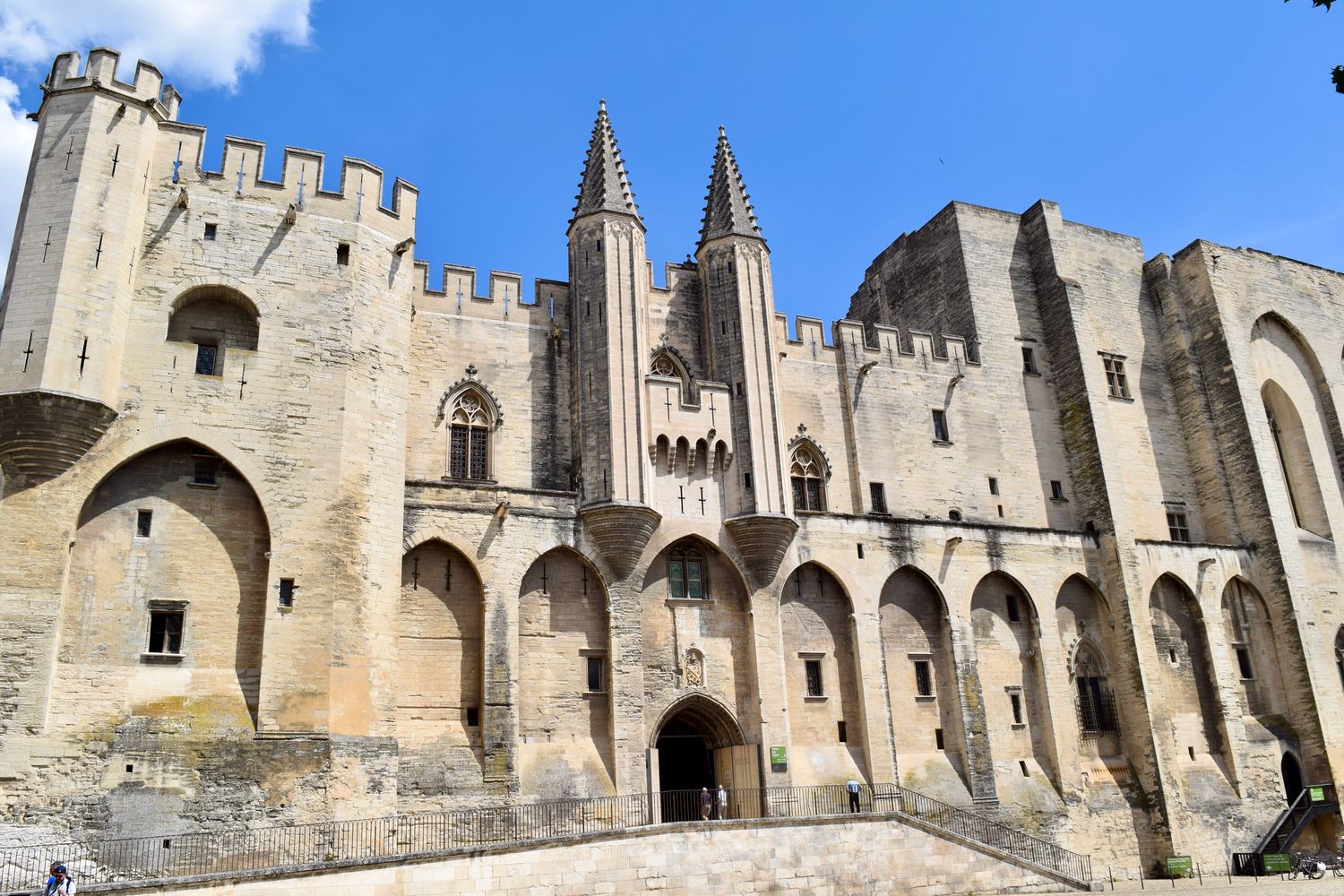 Rocher des Doms
The lovely park Rocher des Doms overlooks the Rhône river, le pont d'Avignon, and city streets of Avignon. It's a small climb, with quite an incredible view! You can reach the park easily as it sits next to the Palais des Papes. Relax in the manicured gardens and enjoy the rock formations and classical sculptures.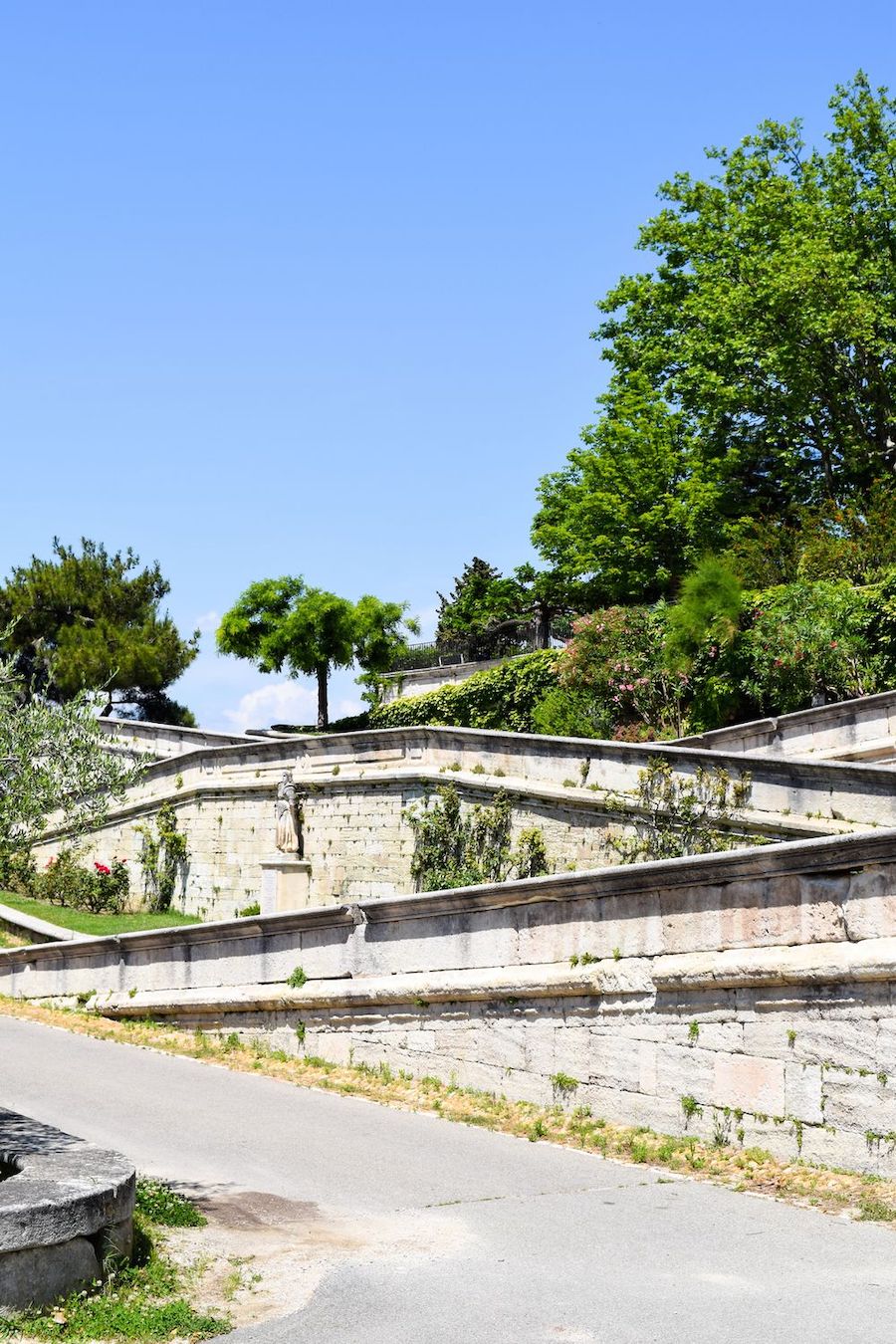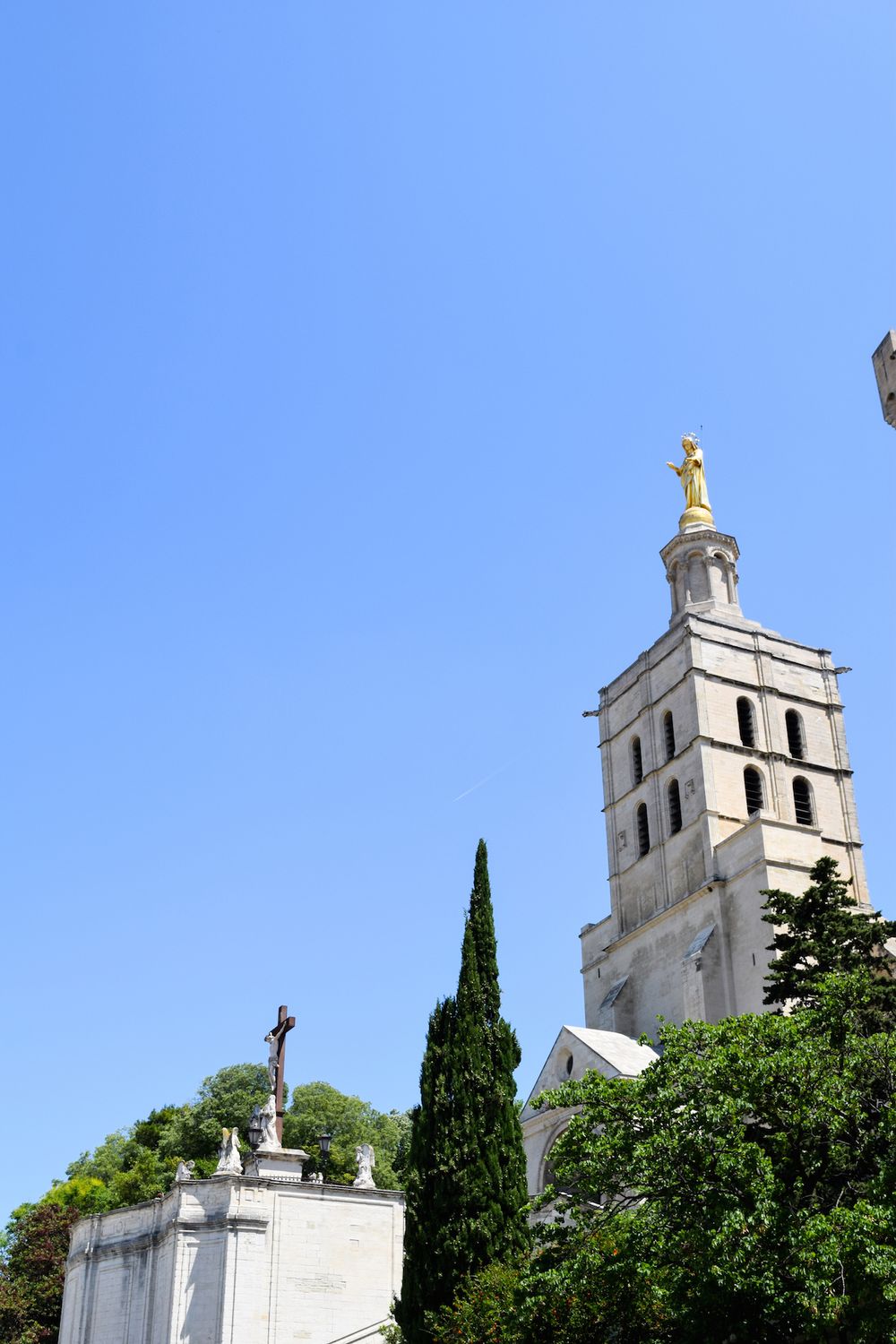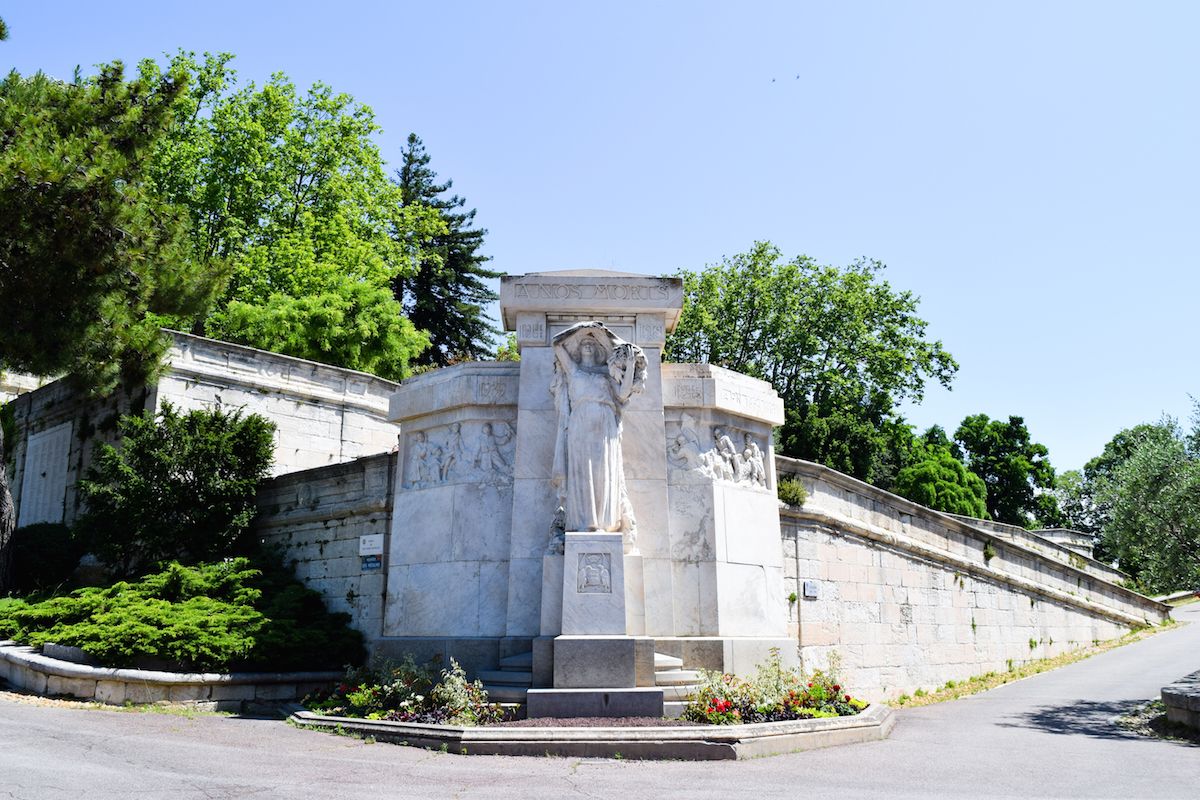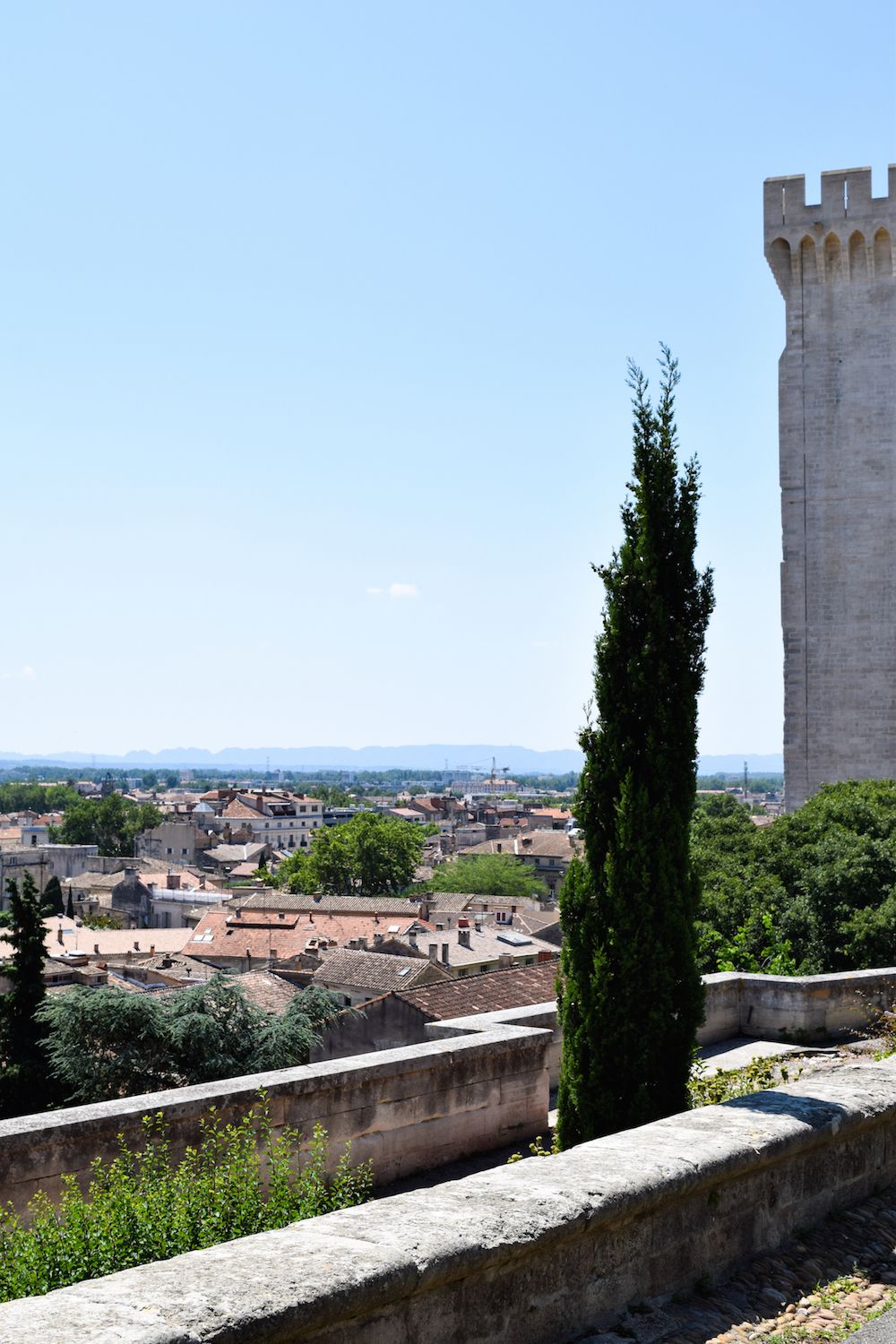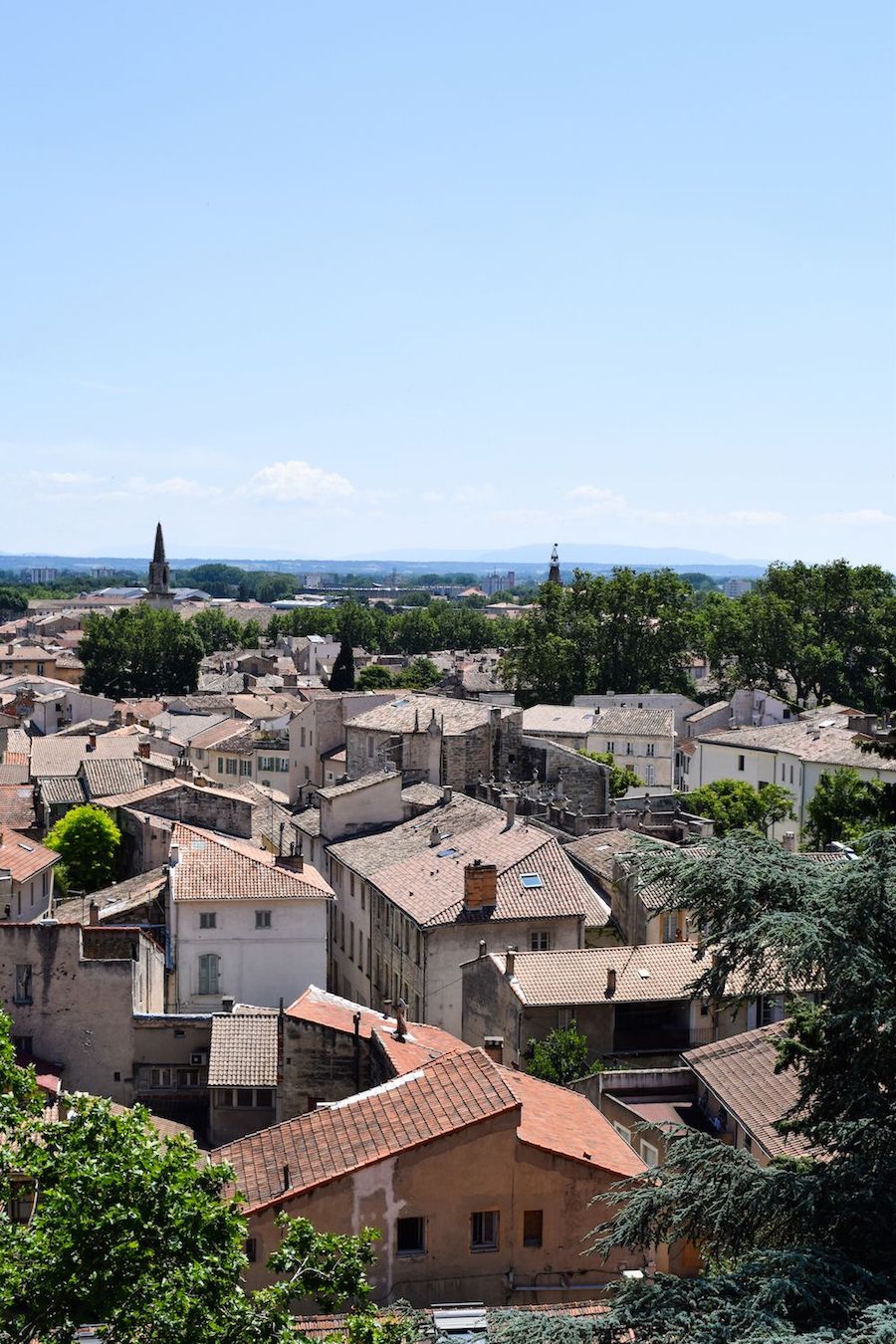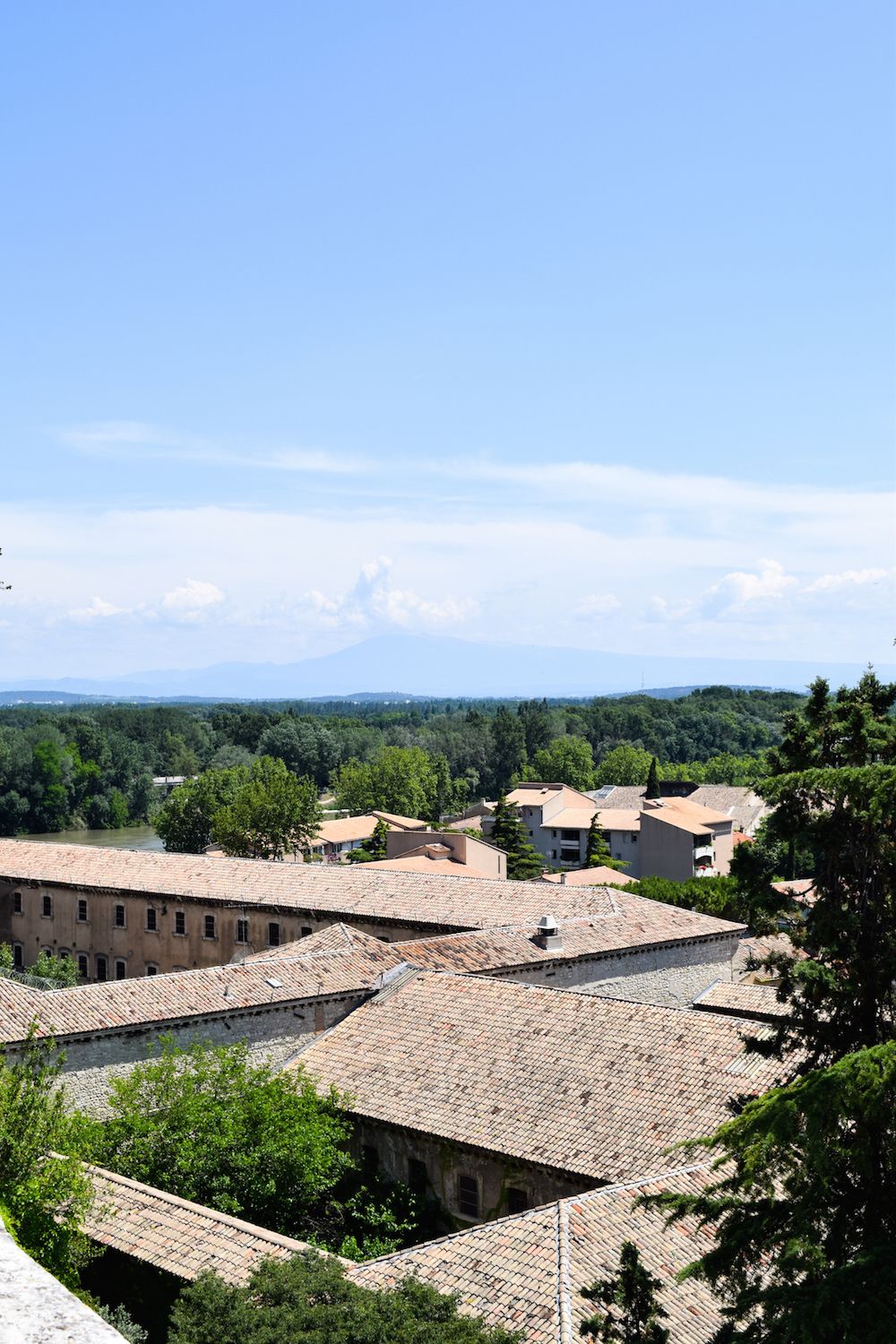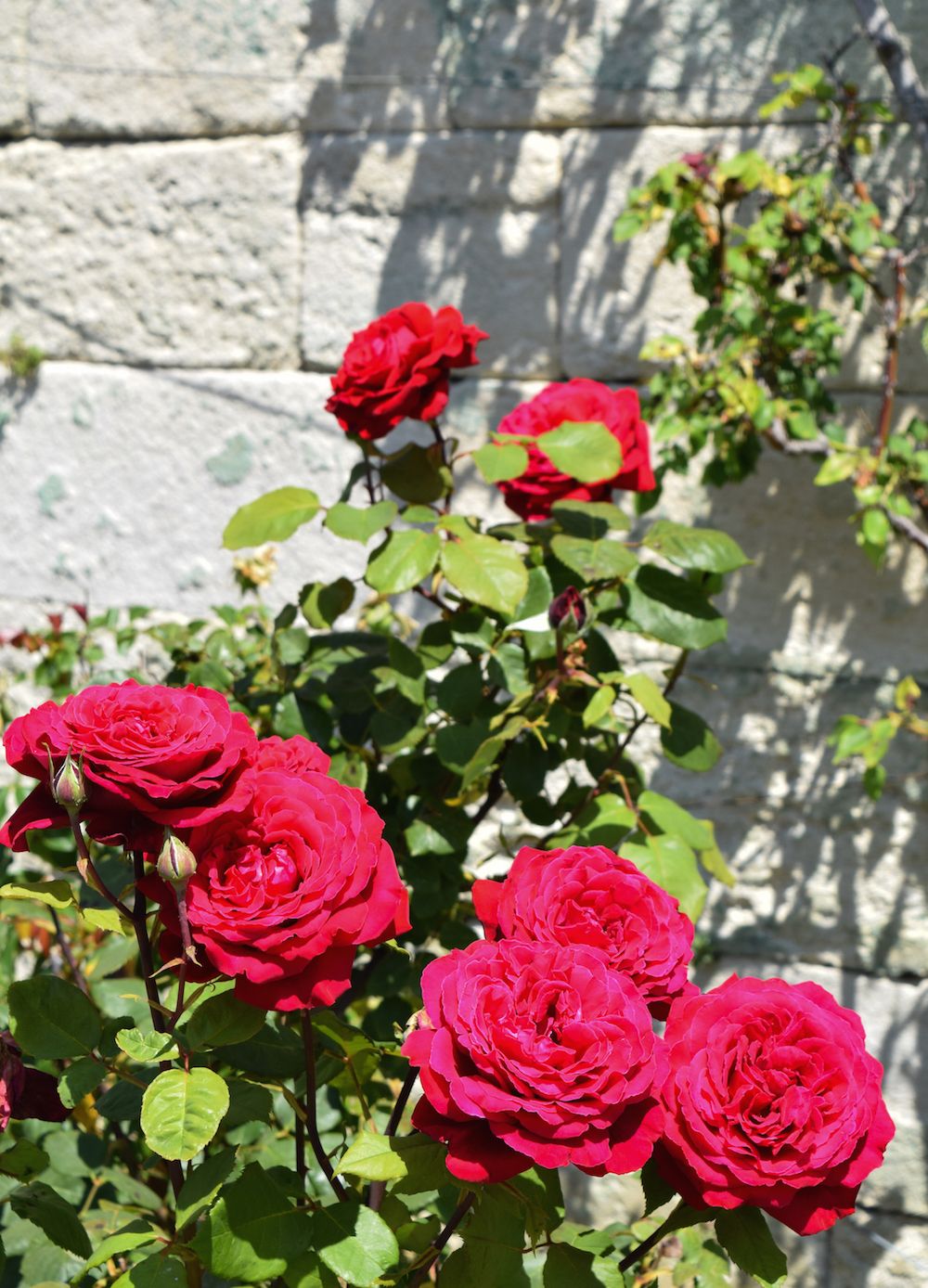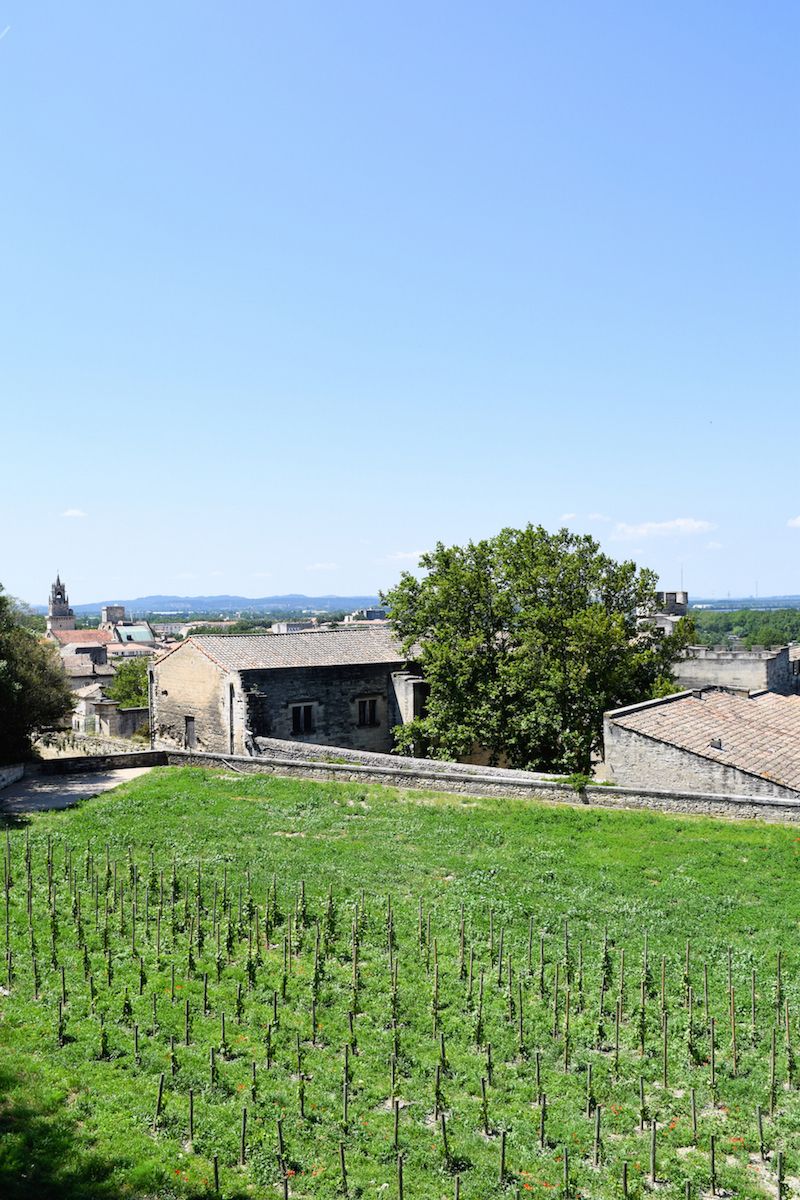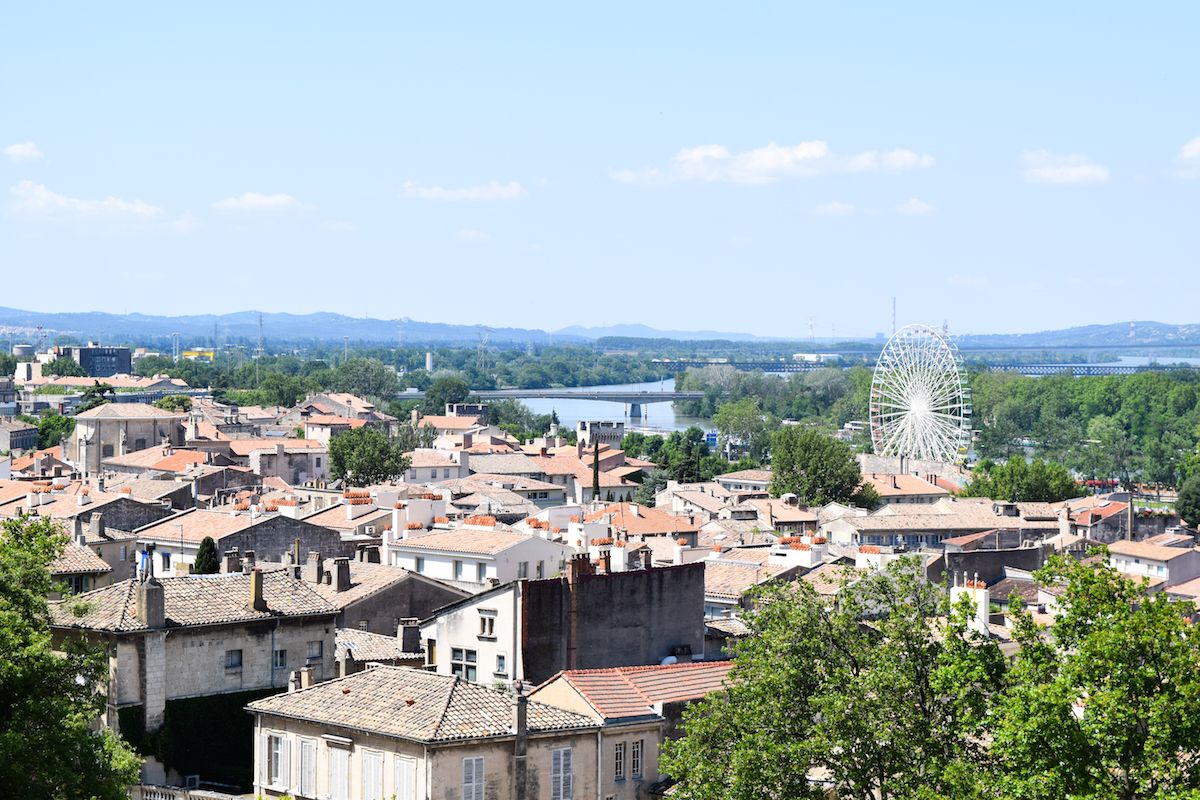 Here's the view of Le pont d'Avignon: