I learned about the Collection Lambert quite some time ago inside one of my favorite books, The Independent Collector's Guide to Private Art Collections, a complete listing of private art collections you can visit all around the world. This particular collection is unique in that it was created beginning with the works of celebrated French art dealer, Yvon Lambert.
In 2012, Lambert's personal collection was formally donated to the state of France, and now the Collection Lambert functions as a publicly accessible museum, with rotating exhibitions supporting the original collection.
On a sunny Tuesday morning, I headed over to the collection located in downtown Avignon, not far from the city's train station. Outside the museum, you'll notice the worlds "Silence" and "In the Museum" painted onto the exterior wall.
Two large doors swing open to let visitors into the beautiful courtyard, where 68 colorful plexiglass columns hang, a work called Heaven, 2010, by Polish artist Miroslaw Balka. The plexiglass columns twist and twirl in the gentle breeze, and shimmer when the sun hits them.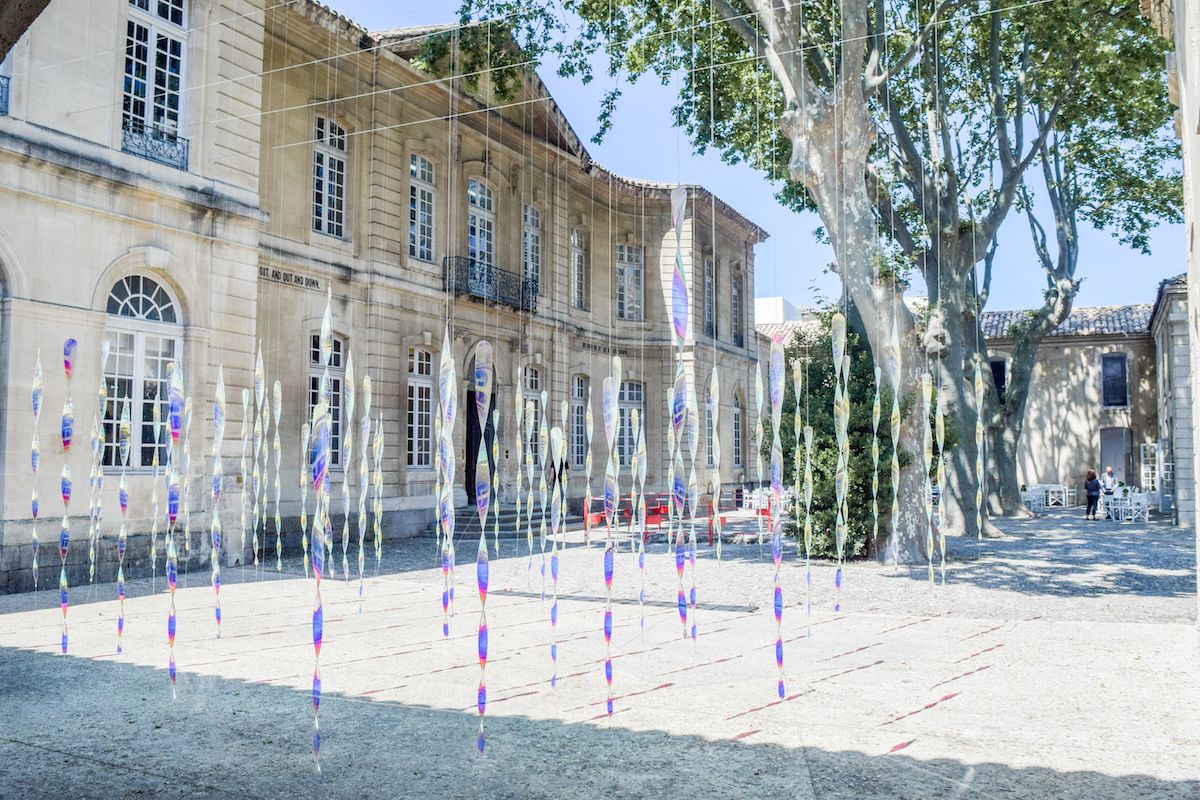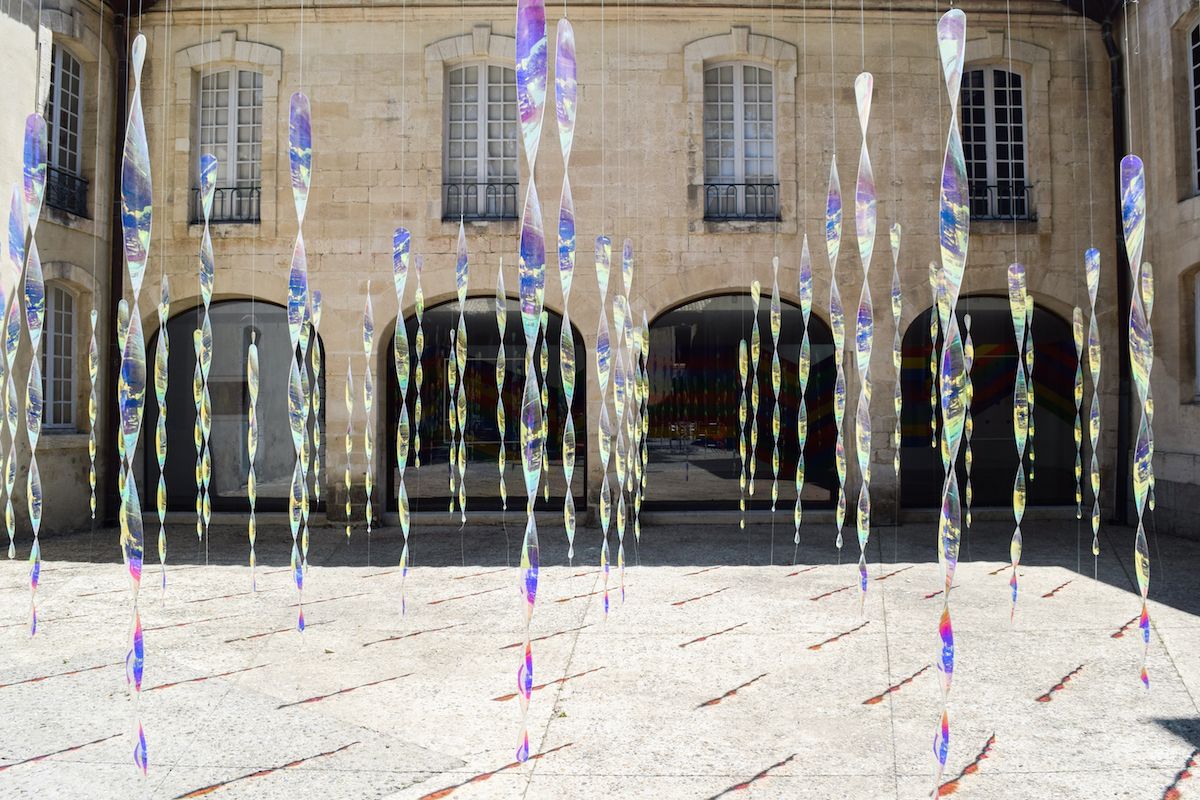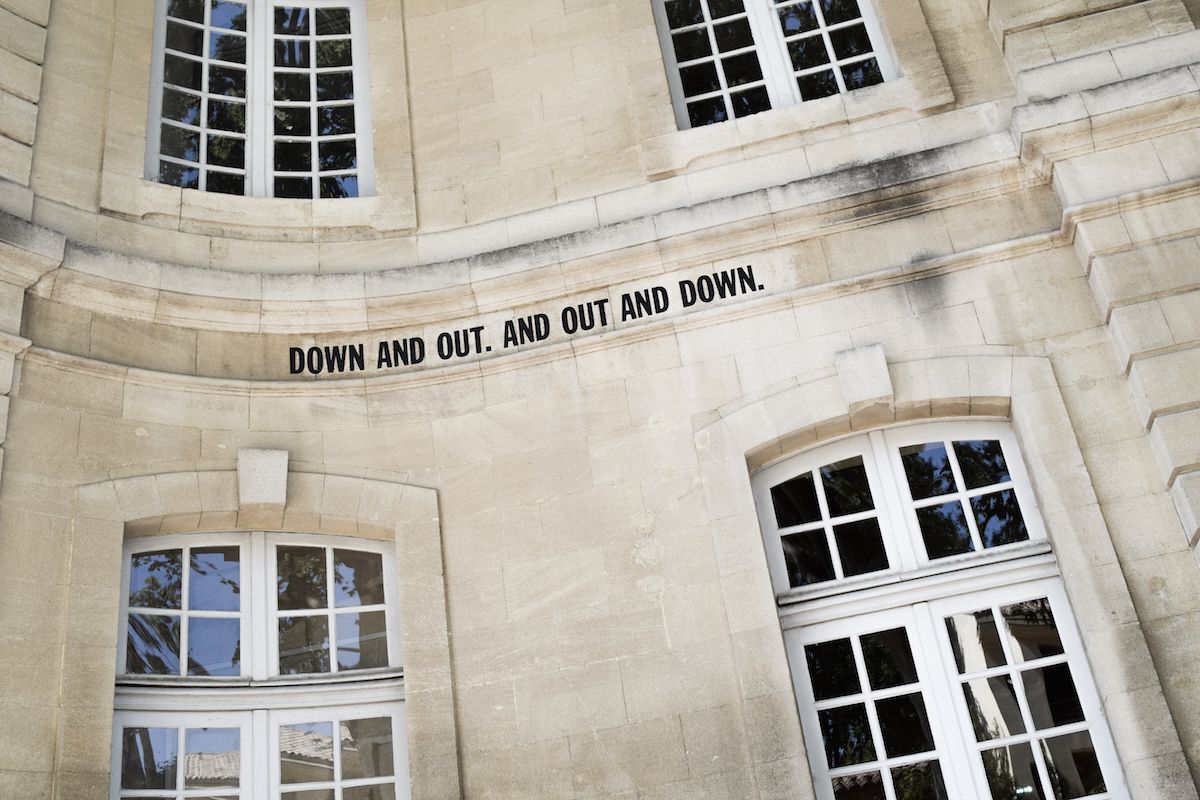 Walking into the lobby is a beautiful iron staircase that leads up to the main collection halls: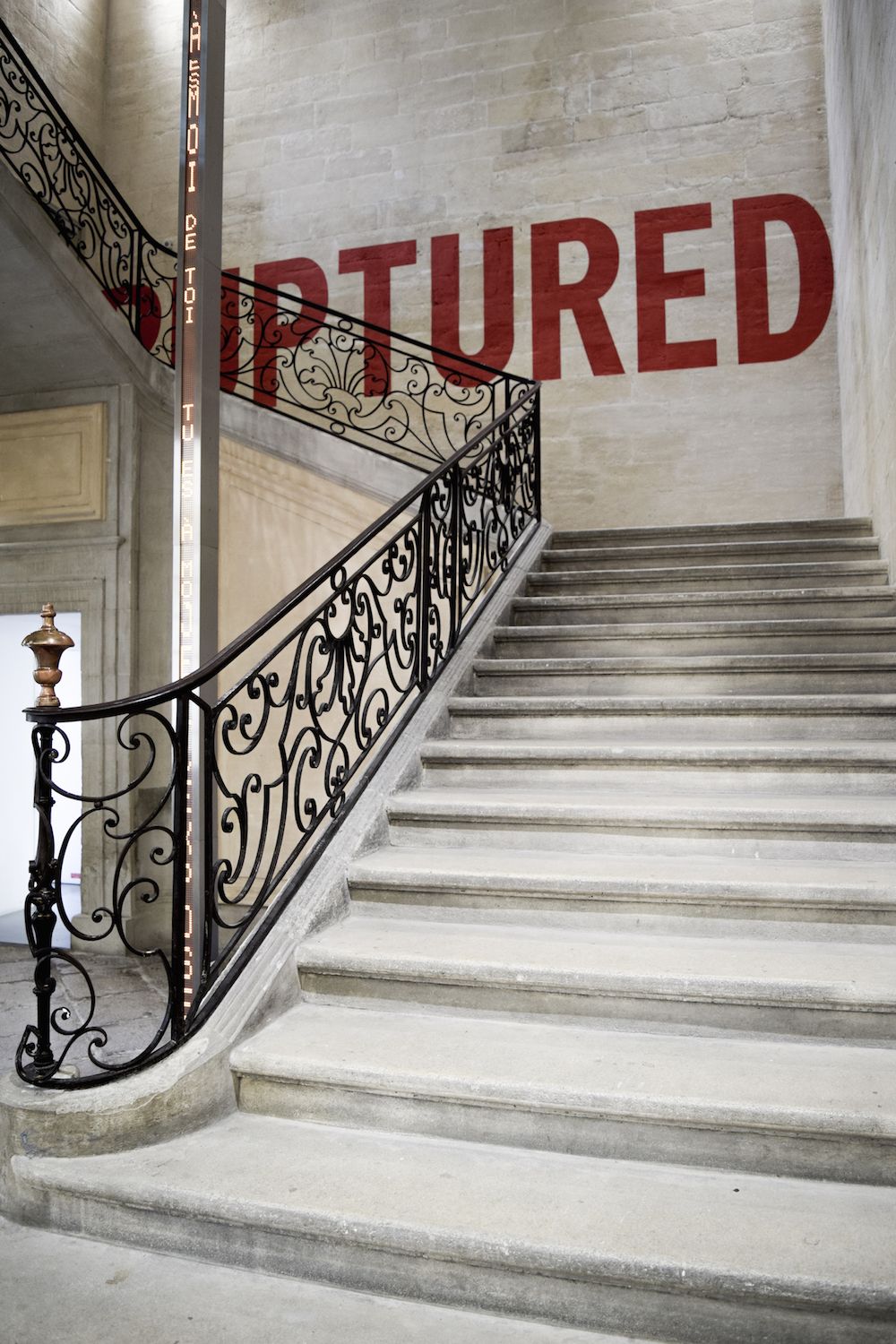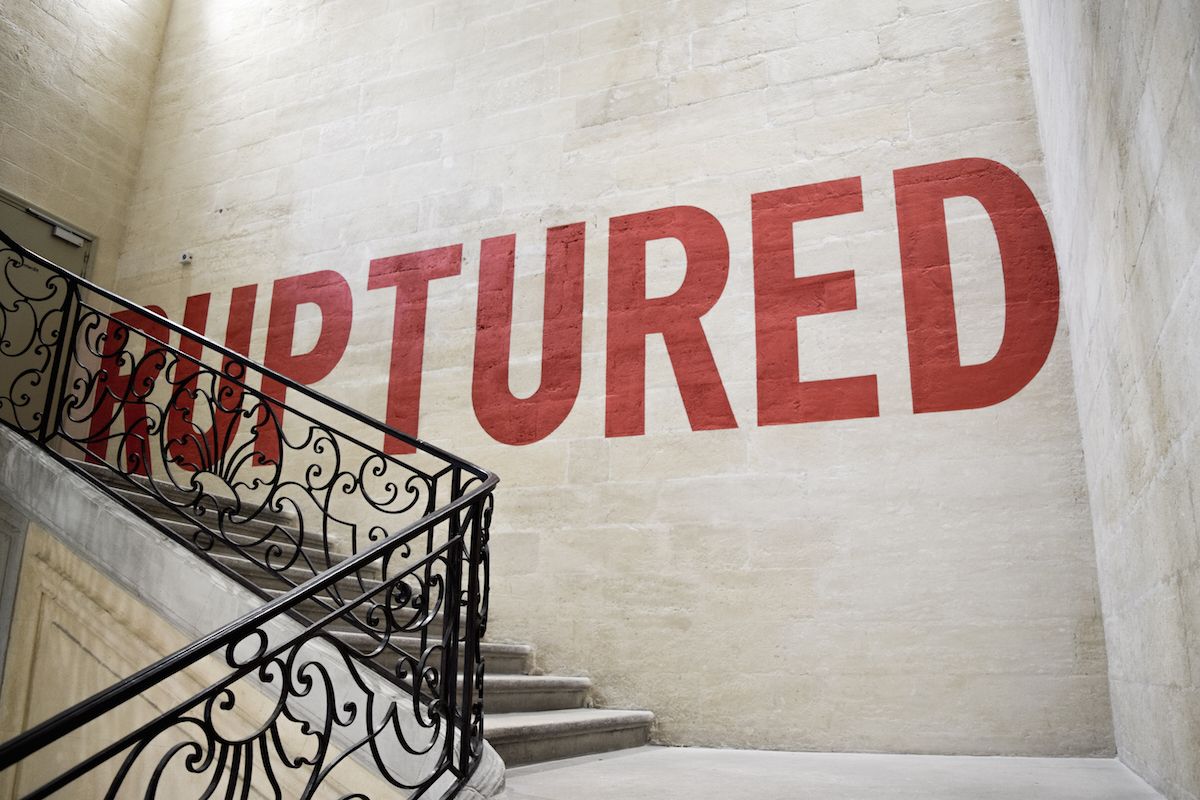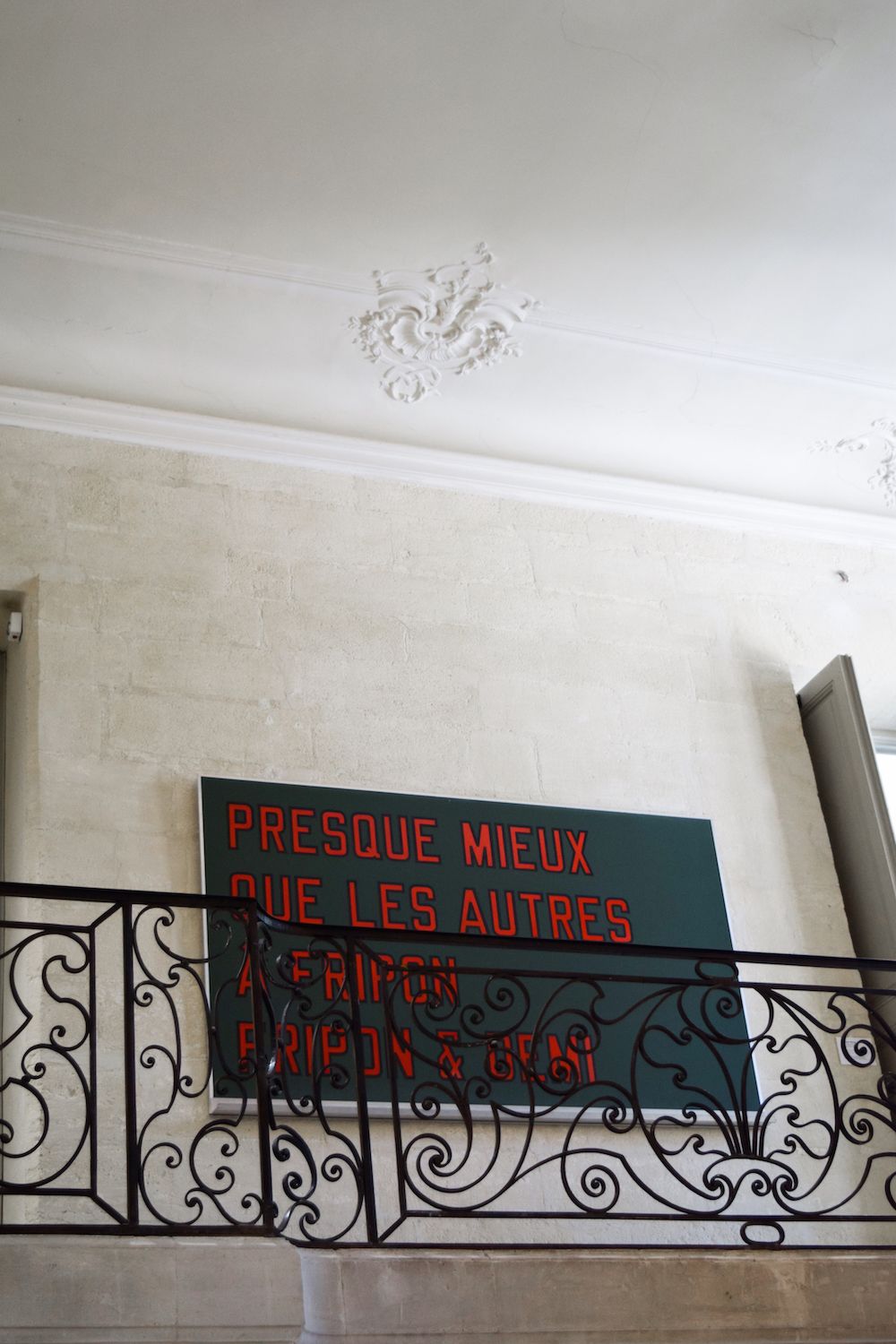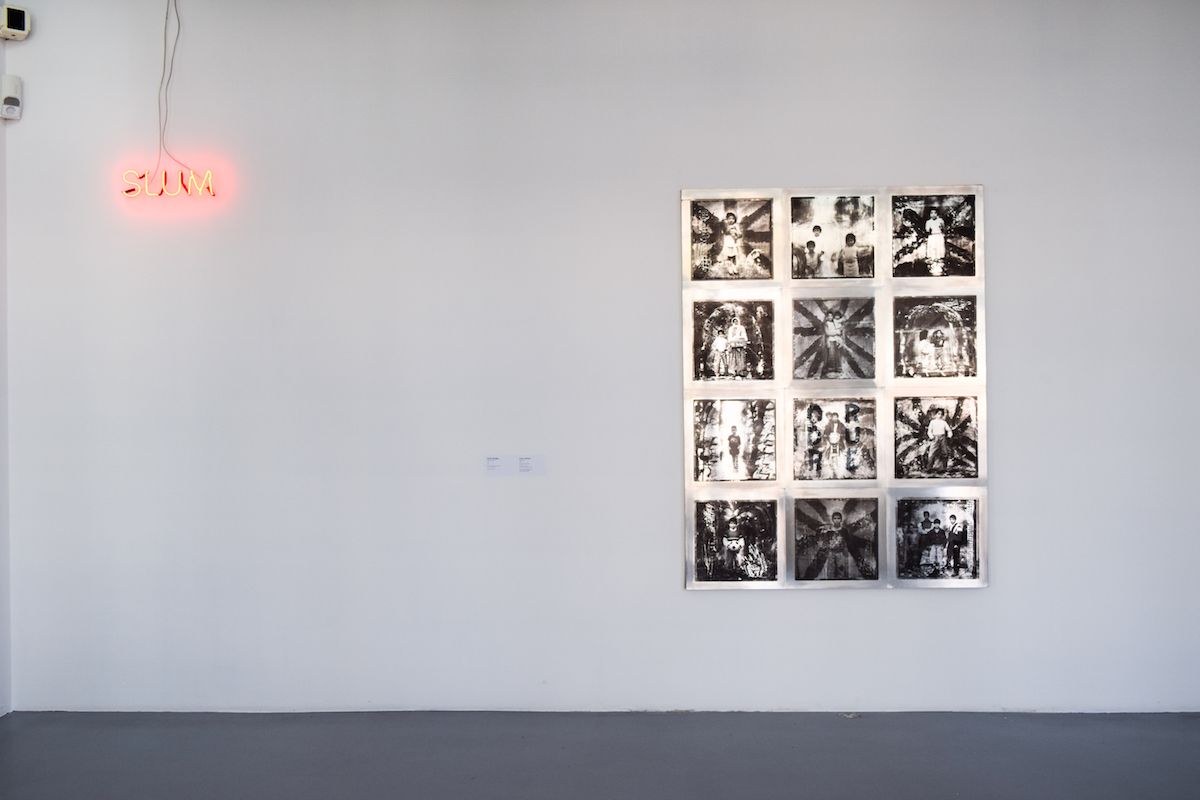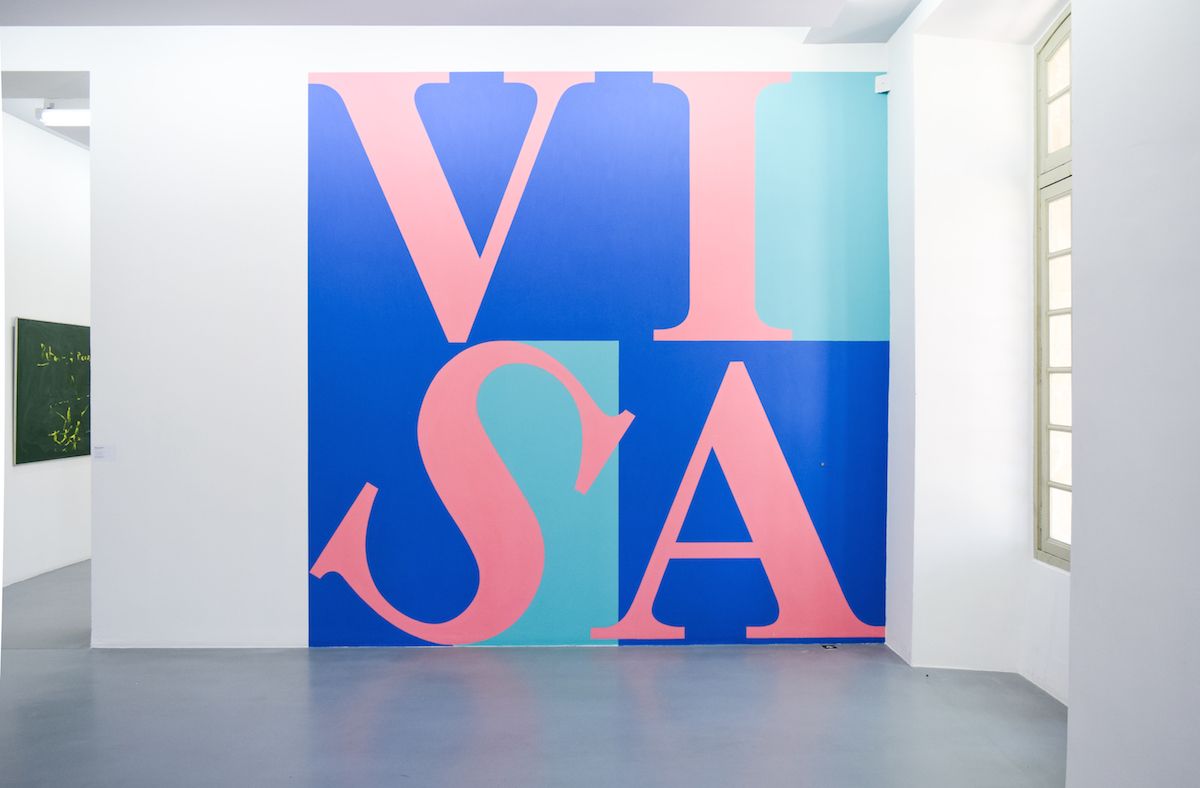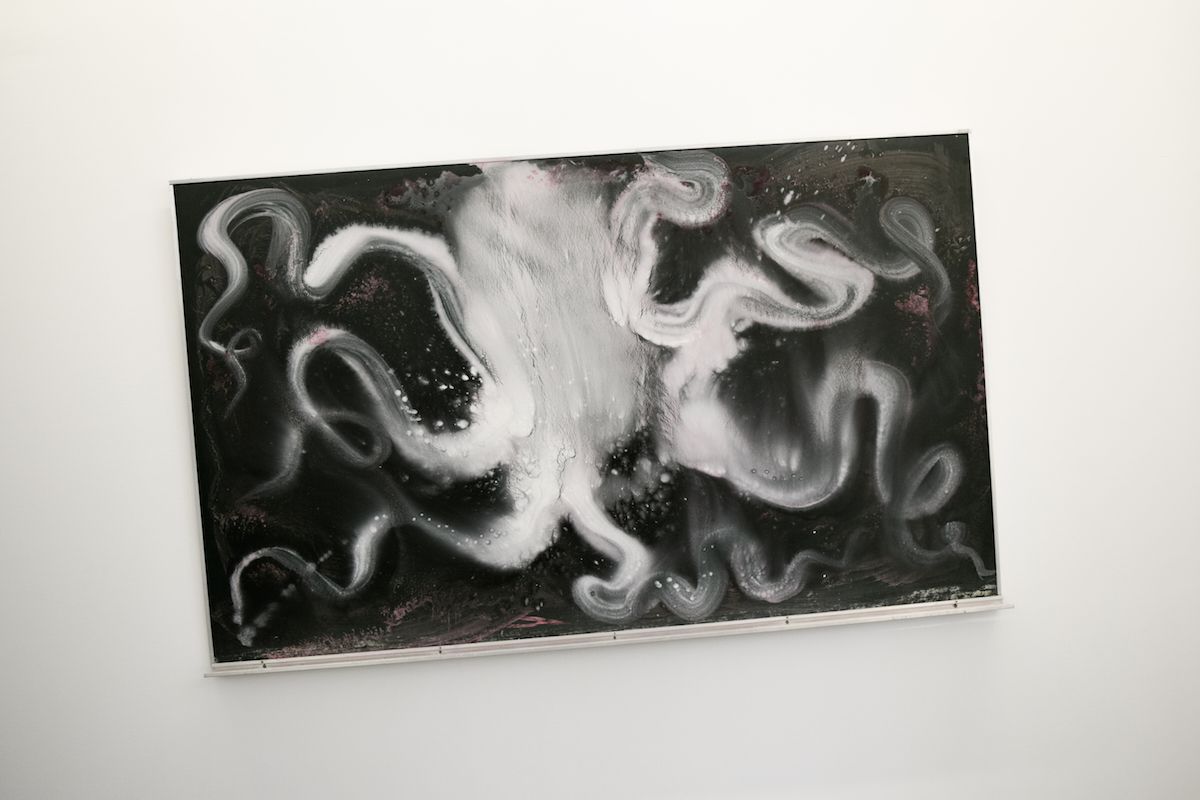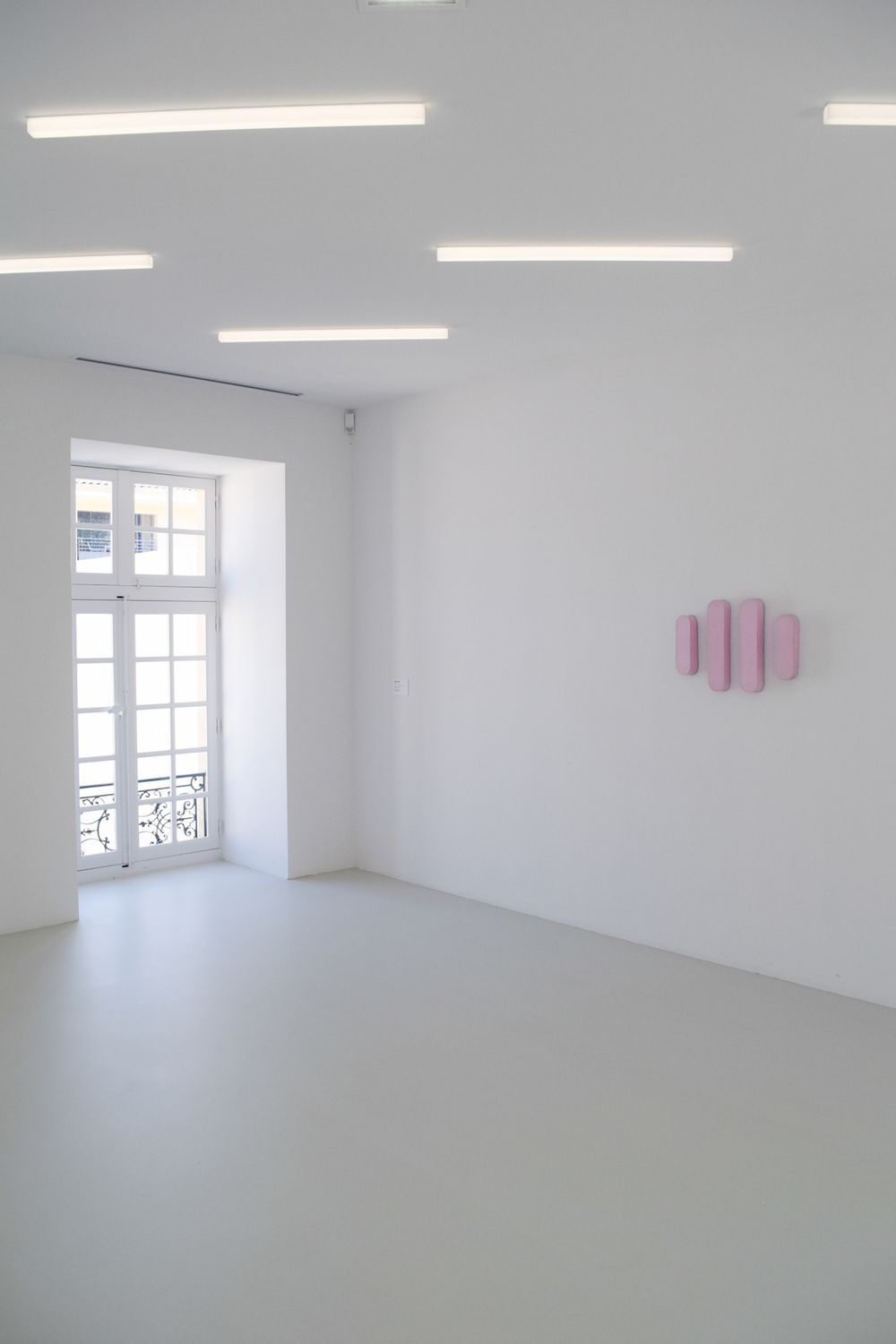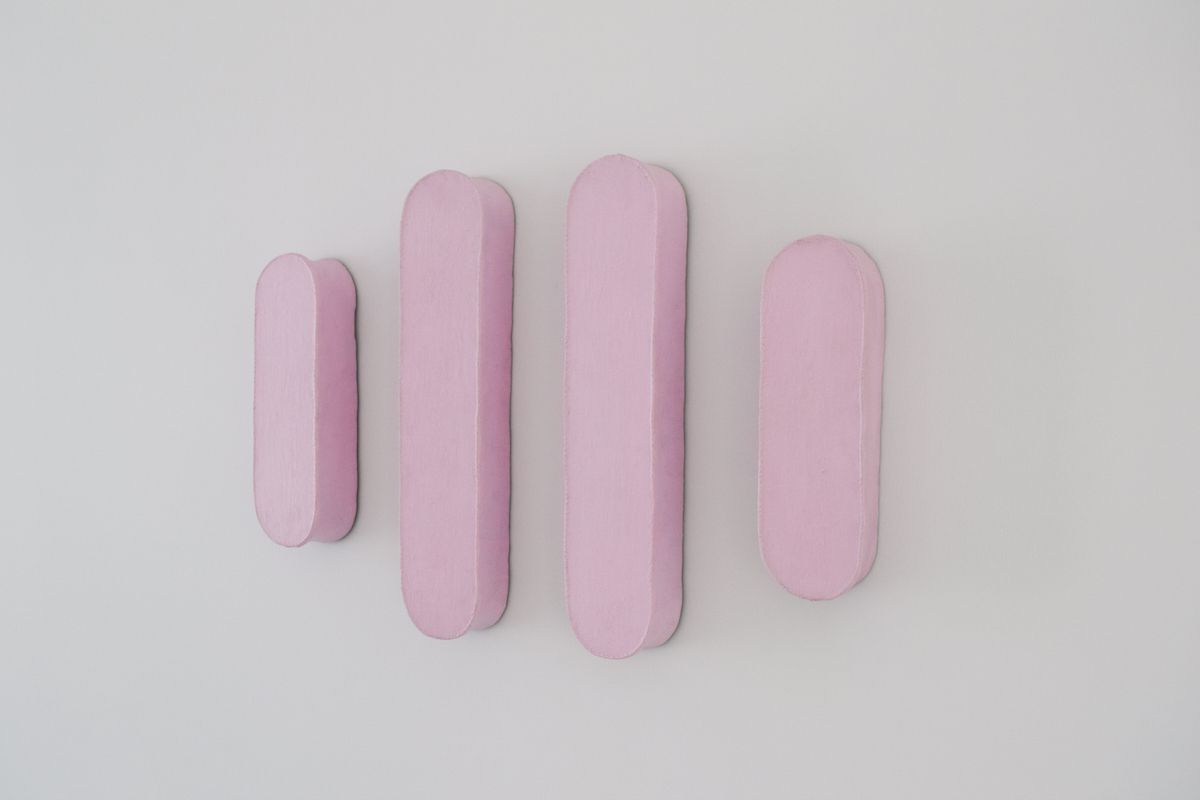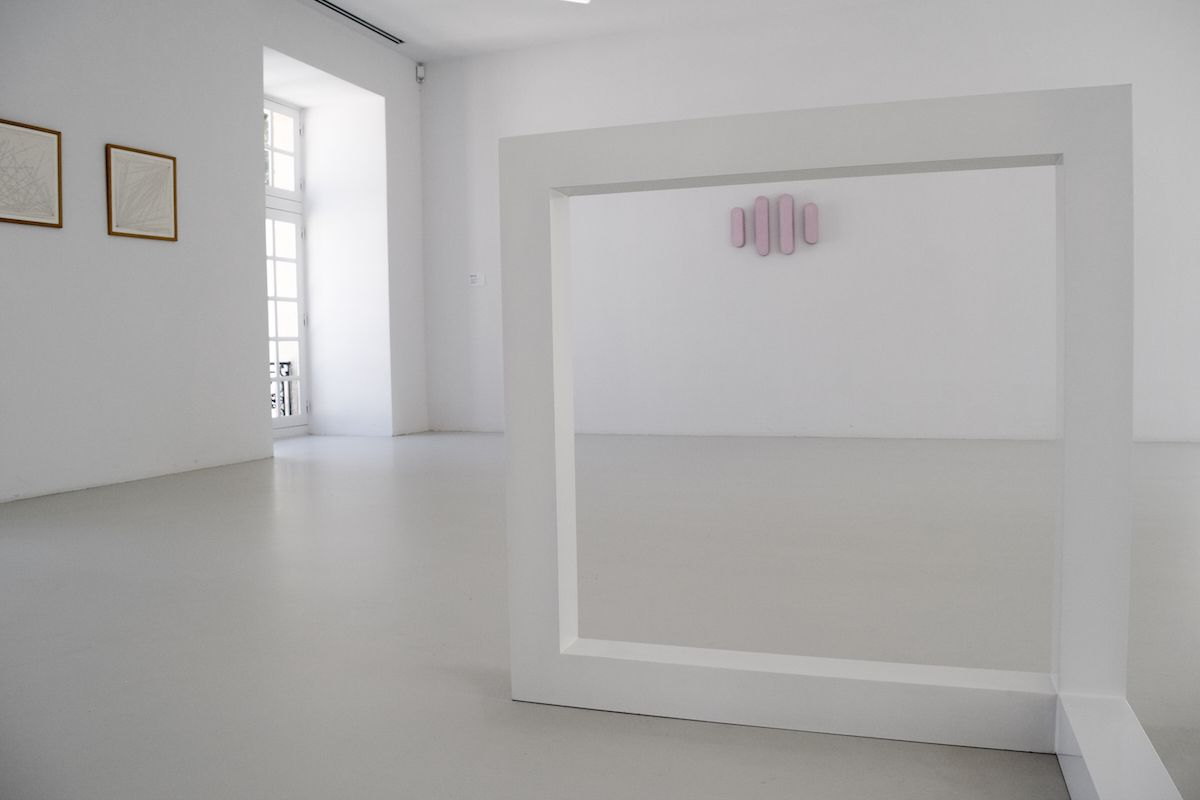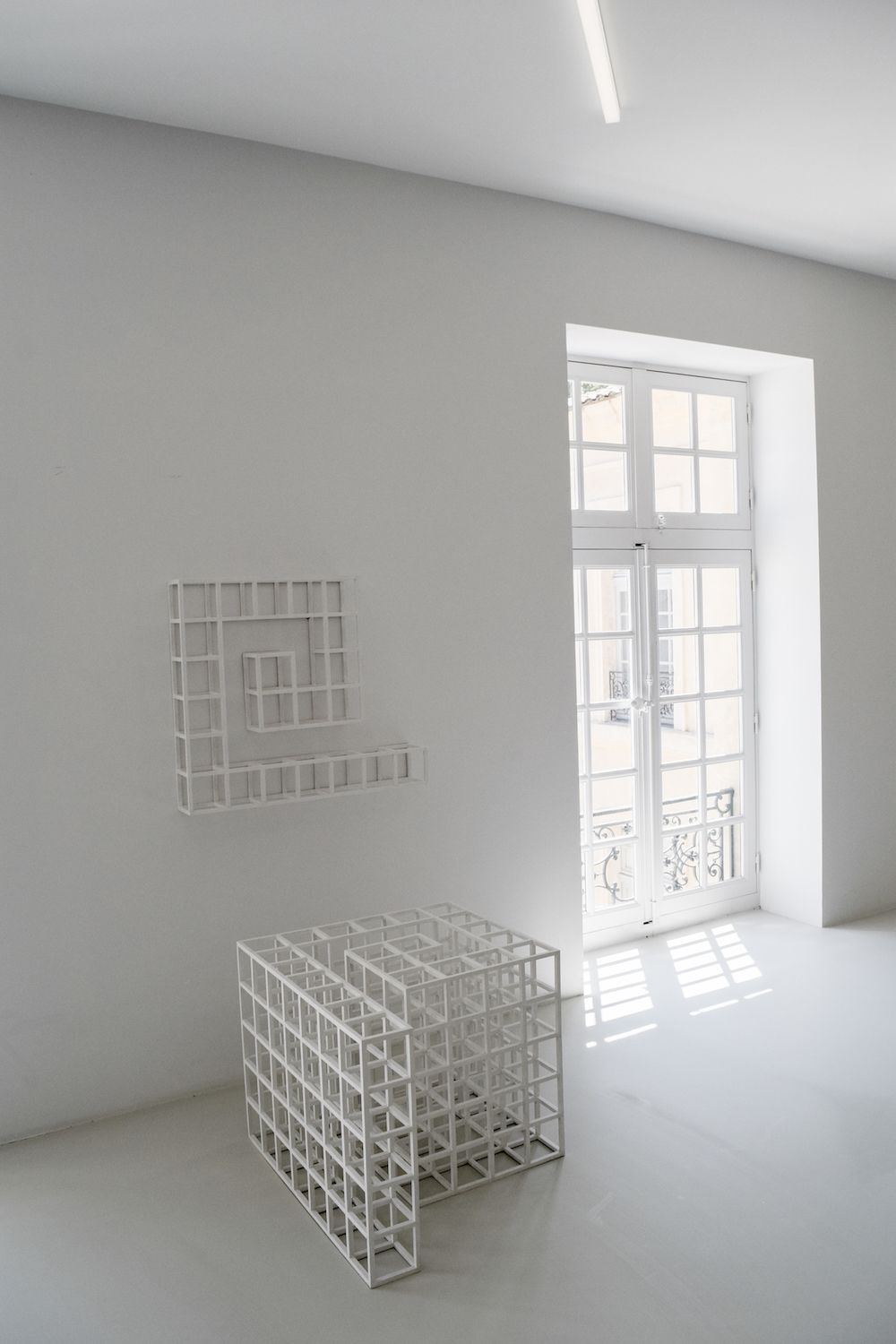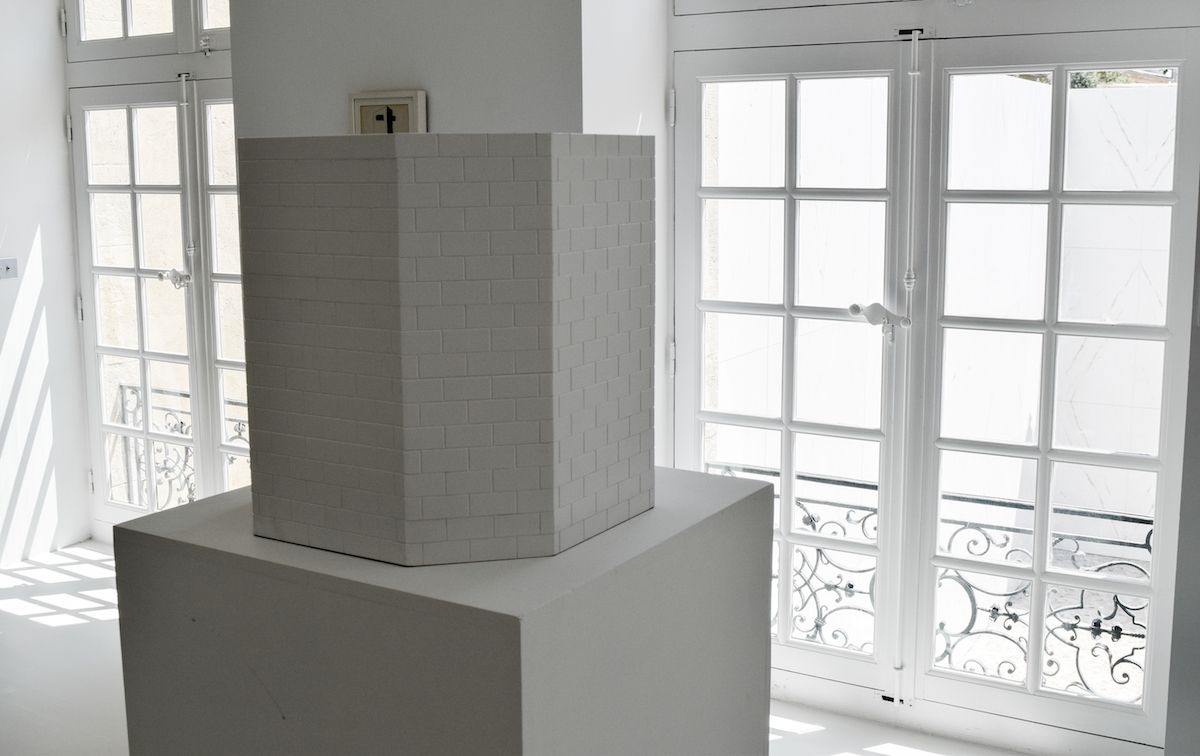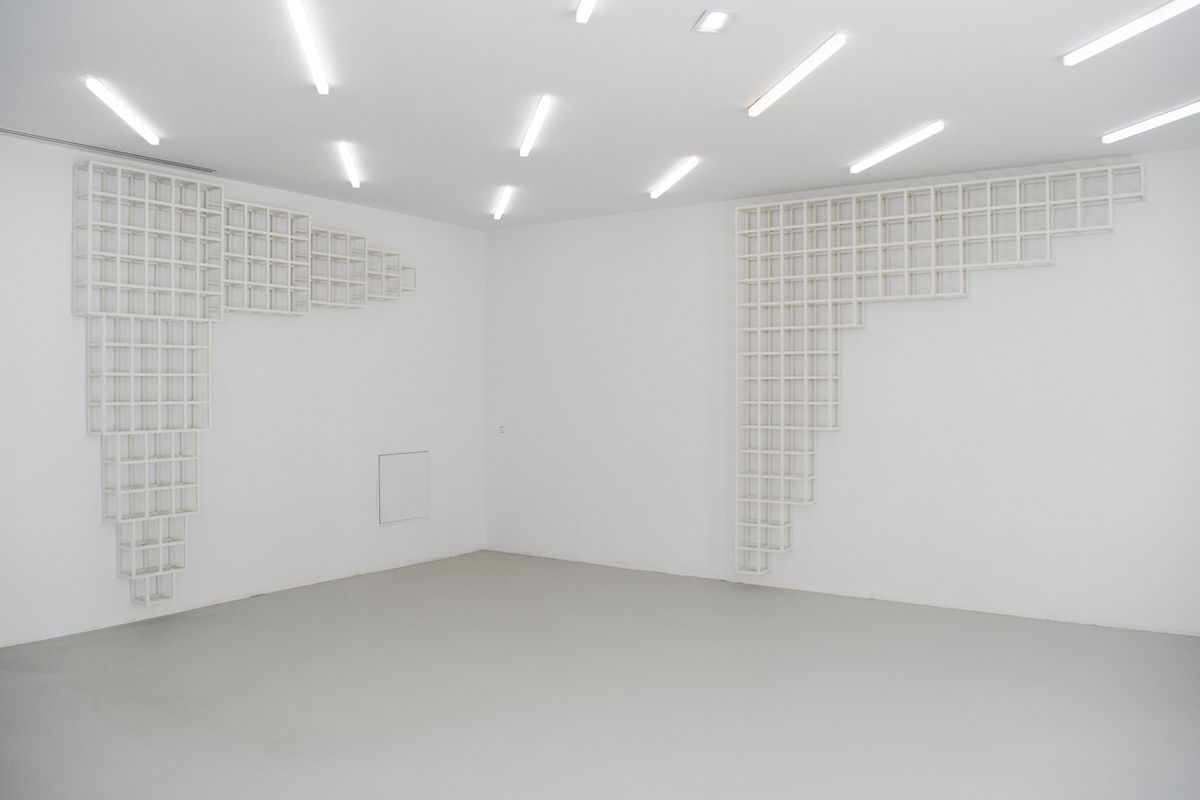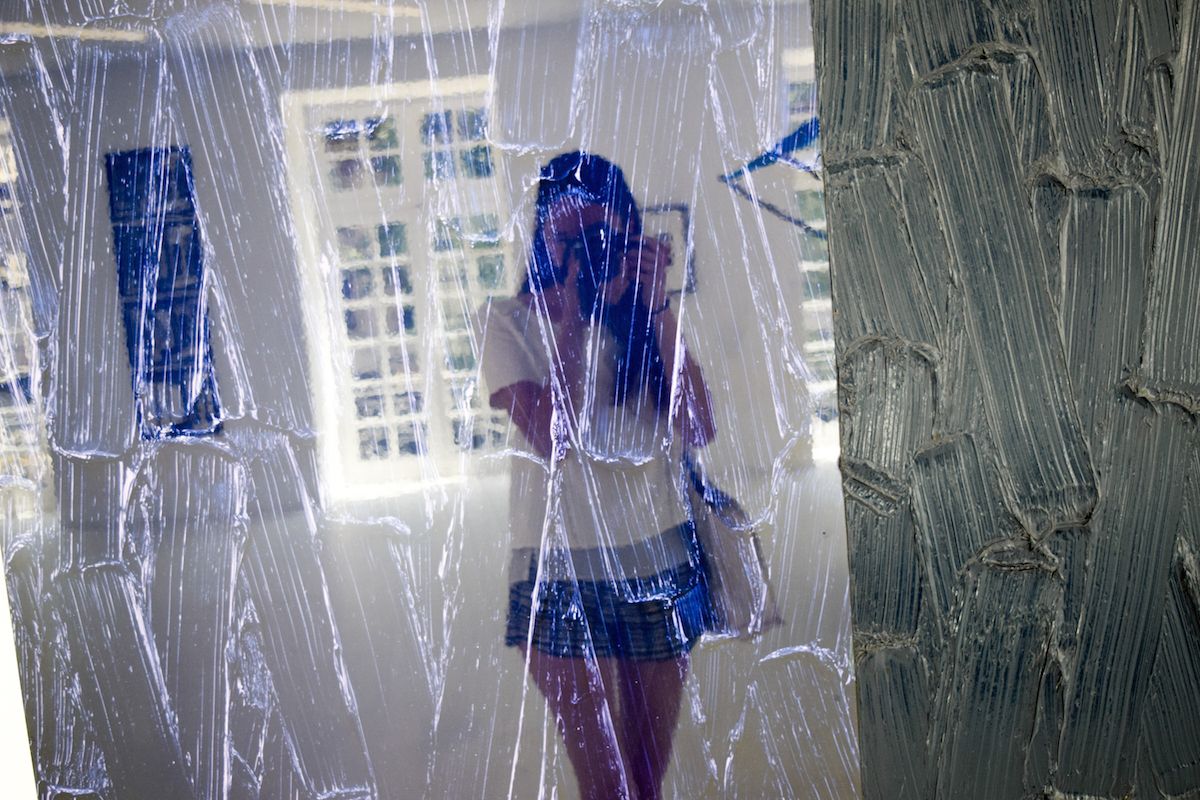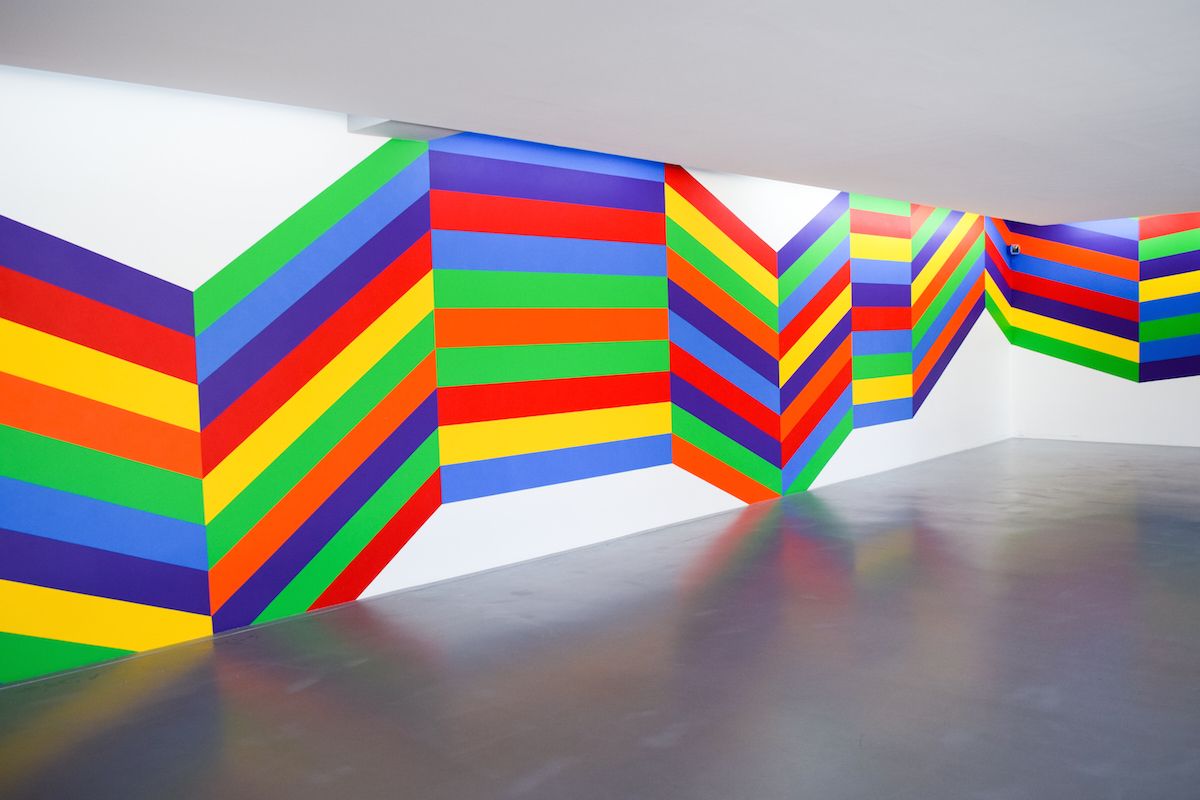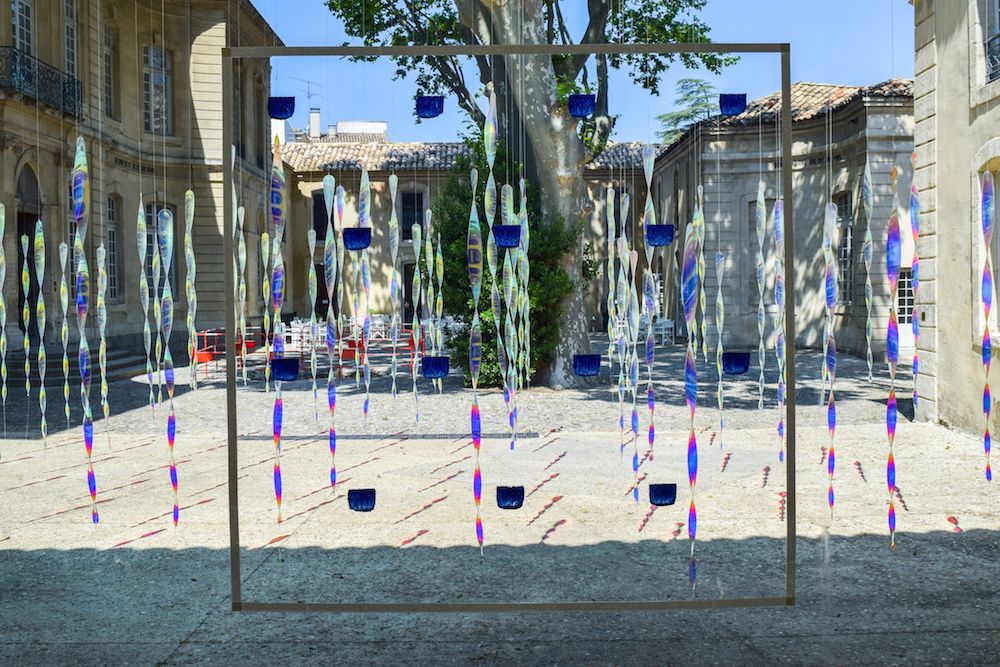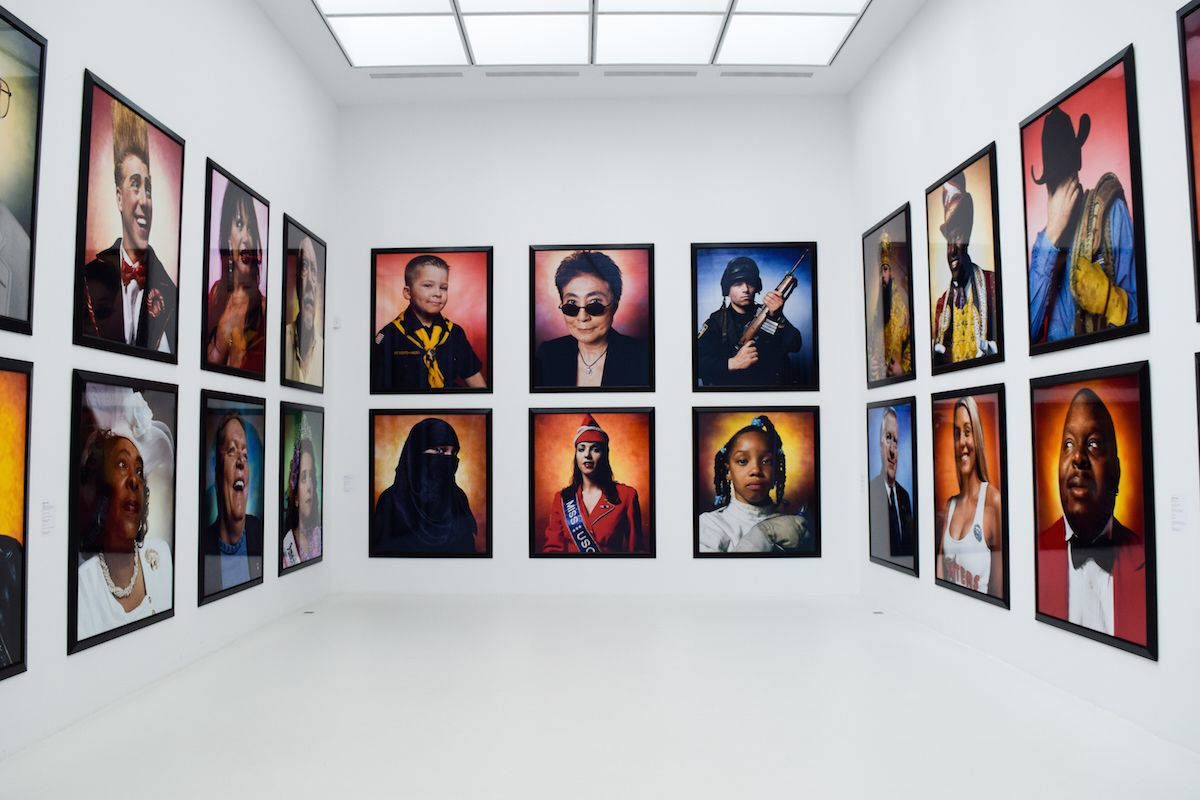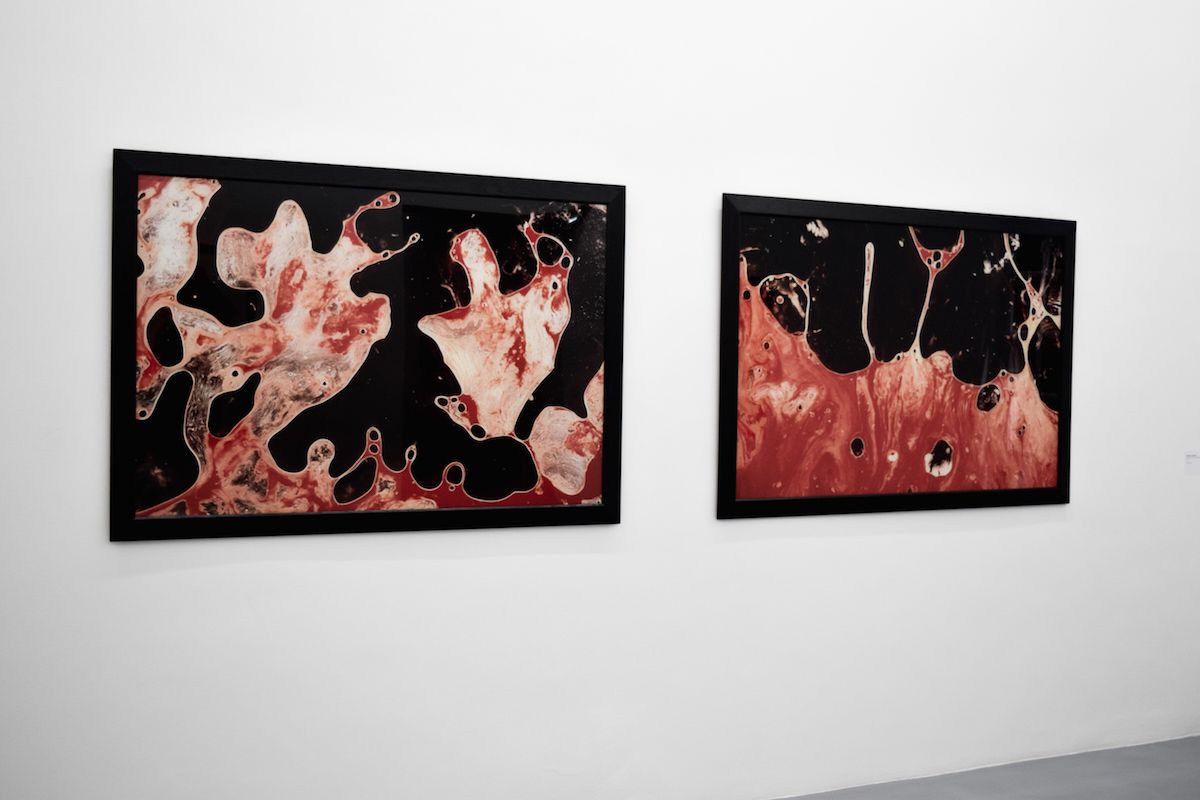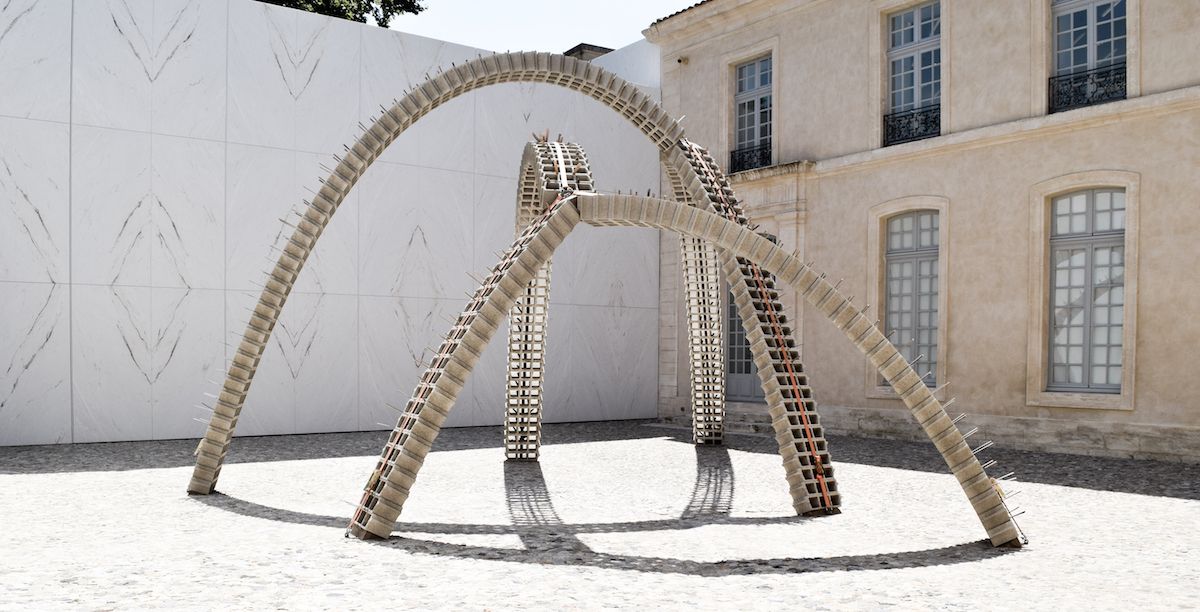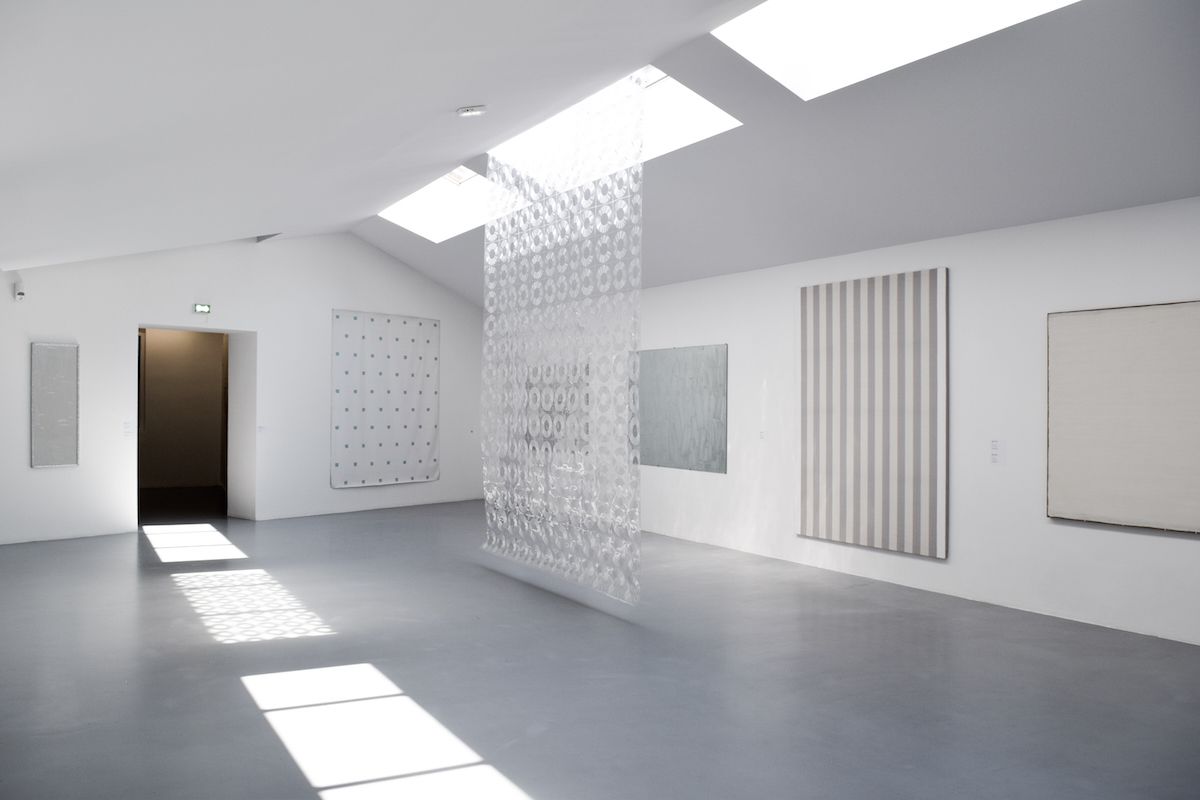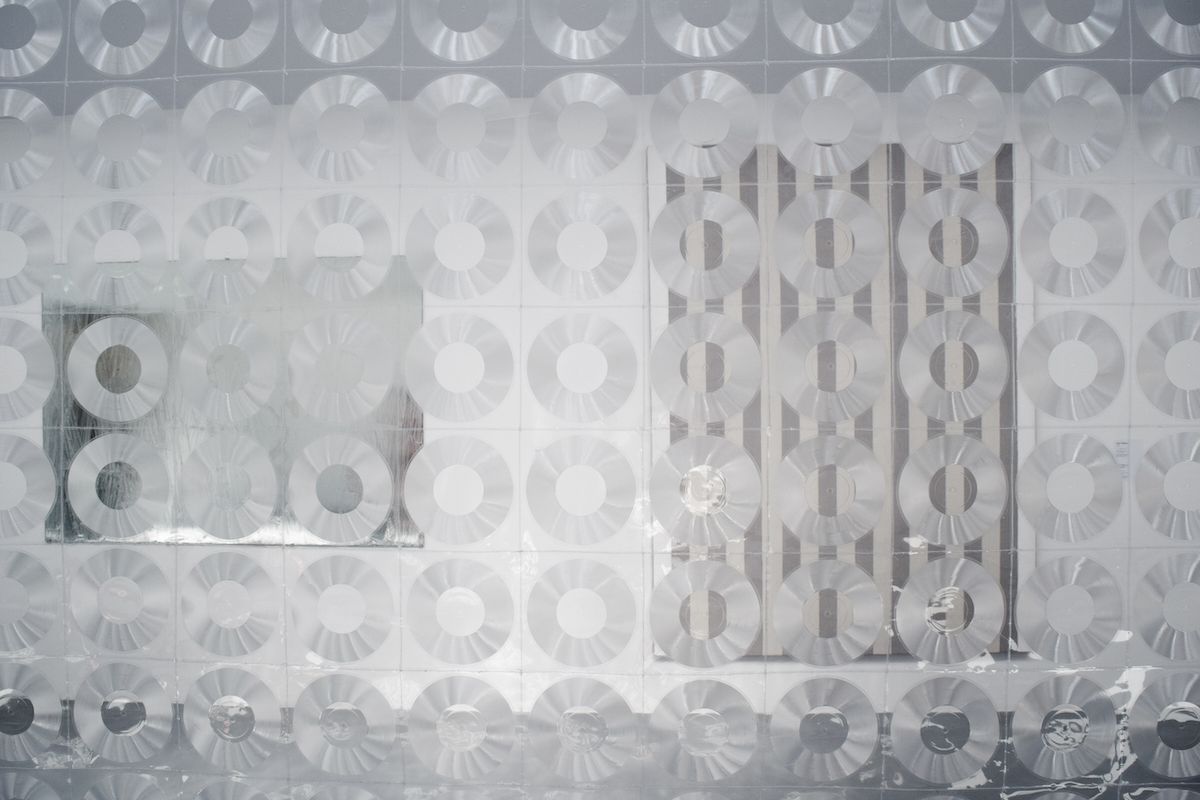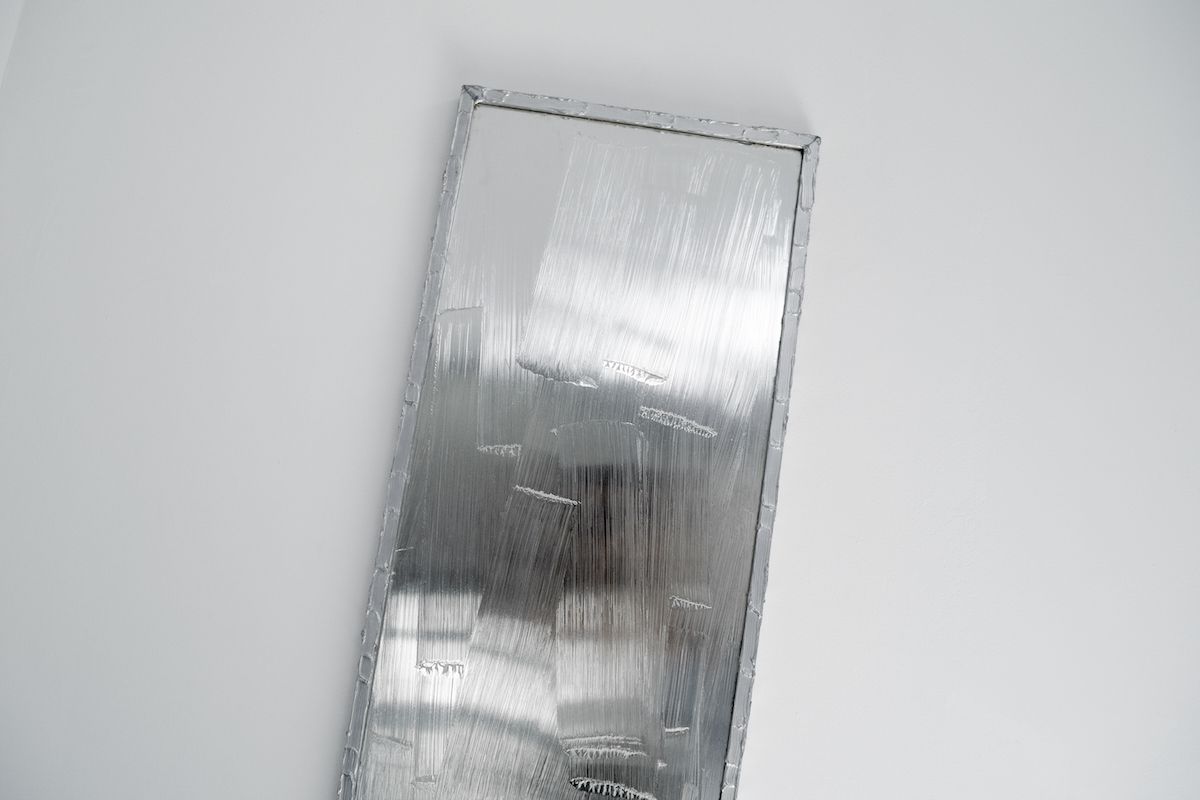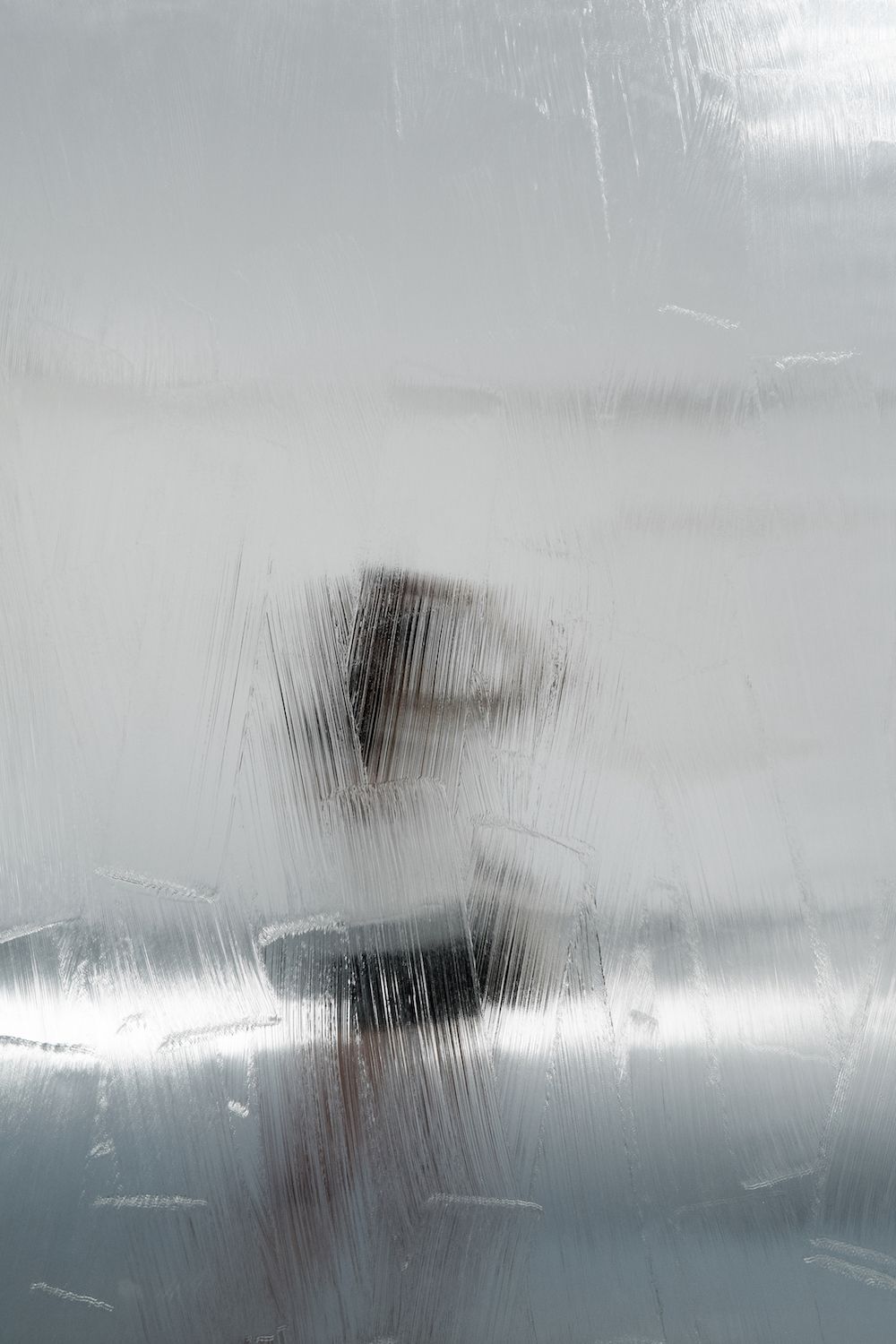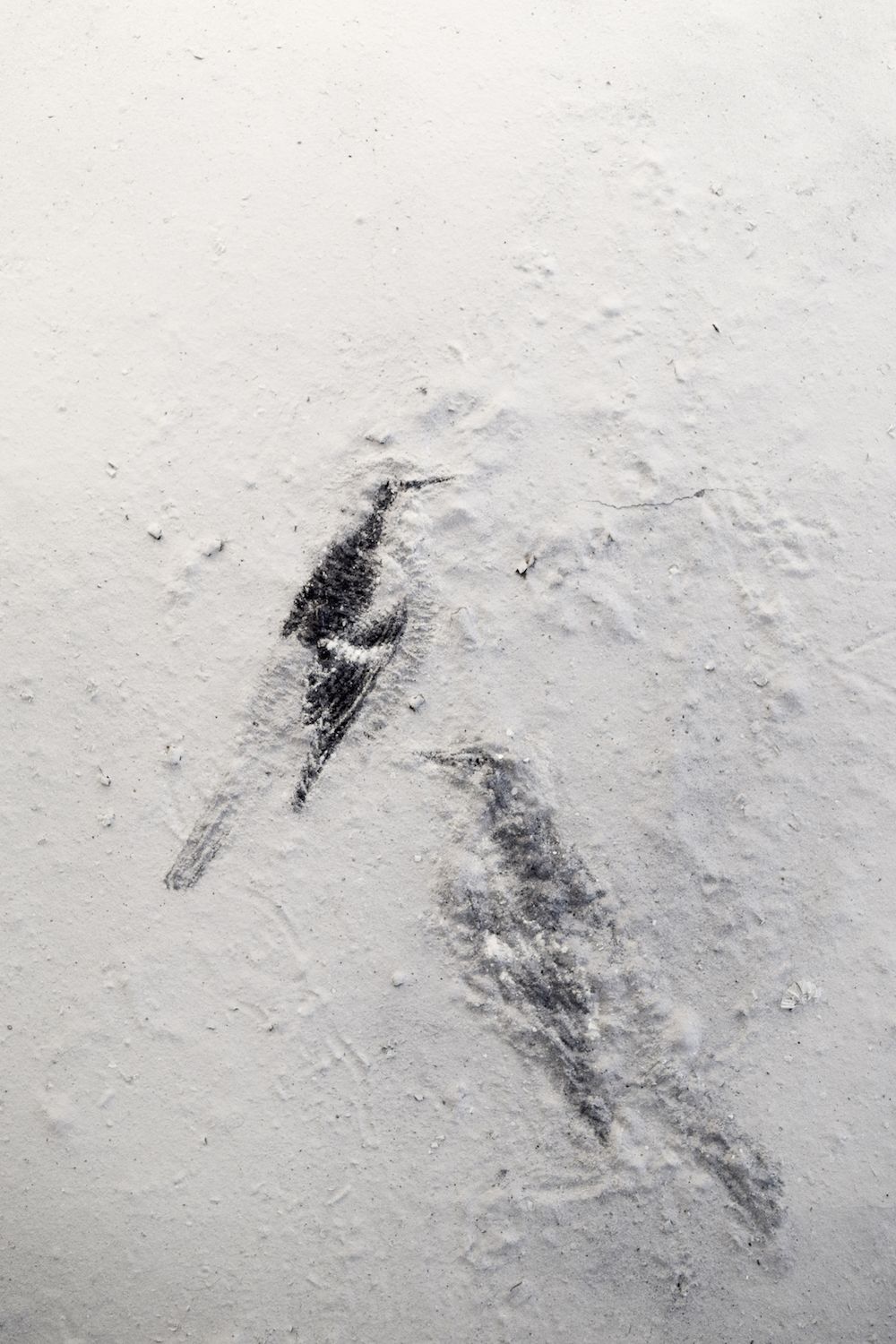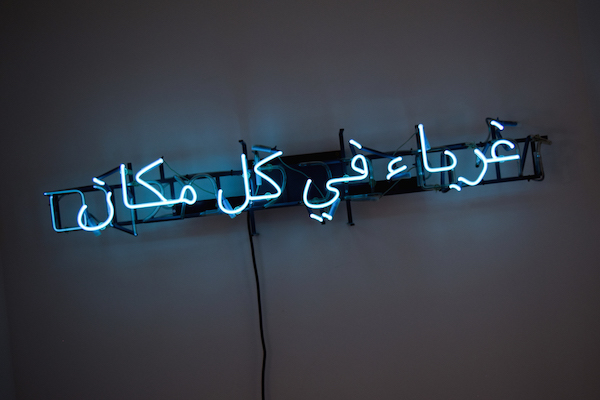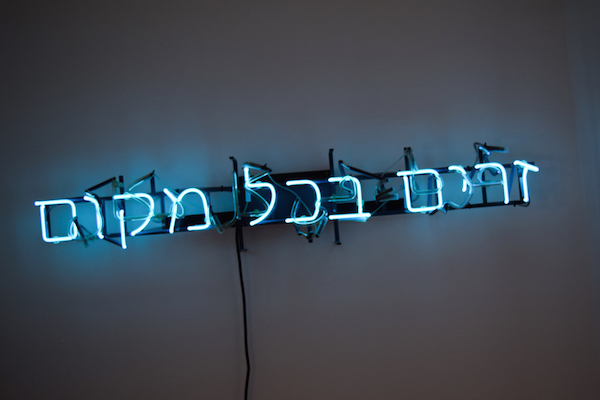 Four works by Daniel Buren, Sans Titre, Decembre 1971, Juillet 1969, Avril, 1970, and Mars 1969, respectively: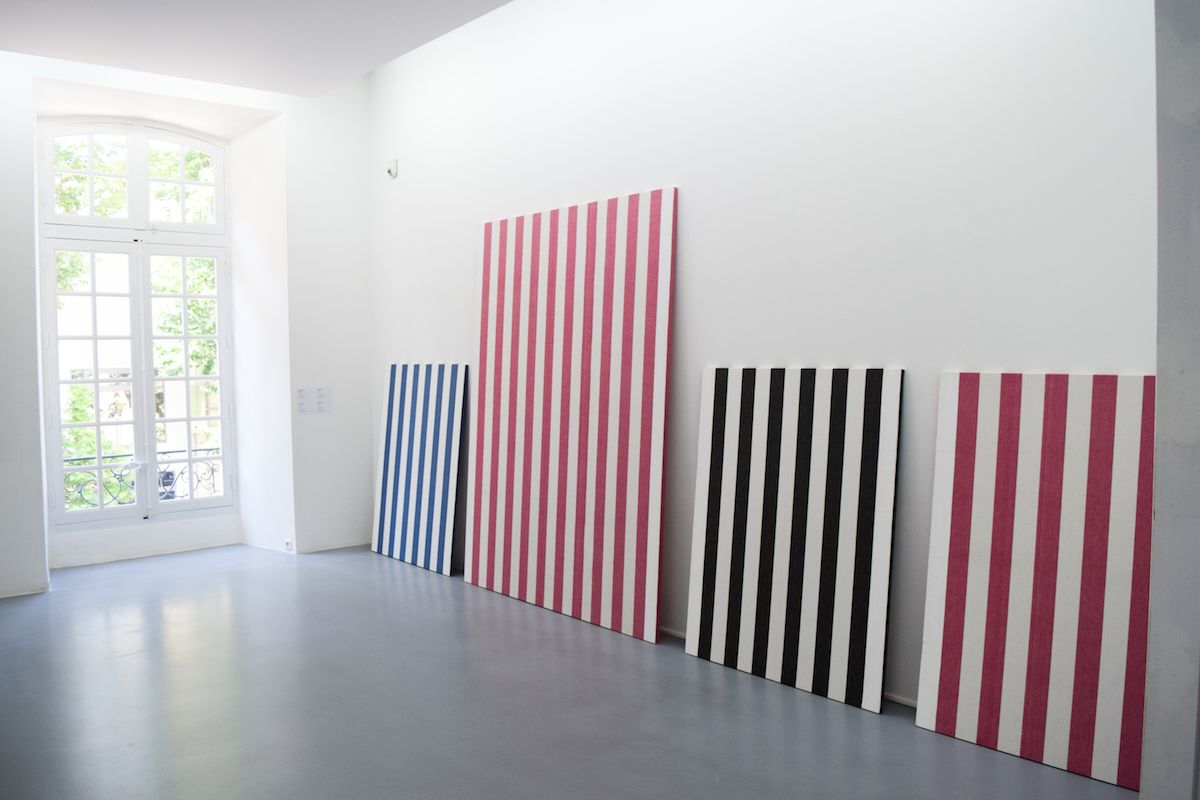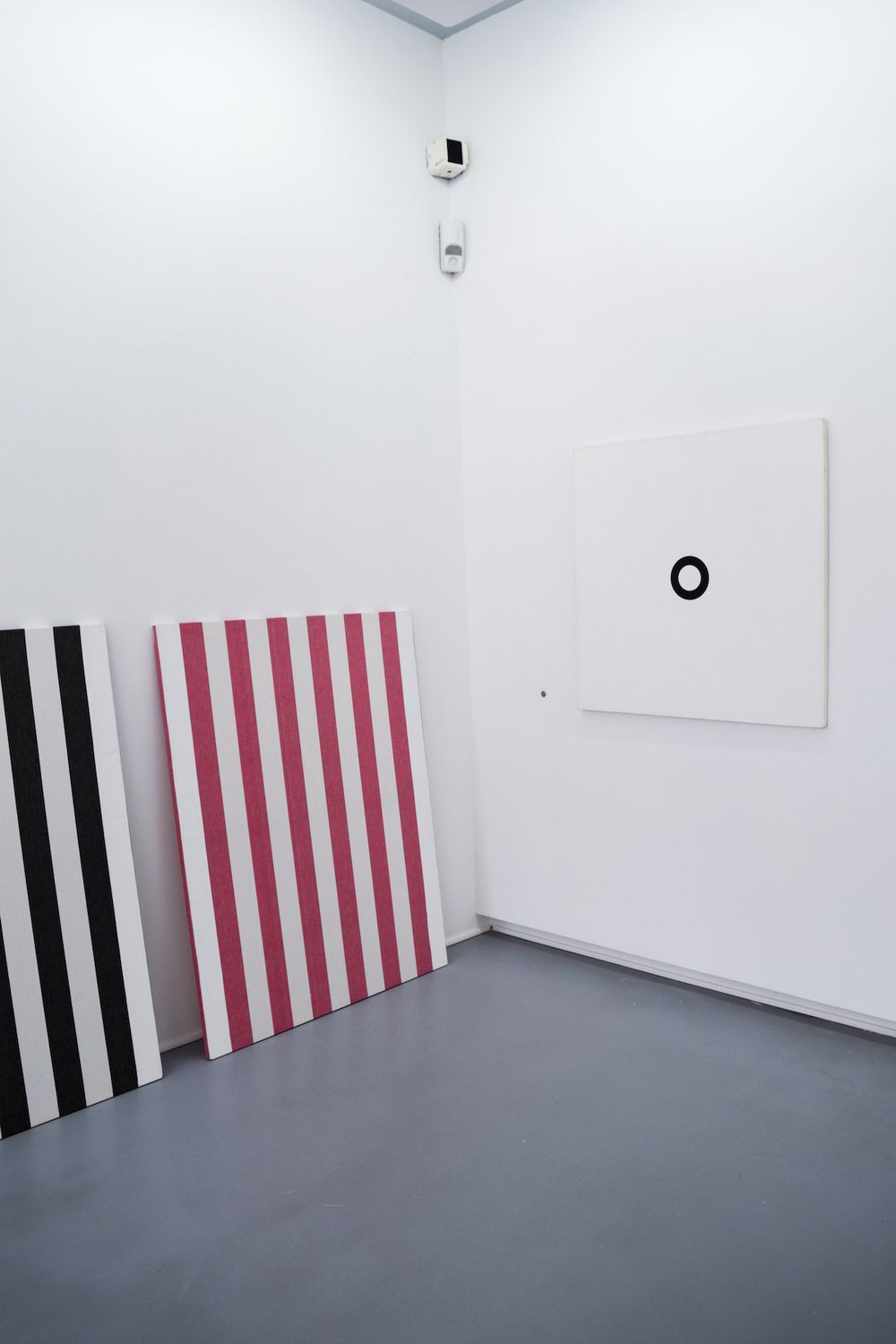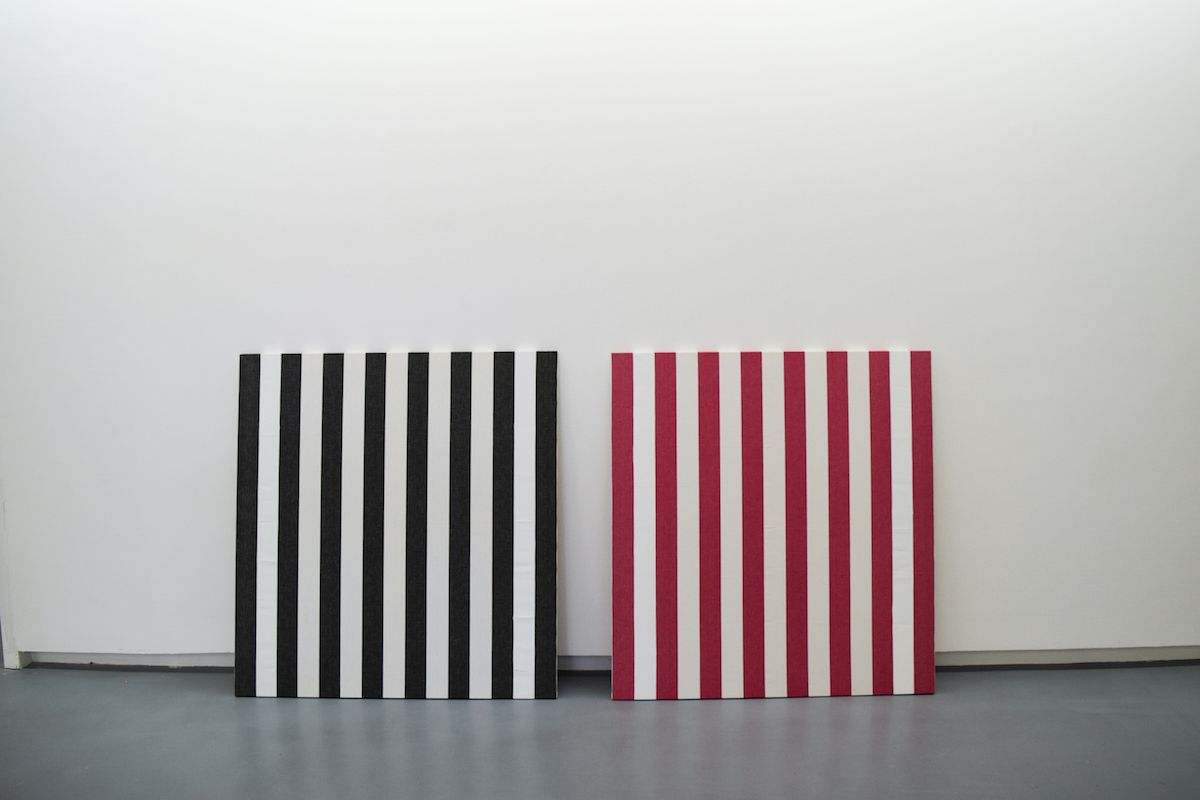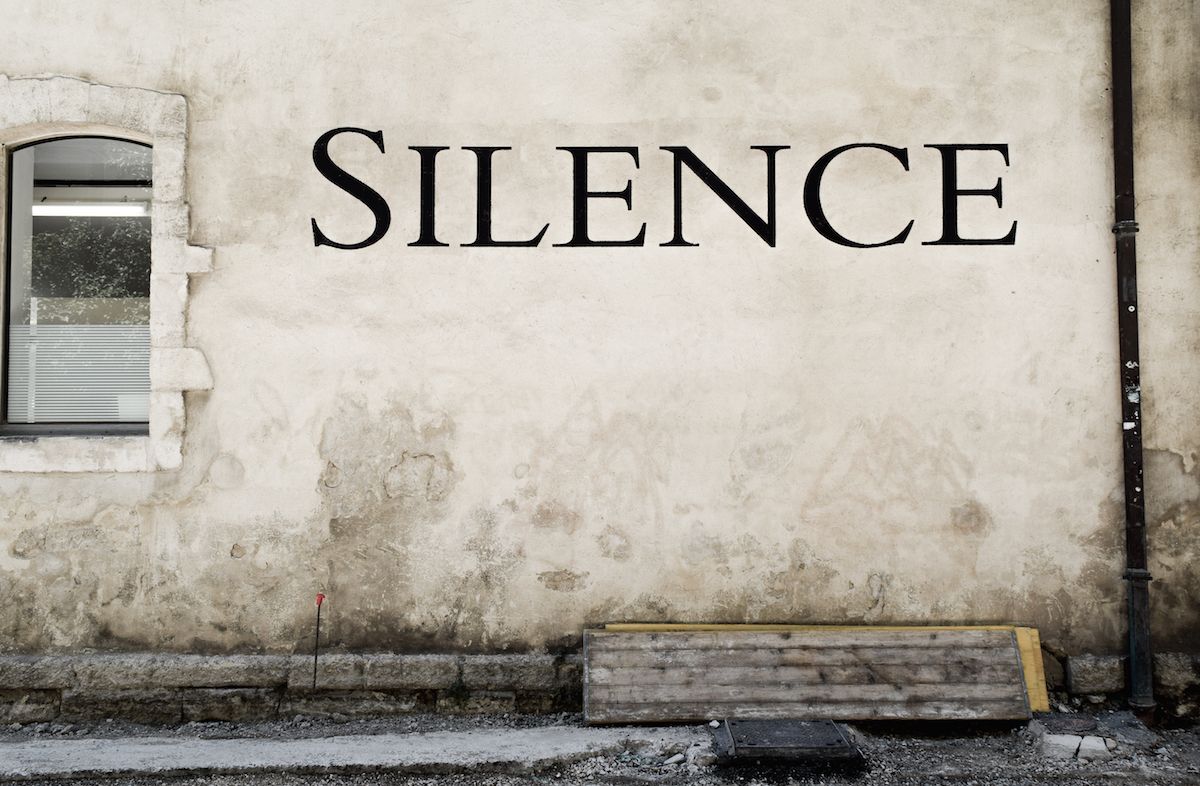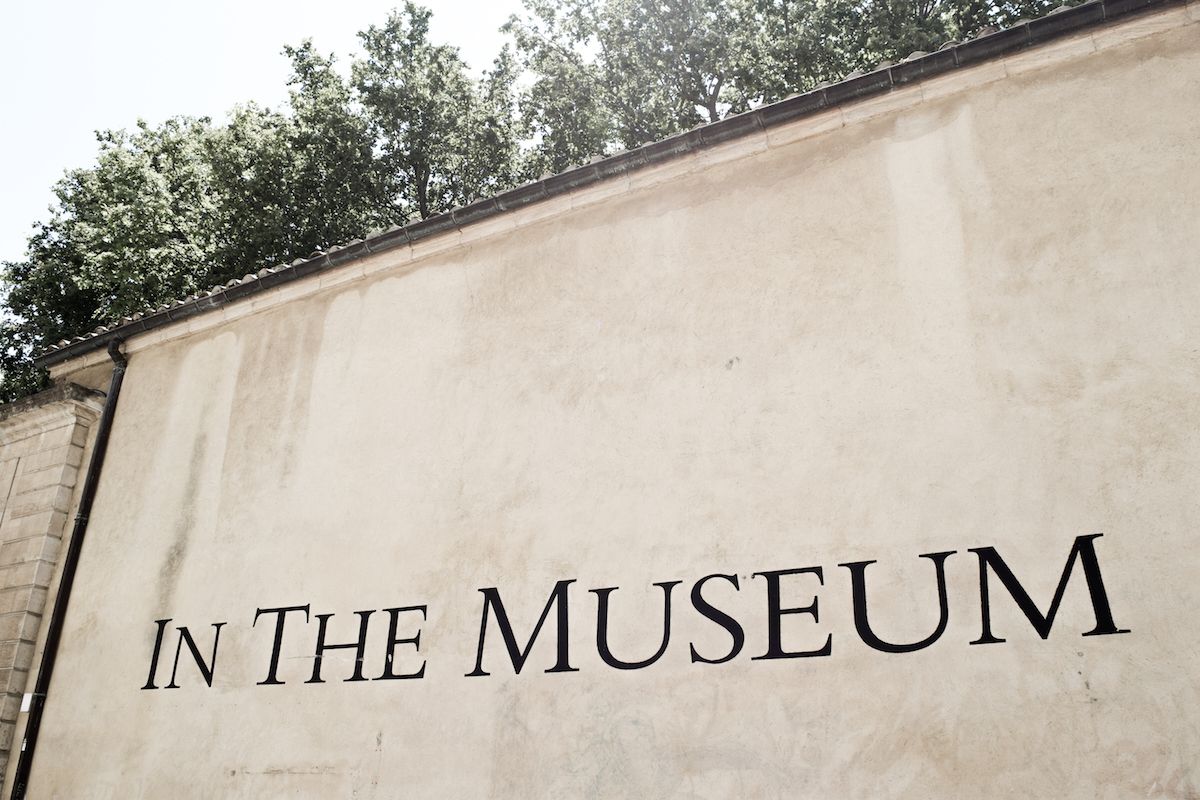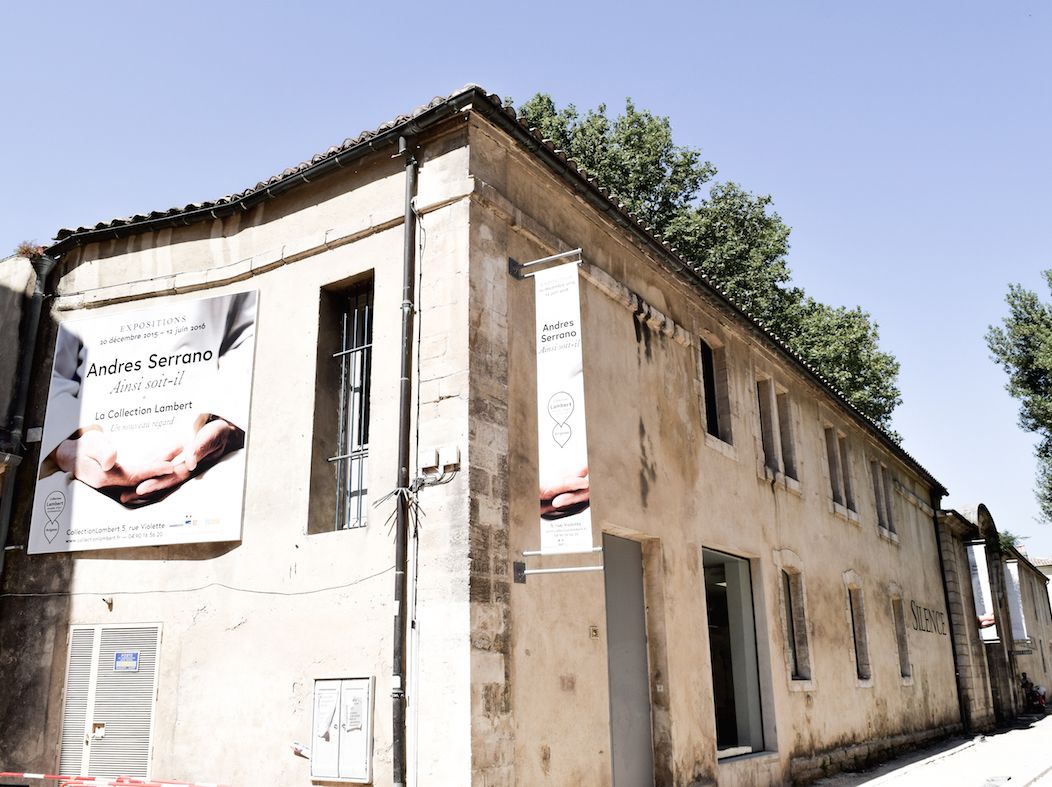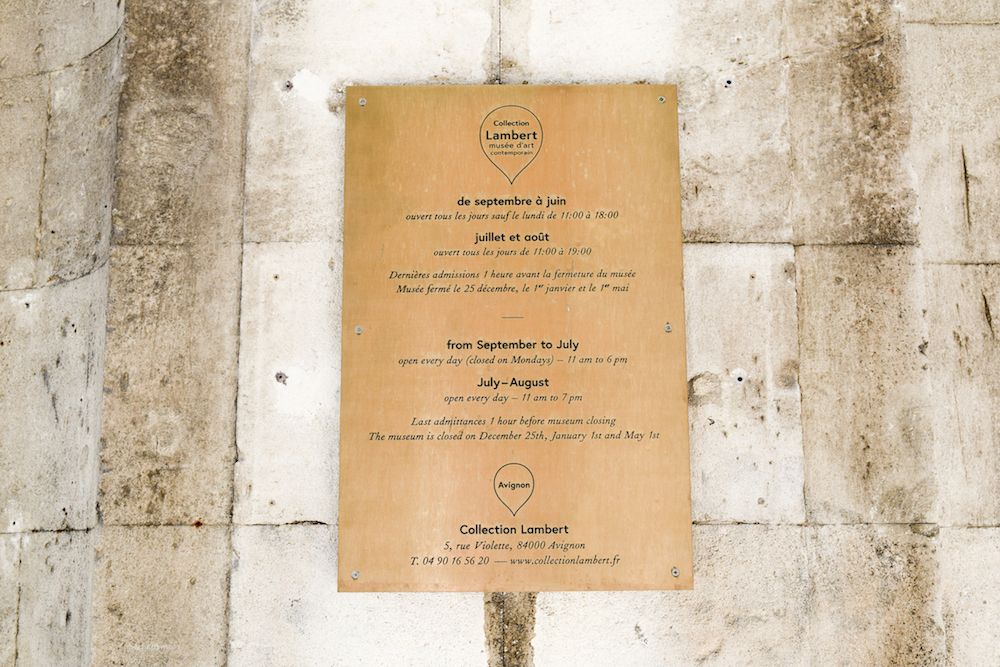 Collection Lambert
5 Rue Violette
84000 Avignon, France
Open Tuesday – Sunday from 11am-6pm