For over three decades, entrepreneur Peter Schaufler (1940–2015) and his wife Christiane Schaufler-Münch created one of Germany's most remarkable private art collections, which was first revealed to the public with the opening of the Schauwerk in June 2010.
This museum, now an acclaimed destination for contemporary art in Southern Germany, showcases a selection of contemporary art from the Schaufler Collection across more than 6,000 square meters.
The collection is displayed through changing special exhibitions, reflecting key trends in German and international art over the past fifty years. It includes works from the ZERO movement, Minimalism, Conceptual Art, Concrete Art, and significant pieces by artists such as Dan Flavin, Donald Judd, and Hanne Darboven. The collection also emphasizes light art, installations, and contemporary photography.
Here's a recap of my visit!
Getting to the Schauwerk in Sindelfingen
It was nearly 2pm on my second day in Stuttgart, so I was ready to head over to the Schauwerk Sindelfingen. This is where I realized how imperative travel planning is. As I made my way to the bus station, I realized that the bus I needed to take only ran once every hour and the next bus was at 2:46pm. This was problematic because the Schauwerk Sindelfingen was only open if you arrived at precisely 3pm for the tour.
Luckily, there was a pizza shop nearby, and the man working was able to call a taxi for me. I cringed when he told me it would cost me 35€ for the 20-minute drive. 15 minutes later, the cab arrived. I was able to negotiate down to 30€, but any less he wouldn't budge, so I obliged. It was a quick and beautiful drive through the German countryside, and as I was dropped off in front of the Schauwerk, the taxi driver insisted on a cash payment – typical of rural Europe.
Schauwerk Exhibitions
The Schauwerk building is minimal in design, as are many of the art collection buildings in this area – and colored ice blue. The tours were typically in German, but the tour guide kindly agreed to speak in English for me.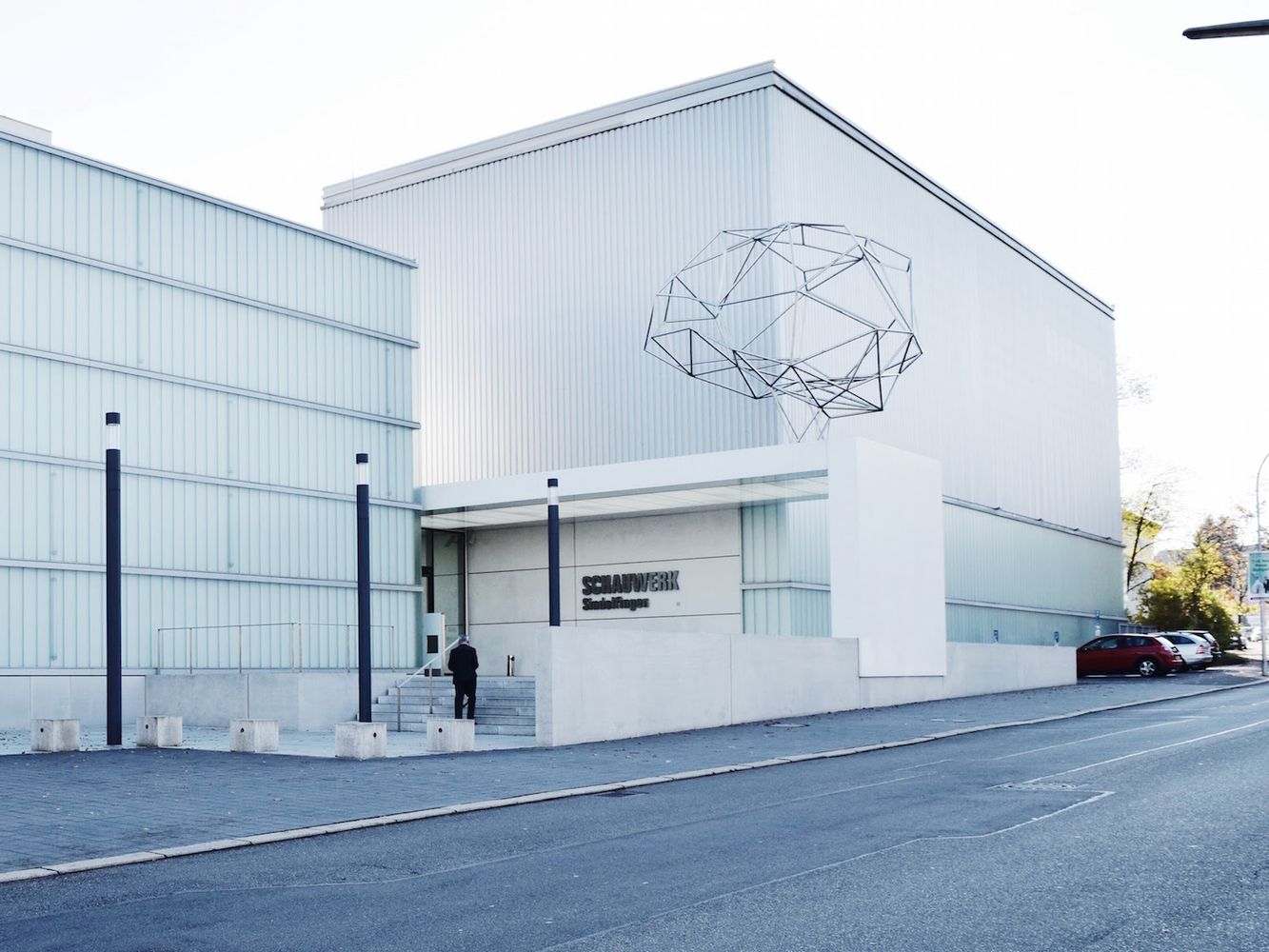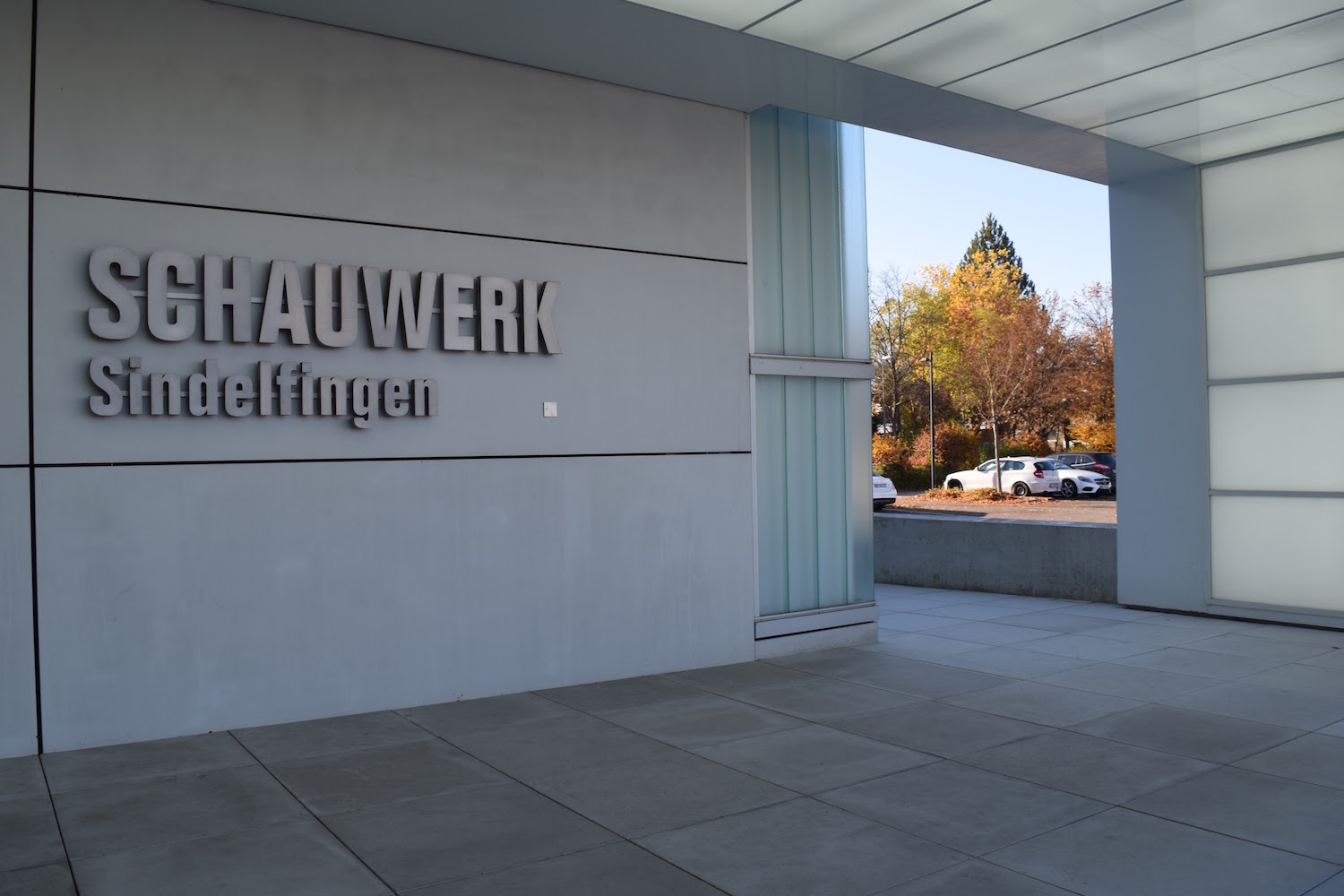 "I Like America, and America Likes Me"
We began our tour through the exhibition "I Like America, and America Likes Me" an ironic title for an exhibition that simultaneously celebrated and criticized the United States.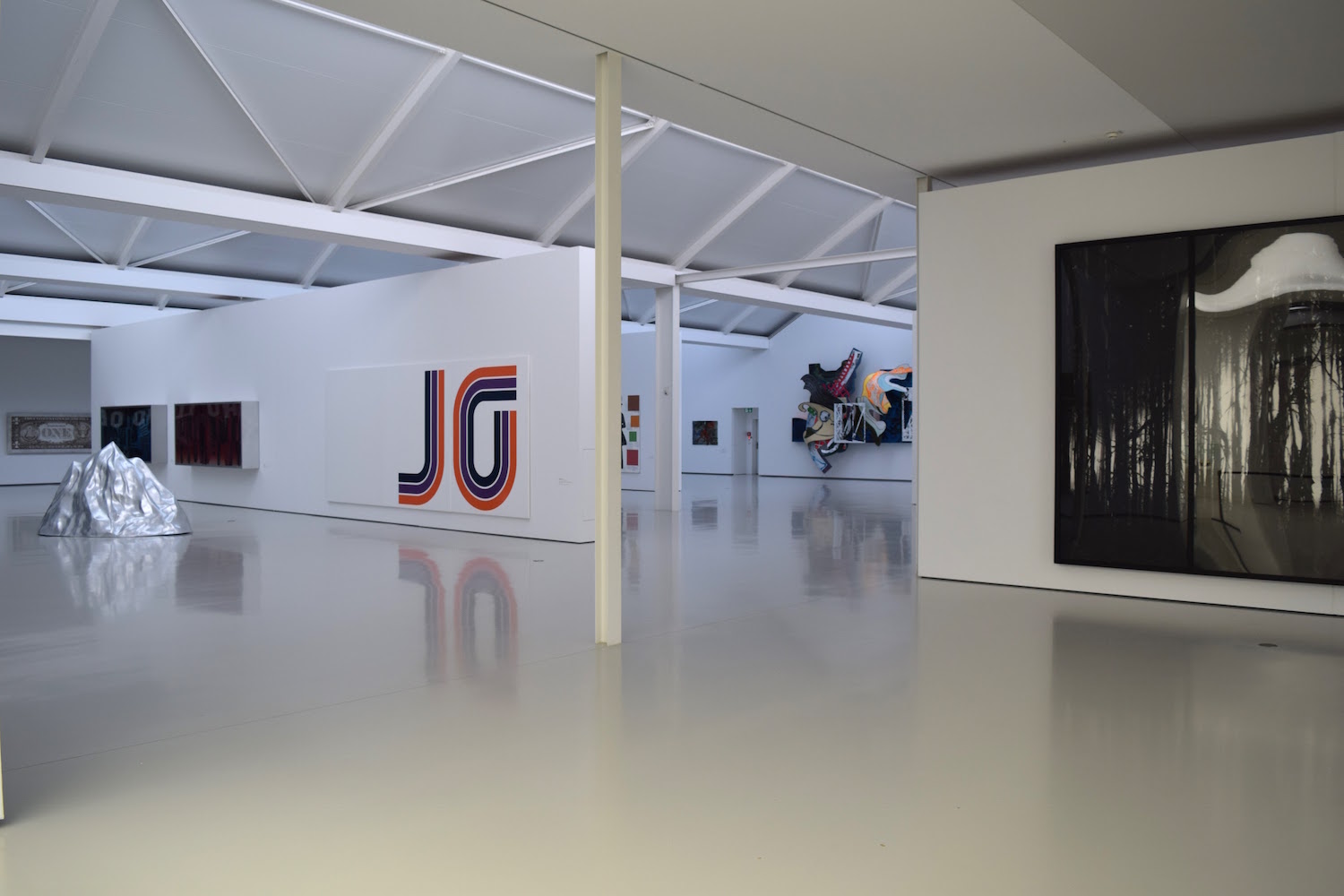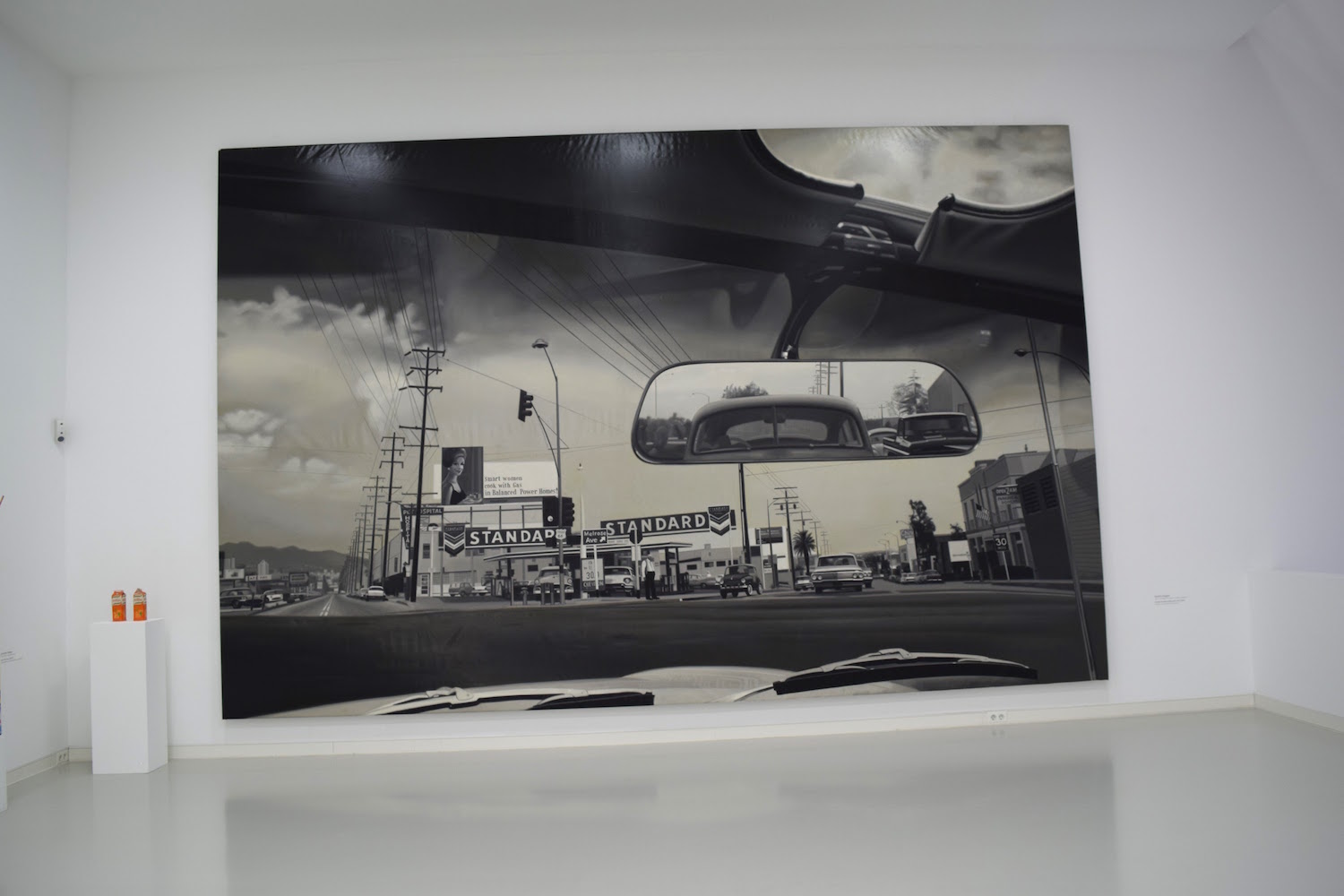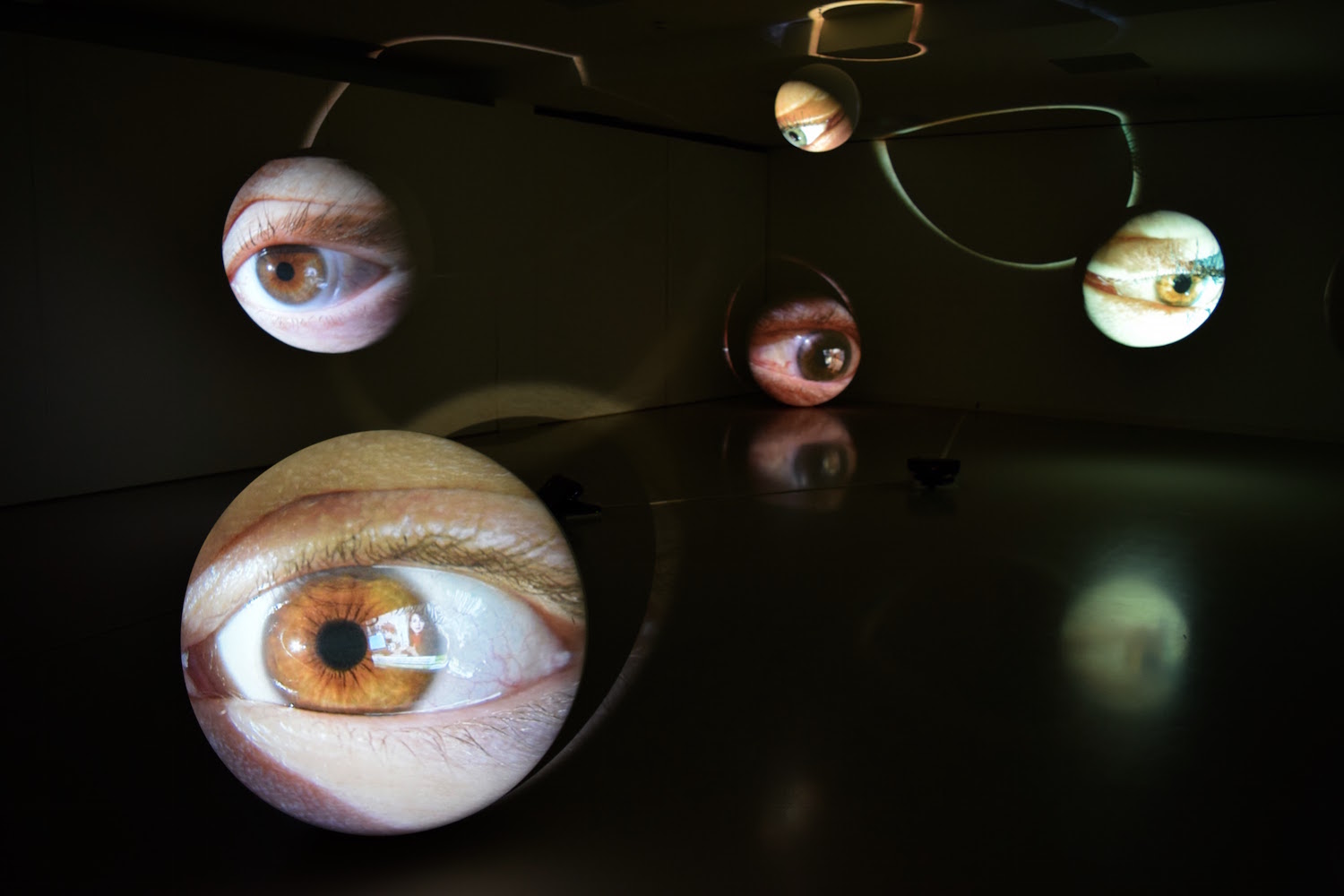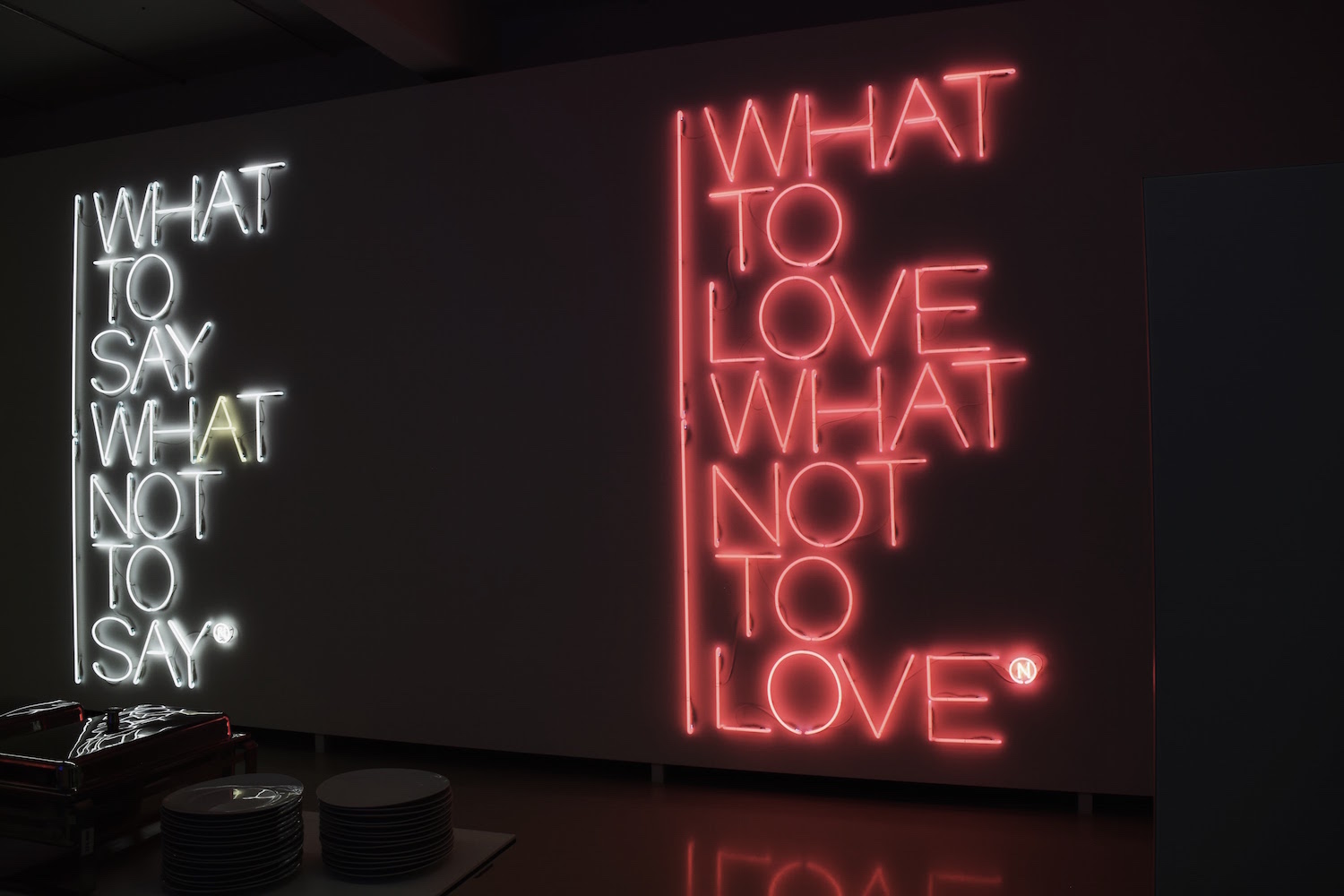 "Venus Falle"
This was followed by the Venus Falle exhibition, dedicated to the general depiction of females in art.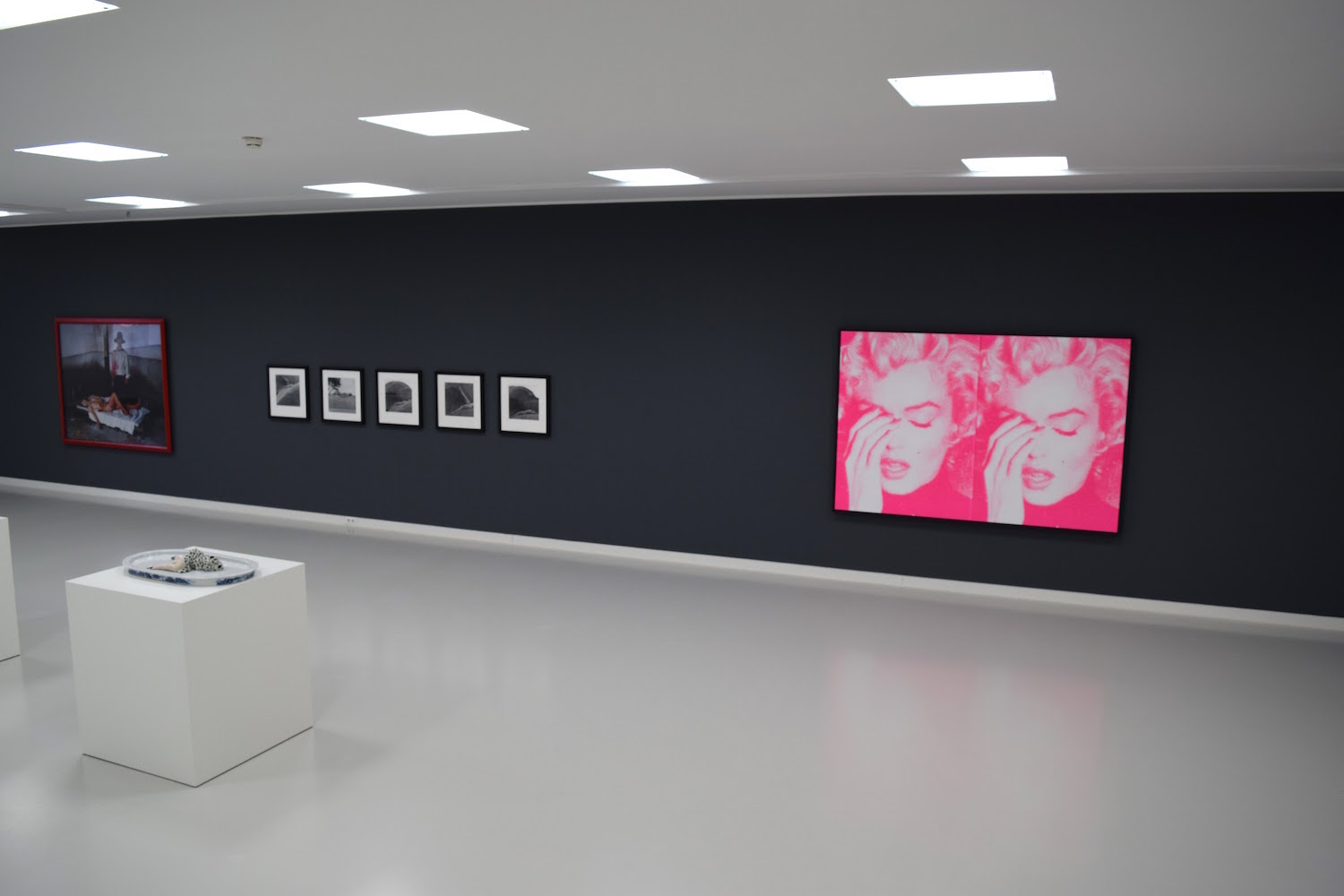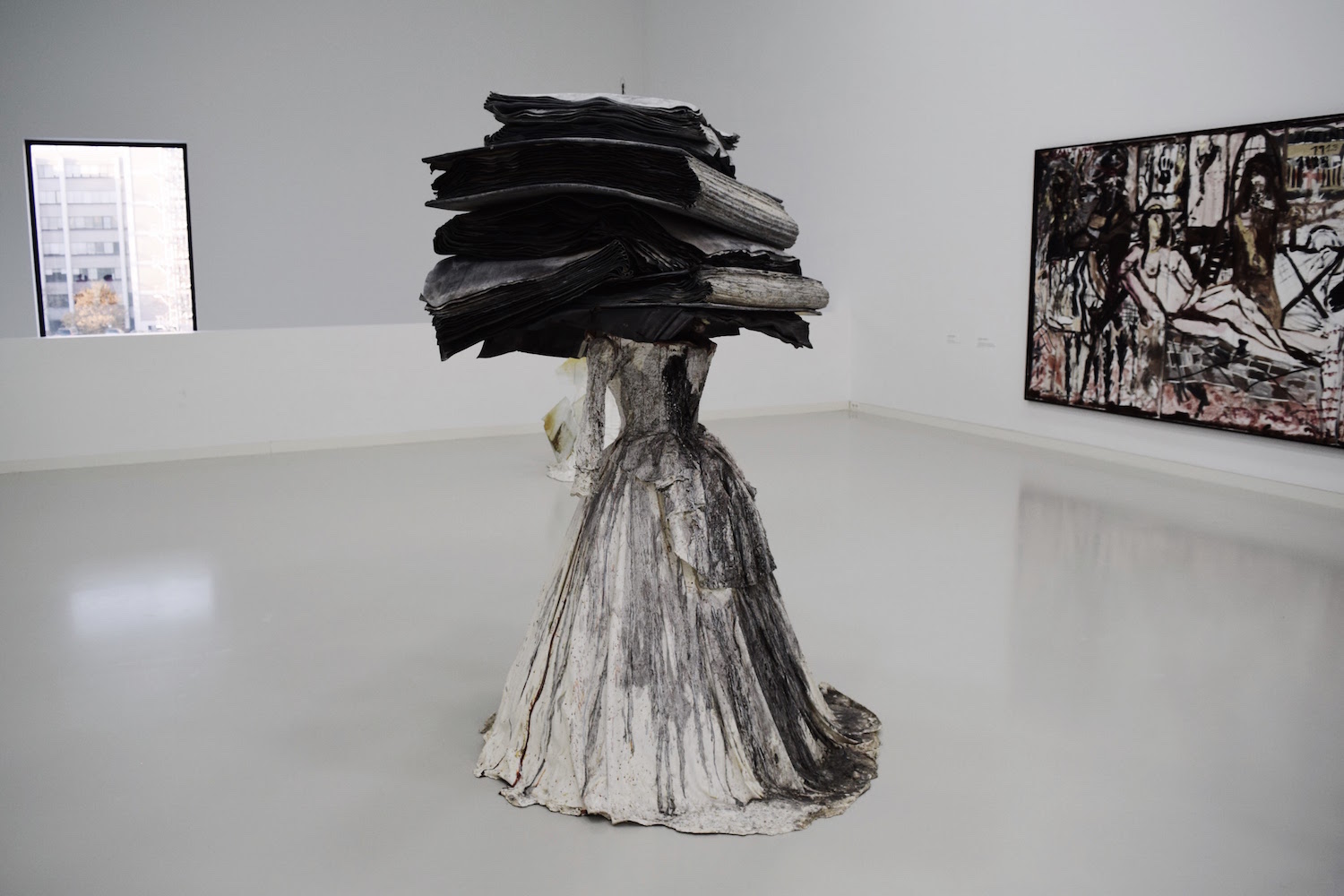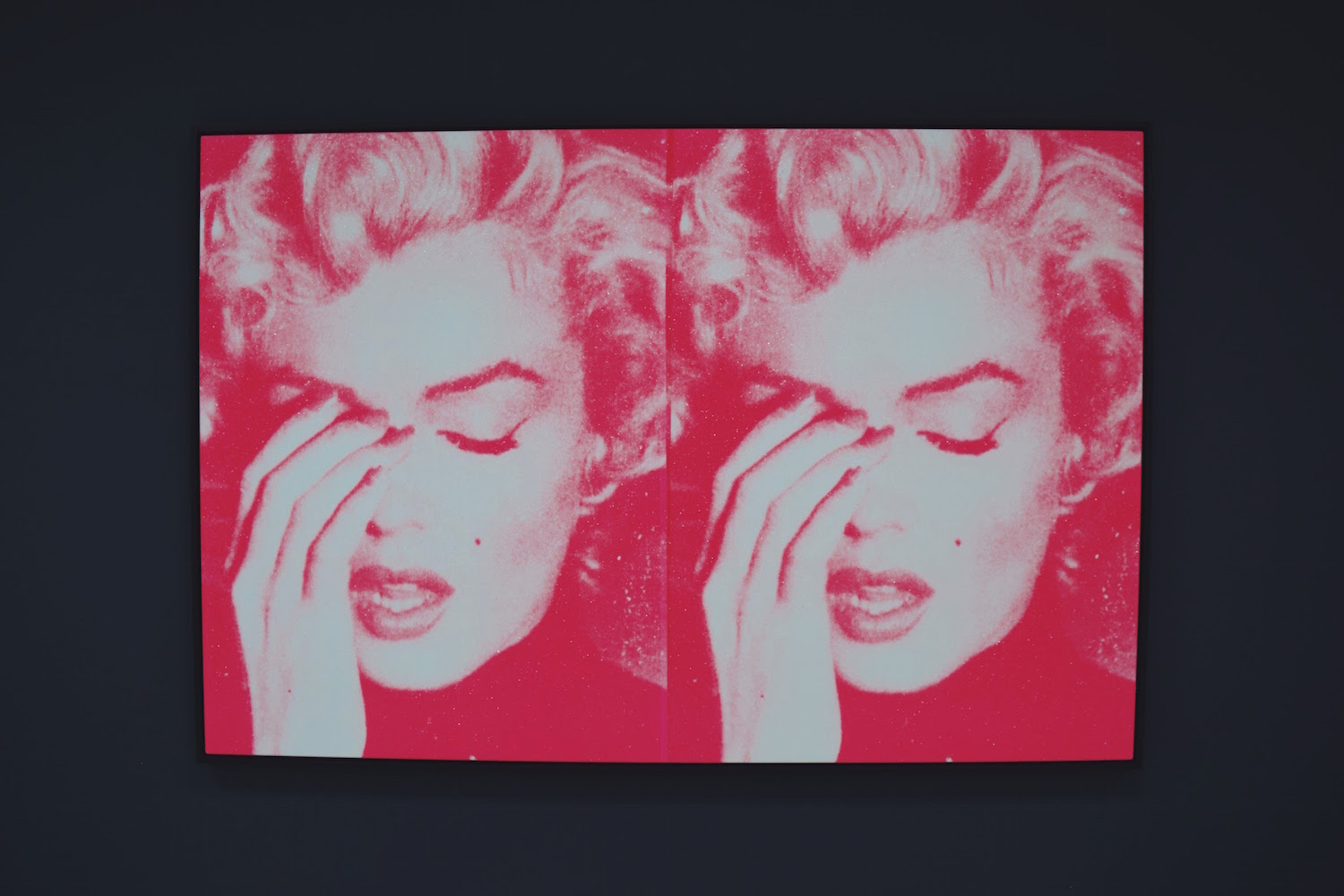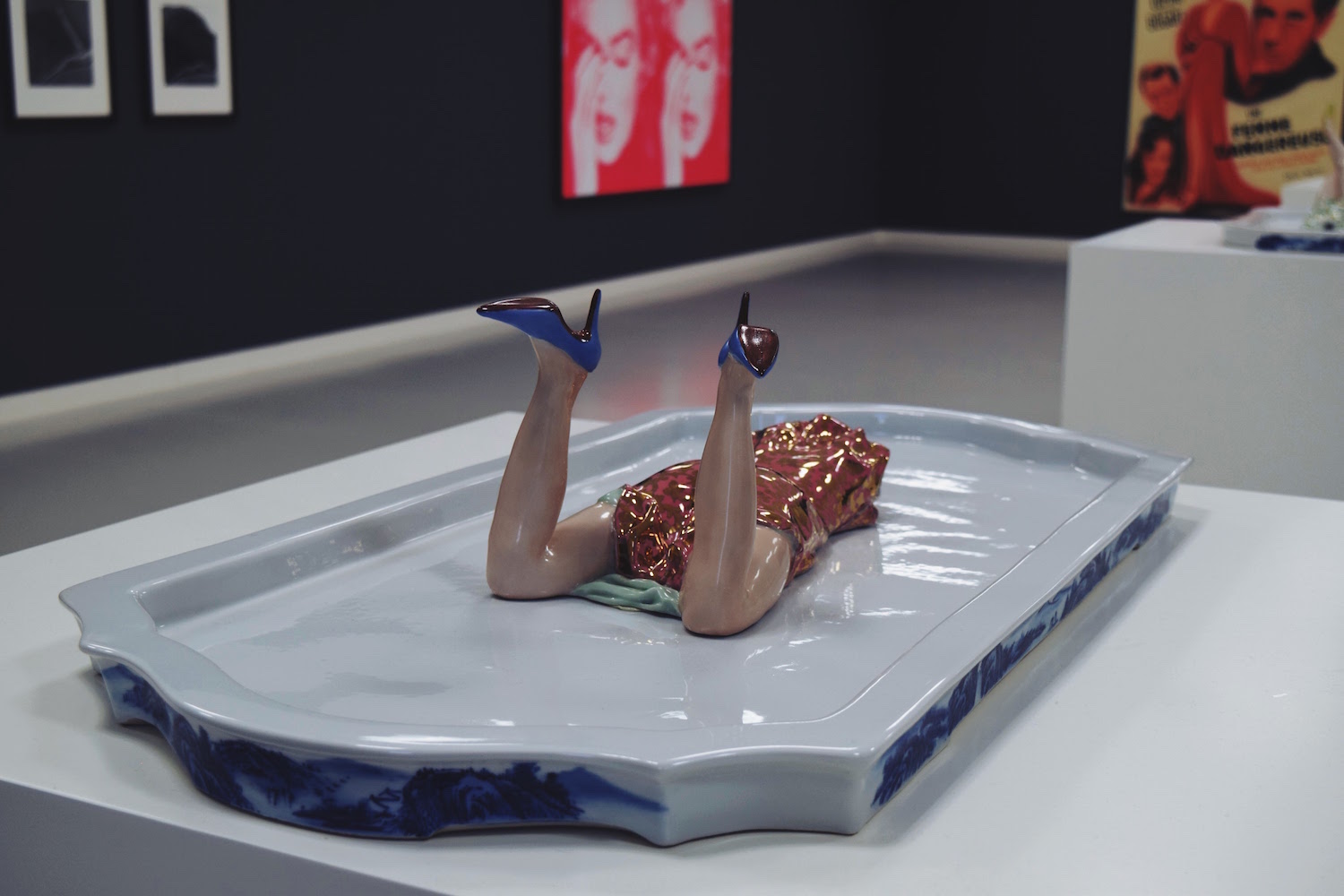 The Schaufler Collection is considered one of the most significant private collections of contemporary art in Germany with larger work groups by artists like Imi Knoebel, Günther Uecker, and Rupprecht Geiger, as well as smaller collections by Michelangelo Pistoletto, John Angus Chamberlain, and others.
It was wonderful to explore the areas outside of Stuttgart and was happy to find it was totally accessible via public transportation (with proper planning).
Schauwerk Sindelfingen
Eschenbrünnlestraße 15/1, 71065
Sindelfingen, Germany