Did you know there are several Munich palaces located on one stretch of a street? Walking down the Kardinal Faulhaber-Strasse in central Munich is like walking through a fairytale.
The old German street is exceptionally beautiful and is home to some of the most decadent palaces in the city. This street includes baroque and neoclassical buildings that even have sculptures coming out of the walls!
Just walk down the entire street – it's not very long and you will certainly not be disappointed at the architectural splendor.
I'll take you on a quick tour of Kardinal Faulhaber-Strasse and show you some of the most stunning Munich palaces.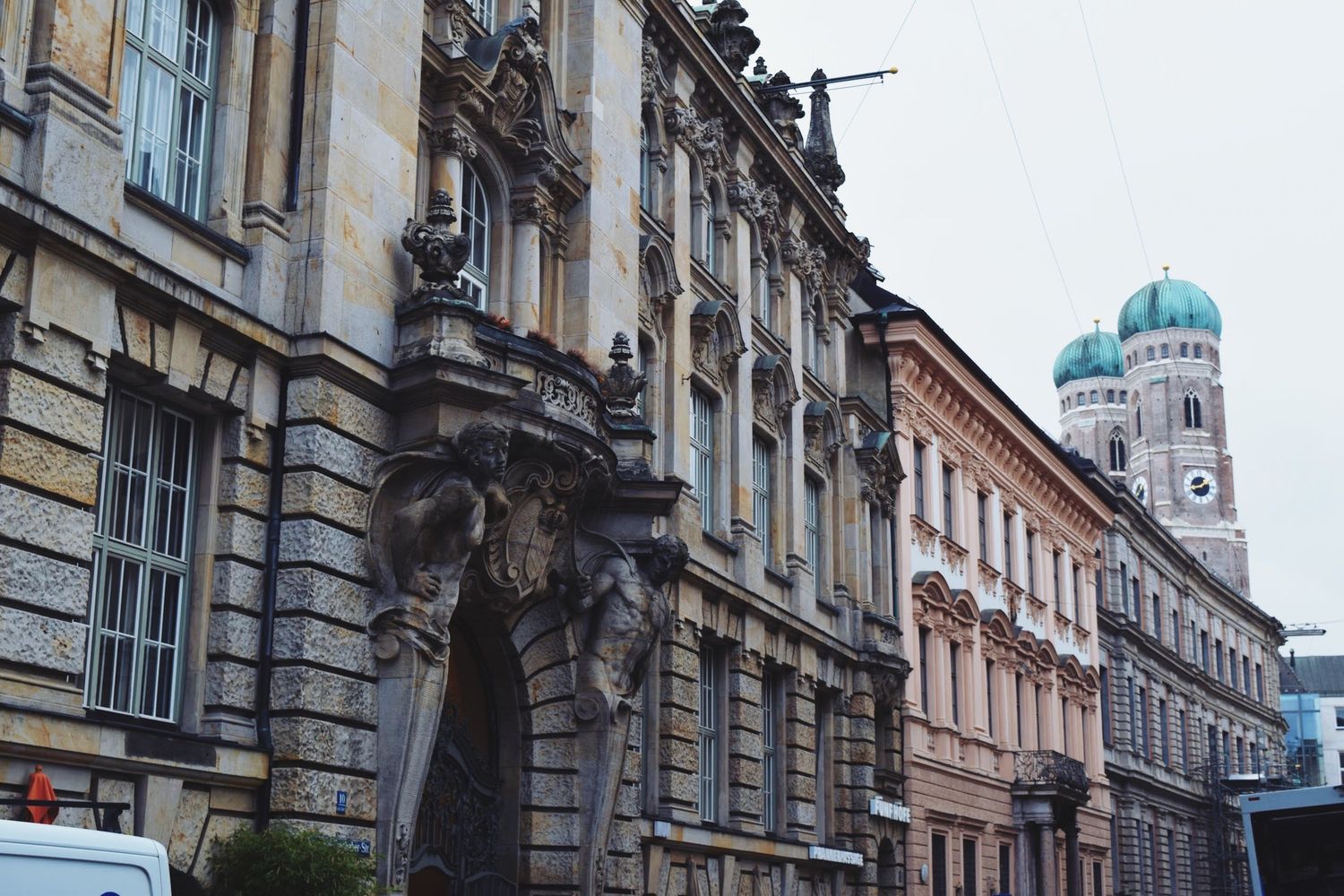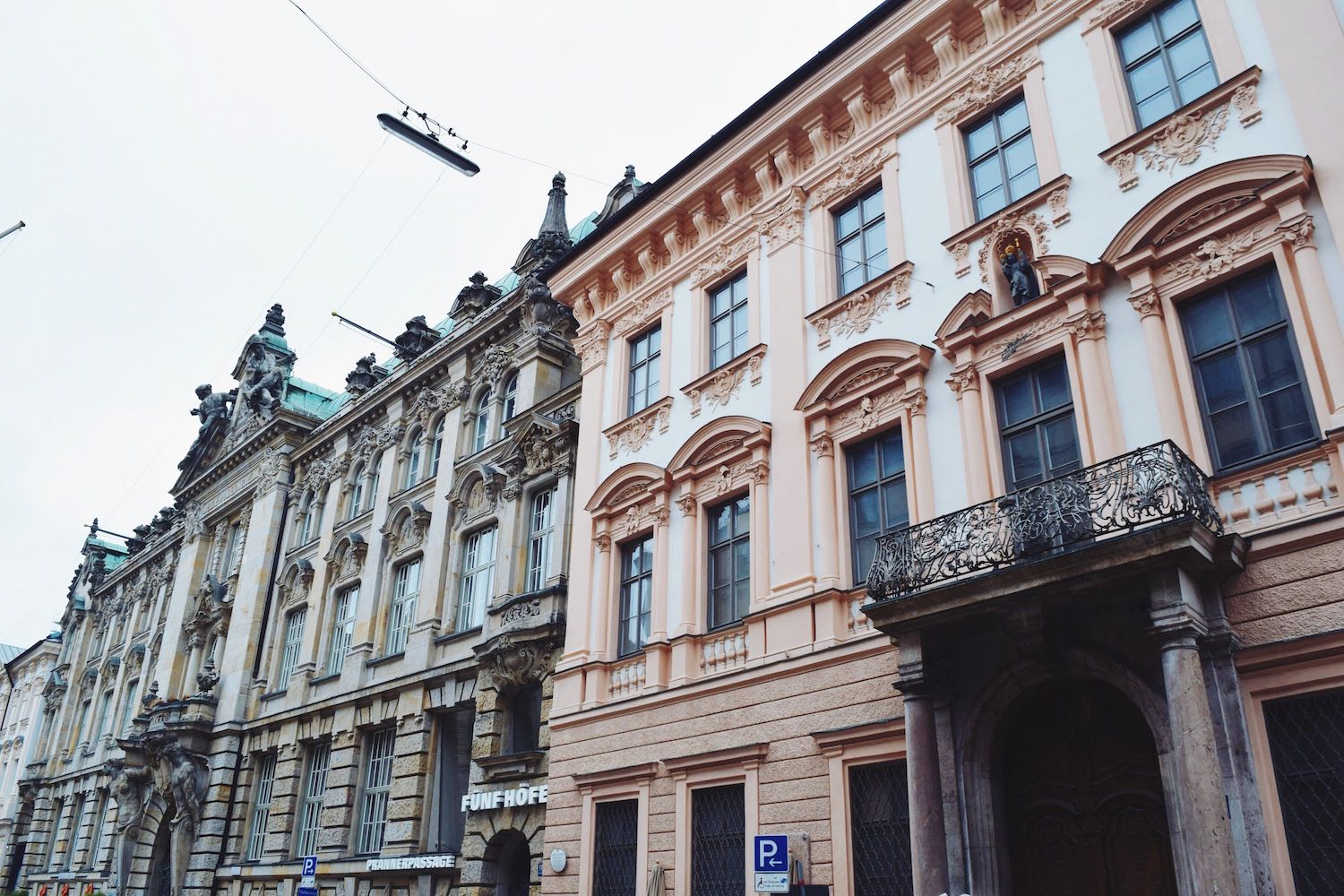 Palais Holnstein
The Palais Holnstein is a light pink Rococo-style palace with a center iron balcony, alternating round and rectangular windows and a dark mahogany front door. Since 1818 the palace has been the official residence of the Archbishop of Munich and Freising.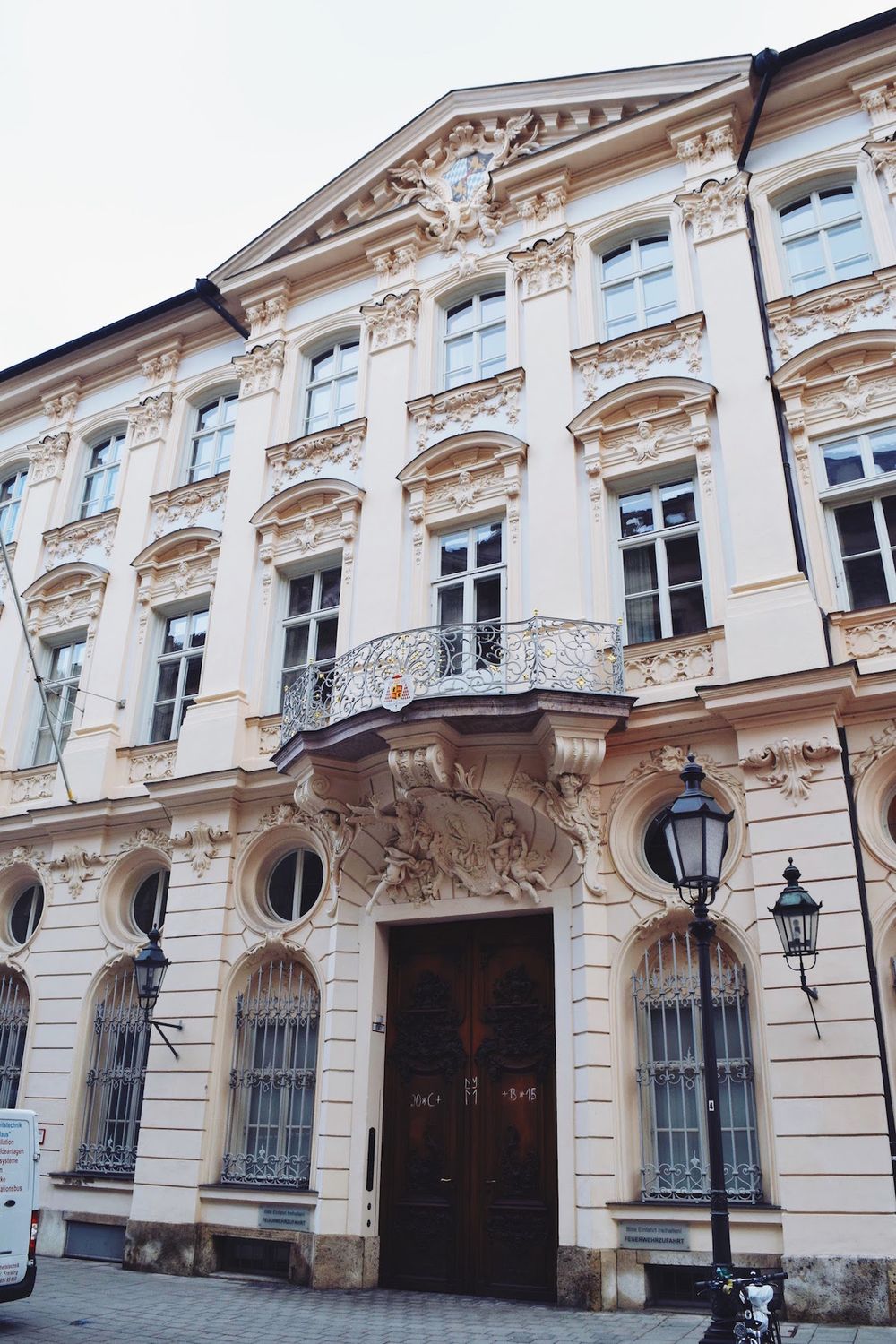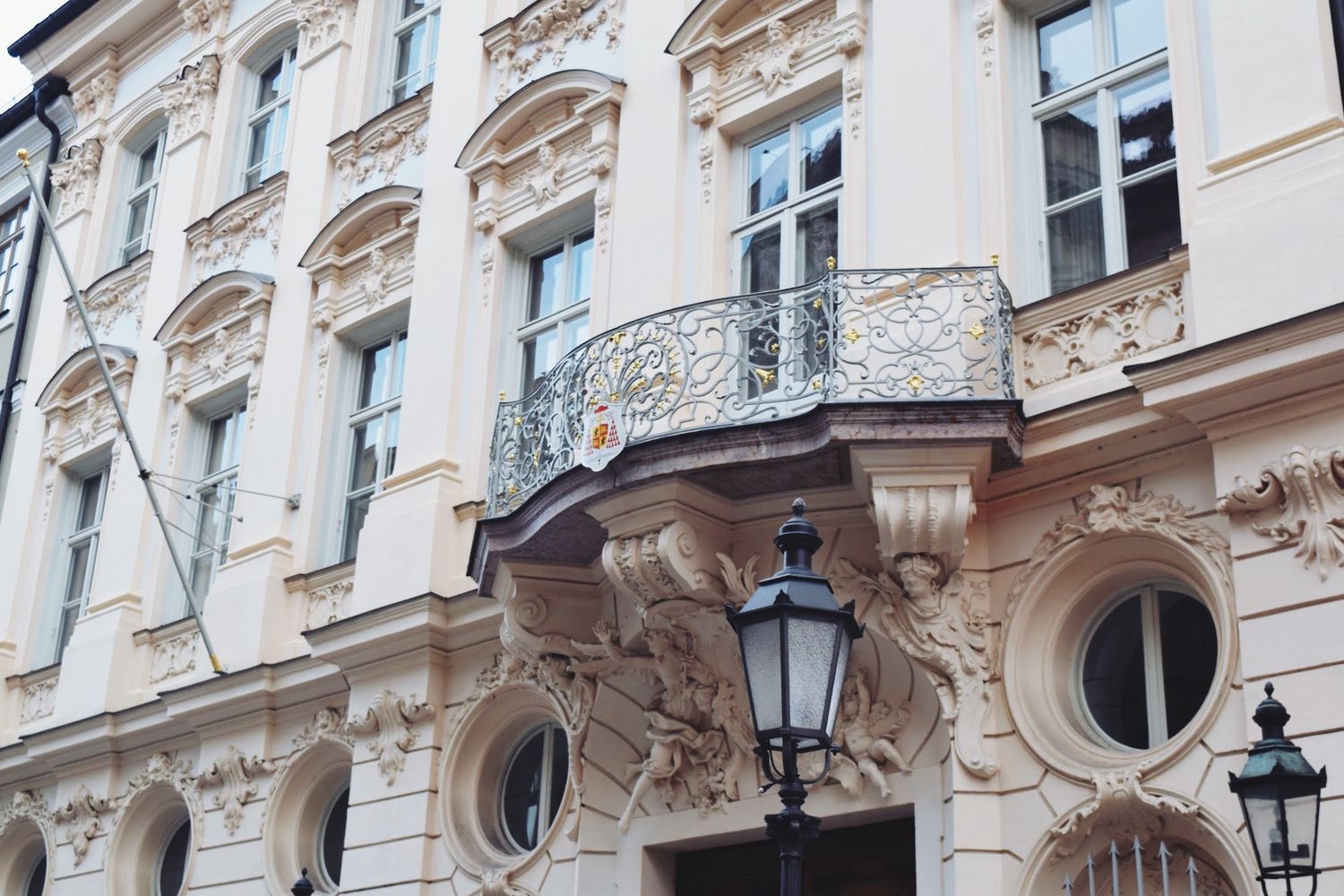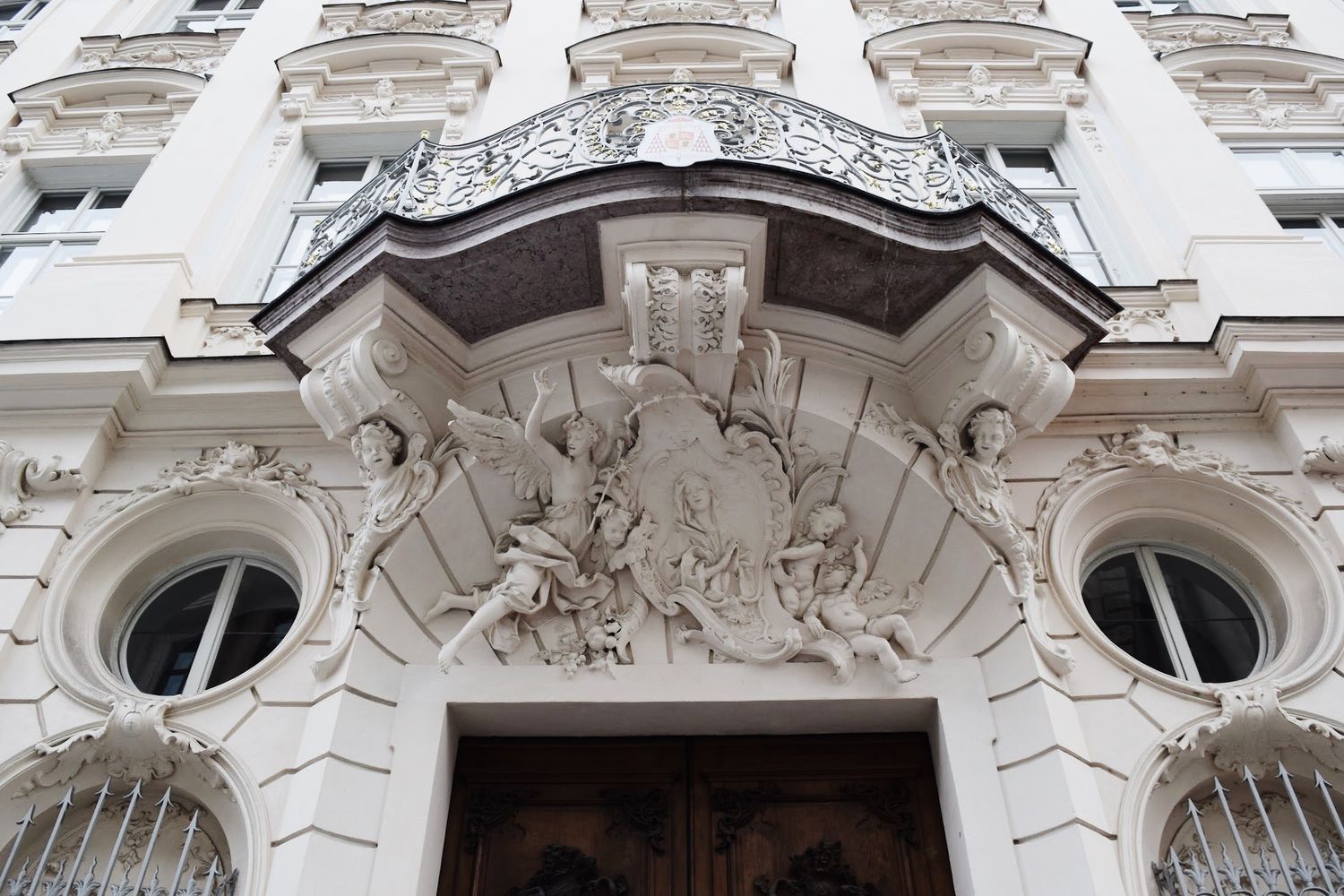 Bavarian Mortgage and Exchange Bank
This building was constructed in 1896 by Emil Schmidt for the Bavarian Mortgage and Exchange Bank. It's easy to see why this building is designated as an official monument on the Bavarian Monument List. Today it houses the chic restaurant Pageou.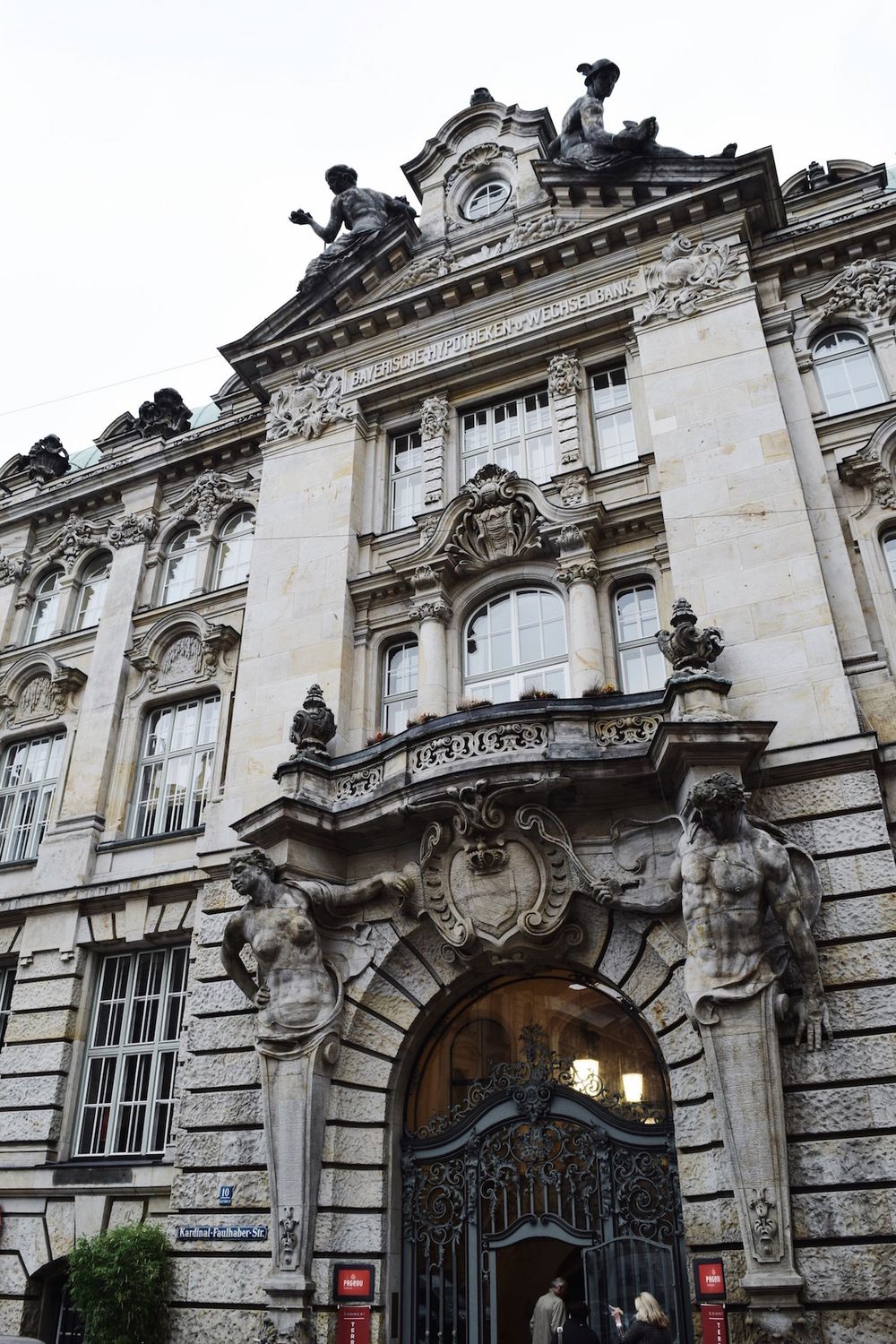 Palais Neuhaus-Preysing
Correct me if I'm wrong, but I believe this is the Palais Neuhaus-Preysing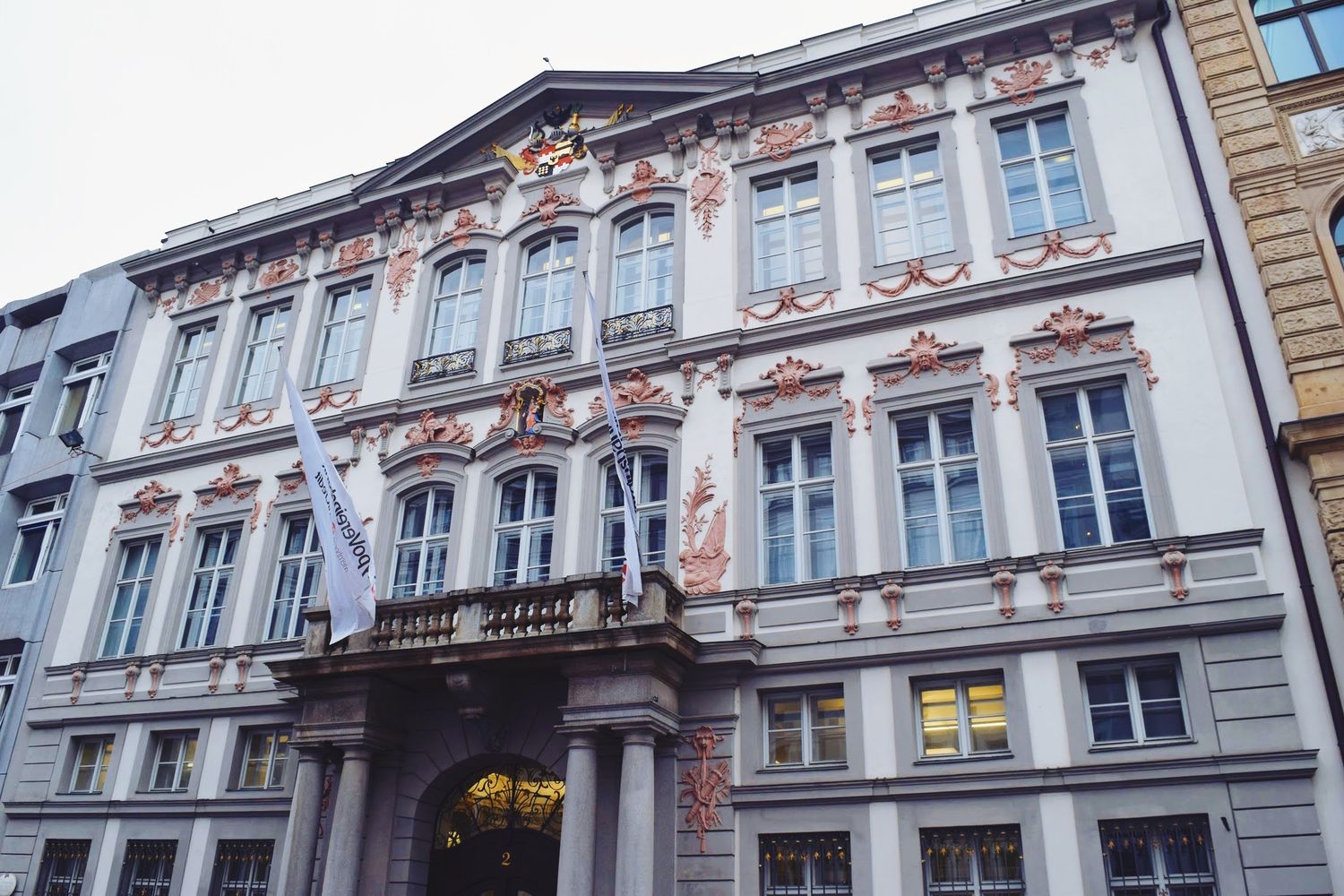 Unknown Palace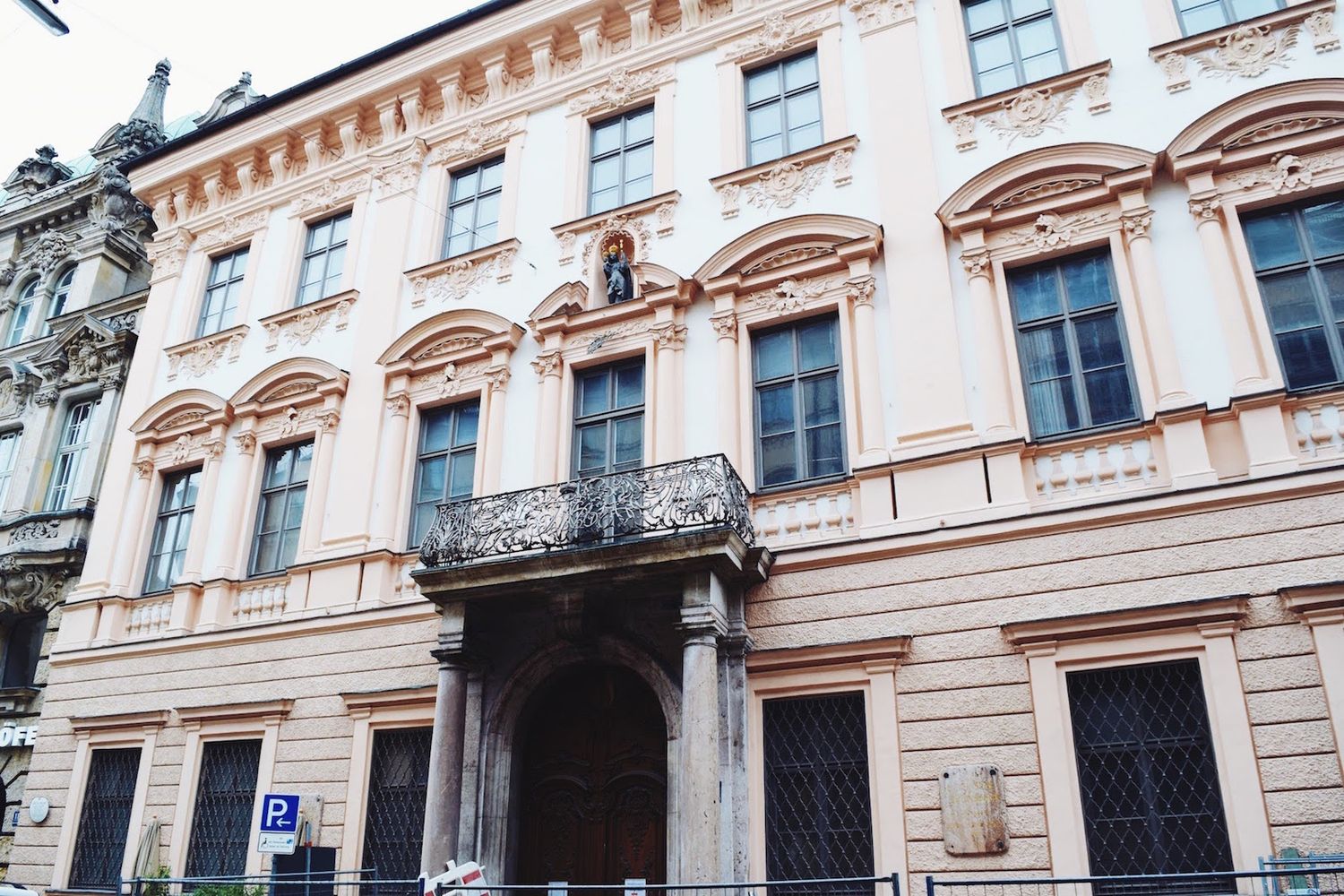 I hope you enjoyed this list of Munich palaces. As most of this information was in German online, I've done by best to translate it. Please don't hesitate to correct me in the comments of by email if I've got something wrong!