The Maxvorstadt neighborhood of Munich is much more spread out than Alstadt. For the most part, the streets in this area are arranged on a grid and are span into continuous long blocks. The area is still very walkable, though! I set aside one day to explore the many large art museums and restaurants in this neighborhood. I could have easily spent many more exploring this cultural district. Take a tour with me below of things I did and wish I had time to do in Maxvorstadt!
Museums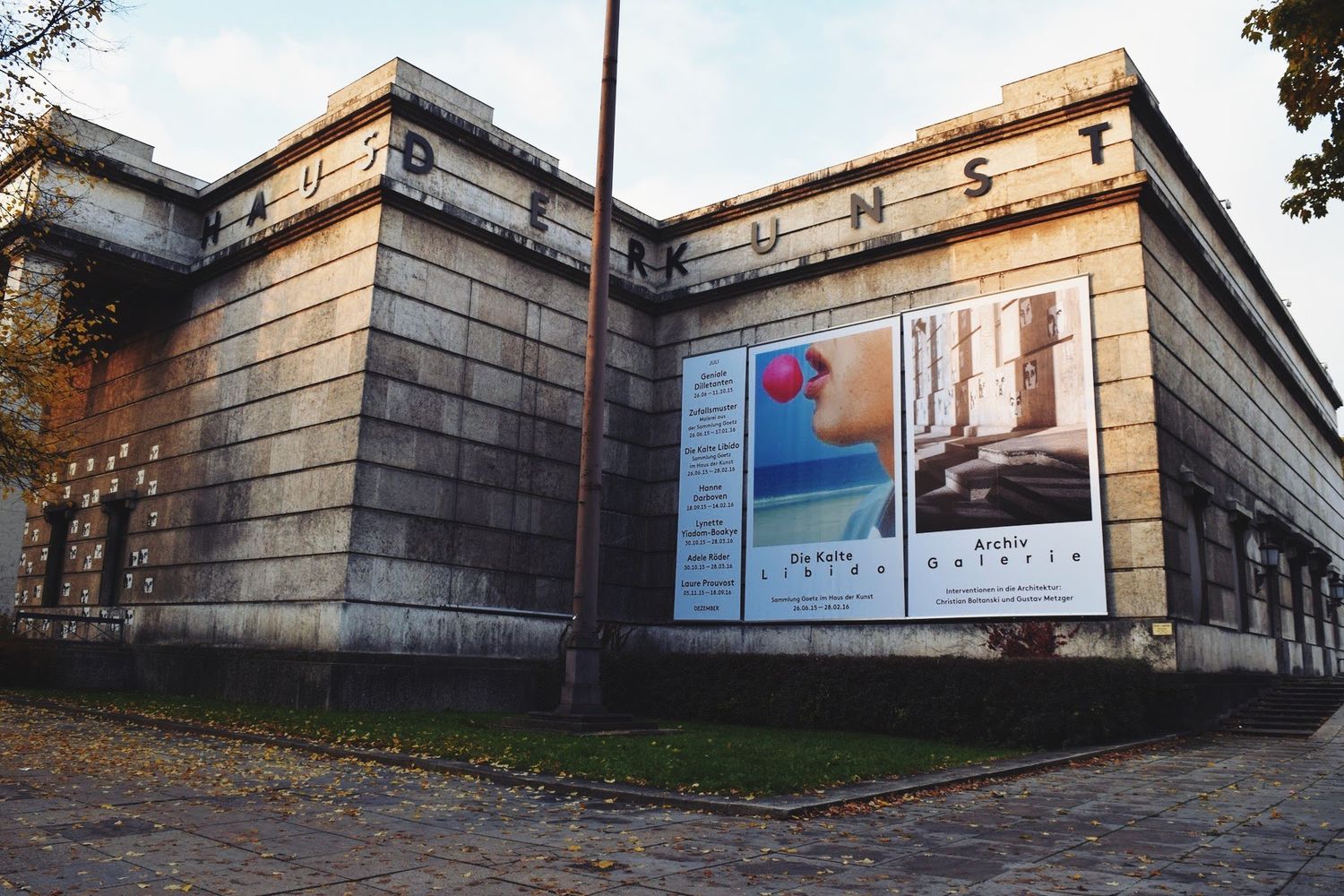 The most prominent contemporary art museum in Munich, Haus Der Kunst opened in 1937 at the foot of the Englischer Garten park. While the museum doesn't have its own permanent collection, it does exhibit temporary shows.
Haus Der Kunst
Prinzregentenstraße 1
80538 München, Germany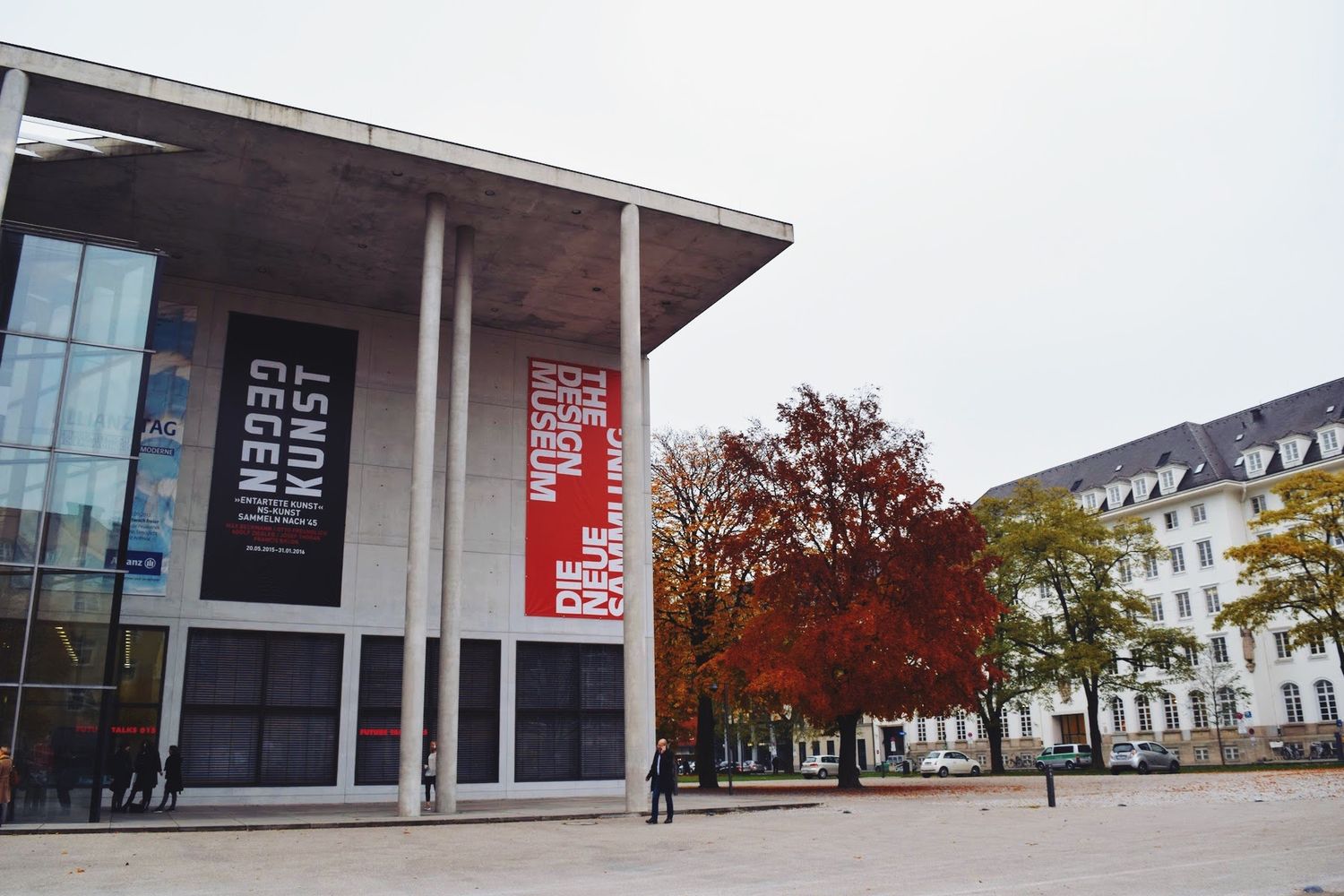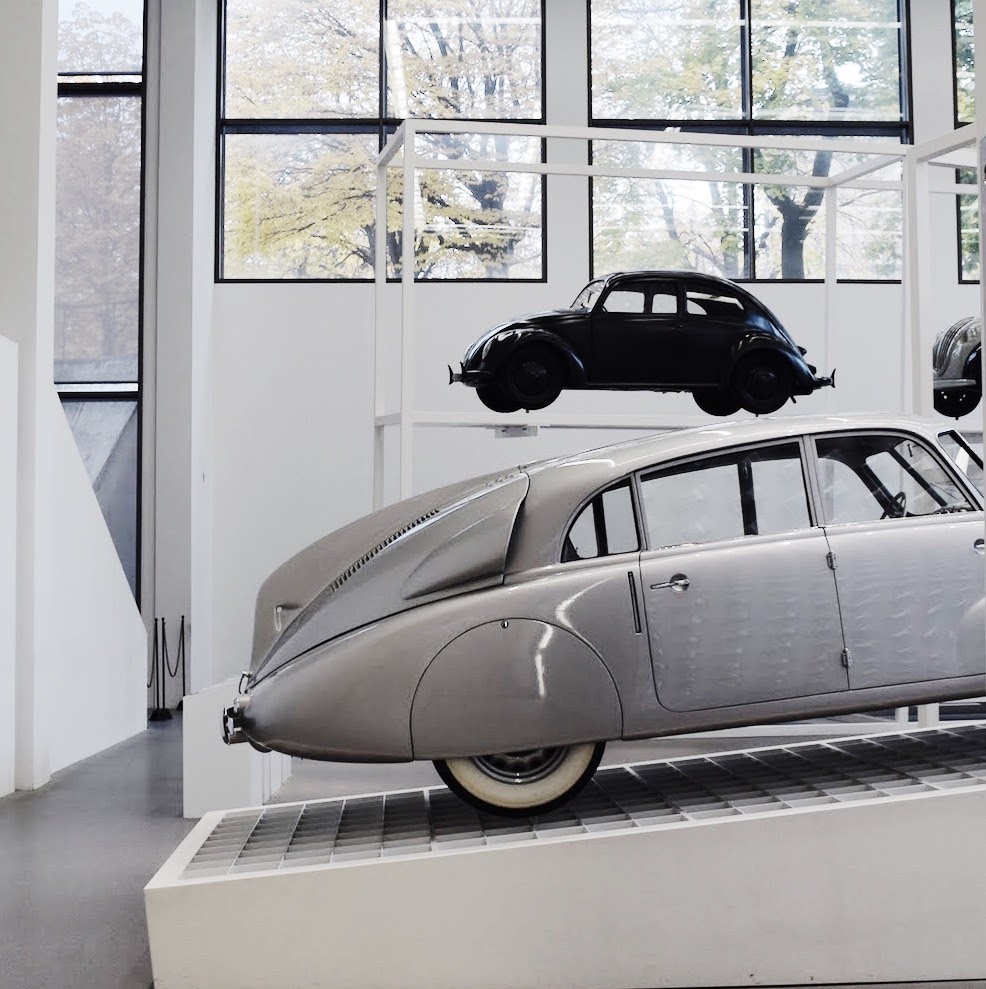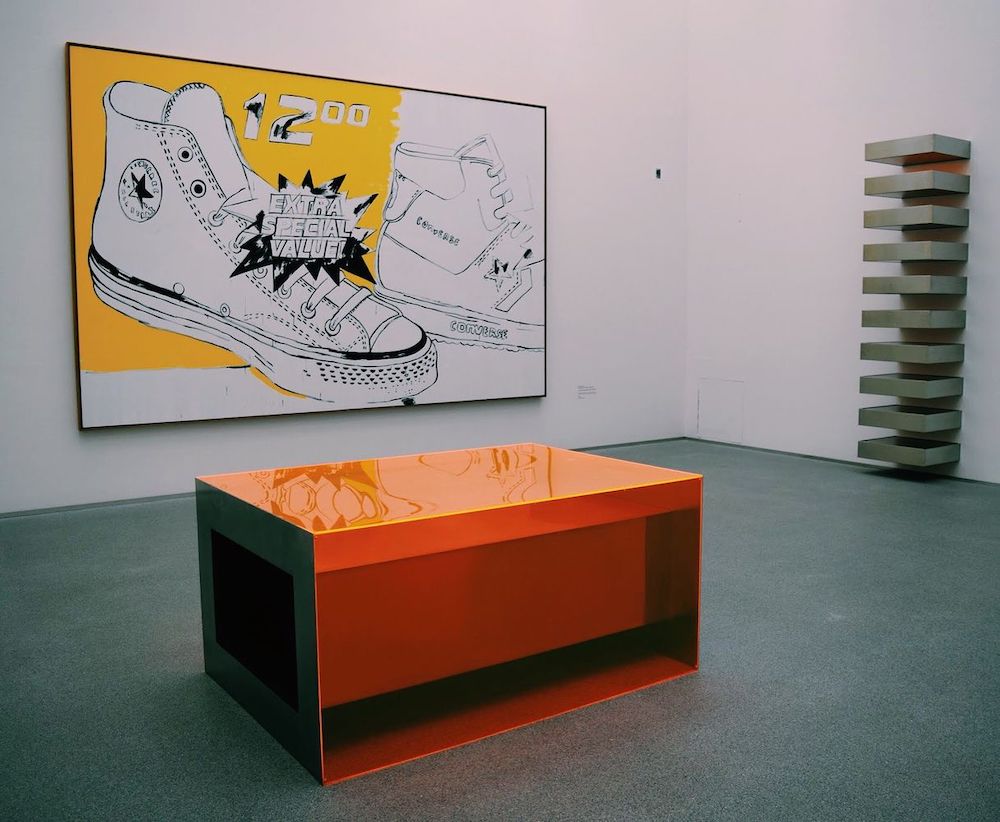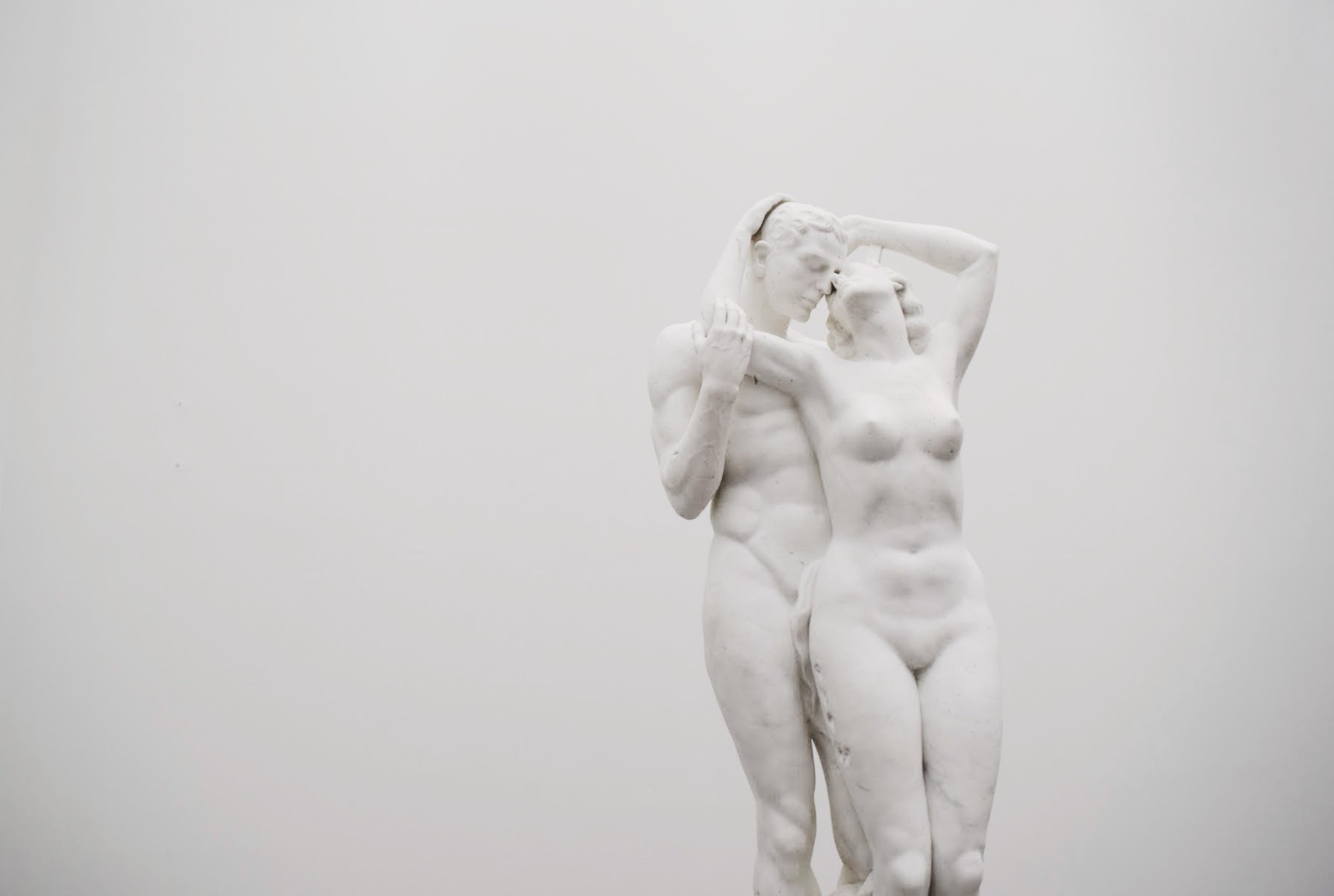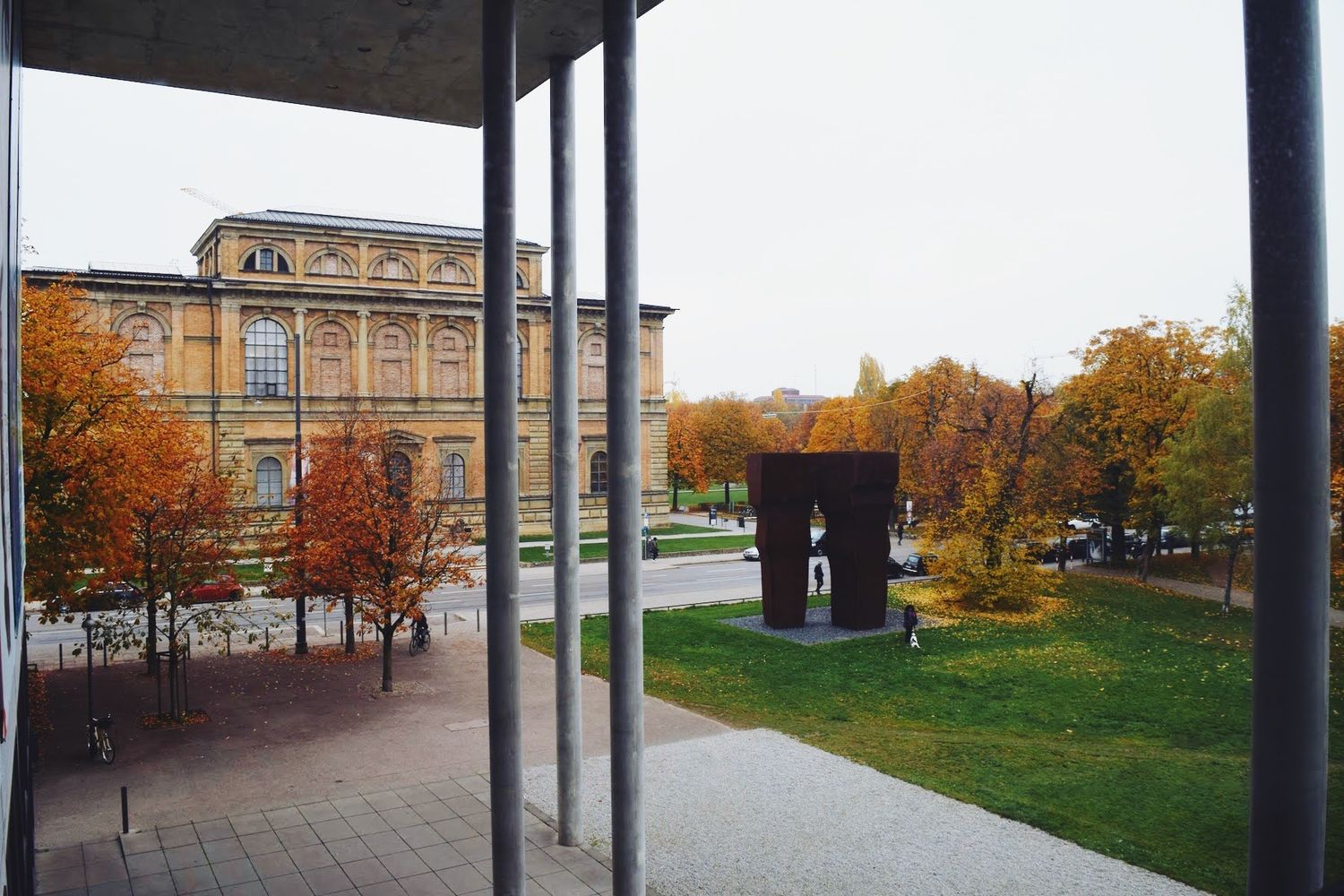 Munich's modern art and design museum where you can check out an impressive collection of German car history!
Die Neue Sammlung
Türkenstraße 15
80333 München, Germany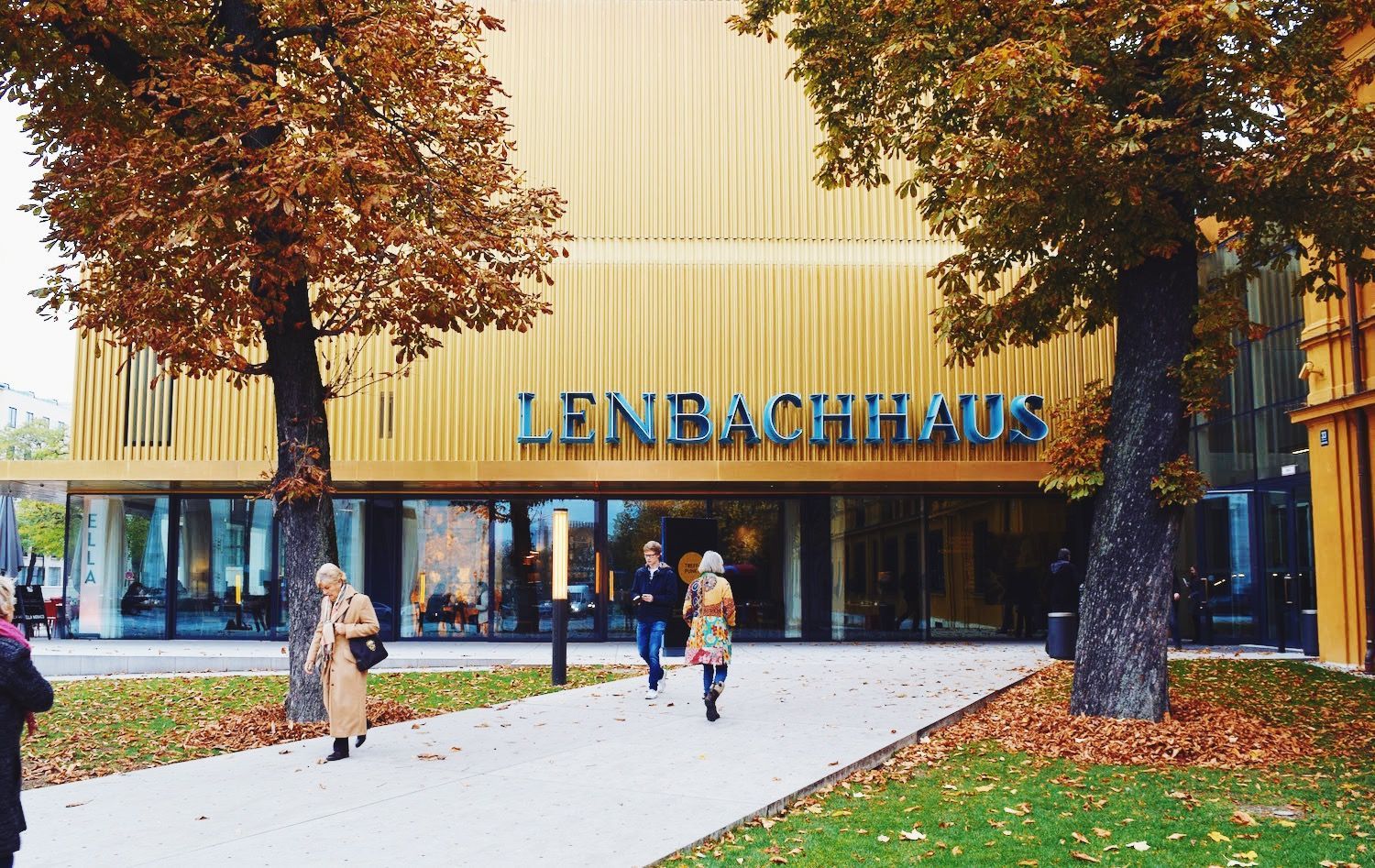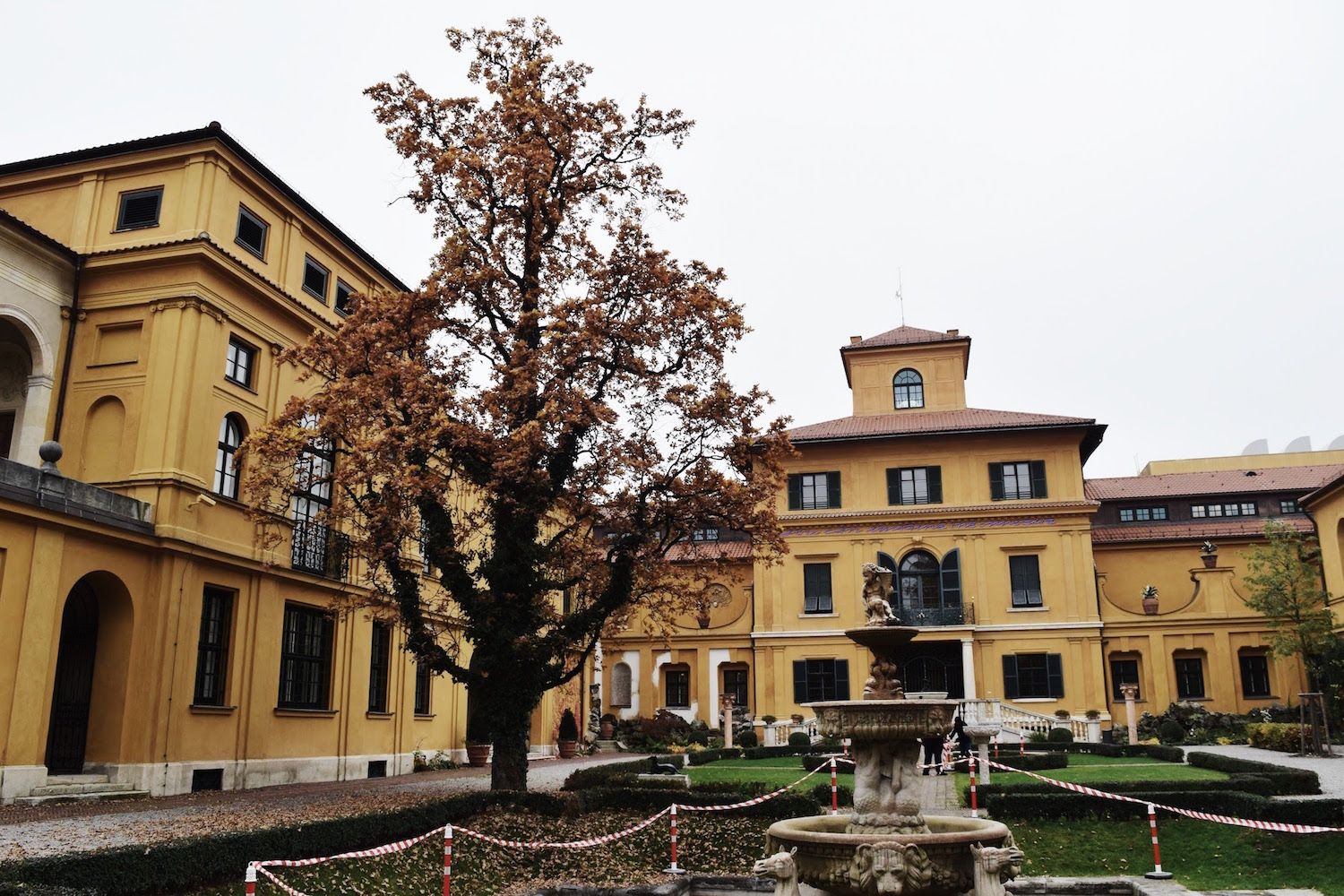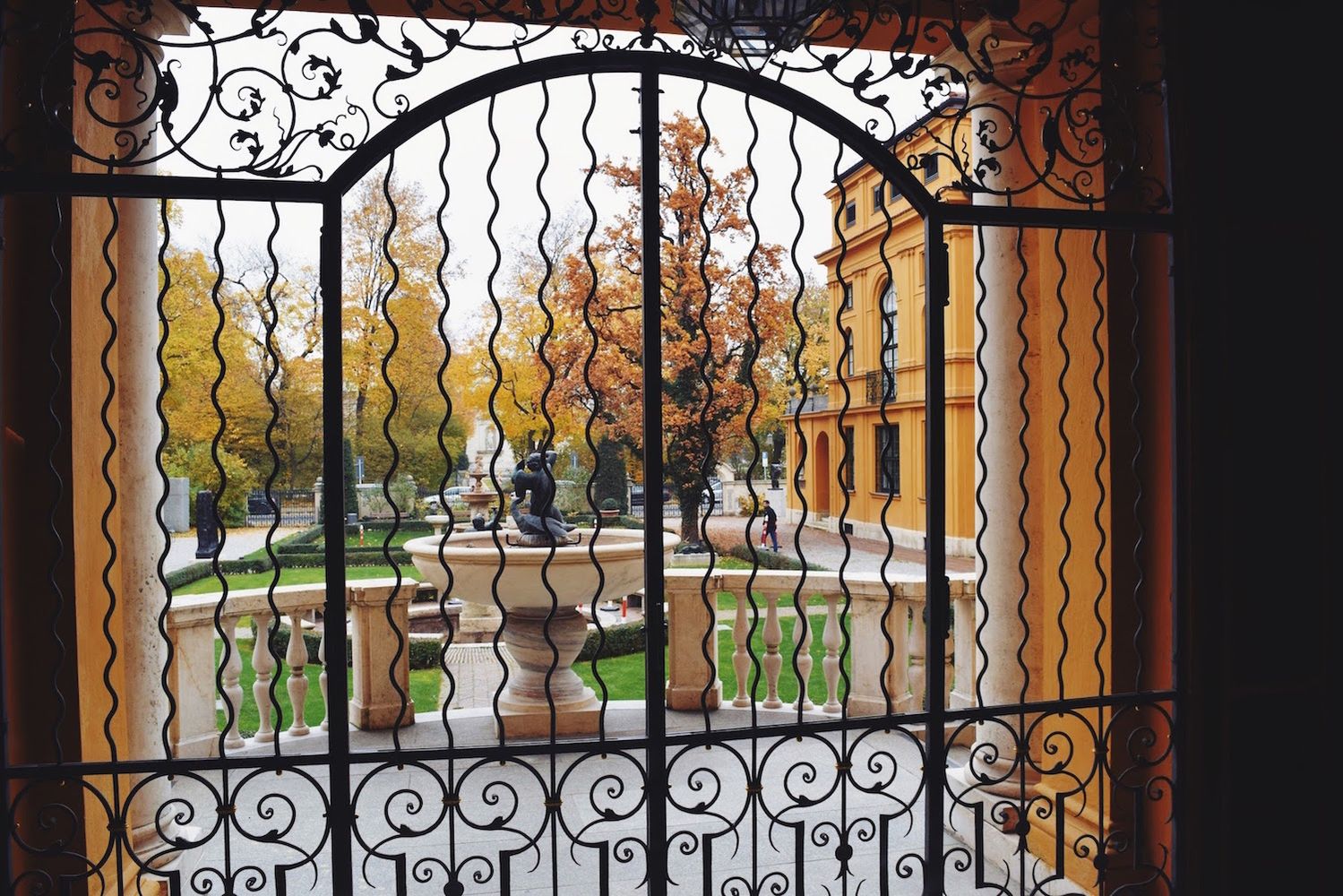 Another modern art museum which is currently showing a Kandinsky exhibition!
Lenbachhaus
Luisenstraße 33
80333 München, Germany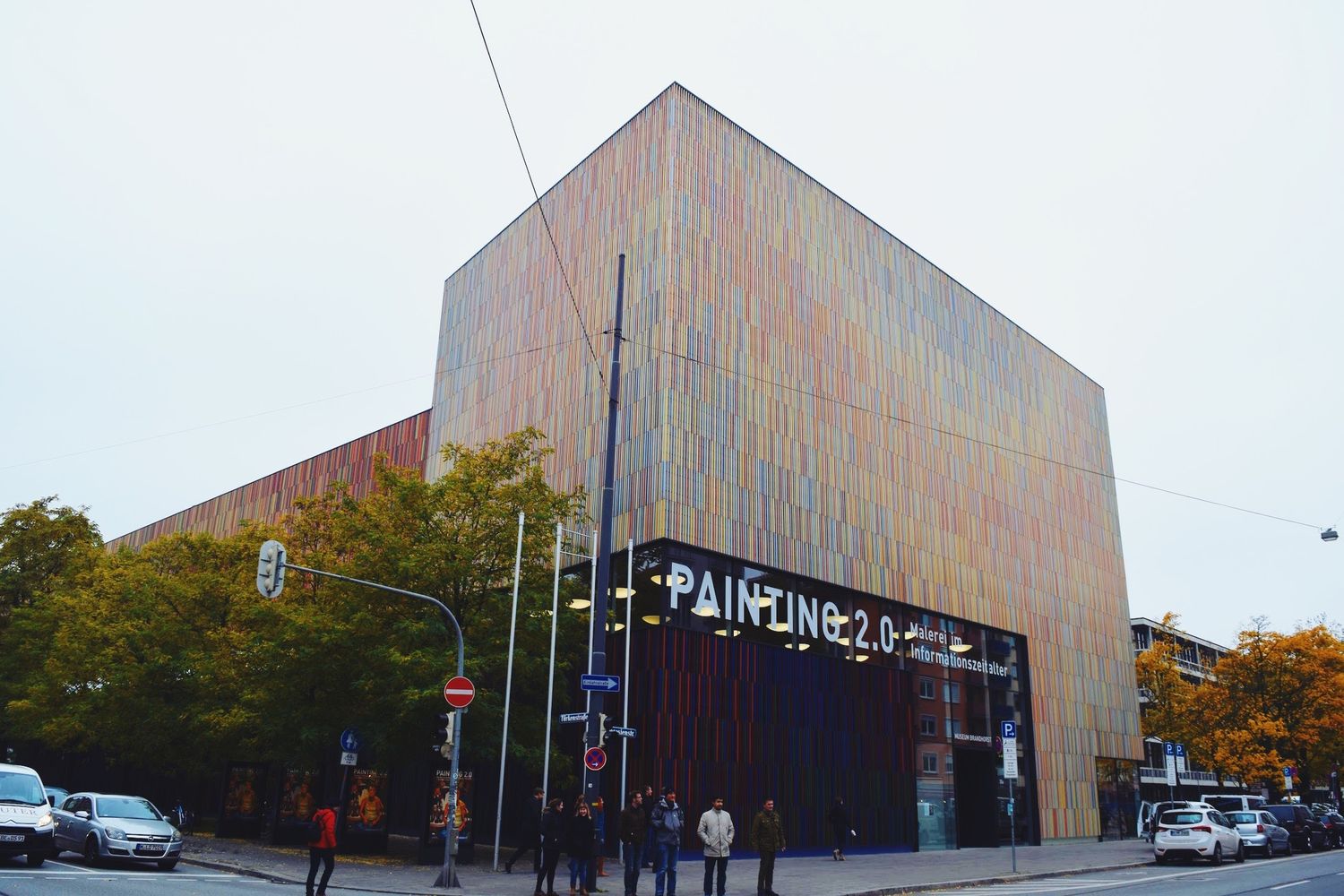 A well-known private collection of contemporary art in Munich. Although they don't allow photography, I found the exhibition "Painting 2.0" well worth a visit!
Museum Brandhorst
Theresienstraße 35a
80333 München, Germany
Cafés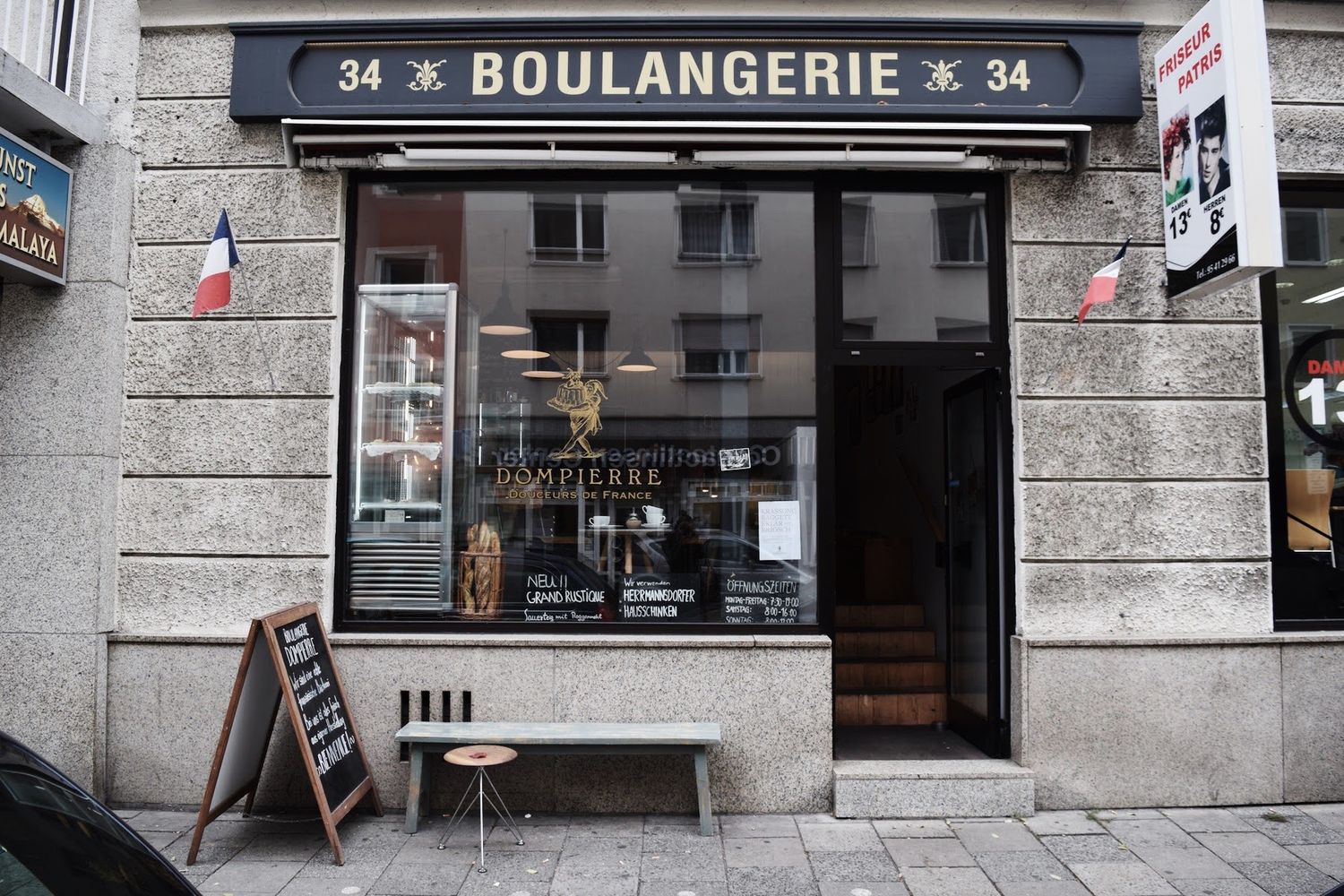 When you're in the mood for something French…
Boulangerie Dompierre
Tengstraße 31
80796 München, Germany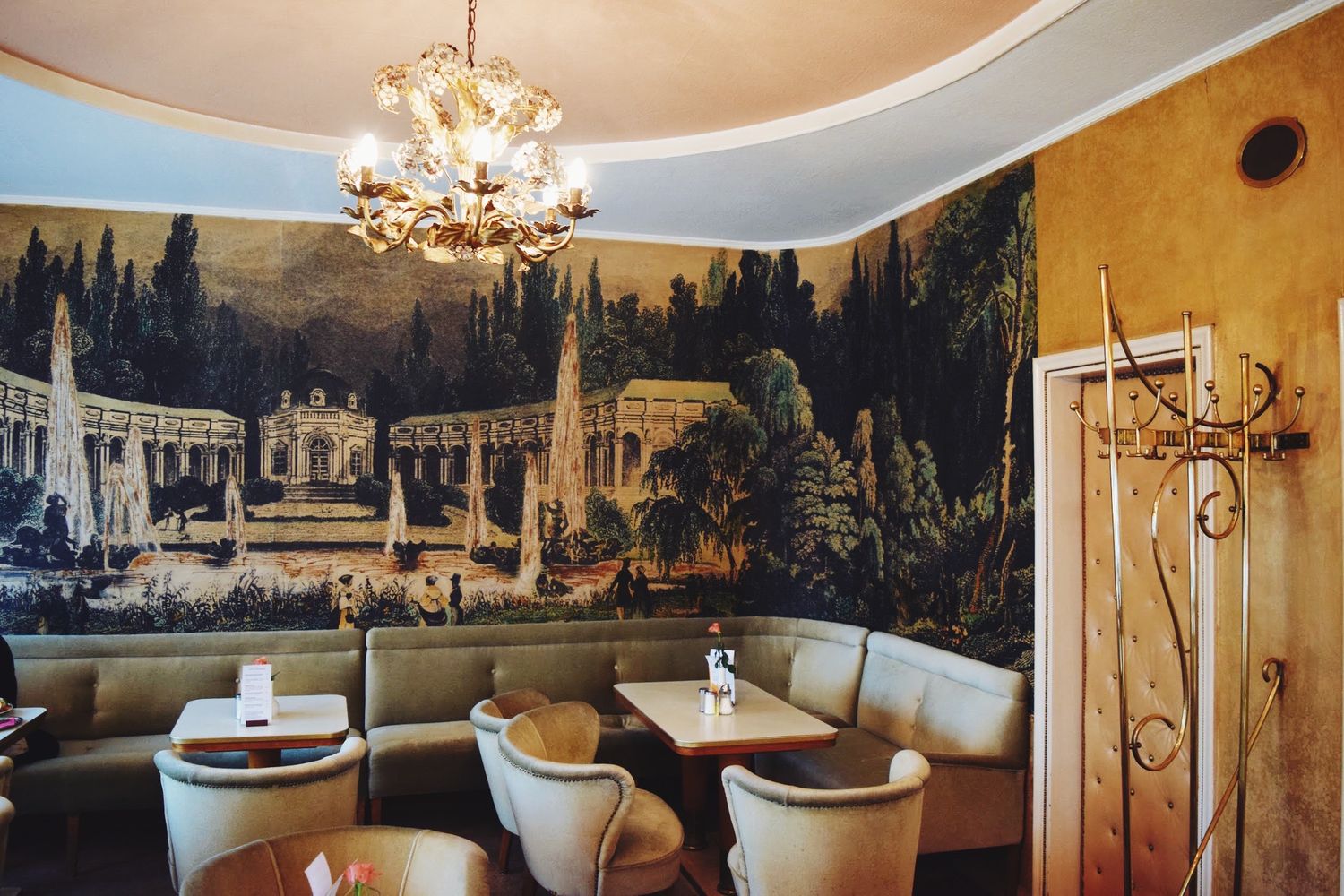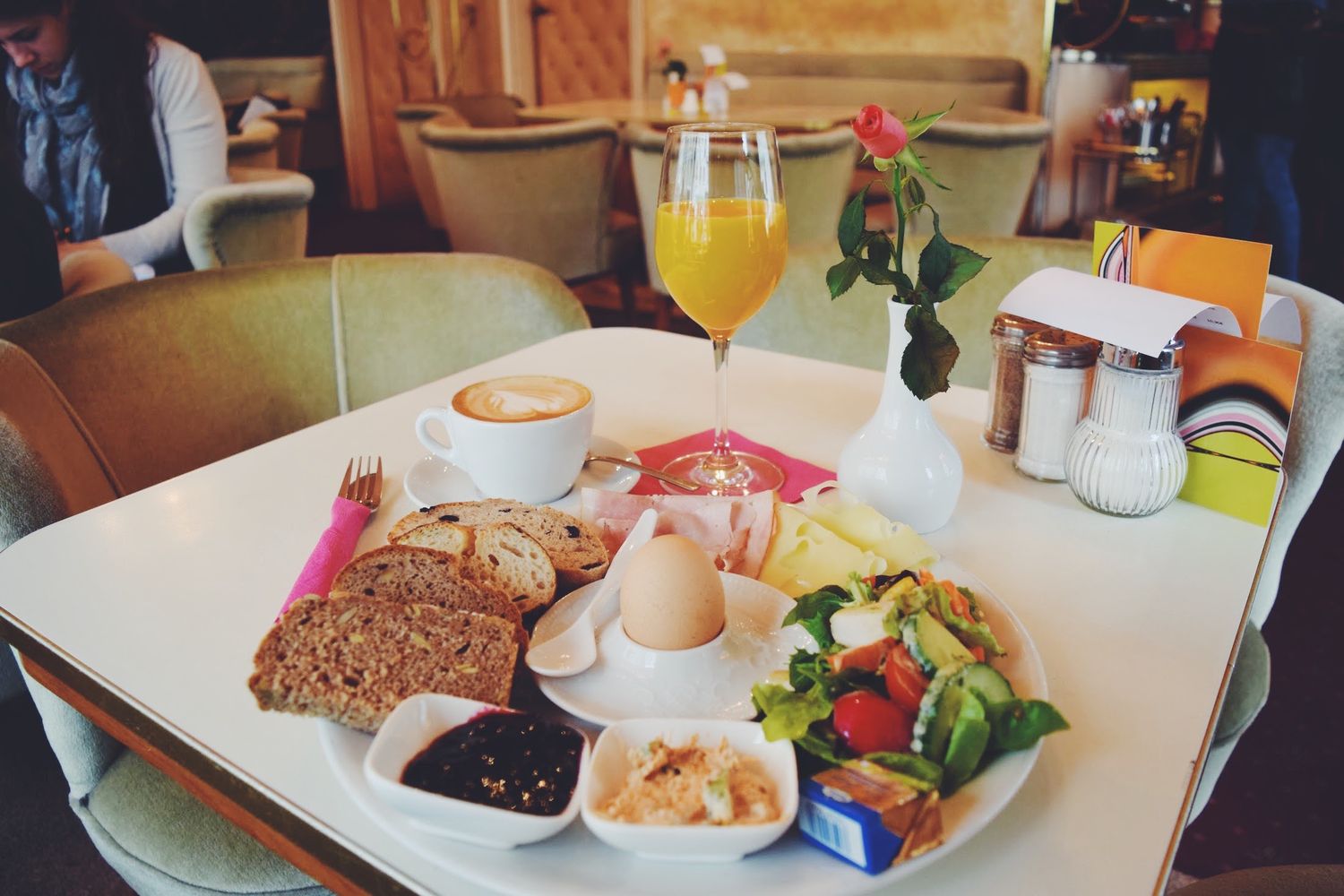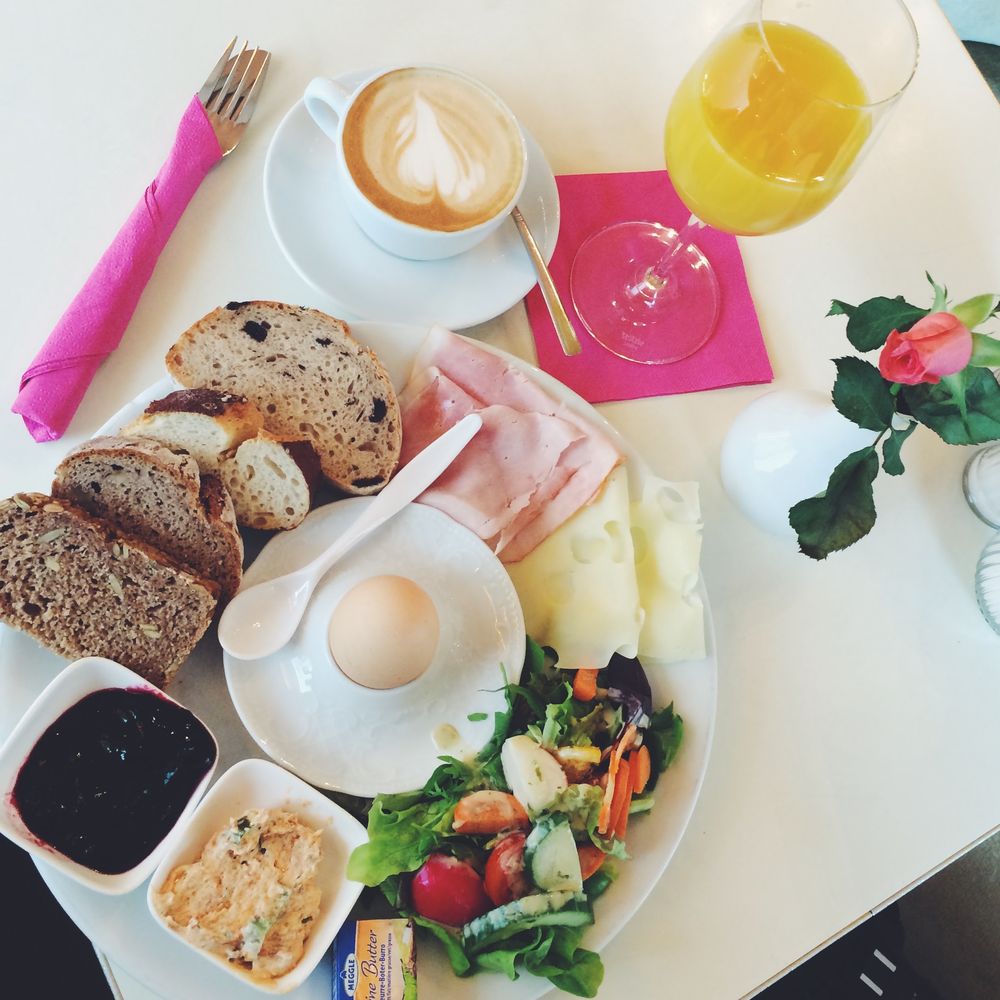 Café Jasmin
Steinheilstraße 20
80333 München, Germany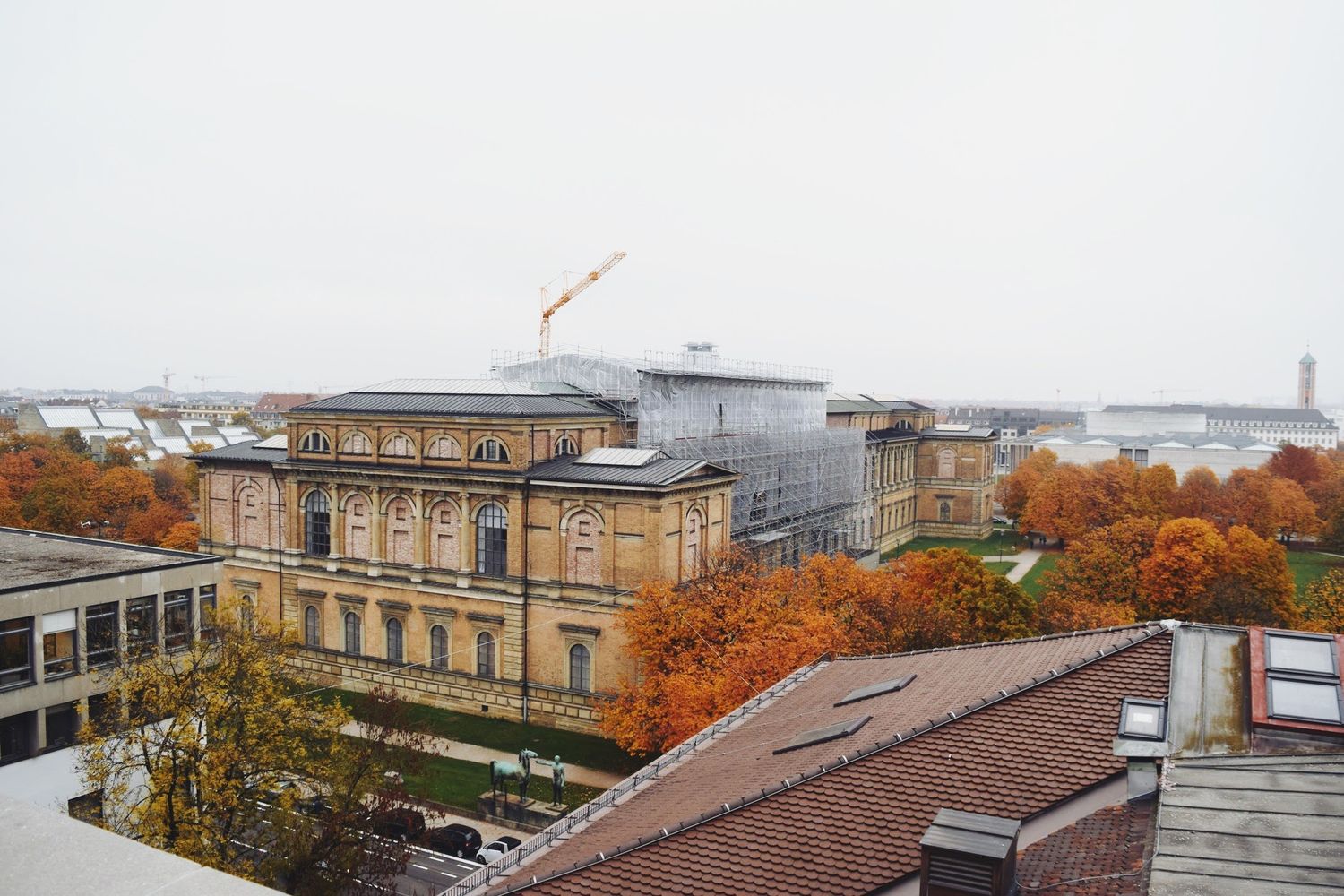 Located high above the streets of Munich, this is a relatively unknown café resting atop an architecture university in Munich. As you can see, the view is incredible when the weather is right!
Vorhoelzer Forum
Institutsbau, Südterrasse
Arcisstraße 21/Raum 5170
80333 München, Germany
Restaurants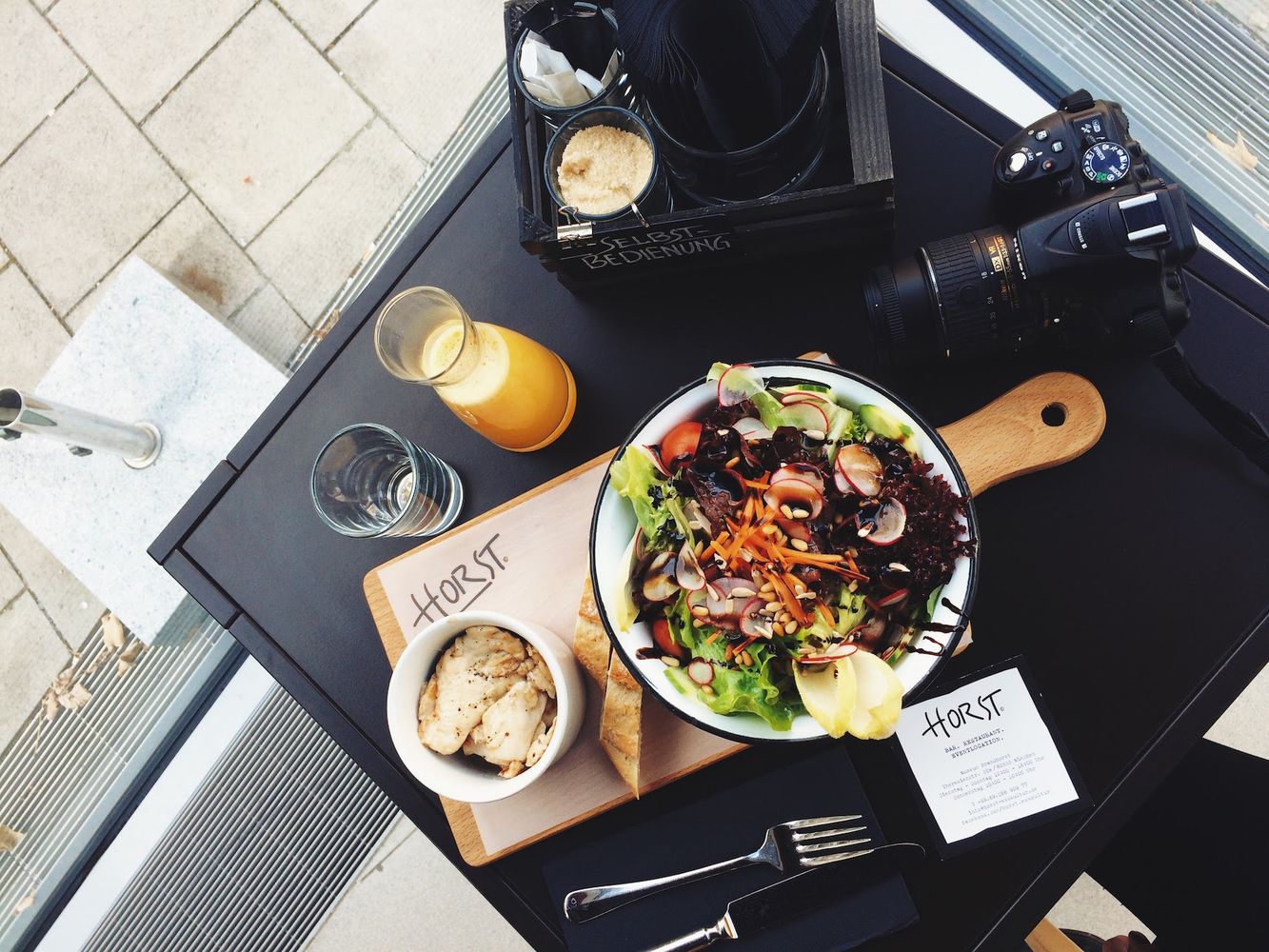 After taking a tour of the Museum Brandhorst, this is the perfect place to have a coffee or a quick bite to eat! I had a chicken salad here that was so incredibly delicious.
Horst Esskultur-Bar
Theresienstraße 35
80333 München, Germany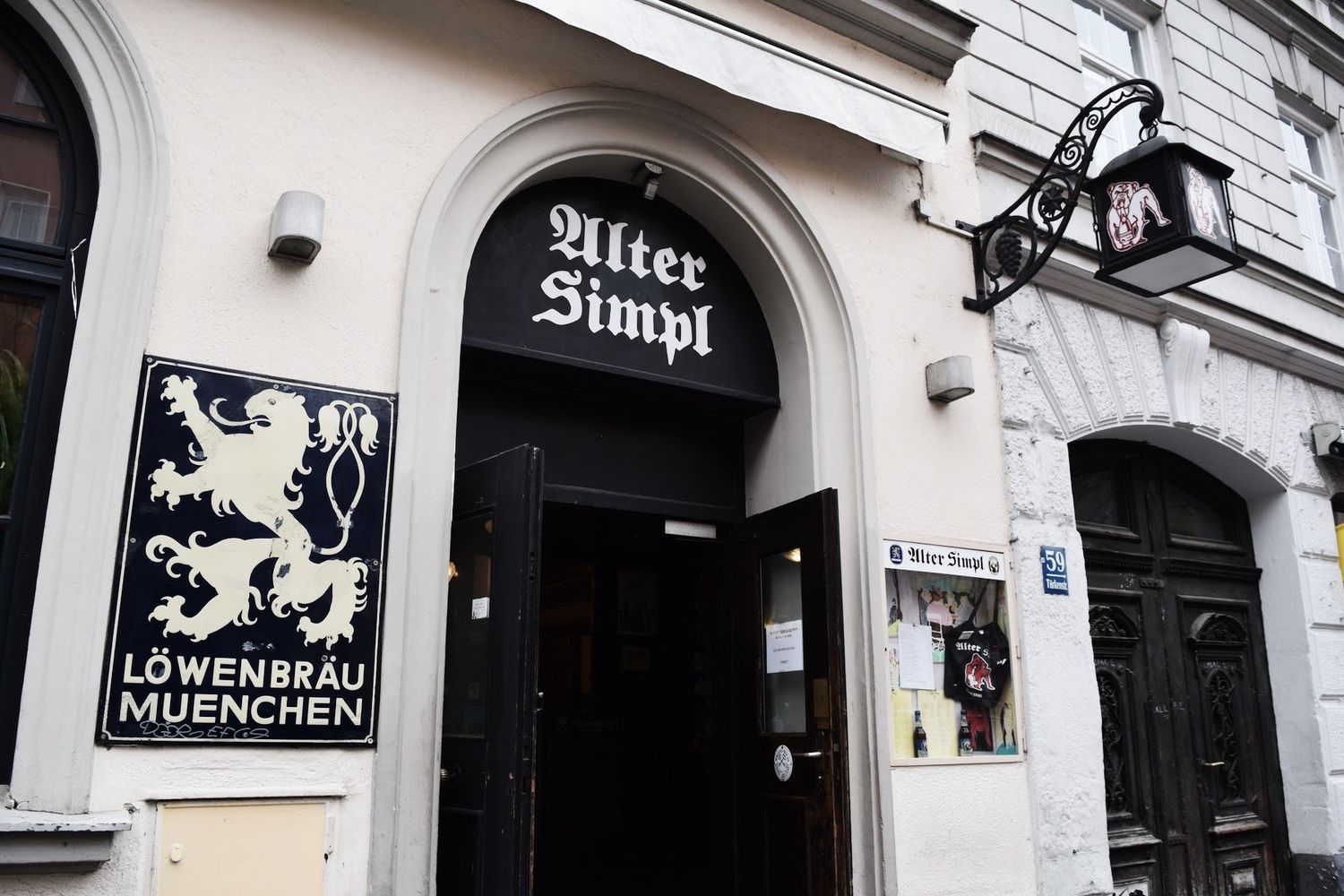 A traditional Bavarian restaurant
Alter Simpl
Türkenstraße 57
80799 München, Germany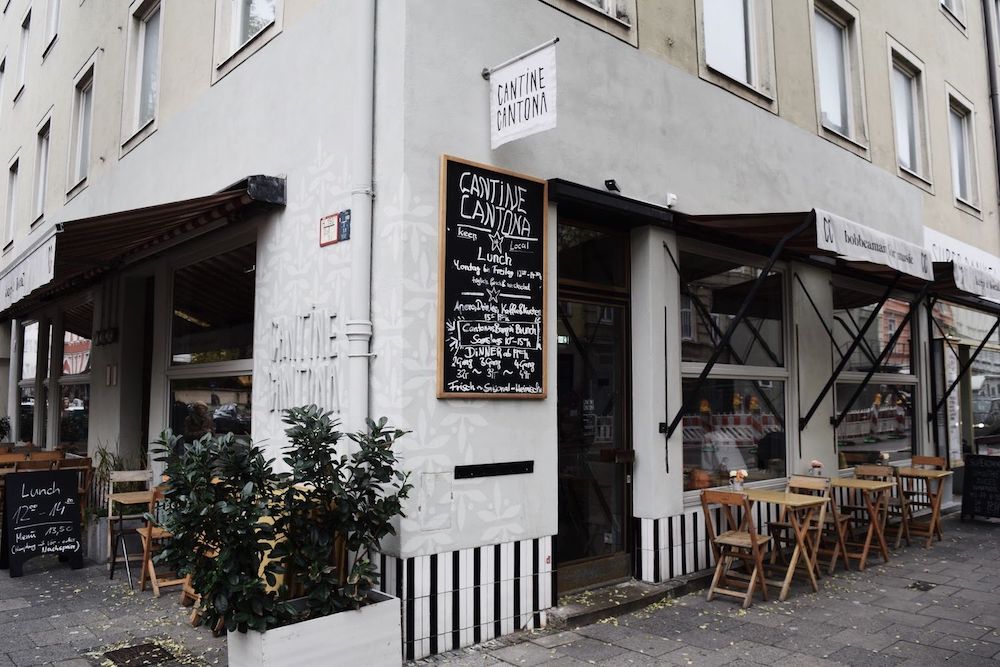 Cantine Cantona
Schellingstraße 27
80799 München, Germany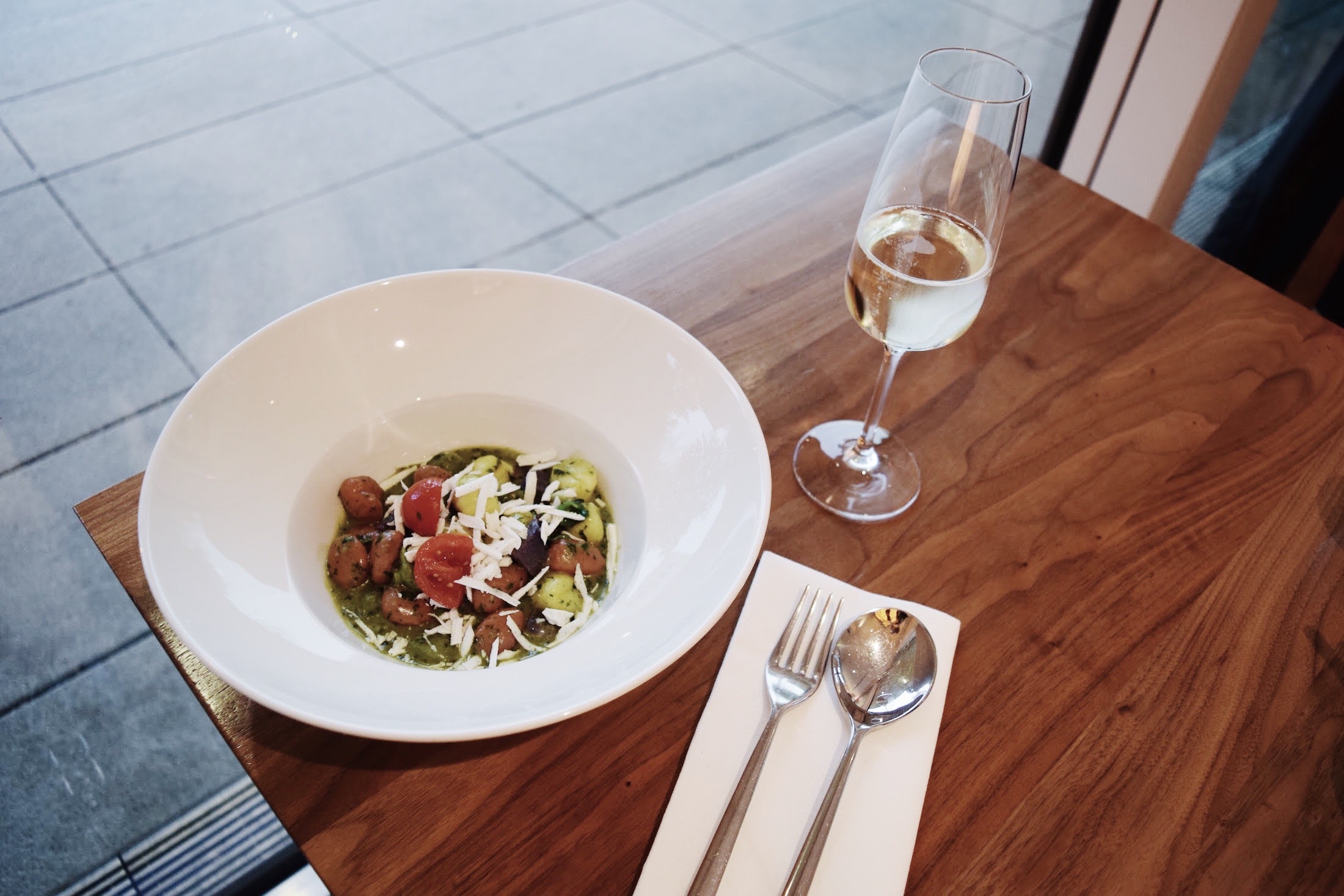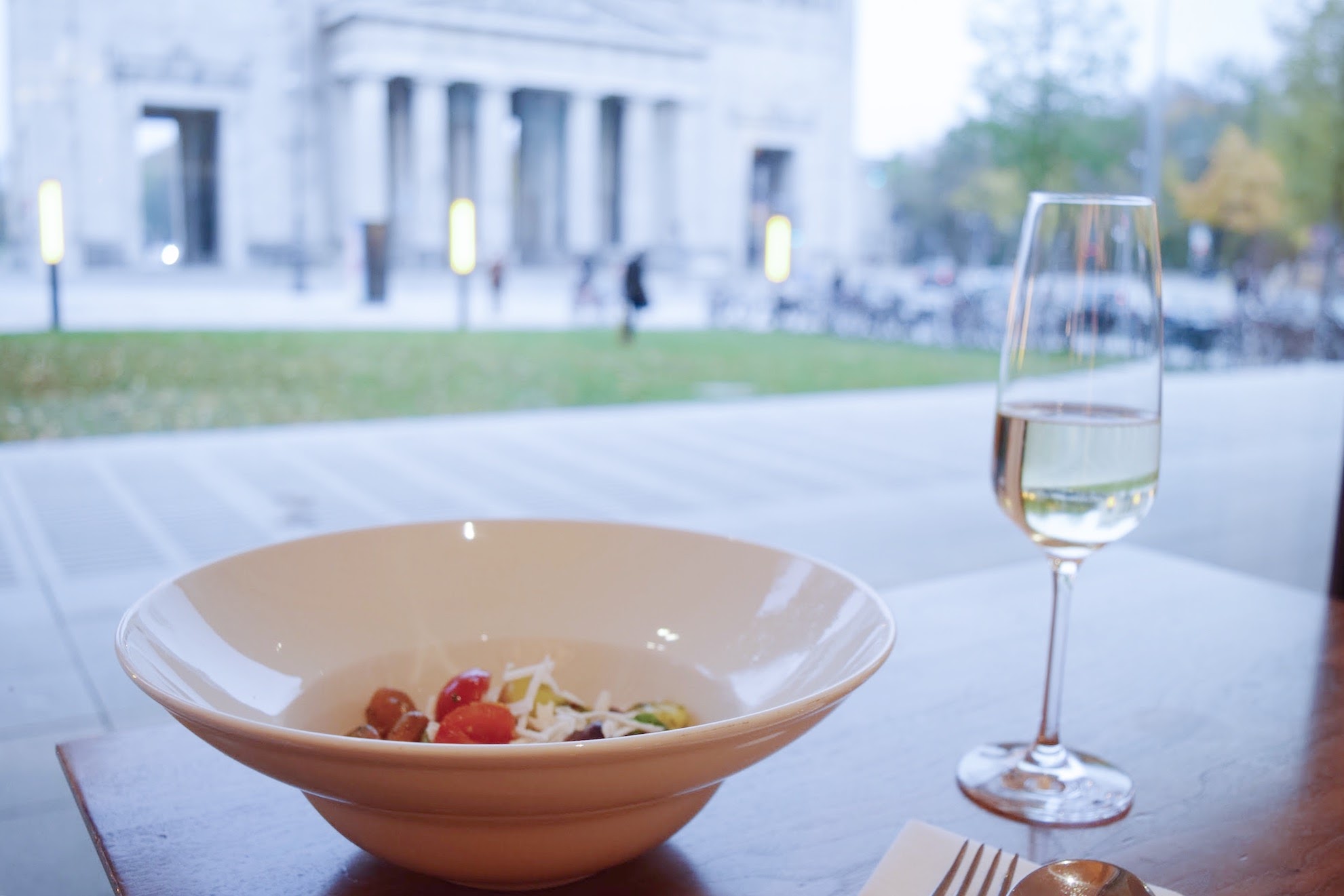 Another post-museum restaurant stop – this one located in the lobby of the Lenbachhaus, overlooking beautiful Königsplatz
Ella Restaurant
Luisenstraße 33
80333 München, Germany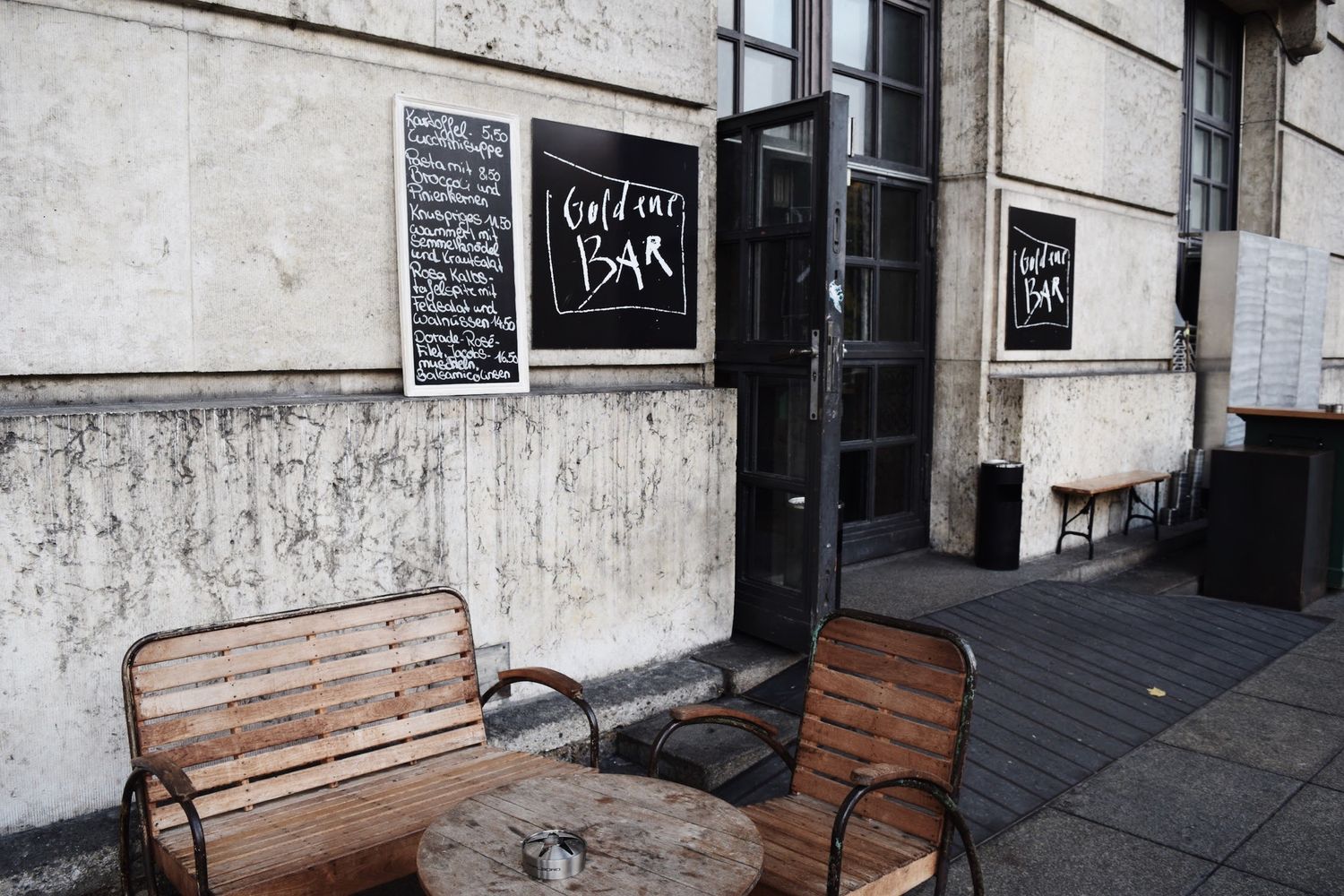 I stumbled upon this beautiful restaurant by chance. It's located behind the Haus Der Kunst, and was one of my favorite spots. Read my full review here.
Die Goldene Bar
Prinzregentenstraße 1
80538 München, Germany
Explore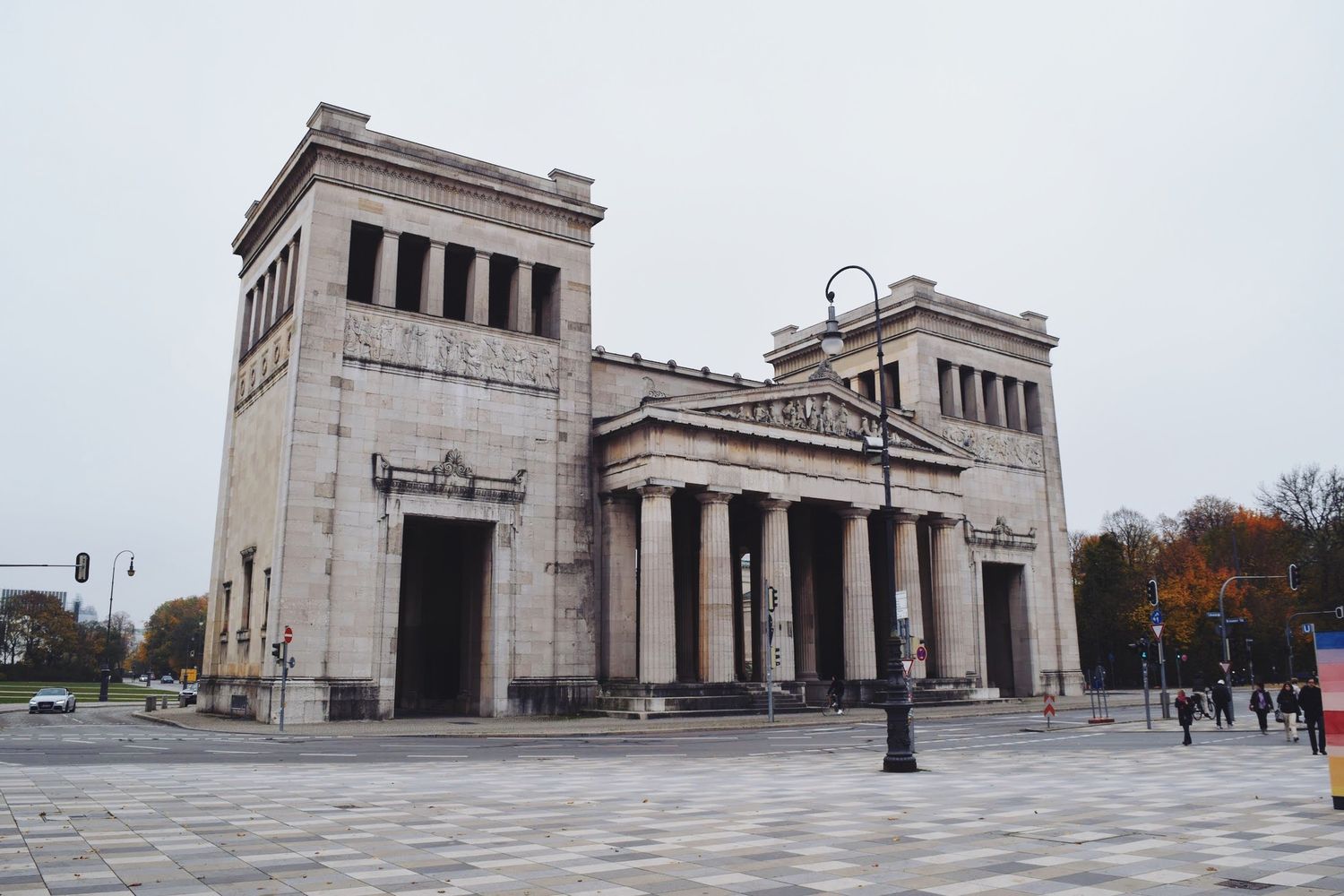 Königsplatz
Königsplatz 1
80333 München, Germany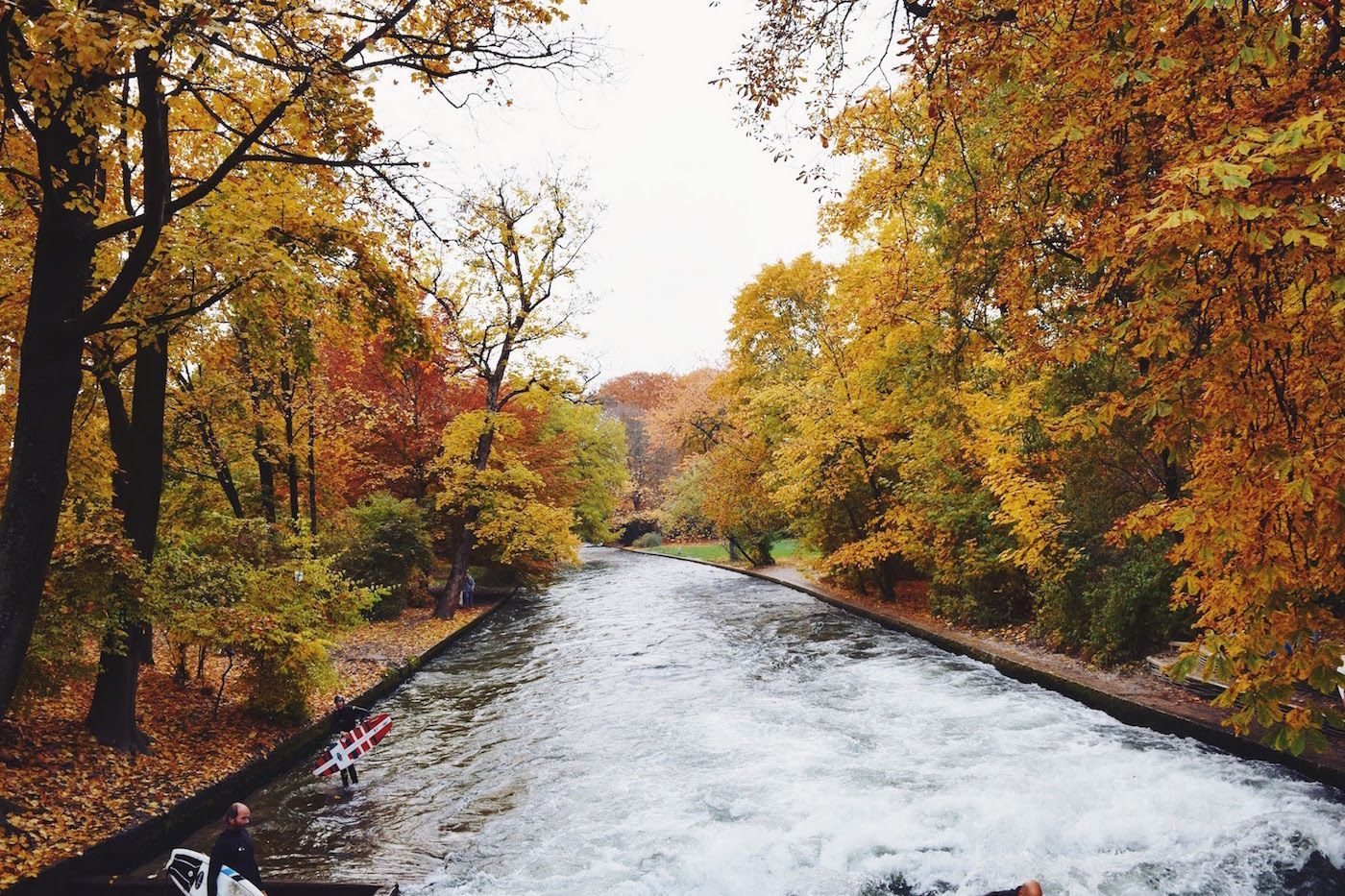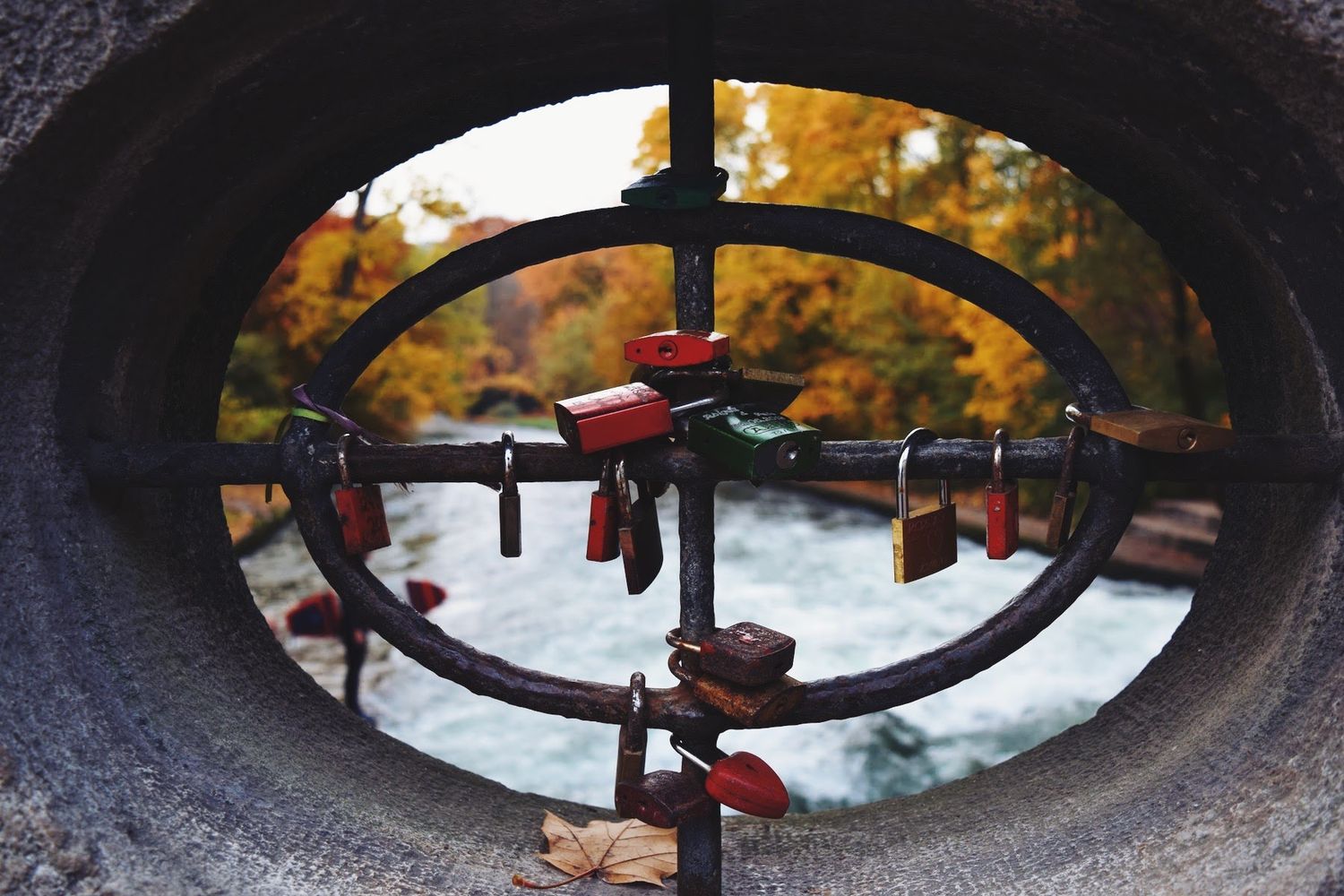 Do visit Eisbachwelle, the bridge near Haus Der Kunst. As I made my way to the museum, I noticed a beautiful outlook from a bridge over the river. It was flowing pretty quickly and there was a group of about 5 or 6 surfers riding the waves!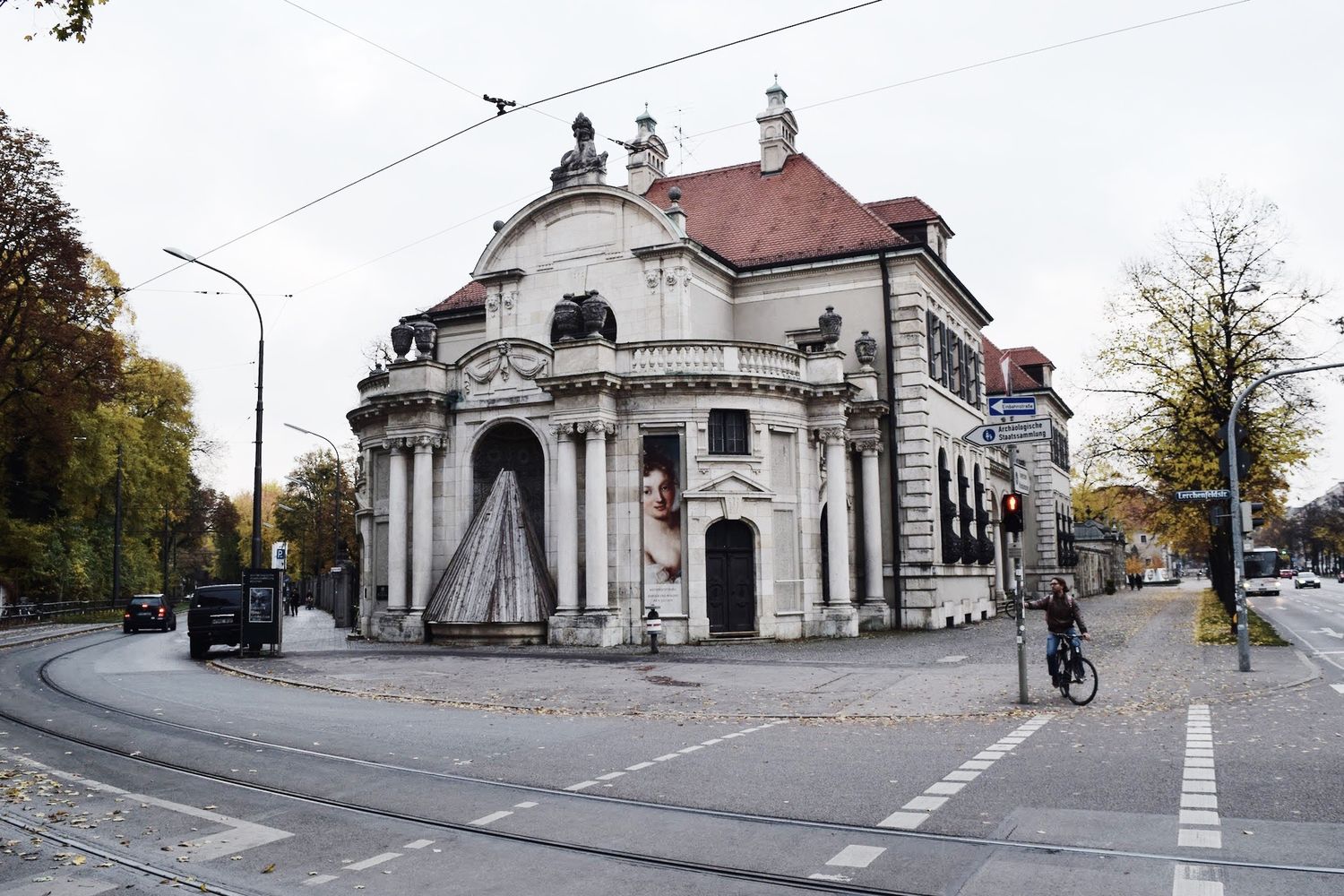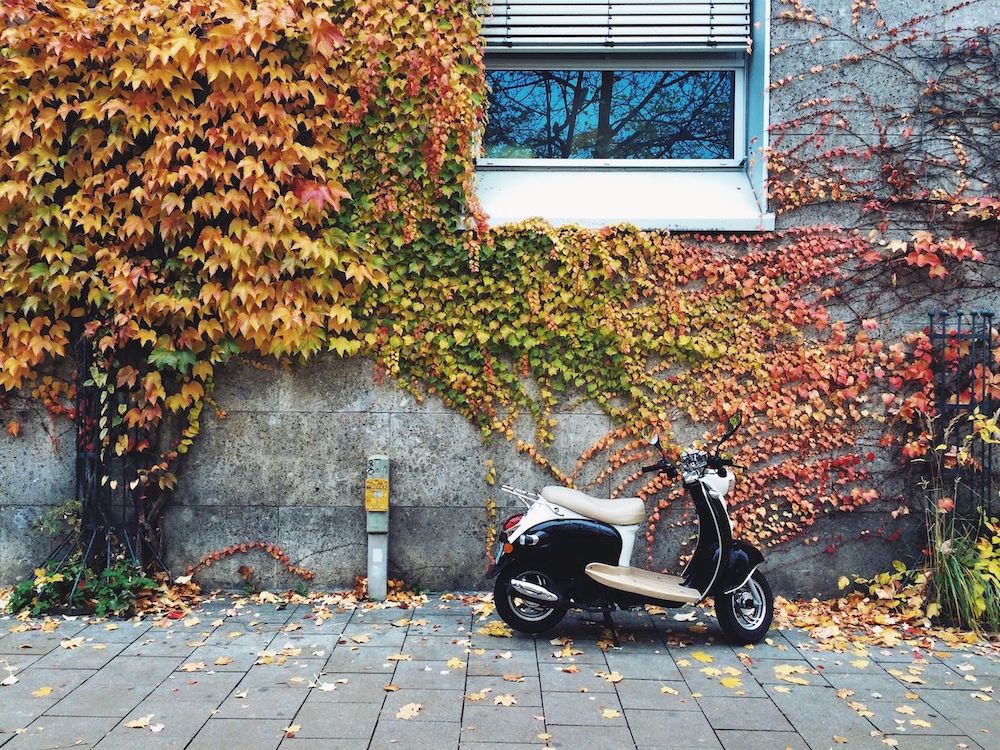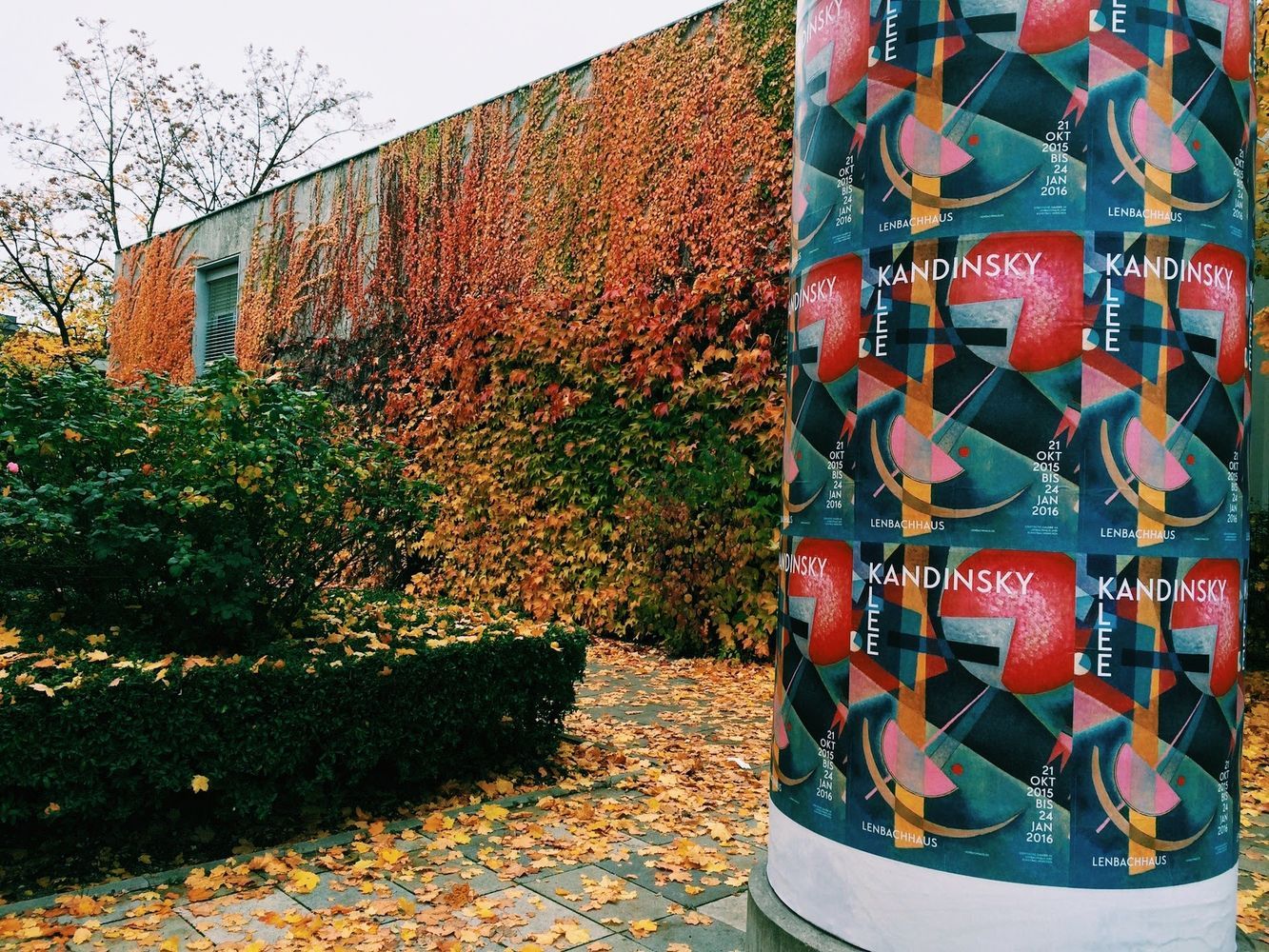 Fall was an especially wonderful time to explore this beautiful neighborhood. The autumn leaves left my photos glowing with yellow and orange hues. I can't wait to visit Germany during autumn again!