Nestled along the banks of the Danube River, the charming city of Ulm in Germany's Baden-Württemberg region is an under-the-radar gem just waiting to be explored. As one of Germany's oldest cities with roots dating back to the Middle Ages, Ulm may be small in size but it is big in character. From its gothic architecture and cobbled streets to its world-renowned cathedral, this quintessential German town offers visitors a delightful mix of culture, history, and natural beauty.
In this blog post, I'll share my picks for the best things to do in Ulm for first-time visitors. Get ready to dive into centuries of history, climb to the top of the tallest church spire in the world, stroll through lively markets, and indulge in delicious regional cuisine. Ulm may not be on most tourist itineraries, but it's a medieval town that deserves a spot on your travel bucket list. So come along on my journey through this underrated gem along the Danube!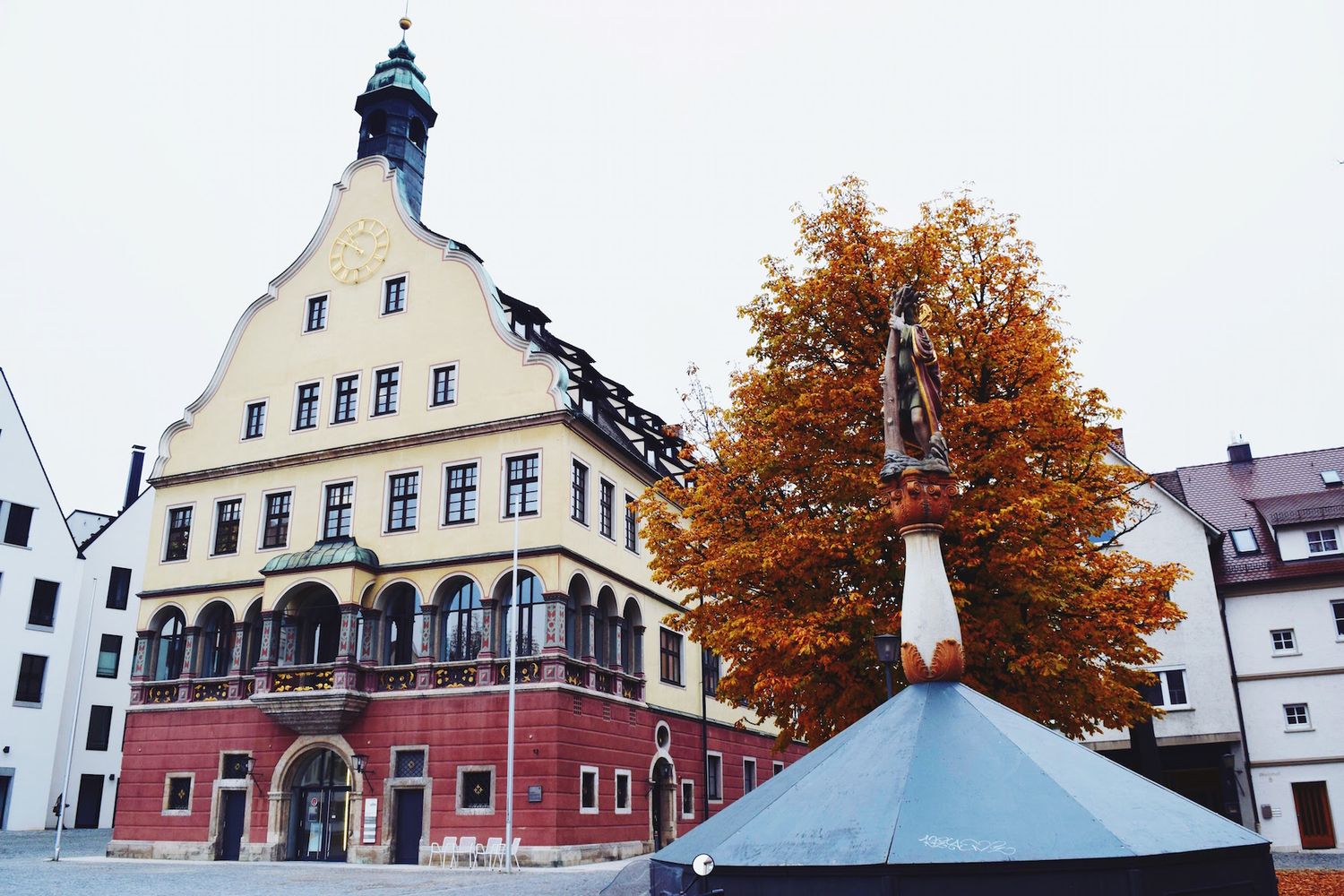 Ulm Minster Church
Ulm Minster Church is a gothic masterpiece and a must-visit landmark in the city. Towering at 161.5 meters, it boasts the tallest church steeple in the world. Visitors can climb the 768 steps to the top of the tower to enjoy breathtaking views of Ulm and the surrounding region. The church's intricate architecture and stunning stained glass windows are not to be missed.
Federal Fortress of Ulm
The Federal Fortress of Ulm stands as a testament to 19th-century military architecture. Covering a massive area, it once was one of Europe's largest fortresses. Today, visitors can explore parts of the fortress, walk along the old ramparts, and learn about its historical significance through guided tours and interactive exhibits.
Explore Fishermen's Quarter
The Fishermen's Quarter is Ulm's most picturesque area, known for its half-timbered houses, cobblestone streets, and winding canals. It's the perfect place to take a leisurely stroll, discover unique shops, and enjoy a meal in one of the many charming cafes and restaurants overlooking the water.
See Albert Einstein's Birthplace
Albert Einstein, one of the most famous physicists in history, was born in Ulm. Visitors can see the house where he was born and learn about his early life through a dedicated exhibition. The place offers a unique insight into the genius's humble beginnings and his connection to the city.
Enjoy the Danube River
The Danube River cuts through Ulm, providing numerous opportunities for recreation and relaxation. Whether it's taking a scenic boat ride, biking along the riverside paths, or simply enjoying a picnic in one of the lush parks along the banks, the Danube offers a beautiful escape within the city.
Visit the Ulm Museum
The Ulm Museum is home to an impressive collection of art, archeology, and local history. Highlights include the Lion Man, a prehistoric ivory sculpture that is one of the oldest known figurative artworks, and contemporary art exhibitions. Engaging displays and interactive exhibits make it an informative and enjoyable destination for all ages.
Ulm City Walls
Ulm's medieval city walls offer a glimpse into the city's past as a significant trade and defense center. Walking along these well-preserved walls, visitors can explore towers, gates, and ramparts. Historical markers and guided tours provide insight into the fortifications' construction and role in shaping Ulm's history.
Nabada Water Parade
Nabada is a traditional water parade held on the Danube River every year during the Ulm Schwörmontag festival. It's a lively and colorful event, featuring decorated boats, music, and a festive atmosphere. Visitors can either join the parade on a boat or watch from the banks, enjoying local food and drink while embracing this unique cultural celebration.
Enjoy Bavarian Food
After coffee, I made my way to a very Bavarian lunch spot called Café Kornhauskeller. As I usually do, I asked the waitress what the most popular dish was and she immediately said the Käsespätzle. So I took that option. The dish was delicious!
Bavarian cuisine is hearty and traditional, often featuring meat and bread as central elements. Pretzels, often served with mustard or cheese, are a common snack or side dish. Main dishes often include sausages like Weisswurst, roast pork (Schweinebraten), and dumplings served with rich gravies.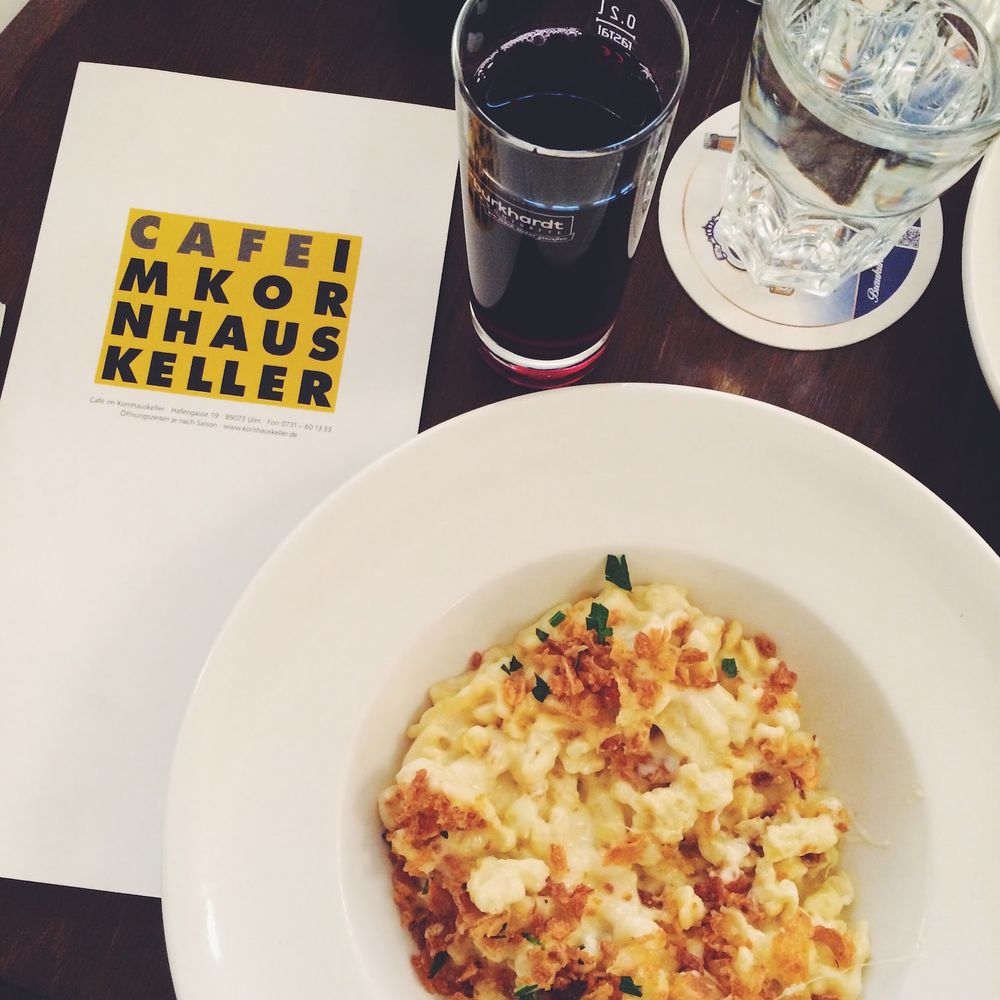 Side dishes might include sauerkraut or red cabbage, both pickled and seasoned with various spices. Desserts like apple strudel, served warm with vanilla sauce, round off a typical Bavarian meal, reflecting the region's yummy foods.
I also saw a few people around me drinking a red drink, which I mistook for a beer I used to drink in France (le Monaco!), but the waitress told me it was actually johannisbeernektar. I ordered that as well, and contrary to the name, it's not actually beer! It's simply a sweet juice.
Kunsthalle Weishaupt Museum
To be honest, I was a little underwhelmed with this museum. The building itself is enormous yet houses very, very few works, which was pretty disappointing. They also don't allow photography (boo!), though I managed to sneak a few shots with my iPhone.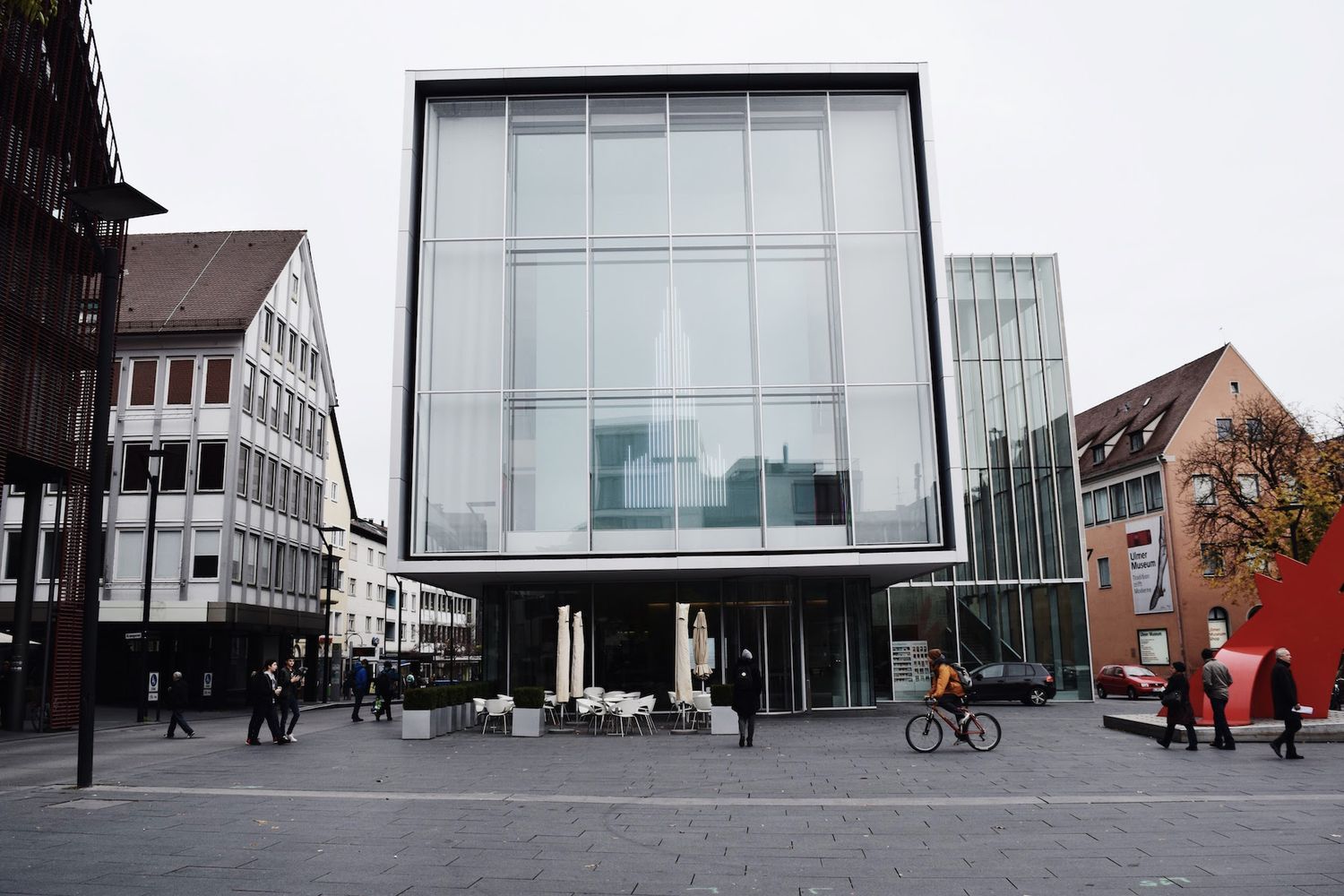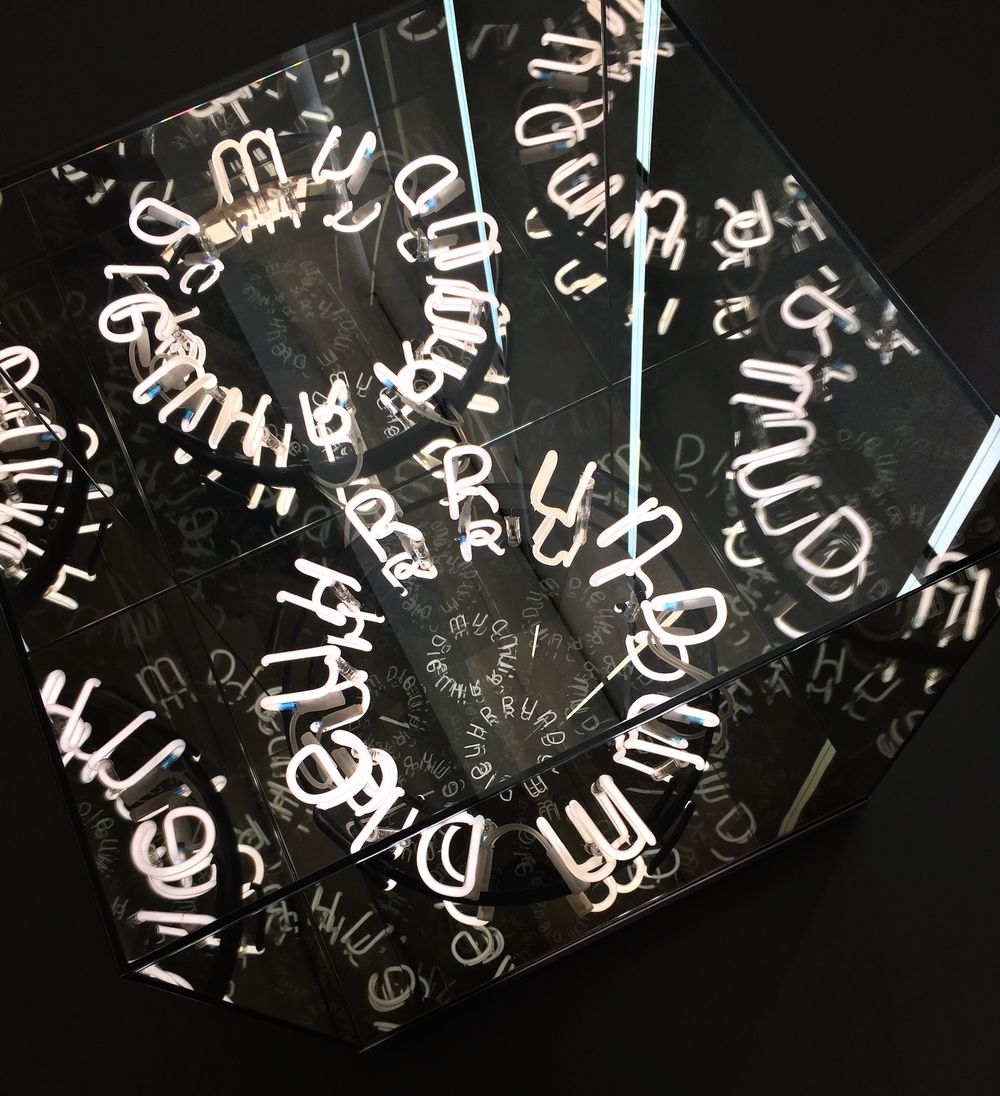 Kunsthalle Weishaupt
Hans-und-Sophie-Scholl-Platz 1
89073 Ulm, Germany
My Experience of Ulm
I originally wanted to travel to Ulm in order to visit the Kunsthalle Weishaupt but I was pleasantly surprised to find Ulm is actually an incredibly photogenic city and a truly picturesque snapshot of southern Germany! It was certainly a lovely destination in and of itself, especially during the autumn season. Ironically, the Kunsthalle doesn't allow photos, but the city of Ulm more than makes up for that fact.
I took a one-hour train from Stuttgart at 9:12 am and arrived at the Ulm train station on a muggy morning. Germany seems to be like that this time of year – foggy in the morning, but usually clearing up by noon! Unfortunately, the Ulm Hauptbahnhof doesn't provide elevators but a German man was kind enough to help me with my luggage up the stairs. Danke schön!
I began a leisurely walk toward the Kunsthalle Weishaupt. My first order of business was to find a breakfast place because I was starving! Of course, Ulm did not make that easy. There were plenty of cafés but I was so distracted by all the gorgeous buildings and cobblestone walkways, that I found something new to photograph around every corner!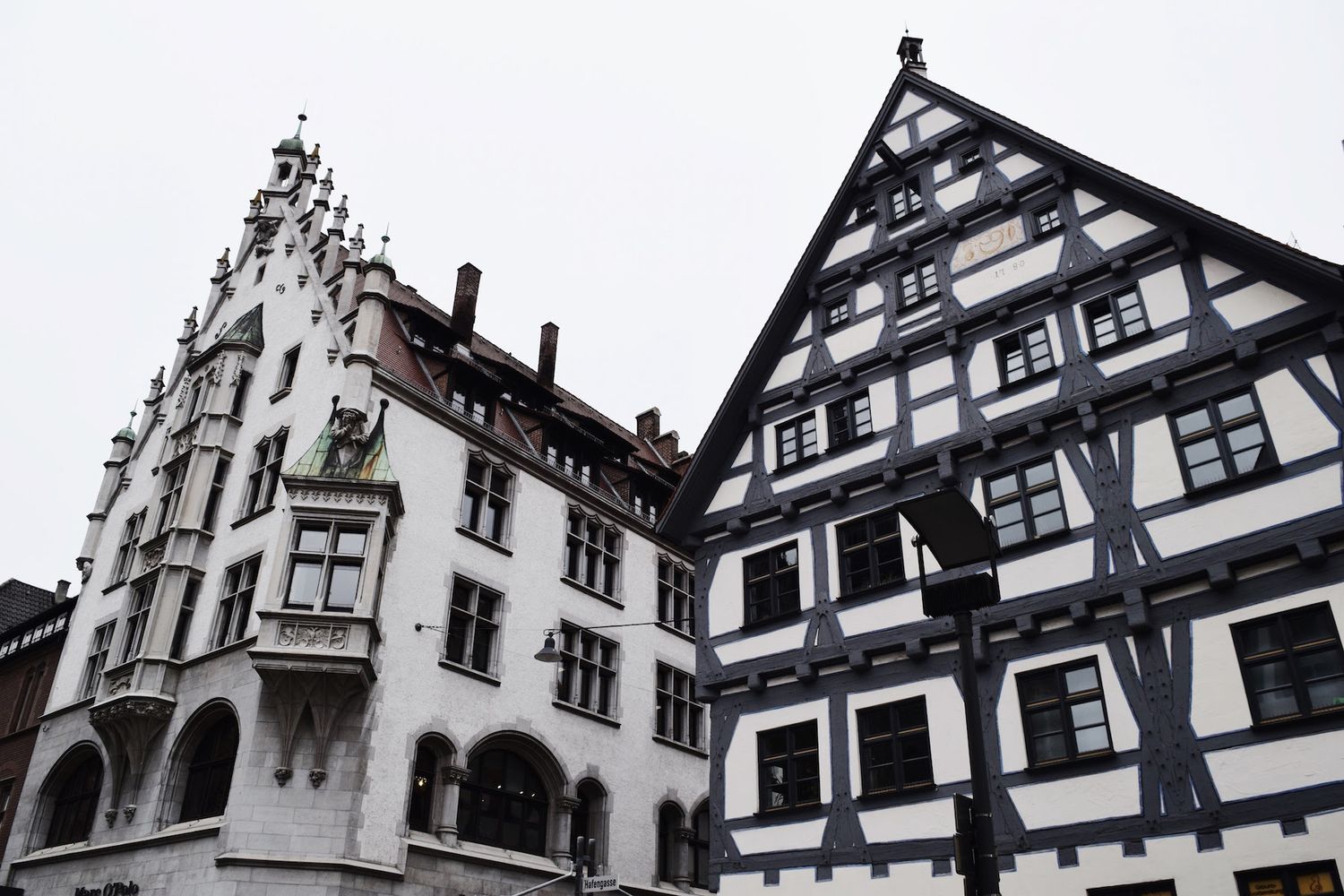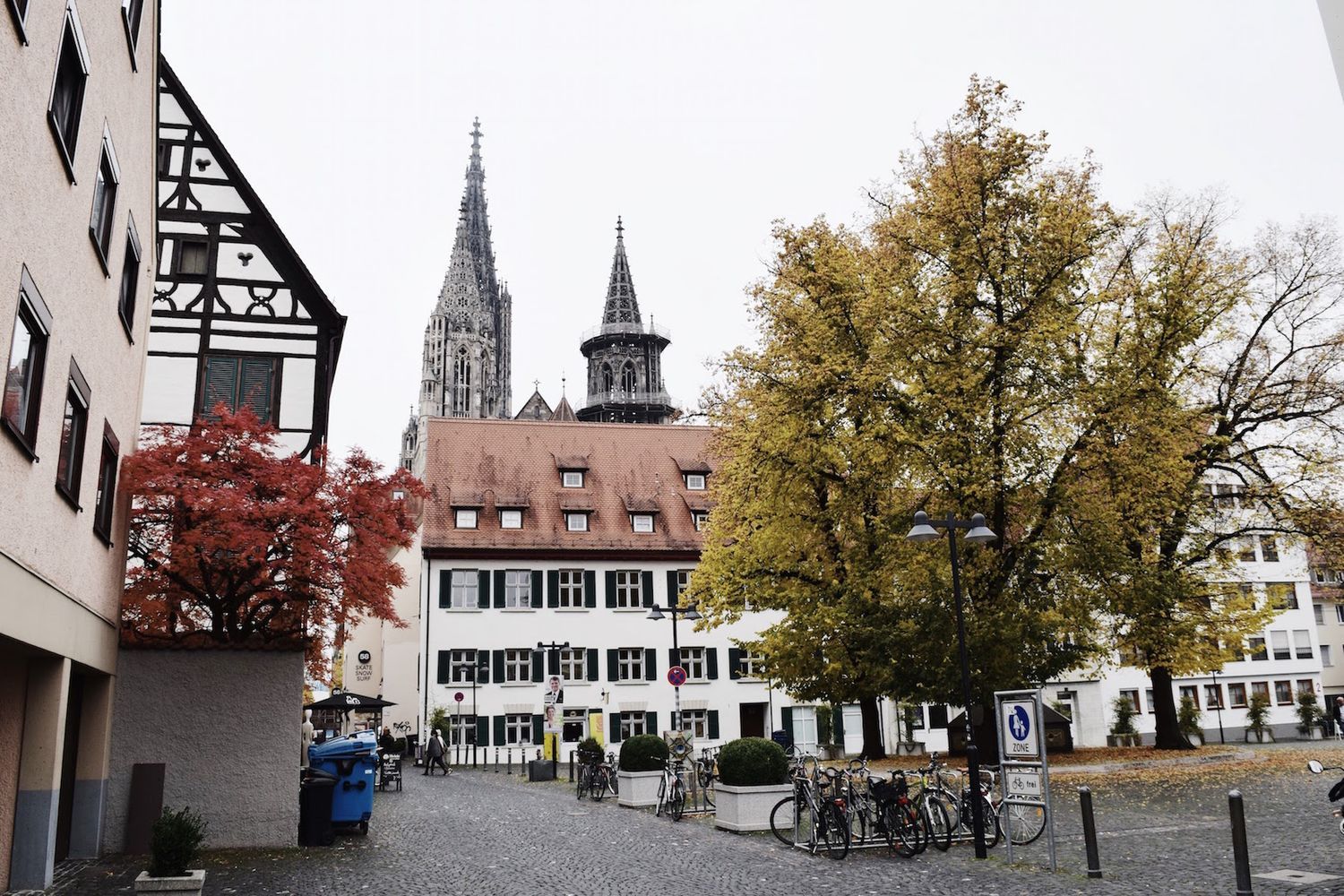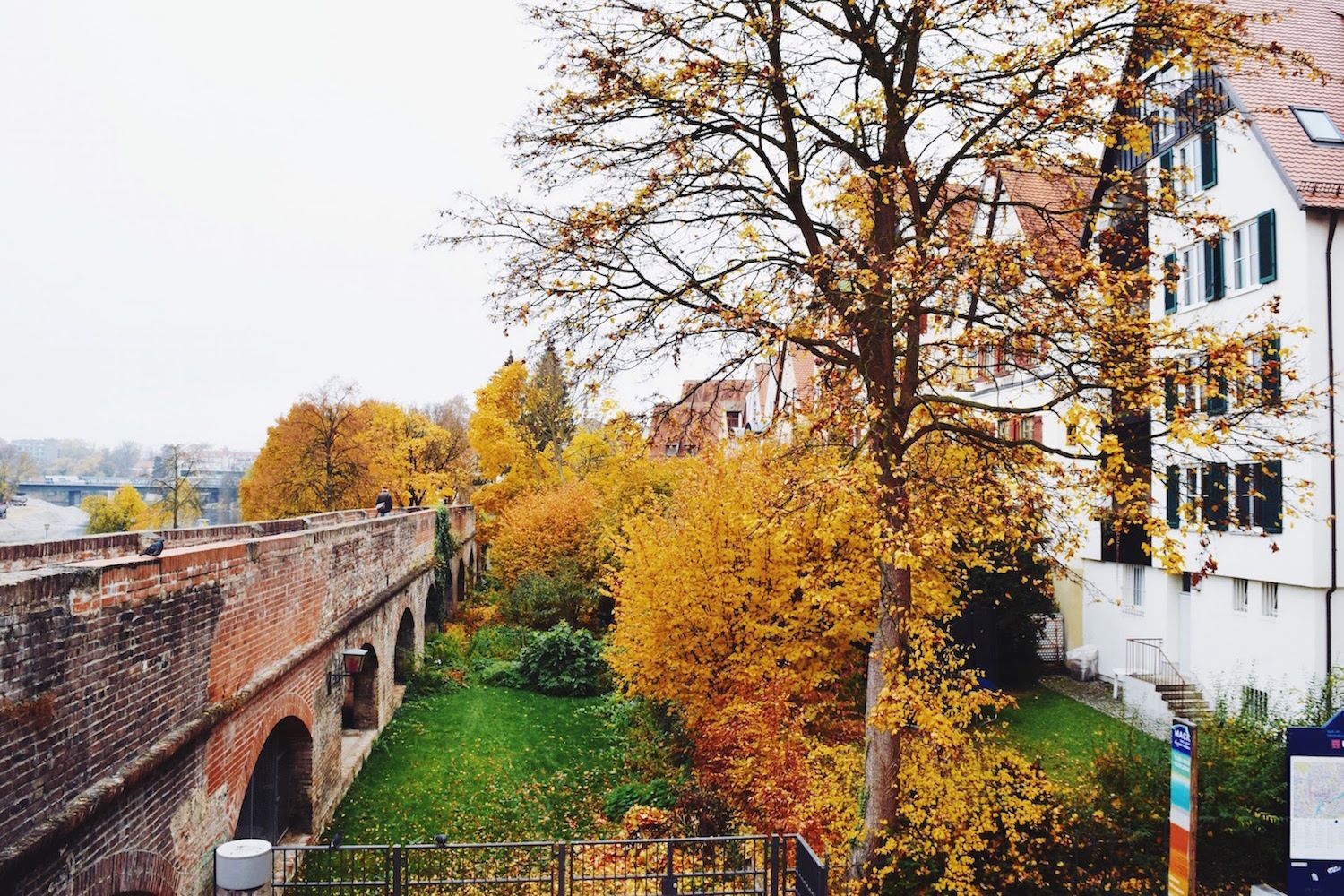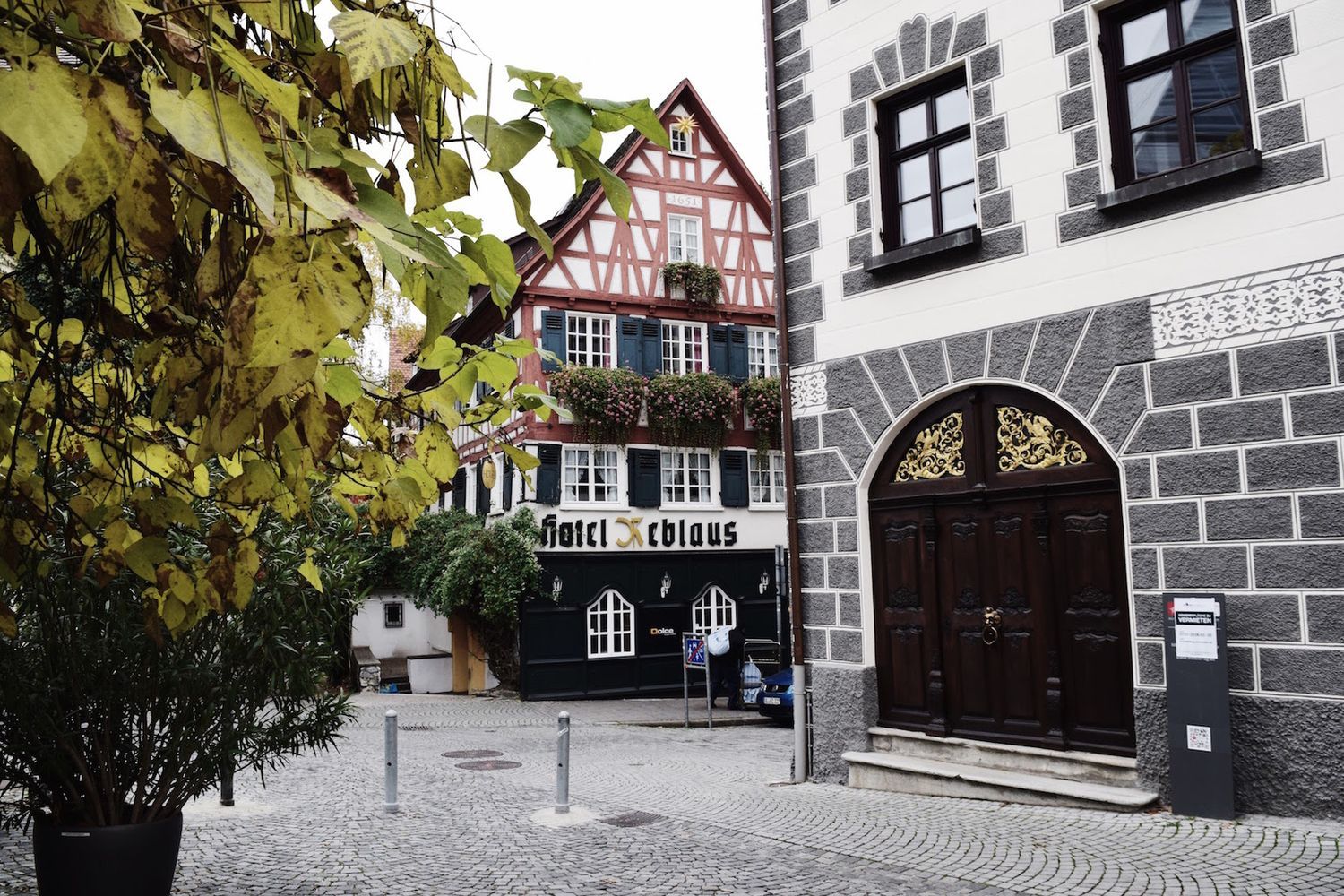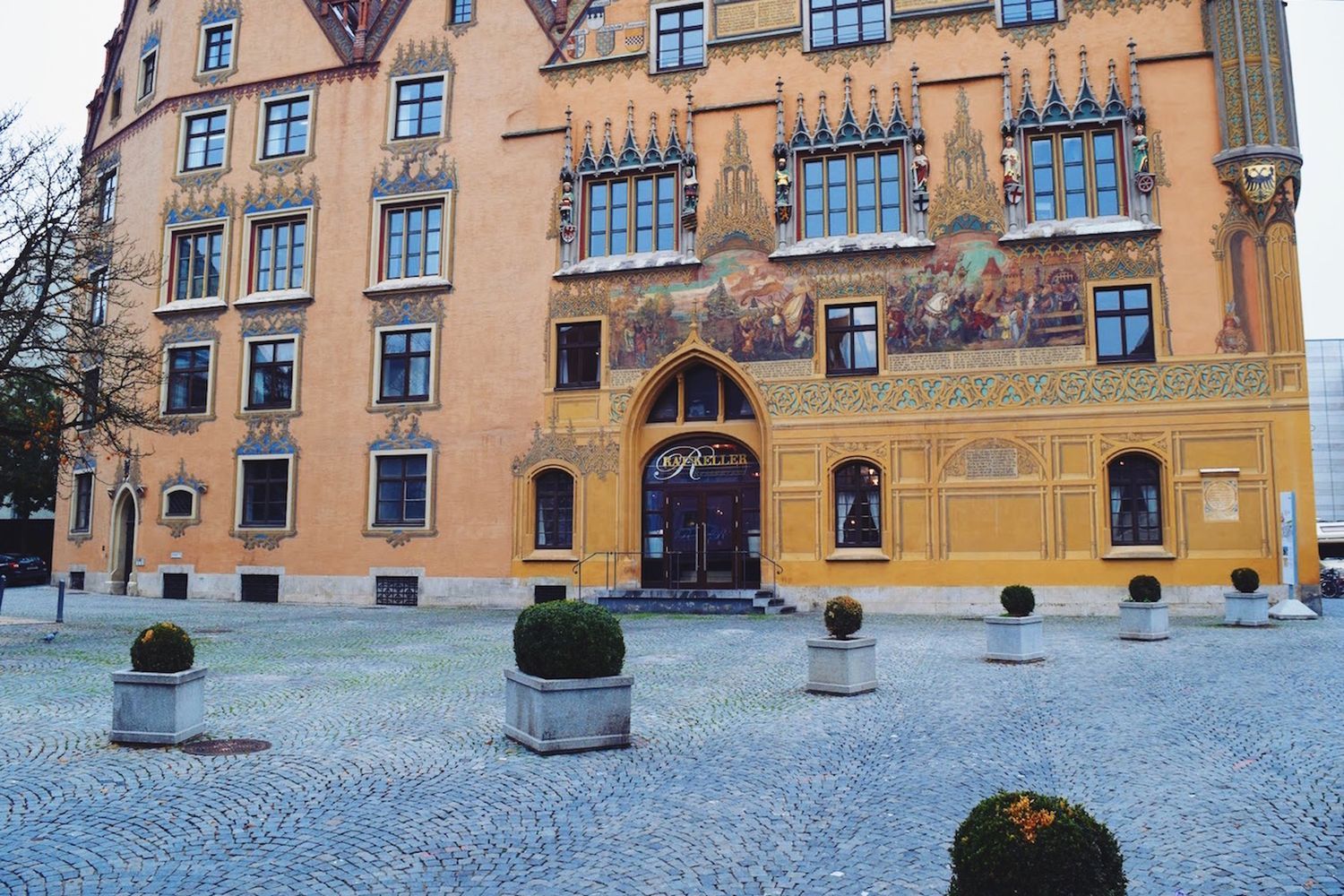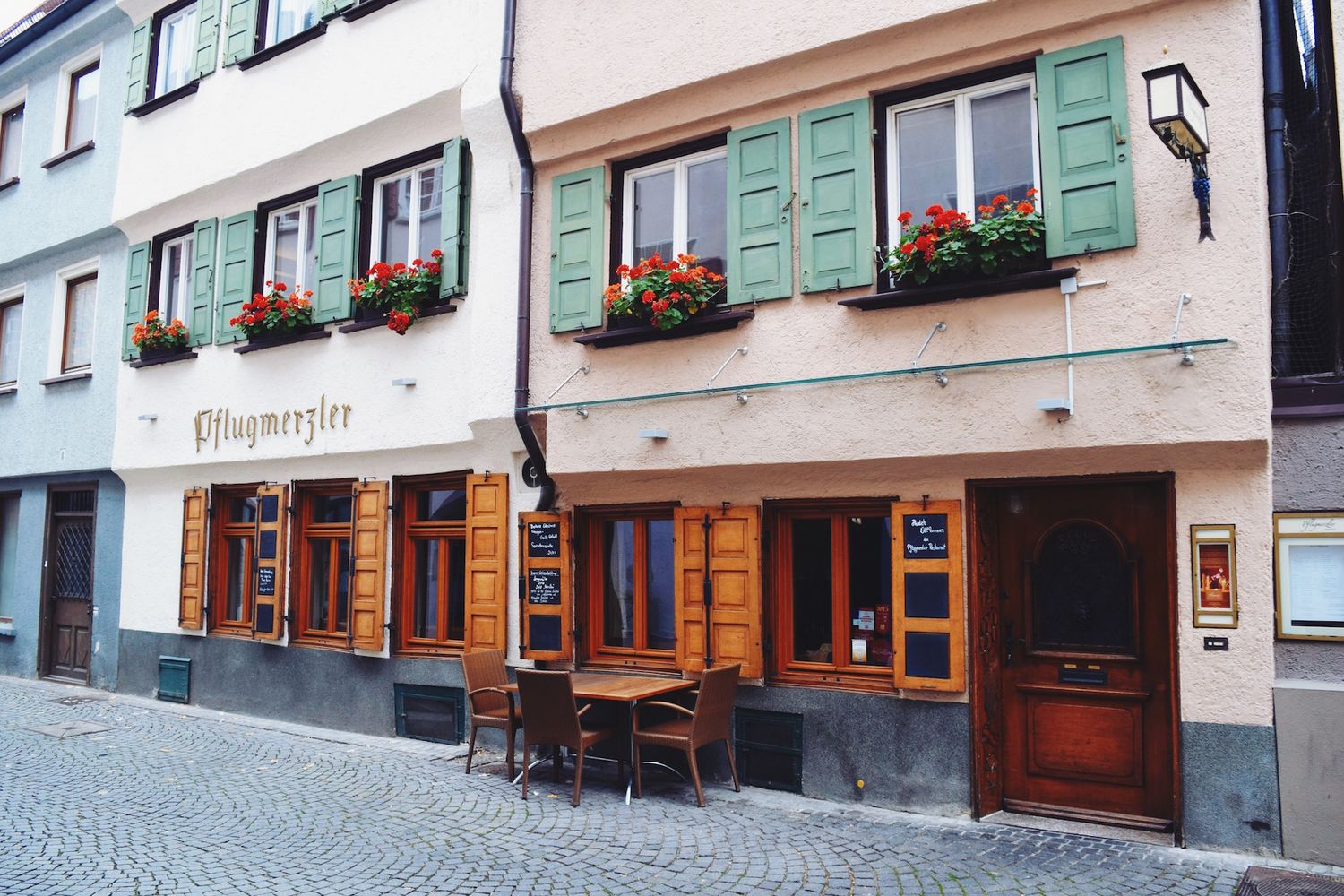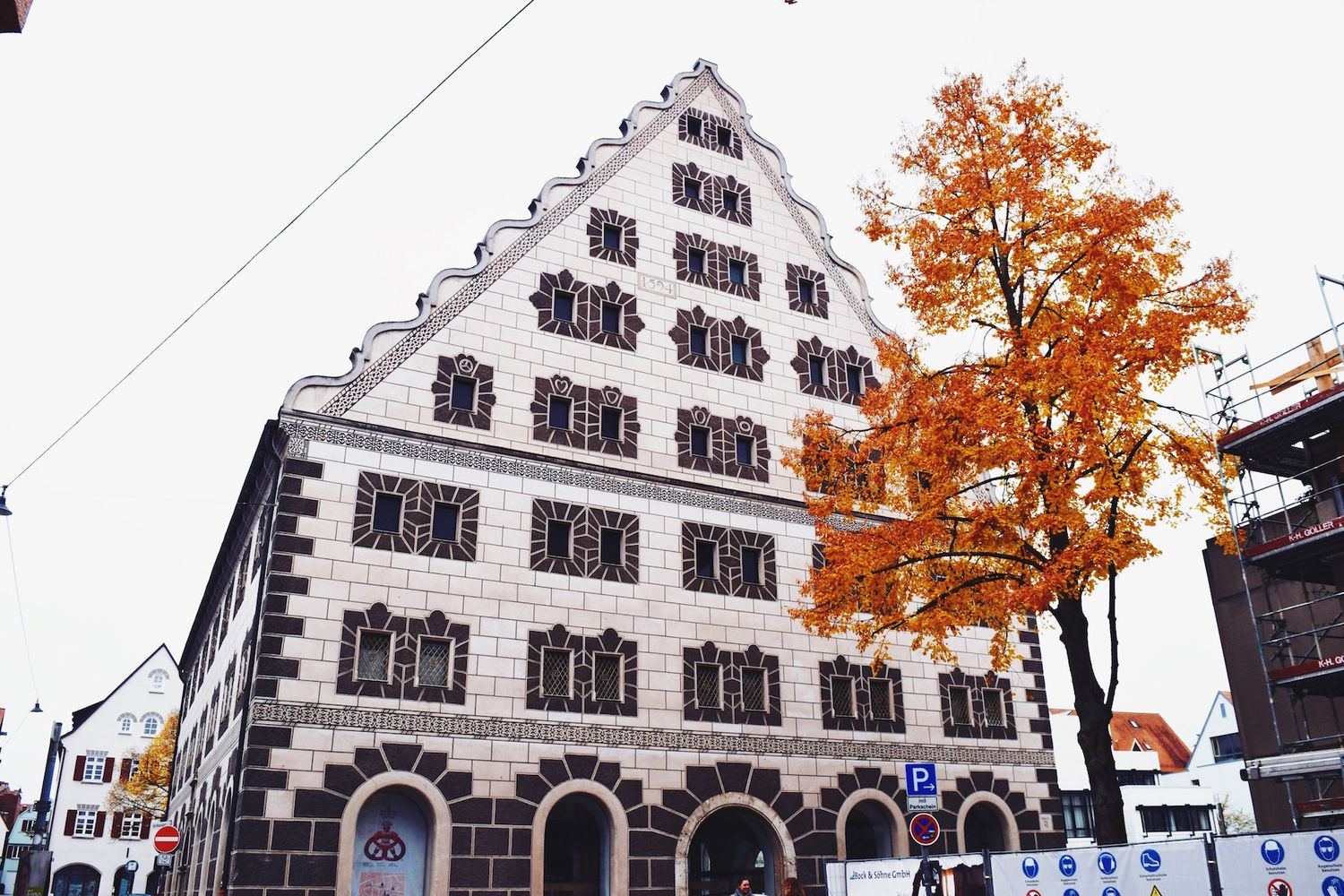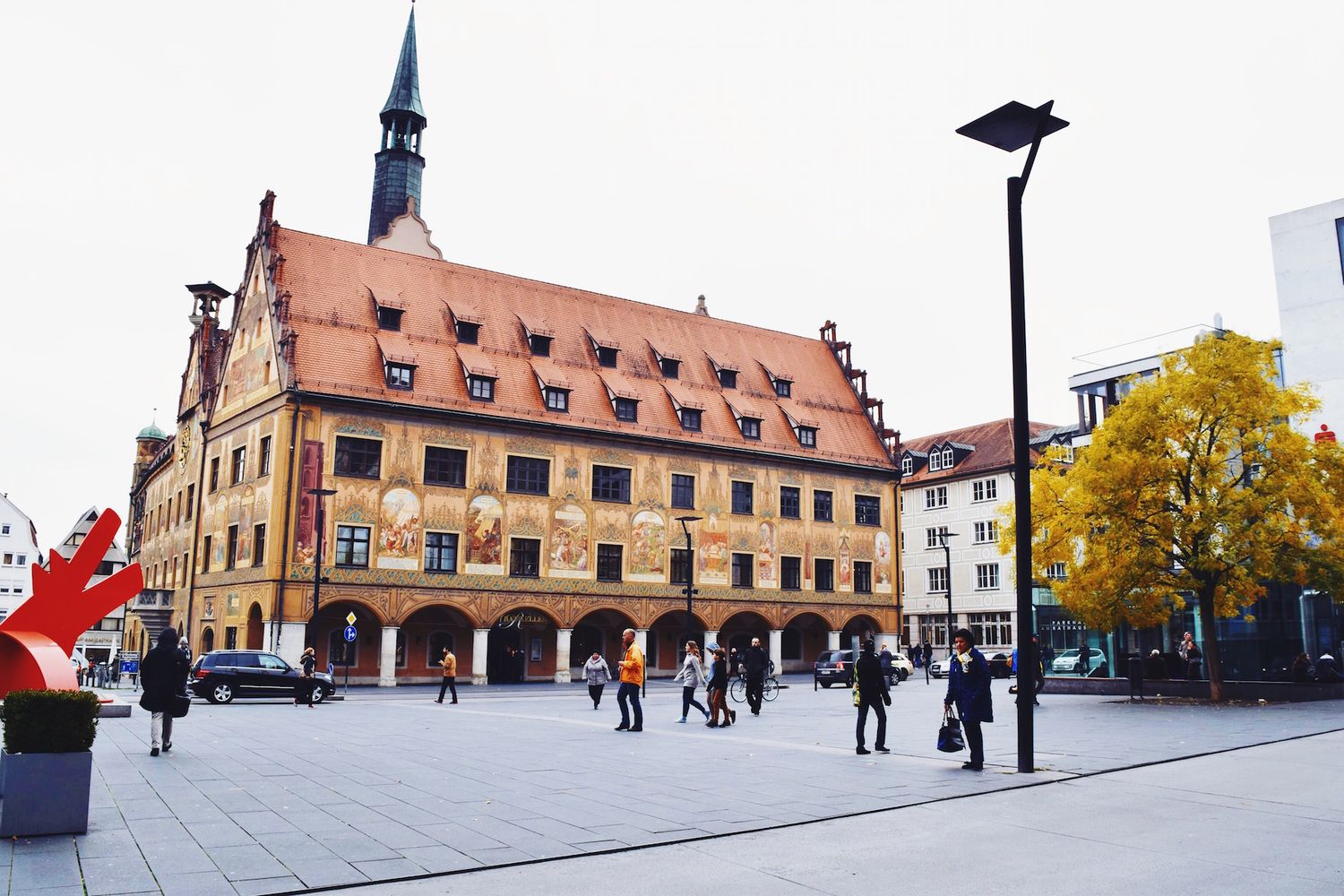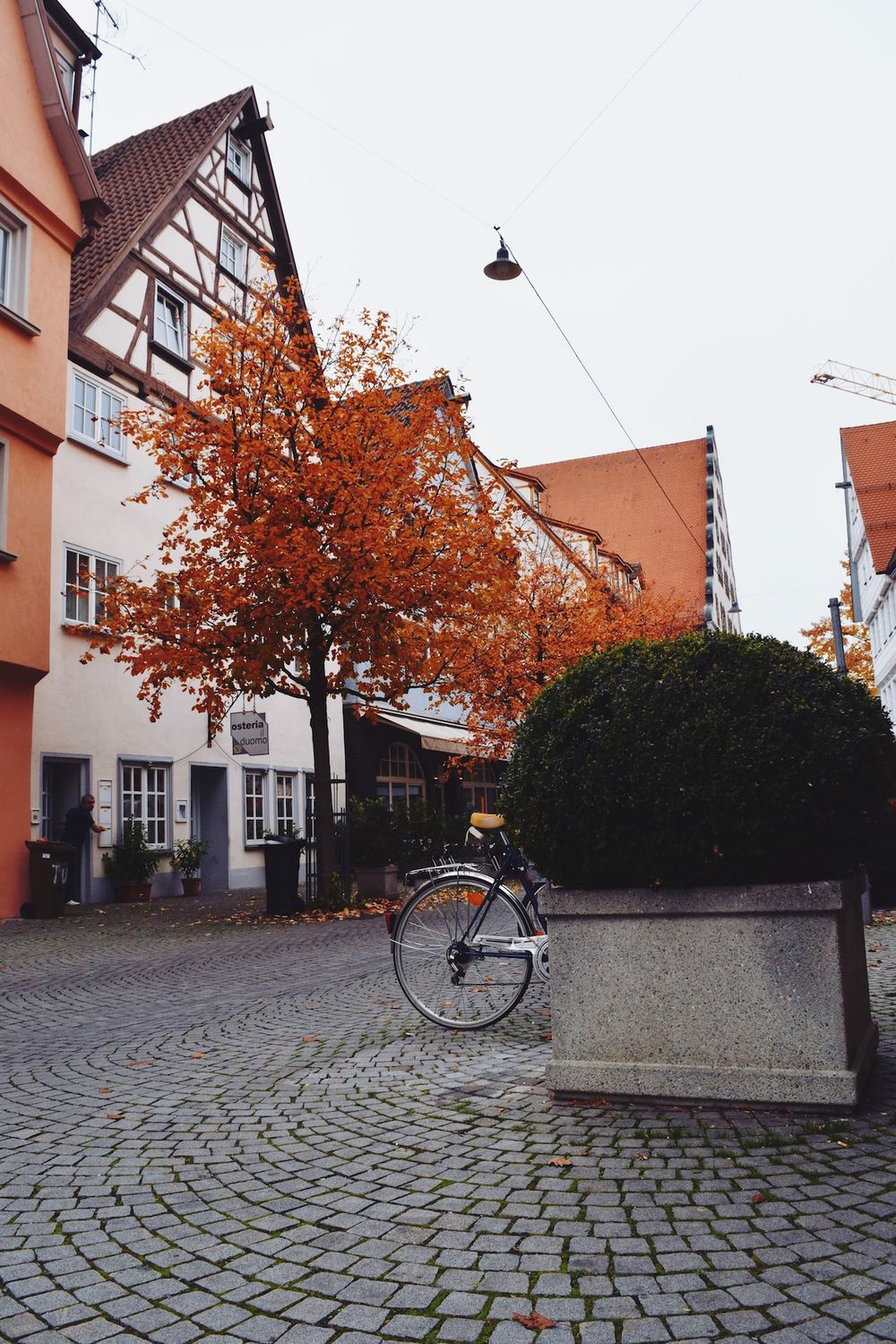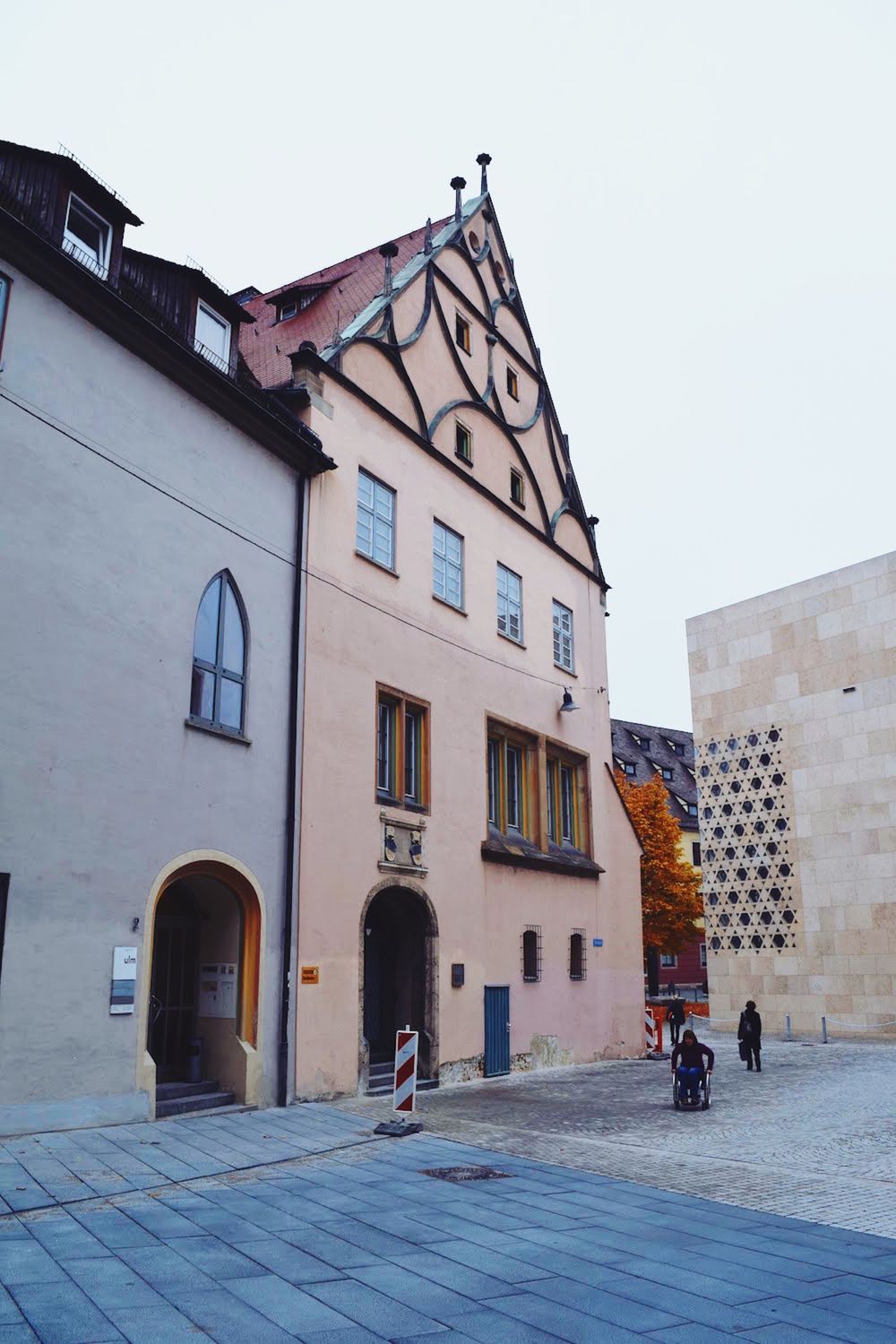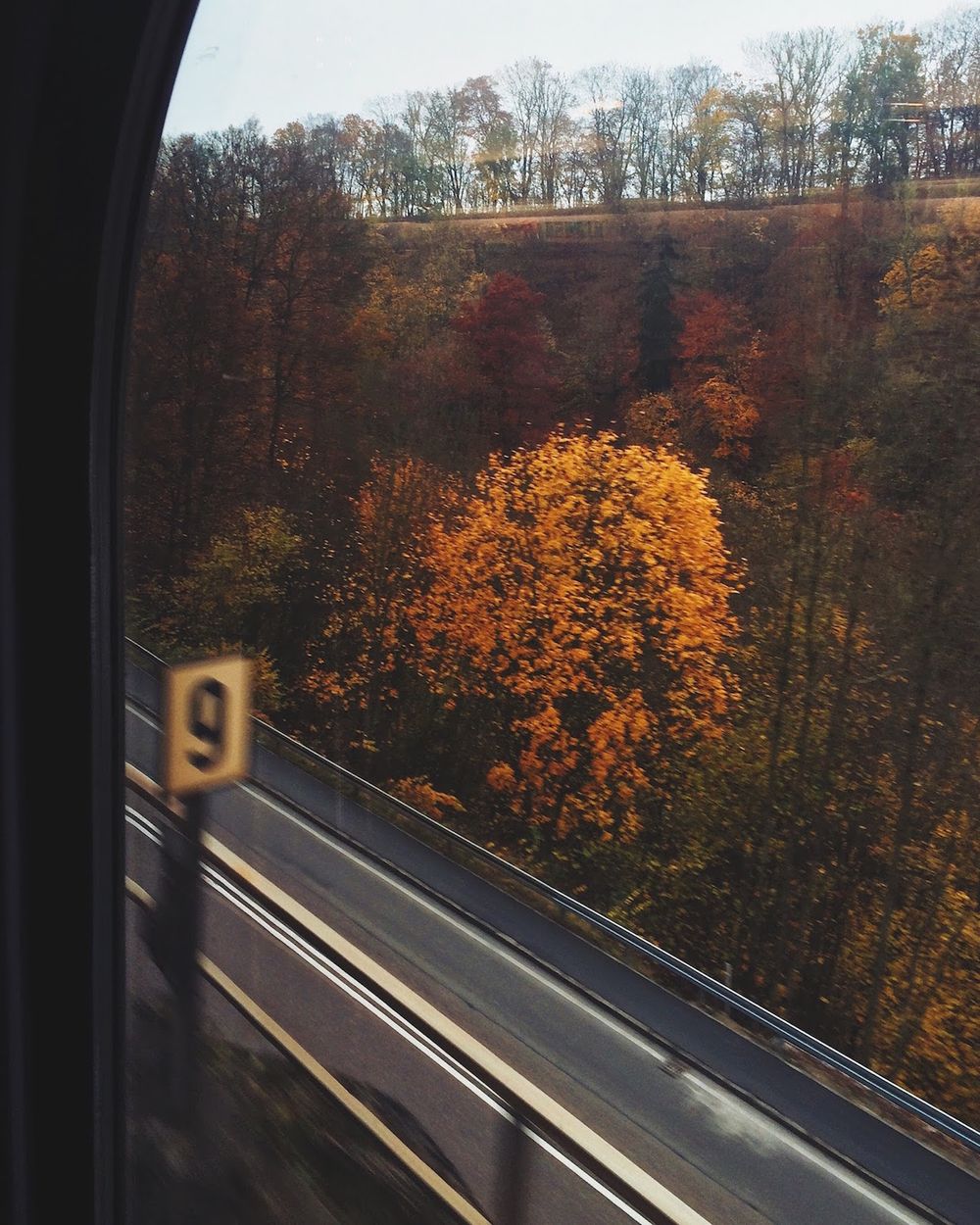 By the end of the day it was time to move on to Munich… Auf Wiedersehen!