I originally wanted to travel to Ulm in order to visit the Kunsthalle Weishaupt but I was pleasantly surprised to find Ulm is actually an incredibly photogenic city and a truly picturesque snapshot of southern Germany! It was certainly a lovely destination in and of itself, especially during the autumn season. Ironically, the Kunsthalle doesn't allow photos, but the city of Ulm more than makes up for that fact.
I took a one-hour train from Stuttgart at 9:12am and arrived at the Ulm train station on a muggy morning. Germany seems to be like that this time of year – foggy in the morning, but usually clearing up by noon! Unfortunately, the Ulm Hauptbanhof doesn't provide elevators but a German man was kind enough to help me with my luggage up the stairs. Danke schön!
I began a leisurely walk towards the Kunsthalle Weishaupt. My first order of business was to find a breakfast place because I was starving! Of course, Ulm did not make that easy. There were plenty of cafés but I was so distracted by all the gorgeous buildings and cobblestone walkways, that I found something new to photograph around every corner!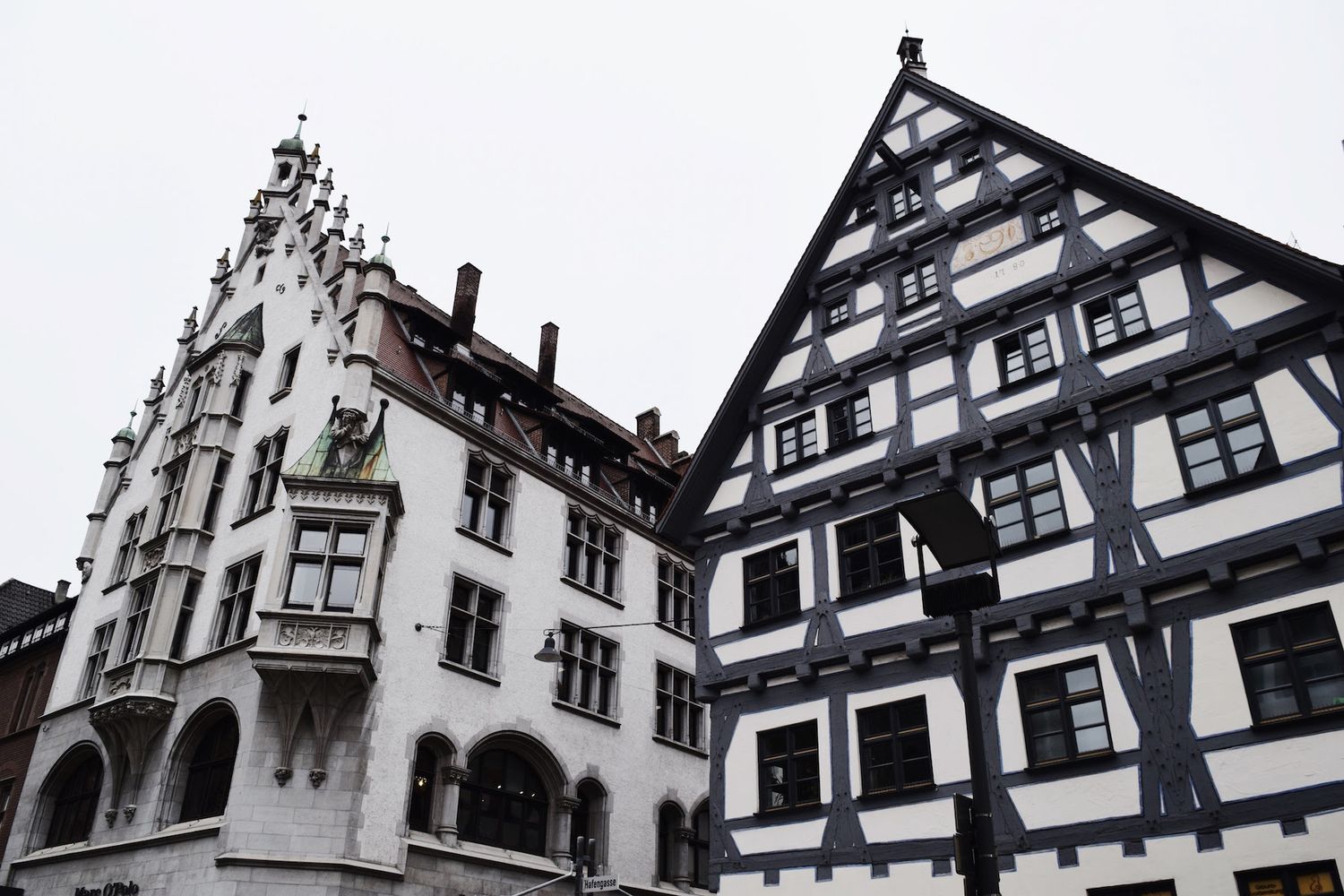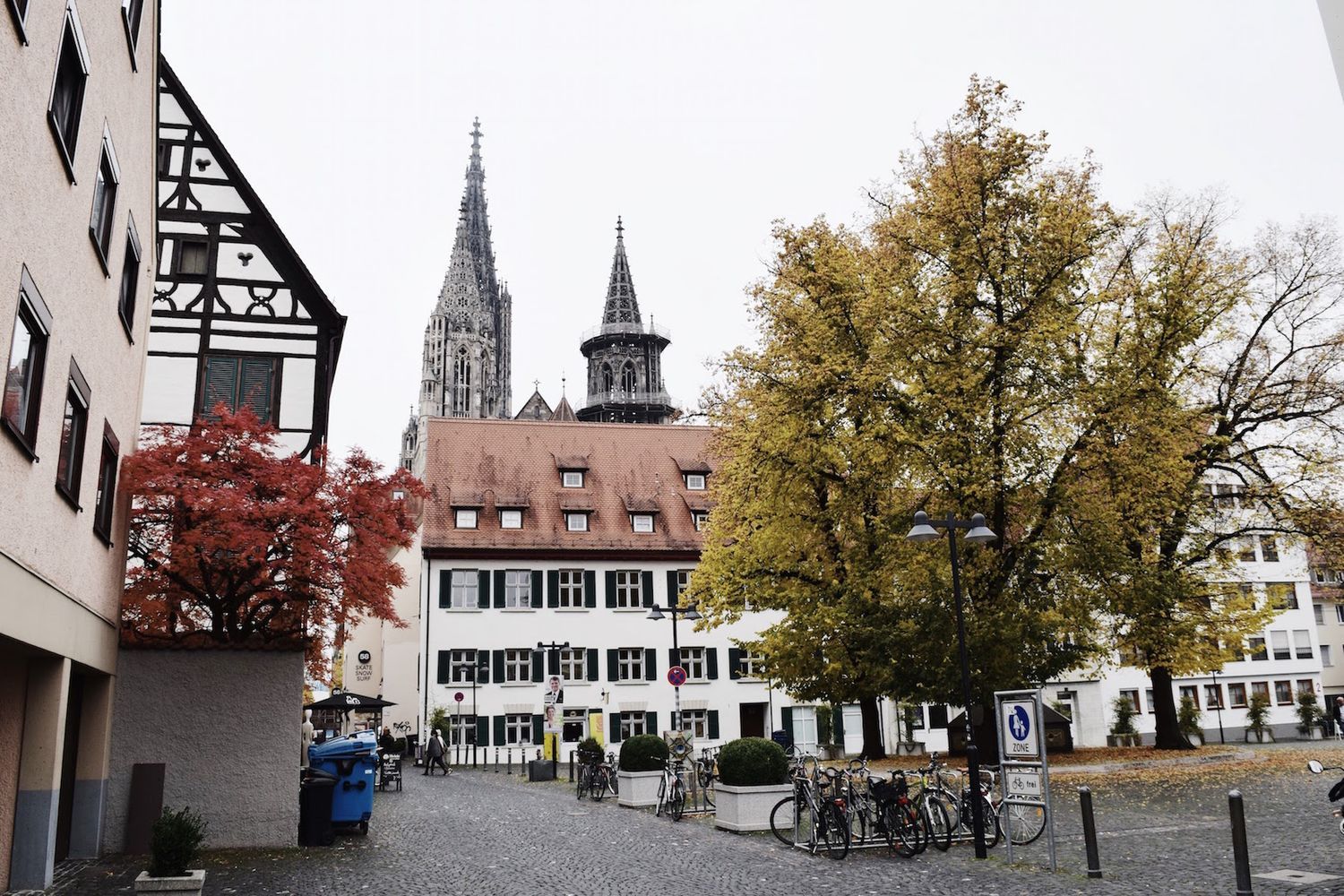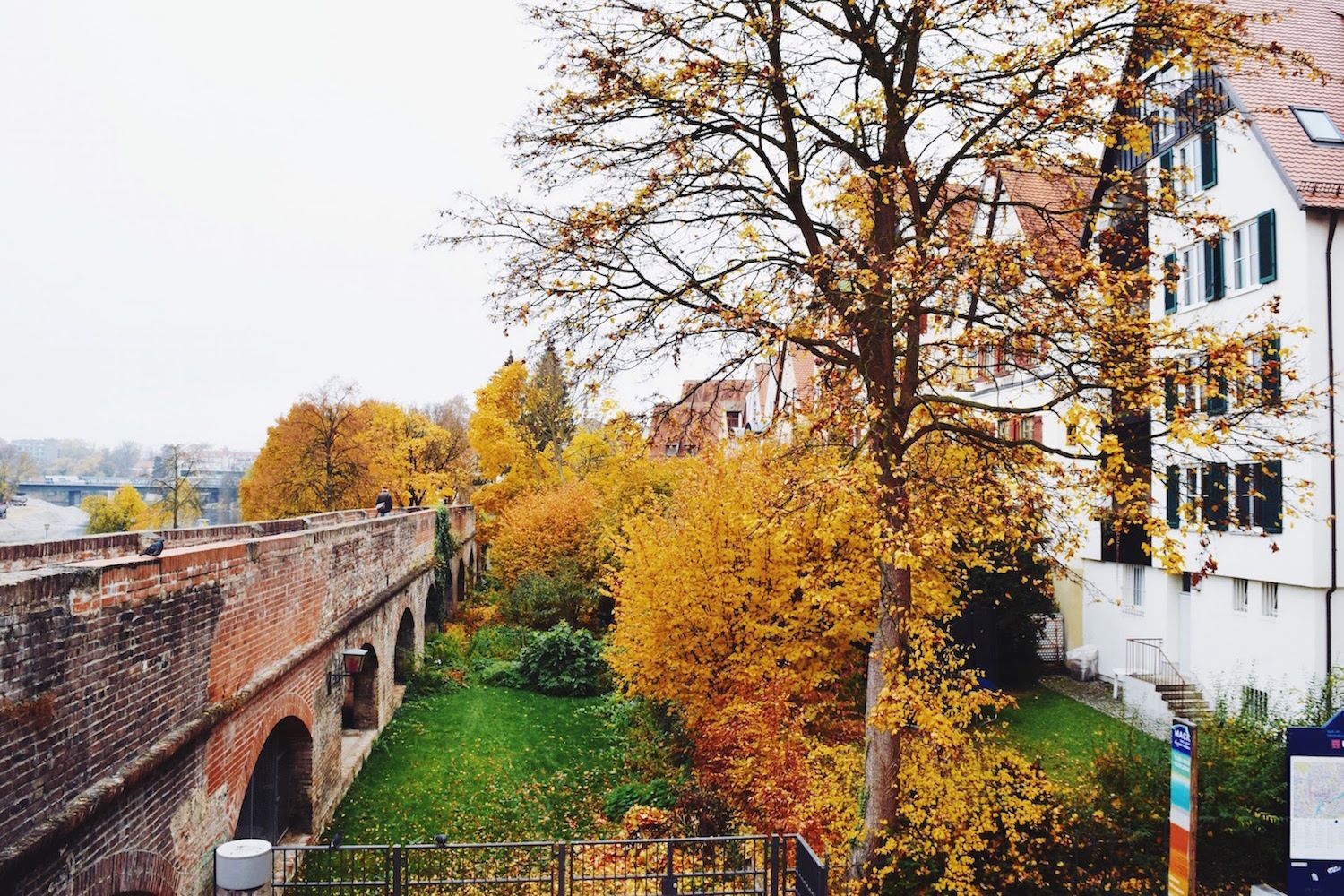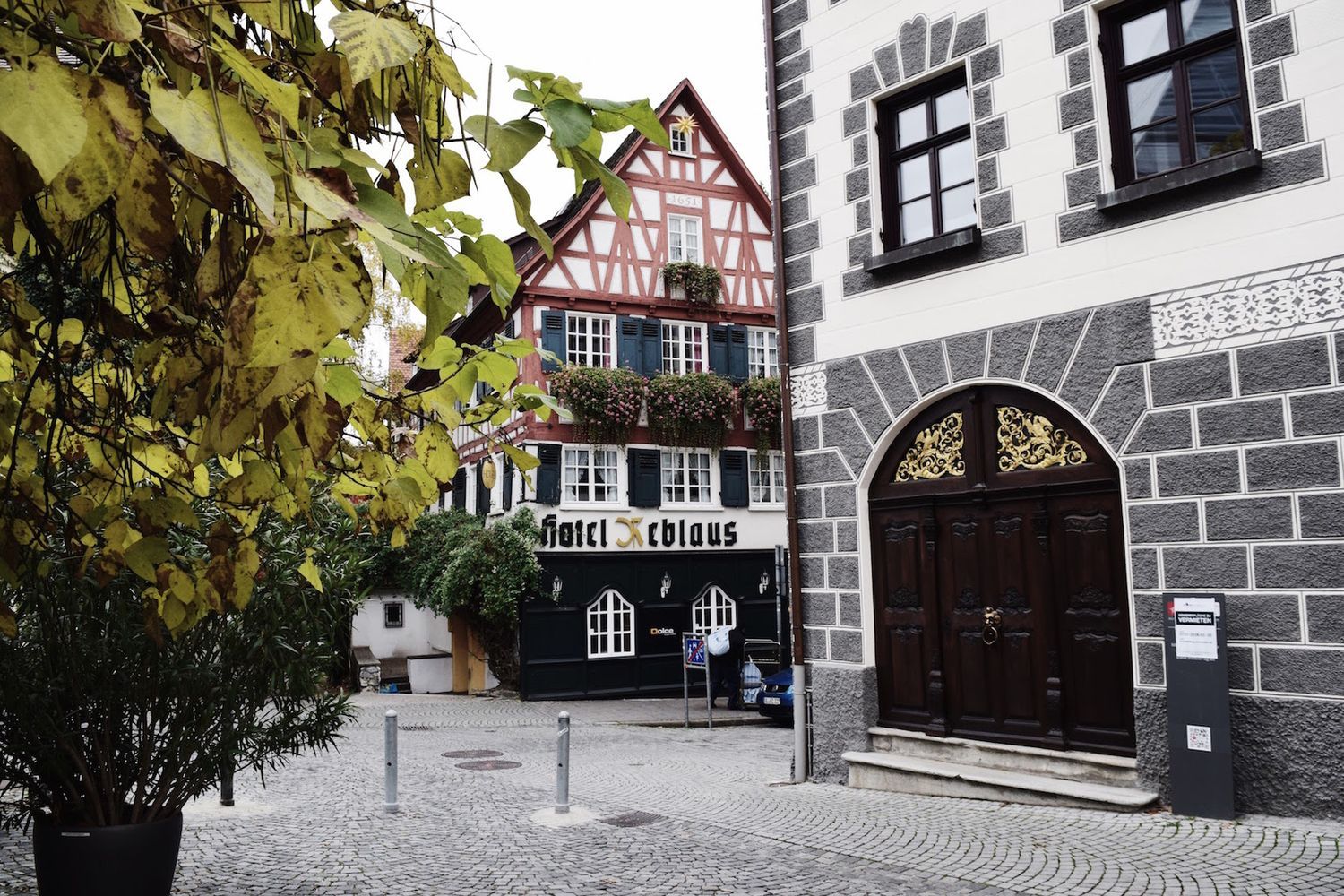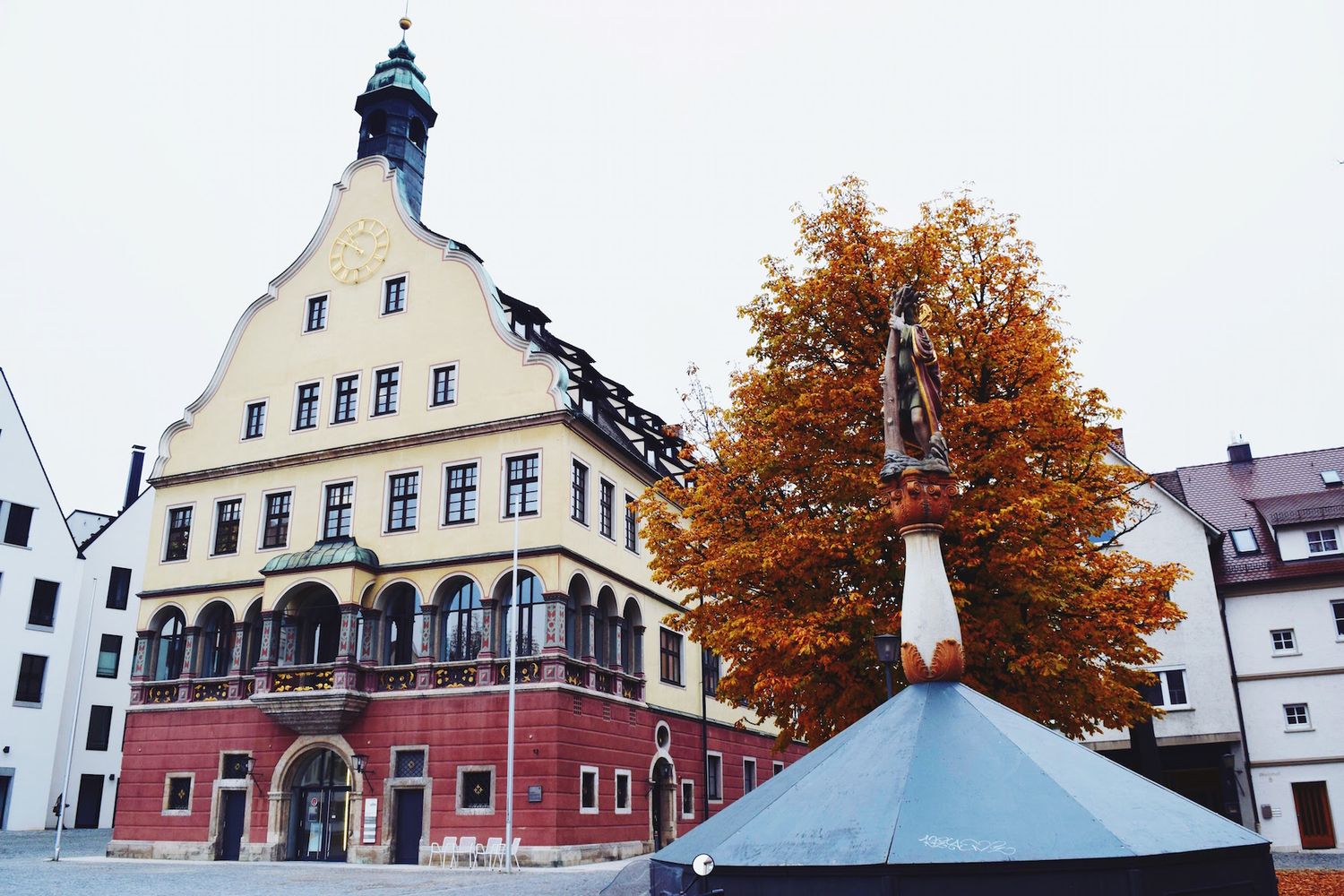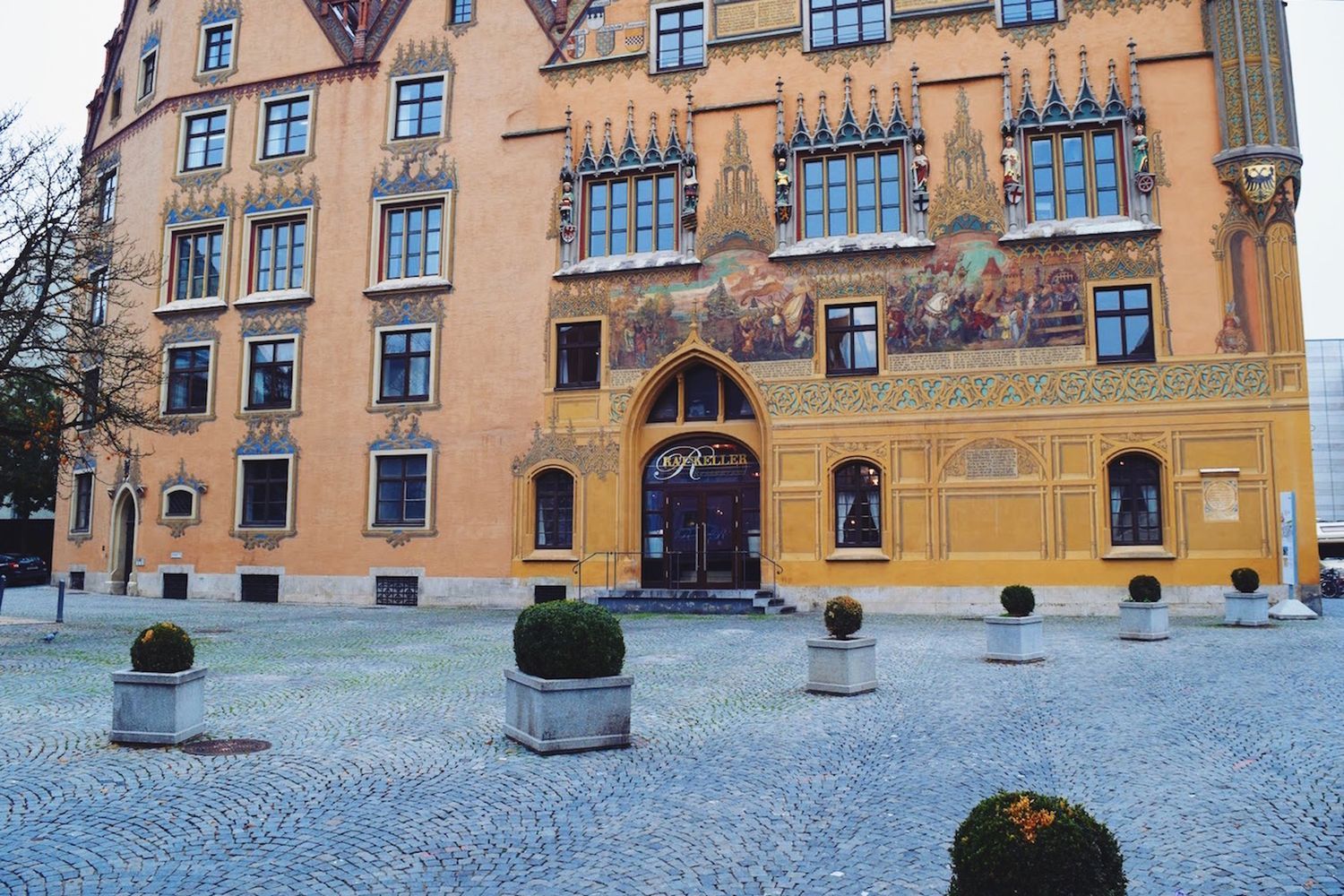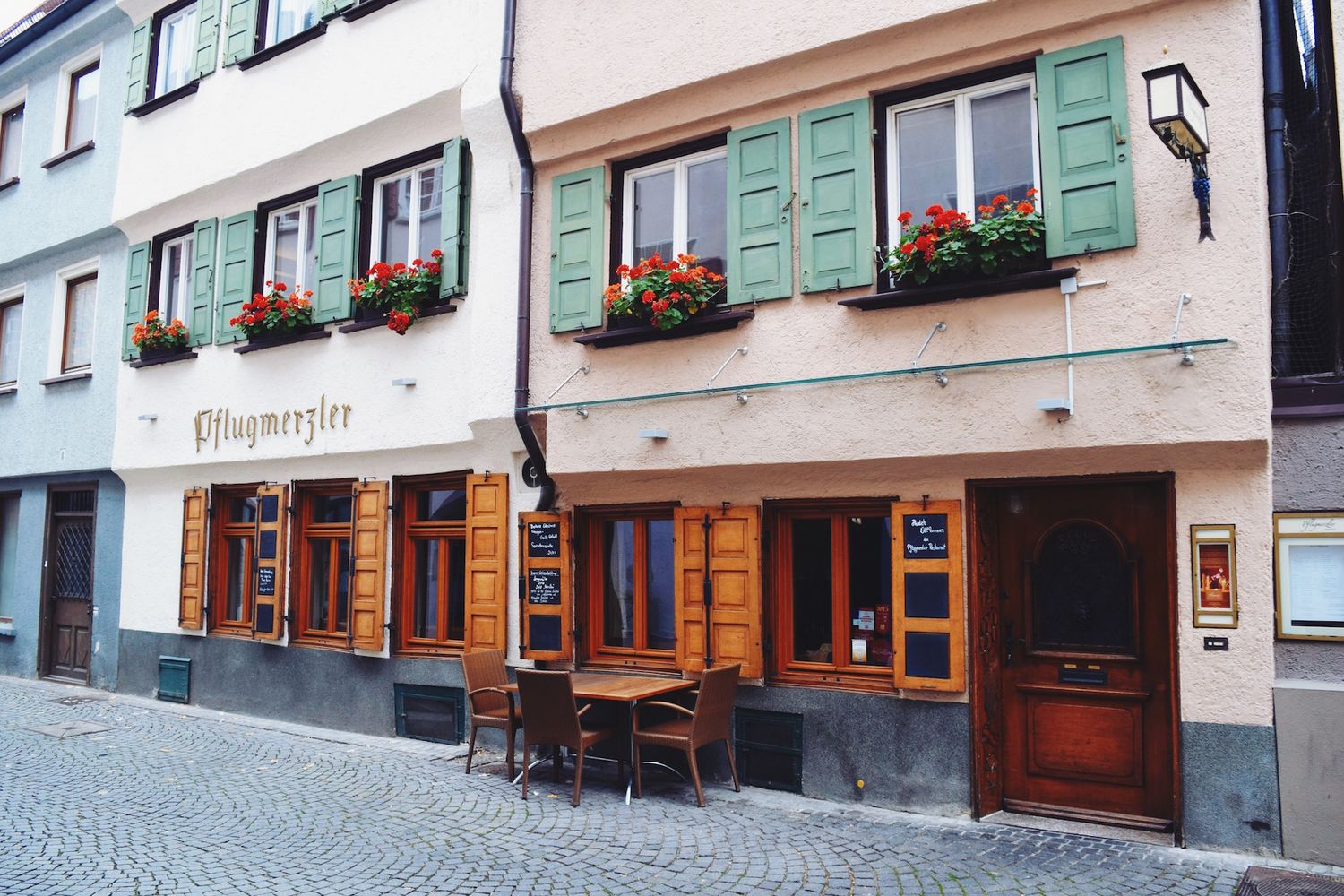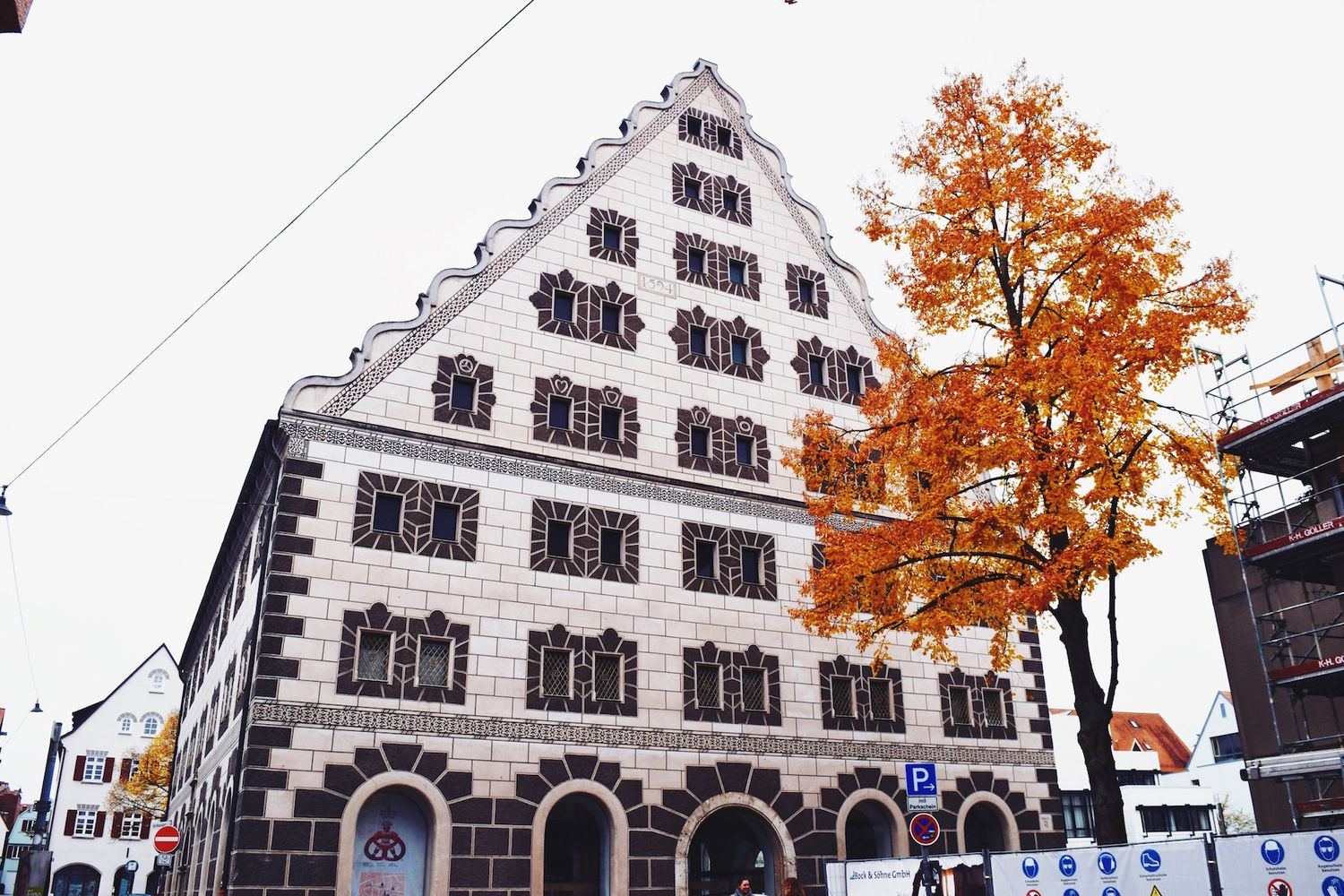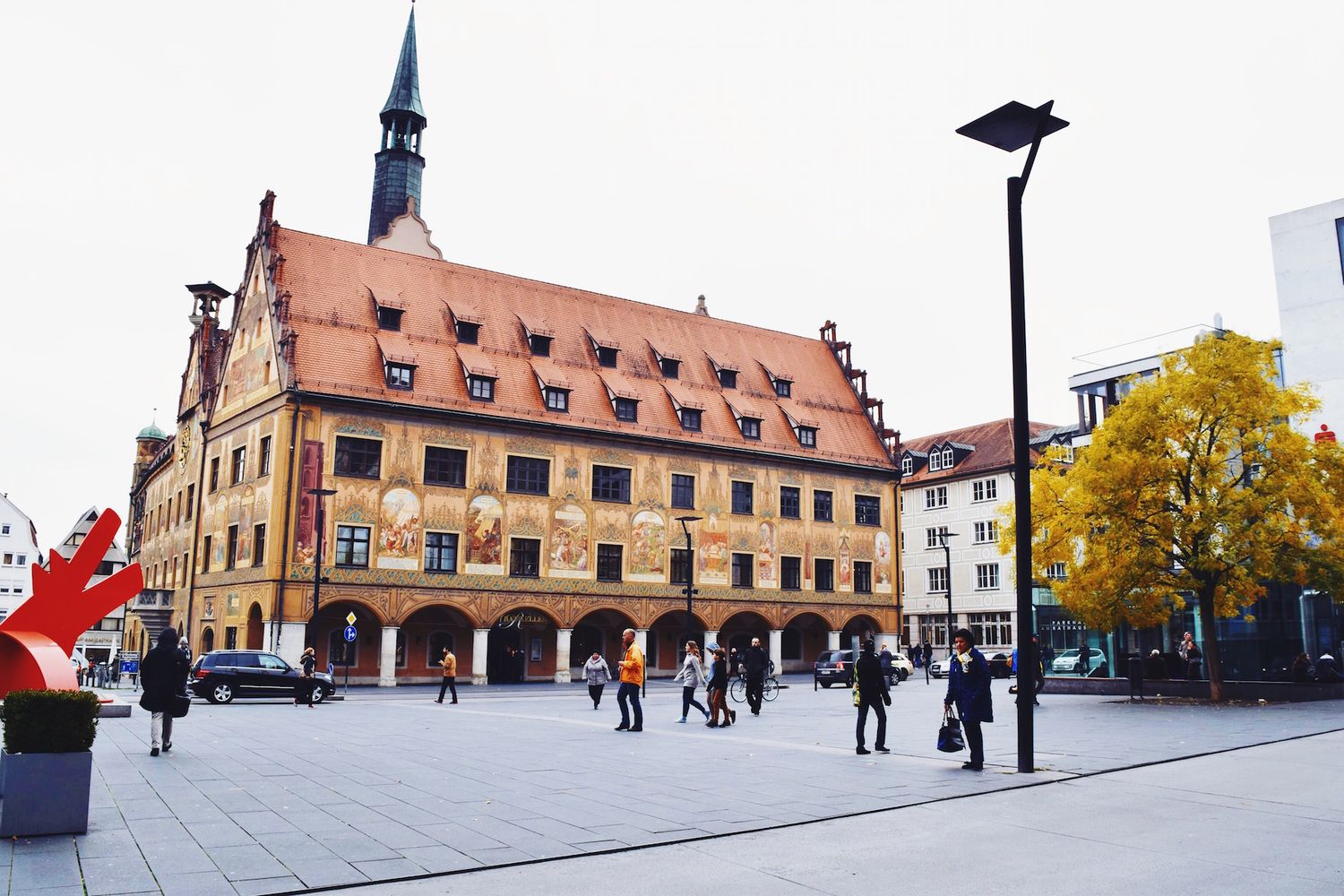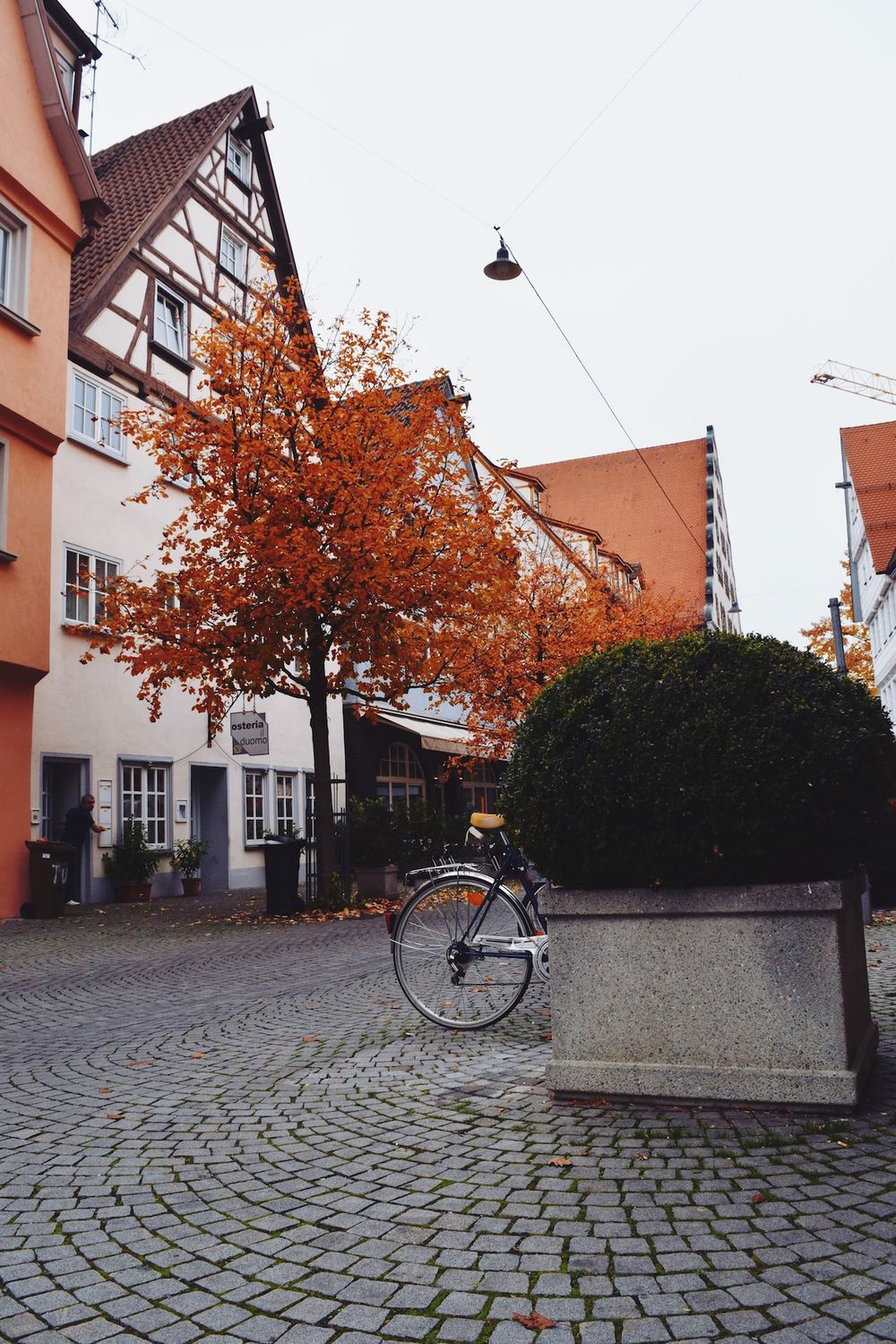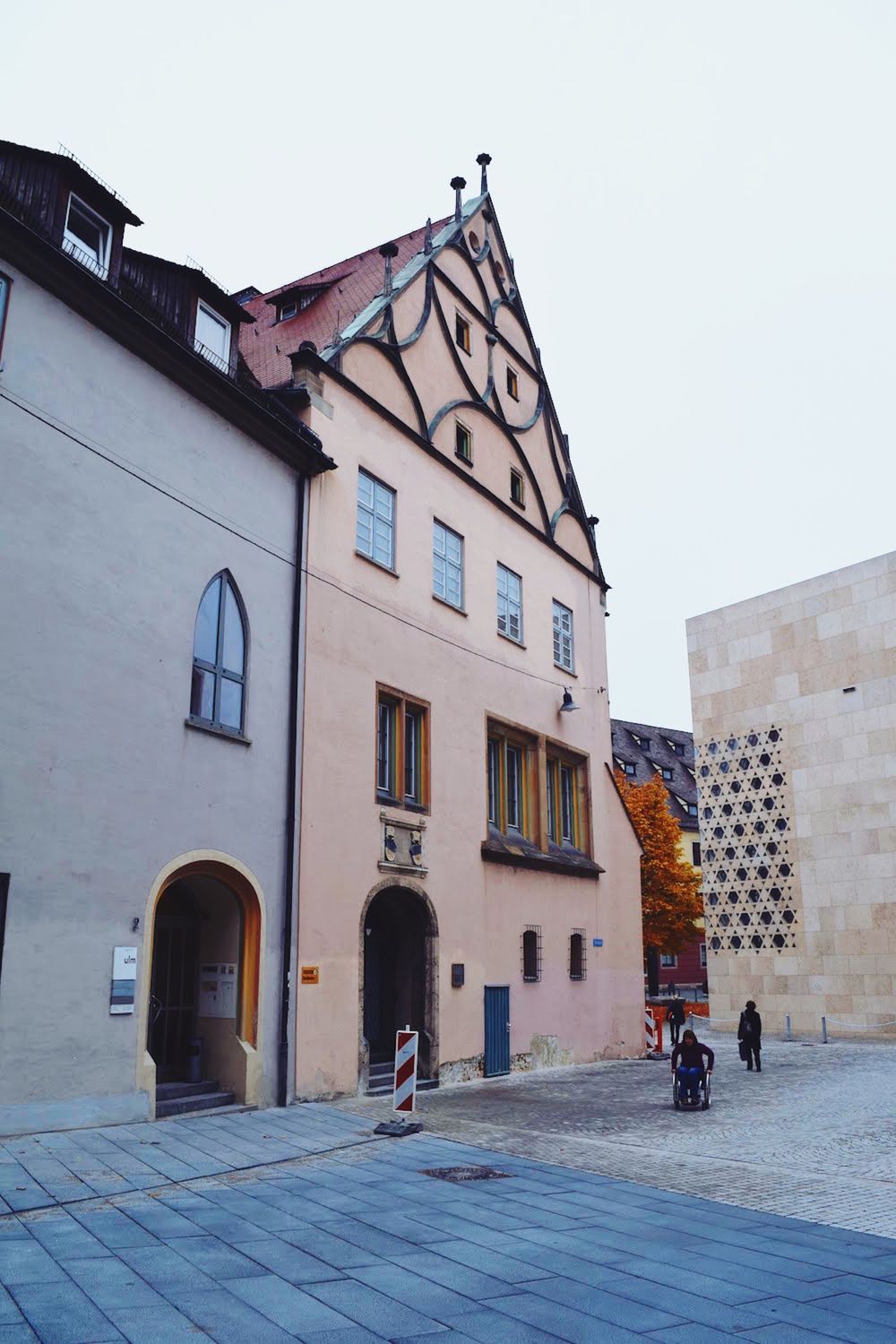 Café Kutter
Finally time for a latte…I had a quick caffeine fix at the super cute Cafébar Kutter which stood out to me with its minimalist black furniture! Sadly this café has since closed.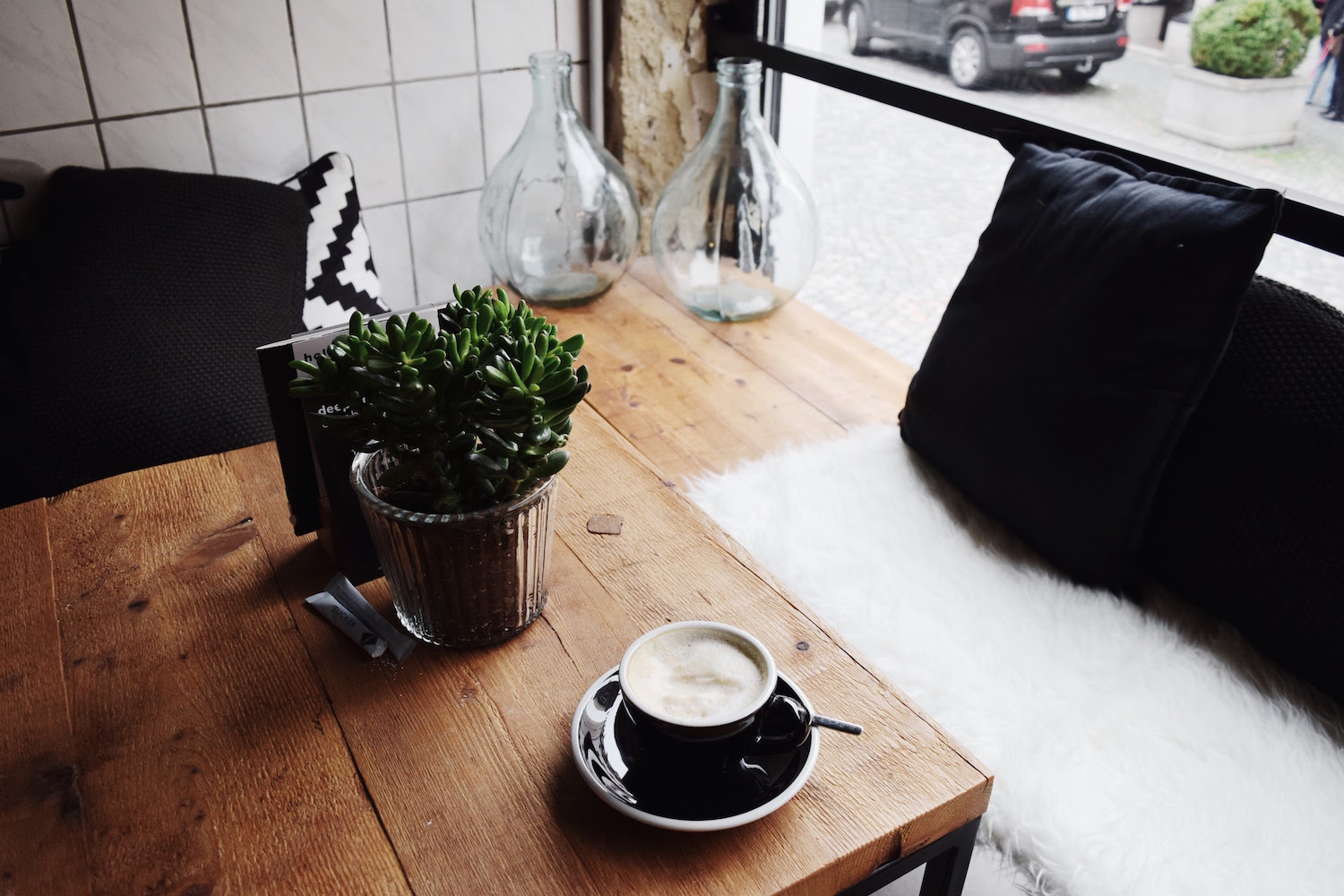 Café Kornhauskeller
After coffee, I made my way to a very Bavarian lunch spot called Café Kornhauskeller. As I usually do, I asked the waitress what the most popular dish was and she immediately said the Käsespätzle. So I took that option. The dish was delicious! I also saw a few people around me drinking a red drink, which I mistook for a beer I used to drink in France (le Monaco!), but the waitress told me it was actually johannisbeernektar. I ordered that as well, and contrary to the name, it's not actually beer! It's simply a sweet juice.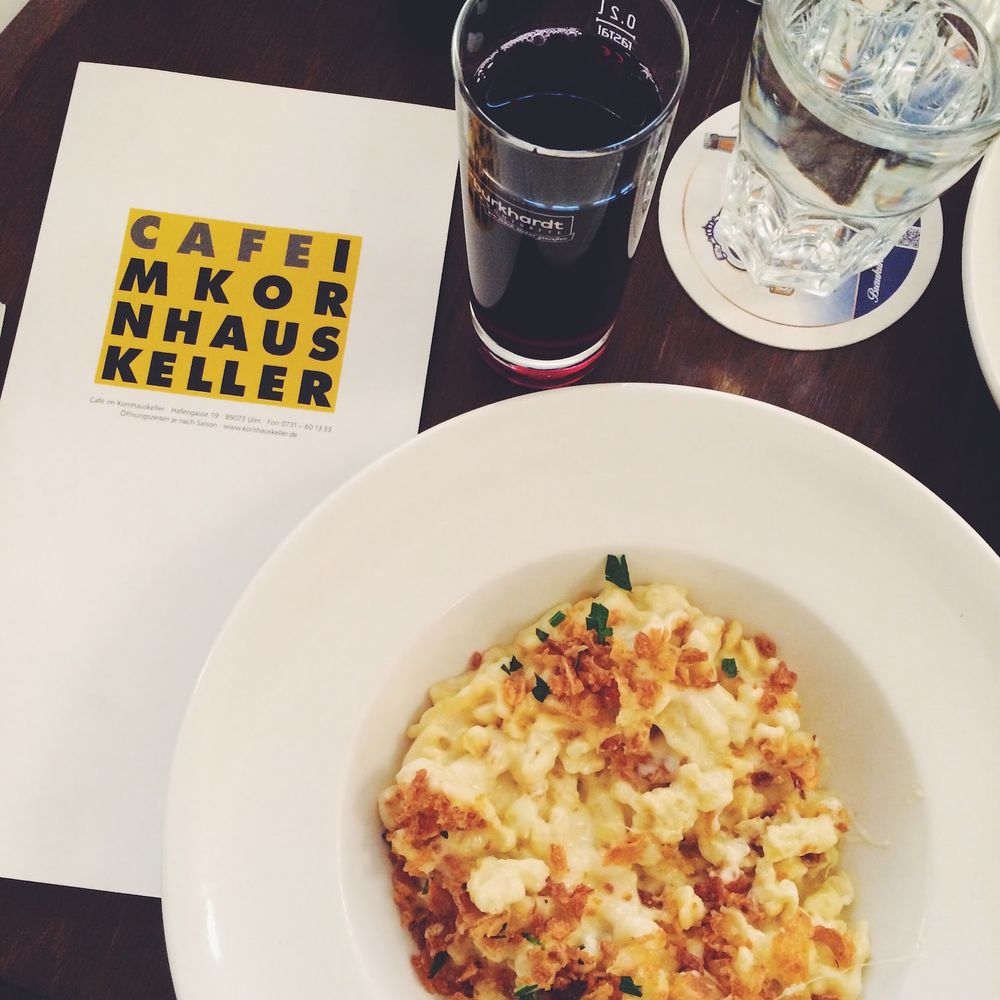 Kornhauskeller
Hafengasse 19, 89073
Ulm, Germany
Kunsthalle Weishaupt Museum
Next up was the Kunsthalle Weishaupt art museum. To be honest, I was a little underwhelmed with this museum. The building itself is enormous yet houses very, very few works, which was pretty disappointing. They also don't allow photography (boo!), though I managed to sneak a few shots with my iPhone.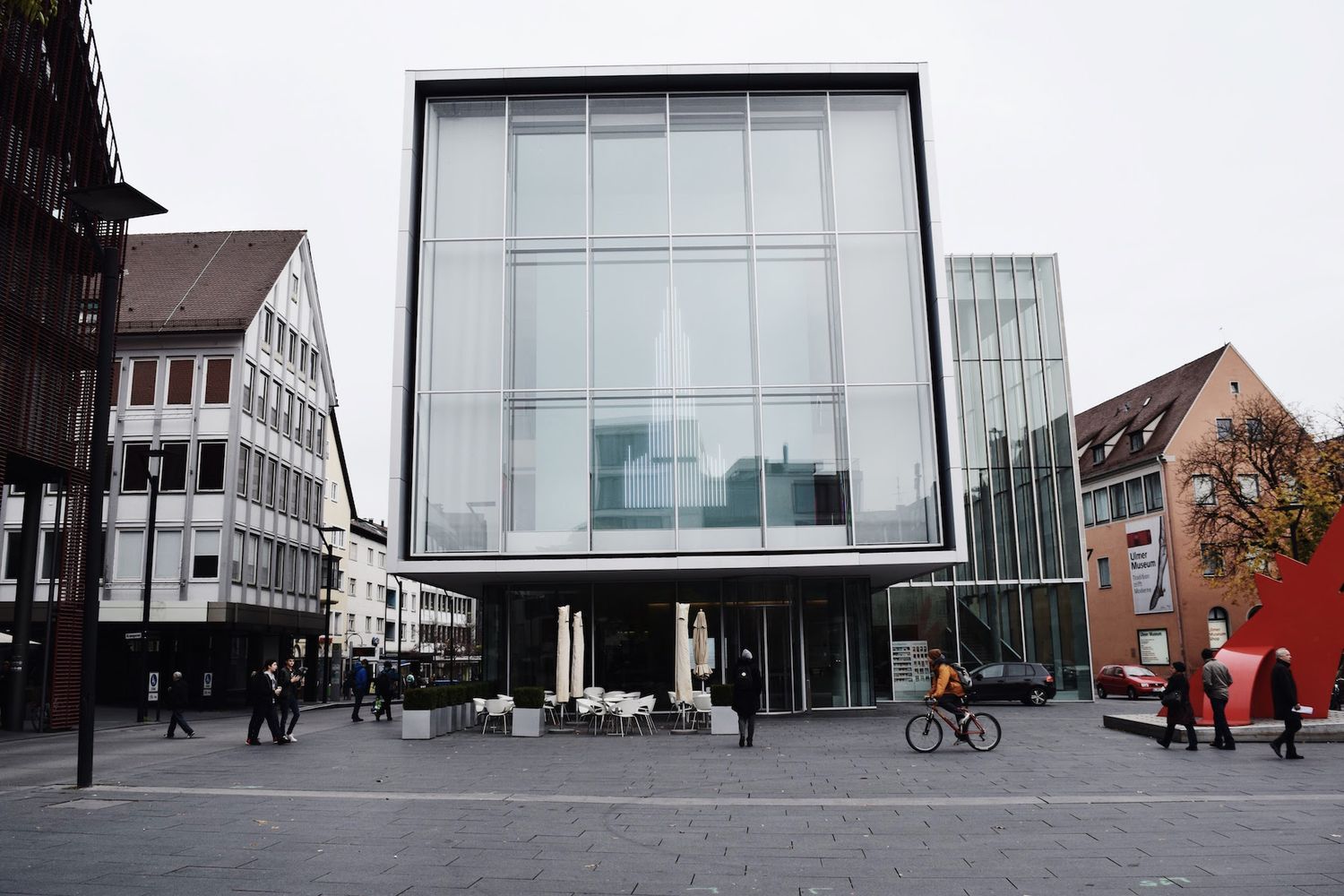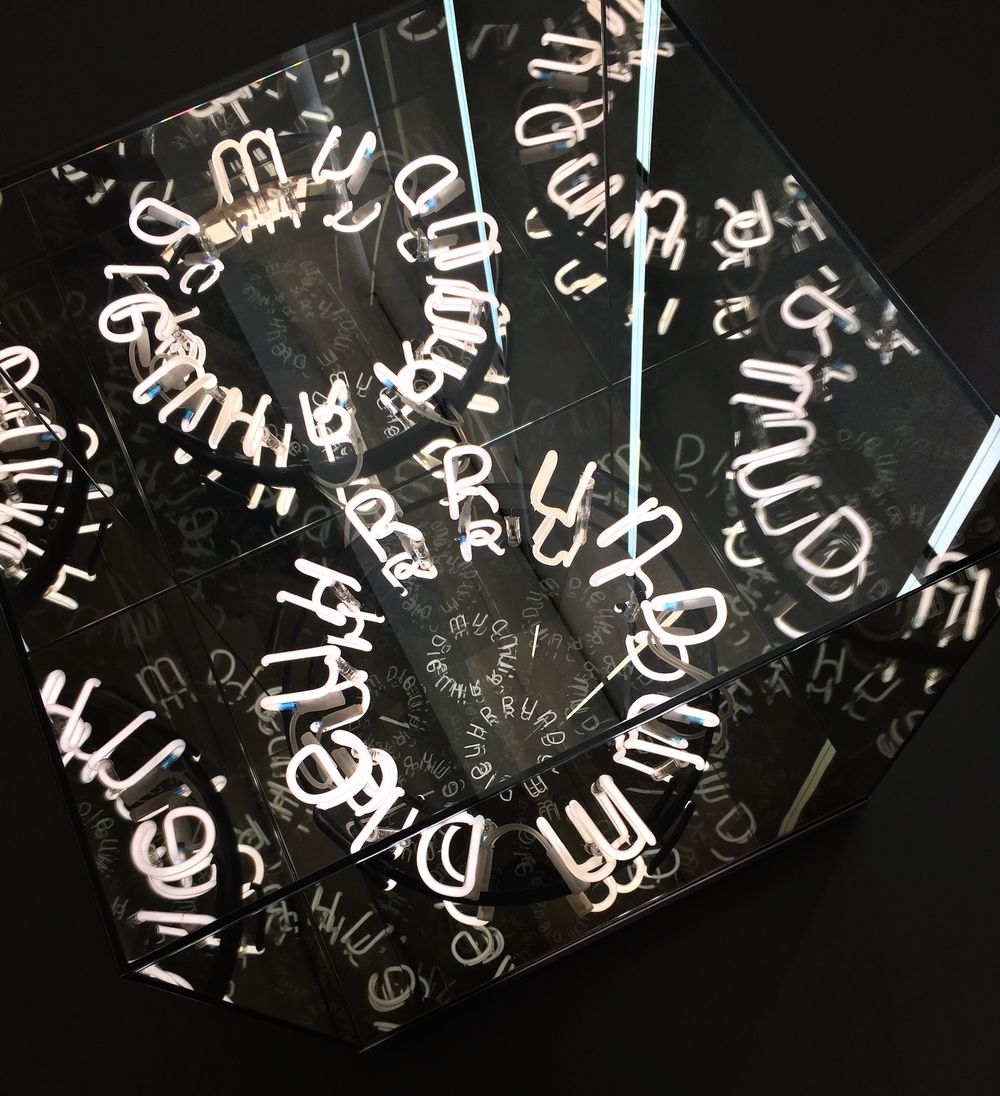 Kunsthalle Weishaupt
Hans-und-Sophie-Scholl-Platz 1
89073 Ulm, Germany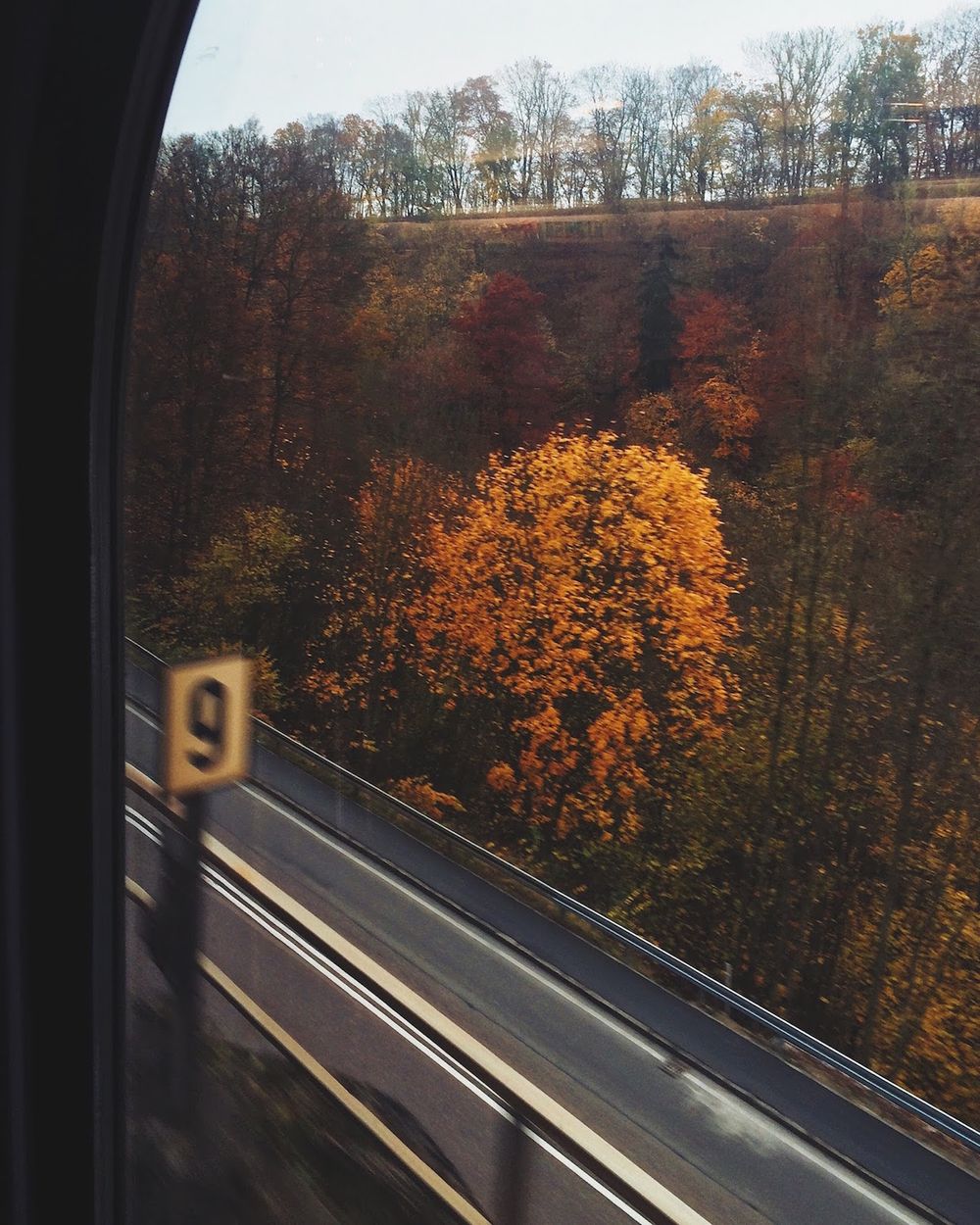 By the end of the day it was time to move on to Munich… Auf Wiedersehen!